Right now one of the hot puppies on the market is the Sigma 35mm 1.4 which comes in both Nikon and Canon mounts. I bought it from DigitalRev for £600, although if you time it right you can get it fr as low as £550, I'm not sure why but the market seems to fluctuate around a lot, maybe it's a demand thing.
Anyway, this is a lens that a lot of photographers are buying as a replacement to it's very pricey Nikon counterpart which comes in at £1k+. I'm not a pixel peeper or a major techie, and there's plenty of reviews out there that will chat blah about chromatic aberration etc. but from me, all I wanted to say is this lens is a beauty bargain.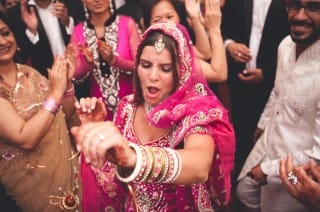 Are you paying less for less? Yes, probably, its sharpness is good, but I found mine needed a slight AF fine tune to get it nice and crispy  so clearly the QC of Sigma isn't up to that of Nikon. Also there's the weather sealant thing, if you're like me and you're fearless with your gear, it probably would be better off just getting that extra robustness and water resistance for peace of mind. I use my Siggy on every shoot and I can tell it's probably not going to last that long seeing as 2 months in the mount seems to already be loose and faulting occasionally!
Since buying it have I never looked back at the Nikon? To be honest, since buying it, I have actually still considered trading up to the Nikon right up to today. When borrowing a friend's 35 1.4 vs. mine, I didn't really see any difference in the photo results (which is why it's so hotly raved about). However, I do still feel that the QC and build quality are better on the Nikon, the only reason I haven't bought it yet is because I can't justify £600+ for slightly better build quality.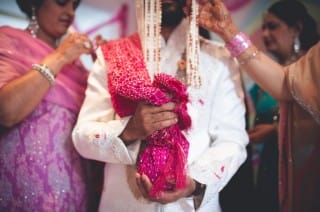 Conclusion:
If you have the cash available for a Nikon version, I'd just go straight in for the original, however if you aren't a professional photographer who shoots every week, but still a bokeh lover, then the sigma 35 1.4 is definitely a great steal for the photos it produces.
Update 27/7/13: Sigma 35mm 1.4 vs. Nikon 35mm 1.4
As my siggy was having some disconnection issues and I needed the lens I use for 80% of my shots to be reliable 100% of the time, I took the plunge and bought myself a Nikon 35mm 1.4, which costs £1300 from Amazon. It absolutely pains me to say that the Sigma 35mm is sharper/more contrasty at 1.4 than the Nikon, which I feel pretty appalled about to be honest.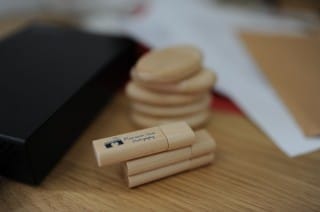 From top to bottom: Sigma 35mm 1.4 @ iso 200, 1/100, f1.4. Nikon 35mm 1.4 @ 1/100 f1.4, Nikon 35mm 1.4 @ 1/125 f1.4
(click on the images to open them up bigger, feel free to download if you wish to zoom in further onto the USB text)
Now what I found was it seemed to me at the same settings that the Nikon was a touch brighter than the sigma, so I also took a shot (which is the one at the bottom) of the Nikon 35mm 1.4 @ 1/125 shutter speed, to try and colour match the Sigma a bit to see if it affected the contrast. Even when the exposure was a bit closer, the sigma is still way sharper and more contrasty.
I have considered whether I should return my Nikon and just keep buying a sigma, but I think for build quality and as I'm not precious about my equipment, I will hold onto the Nikon, and also hold onto my sigma for emergencies. If you don't manhandle your gear, I would 100% recommend the Sigma, it's terrifically impressive for only £600, and I'm feeling rather poor right now…
Update 28/7/13: Using the Nikon 35mm 1.4 on the job
I have just used the Nikon 35mm 1.4 at a wedding, and I must say all my worries that I had wasted my money have been vanquished by the mighty lens that is the Nikon 35mm a.k.a Wes (I name my equipment). Wes was amazing, I was able to shoot at 1.4 on the move and have it come out sharp, I always found I struggled a bit with the siggy to get the focus bang on, but I always assumed this was my user error, I used to have to work really consciously hard to get it spot on for moving stuff.  I took notably a lot less actuations today than I normally do, because I really was just taking one shot per moment and they were all usable in terms of sharpness and DOF and clarity. It's amazing, I for one won't be going back to the Sigma.
Have you used either of these lenses? What was your verdict on them?