For those who don't know me personally, I'm a real believer in minimal amounts of sentimental jewellery. I hardly change my earrings, I never wear costume jewellery. Instead I wear one chain that has a locket from my boyfriend and a pearl handpicked by my dad, and my Marianne Chua Photography ring. Because I'm so minimalist about it, when I pick a piece of jewellery I put a lot of thought into it, and I never mind paying more for something a little bit quirky and unique. I got my logo made into a ring by a handmade jewellers in Nottingham, Excel Jewellery (it looks all battered already because I never take it off) and I love knowing that it's a bit different from the norm, and totally unique.
Now, if I had to pick an engagement or wedding ring, I know these same principles would apply. I think the bigger (diamond) is better culture is a bit old school for me, and I'm loving the revival of alternatives to the "huge diamond" like the vintage art deco styles I've seen on a few of my clients' fingers.
I believe nowadays for the same reasons that it's acceptable to go dutch on dinner, there's not really a need for people to be taking out loans for something that symbolises your love. Would you love each other any less if it was two washer rings on your fingers? I'd hope your answer to that was no! Who dictates that your engagement or wedding ring has to be a particular metal or stone? (P.S Yes really one of my friends has a wedding band that's from a pack of 3 washer rings that you fit around a pipe. As he pointed out, it's exactly the same metal as the ring he was planning to buy, only it's less than a tenner!) That's why I wanted to make a blog post featuring some unique takes on the standard wedding band shape. You can get something that's understated, fits against your engagement ring, but with an alternative twist!
SO, here's my compilation of quirky/unique takes on the wedding band shape that I've found over the world wide tinterweb (mostly from Etsy) that can be any metal and at any price!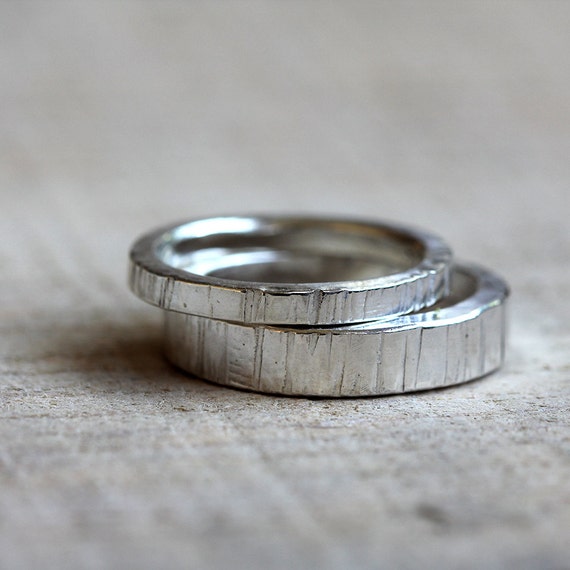 Silver tree bark wedding rings | Praxis Jewellery | £44.81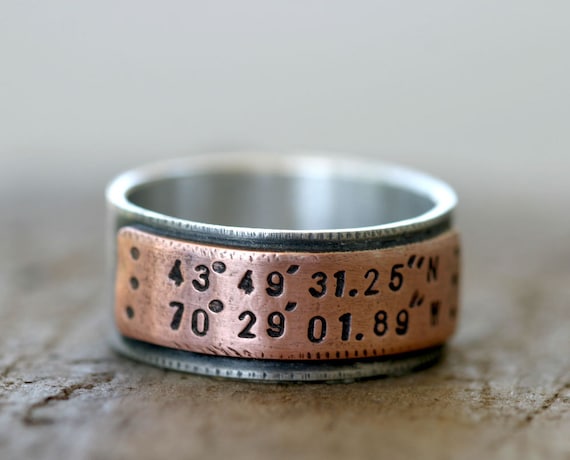 I love this latitude/longitude ring because you could make it so personal with the coordinates of where you get married/where you first met etc.
Latitude Longitude Wedding Ring | Monkeys Always Look | £63.26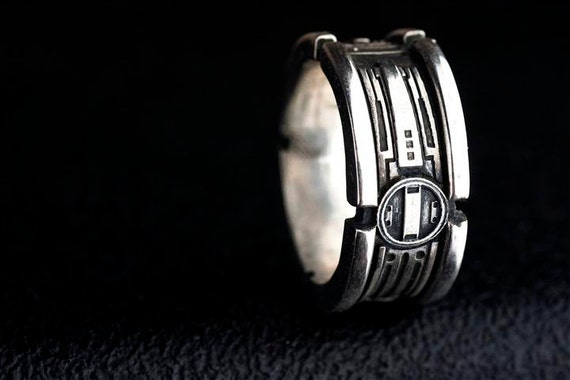 Sorry, couldn't resist one geeky one!
Star Wars light sabre ring | Rock My World Inc | £214.16
A simple twist on the classic wedding band
Concave wedding band | Satomi Kawakita from Catbird | $1200 USD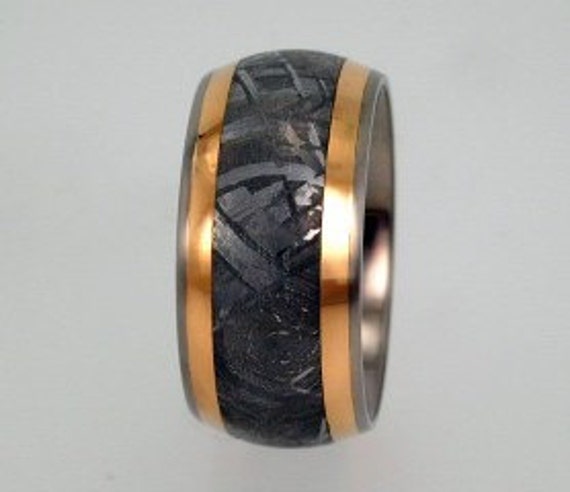 Meteorite wedding band | jewelry by johan | £701.81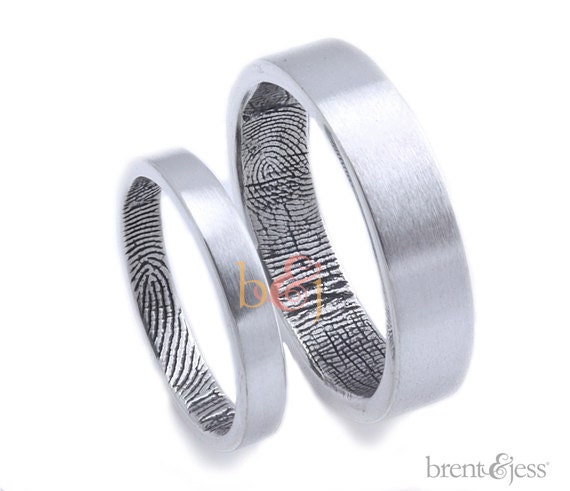 Quite a popular one I've seen being advertised on RnR Bride, the fingerprint rings
Fingerprint wedding bands | Brent & Jess | £359.14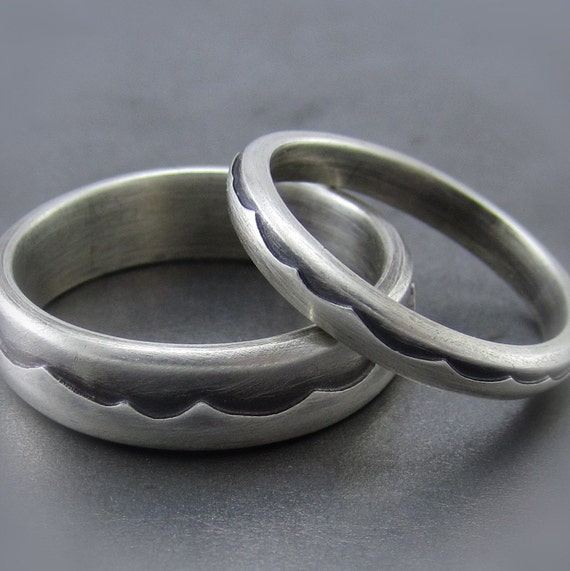 None of my blog posts are complete without some reference to the sea!
Wave wedding bands | Beth Millner Jewellery | £339.37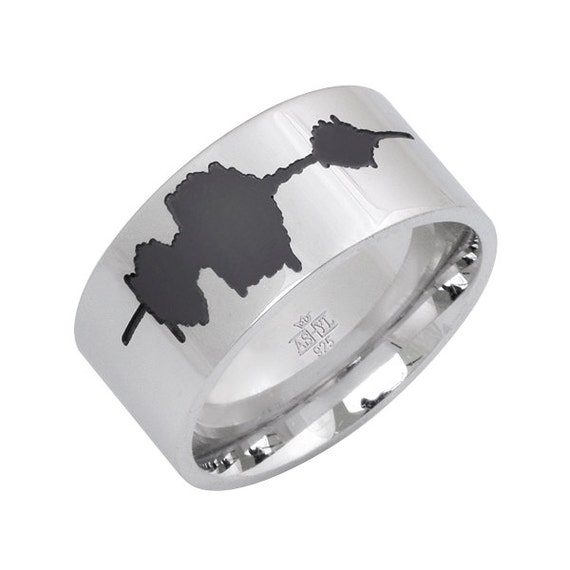 A waveform ring where you can record a personal message and they engraved the waveform of your soundbite! So clever!
Waveform ring | Ashyl | £56.01
Have you seen any unique looking alternative wedding bands or rings that you want to share? Send me the links and if I like them I'll put them up here and credit you!