These hawt motherpuckers Fi and Chris had an incredibly tipi festival wedding at Field Affair, which is an exclusive venue that is essentially someone's mahoosive back garden. They're both party animals, so when they mentioned the beer pong table I knew shiz was going down. The other details I didn't know about included the amazing Cat Corner (hay bale sofa space complete with amazing cat themed cushions), the generally aesthetically fantastic catering and styling provided by the Vogue featured Jam and Tea (special nods to the custom wooden canape trays, gorgeous pudding bar and pimp your Prosecco bar. Fi wore an amazing custom feather and lace dress that she co-created with her friend Mel, Chris wore a floral print shirt and an air force blue suit. The bridesmaids wore floral dresses in the same print but different shapes.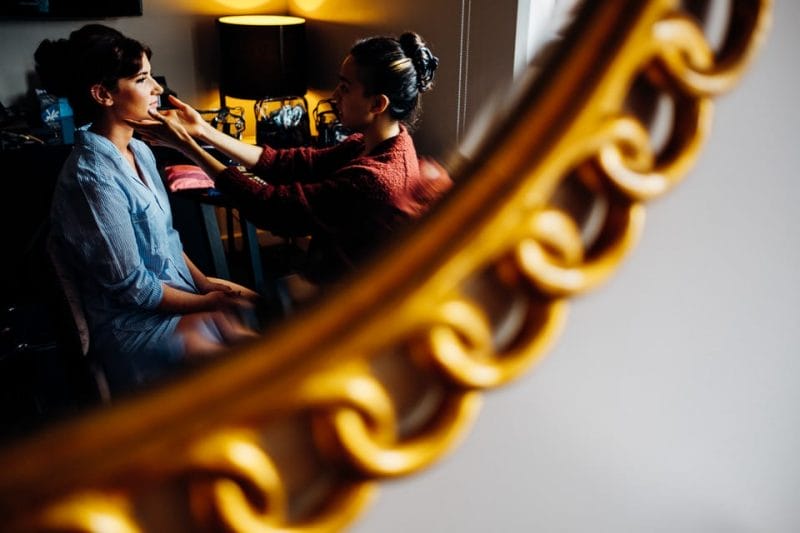 The guests took a vintage mini bus to Artington House where they held an intimate wedding ceremony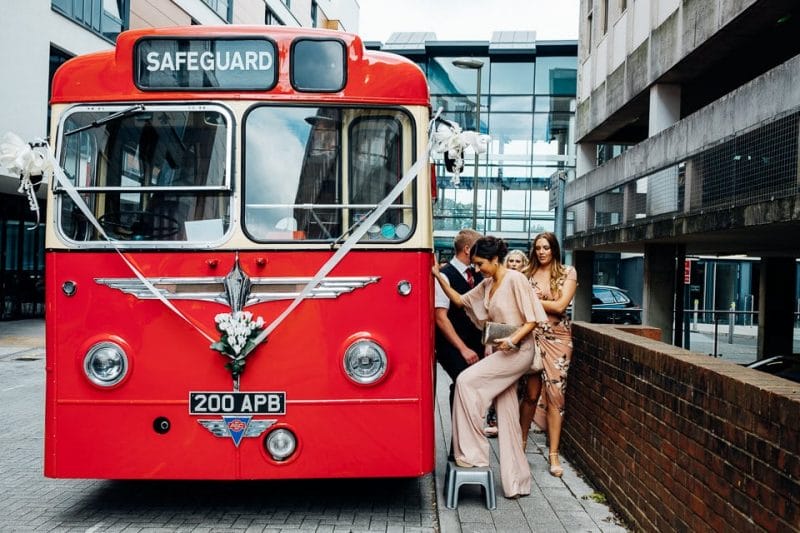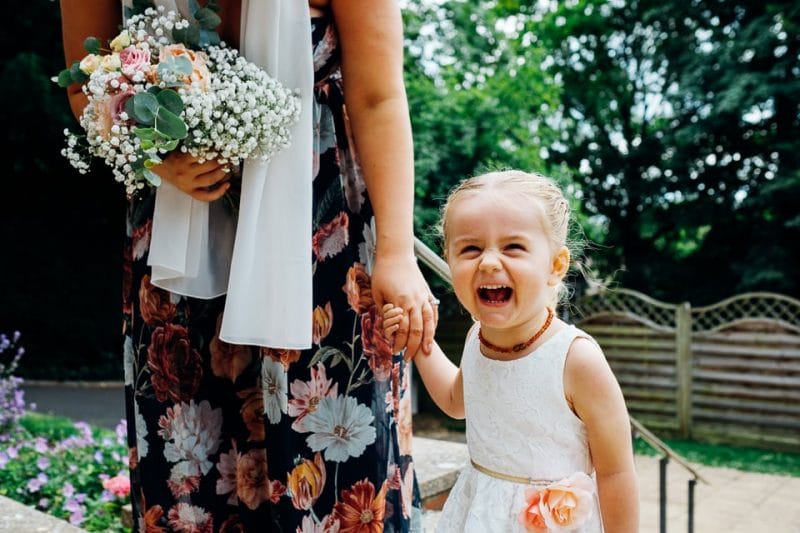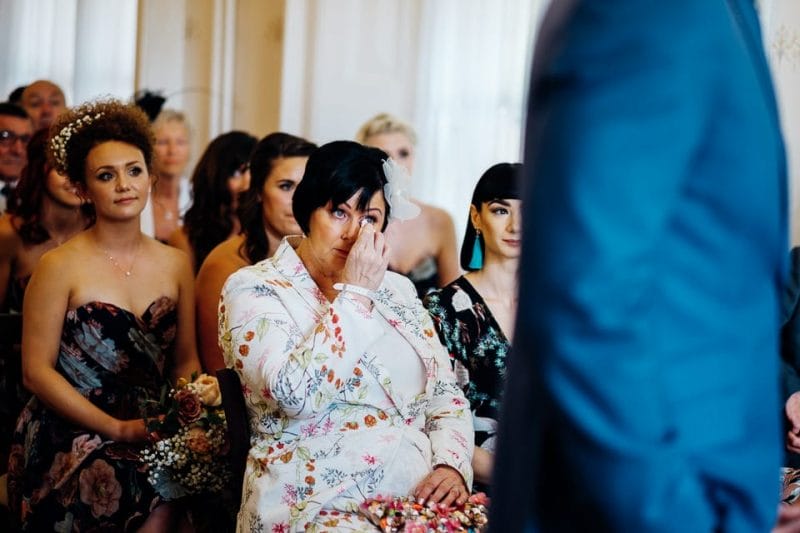 After the ceremony they had an extra 100 or so guests waiting at The Field Affair, ready to throw confetti as they crossed under a gorgeous floral arch created by Heavenly Scent. During the drinks reception the guests played beer pong with Duff Beer, enjoyed Cat Corner and the hanging photo booth.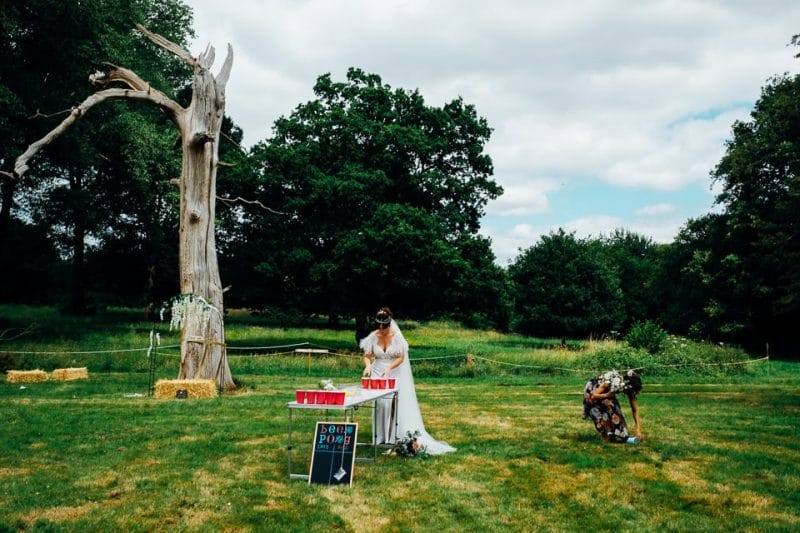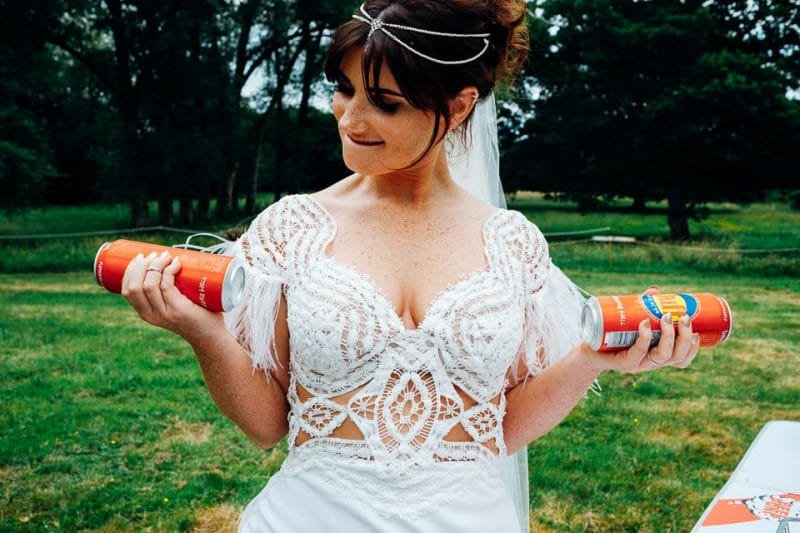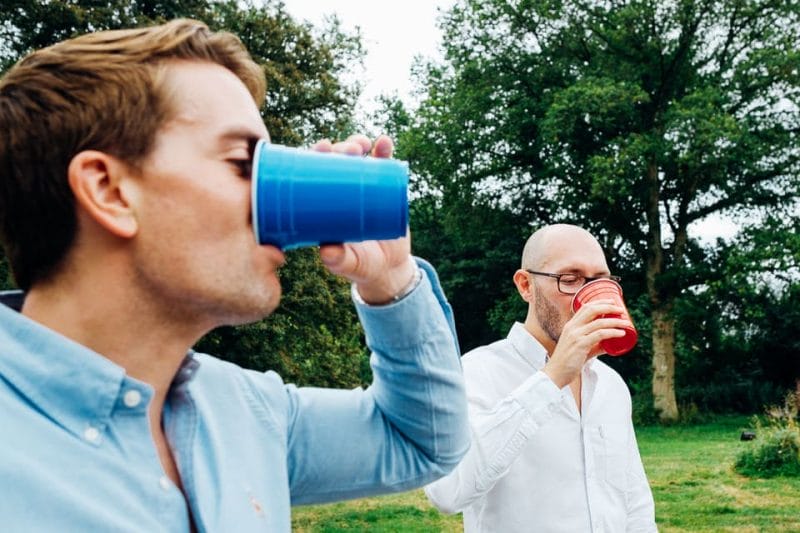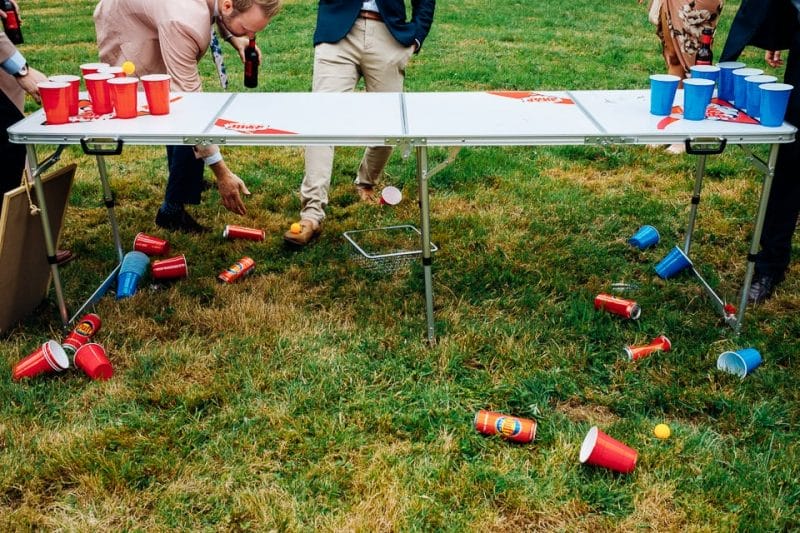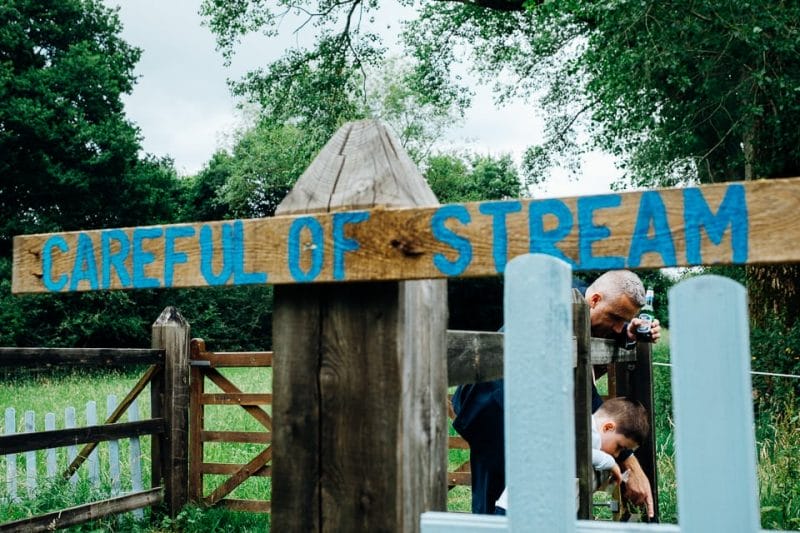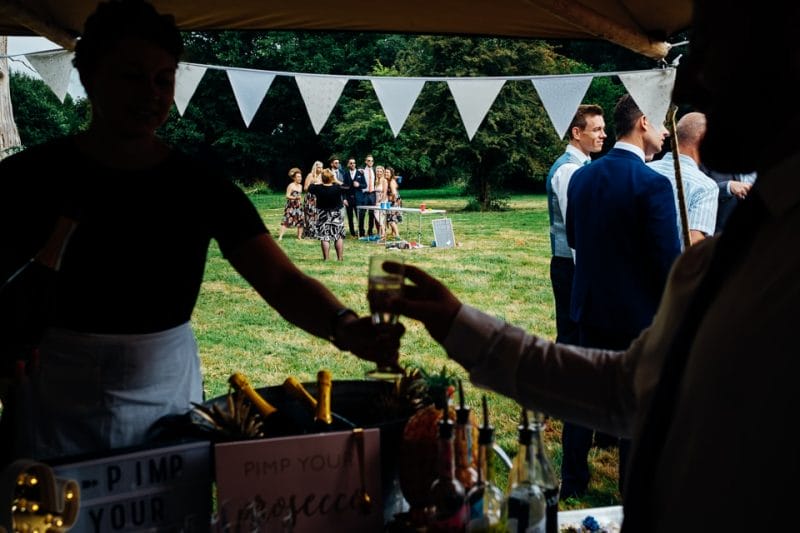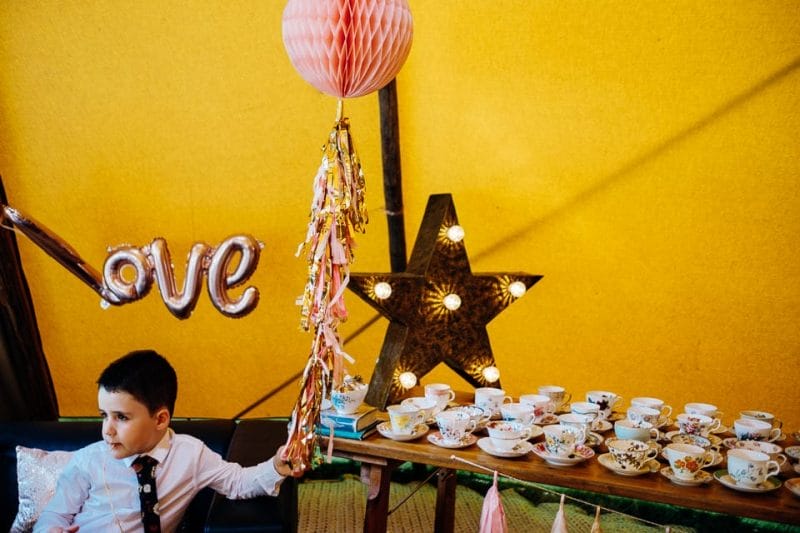 The wedding dinner consisted of hand made pizza from Pizza Project, with antipasti starters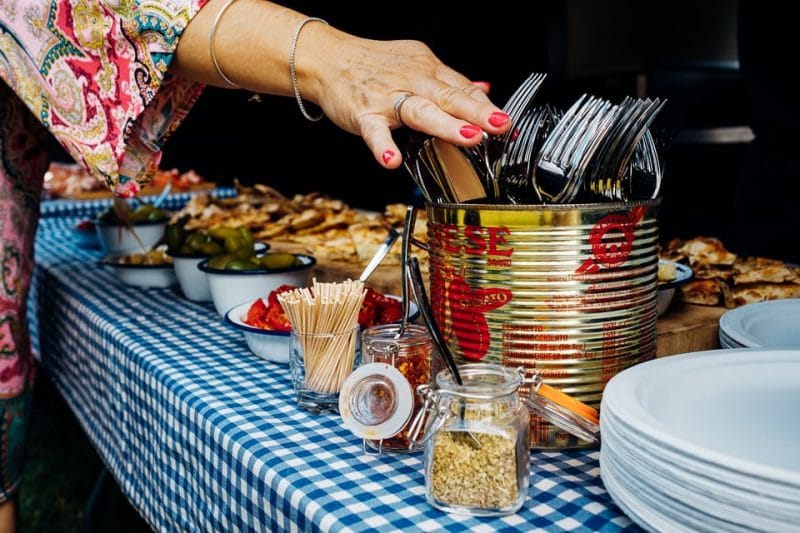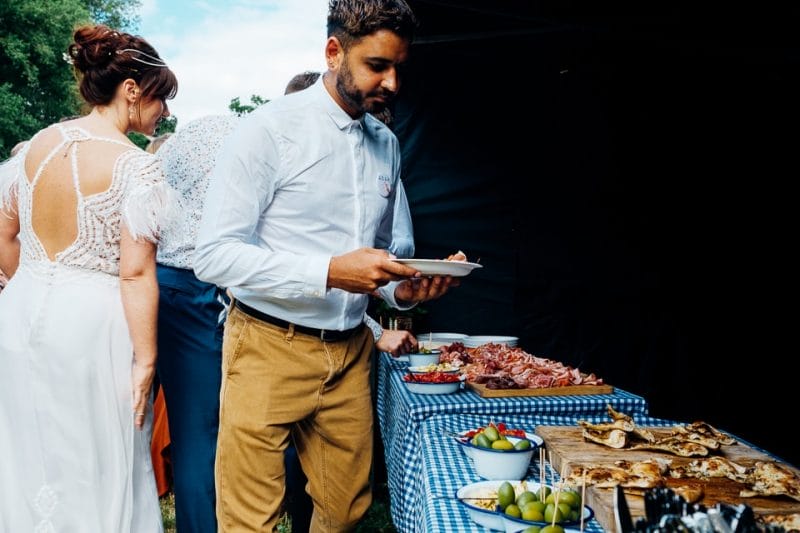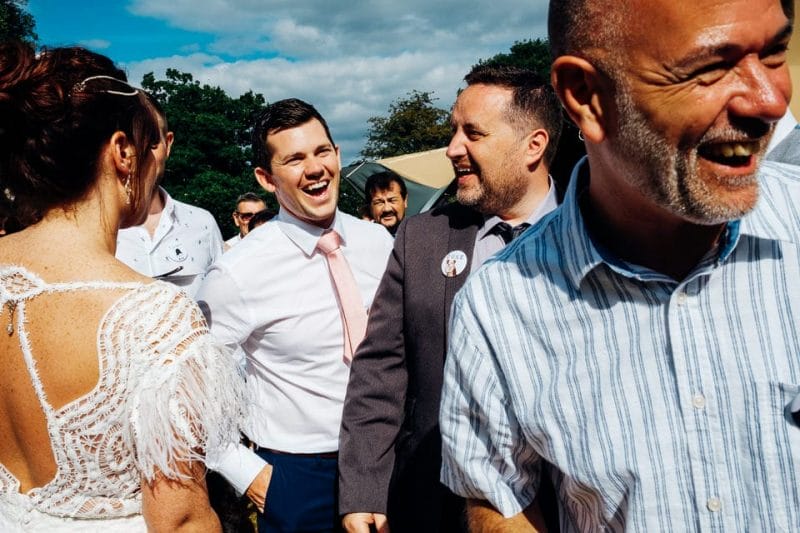 The inside of the tipi was decorated with the floral, lots of golden accents, cat themed table decor and a groom and bride's special shell/pineapple drinking vessel.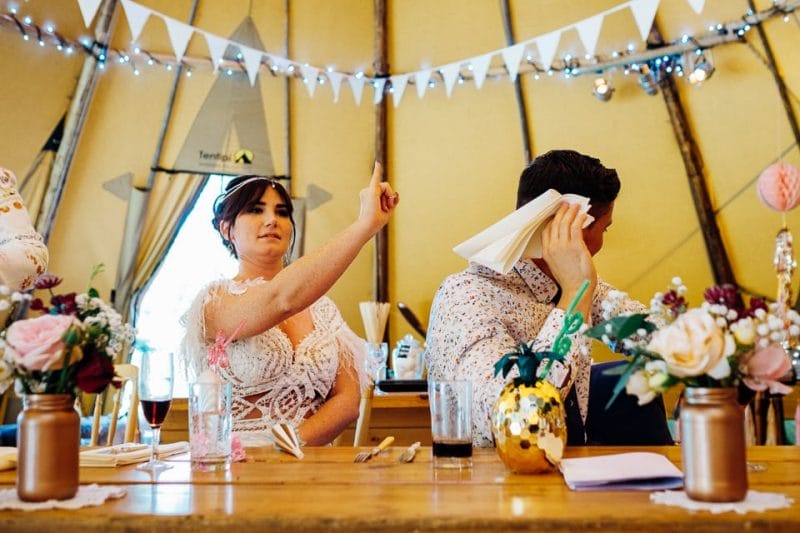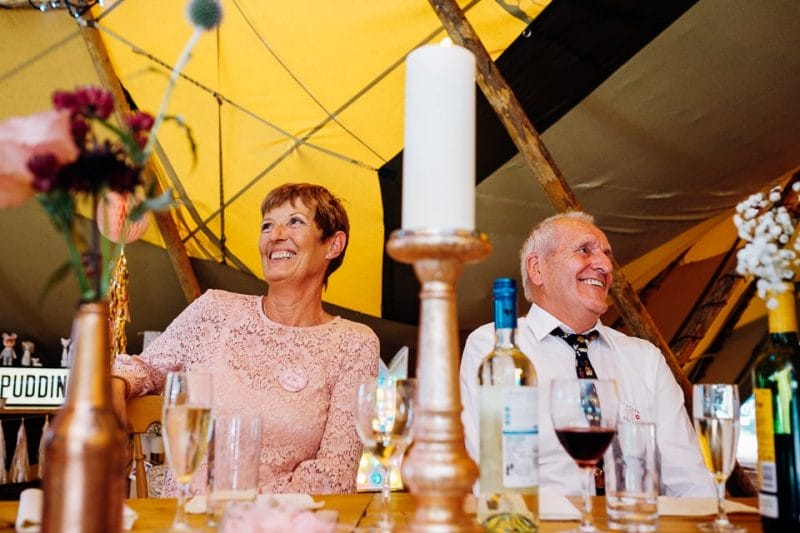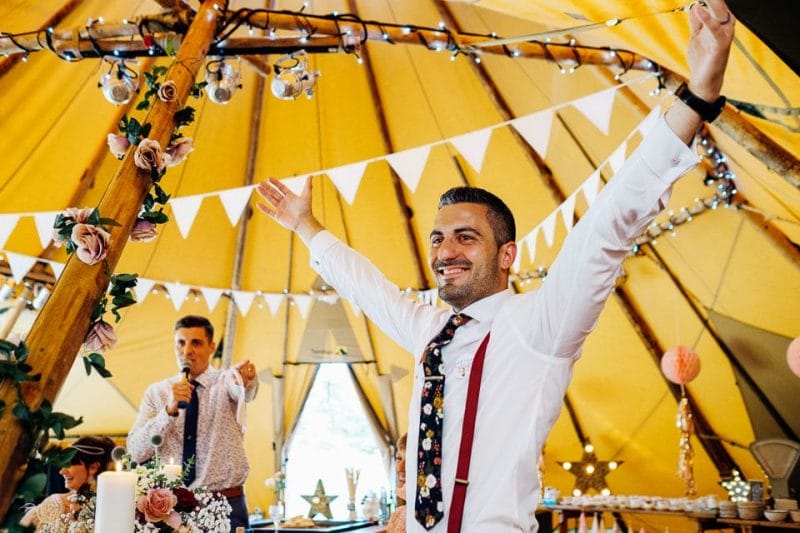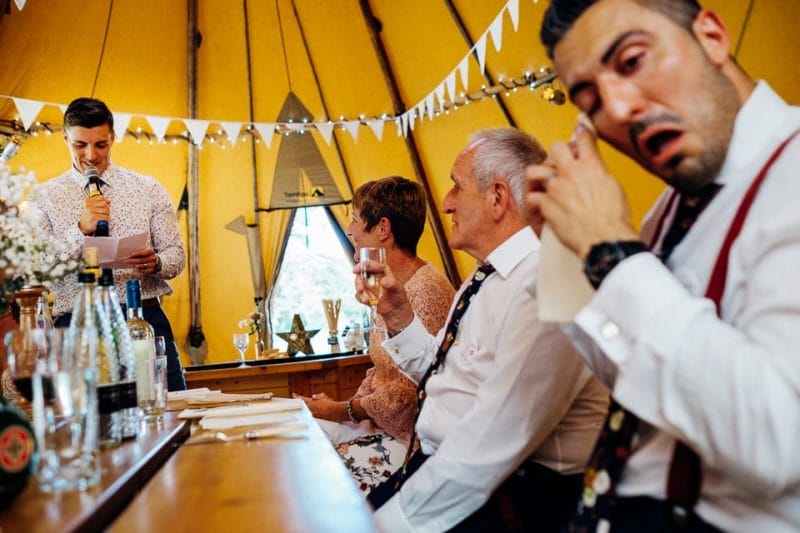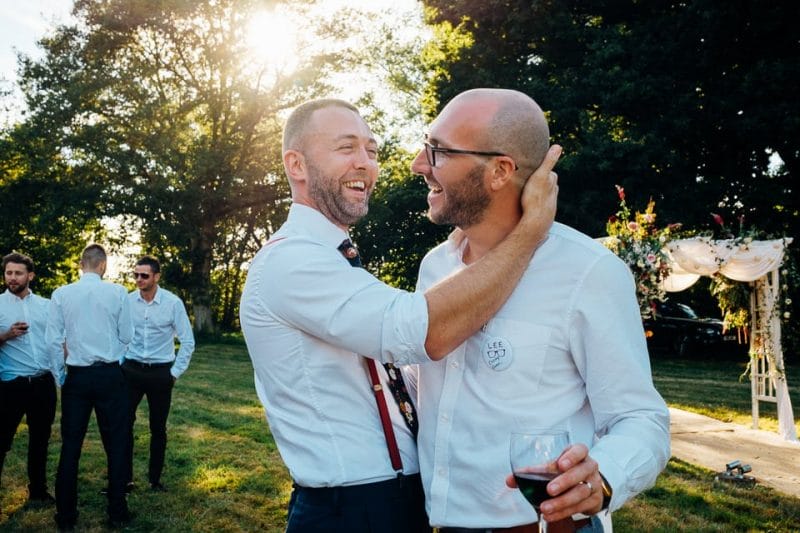 The pudding bar consisted of doughnuts and brownies with a custom dipping/sprinkle station and the evening drinks were supplied by a VW beetle cocktail bar.
An epic tipi festival wedding isn't complete without a banging party. The DJing was provided by one of their friends, another of the guests had made Fi a bridal Majorette hat, both the bride and several guests took to some impromptu MC-ing on the mic! Everyone got into extreme fancy dress, Chris jumped on the decks for a bit. It was an epic party which I can't do justice publicly!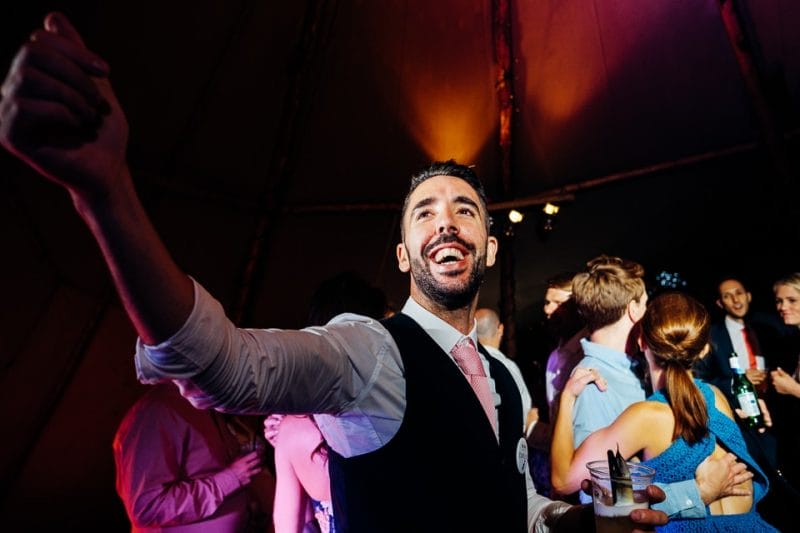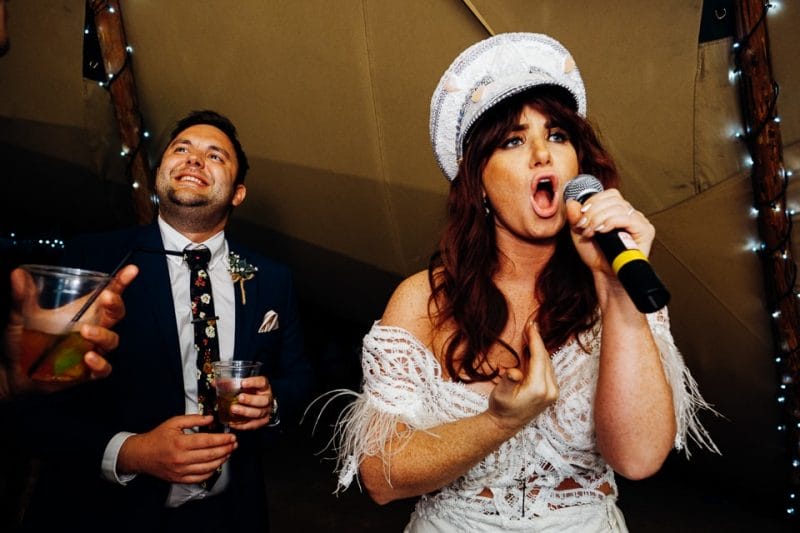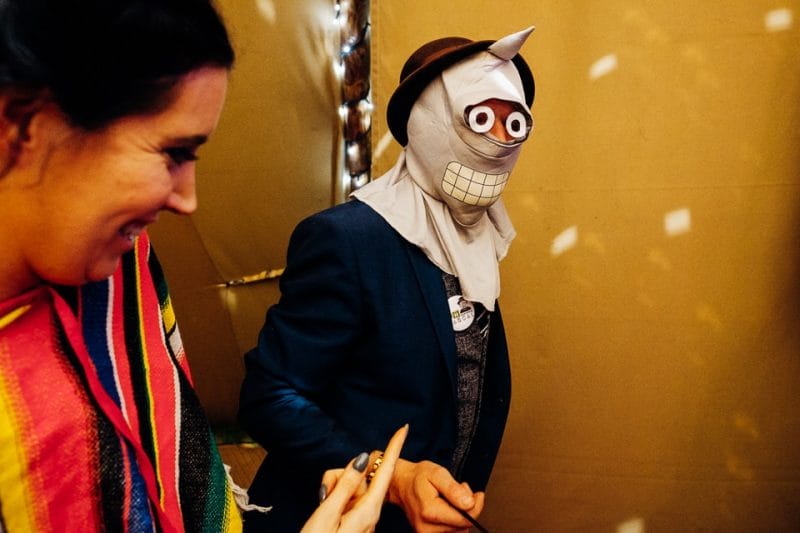 Big love to all the suppliers who made this gorgeous tipi festival wedding happen!
The Field Affair for the venue // Jam and Tea for Food and Styling // Beautiful World Tents on tipi // Friends on make up and dress!