If you haven't yet read part 1, make sure you do to check out the beautiful bridal prep shots with Aimi's Jenny Packham Eden dress, shoes and hairclip. Part 2 picks up from Aimi's entrance, being walked in by her brother who also gave Chelsea away last year.
Readings were given by Aimi's mum and Chris' dad, Aimi spent the whole ceremony either crying or giggling like crazy bless her!
After the ceremony there were reception drinks in the marquee, including pink lemonade with cool pink paper straws! When you book Smeetham Hall Barn you get use of the grounds, and luckily for Chris and Aimi it was a glorious sunny day so everyone was able to have their drinks outside on the lawn!
I feel I owe the decor Aimi DIY'd a whole entire blog post to be honest! Here's a sample of the amazing receptions decorations she made and organised! There was a cake table with cakes donated by guests…
A cool time capsule jar where people dropped in little notes from a wicker basket…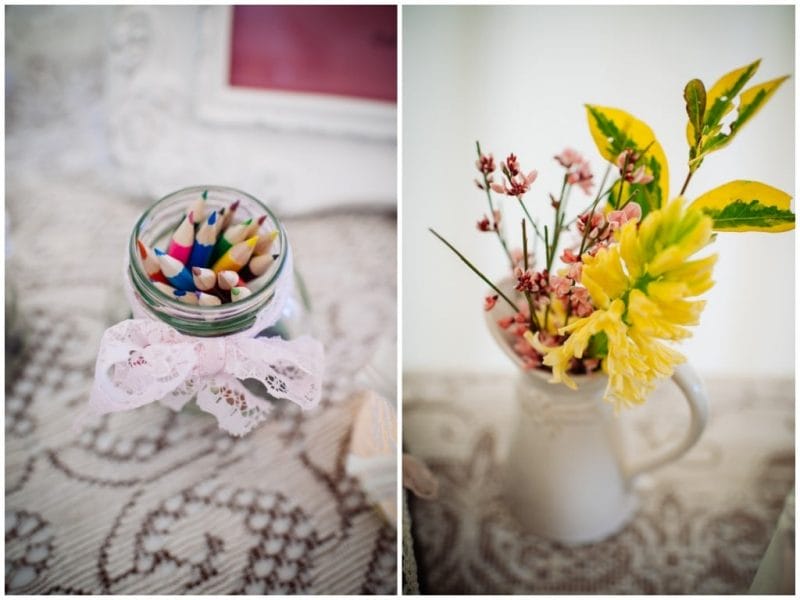 A sweetie table with pink paper pom poms…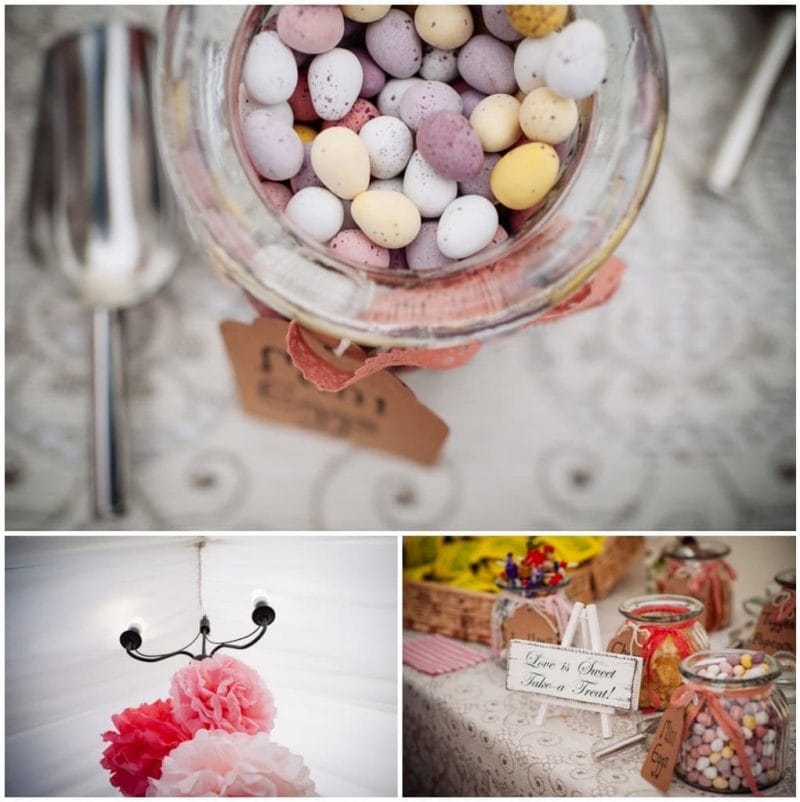 Back in the dining room the tables had lace table cloths, kitsch napkins, glass centrepieces with jute string wrapped around them and name cards of embarrassing guest photos!
After the drinks we did a belated confetti throw before everyone filed in the dining area for Chris and Aimi's entrance
The wedding favours were beer coolers for the men and chutney for the ladies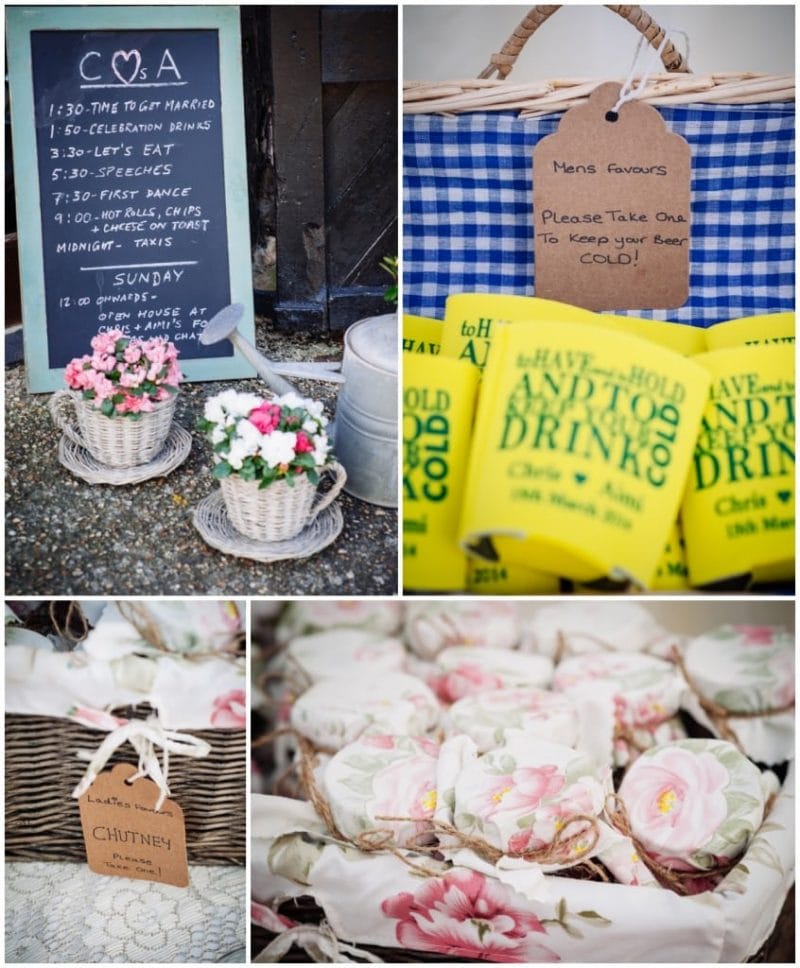 Chris and Aimi had also hired an ice cream cart in case there wasn't enough cake for dessert (it was one massive sugar high day!)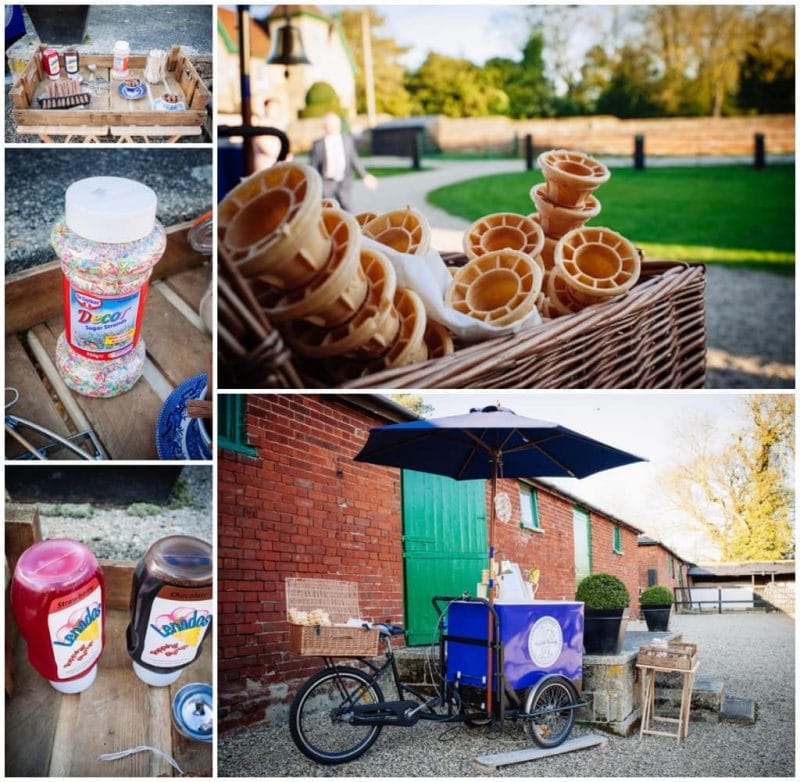 The dinner was nice and relaxed, I generally tend not to shoot whilst people are eating but I got a few nice shots in whilst setting up the lighting for the evening.
We also skulked away to take a few couples shots during magic hour. If you have outdoorsy space and can afford to be flexible with timings, always try and get your couple shoot done during the 30 mins before sunset, it really is called magic hour for a reason!!
The speeches were epic, which could only be expected from three best men and an emotional family.
Oops, I didn't realise how many speeches shots I've picked out to blog, this is the point in the post where I realise I should've included more in the first half, always happens! After the speeches the dancefloor was cleared for the DJ… no wait, band… no wait.. the JUKEBOX!! Haha! Chris and Aimi hired a Jukebox where they collected song requests for all the wedding guests so that everyone's favourite songs could it played, how cool is that?! It was my first time shooting a wedding with a juke box and I was pretty impressed with the idea.
Supplier roll call || Hair- Jade Jones || Outfits: Jenny Packham/Moss Bros || Cake: Guests || Florist: Lucy Bowman/Buds Bows and Balloons || Entertainment: Jukebox 45's || Bridesmaids: Phase Eight || Groomsmen: Austin Reed