Last Saturday I took the train to Sudbury in Suffolk to shoot the wedding of Chris and Aimi, which was taking place in Smeetham Hall Barn. I already had a nice connection with Aimi's family as I shot her sister Chelsea's wedding last year, which you can check out here. Chelsea's wedding was super emotional and lovely, so I had a feeling Aimi's would be equally beautiful. Aimi was getting read at The Mill Hotel, in the most elegant light green room. She had three bridesmaids and Mia the flower girl! I was completely in love with Aimi's Jenny Packham dress right from the off, had to really stop myself from taking tons of photos of it! (Still took a lot!) It was a glorious kind of silvery light grey with amazing gold and silver beading and sequins, so 1920's Great Gatsby style!To make matters even better, she had Jenny Packham shoes AND hair clip! The bridesmaids had lovely pink and grey Phase Eight dresses and grey shoes from Next.
Chris and his posse also came to The Mill Hotel to catch the vintage bus they had ordered to do three trips for both guests and the wedding party. He popped his button holes in the pub downstairs and headed over to Smeetham Hall Barn.
The ceremony room was beautifully decorated with flowers in jars with ribbons tied around them, candles, button hearts, paper pom poms, bunting signs, kitsch signs and more vintage decor.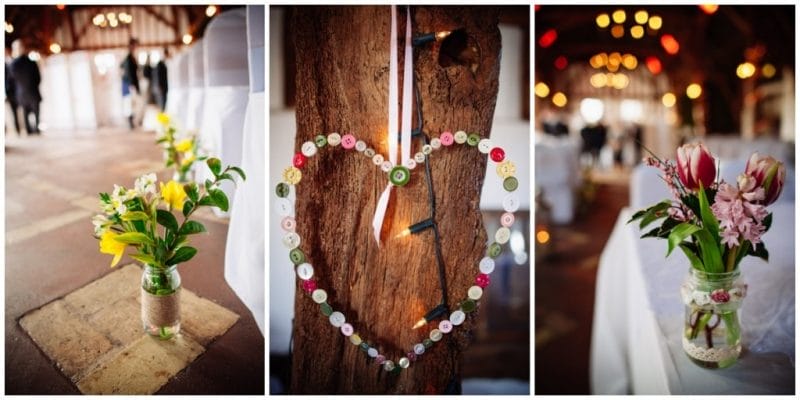 There was also a marquee which was decorated in the same theme, and lovely pink paper straws which were for the pink lemonade we had during the reception!
Chris and Aimi had different favours for the men and women, the men's wedding favours were yellow beer cooler holders, which were personalised with their names and wedding date on them.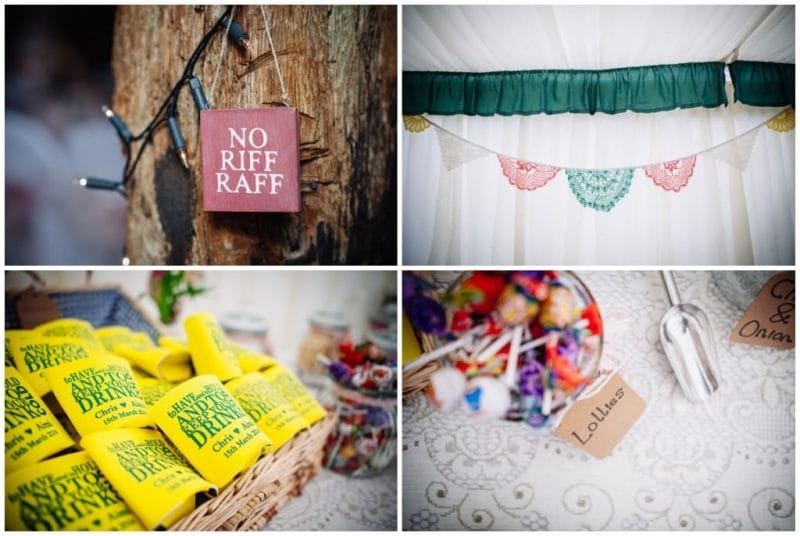 Chris didn't look toooo nervous, but I think there were some tears from the bridesmaids coming down the aisle!
I'm just kidding, he totally was nervous at the last minute!!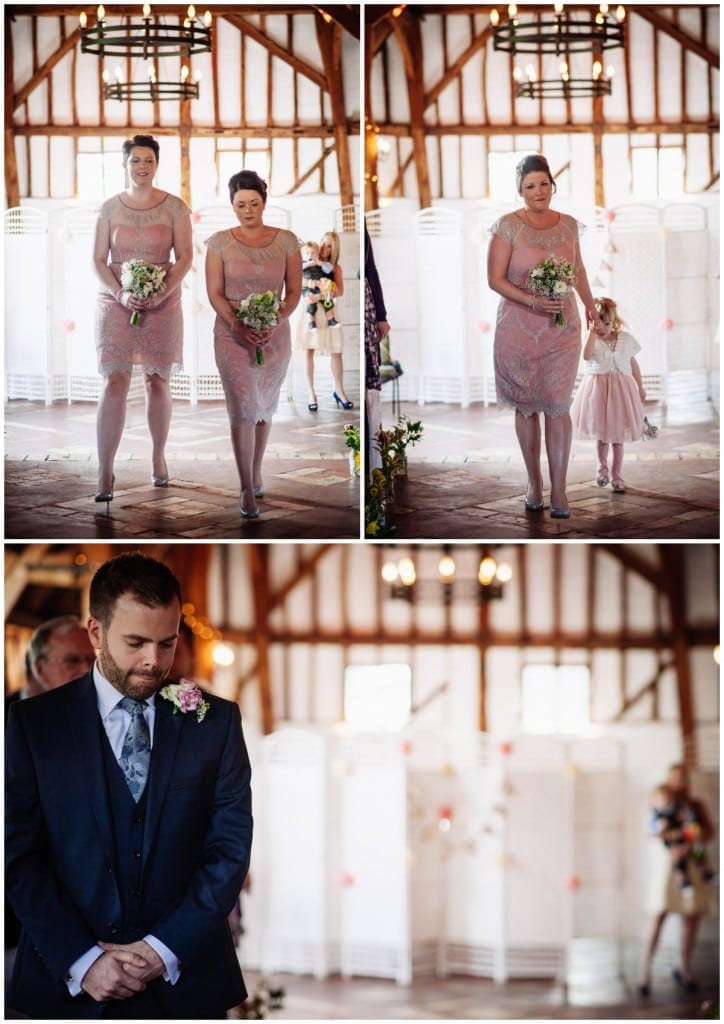 To see Aimi making her entrance, head on over to part 2, which you can read here!!