James and Emma are a very cool couple who booked me about a month before their wedding. They really wanted to just relax and enjoy their wedding day, so they felt my unintrusive documentary style was right for them. Emma wore a GORGEOUS peach orange wedding dress that was covered in sequins, whilst her bridesmaid wore a pinky peach dress from Monsoon with a white bolero. James and his groomsmen wore their own grey suits with orange Jaeger ties! They got married at St Mary Moorfields Church in Moorgate, which was actually my favourite church to shoot in so far because not only was it beautiful, but the Father and all the staff were exceptionally lovely and accommodating which doesn't always happen! The ceremony itself was brilliantly funny, I can see why they chose to get married there as the Father had a cracking sense of humour and James and Emma's wedding felt like it was all about the fun of the day.
After the awesome ceremony we scooted over to the Tab Venue which is in Hackney/Shoreditch region in East London. They had DIY'd ALL the details at the venue and it looked amazing! They had these hilarious framed prints of animals with funny descriptions about their personality. I don't know where they got them from, but actually I'd be really interested in buying them for myself! There were lovely mixed flowers on the tables in various mason jars, paper pom poms and paper cut out bunting everywhere which gave the Tab Venue a more modern quirky look.
They had their drinks reception outside in the garden which was decorated with bunting and fairy lights, we were so lucky that the sun came out perfectly! Their friends and family provided the entertainment which was pretty cool.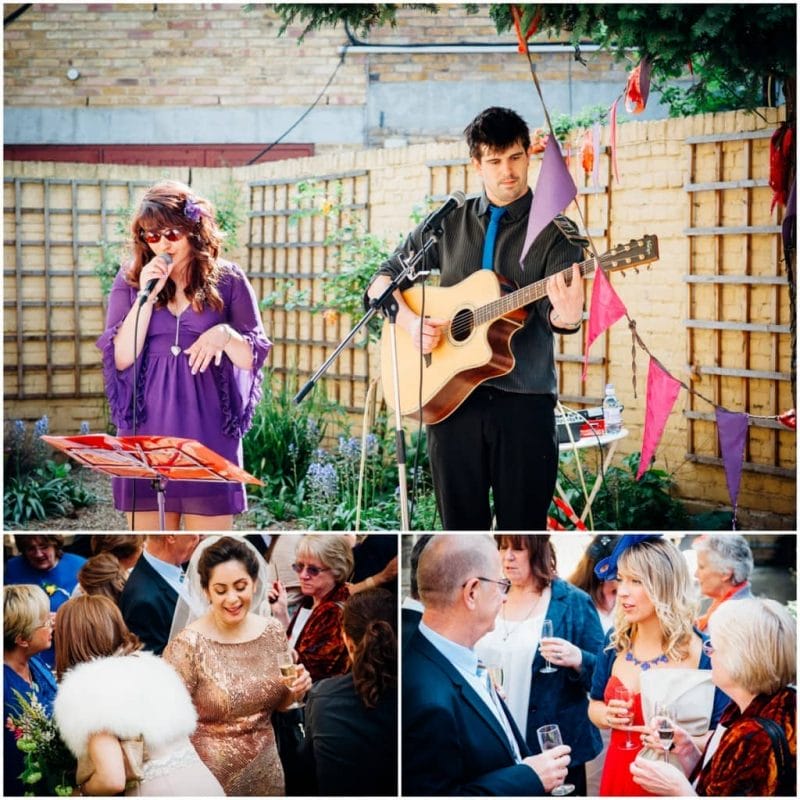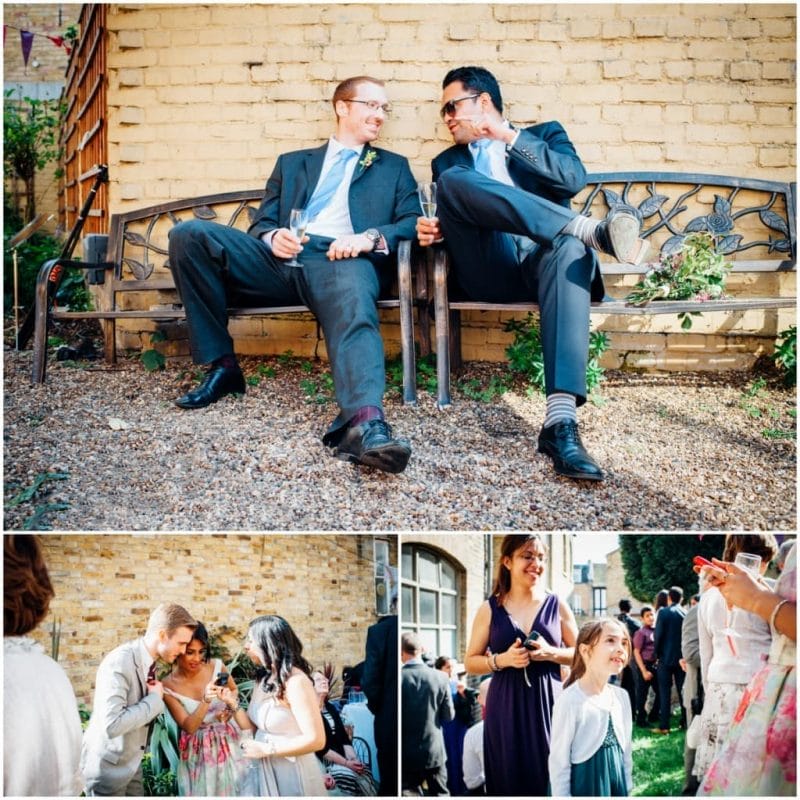 The speeches were some of the funniest I've shot, I won't repeat what was said but we all agreed it was the best mother-of-the-groom speech around!
After the speeches we snuck out for a few couple shots, James and Emma really wanted the focus on the fun of the day and their loved ones so we kept it brief before heading back inside for the first dance and the evening party. They danced to Jimi Hendrix's Foxy Lady, which was frankly about as cool as it gets.