Kristian and Leanne are a fab couple who win the prize of 'oddest way of finding me'. I'm a subscriber to the Media Directory newsletter, and they randomly emailed me a while back and told me they would be sending round a spotlight feature on me to all the other media folk. Kristian is a freelance sound guy and the story goes that he Doesn't always read these newsletters but for some reason on that fateful day he decided to open the email. Lo and behold there I was and Kristian thought "hey we need a wedding photographer" and something amazing was born!
When they explained to me their plans I was like… I don't care that it's at the opposite end of the country, I have to shoot this for you. Leanne works in fashion and made her own dress from scratch and it was beautiful. She made a peach toned corset with a feather neckline, white applique floral details and a leather sequin skirt. She teamed her dress with a cool fascinator hat complete with peacock features and peachy brown flower details and a short veil. To complete the look she had white cowboy boots. Kristian wore a sheriff's badge (his best man was the deputy of course!!), blue waistcoat, gun belt, cowboy hat, and black cowboy boots. All the guests came in full cowboy regalia, I'm pleased to say that an astounding effort was made and everyone looked absolutely amazing!
The ceremony was held in the barn at Camp Katur, which is a cool glamping site where I later found out you can also get married outdoors in the middle of a forest! Also, we were officially the first wedding ever held at this venue! They had decorated the barn with Us flags, pistols and guns, fair lights, a stag's head, rustic twigs and cowboy bunting

The sheriff and deputy made their entrance in a mustang, and Leanne, her dad, bridesmaid and flower girls danced down the aisle!

An element that I thought was pretty cool of Jan from Celebrations, Ceremonies and Weddings was that Kris and Leanne decided they wanted all their guests to be a part of the wedding day so they asked them to pass the rings up to the front from the back so it passed through everyone's hands.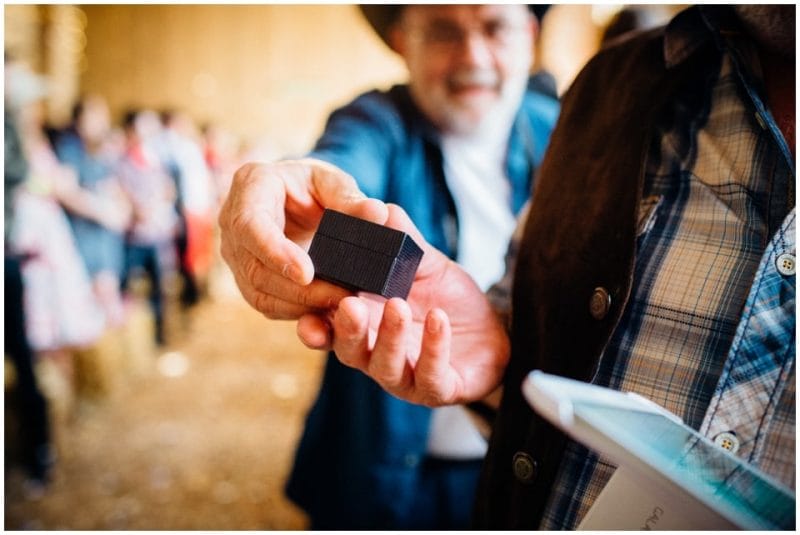 The ceremony was really beautiful and emotional, and as part of the ceremony they read personalised vows and then handed each other letters that they were to keep and open on the 10 year anniversary! They then exited to a pistol send off *peow peow peow*
After the ceremony the guests enjoyed some drinks whilst we did a few family photos, making use of the cool Cowboy theme of course!
The bridesmaids carried cool DIY bouquets that had kind of a woodland rustic theme but bright and colourful rustic!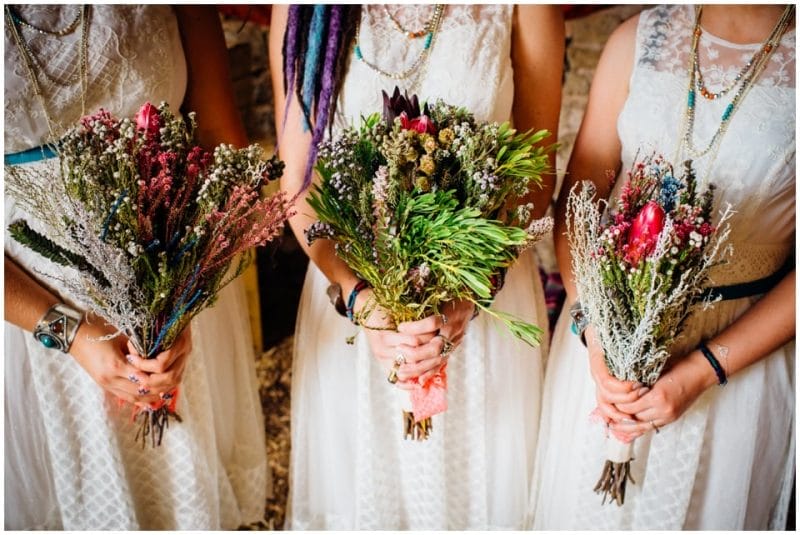 After that we went into the hall next to the barn which was beautifully decorated with cacti, cowboy themed centrepieces, jars of moonshine and cowboy favours like pistol earrings
Speeches were delivered by Leanne's father, Kristian and his deputy. There was a hilarious past photo shown by the deputy which I will save Kristian the embarrassment and refrain from posting it here!!
For entertainment, they had a bucking rodeo bull and bouncy castle, it got rather competitive for the best time on the bucking rodeo bull between a grown cowboy and a 10 year old cowgirl…
The first dance was expectedly fun and lively, just lime Kristian and Leanne, and then everyone has a good hoe down for the rest of the evening!
I went off with Kristian and Leanne for a couple of sunset photos because the light just got too gorgeous to ignore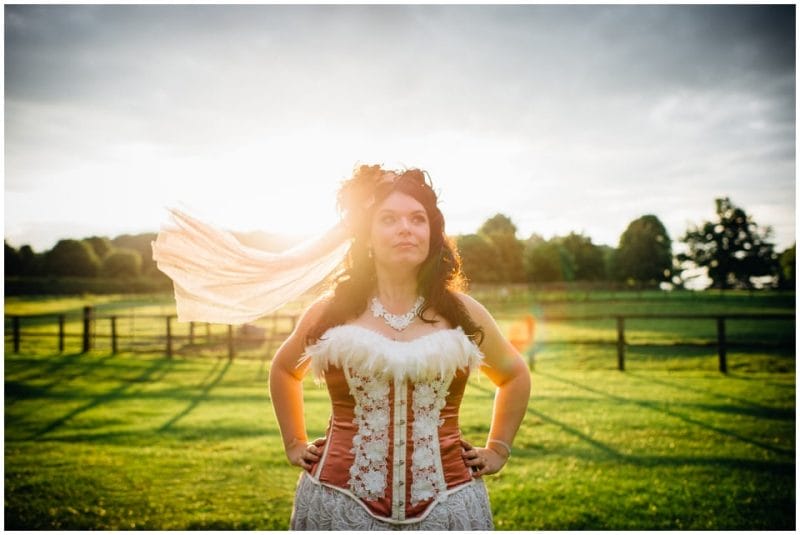 Then I retired to my glamping hobbit hut in the woods before waking up to this beautiful sight of the site (boom tsh)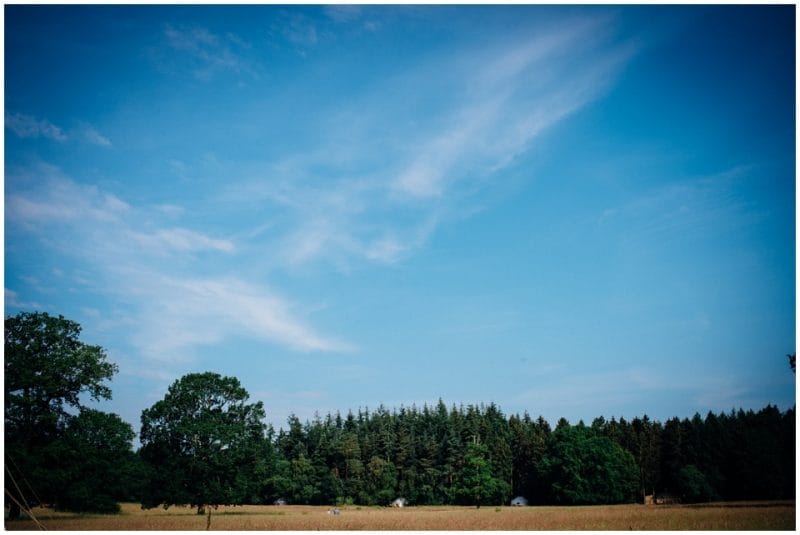 It was definitely an epic wedding and I'd like to just thank Kristian and Leanne for choosing me, I had a blast!