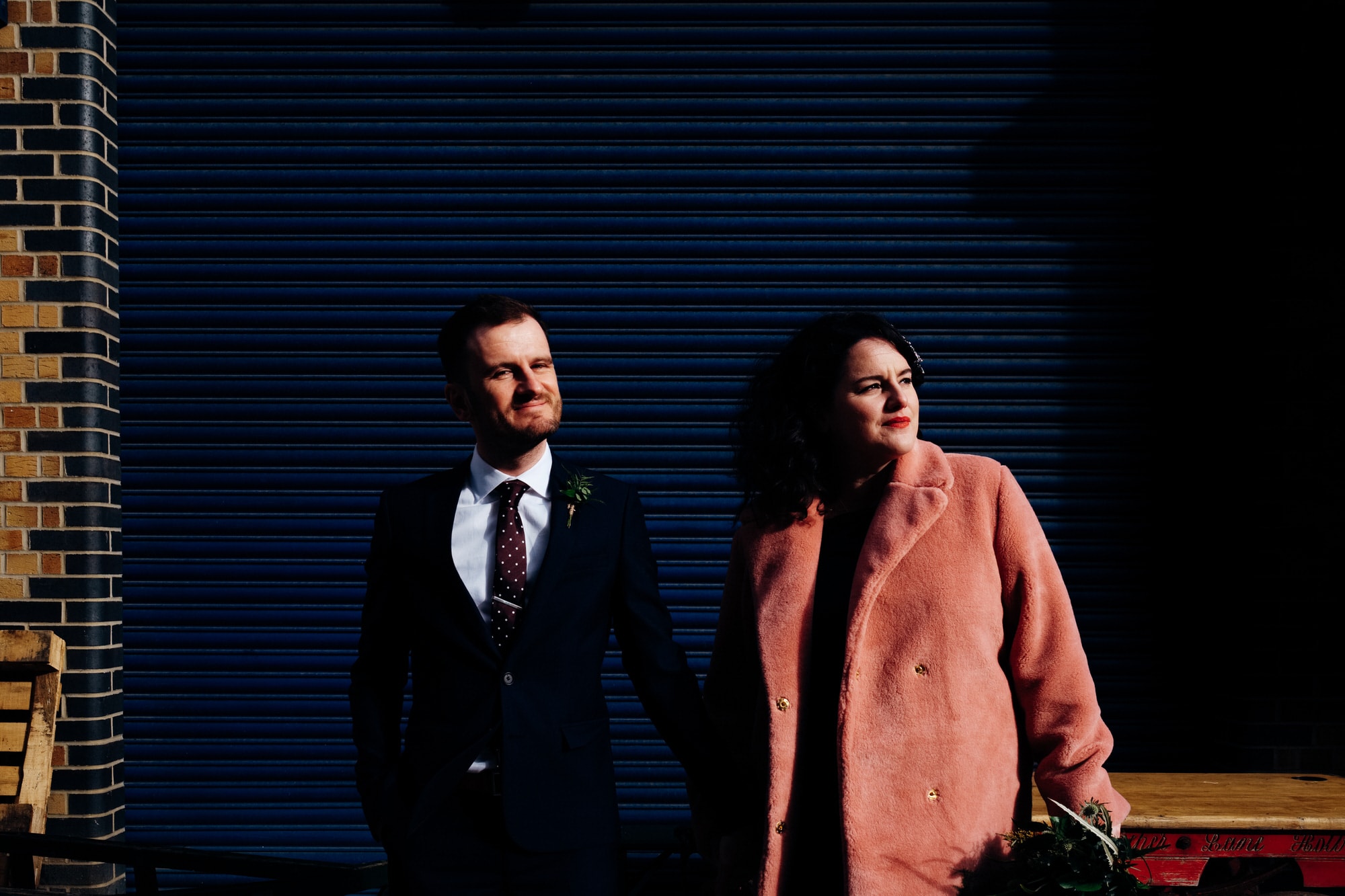 East Dulwich Tavern Wedding
Shira and Mat are an Aussie-British couple who wanted to have a very unwedding-y wedding at the Southwark registry office and the East Dulwich Tavern wedding venue. In London, I shoot a lot of relaxed pub weddings at places like The Peasant and The Artisan as they're a perfect low key but often beautifully photogenic venue location with excellent food included. They hired me because they wanted a photographer who could capture the essence of their day, even though they both hate being photographed. Both of them are not into traditions and wanted to have a low key celebration with their close friends and family, starting with them both getting ready together in the morning. Shira wore a fantastic dark green satin dress combined with a pink teddy coat and Mat wore a classic blue suit with striped rainbow socks and a spotty tie. They wanted to have their couple shots before the ceremony at their favourite local food market near London Bridge, before taking London black cabs onto Southwark registry office which is in Camberwell.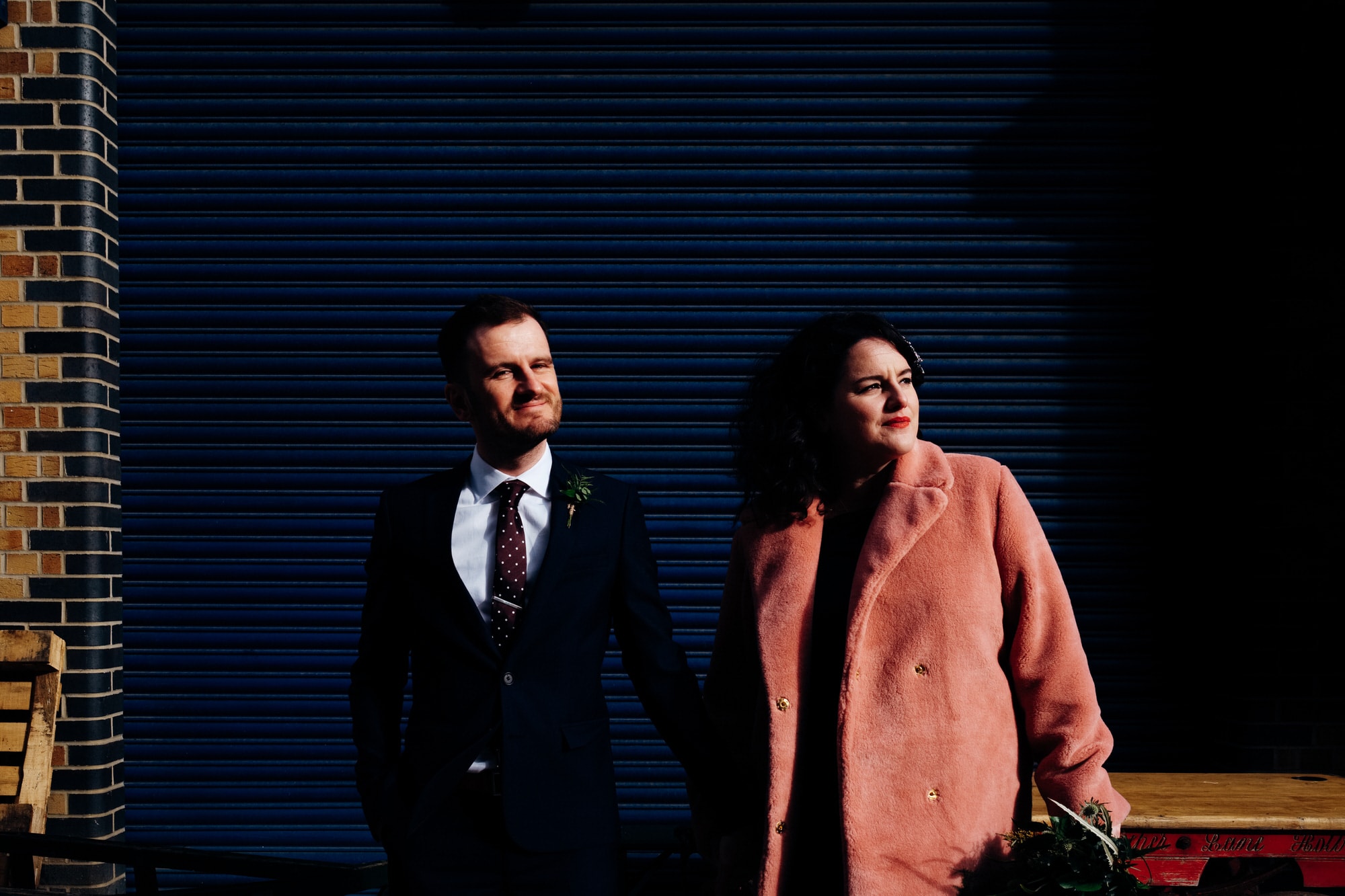 At Southwark registry office Mat's parents had arrived early and were waiting in a nearby cafe before they all joined the rest of their guests in the Southwark registry office wedding ceremony room.
Following the ceremony everyone jumped onto a red London bus to take them to the East Dulwich Tavern wedding venue
East Dulwich Tavern is a fab quirky London wedding venue that is a public open pub downstairs but hosts private parties in a large beautiful wooden floored space upstairs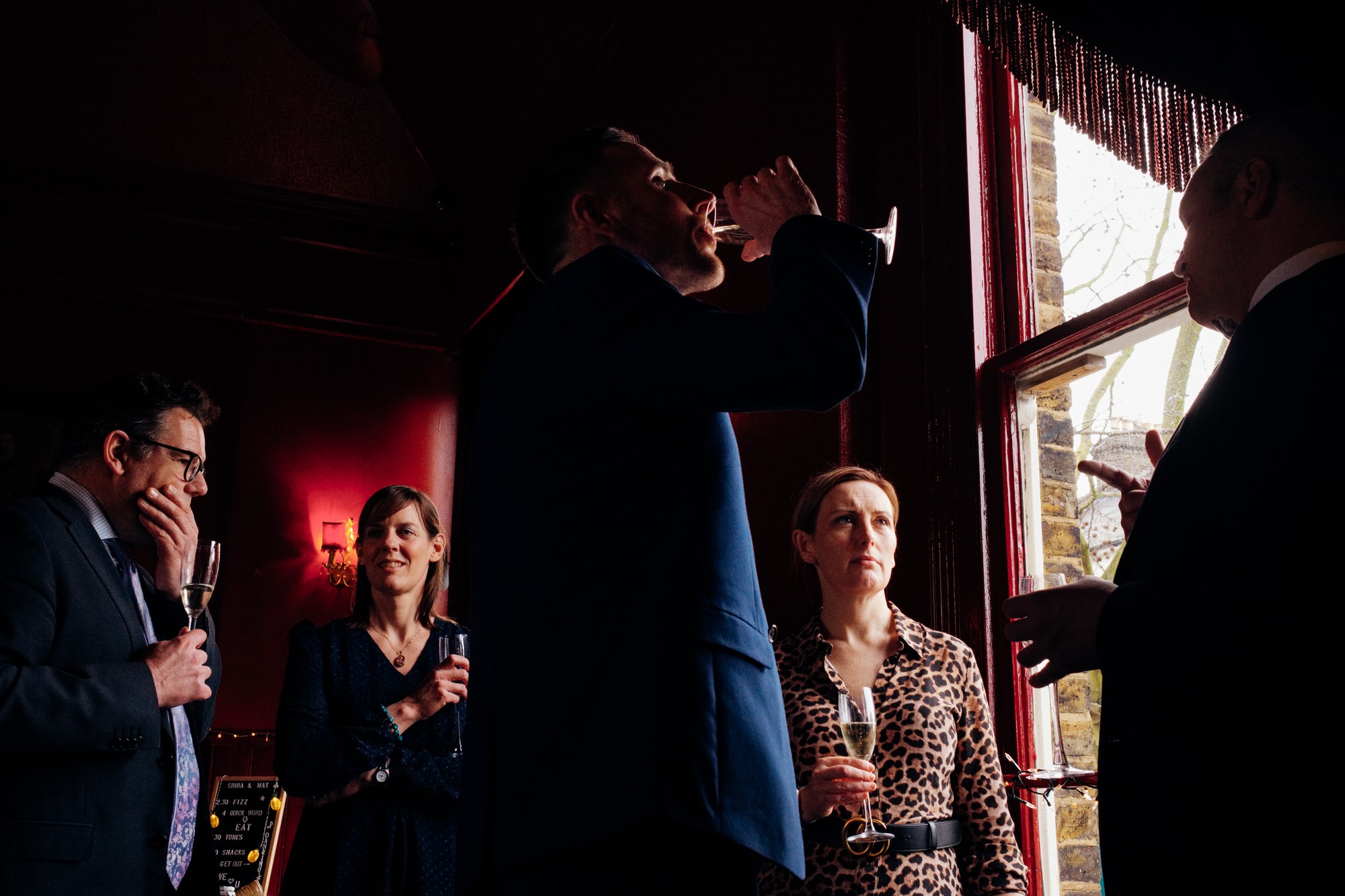 Both Mat and Shira gave a speech before dinner and after dinner Shira changed into her evening trainers to ready herself for the dance floor whilst everyone enjoyed more drinks and cheese
If you'd like to see similar London pub weddings check out these fab weddings at The Londesborough
and The Depot.