Sarah and Alicia had a GORGEOUS wedding that took place across several venues. They started the day getting ready at a hotel and home respectively, before both taking elegant vintage cars to Priory Park to get married at The Guildhall. It's an unusual wedding ceremony venue, a kind of hollowed out church that reminds me of The Asylum in London, where you can hold civil ceremonies but it's situated in the middle of a public park. Sarah and Alicia decided to have two ceremonies, they did the civil first and had a friend conduct a religious ceremony immediately after with their favourite hymns. They both wore white dresses and both walked down the aisle, with Sarah going first to see Alicia coming in.
(Scroll down for more of the story and supplier lovin')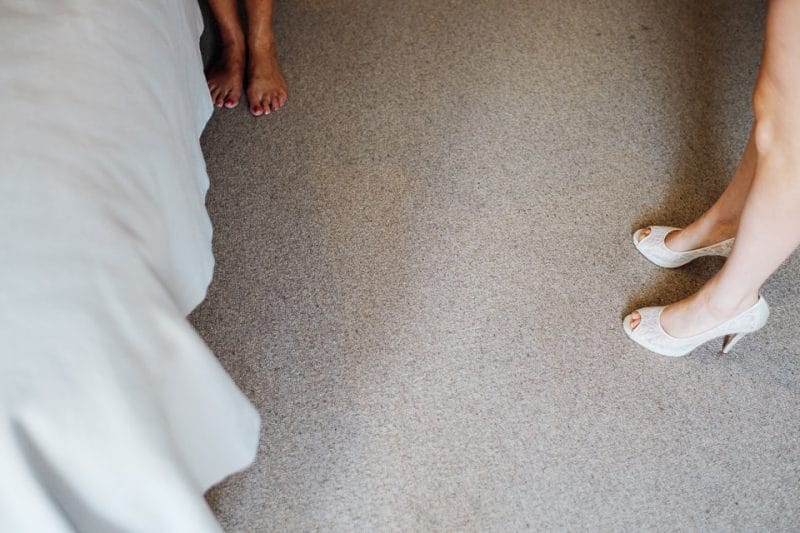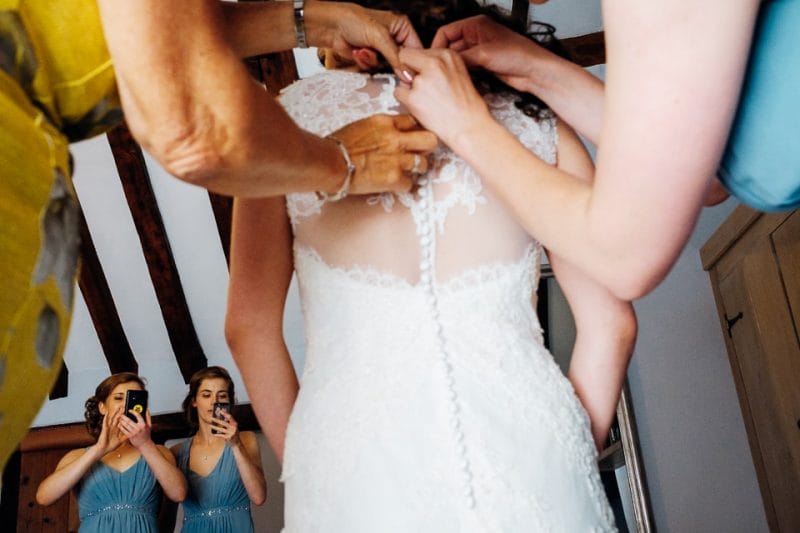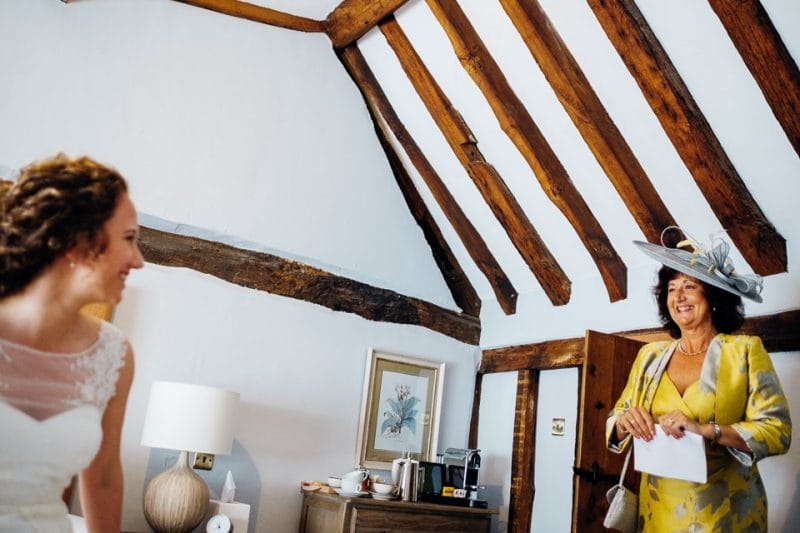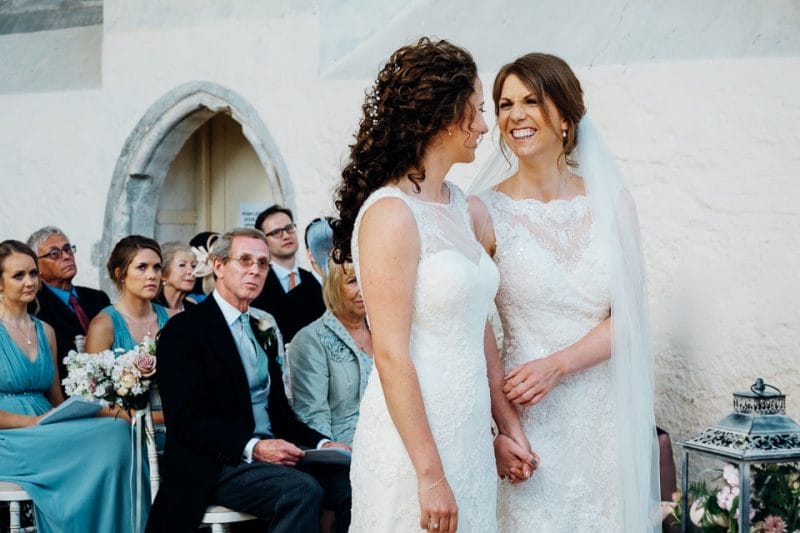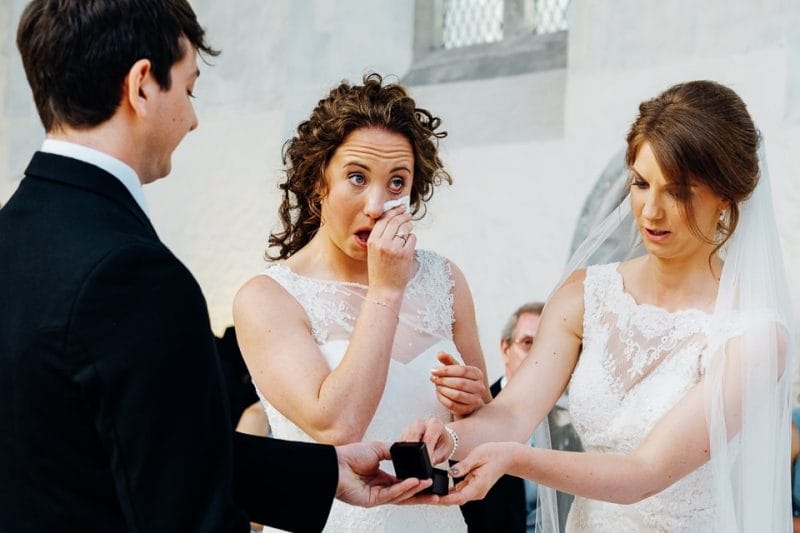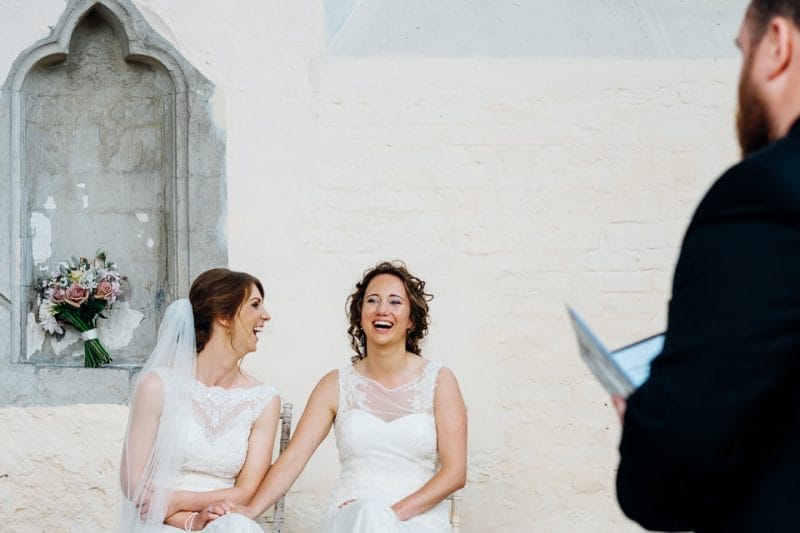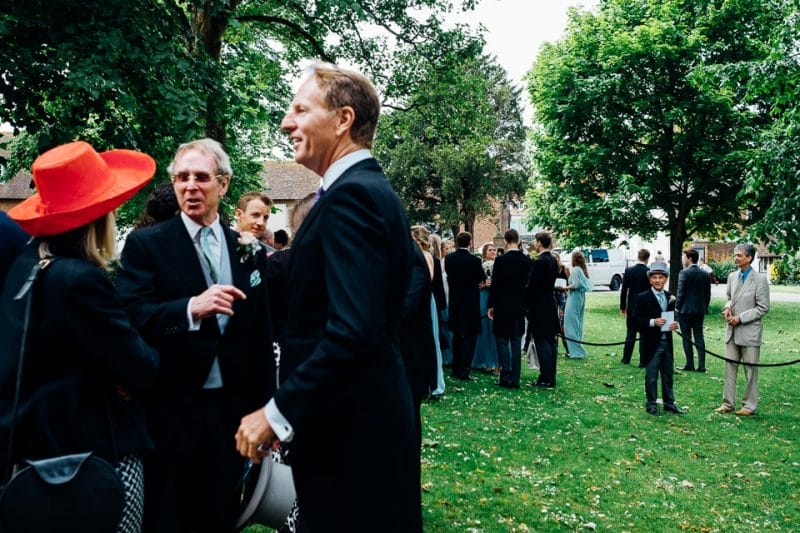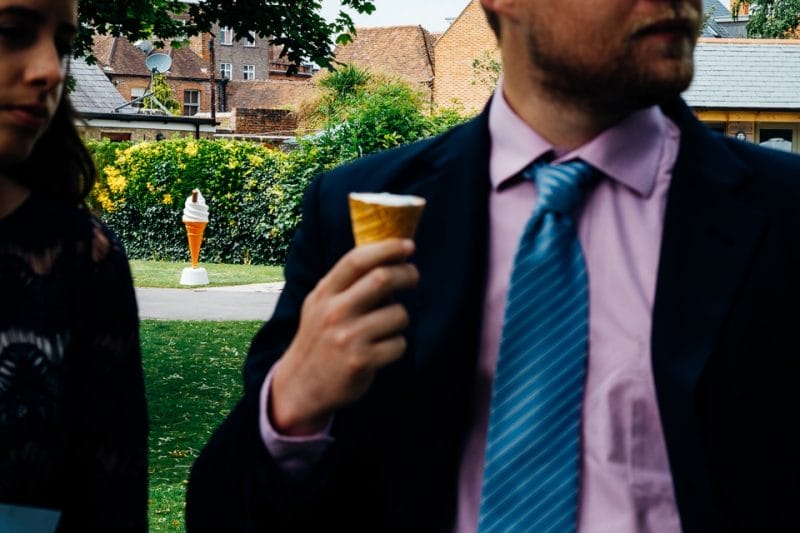 They held their wedding reception at Duncton Mill Fishery, a big trout lake in a rural area. The venue has a sweet romantic boat that couples and guests can scoot around the lake in. Aside that the venue pretty much supplies the lakeside space for a marquee, and there's space for a bouncy castle and campervan photo booth! They decorated the marquee with giant blue and green balloons and the table plan consisted of champagne bottles stored on a triangular rack. Each of the tables contained the wine bottles of the table names.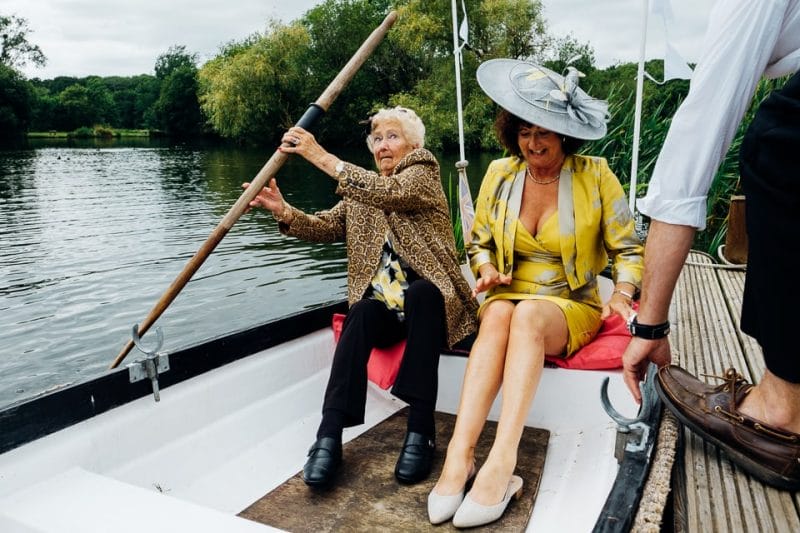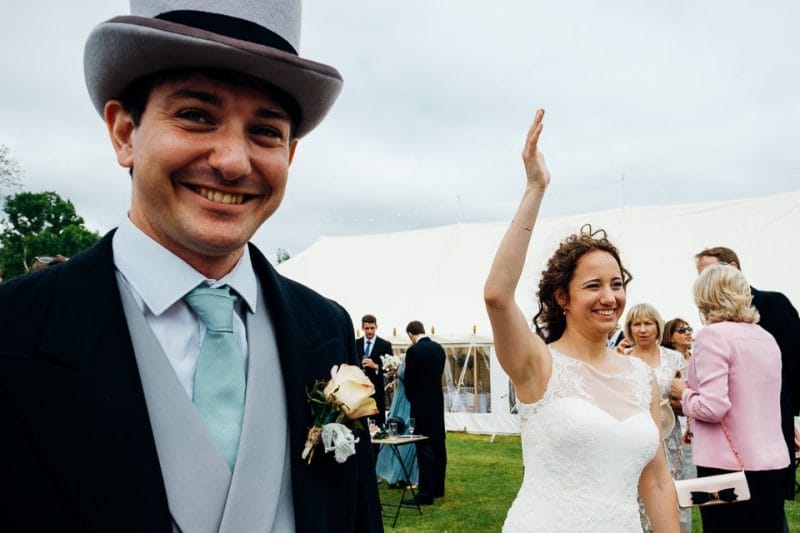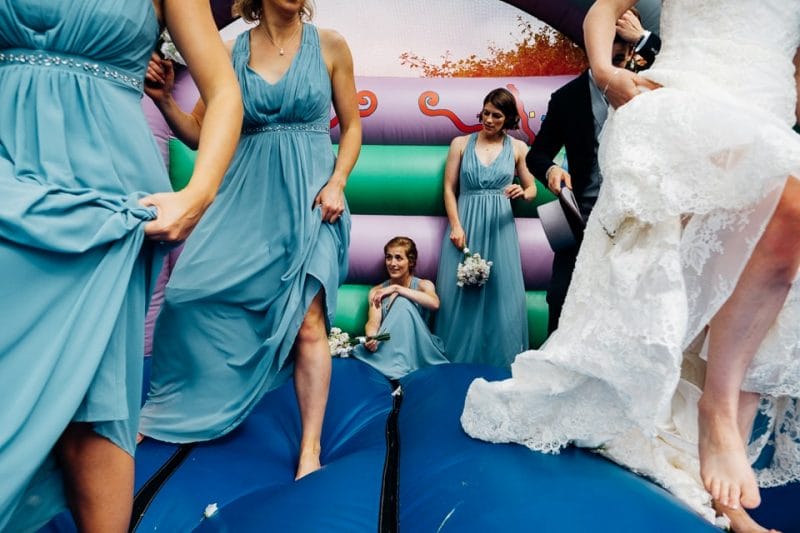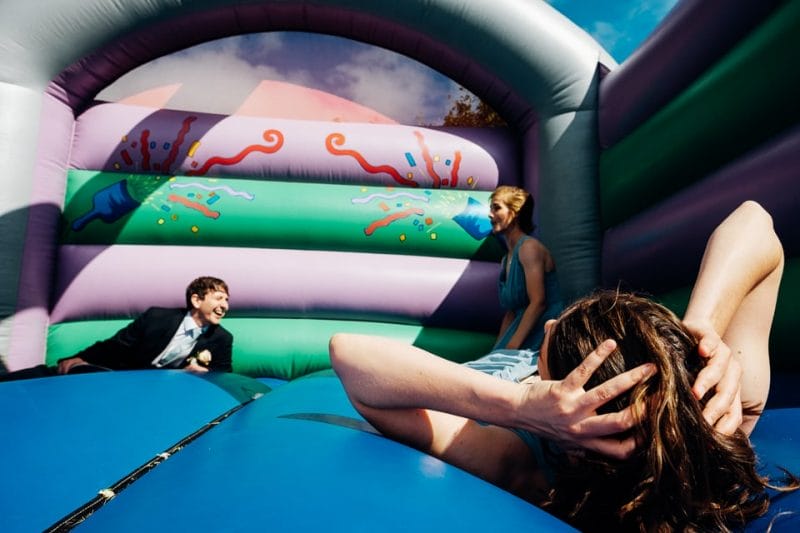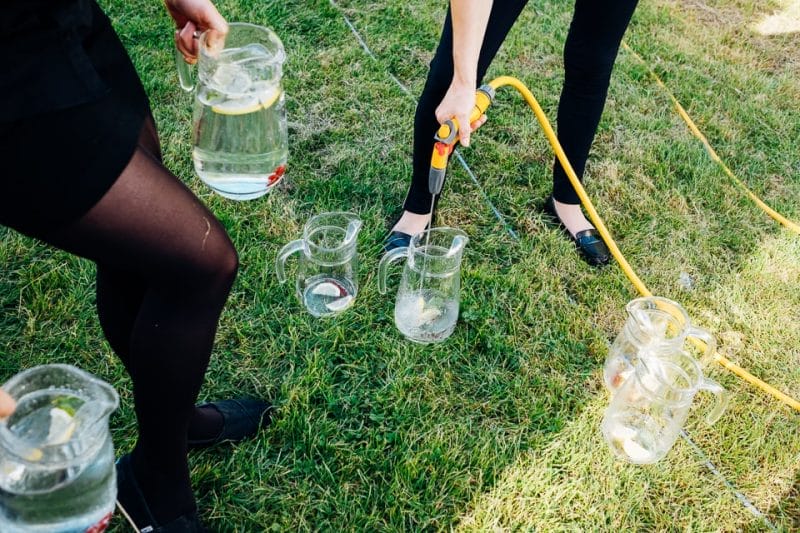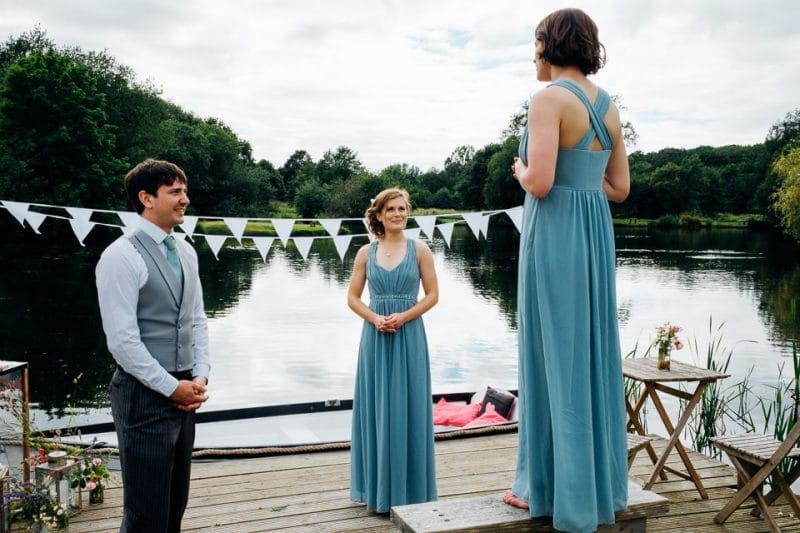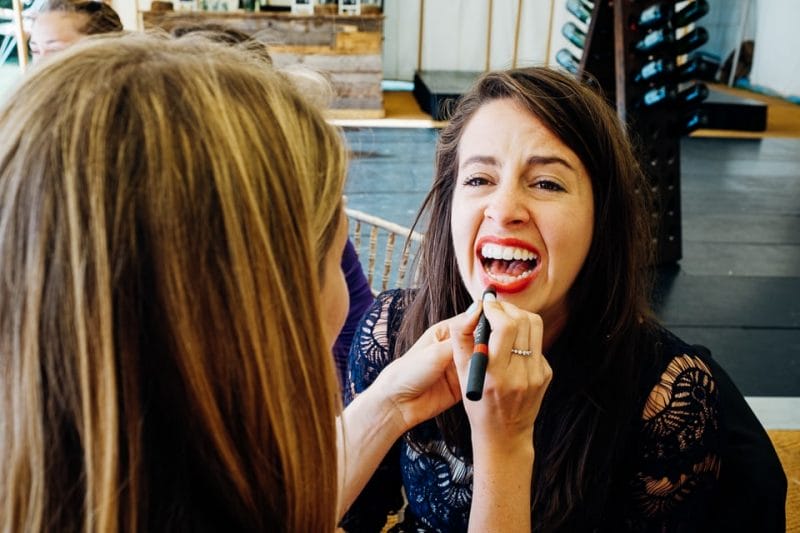 The wedding dinner was held in a big white marquee, and they had speeches delivered from both family and several friends on each side between several of the courses. There were some hilarious and borderline risque stories told by the university friends, rainbow hats and braces were donned, faces wore shocked expressions!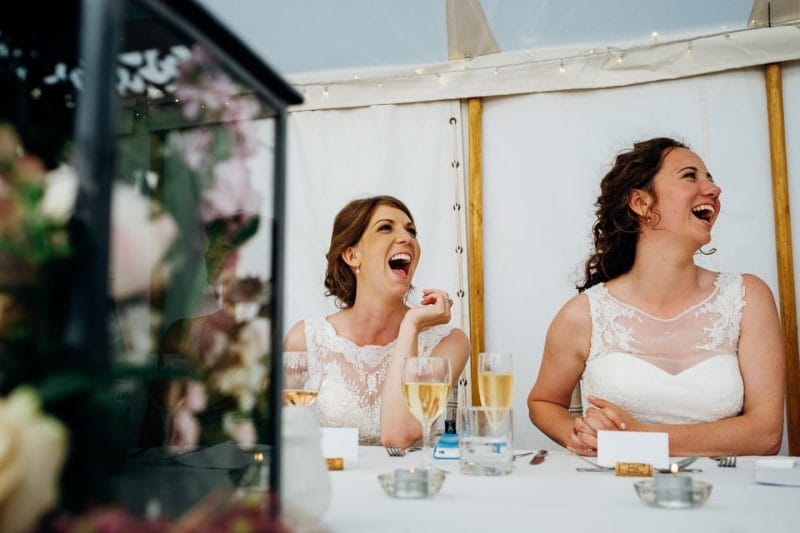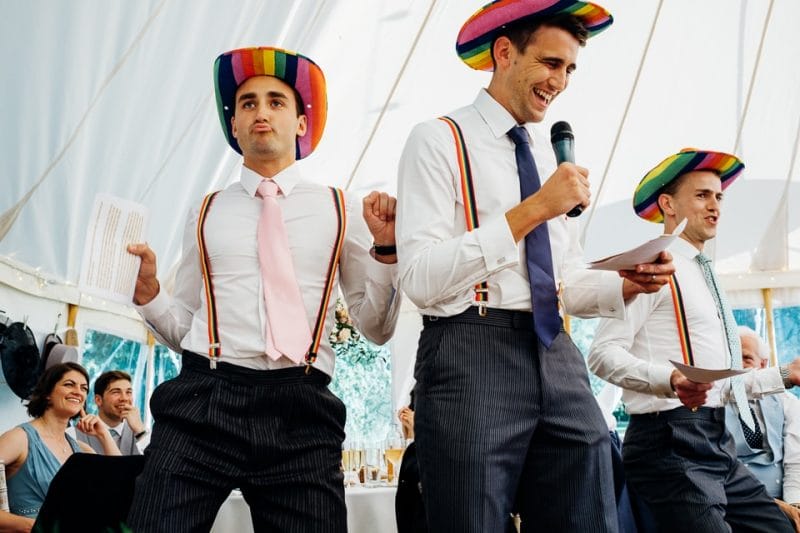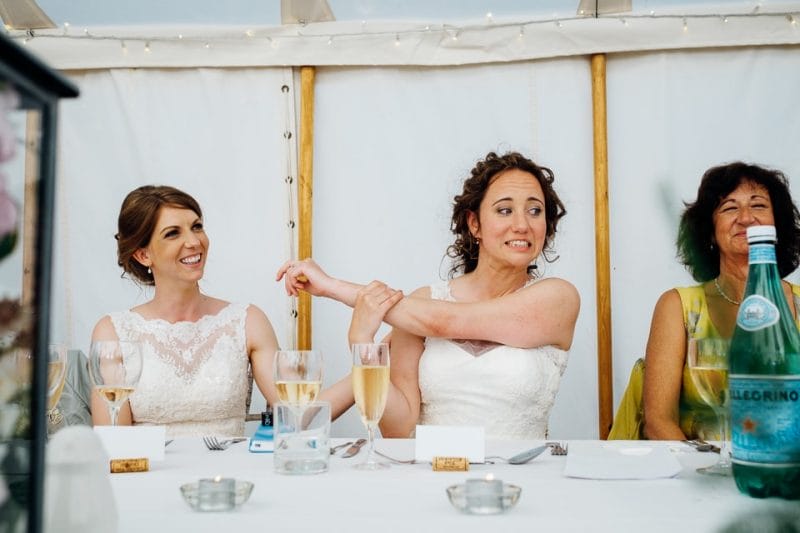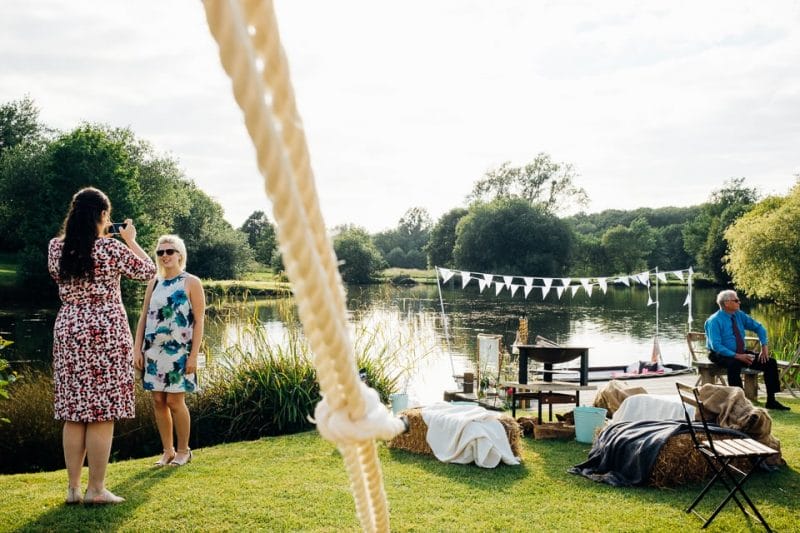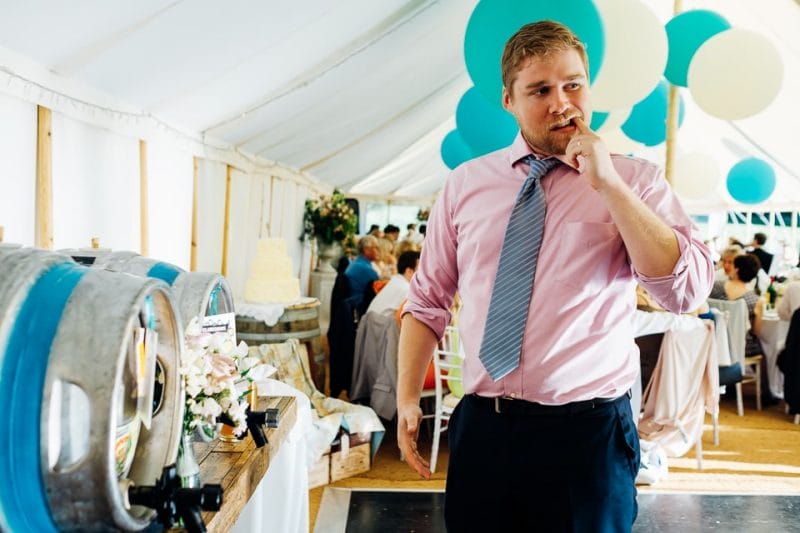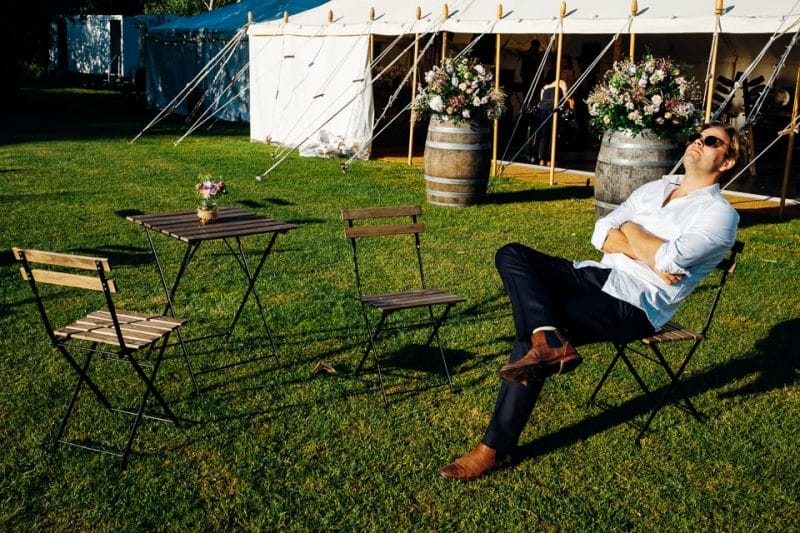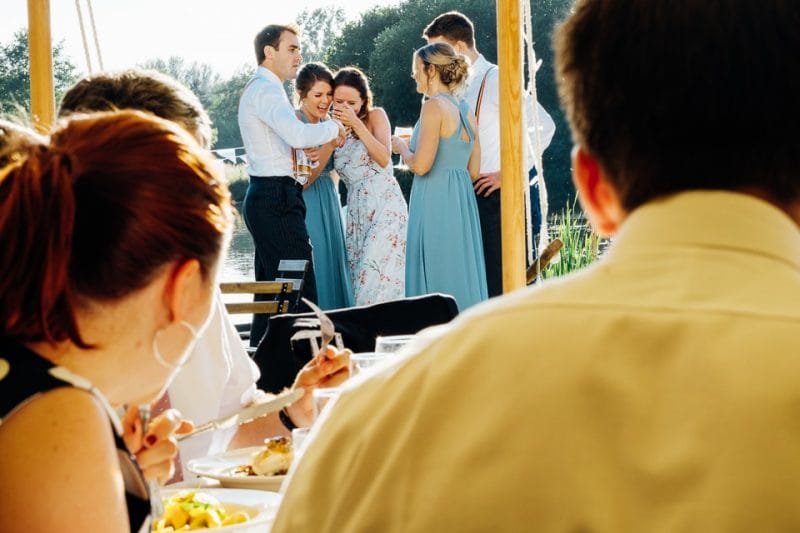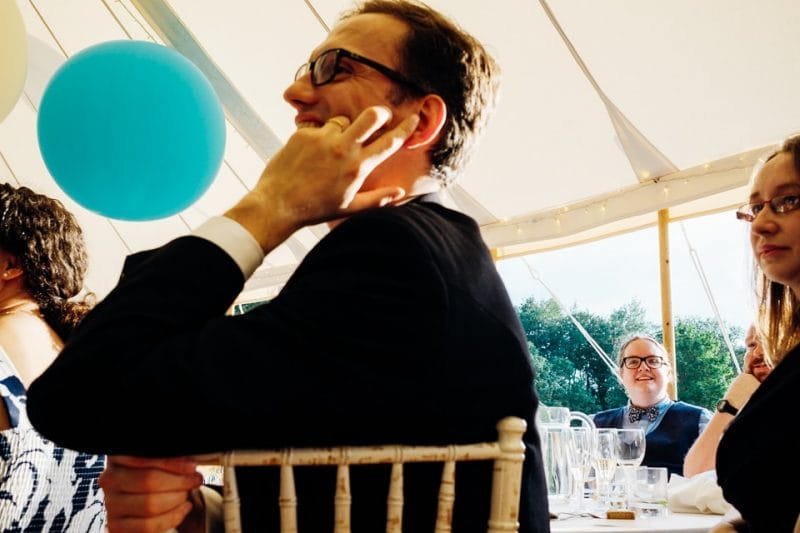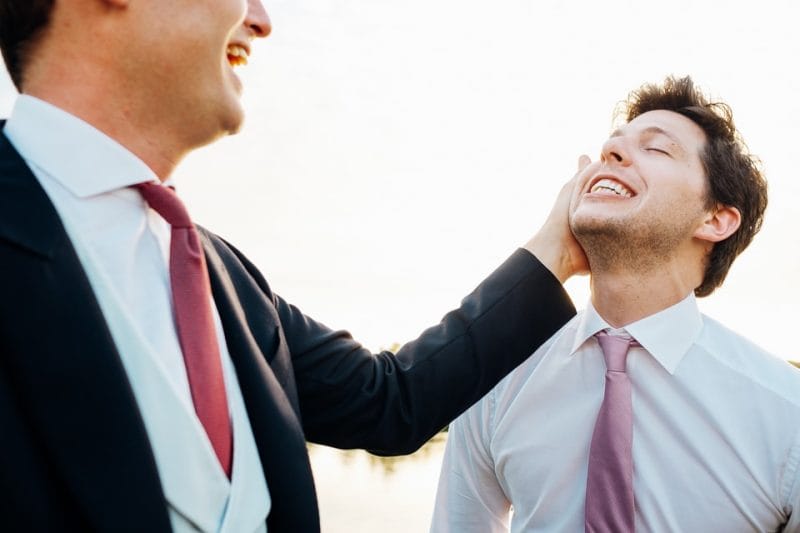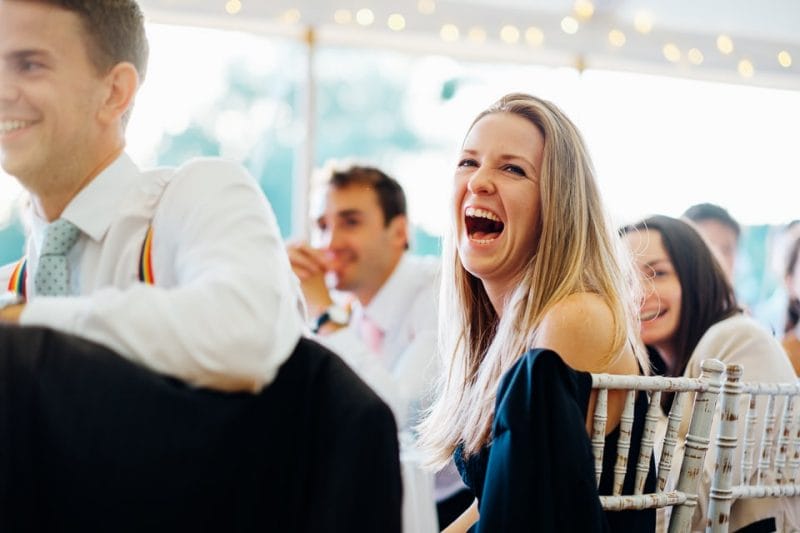 Once it started to get a bit darker they set the fire pits going and people toasted/chargrilled their marshmallows.
Sarah and Alicia had a coordinated first dance, but it was super fun rather than traditional with a little bit of dance off thrown in!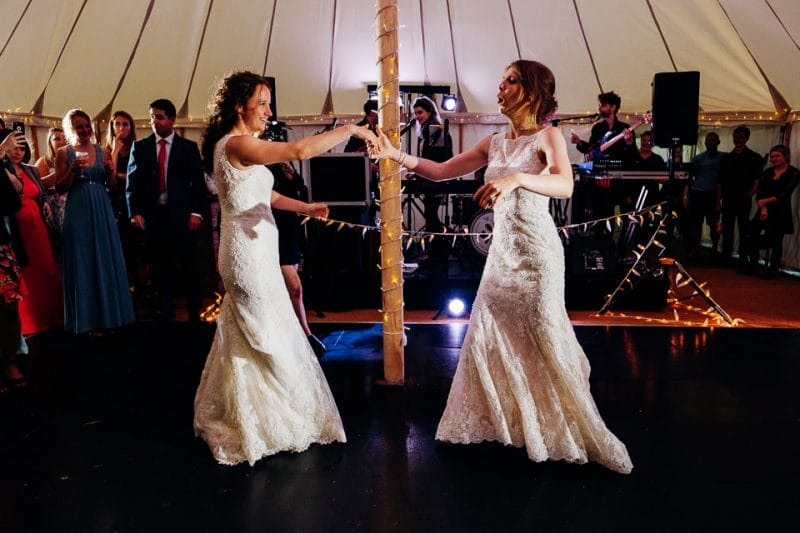 As it was summer, even after the reception there was still enough light left for the guests to enjoy the setting sun and namely the outdoor bouncy castle, Sarah and Alicia also planned a surprise for their guests… fireworks! As well as the planned fun there was also messy cake fun, mum knighting people with swords, people falling around with their shoes off, basically your classic MC wedding haha!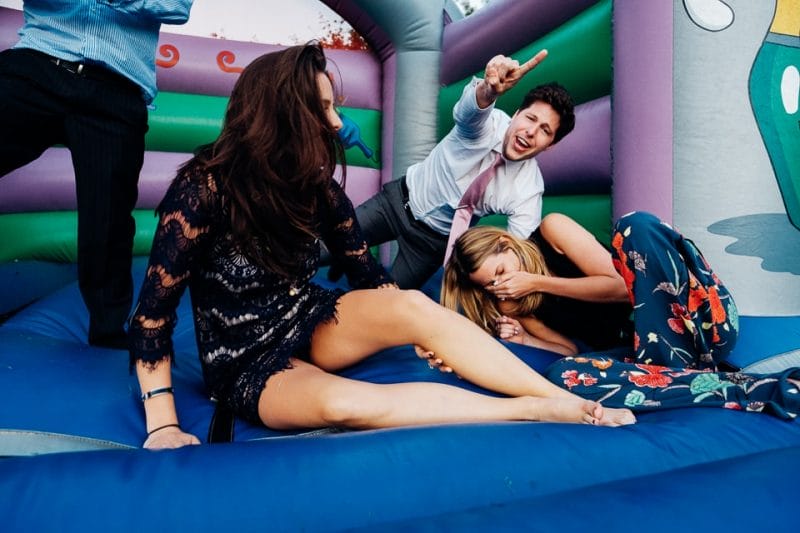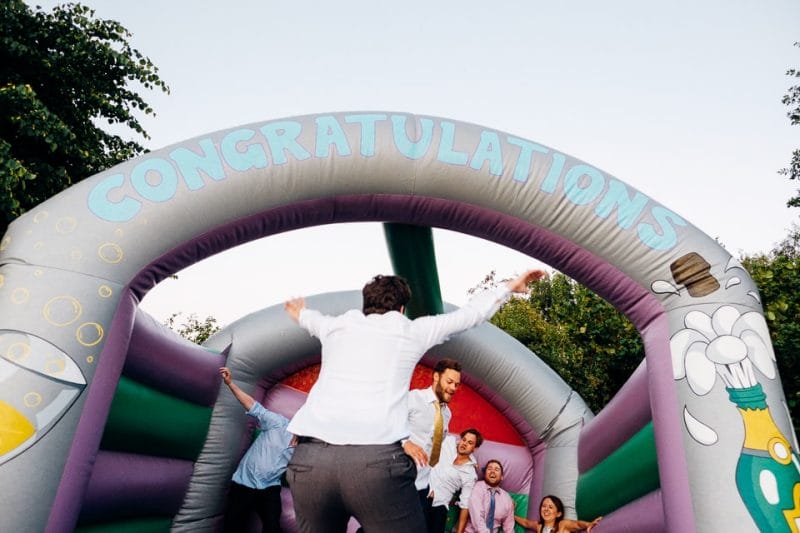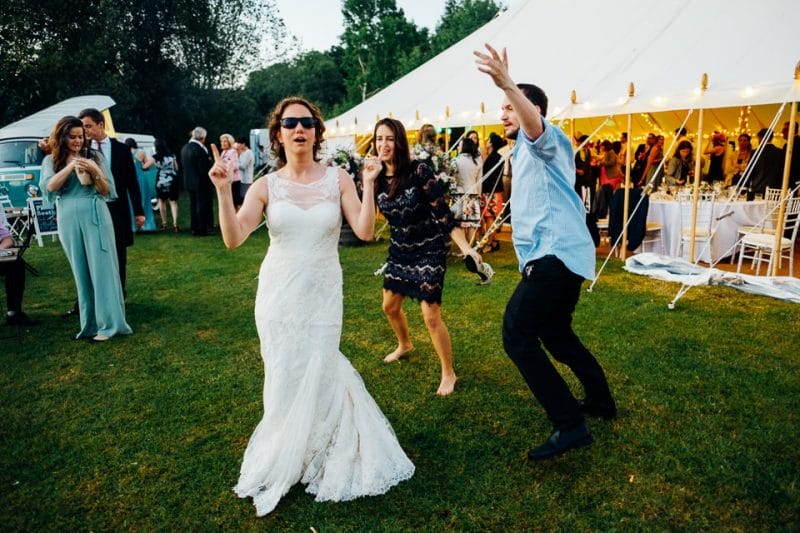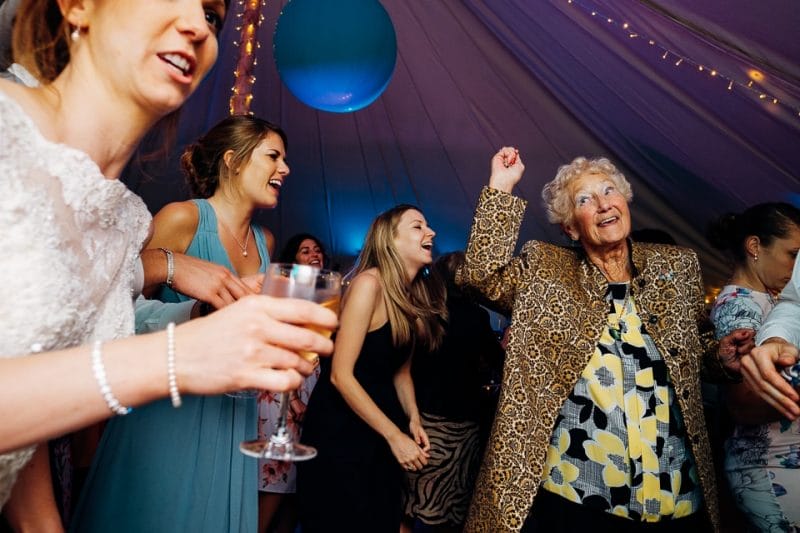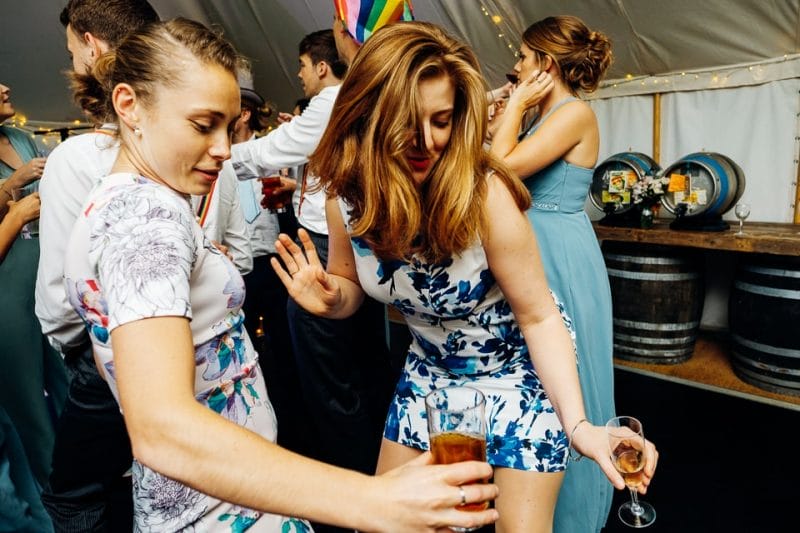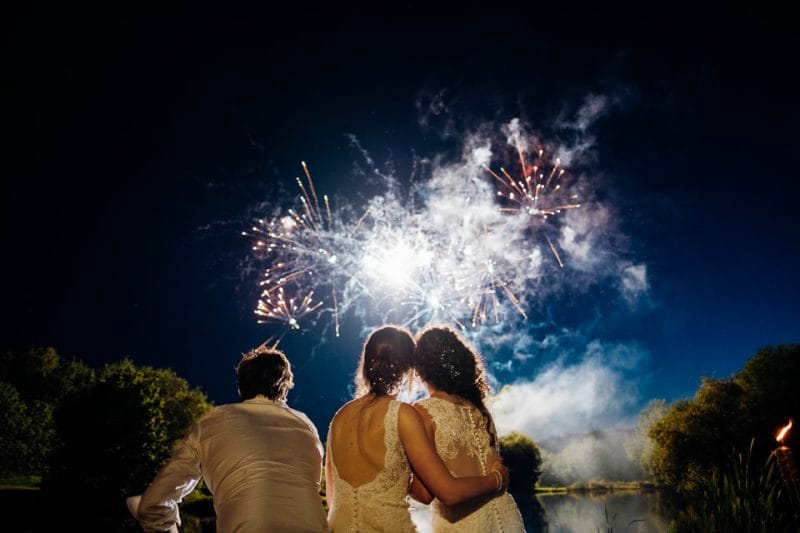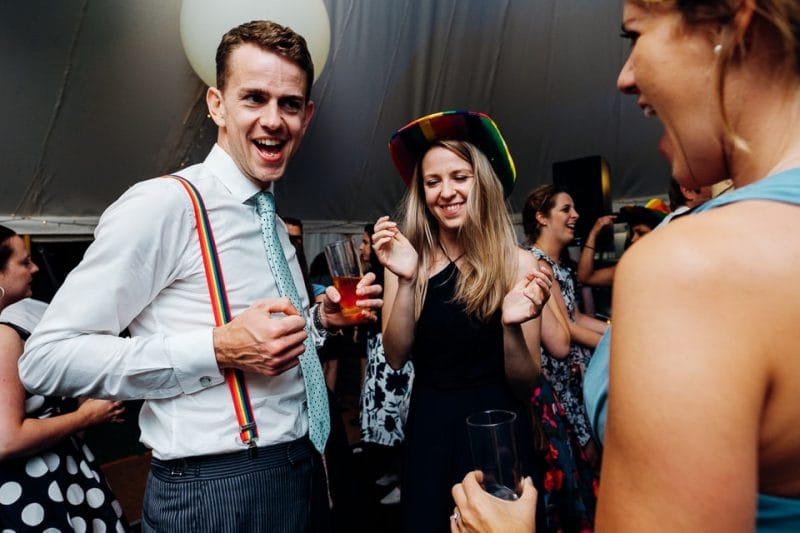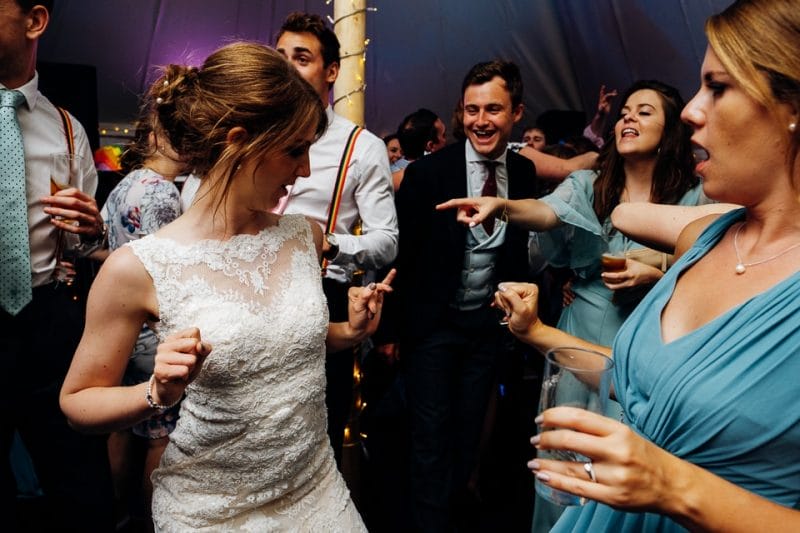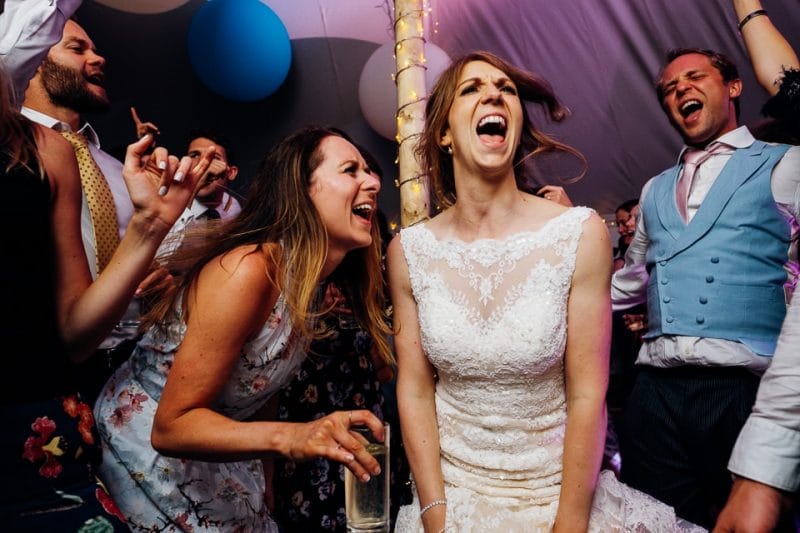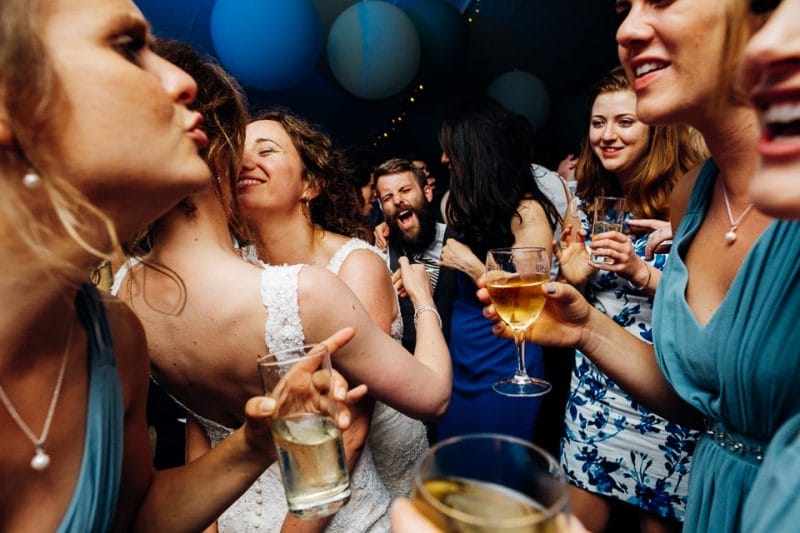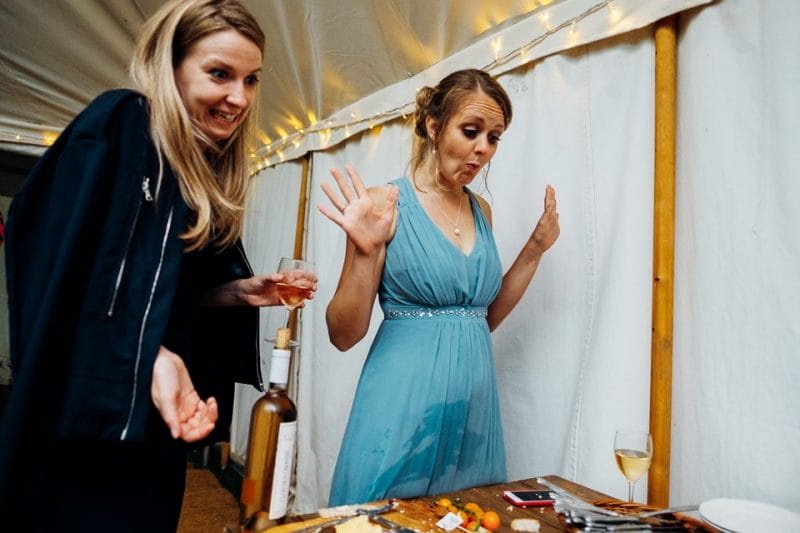 This wedding wouldn't have happened without:
Cherfold Flowers on floristry // Sponge and Cream on the sucre // Duncton Mill Fishery for the ground beneath our feet