Alex and I went to Nottingham Uni together and rowed/coxed in the same boat club, so when he told me he was getting married and asked me to shoot his wedding that would be right next to Trent Bridge I was so pleased! It turned out that Katie was currently a coxswain and they had effectively met on the River Trent. The day started at their flat, where Katie had absolutely beautiful airbrush make up done with a glamorous up-do and red lips. Her hair and make up suited her dress perfectly, which was an elegant lace number with a sweetheart neckline corset. The flowers were made by two of her bridesmaids, who rearranged and bound them with navy blue ribbon and lace. The bridesmaids wore navy blue dresses in different styles with lime green cardigans.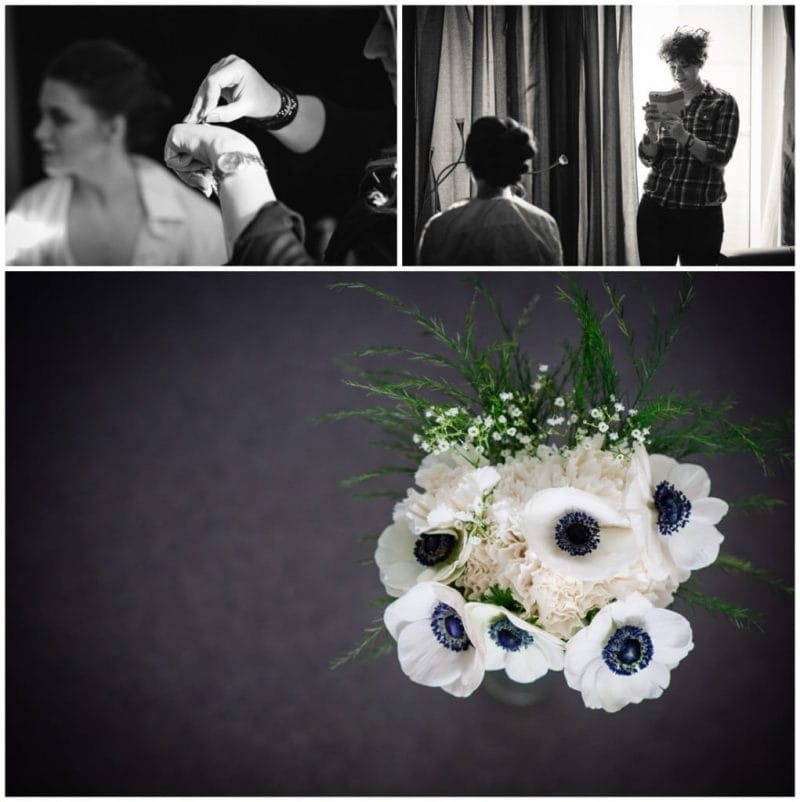 Once everyone was ready, we all headed over to the Nottingham City Council town hall, which is bang in the middle of Market Square. Even though I lived in Nottingham for 7 years and must have walked past the town hall thousands of times, I'd never been inside and was really so impressed by the beauty of their main marriage room, the ballroom. It had beautiful art deco ceiling panels and roman columns between all the windows. The backdrop for the wedding were thick blue curtains and of course, a statue of Robin Hood!
Sadly, Katie's dad couldn't make it to the wedding (he was there on skype with a tie and suit jacket with jeans on the bottom half!), so Katie's mum walked her down the aisle. They had a really nice and emotional hug at the end of the processional, I don't know if many of the guests saw that Katie was desperately trying not to cry!