1. DIY envelope liners from Lucy Says I Do
This trick to make your own pretty/themed envelope liners would be perfect for both wedding invitations and any special occasion! If you don't want to DIY them yourself, you can even 
buy them from her Etsy sho
p.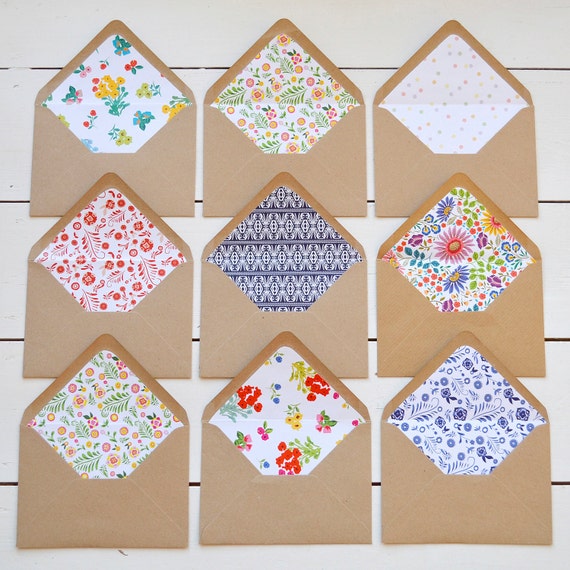 2. How to eat healthily for your wedding
There's definitely been a movement away from terms like 'wedding diets' and onto an emphasis of getting into a healthy body shape. I think it's great that there's some progression in the way we, as women, think about our ideal perception of beauty. If you're in this camp, 
here's a recipe for a super green smoothie from Ishari De Silva
. Also, Nova from Nu Bride tackles the wedding diet topic in her recent radio stint,
which you can check out here.
3. How to tell people they're not invited to your wedding
Ahhh, this old social dilemma!
OBB gives you ten blunt but kind ways to break the news to someone
and still save your friendship/working relationship! It's in 4 main categories or blame the budget, point to intimacy, blame the venue or family orrrr dance around it (haha!)