1. Special offers from an eco friendly bridal supplier!
Minna is an awesome company that is one of the few affordable eco friendly bridal wear suppliers! I stumbled across their page a while ago whilst writing my article of eco friendly wedding suppliers. You'd be seriously surprised how difficult it is to find eco friendly suppliers that were not high end couture style houses! As well as dresses for as reasonable as £300, Minna also offer discounts for buying accessories and more than one item with them! Click here or on the photo to view their deals!
2. How to DIY your own rustic doily bunting
In the world of vintage weddings, bunting is a real hit. I shot a wedding last year where the bride and her friends had hand made all the bunting which was hours and hours of hard graft! I saw this from Rustic Weddings, and I thought it was quite cool as a) I've never seen this at a wedding and b) I think it could be a lot quicker and easier than sowing your own fabric bunting and c) it would be a lot cheaper! Click the photo for the DIY tutorial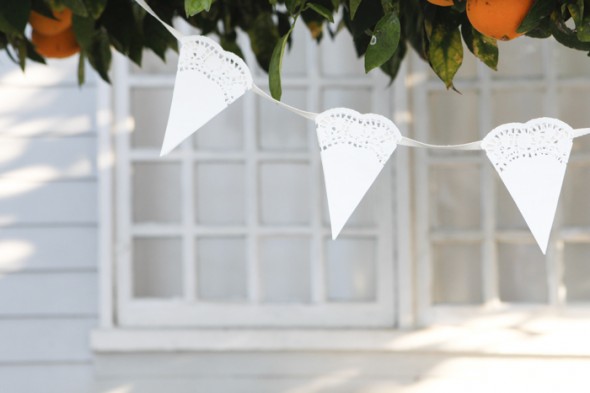 3. Metallic wedding inspiration from Boho Weddings
As one of my previous WWWW showed, metallic and gold glitter is one of the predicted trends for 2014. Kelly from Boho has kindly put together this gorgeous pinboard of metallic wedding inspiration!