1. Unique plant wedding jewellery
I saw this on Etsy and thought it was pretty cool, it kind of appealed to both the nature lover and modern city girl in me! It's a wearable planter with a real plant inside! The designer does all sorts of cool shapes and colours for the planter so it could match your colour scheme! It could make a really sweet touch for a bride on her wedding day, but also I wonder whether after the wedding it was possible to replant it into a bigger pot and let it grow into a normal sized plant? Wouldn't that be so romantic, having a plant that grew from your wedding day and continued throughout your marriage? If you'd like to buy one check it out here on Etsy.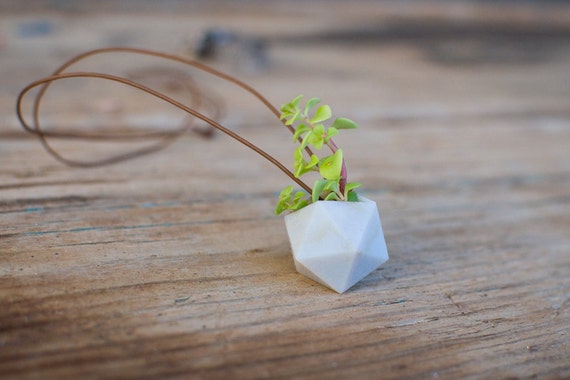 2. In case you wondered what it was like to go on Don't Tell The Bride!
Rock 'N' Roll Bride, one of my favourite wedding blogs interviewed a couple who appeared on the infamous TV show Don't Tell The Bride! The wedding itself was pretty cool (Mexican Wrestling theme), so if you watched the episode and you wanted to find out what it was like behind the scenes, check out this article!
3. Super fun alternative wedding ideas, surprisingly from Buzzfeed of all places!
This was sent into me by my friend, usually Buzzfeed is all about the pointless random stuff, but she told me this actually looked rather good! My cousin had a transformer dress at her wedding and it seemed like such a good idea! The alcoholic popsicles for a summer wedding looks cool, I've not seen that done before although I have shot a wedding with a food van! It was a brilliant more relaxed way of catering for your wedding guests and it really fits in with outdoorsy summer weddings!
I'm quite inclined to have the alcohol in water coolers to be honest, sounds like a great way to provide a fee bar whilst skimming on the costs! Check out the rest of the list here.