I'd been looking forward to Chris and Cass' wedding as soon as they booked me for their 3 day wedding Glasto style bonanza in a Girl Guide's field! They were looking to have their wedding on a budget so they DIY'd as much as possible even including having guests cook the BBQ food! I arrived on the Friday to shoot the setting up- they put up festival flags, sorted out the tents for guests to stay in, set up everything in the main marquee, prepped the ceremony cocktails and decorated ceremony space with torn up sari material. After all of that we had BBQ jacket potatoes in the moonlight!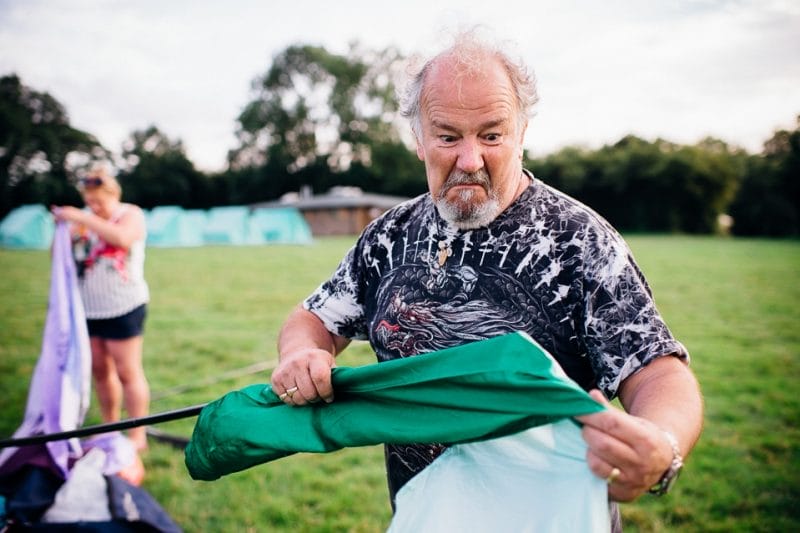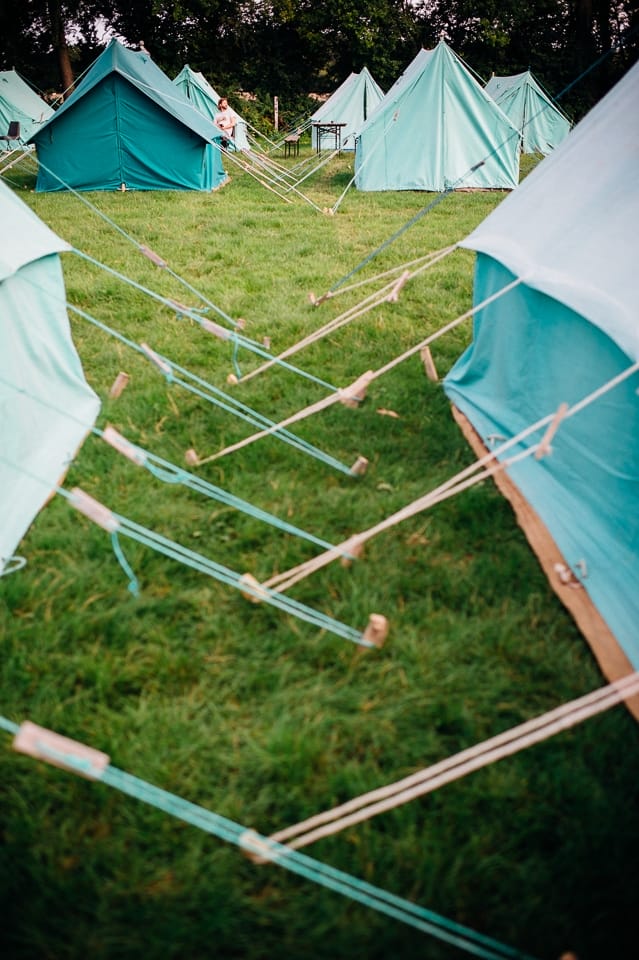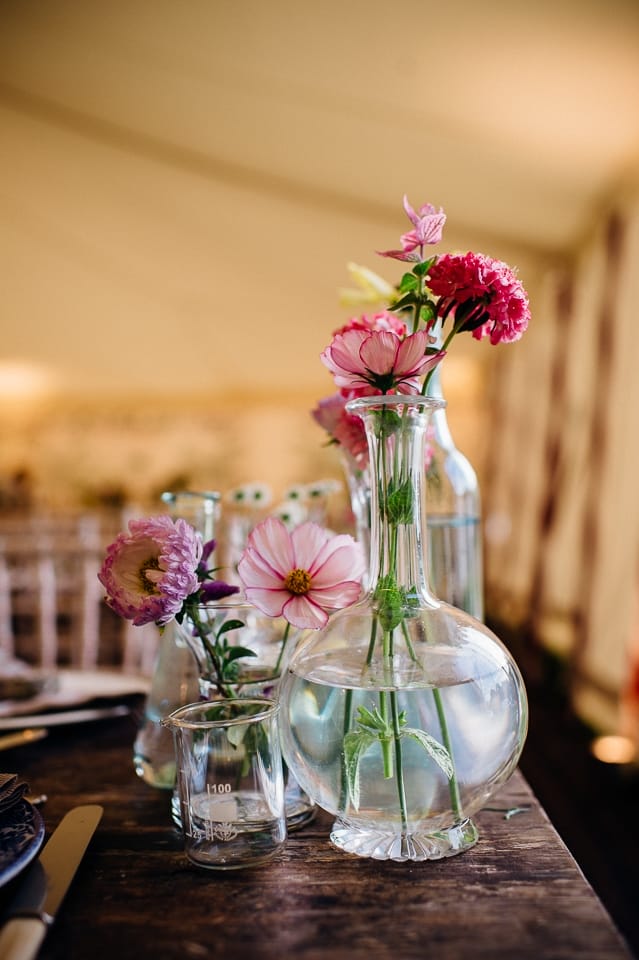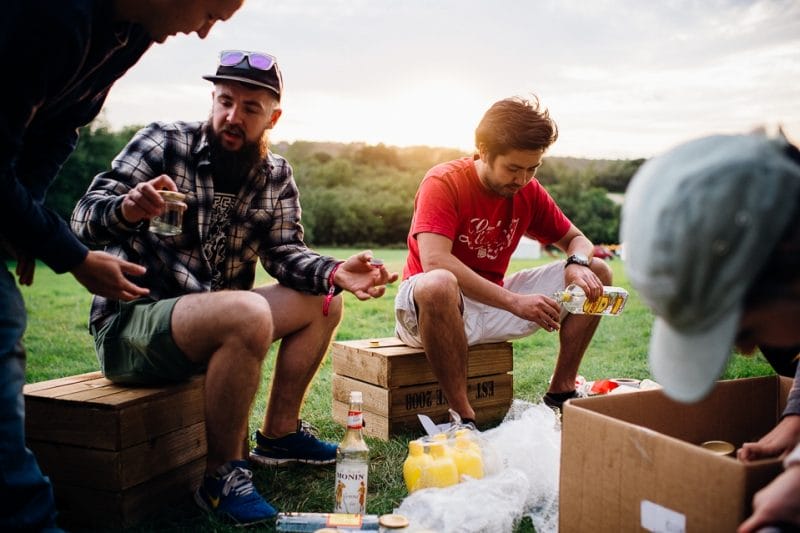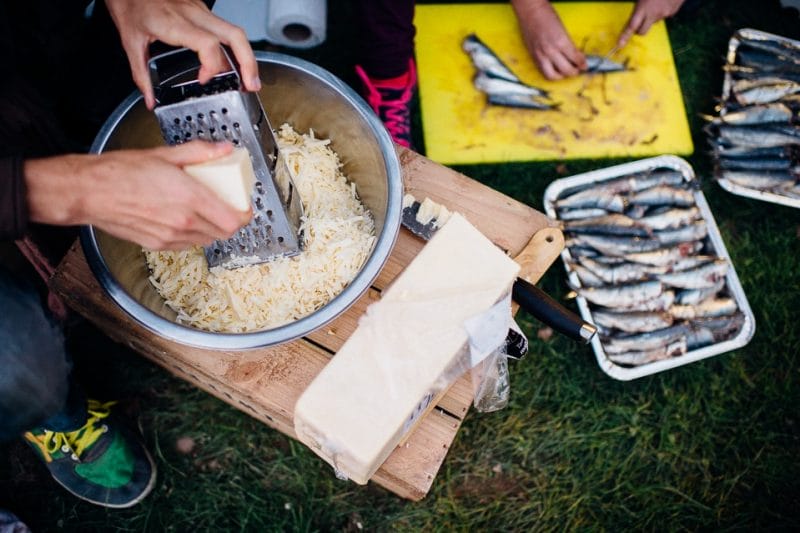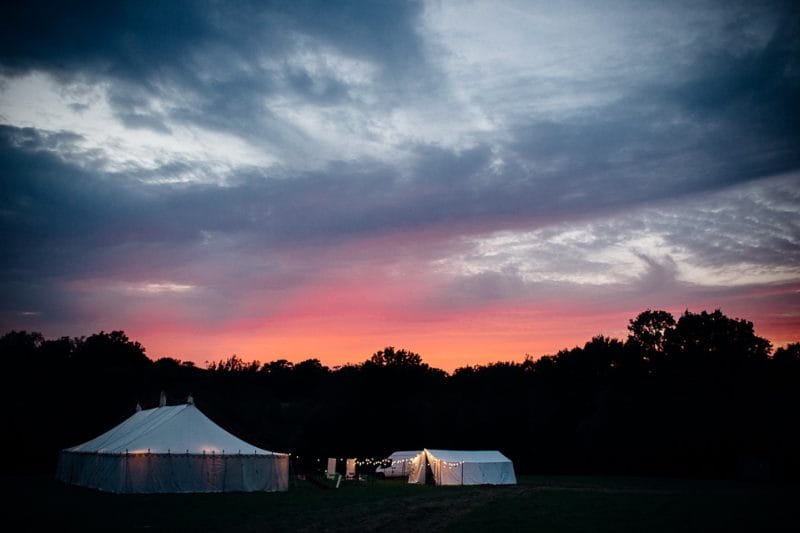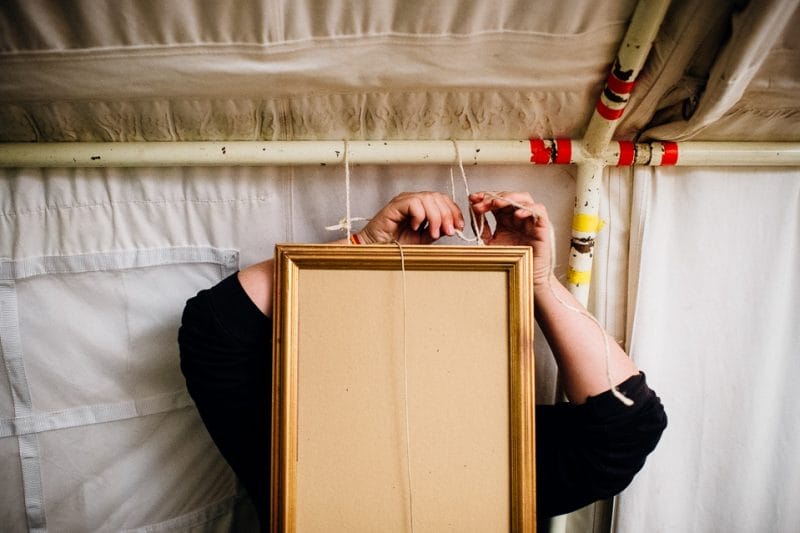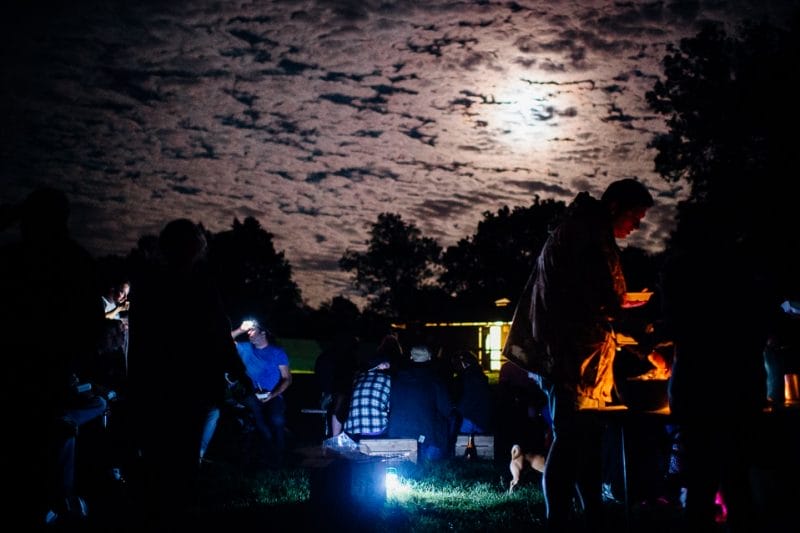 On Saturday Cass and Chris got ready in separate tents. Cass wore a gorgeous gold sequin dress and purple wedge heels which she swore she'd keep on all day because she wanted, in her own words "glamour in the woods" (spoiler alert, she managed it even in the mud!)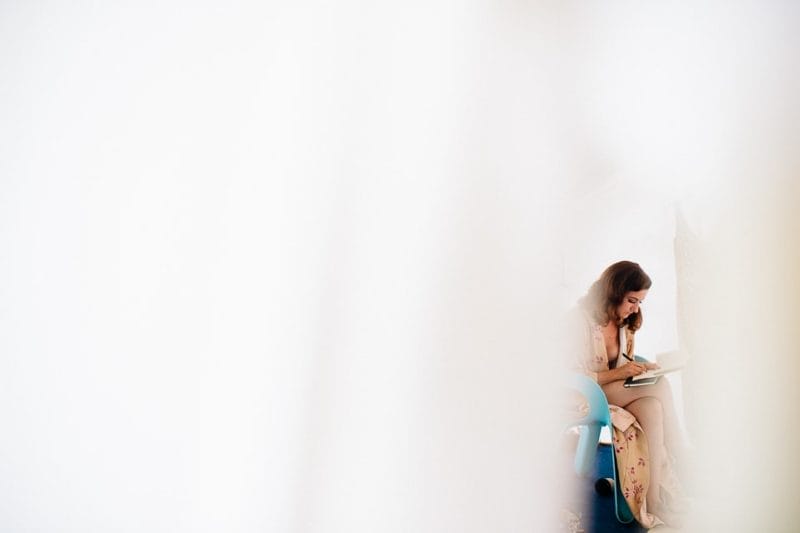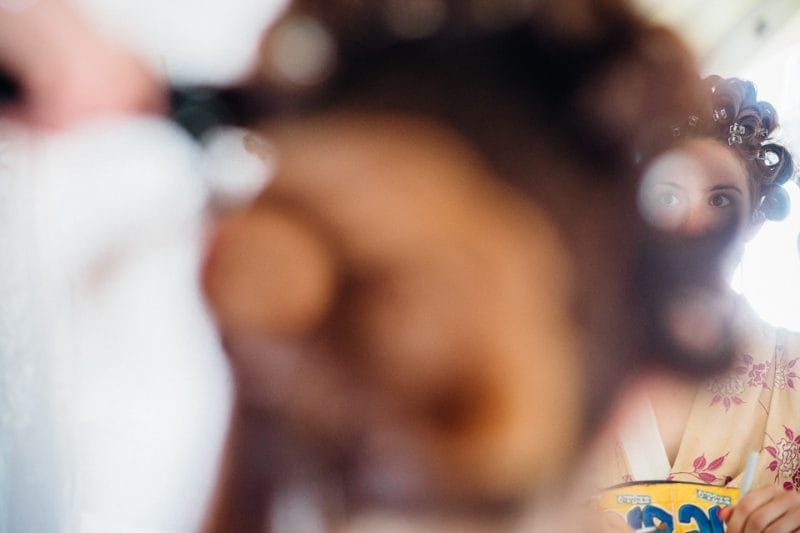 Chris and Cass wanted to have a first look in the woods before the ceremony which was such a lovely tender moment!
The ceremony space itself was gorgeous and bright, they had a humanist ceremony with a ring blessing and a group sing-a-long to a song from the Muppets!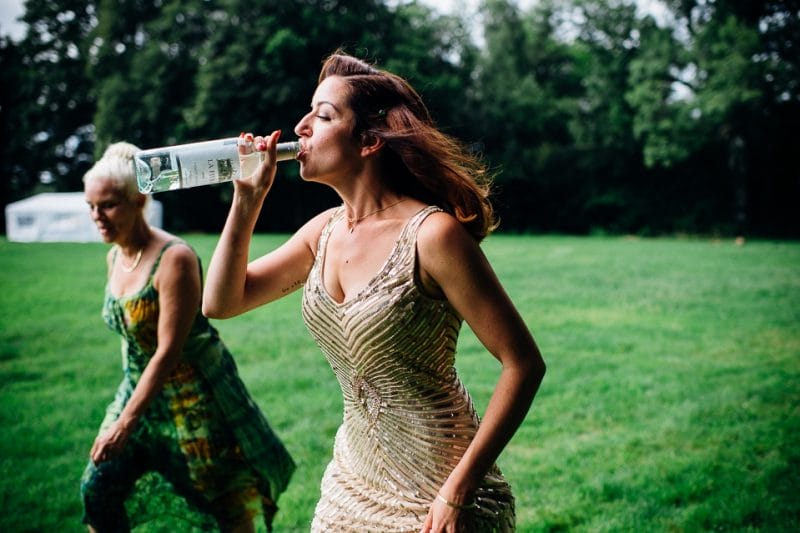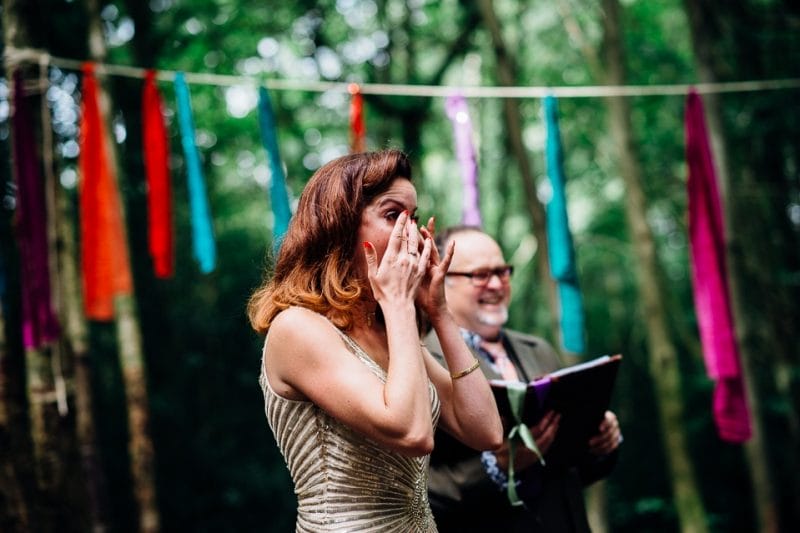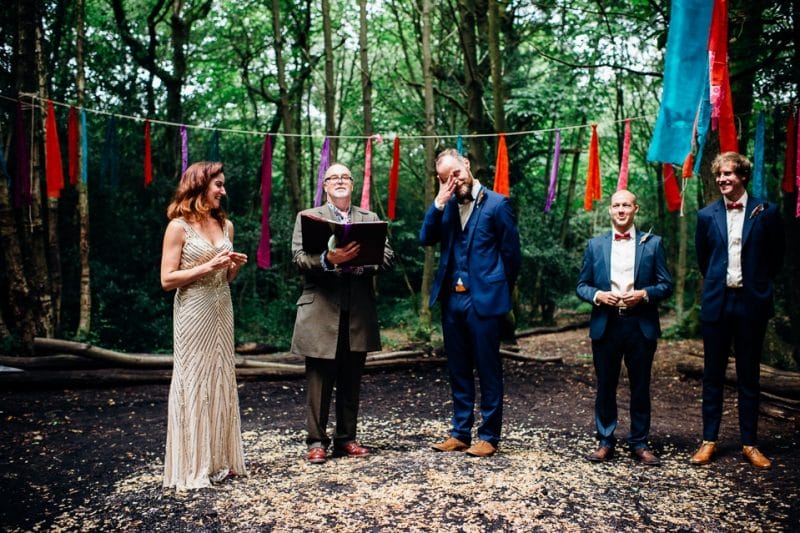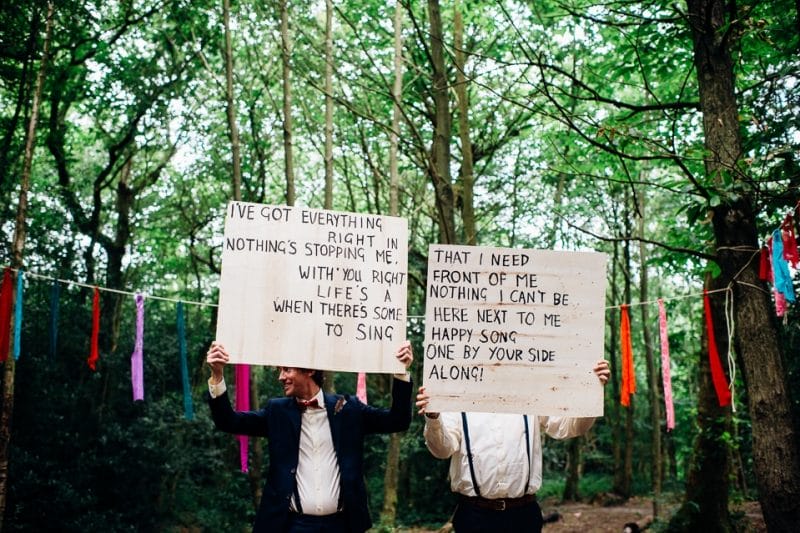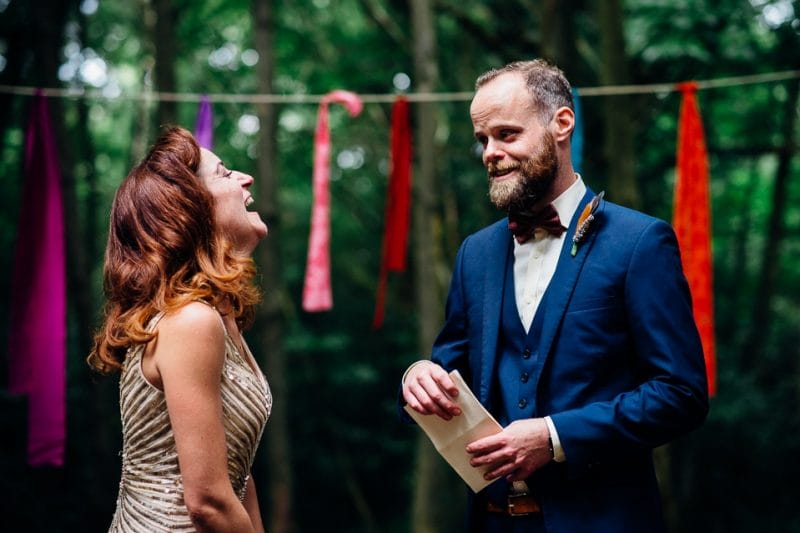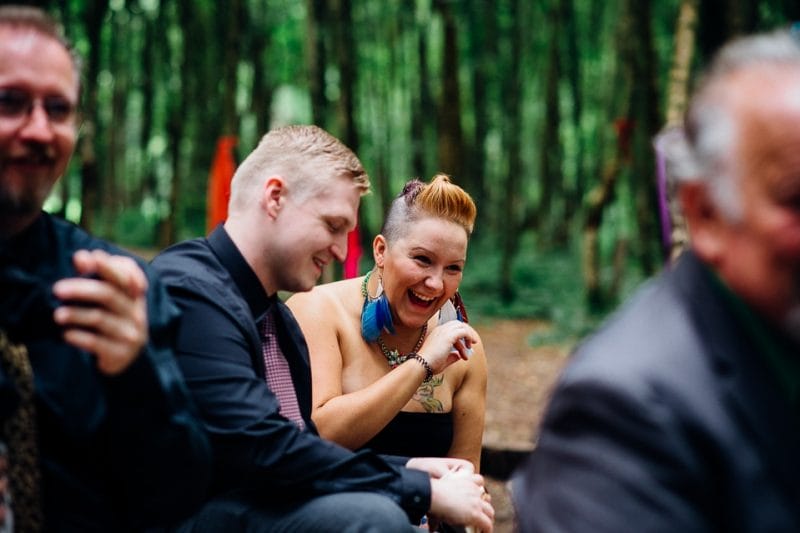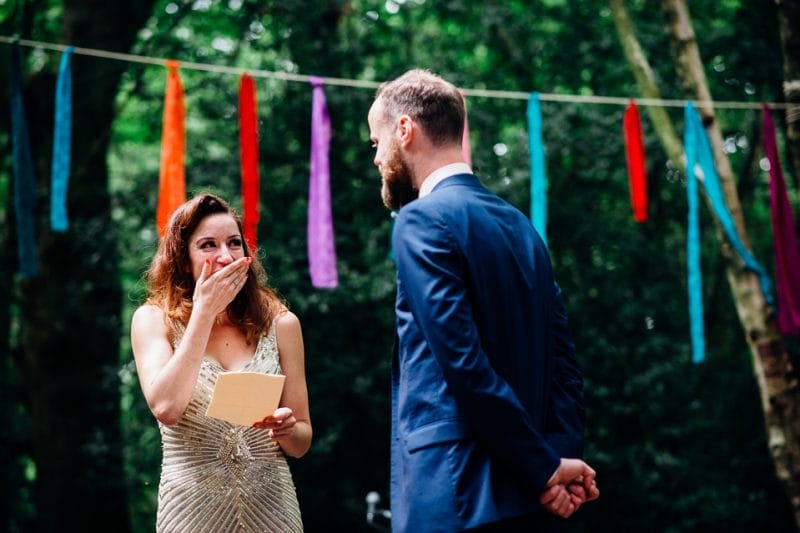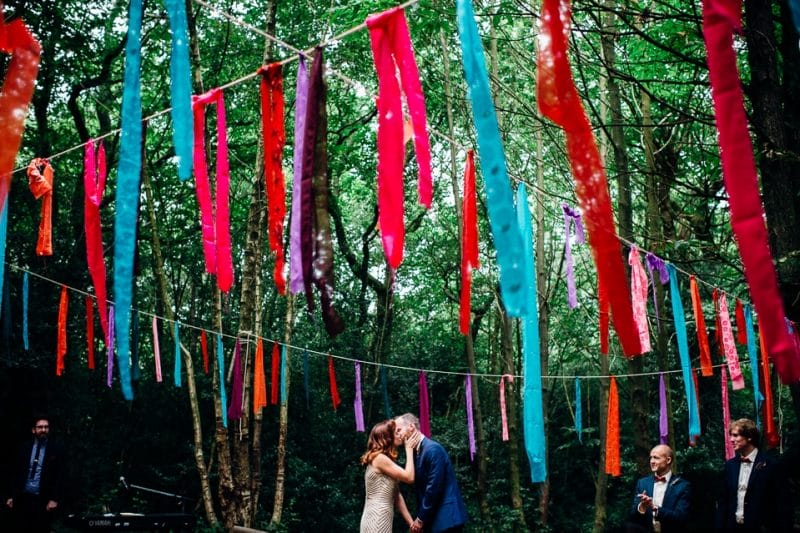 After the ceremony all the guests walked through the woods to the reception marquee. The outdoor area was decorated with festoon lights and a set of double white doors, a bar tent, chairs and tables! And tons and tons of doggies!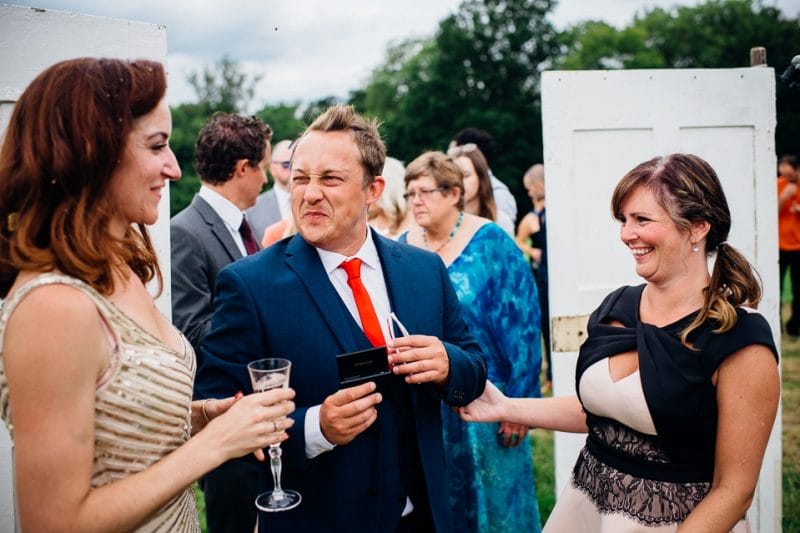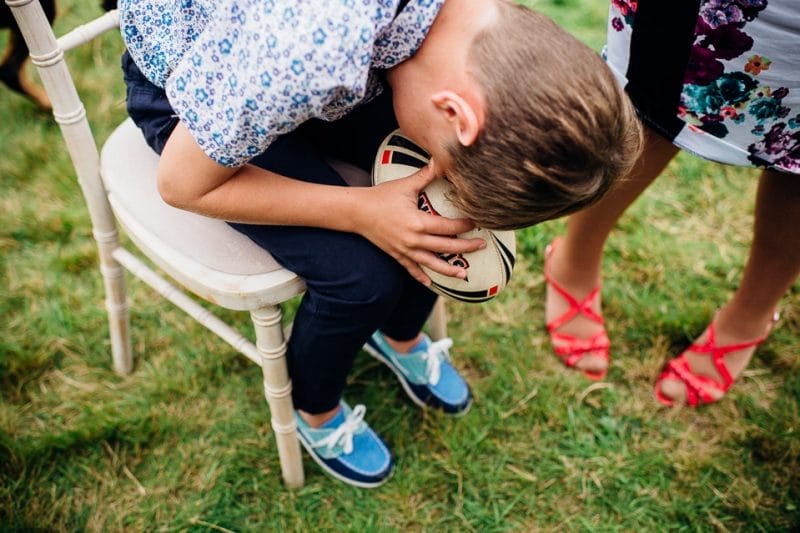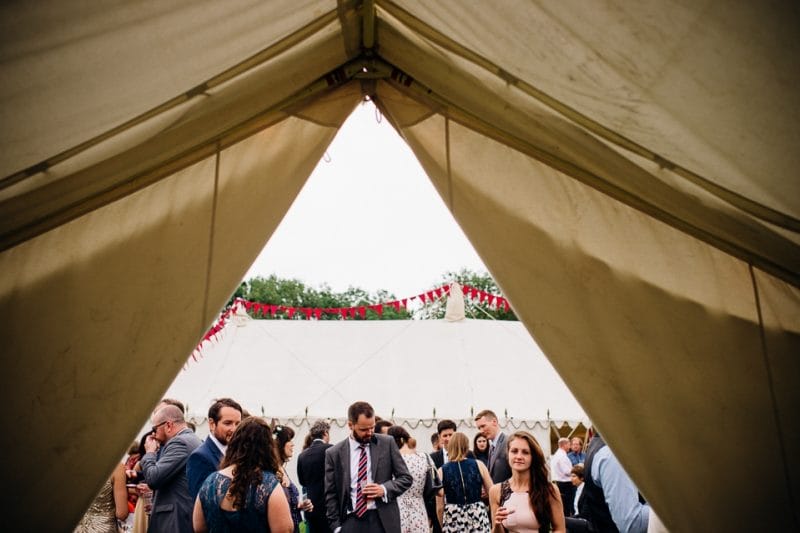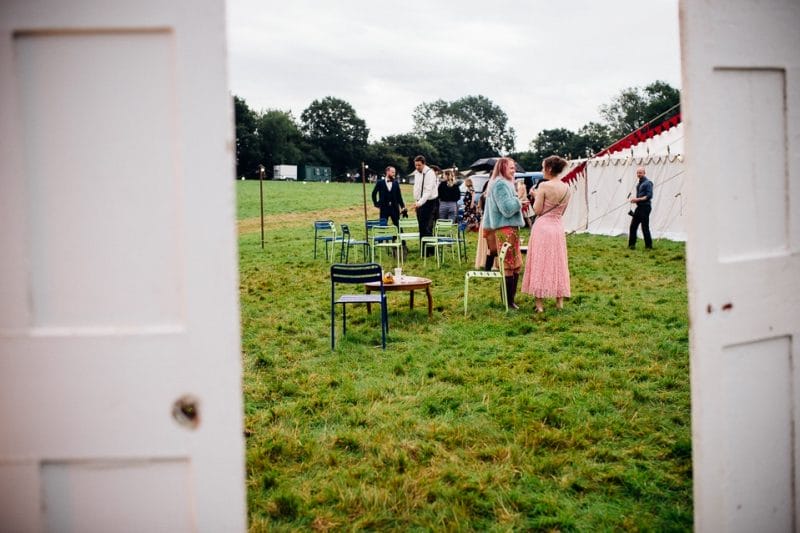 The food that was prepped by family and friends was cooked by them, they had lots of meat and fish BBQ skewers. The amazing unique rice krispies wedding cake was made by the lovely Sally!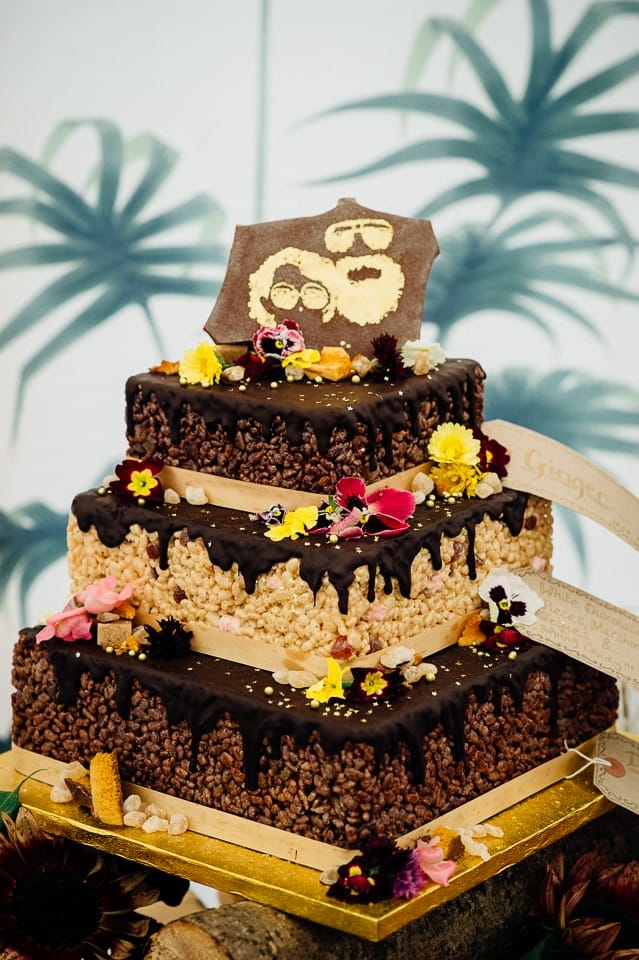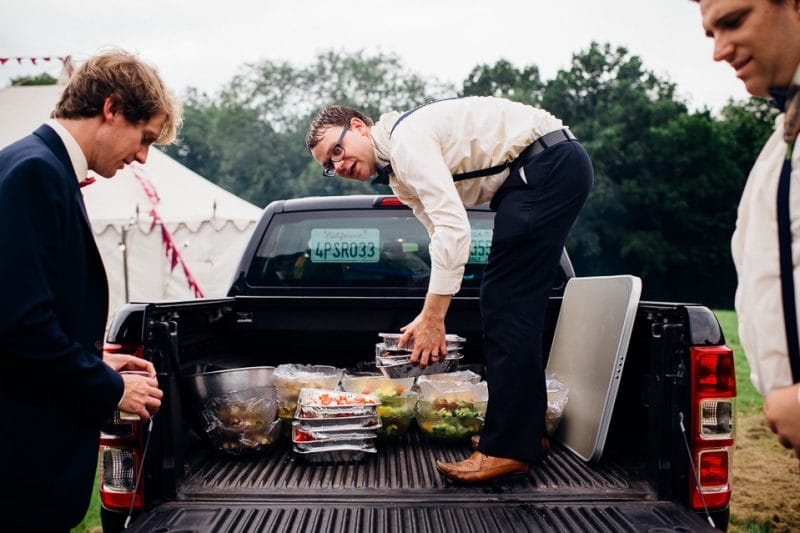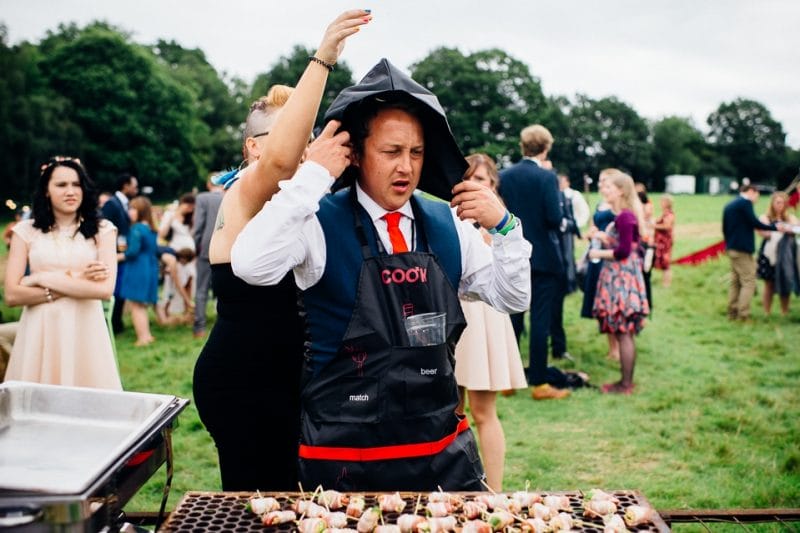 The speeches were hilarious and emotional, lots and lots of tears!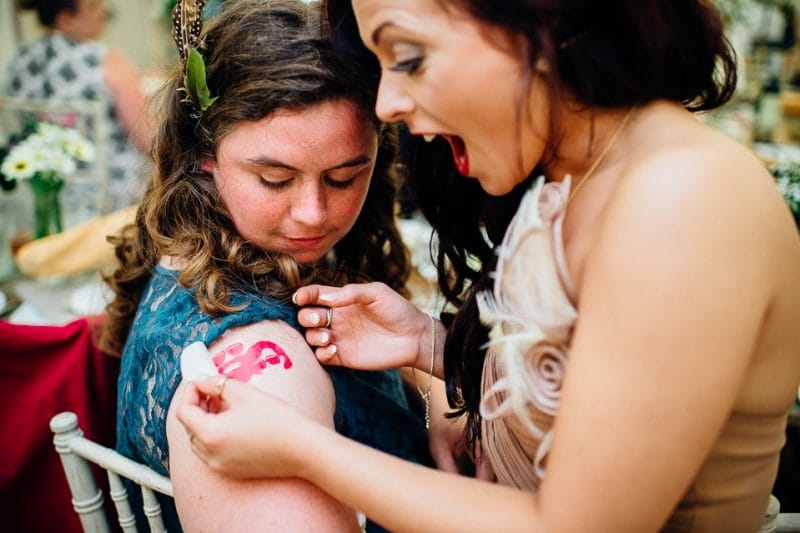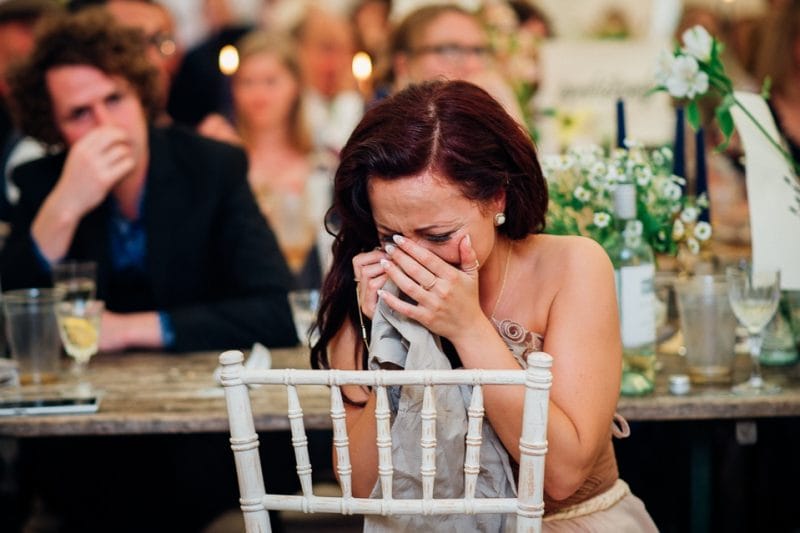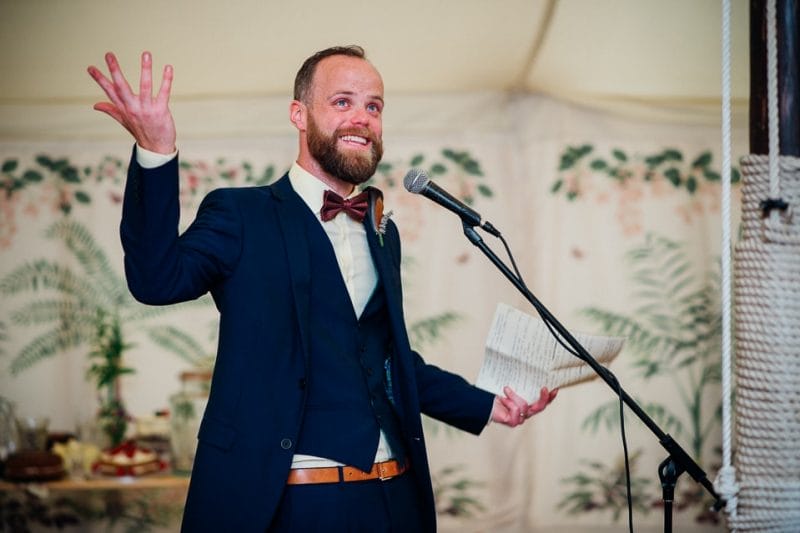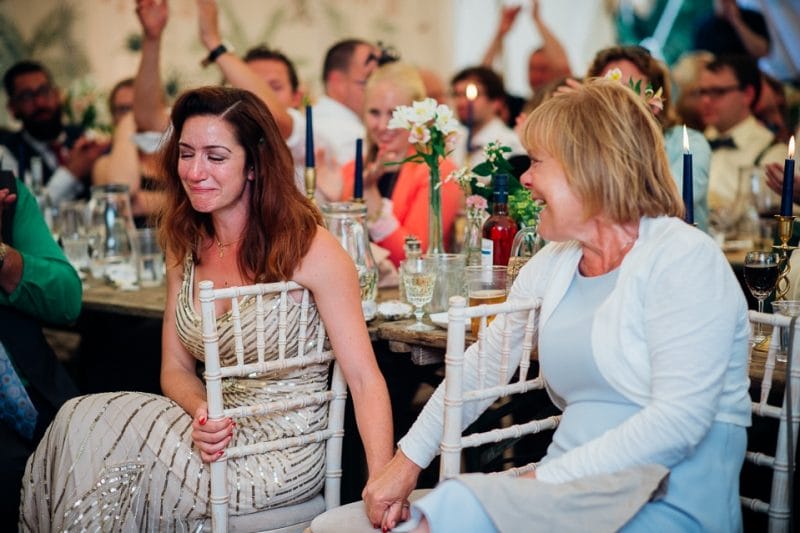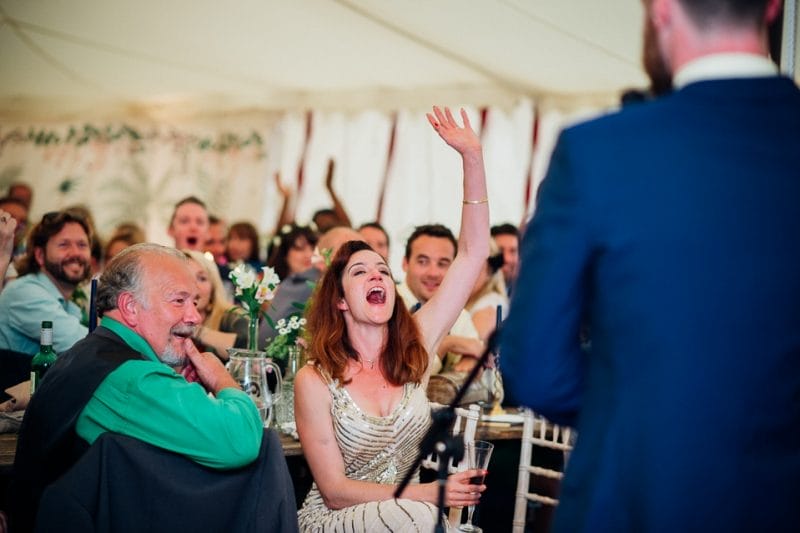 After the dinner they had a band formed of their own friends, AC/VP and their friends DJ'd, rapped and silent disco'd the night away!!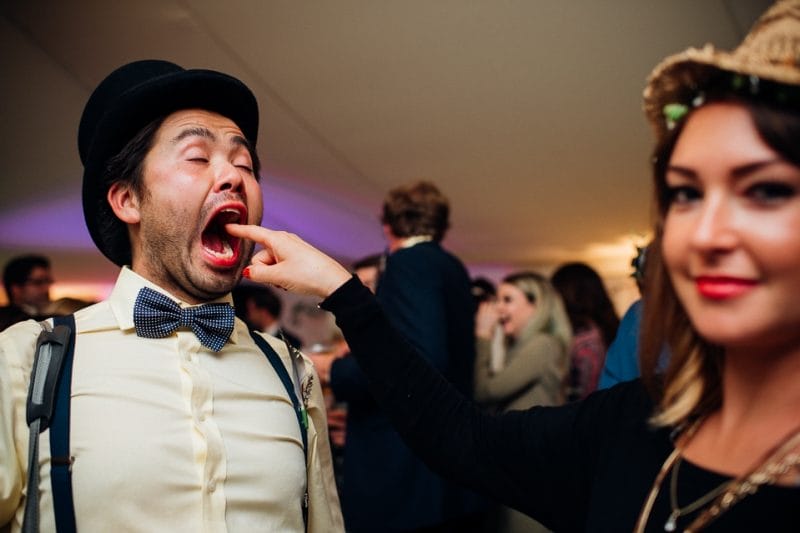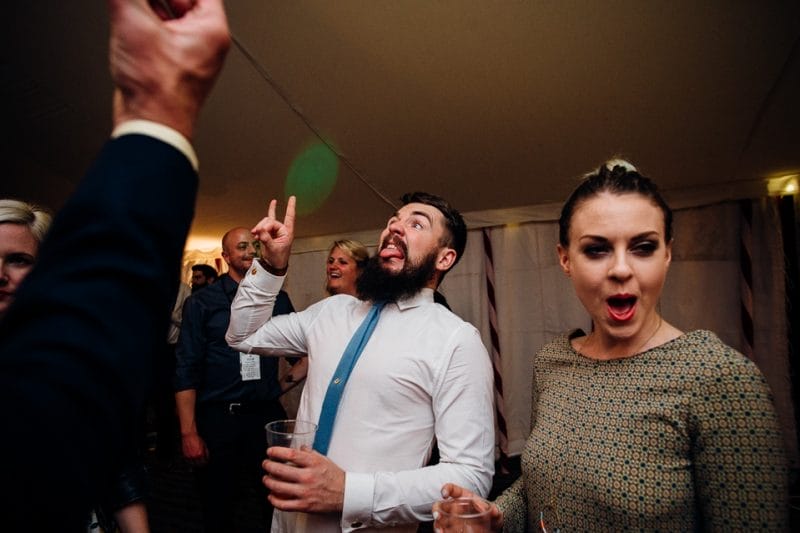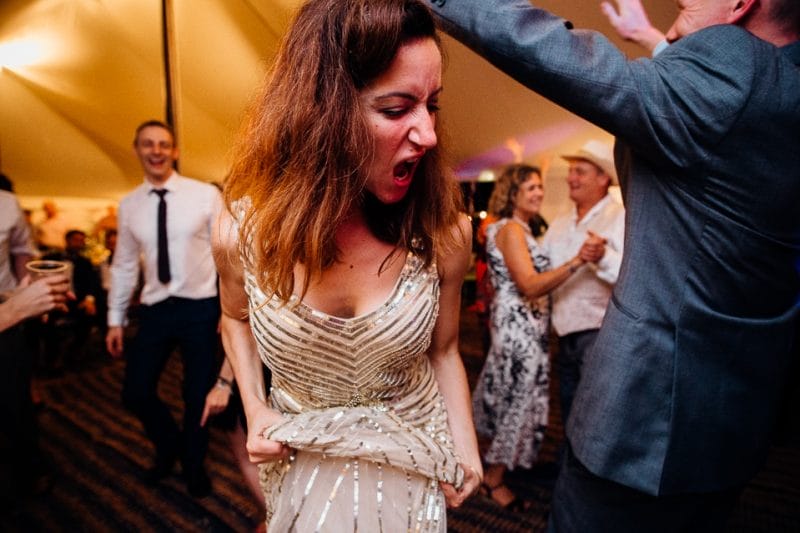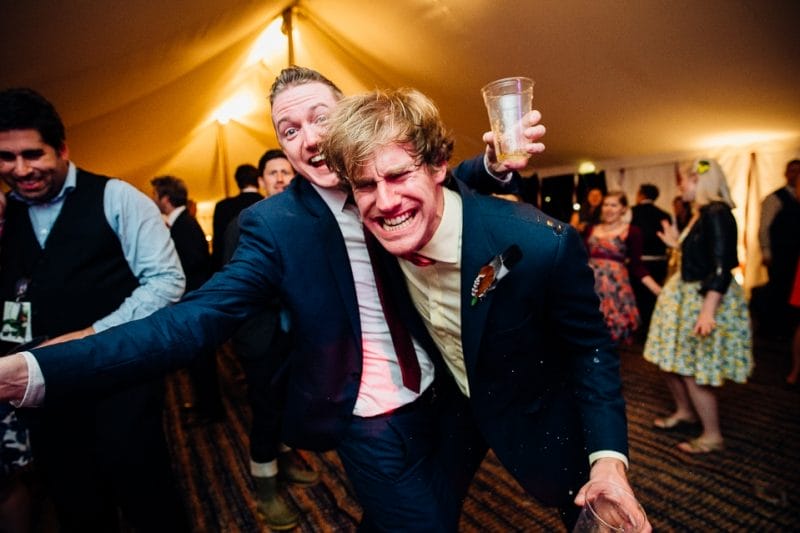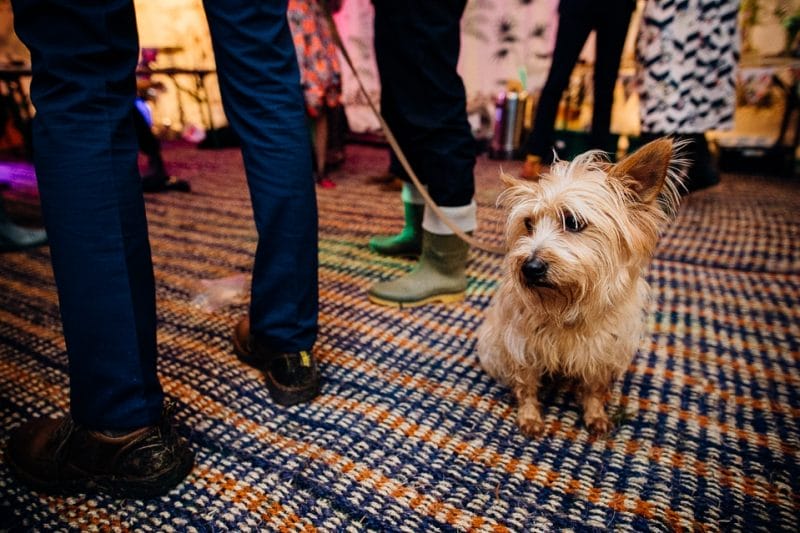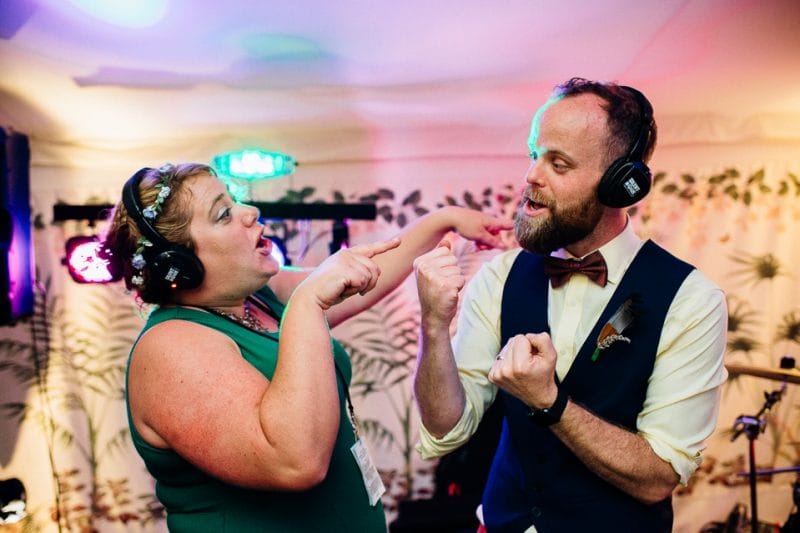 The next morning everyone stumbled out of the tents for a really delicious breakfast cooked by Forgotten Cuts and a few rounds of cricket, sock wrestling and tug-o-war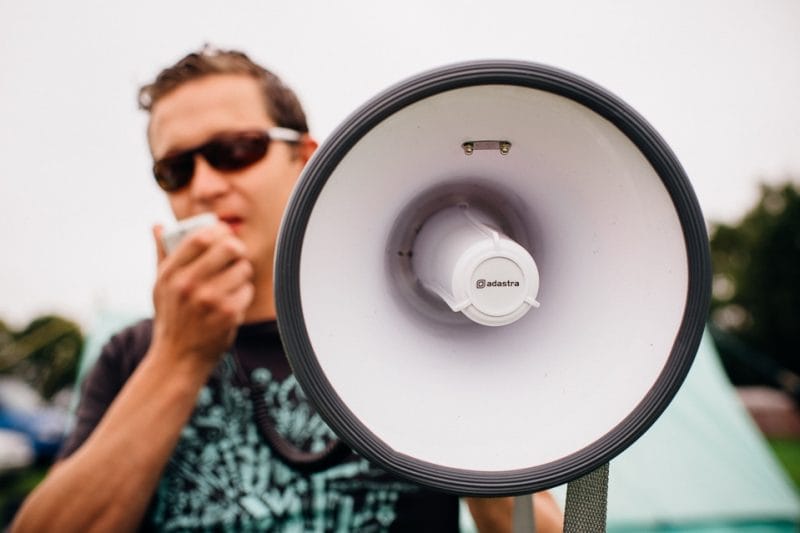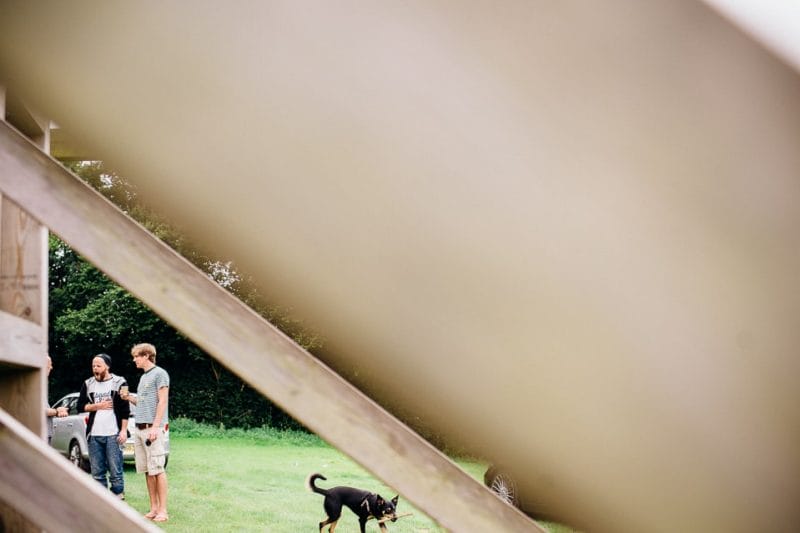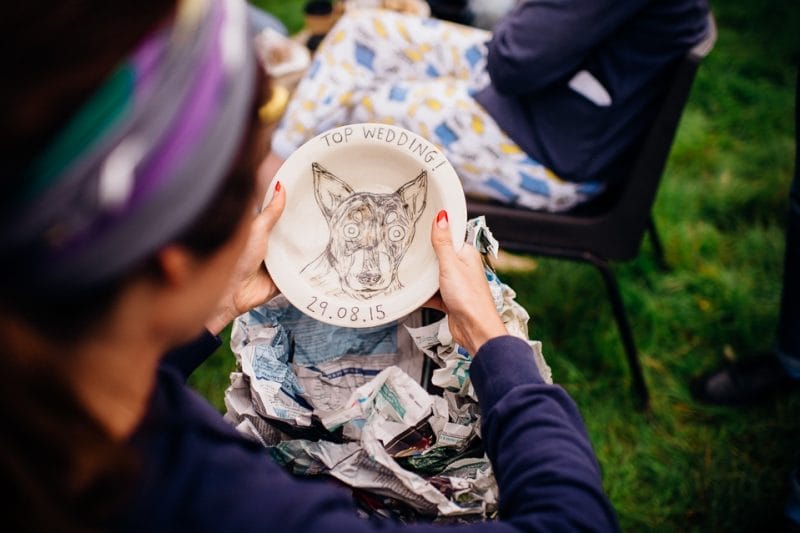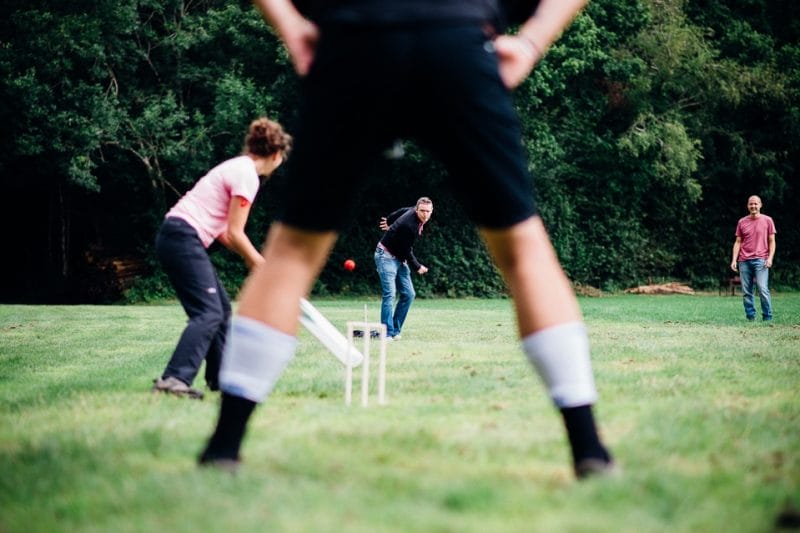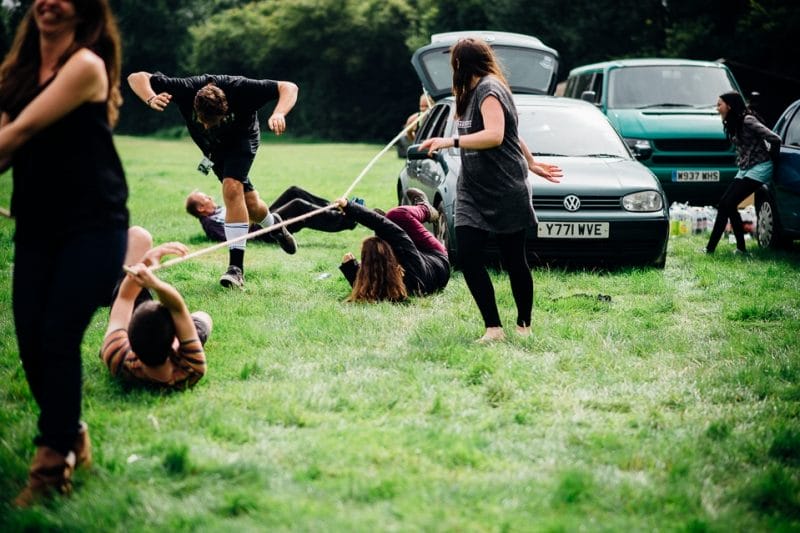 Thank you so much to Cass and Chris for having me at their wedding and to all their guests for making me feel welcome!!