Yes it has two slots.
I'm generally pretty awful at keeping secrets and I only had to keep schtum about this for three weeks… my PB is 25 days so it was a close shave for Fujifilm. They very kindly let me bop about with a prototype of the Fujifilm X-T3 and I've had the chance to put together my thoughts and first impressions. Now, it's mega important for me to reiterate that I was handling an unfinished prototype, so read everything with a mental disclaimer about how the final X-T3 will almost certainly differ yada yada, but I'll do my best to make sure I add updates about any differences that I learn of. I know you're already bored of my waffle so let's just dive straight in with what you're itching to find out- how does the X-T3 fare for wedding photographers?
Originally I had detailed a lot of the specs and differences first, but since that's available on official sites now, I'm archiving that content to the bottom.
Fujifilm X-T3 autofocus
I don't personally get which specific bits of the new tech are responsible for this, but it is DEFINITELY FASTER TO FOCUS AND MORE ACCURATE. The 56 1.2 will feel like a different lens altogether fo sho. Tres excitemente. To recreate a wedding processional/recessional I got a friend to shoot me (with the 56 wide open at 1.2, AF-C burst) both speed walking and running towards him like a tit, it's got a pretty good hit rate as evidenced by this photo series. To see each of the photos in full size visit the XT-3 sample photo gallery. As you can see it only misses one about 2/3rds of the way in, and then one or two as it gets closer for the walking one, and then for the running it doesn't miss any- I think my friend did change the AF-C customisation between the two so it clearly makes a difference!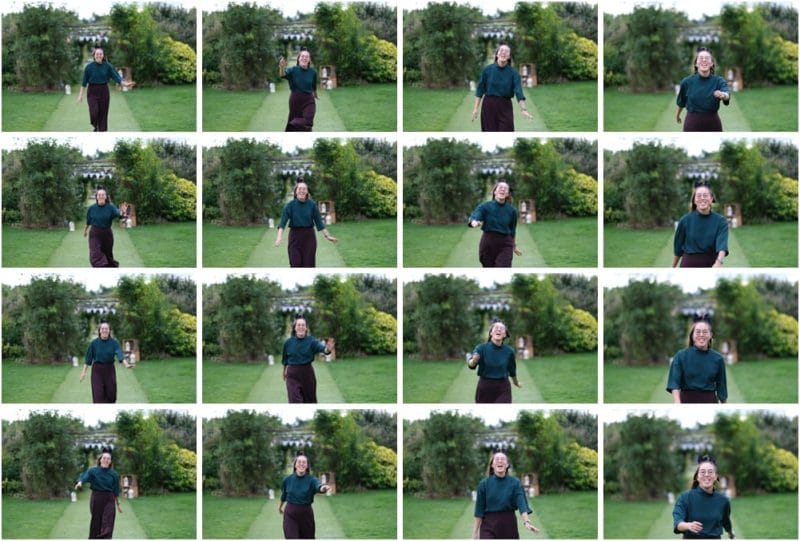 Me pretending to walk naturally- burst mode took 30 shots in total
Serious running face
Eye/face detection AF
Also, the eye detect is substantially better. Even though it's not a stacked sensor, something has definitely enabled the X-T3 to do more, I'd consider the eye and face options very usable now. My friend kindly let me play around with the camera at his wedding during the weekdays, I stood off to the side at this wildly terrible angle for the processional partly to stay out of his way and partly to see how quickly the X-T3 picked up the faces. The bride and her father stepped out of the hedge tunnel I just pressed the shutter in CH burst mode and as you can see it missed the first (focusing on the leaves behind) but got right in there within milliseconds. Noice. I'll put the full size jpgs into the X-T3 gallery
Here's a burst of photos I shot of myself in my bathroom mirror at 1am, using AF-C and eye detection. I'm rolling my head in a crazed manner to see if it'll follow my eye. The surprise on my face confirms it works, although admittedly this isn't the most taxing situation movement wise.
CANDYMAN CANDYMAN CANDYMAN
The new Fujifilm X-T3 sensor
My main concern about the sensor was whether the film simulations and colours would be any different. I love the current Fujifilm colours and I don't fancy losing that. I took some side by sides and I think the film sims are the same, but what you might notice is the EVF superior quality makes the files appear brighter when you're checking them out on the back of the camera
The image detail is definitely better- on the back of the camera I can zoom in a lot closer (this will improve chimping abilities, I often check the group shots in between jusssttt to be sure) to check it out and it is visibly sharper. Check out the screengrab of this 1:1 preview on Lightroom. Heeeeeewooooooooowww!
Low light high iso image quality
I've also added to this gallery a series of high iso files, taken of some classic still life objects chosen for their varying texture and colour. Some are in shite darkness, some are with window light so you can see it in both conditions, the exposures are based on what the camera judged to be accurate.

Left- XT-2 Right XT-3
Will the X-T3 capture moments better?
There are two new functions which have the potential to really help wedding photographers catch those fast and fleeting moments. Firstly, there's the sports finder mode. I was pretty intrigued by this- it looks at first like a similar perk of the X-pro2 OVF, where basically you can see the outer edges of the frame to time fast moving action coming into the shot, great for sports and also for street photography. It's worth noting it means your image file is cropped, and the prototype would only produce medium dimension jpg files rather than large. I think it'd be good for when I shoot my running club races, but I would use it a lot more at weddings if I could be sure that it didn't limit the image output and quality- I'm not sure on it for now, I'll wait to see how it function in the final XT-3- but I do think it's a useful feature for many.
Secondly, I think the pre-shot feature could be amazing, it's basically saying it'll cut out the delay lag between the half way-fully depressed shutter button. I didn't get a chance to try this out as I didn't understand what it was during the limited period I have the X-T3 for, but I am definitely going to give it a chance.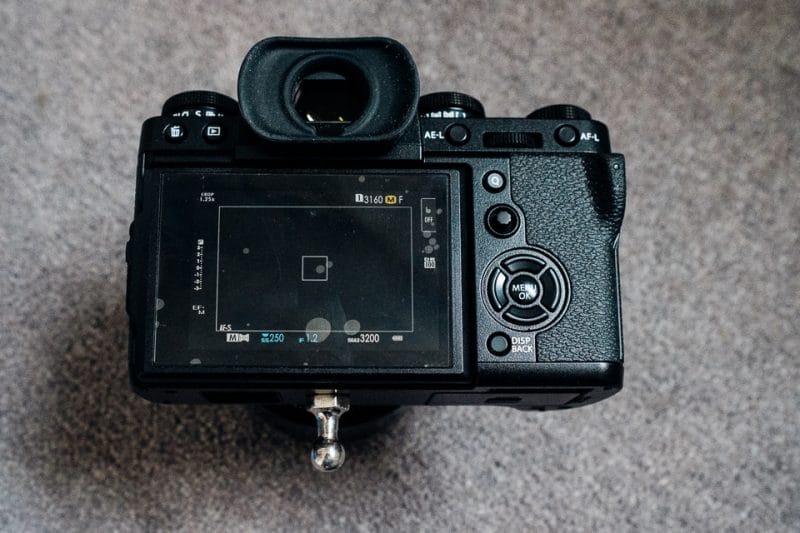 The new front shutter
In the menu there's the usual mechanical and electronic shutter but they've added a front curtain shutter- something I've never heard of before. A quick google told me that basically it's used to reduce shutter shock with longer lenses, so I suspect this is built in to tie in with Fujifilm's new 200mm f2. They also say that it produces a shorter blackout time. Hard to gauge how well it works reducing shutter shock but it does sound quieter than the full mechanical shutter.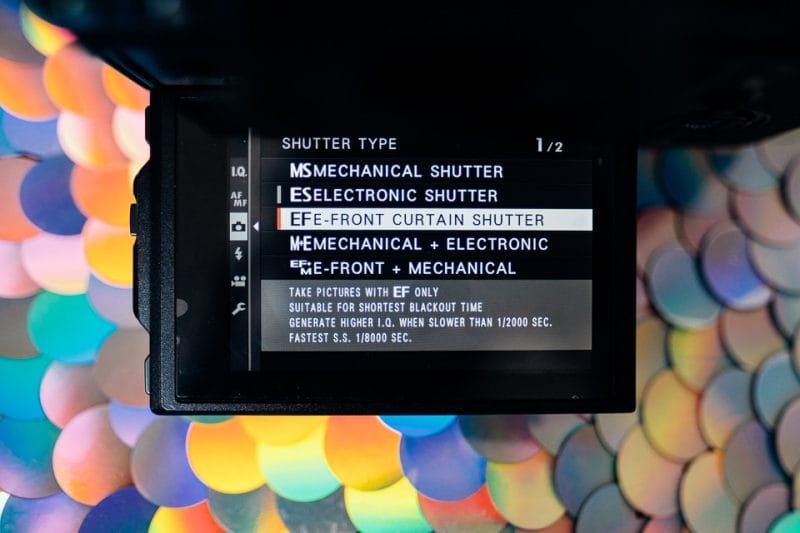 Will I be trading in my X-T2 for the X-T3?
Yes, I am sure I will be making the switch as soon as Adobe release a Lightroom update for the new sensor files (which I have just been told will be ready for Sept 20th, a.k.a moolah day). For me the faster AF is super crucial and I like the extra detail and higher IQ of the new sensor. I will be constantly benefitting from the X-T3. I've also been waiting a long time for a usable electronic shutter without movement distortion since my friend Kari got a they-who-shall-not-be-named camera. I shoot both weddings and theatre productions so total silence and movement is key! I don't know the price yet but I'll update this review alongside any differences between the prototype and the actual XT-3.
*Update* There's a few other features I didn't get to try out but are worth looking at some of the other hands on reviews for, such as colour chrome, there's yellow focus peaking too apparently.
Oh also, the X-T3 will be available to buy from the 20th September!
There's over 60 touch and try days in stores across the U.K. and Ireland happening over the coming weeks- honestly if there's anything I want to put across in this review it's this: Go try it in person, you can read on paper that something is faster but I know it's hard to believe it's worth it unless you feel the difference yourself. I know doing two shoots with this camera was enough to convince me, but each photographers has their own priorities in what they want out of a camera. I definitely think this will be a noticeably improved tool for wedding photographers, but I encourage everyone to give it a whirl themselves.
–
–
–
–
–
–
–
Archived specs content 
What rumoured features does the X-T3 have and not have?
I can confirm that the X-T3 does NOT have a stacked sensor. However, lots of the other rumours I had seen floating about at the time of writing this were largely true (and the really super recent Fujirumours article also looked accurate to me):
It does have a new 26MP sensor called the X-Trans IV, and a new processor
It's true there is NO IBIS
—-(image stabilisation inside the camera body so you have less shake)
It's true there is a touch screen
Yes it can burst at 20fps, and goes up to 30fps
SO WHAT ARE THE NEW FEATURES WOMAN!!??
Lower iso, we now go down to 160 (oooh) and you can extend this to iso 80
Full sensor phase detection AF, non stop, 150% frequency AF/AE calculated simultaneously, 2.6x bigger than the X-T2
—-(Basically faster better AF- 1.5x faster to be exact, I think it means it can AF right to the corners and you're not restricted to the centre points? Older DSLRs would sometimes have superior focus points in the middle and basically it was either unusable or just less effective on the edges)
A new electronic front shutter.
—-(I believe similar to the one in the GFX- it reduces camera shake for you caused by the shutter. It's quieter than the mechanical shutter too and also has less black out time. I can't think of a reason to not milk that.)
The low-light autofocus limit has also been extended to -3EV
4 processing units giving the X-T3 THREE TIMES faster image processing speed.
0.75 x 3.69 dots 100fps EVF.
—-(So I think it's bigger than the X-T2 which sits at 0.5 inch approx. 2.36 millions dots)
EVF has display time lag of just 0.005 seconds and refresh rate of approx. 100 fps
Eye/face tracking AF has improved, it's now very usable like the they-who-shall-not-be-named mirrorless.
Longer battery life
—-(I didn't really get a chance to check this)
New custom battery grip where you can change batteries without needing to turn the camera off.
The rolling shutter distortion that made electronic shutter previously unusable for moving subjects has been halved.
Sports finder mode and pre-shot (I'll detail the sports finder mode below, I still haven't worked out the difference between the pre-shot and no pre-shot)
*UPDATE*- press release has informed me what the pre-shot thingy is: Basically in electronic shutter it starts recording the photo from the shutter button being half pressed, so in reality a faster reaction time.
More AF points- 425 now!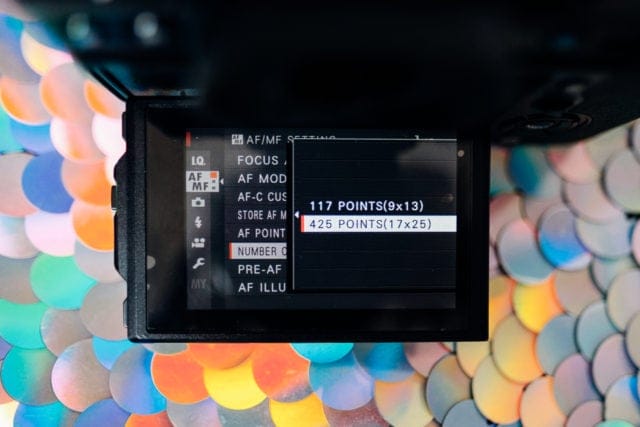 I don't ever shoot video but I feel sure that there looks like there's loads of new video options here (maybe my XT-2 just wasn't set up to show it? Correct me if I'm wrong and this is old stuff!)- looks like you can do in camera film simulations and editing tweaks, I bet that'd be really useful for people doing highlights and mini clips/blogging!
—–*UPDATE* I've been shown the official press release and I'm now going to copy and paste the video bit because it sounds jazzy but I don't know what this means for video peeps: "World's first (*2) APS-C mirrorless camera capable of 4K/60P 10 bit recording". In addition to the above mentioned functions, the X-T3 will, after applying a firmware update to be released by the end of 2018, support video recording in the Hybrid Log Gamma (HLG), one of the formats defined in the ITU-R BT.2100 international standards. In response to user feedback, the firmware update is also due to give the X-T3 an ability to simultaneously output Film Simulation and F-Log footage.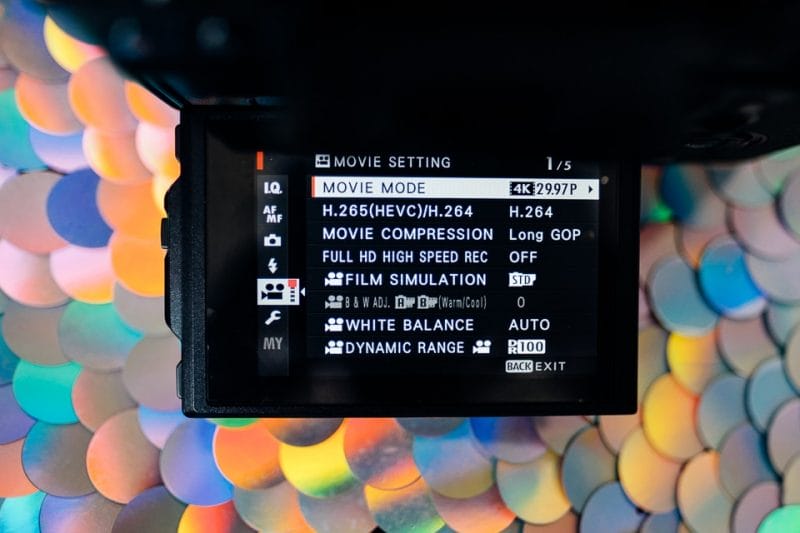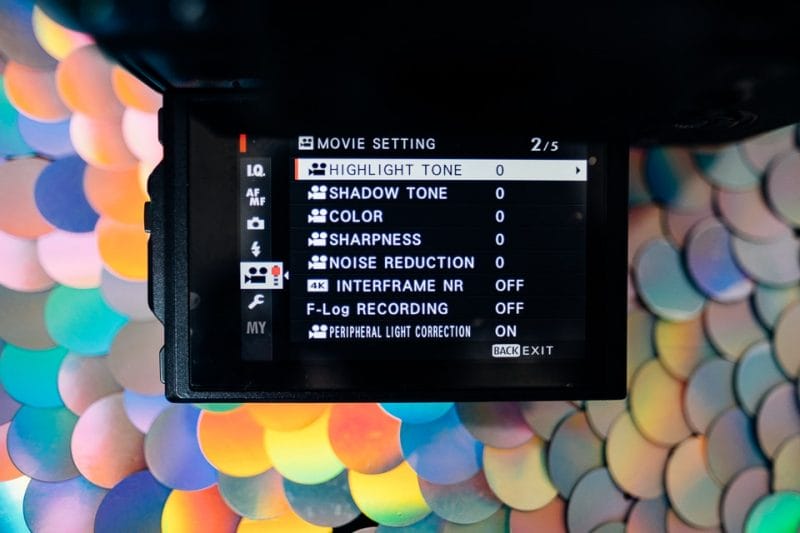 In summary, I would say the things Fujifilm have worked on that would interest wedding photographers are image quality, AF speed and technicality.
Changes to the Fujifilm XT-3 hardware
The new physical changes to the body, which are subtle and easily missable in your inevitable excitement, can be summarised as follows:
The dials at the top are angled in a bit, allowing a more natural grip for bigger fingers.
The exposure compensation dial has been shifted inland a bit, I think people had said they would accidentally knock it on the X-T2, where it was placed too close to the edge
The errr, horizontal switch thingys under the dials (too many knobs to name) have been narrowed
The diopter is now a lockable pull out- a bit like changing the time on an old school watch
Touchscreen. I won't really go into this as it's the same as other Fujifilm touch screen bodies, if you own the likes of an X-E3 you've seen it. Plus I personally don't find it all that useful at weddings, I have a flat face that I tend to press against the camera as I'm also blind to 15cm and wear glasses to shoot (basically perfect conditions for photography) so touch screen is incompatible with my biological form.
The dial is now indented (As you can tell I'm definitely not a product photographer…)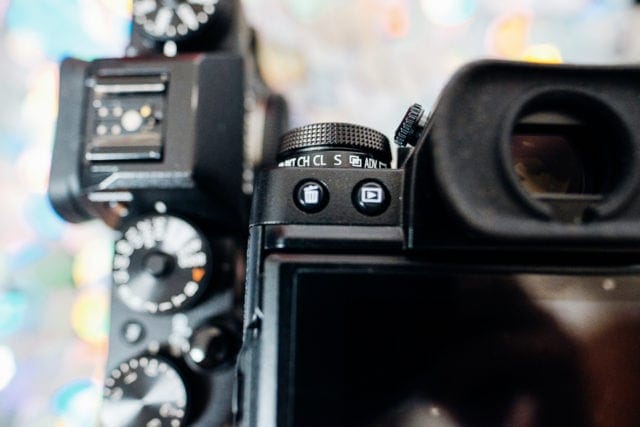 The diopter pulls out and locks
It seems like Fujifilm have listened to criticisms of the past XT bodies, yeay!