Becki and Rich live in New Zealand and are a down to earth, outdoorsy, kayaking couple who decided that nothing would suit them better than a humanist wedding ceremony at the stunning Grubbins Point by a massive lake. I've shot a few outdoor humanist wedding ceremonies recently, such as Emma and Steve's humanist wedding at River Cottage and Jasmine and Sean's humanist wedding at Huntstile Organic Farm. They also wanted to have all their friends and family together for the whole weekend so they hired Graythwaite Cottages to form a kind of intimate wedding village. I started shooting the night before when they had a proper English style BBQ i.e. persisting in the rain.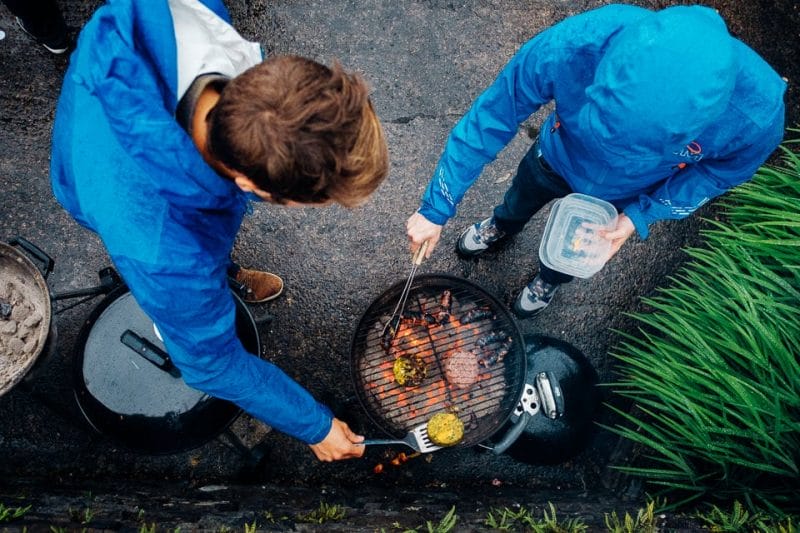 As many of their guests were their Kiwi friends, and co-incidentally there was a NZ vs. England rugby match on, the wedding morning started with a bit of rugby watching, in amongst more wedding related activities like checking the tipi tent, the usual bridal prep and also the less usual groom prep. Normally if a couple are getting ready in separate locations, I'm not able to shoot groom prep, so I love it when I have the chance to shoot the fuller story.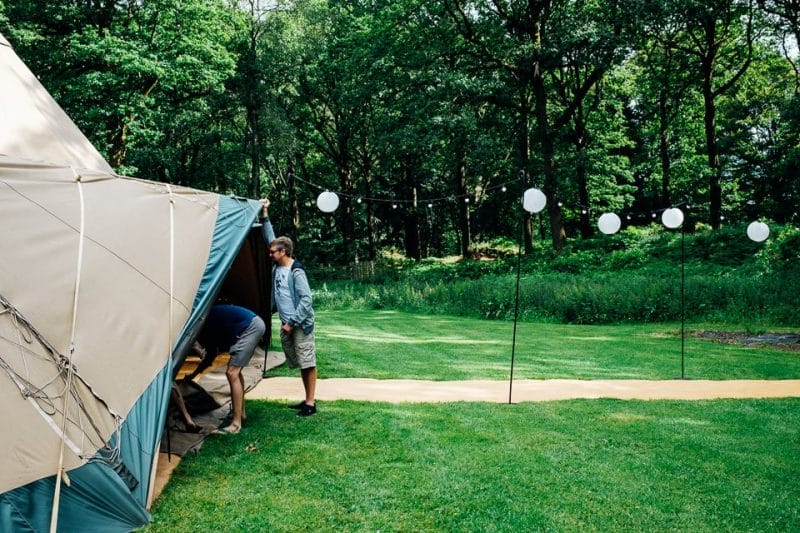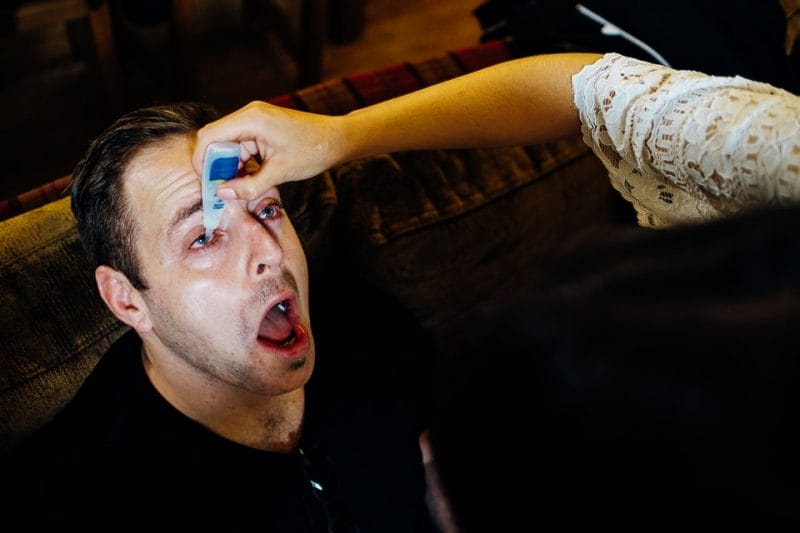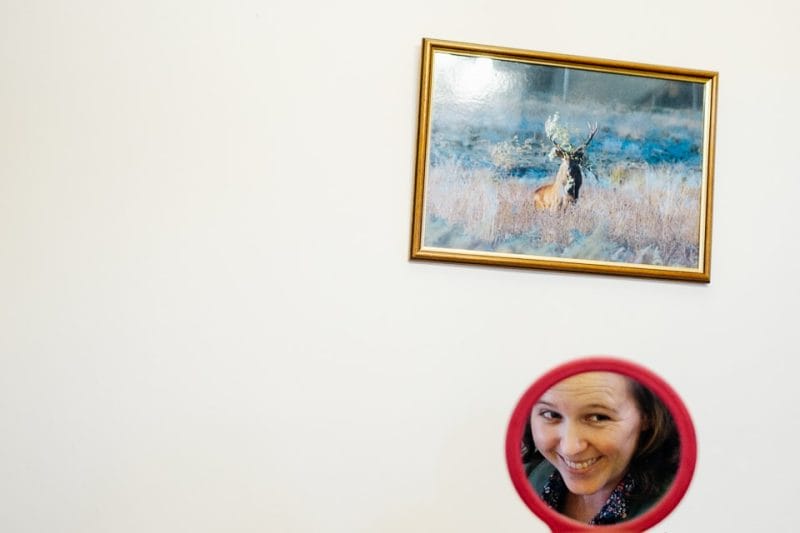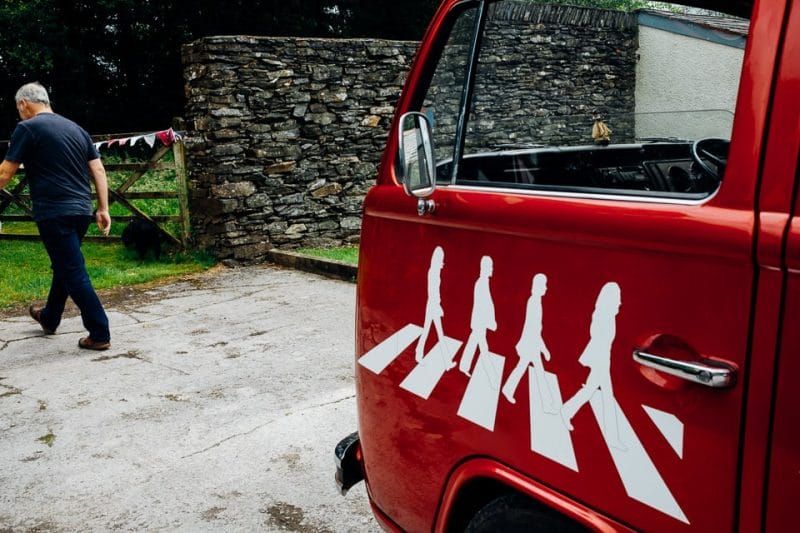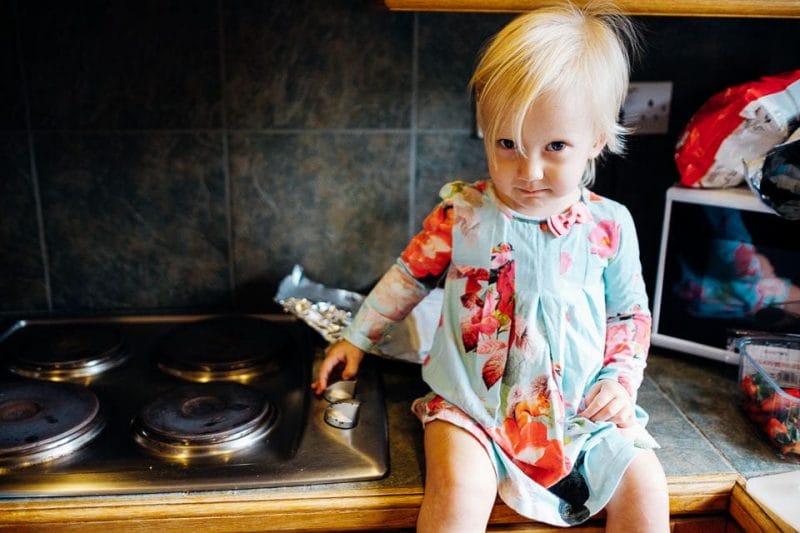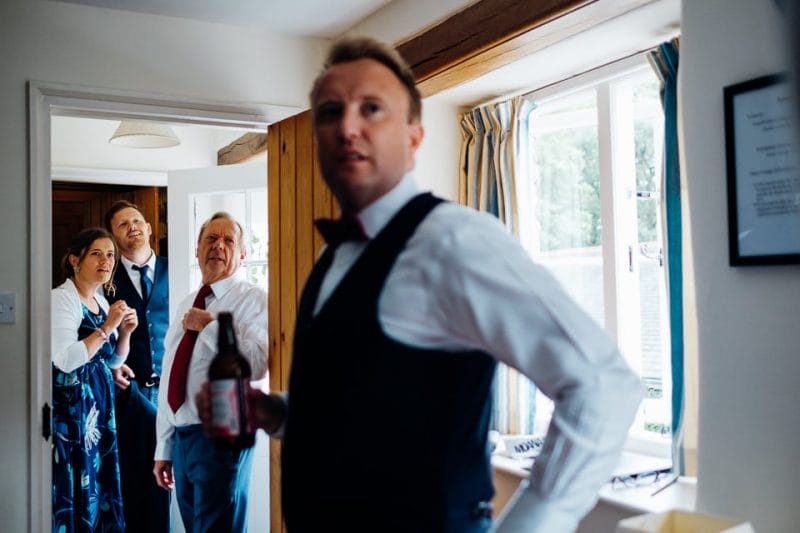 Becki wore a stunning beaded Anna Campbell dress whilst her bridesmaids wore maroon dresses. Rich and his groomsmen wore blue suits with matching maroon bow ties.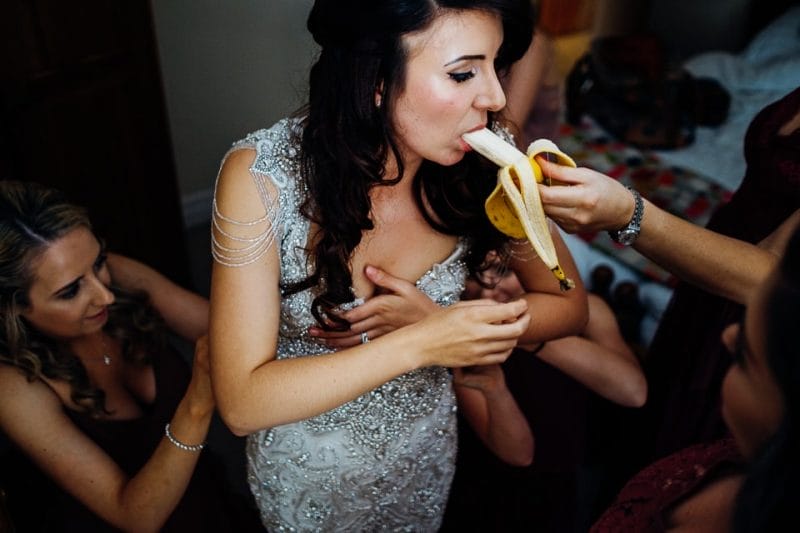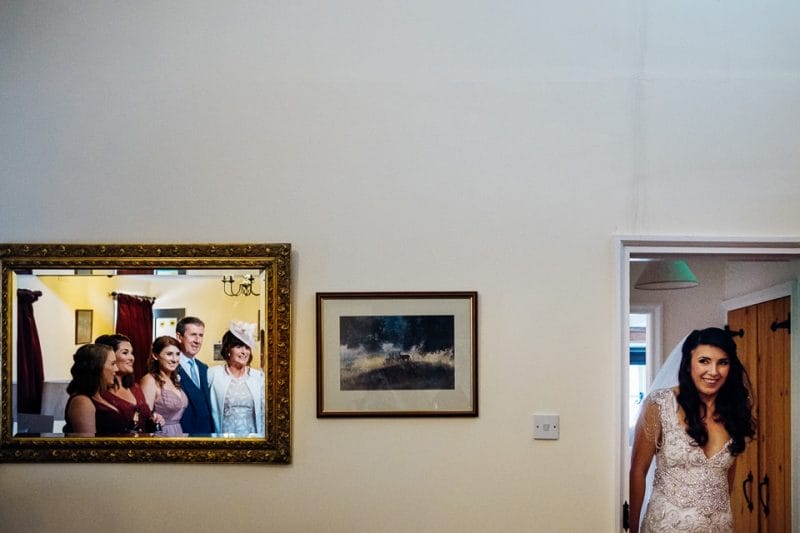 The ceremony was at Grubbins Point a small jut of land into the Lake District. Becki looked absolutely golden walking down the make shift aisle lined with candles, and the humanist ceremony was conducted in front of an arch that Rich and Becki built themselves and the professional florist decorated. Becki's dog Bailey was also in attendance!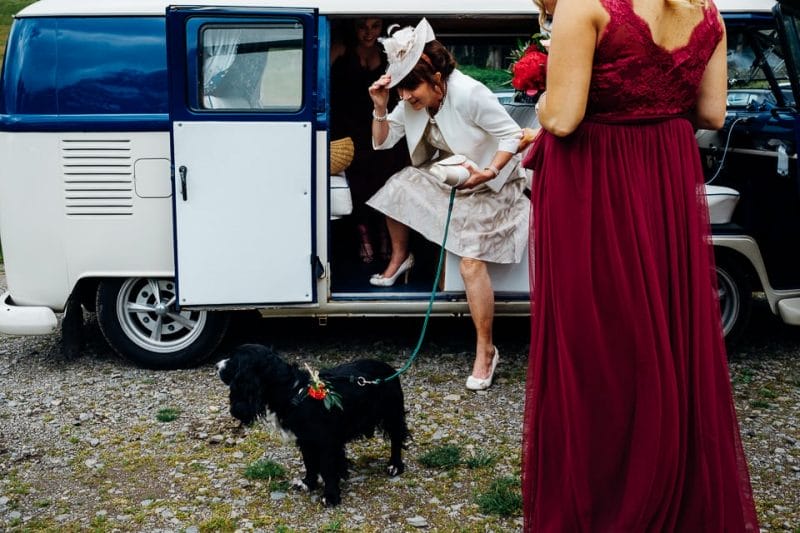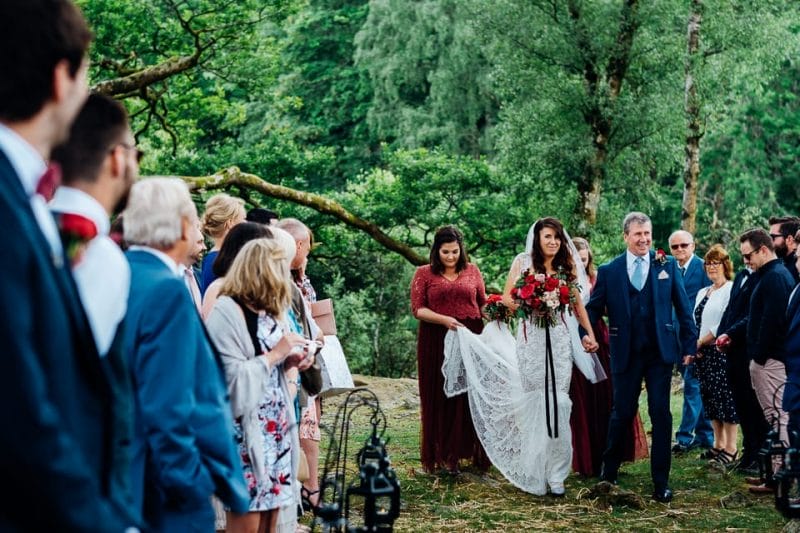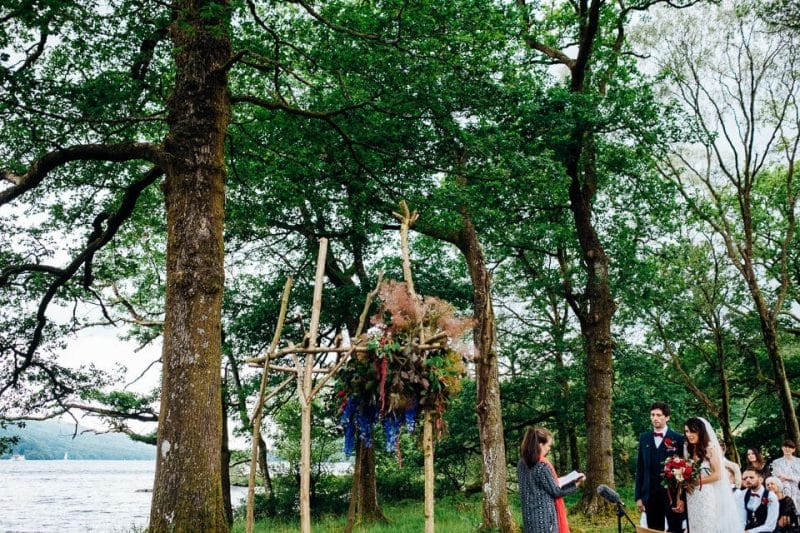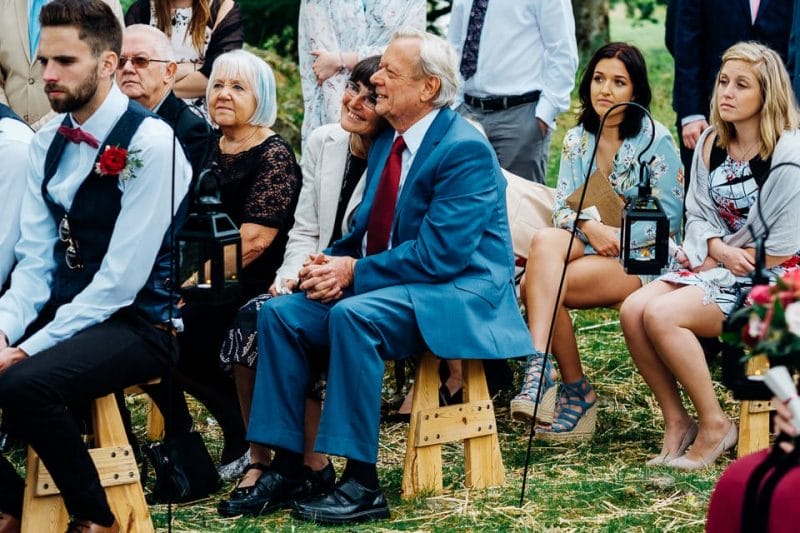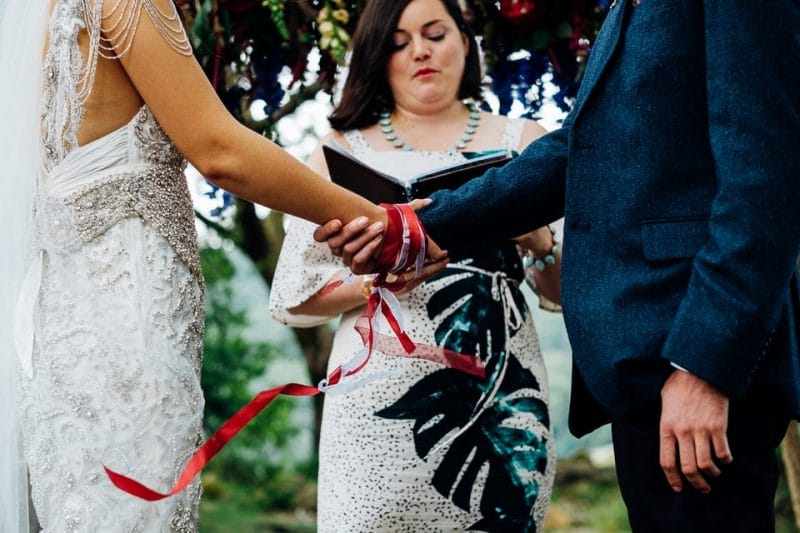 Back at Graythwaite, the guests helped themselves to a VW camper cocktail bar before they settled down for dinner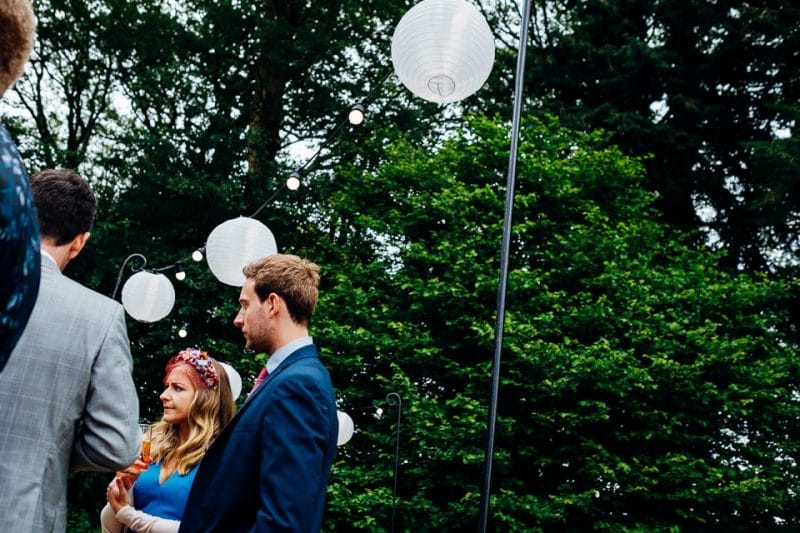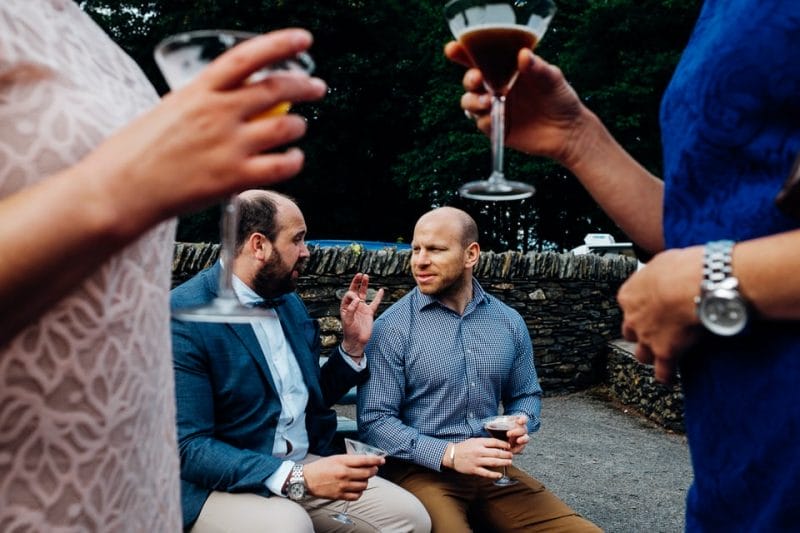 Becki's sister gave a surprise extra speech which drove Becki to tears, and Becki herself gave a speech. More and more I find myself shooting weddings where the bride gives a speech, bucking the outdated traditions that she needs anyone to speak on her behalf!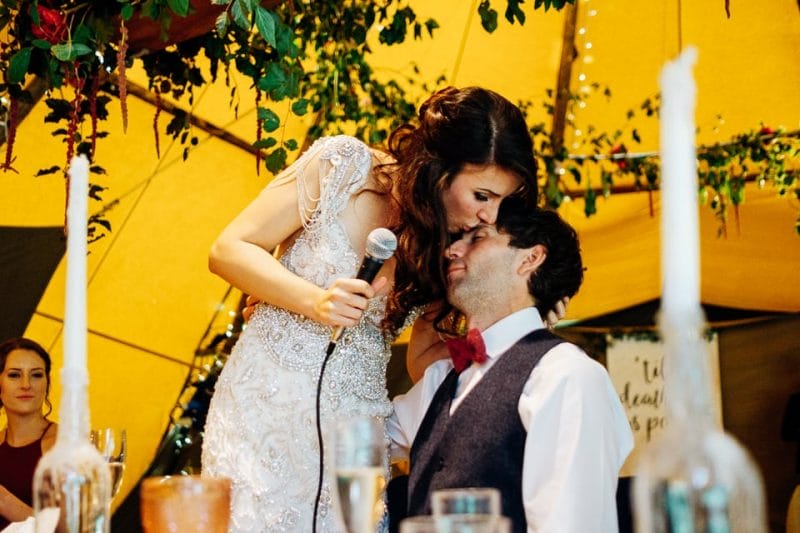 After the dinner and speeches they opened the dancefloor and whisky bar, partially decorated with vintage pots from family members. The main area of the tipi itself was decorated with a kind of red wedding theme, a little bit Game of Thrones-y without the disastrous end! The table runners were dip dyed red, the menu cards each were stamped with Rich and Becki's custom wedding wax seal, the wine glasses were vintage goblets and the top table was crowned with a giant floral ring.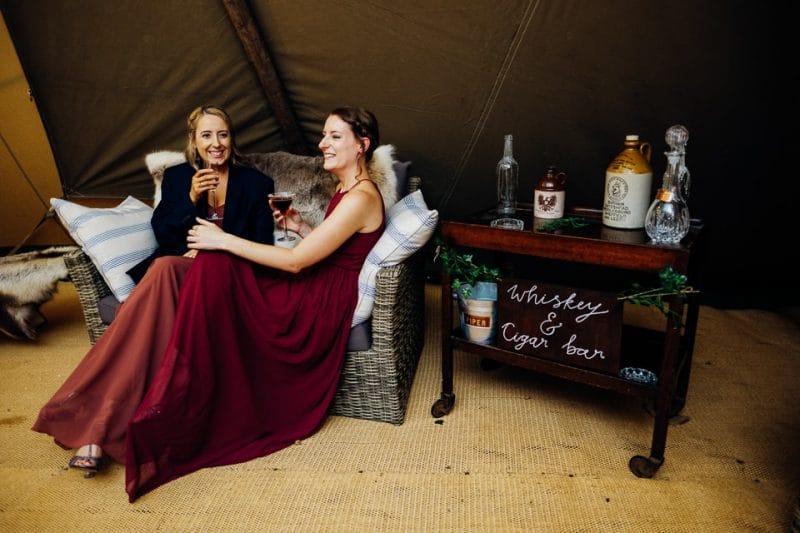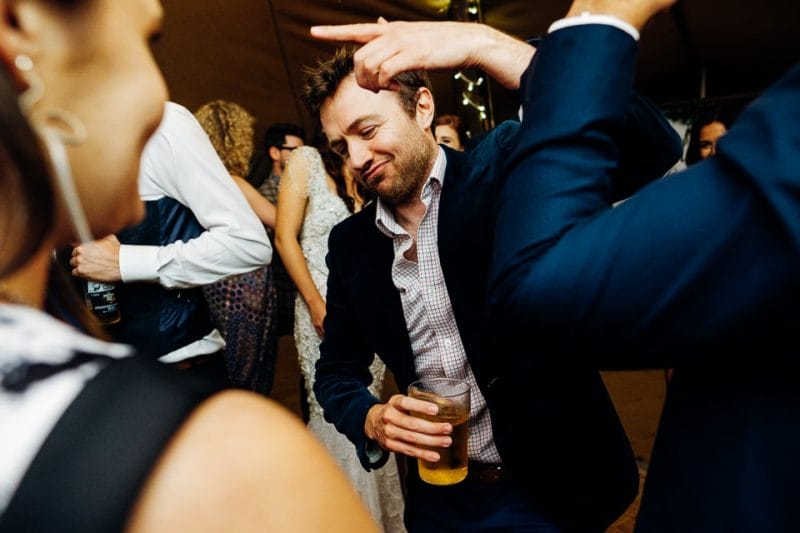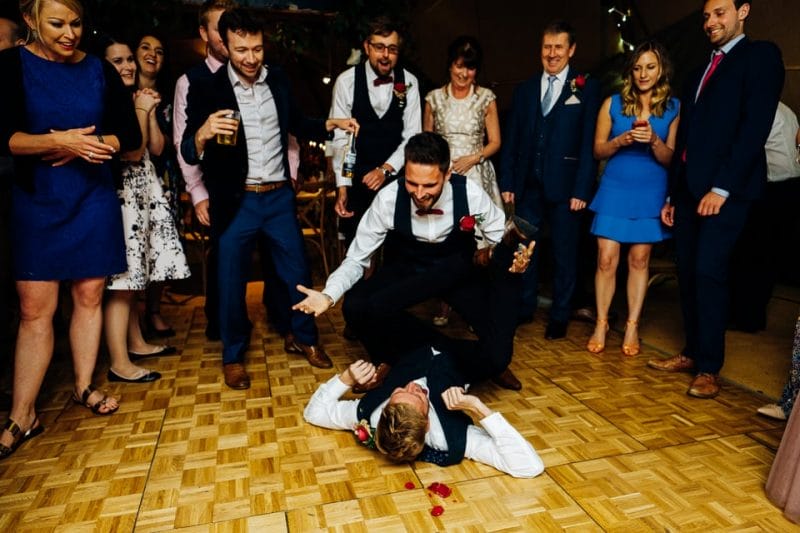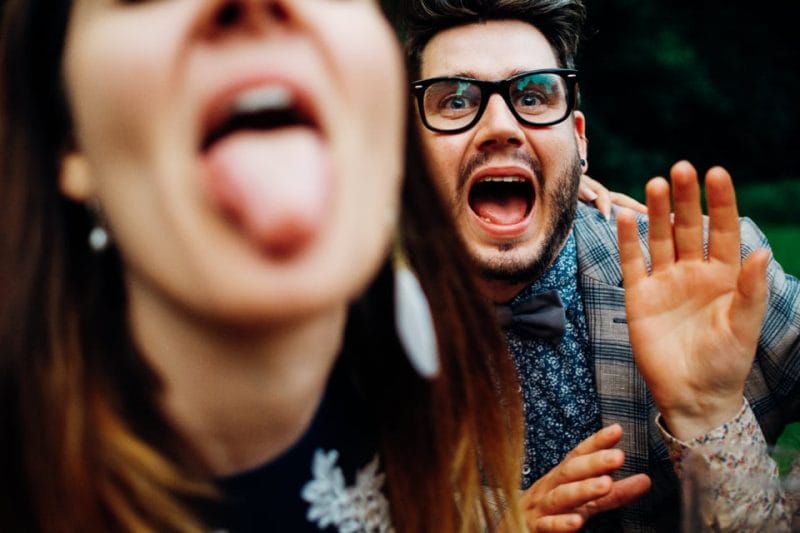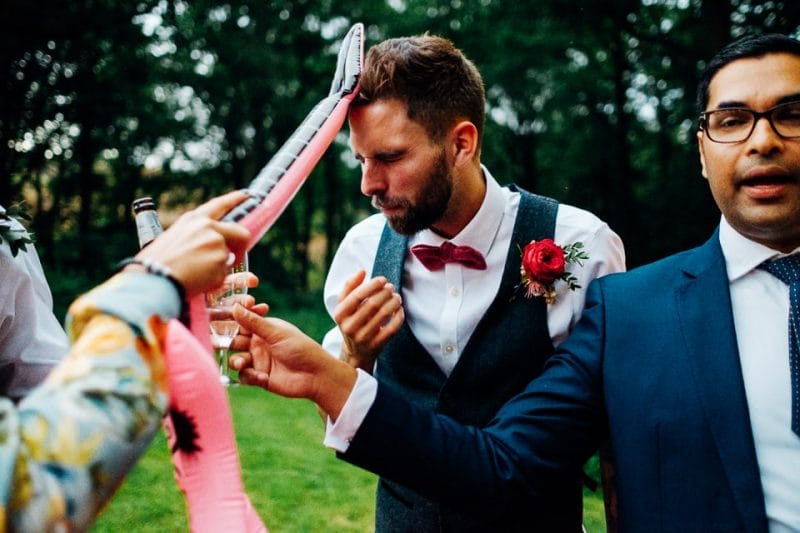 In between the dancing they had sparklers for their guests and followed up the sparkler fun with a NZ vs. UK boat race with the winners performing a victory haka. Everyone then hit the dancefloor again with the best man DJing for the rest of the night!