A wedding ceremony at St Paul's Cathedral
Alice and Rufus were previous guests at the wonderful Alex and Aiji's wedding so I was chuffed when they got in touch and asked me to shoot their formal ceremony at St Paul's and informal wedding at The Peasant Pub in Clerkenwell! I personally believe the best person to tell a wedding story is the couple themselves and I want to thank Alice and Rufus for sharing the following with us!
"We had our wedding ceremony at the O.B.E Chapel at St Paul's Cathedral, before taking a vintage, red Routemaster bus to our wedding at The Peasant in Clerkenwell. On arrival guests were welcomed with drinks and canapés whilst a silhouette artist kept everyone entertained. We then headed upstairs for two joint speeches, from the bride and groom and the best man and best woman, followed by the wedding breakfast. Evening guests joined us after the meal for the cake cutting (with Rufus' grandfather's sword) and for drinks and dancing downstairs until midnight.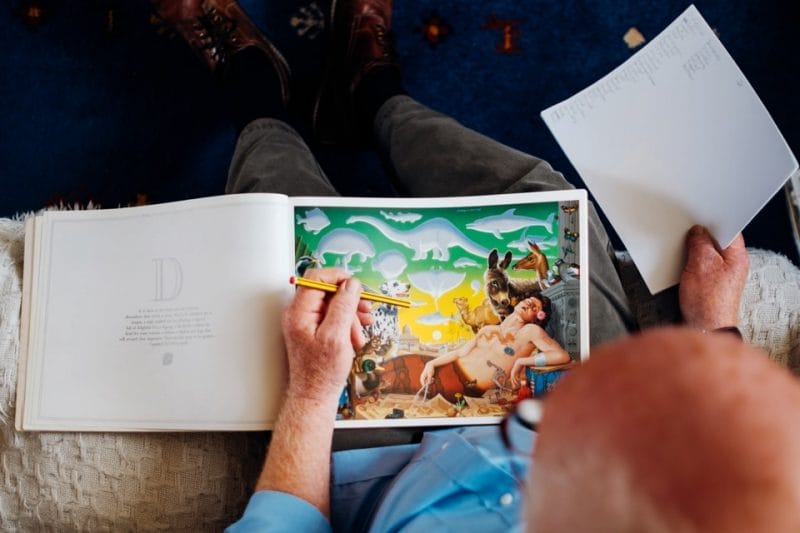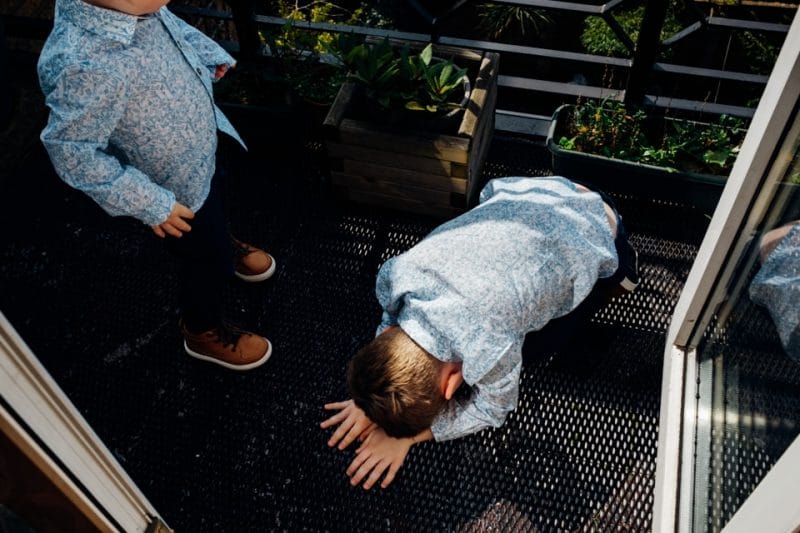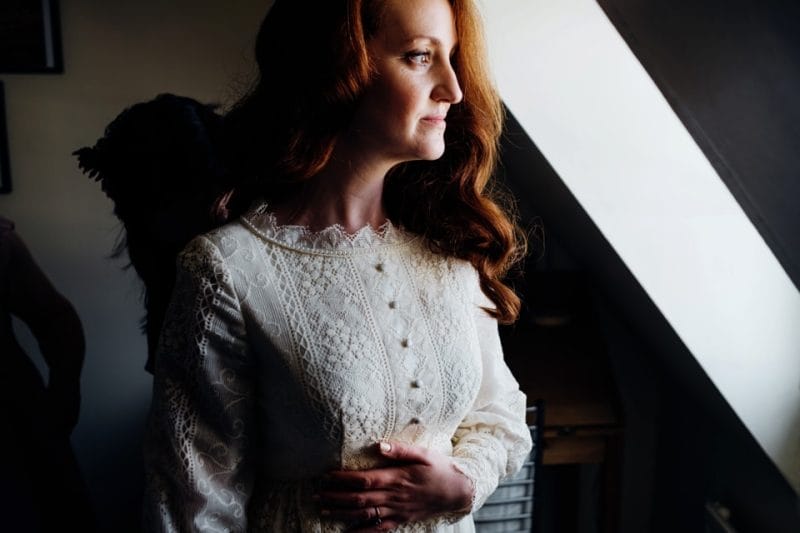 For us both the service was the most special and memorable part of our day. We were so honoured to be able to get married in such a beautiful and historic setting. St Paul's Cathedral has always meant so much to us as a couple, especially both living in London. Although the venue is grand the chapel itself was incredibly intimate and atmospheric, and the beautiful sound of the St Paul's choir in the chapel is something that neither of us will ever forget – it was so lovely to experience it all surrounded by our family and friends.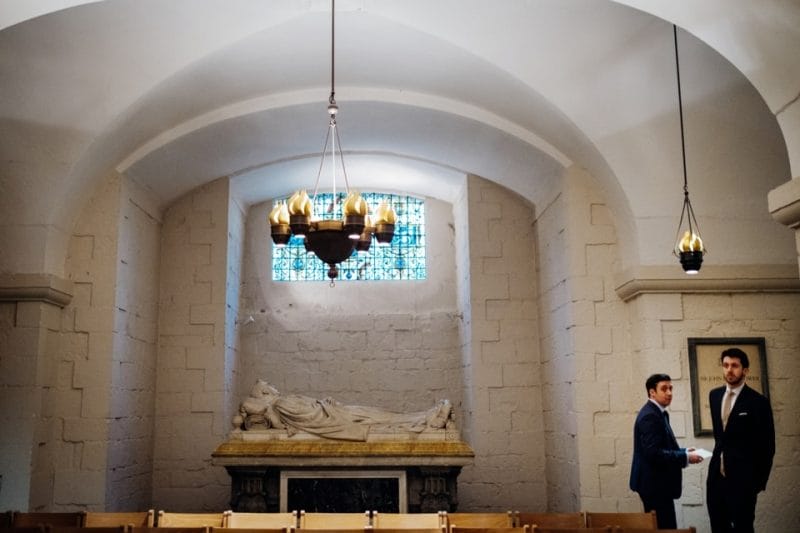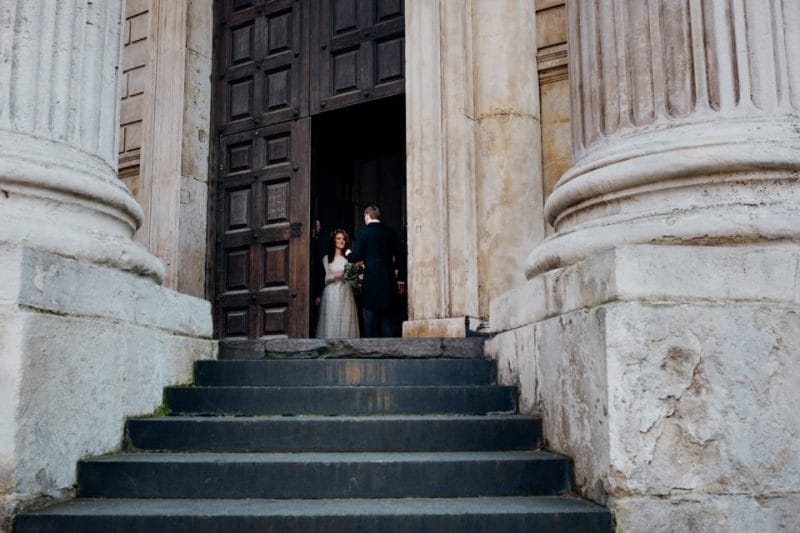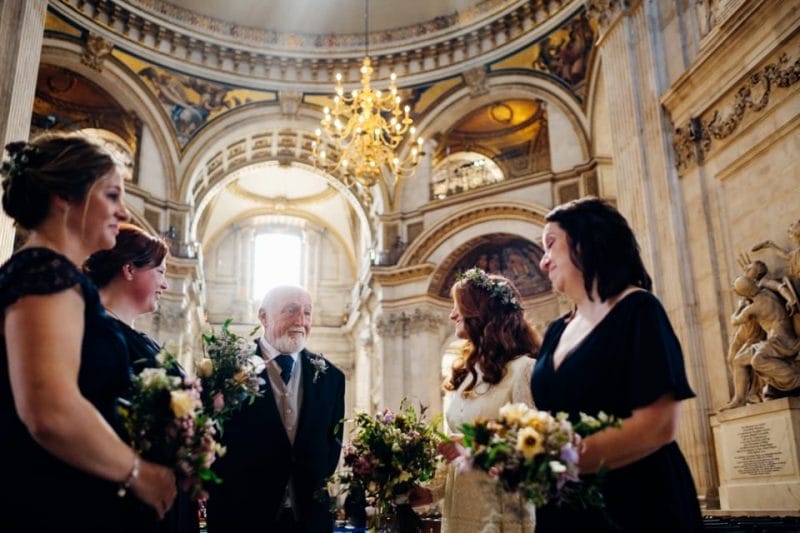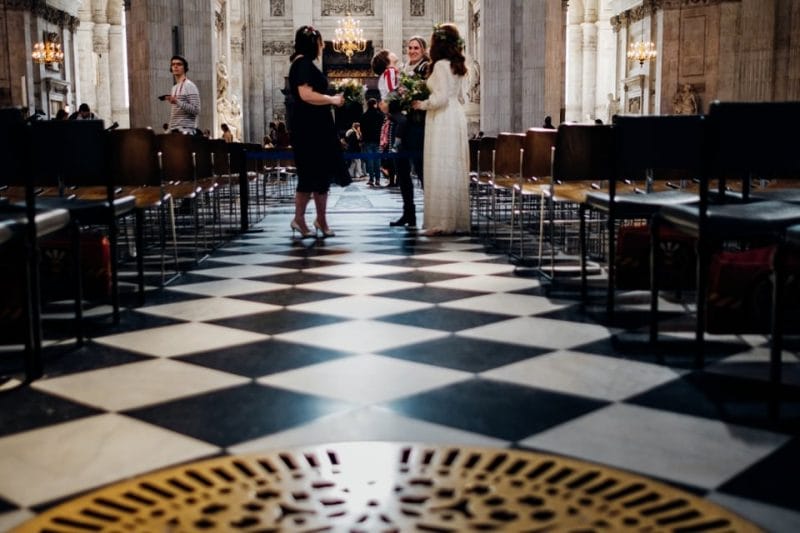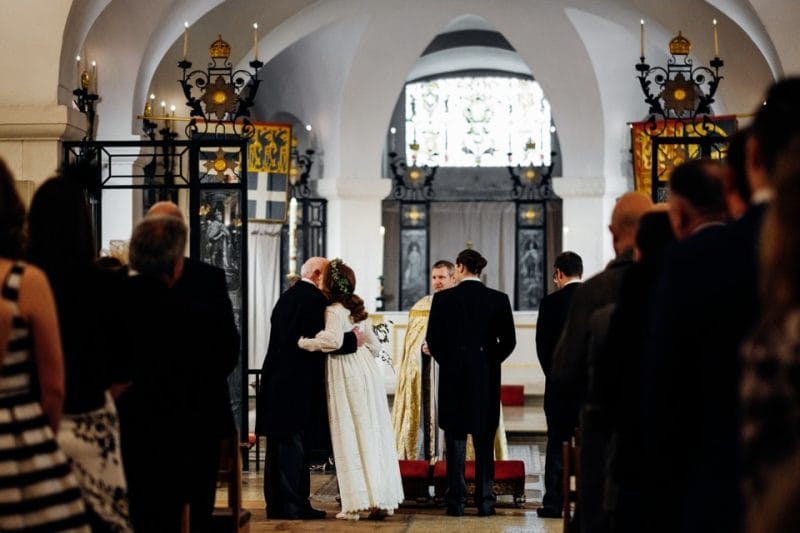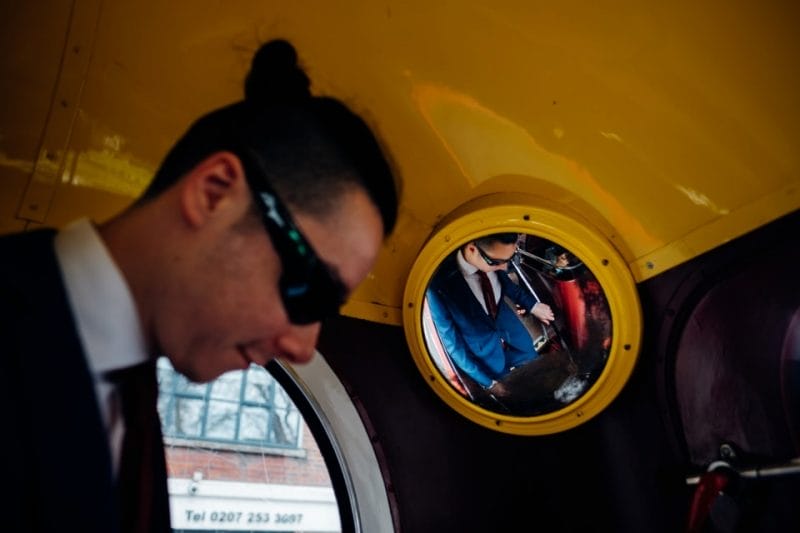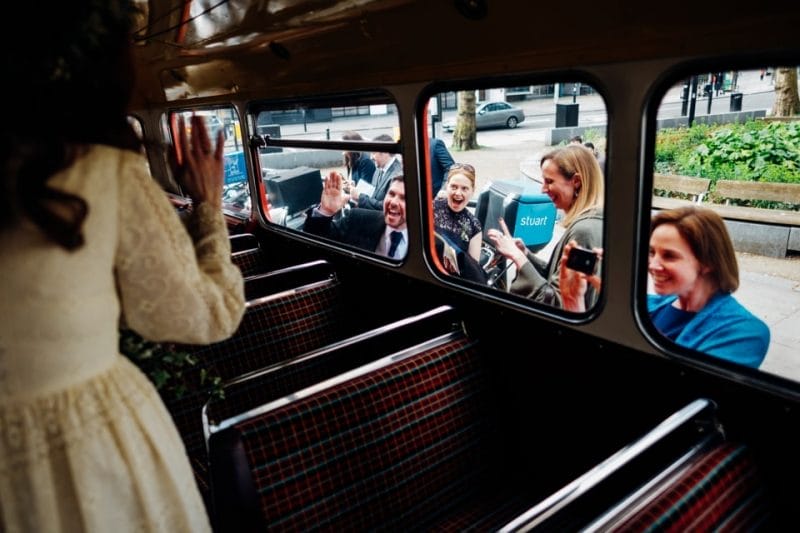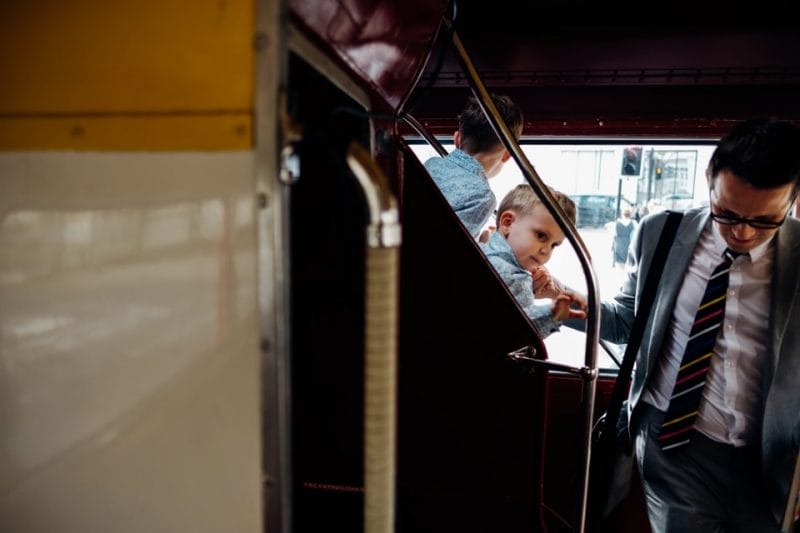 A wedding at The Peasant Clerkenwell
We didn't really have a theme and as both of our venues were quite stunning in their own unique ways we wanted them to speak for themselves, so they didn't need much at all in the way of decoration.Our wedding at The Peasant Clerkenwell was in an interesting and edgy pub space with red walls and lots of cool posters and themed art around the drinks and dinner areas. As a spring wedding we wanted the day to feel fresh, bright, and airy, with splashes of colour. We were keen to have lots of spring flowers, with a very natural, just-picked style, as well as some vintage touches.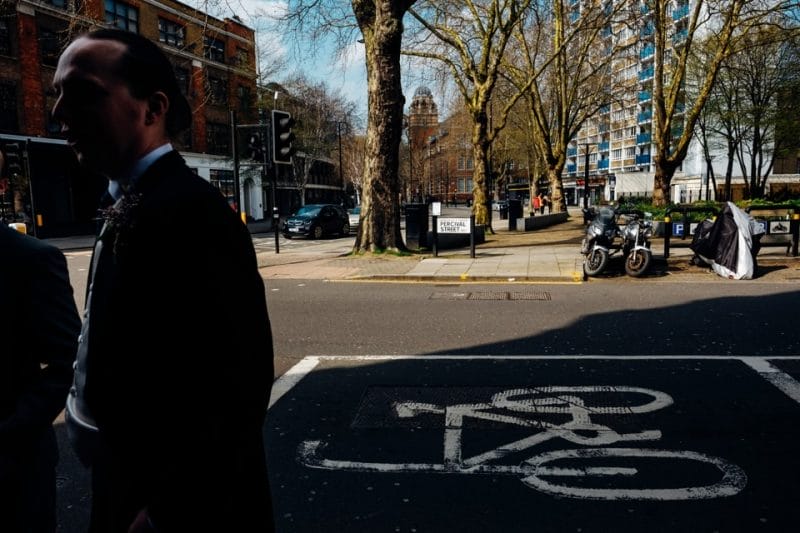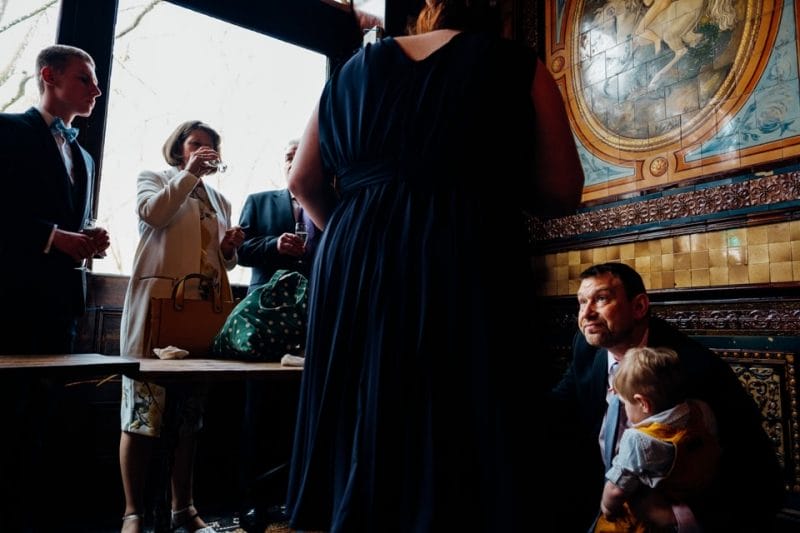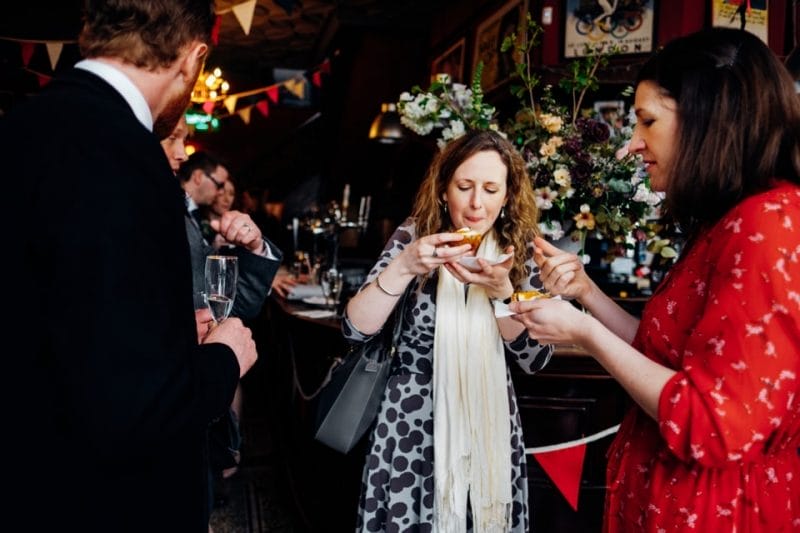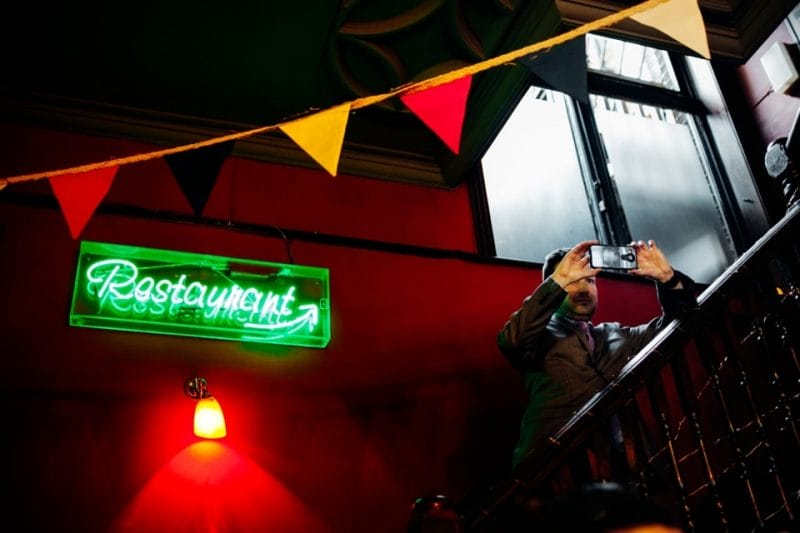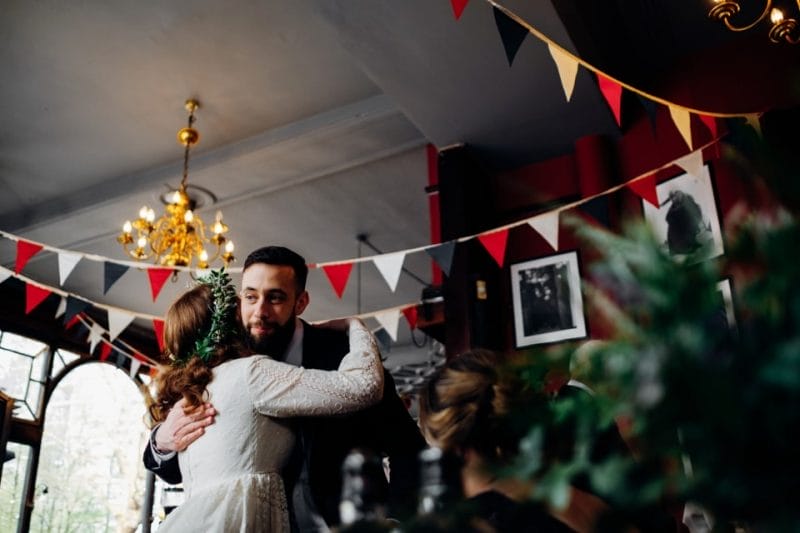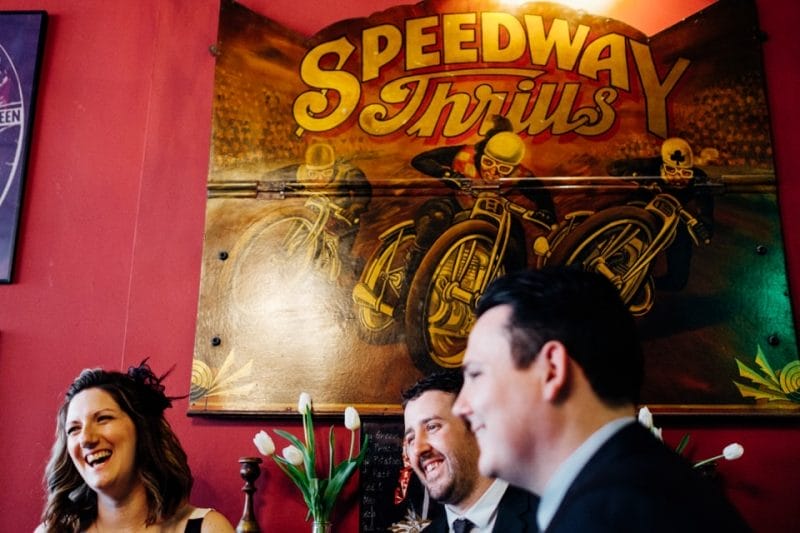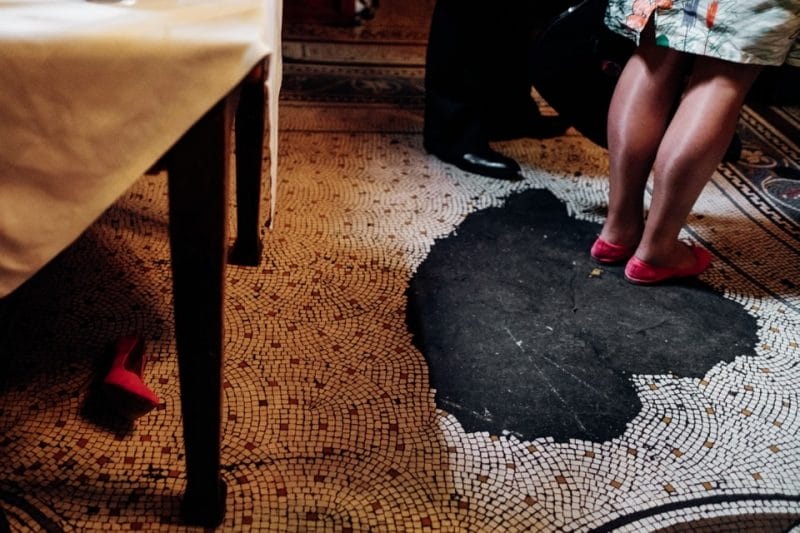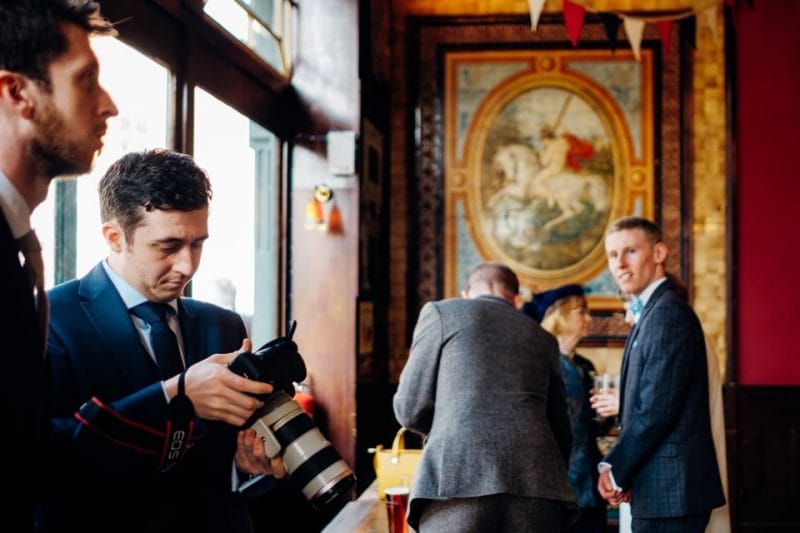 Finding a brilliant London wedding photographer
We met Marianne a few years ago when she was photographing our friends' wedding and as soon as we got engaged we knew that we wanted her to capture our day too. We love Marianne's fun approach to photography and the way she is able to capture the atmosphere perfectly, recording every emotion and the tiniest details of the day. Not only is Marianne a wonderfully talented photographer but she is the loveliest person. She got on so well with the whole wedding party, everyone was raving about how brilliant she was.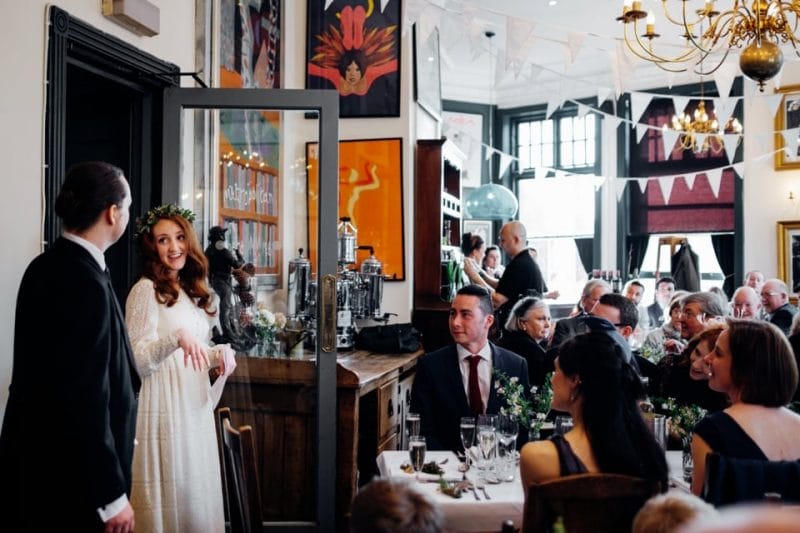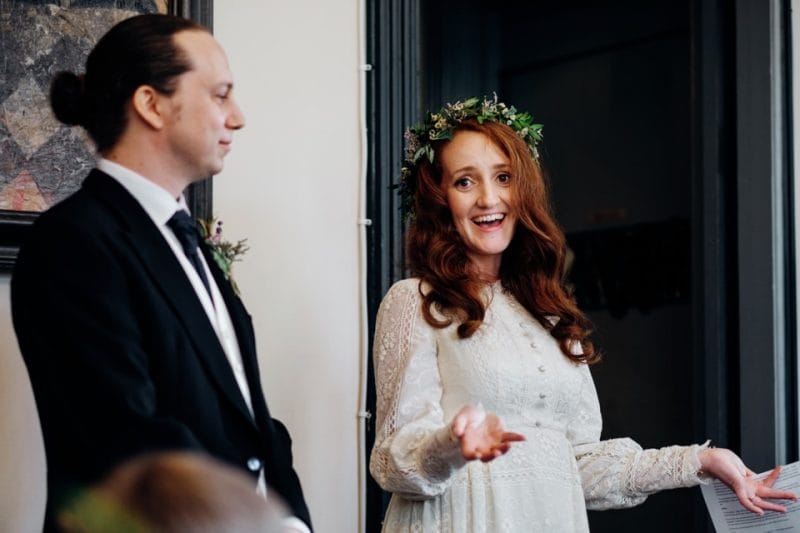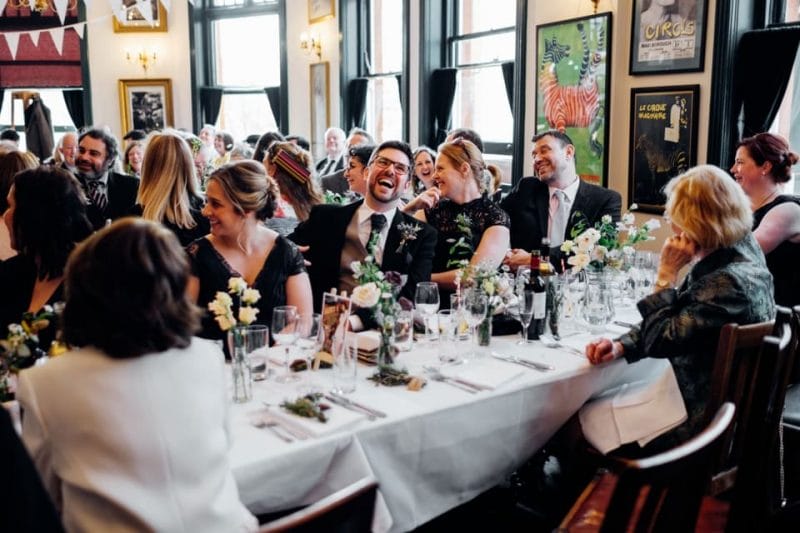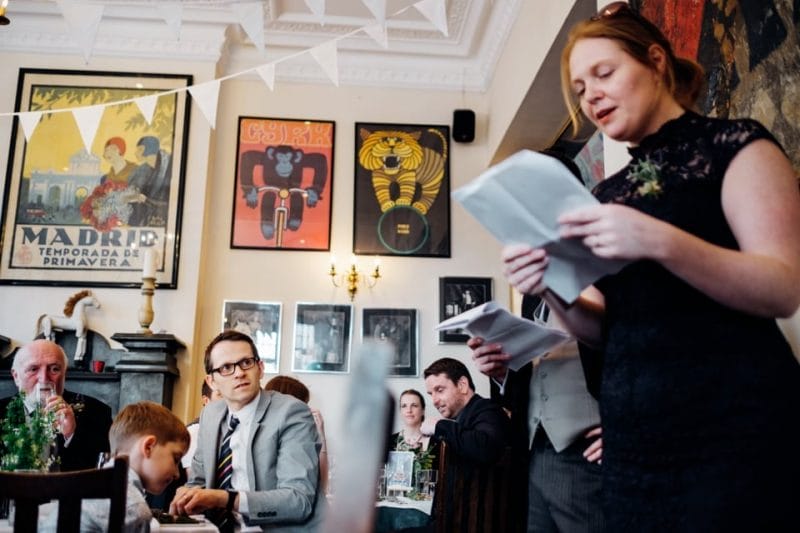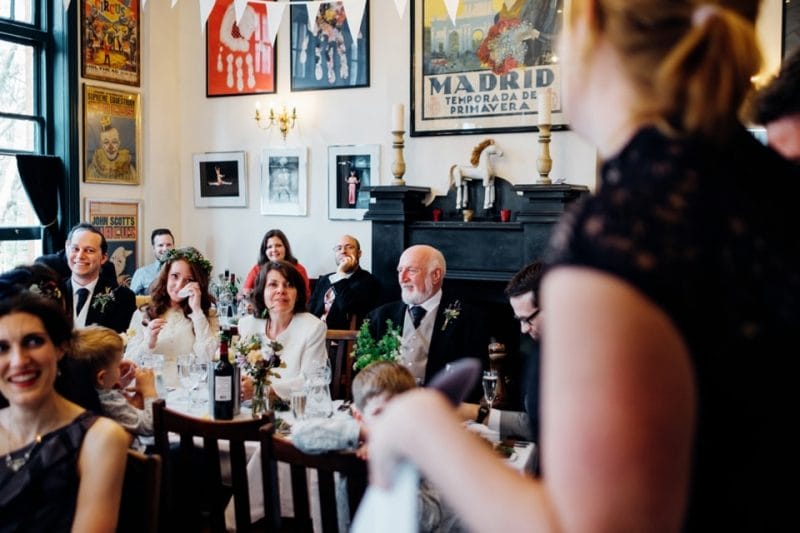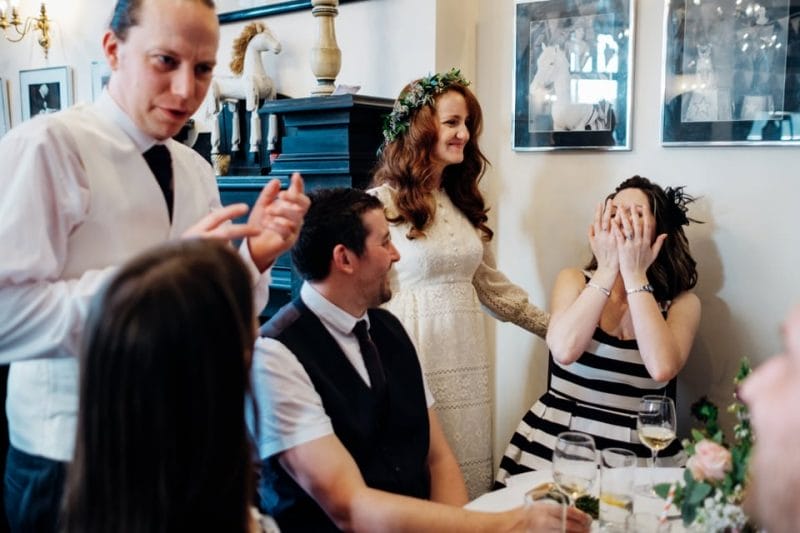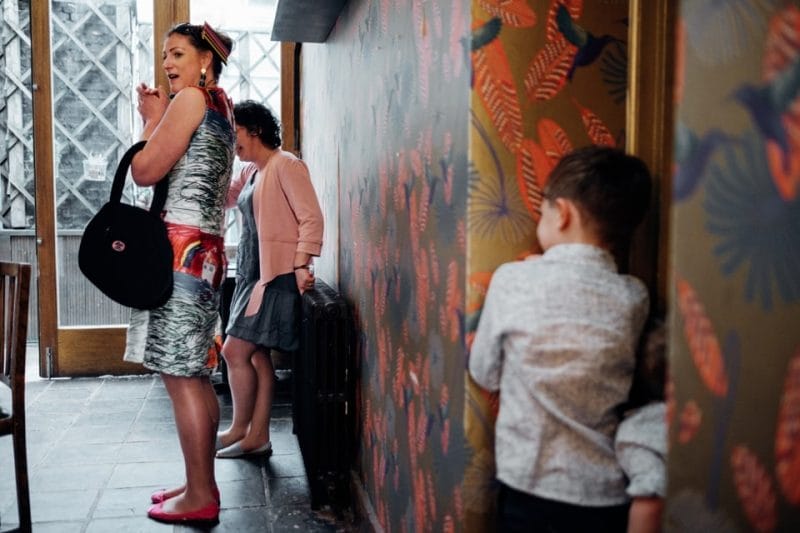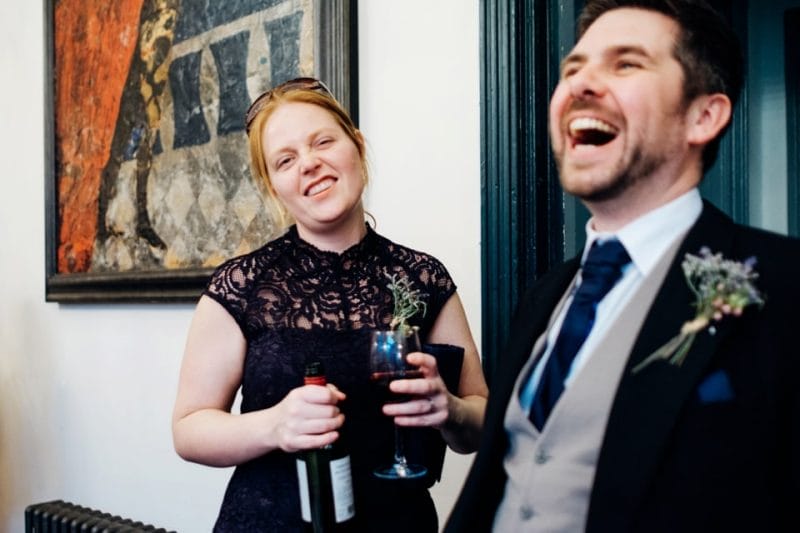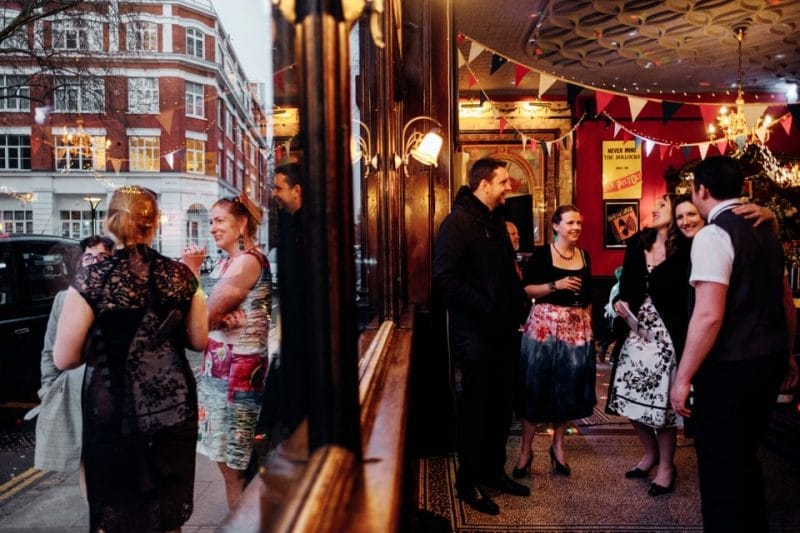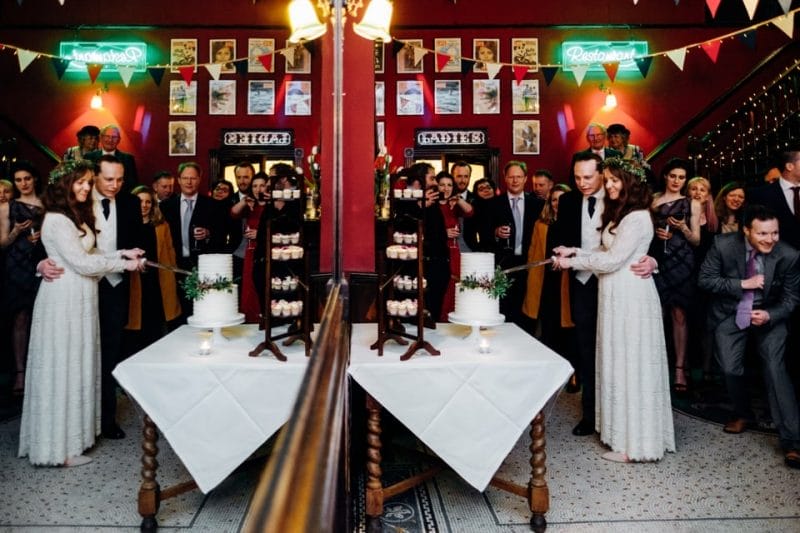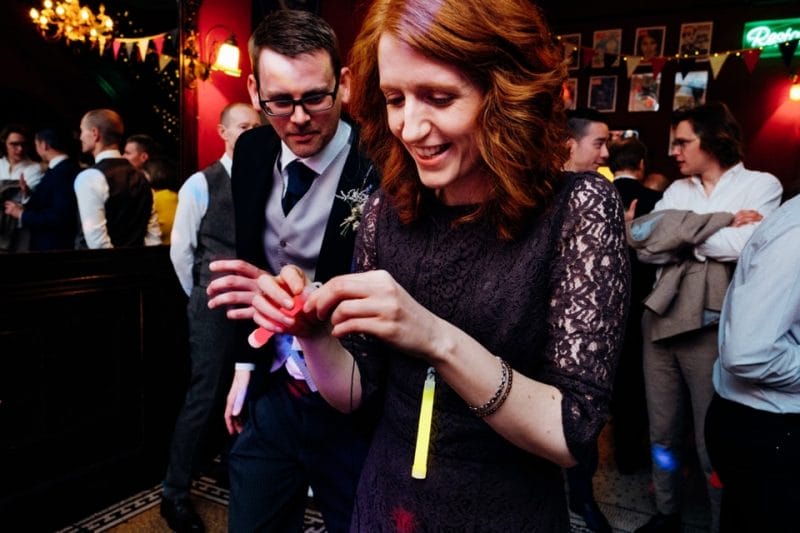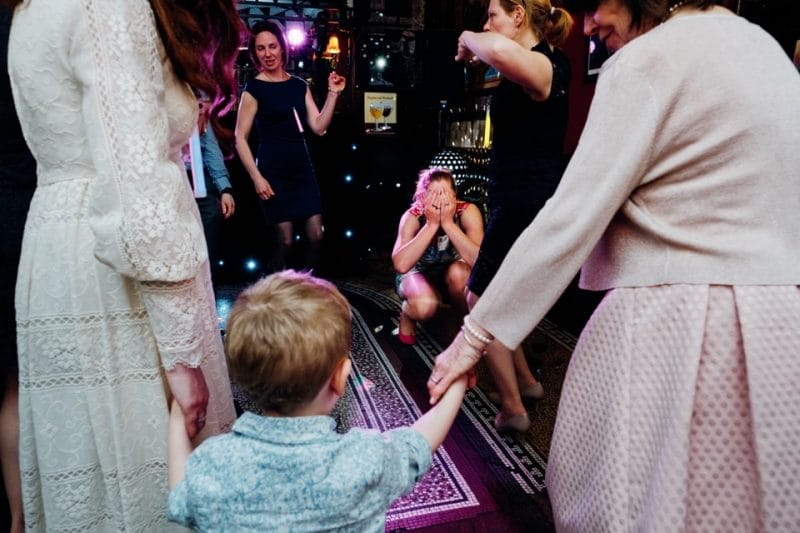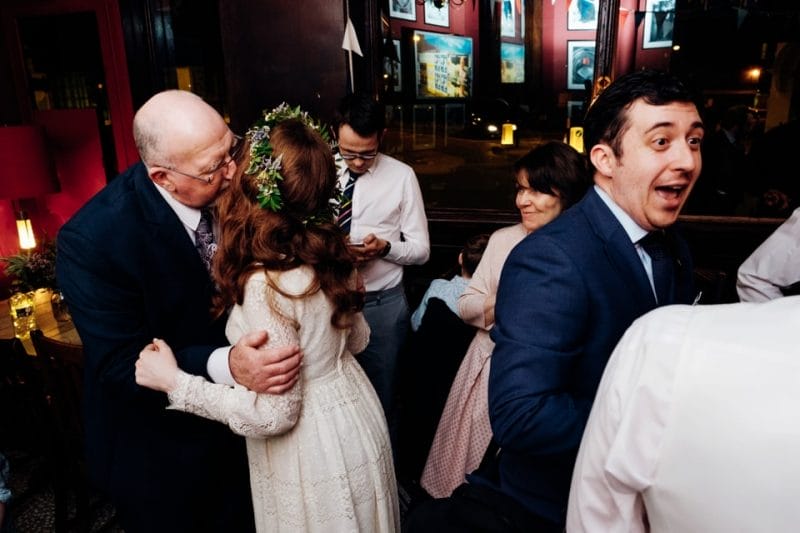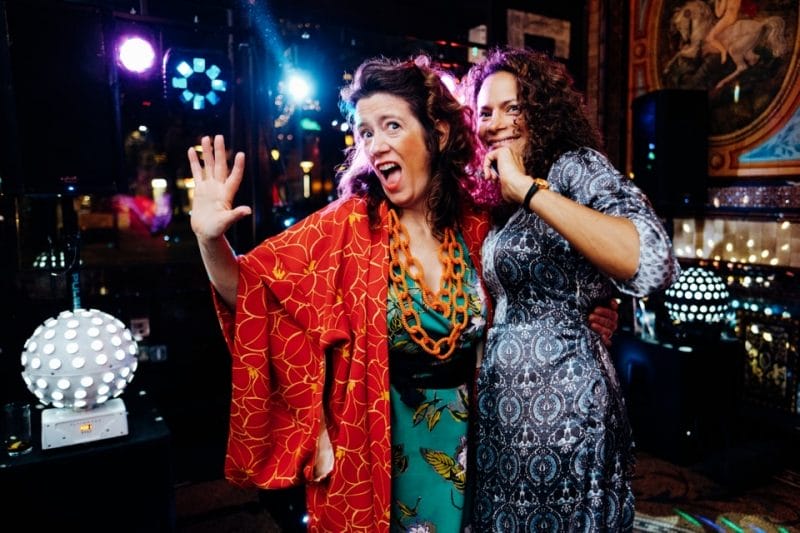 Planning a London wedding!
Aside from our photographer our favourite suppliers were The Peasant with the most incredible food and friendly staff, The Flower Appreciation Society with the most beautiful, natural meadow flowers, Love Rosie Cakes with the most delicious gluten-free cakes we have ever tasted, and the lovely Goshka at Lipstick and Curls for being so chilled out and fabulous! Everyone was great! One special mention should go to The Roving Artist, Charles Burns, a silhouette artist we hired to entertain our guests during the drinks reception – he was brilliant! Charles is so talented and it was a real talking point for our guests. Everyone loved the fact they got to take their silhouette home with them as a memento of the day.
Our number one planning tip to other couples would be start planning early, don't leave too much to the last minute. It will make the last few weeks leading up to your wedding far less stressful so you can take it all in and enjoy it.