Caroline is the sister of Peter, whose wicked Jewish wedding I shot earlier this year- it's awesome when I get hired within a family or friendship group, it's a real compliment and I find it makes my job easier everytime as I get to know everyone better! I started the day with Caroline and her best woman Paloma, getting ready at her family home. From visiting their home it really struck me that this was a family who loved photos and lots of sentimental memories. Their parents retained lots of the original house features and the walls were decorated with tons of photos of loved ones. I tried to make sure I captured this in their photographs- shooting prep at people's houses is a great chance to not only shoot the getting ready stage of the day, but also to see a real connection and context. I was particularly pleased with a black and white shot I got of Caroline's bro-in-law looking at a framed photo of his daughter on the wall. Caroline wore a gorgeous floaty Charlie Brear dress and had Goshka from Lipstick and Curls do her hair and make up.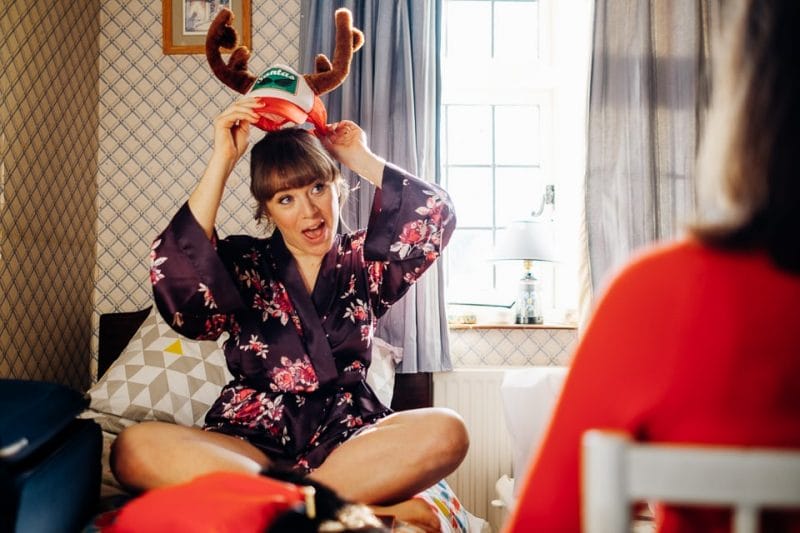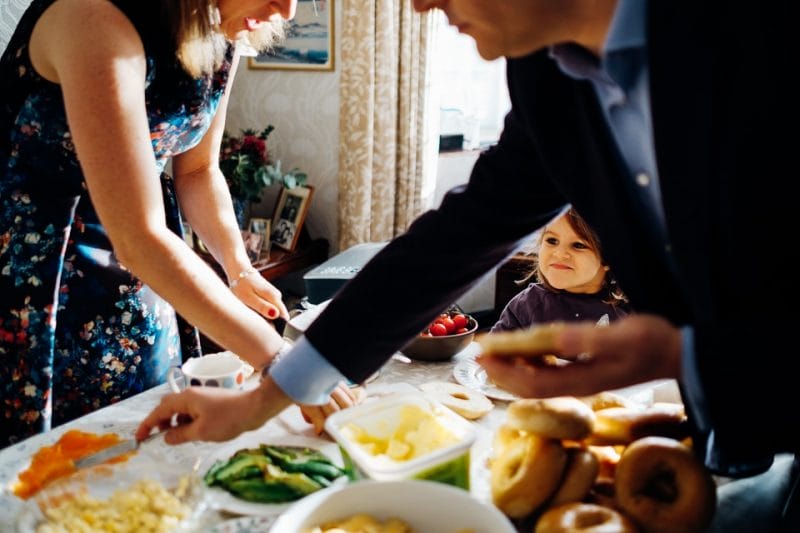 We all then headed down the road to the synagogue, where Michael was having his Tisch with his whiskey and men!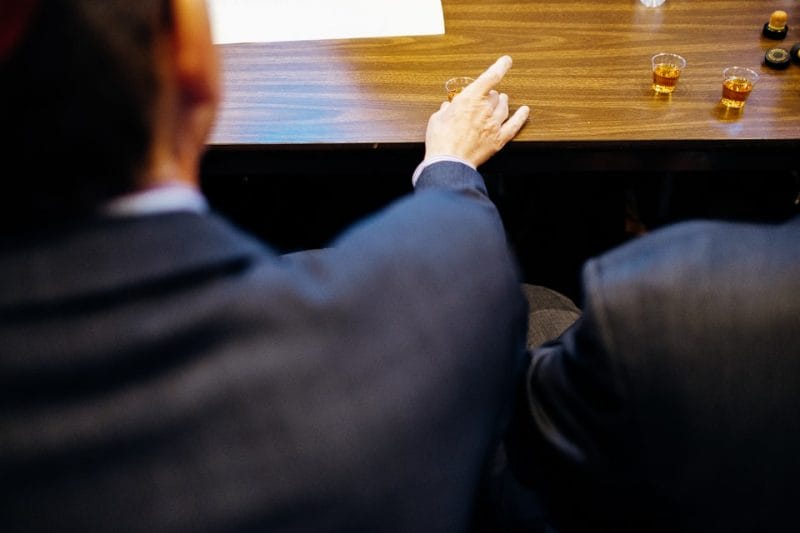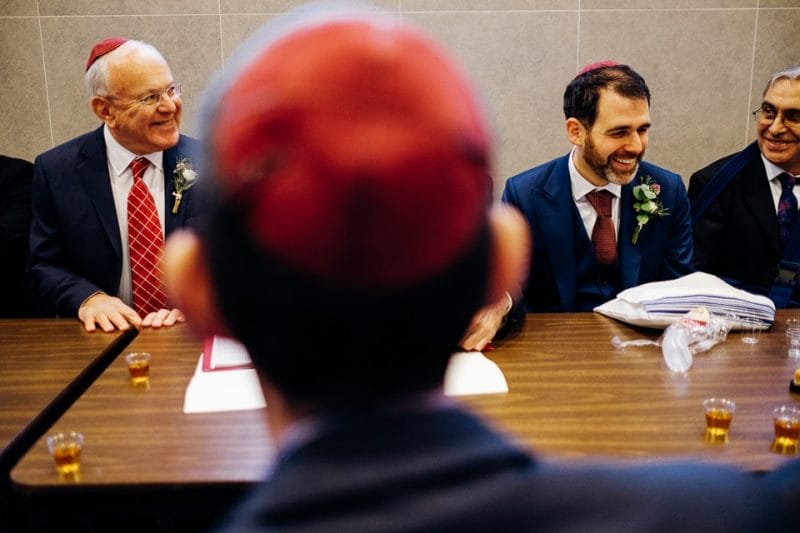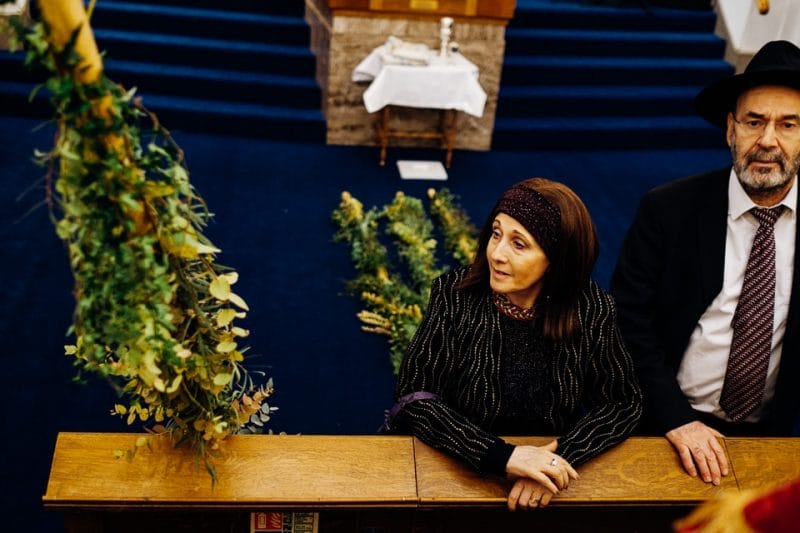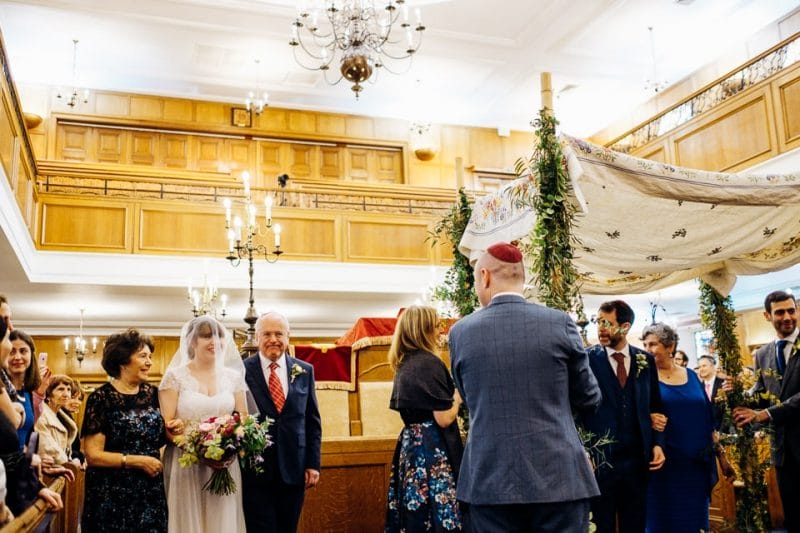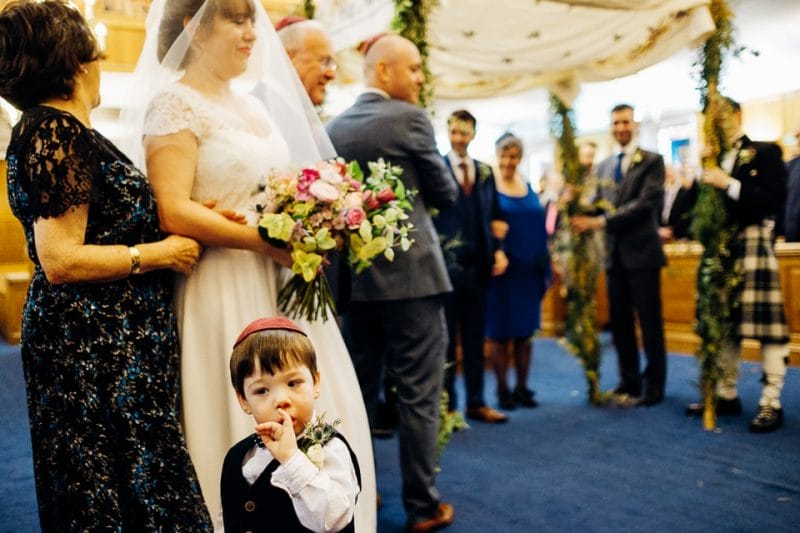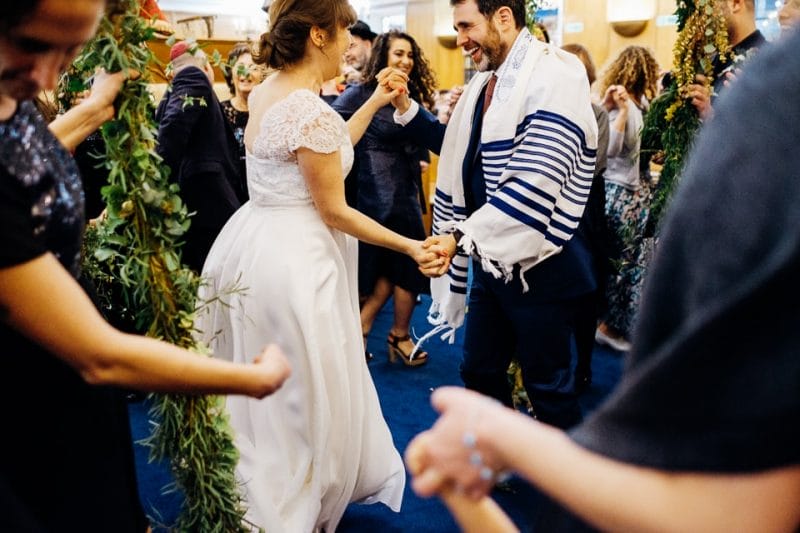 After the ceremony Caroline and Michael started some Jewish dancing with their guests under the chuppah
Before everyone bopped into the bus to the Millenium Hotel in Central London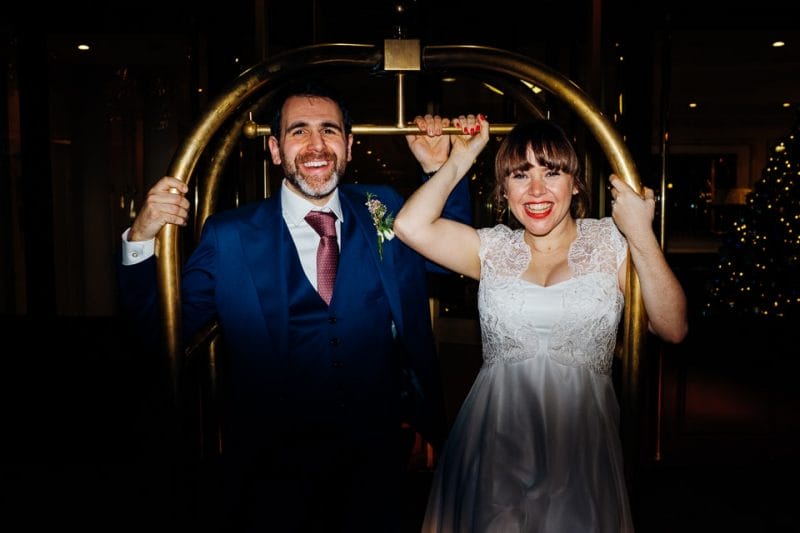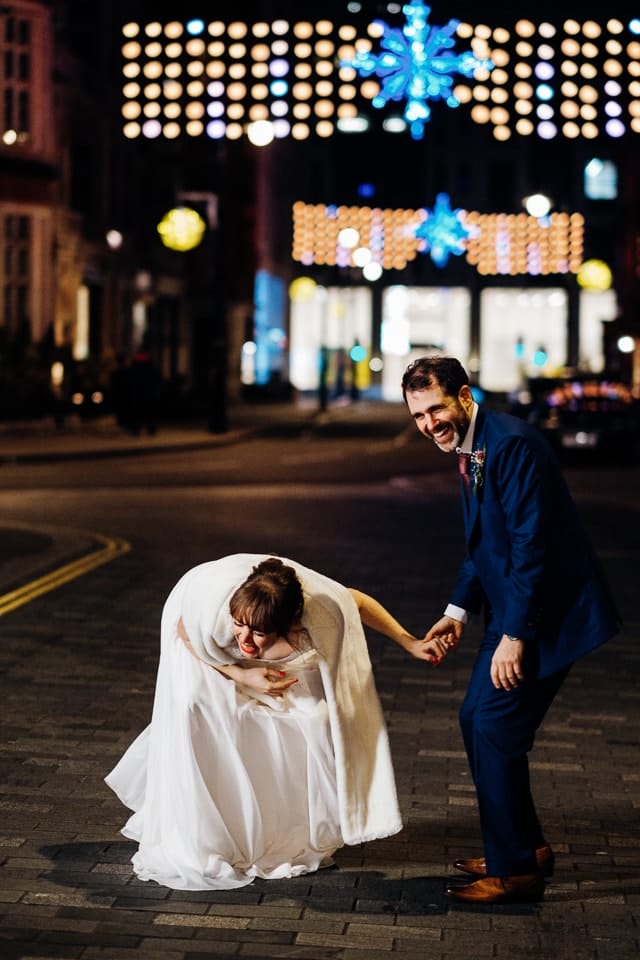 Michael and Caroline wanted to pay equal tribute to their Scottish and Jewish heritages, so this was probably the most dance-y wedding I've shot where there were both Jewish dancing AND a ceilidh! Cue a heck load of dancing photos…. NOW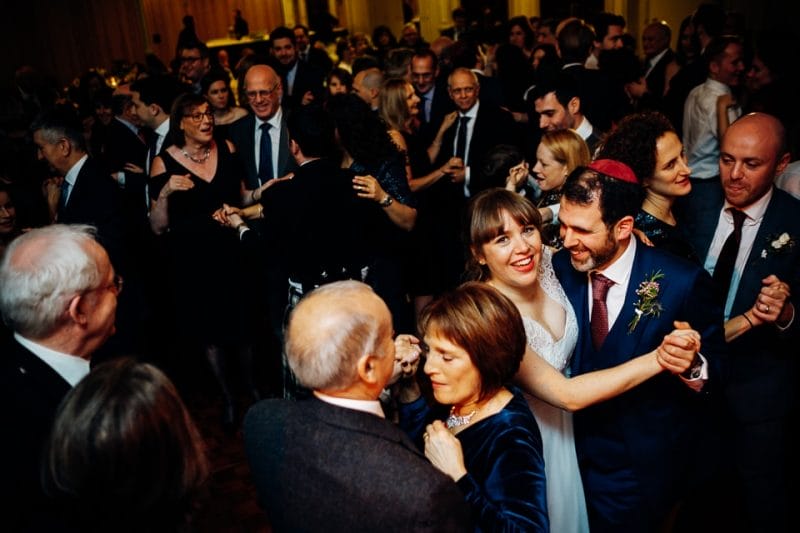 OK so I lied a bit, there was some dancing and then speeches and then more dancing, so there haven't been tons of dancing photos in one go, you'll have to wait a bit longer for the Jewish part, like a sequel!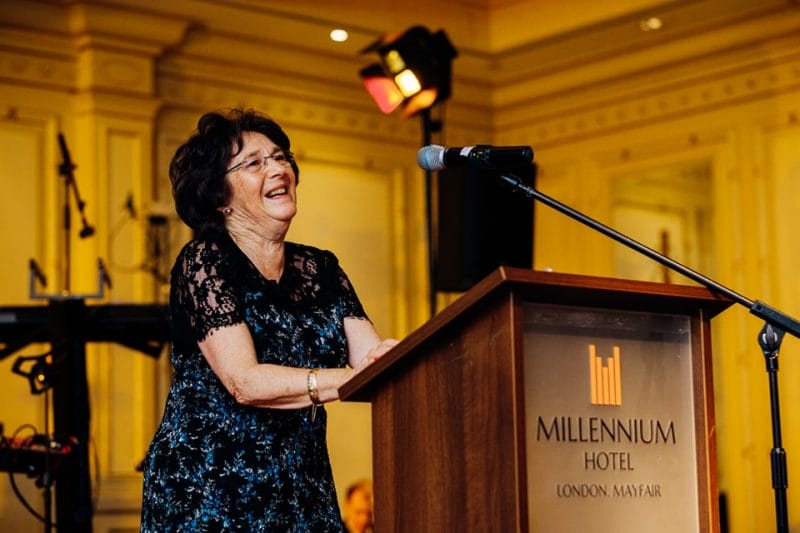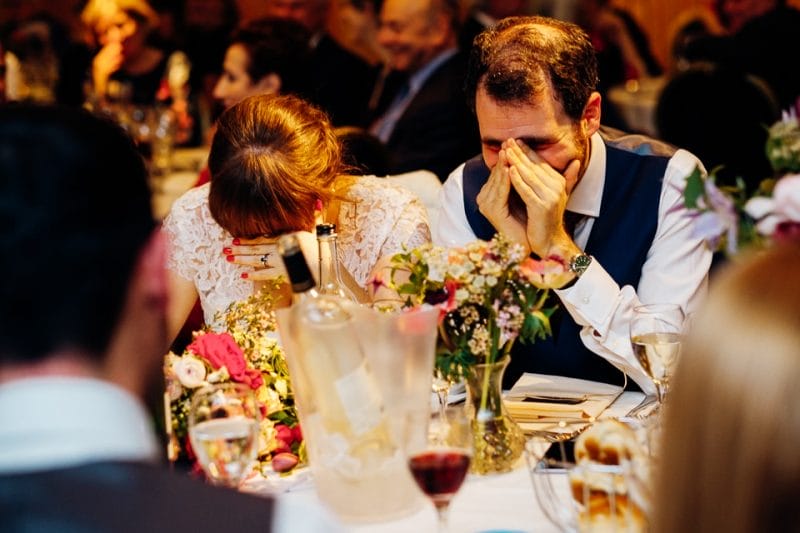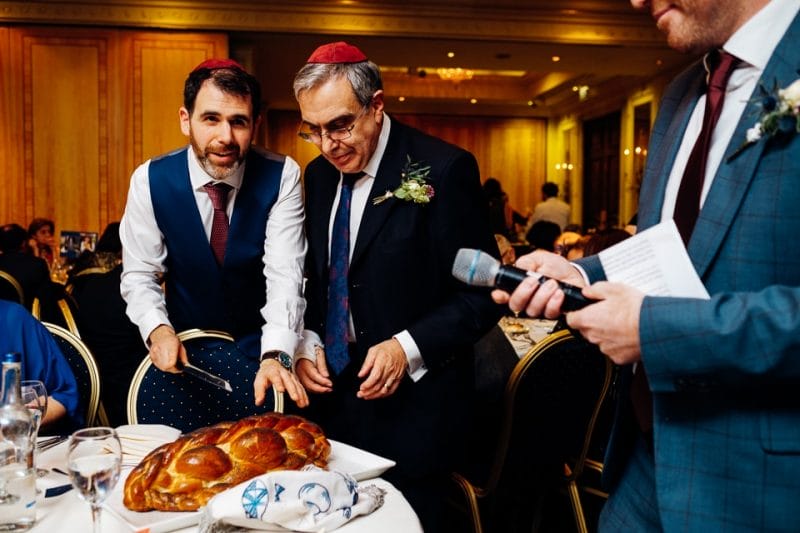 Dancing vol. II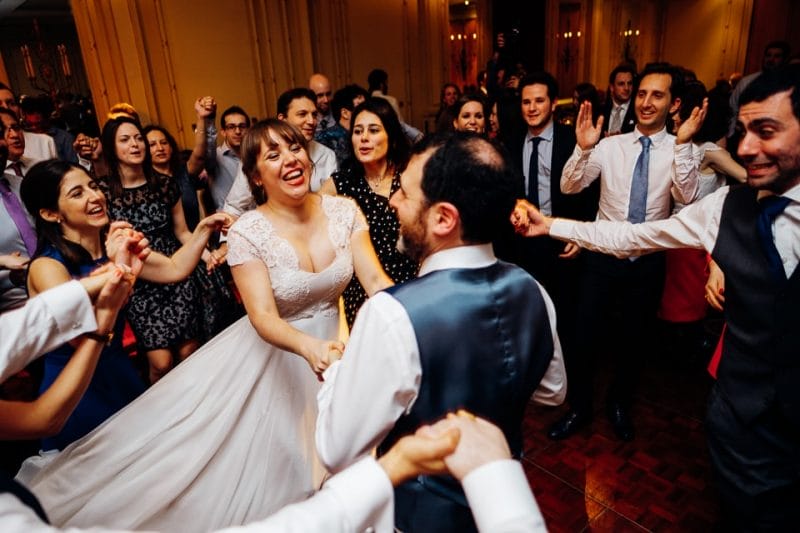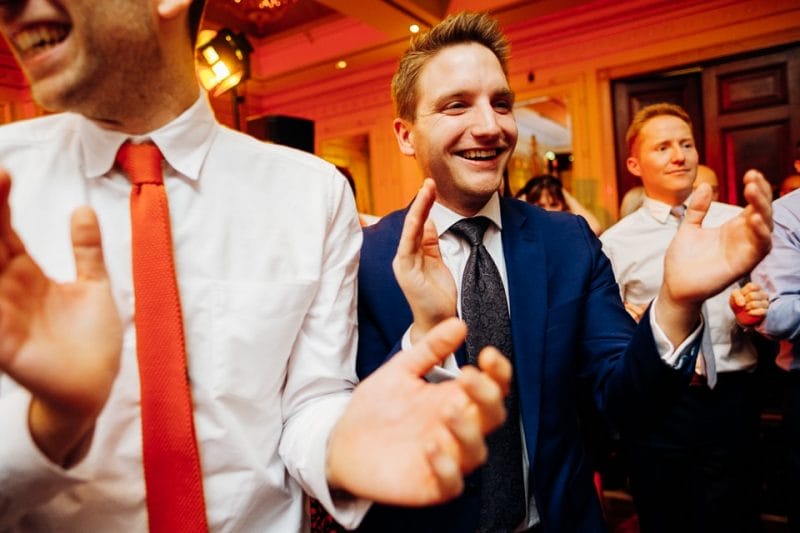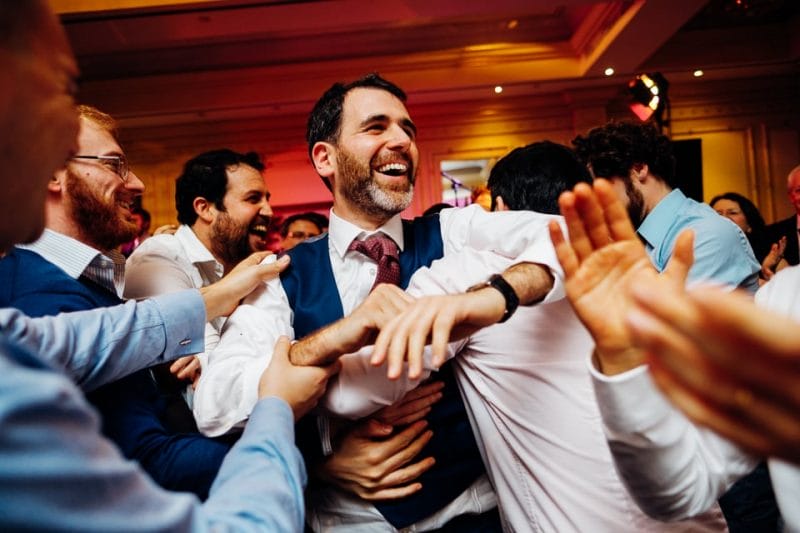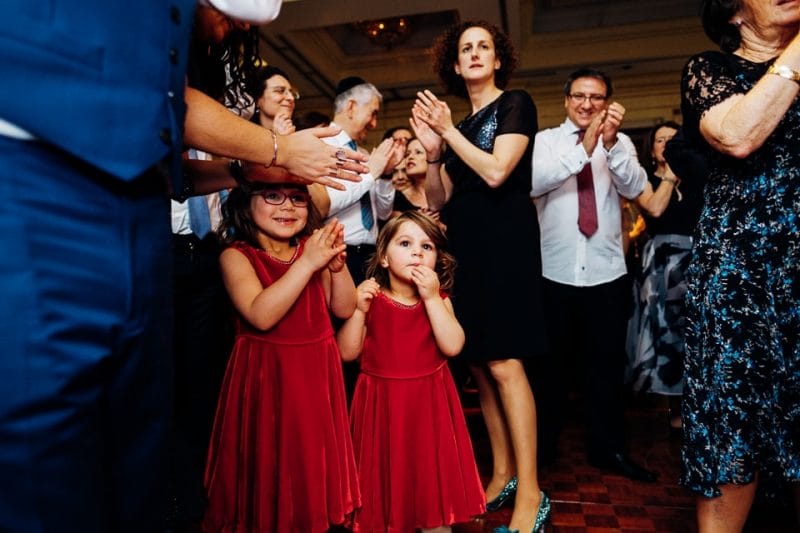 Caroline is as progressive as her bro Peter, so like his wedding, we had speeches from key women like the mums, best women and bride!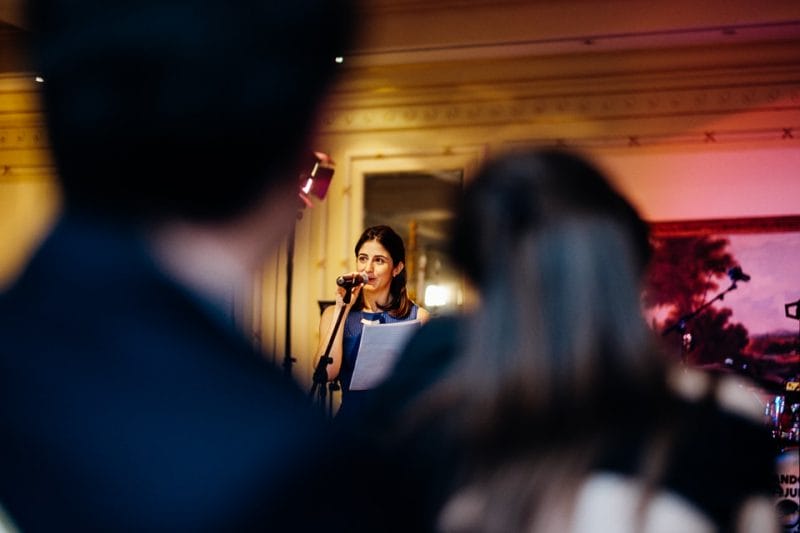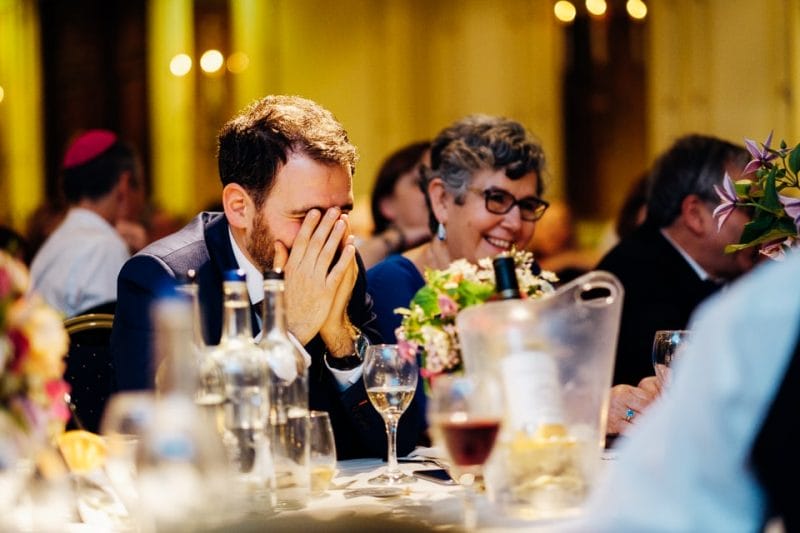 Dancing Vol. III feat. Pandora's Jukebox!