A Clapton Country Club wedding in London
This international multi-cultural couple had a classic London Clapton Country Club wedding with a ceremony at Islington Town Hall. The dress code for the wedding guests was to wear the traditional dress of their country, which meant the wedding was full of a diverse range of cool and colourful outfits! I started the day with the bride at a big airbnb they rented for her family coming in from abroad. She wore a lovely delicate mid length lace dress that was super easy to move around in. Her colourful and bright bouquet was made by Helena Willcocks who did a great job with their floristry at the Clapton Country Club as well.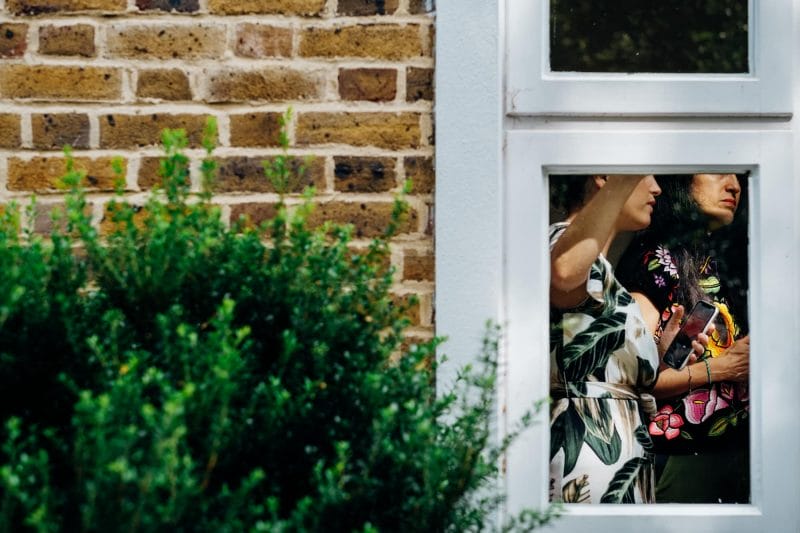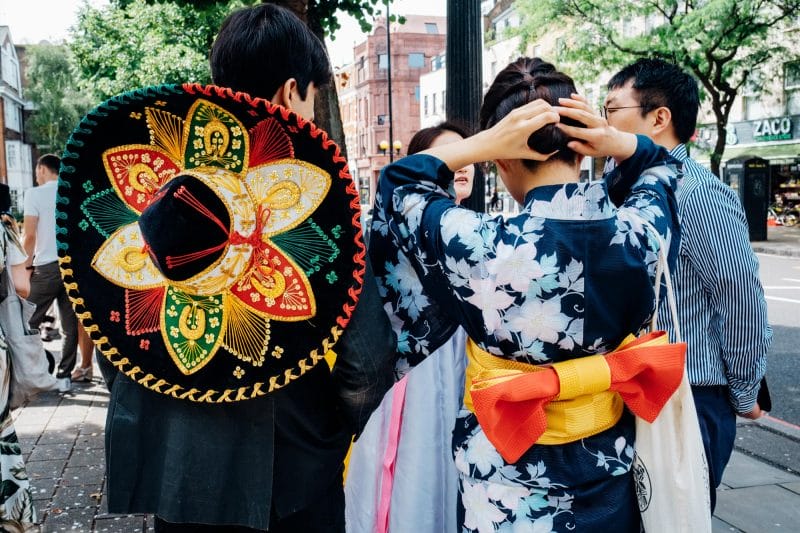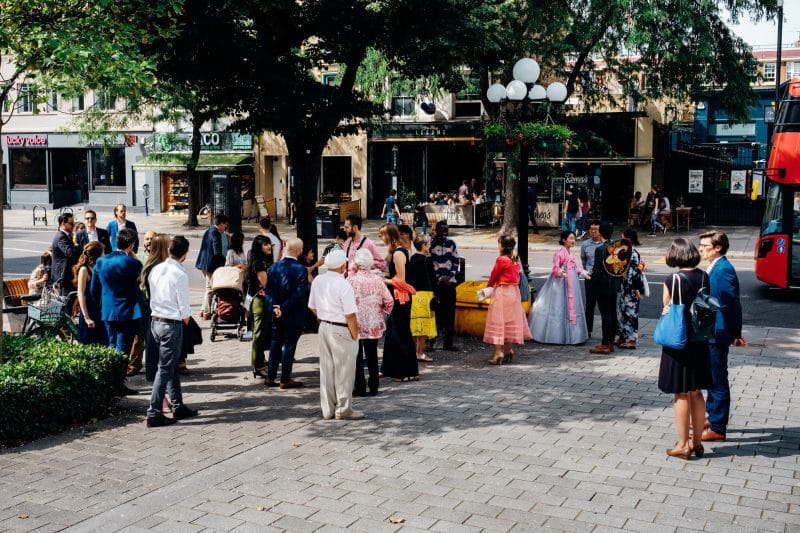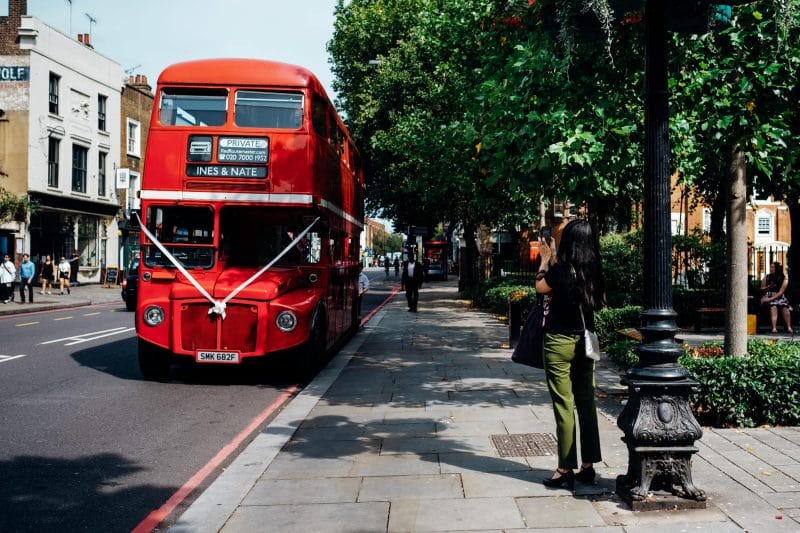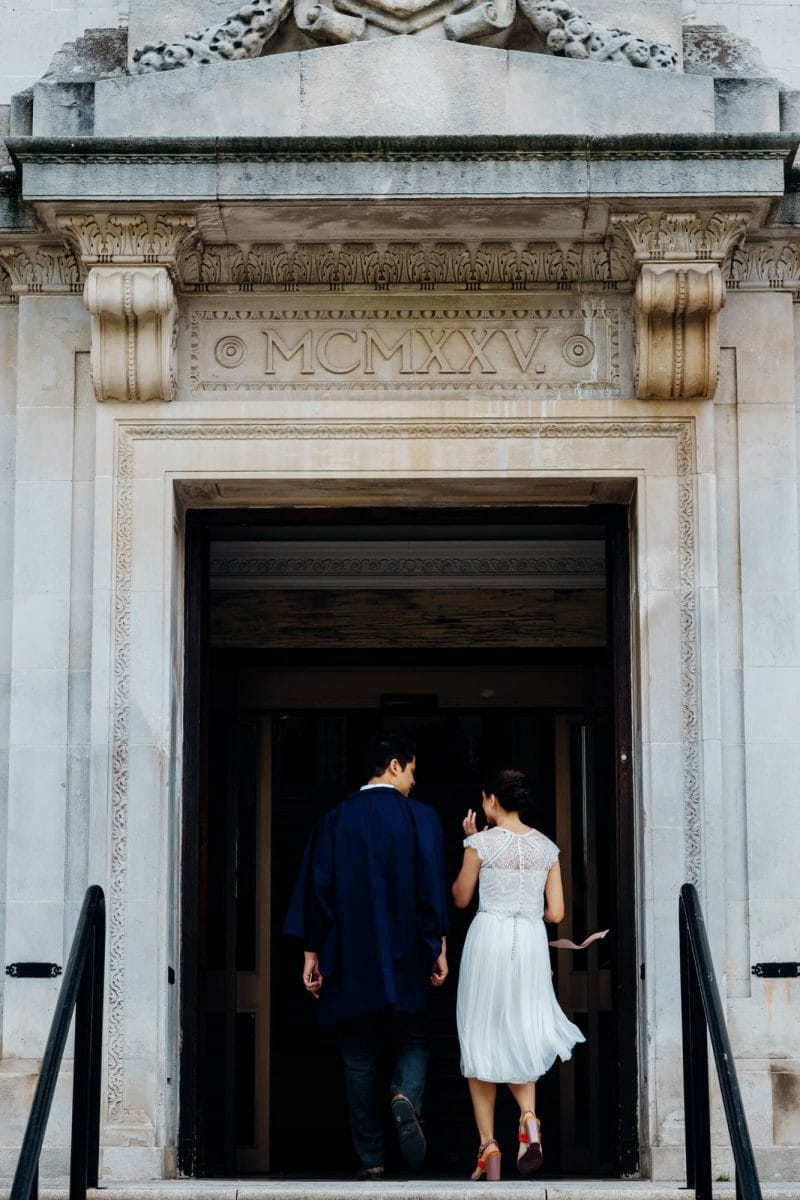 Islington Town Hall Wedding Ceremony
I'm a recommended supplier at Islington Town Hall, which is one of the best ceremony spaces in London as it's one of the largest and has the loveliest registrars! The couple had a short but sweet civil ceremony where rather uniquely the bride walked in with her grandma. After the wedding they boarded a red bus with all their guests to go to the Clapton Country Club for their wedding reception.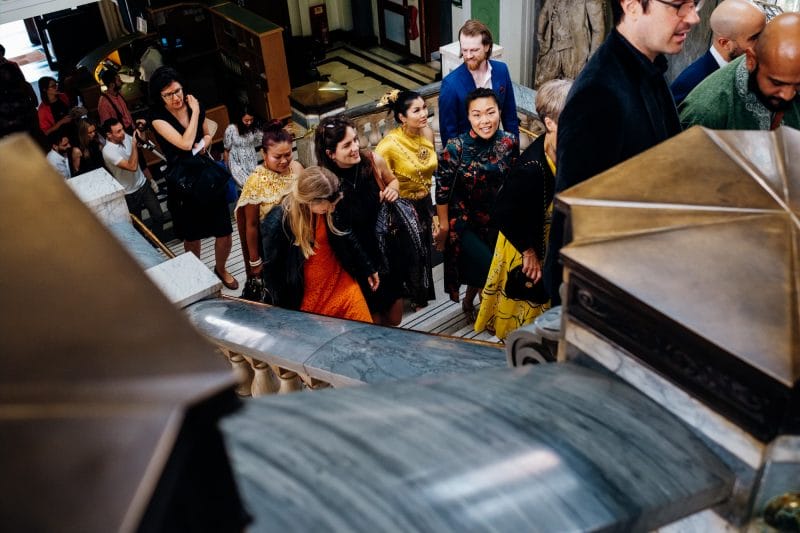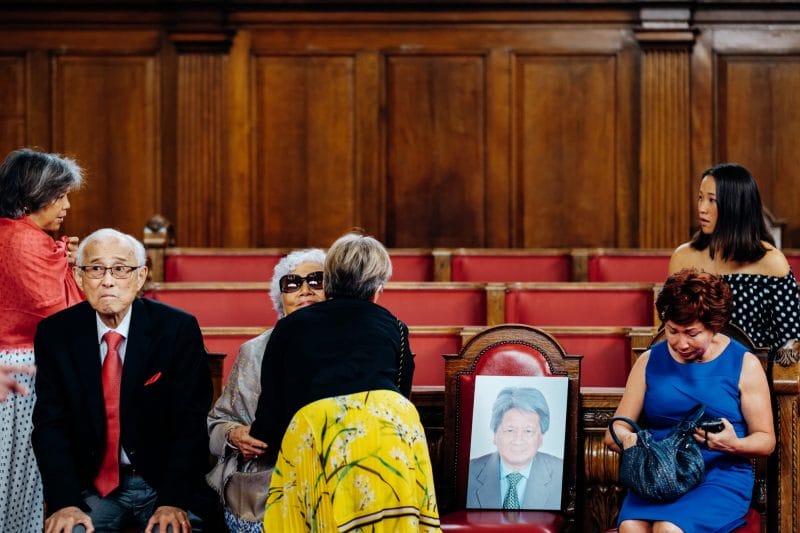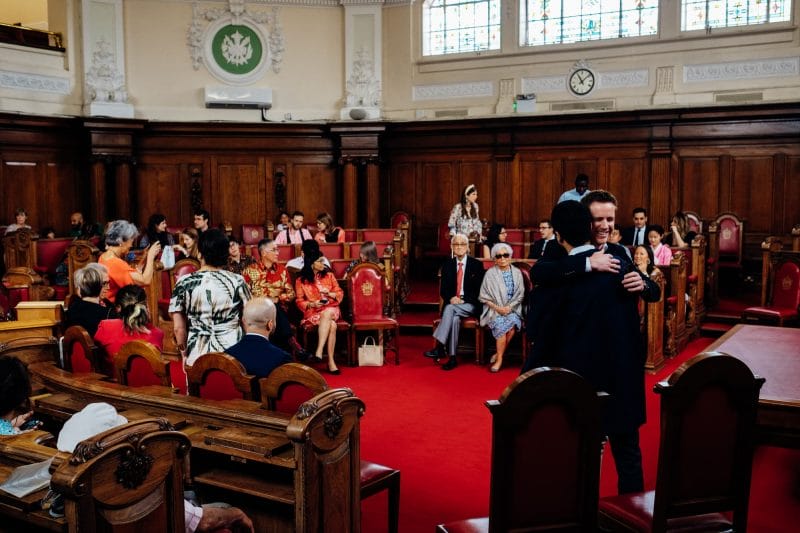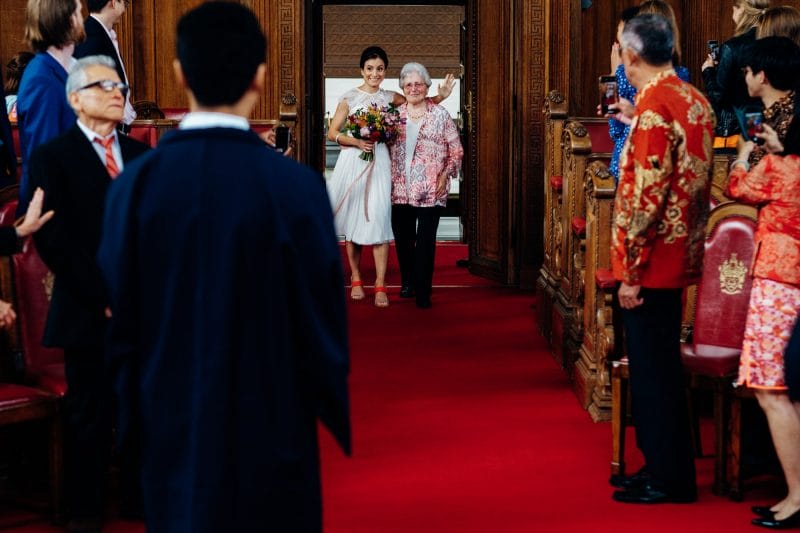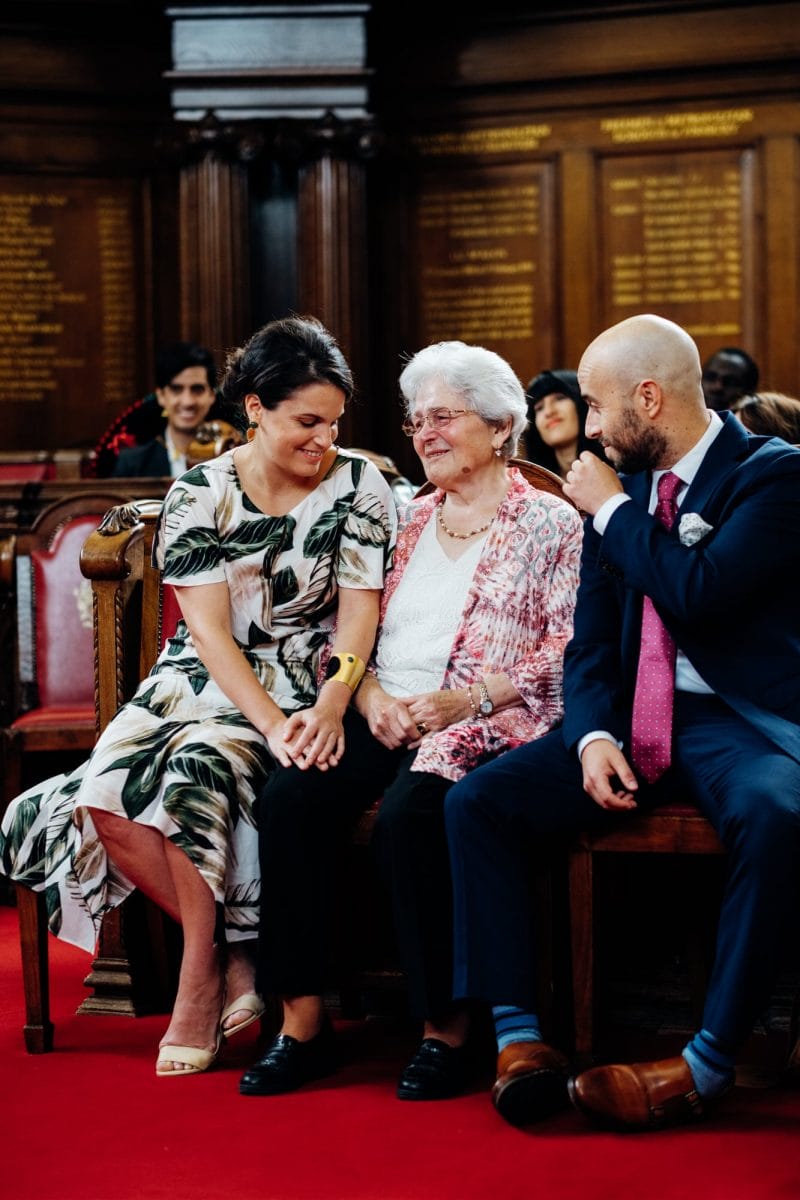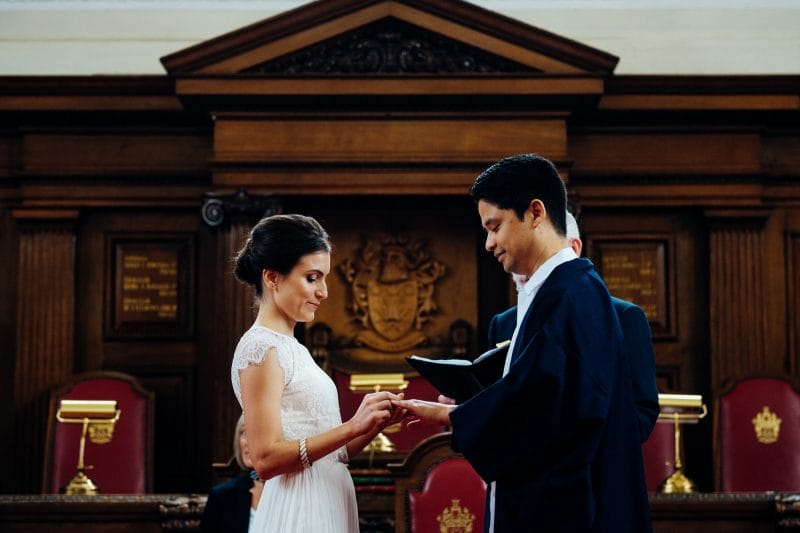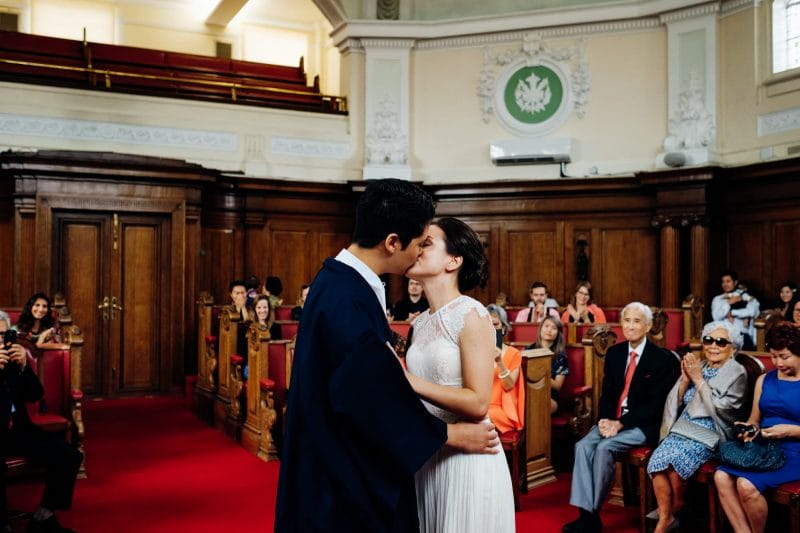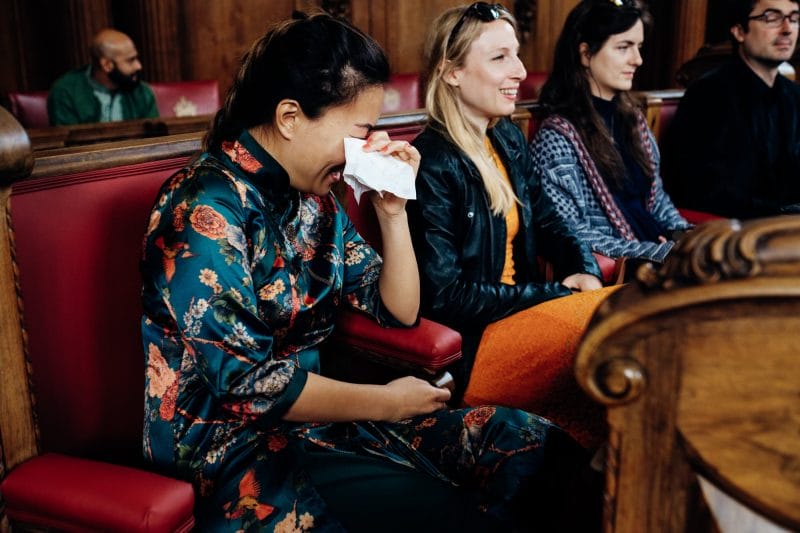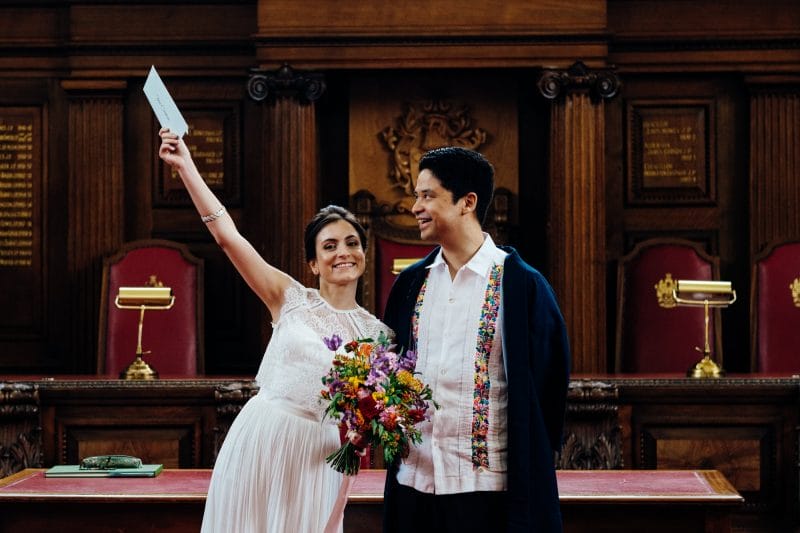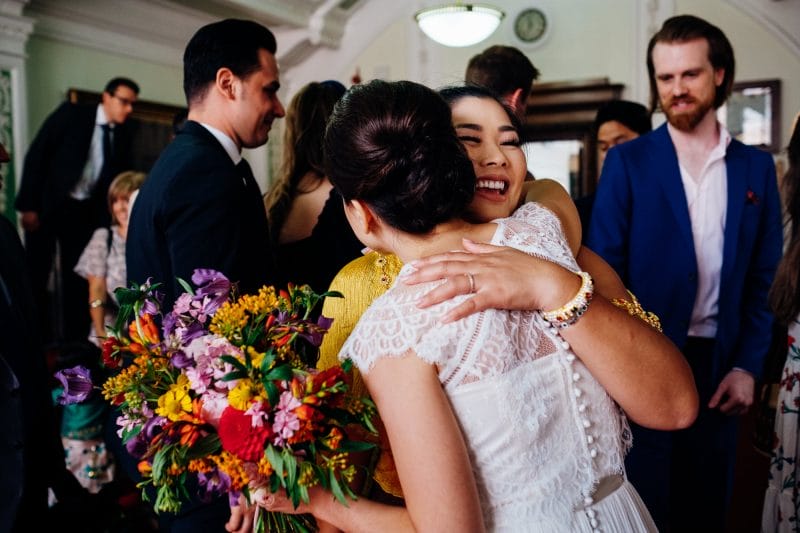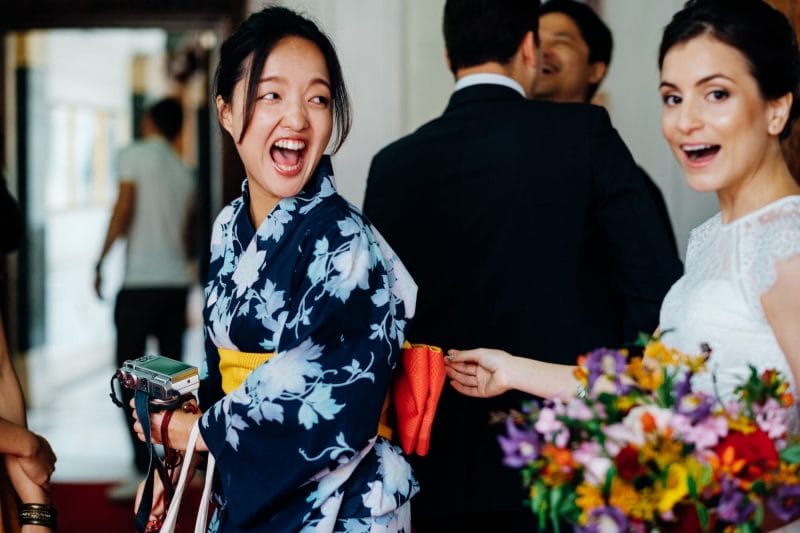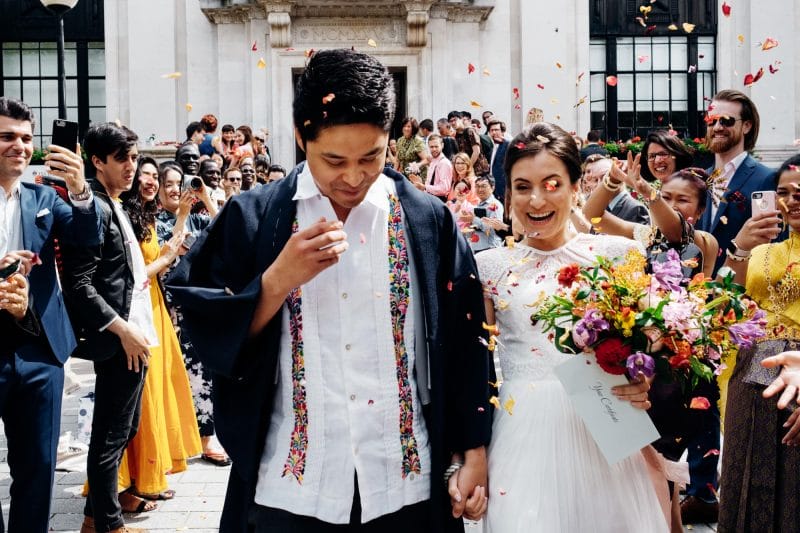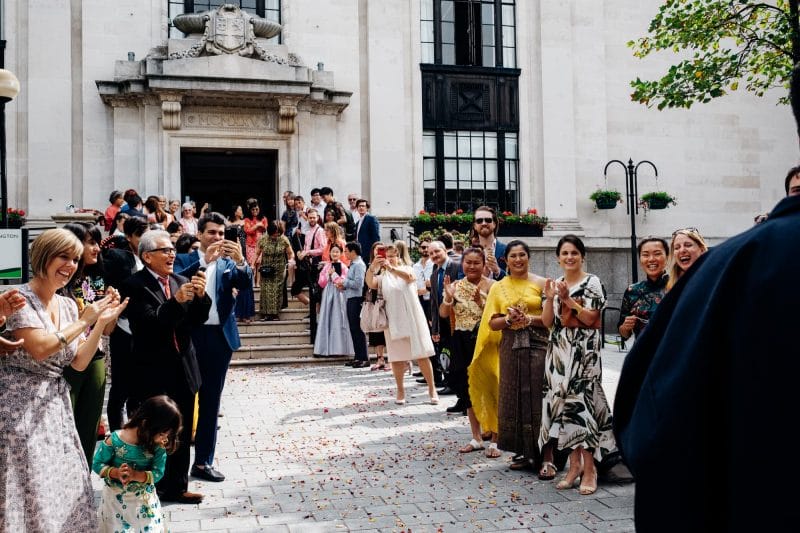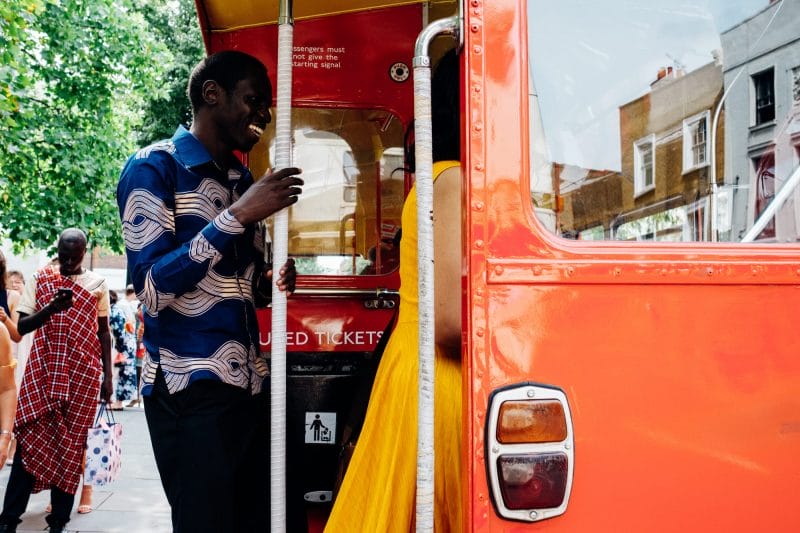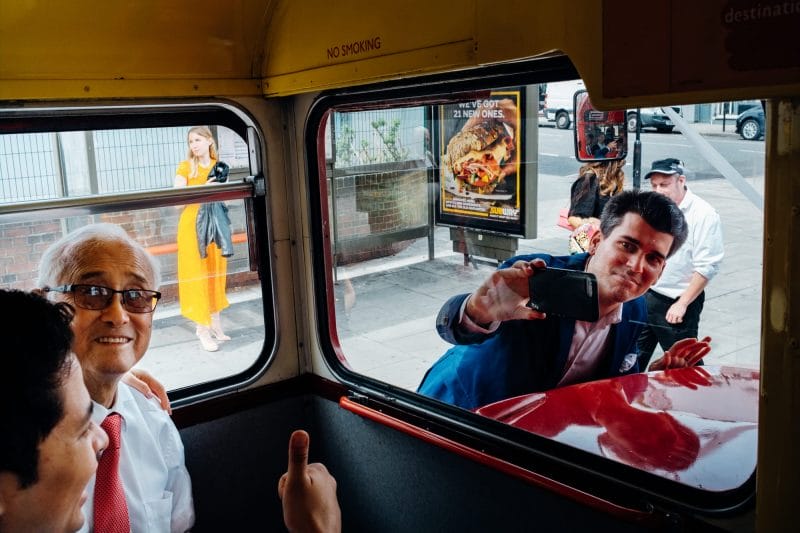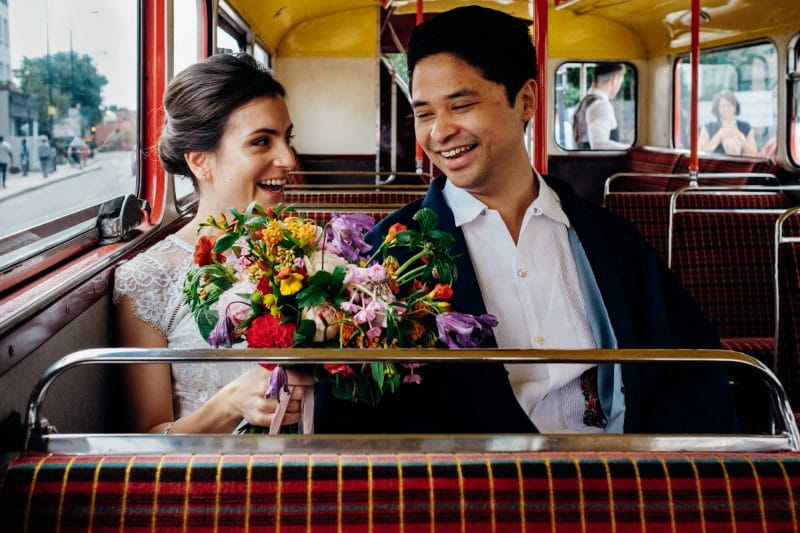 Clapton Country Club Wedding Reception
The Clapton Country Club is a great quirky collection of event hire spaces with an industrial vibe. The main room is warm brick and wood with gorgeous warm lighting and golden frames on the wall. The couple had a guestbook set outside the front and the guests spent the first few hours eating canapés and enjoying drinks out in the warm sunshine.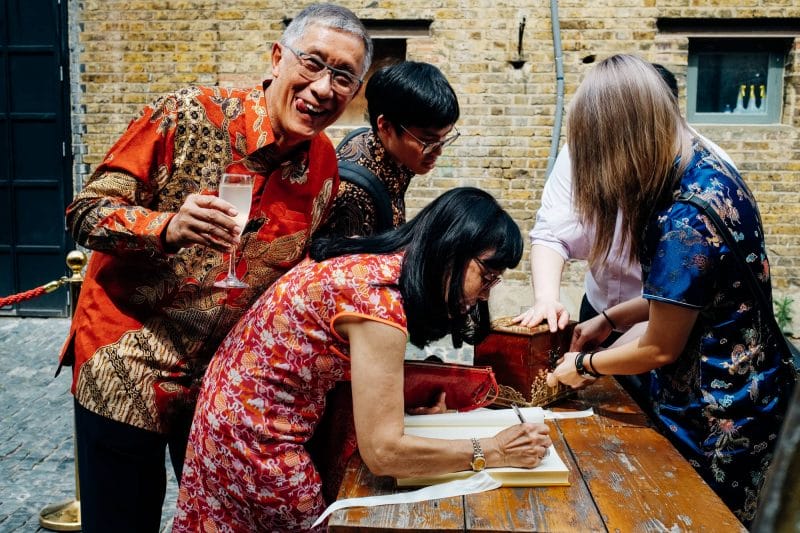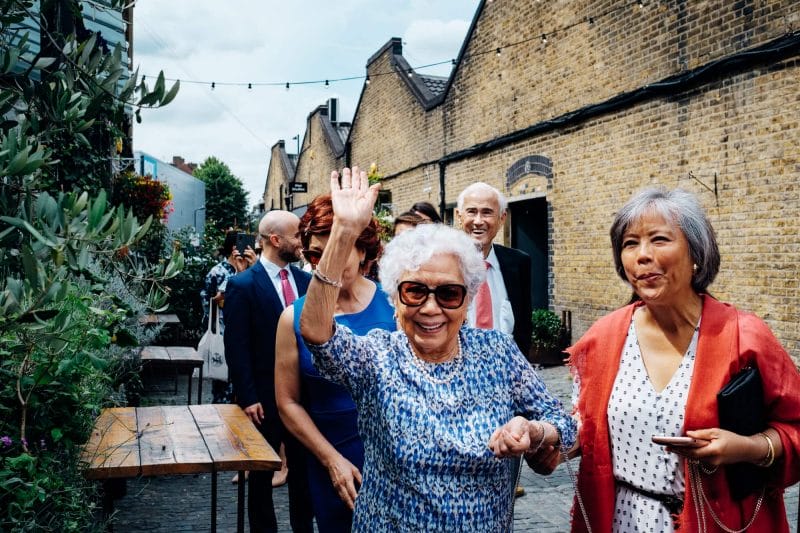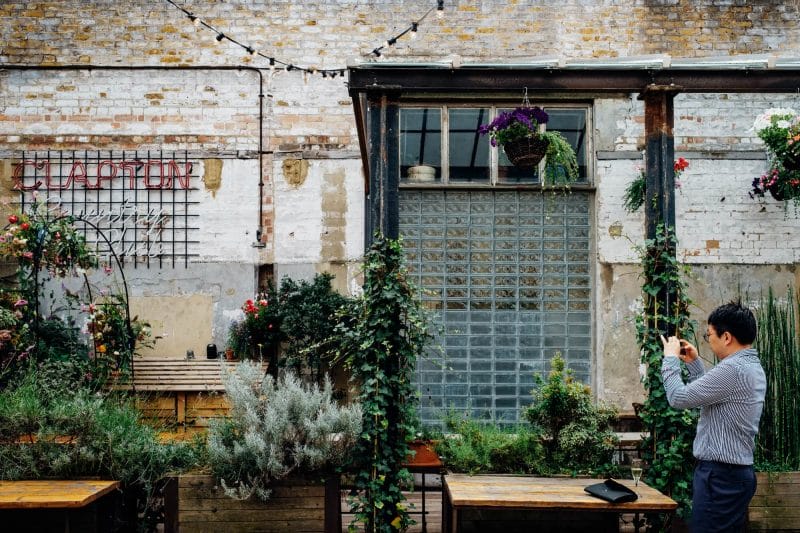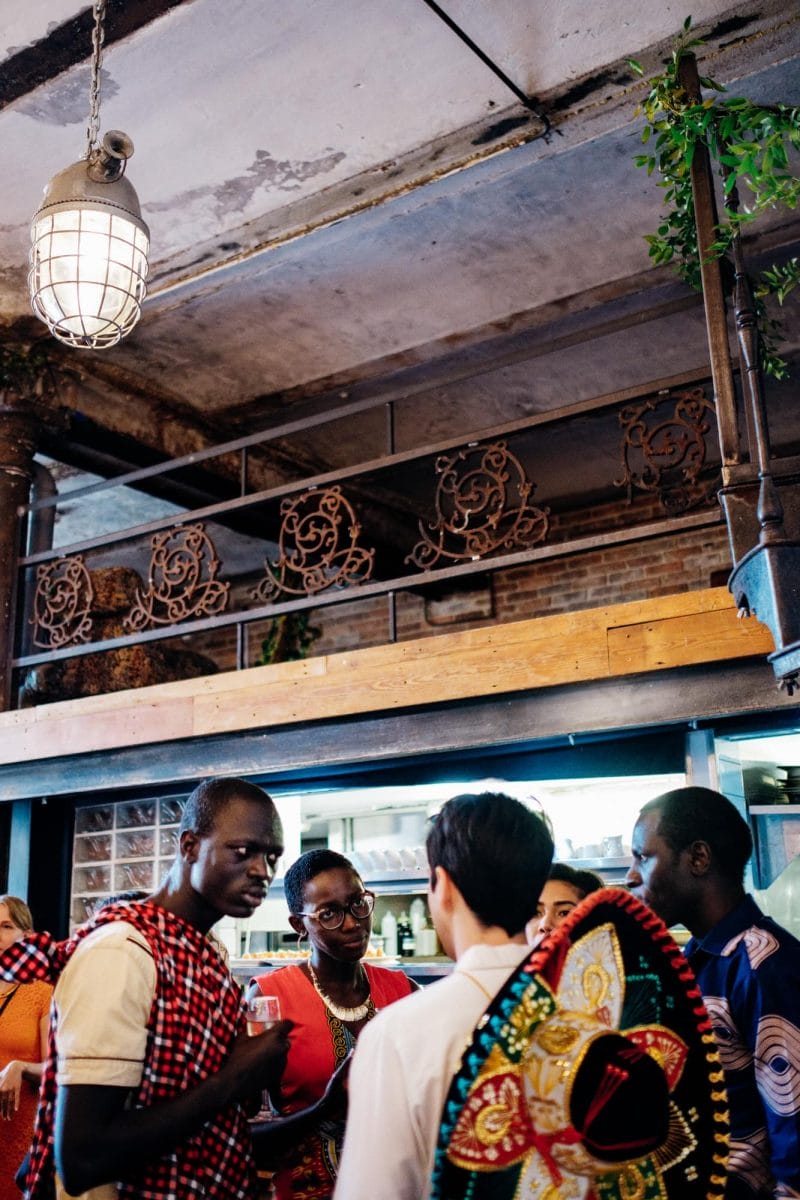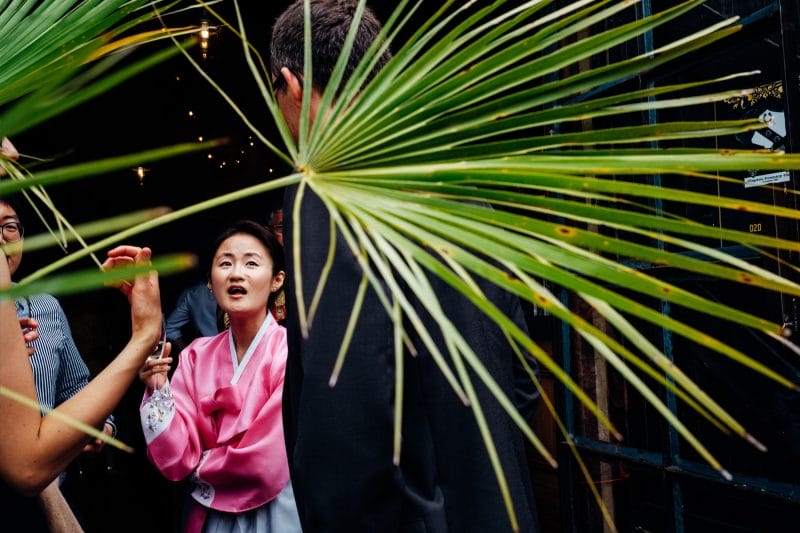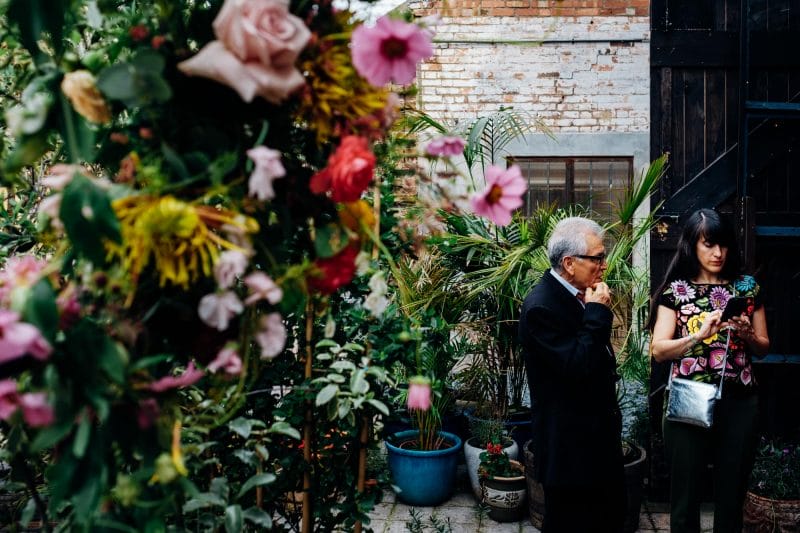 Several family members and best friends then gave speeches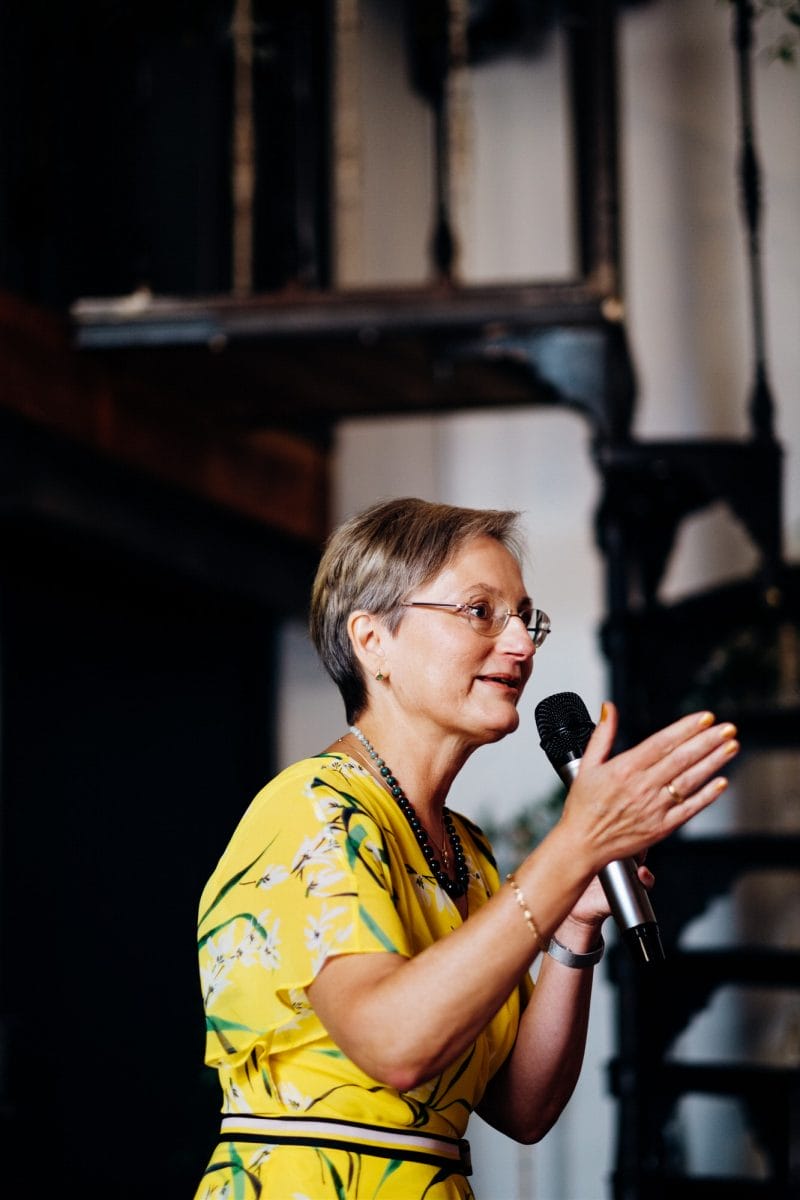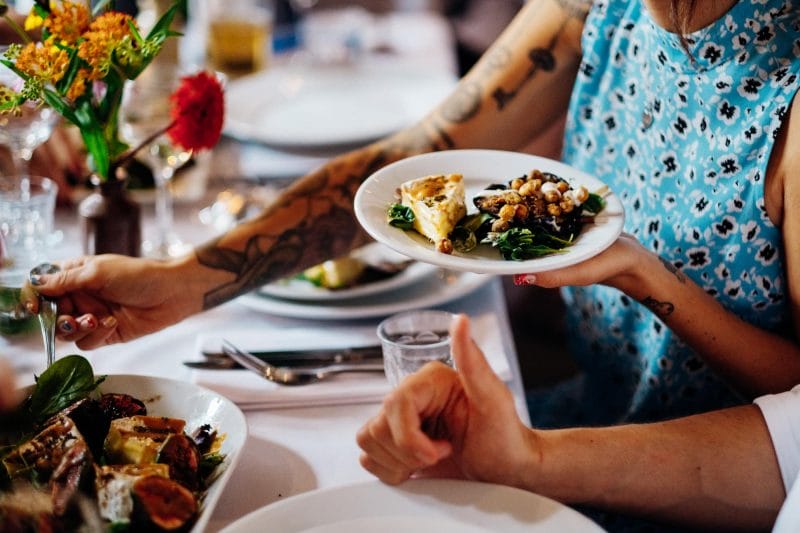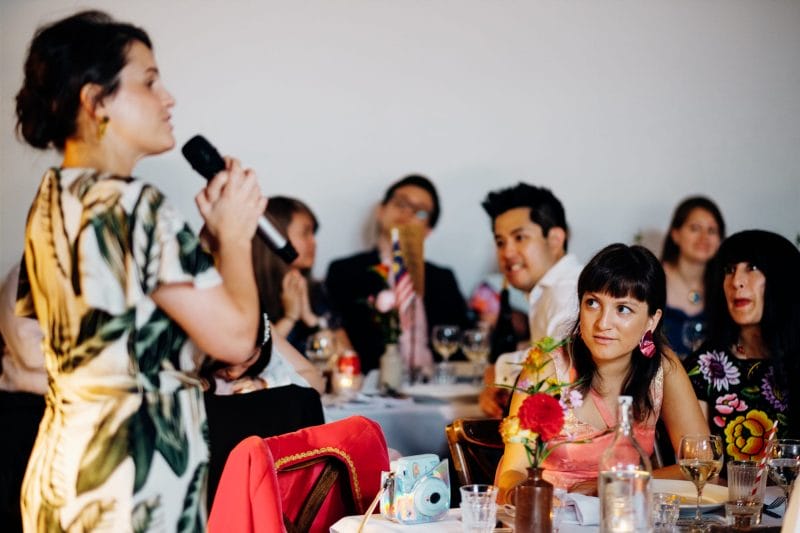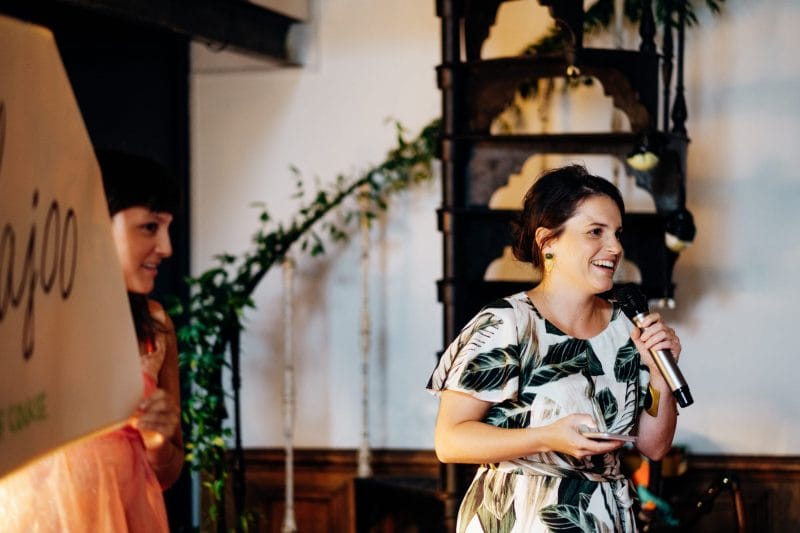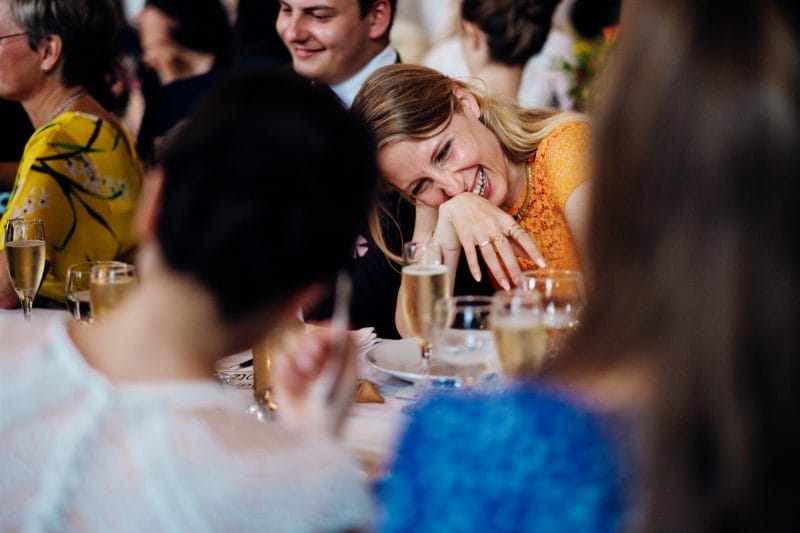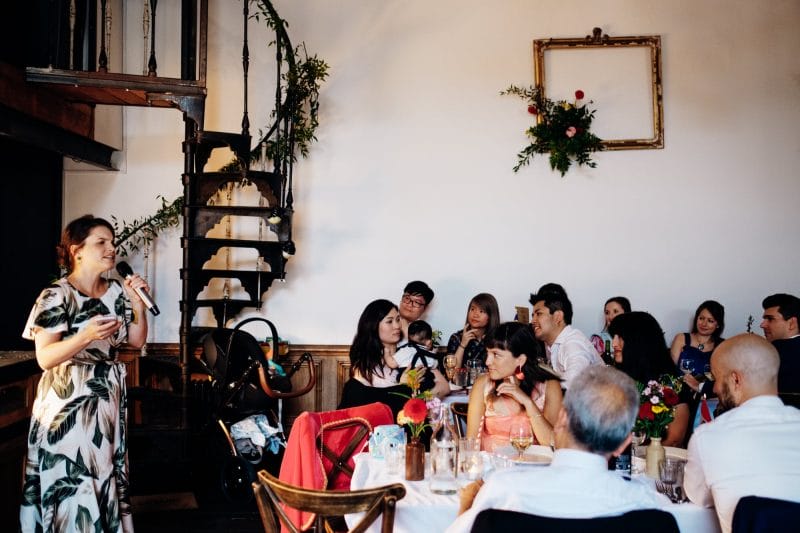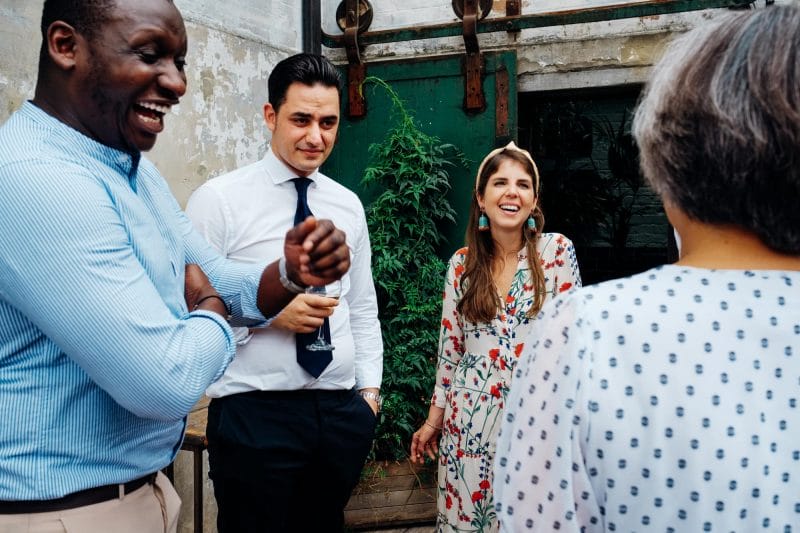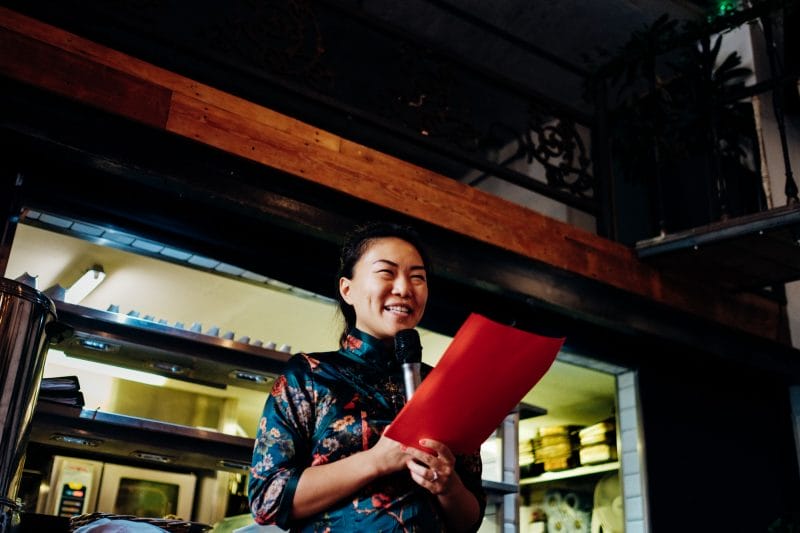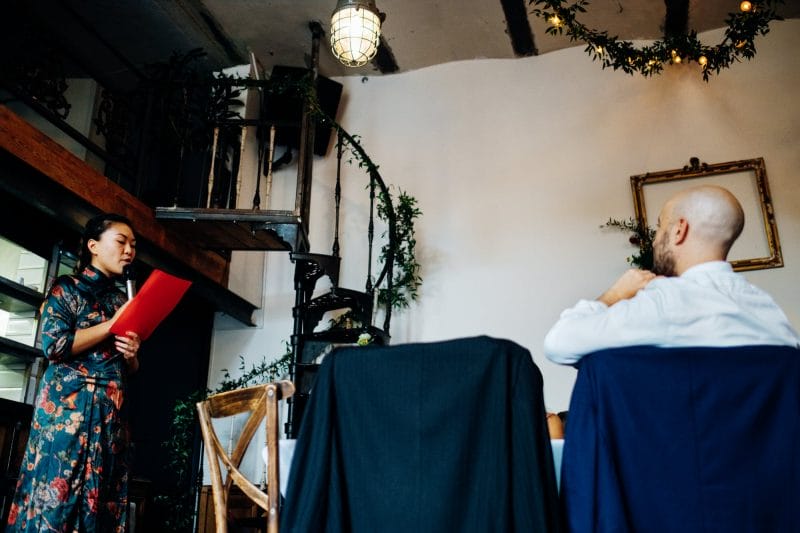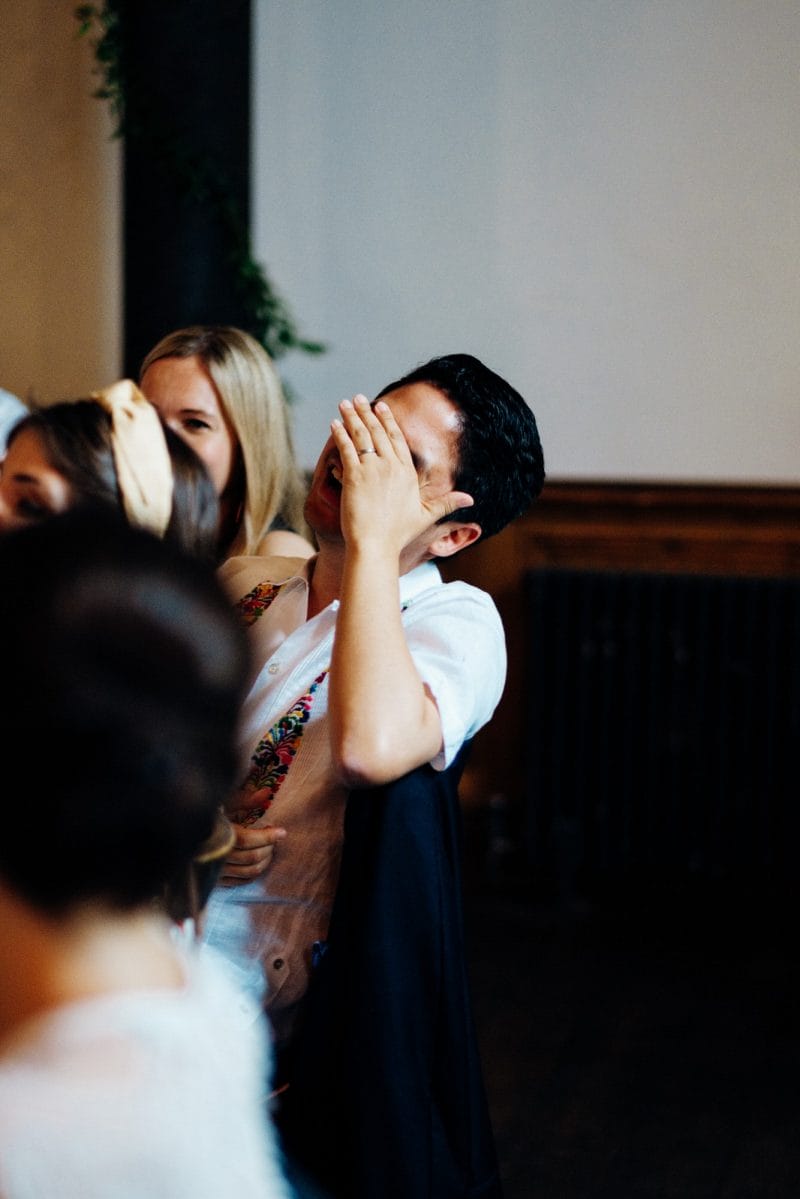 After the main dinner, the guests all went back outside to enjoy more chatting time, with a cake cut in between of the most beautifully decorated fruit and
flower cake, followed by Peruvian traditional savoury evening buffet snacks to represent the groom's side!