London wedding photographer
M: Seb and Charlotte are an awesome couple who got married at The Old Library in Dulwich College before moving onto the Tanner Warehouse wedding reception venue. I was especially excited to shoot for them because when Seb enquired I quickly realised that he is in a band I have seen and photographed live at YNot festival back in my music photography heyday, called I AM IN LOVE. And randomly I had been dancing around my kitchen to one of their songs only a few weeks before. When we met, I loved Charlotte as well and I got a really good sense that they were going to have a super fun wedding!
Seb proposed after 10 months of dating! It was the weekend of Charlotte's 30th and Seb had arranged to take Charlotte out for cocktails. However, he had a cunning plan. For the whole time, Seb complained about an upset stomach, and demanded that the night got cut short. On the way home, he was angry because he thought he had lost his keys (this was part of the plan). Importantly, Charlotte was the one that opened the front door first, welcomed by 200 candles that had been kept safe by their friend, Rowan. The ring was sitting on the mantle piece in the living room. It was a very romantic proposal, indeed.
C: We had a superb day, with the ceremony taking place at Dulwich College and the reception being hosted at Tanner Warehouse in Bermondsey, near London Bridge. We really wanted to make sure that there was a real party vibe,so we made sure we had enough alcohol for our guests and that there was great music. It's all a bit of a blur to be honest, but it was just a magical experience. The guests looked lovely, the flowers were beautiful, we had fun on the double decker buses, the party was pumping, the speeches were emotional and funny – it all added up to the perfect day (a song/video performed by Seb's friends).
M: I started the day with Charlotte as she got into her stunning modern two piece wedding dress of an elegant crop top and skirt made by Rime Arodaky from a shop called The Mews Bridal in Notting Hill, whilst her bridesmaids wore matching lavender full length wrap dresses. Seb wore a grey wool suit from Reiss.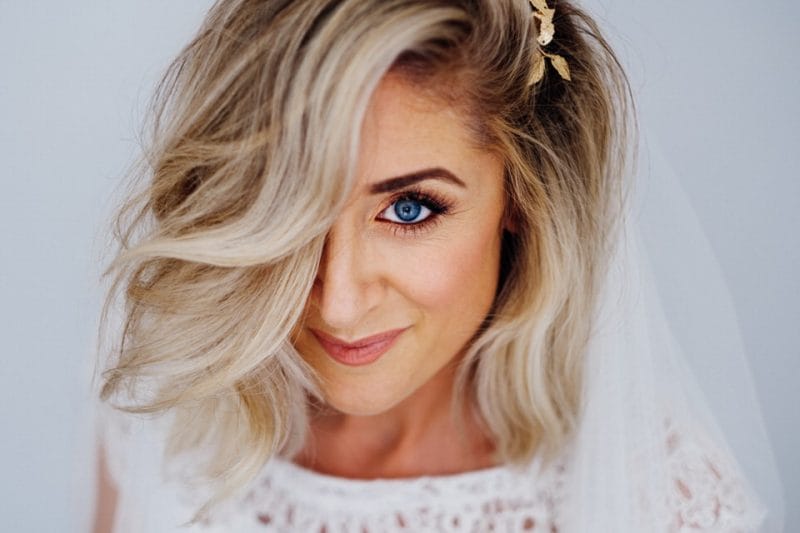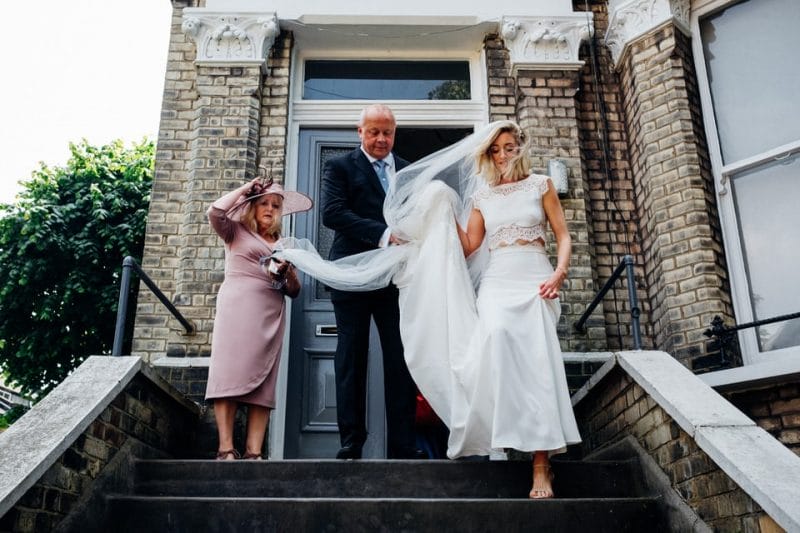 Wedding ceremony at The Old Library at Dulwich College
M: I headed over to The Old Library at Dulwich College with Charlotte and her dad, which is a sweet small room licensed for civil marriages.  They had several readings which made Seb pretty emosh!
S: My favourite memory from  for me, it is definitely seeing Charlotte for the first time at the ceremony as she walked down the aisle. Charlotte looked absolutely stunning. I mean, she always does, but on this occasion she blew my mind.
C: My favourite moments included walking down the aisle with my dad to Seb and being able to say our vows in front of a room of family and friends.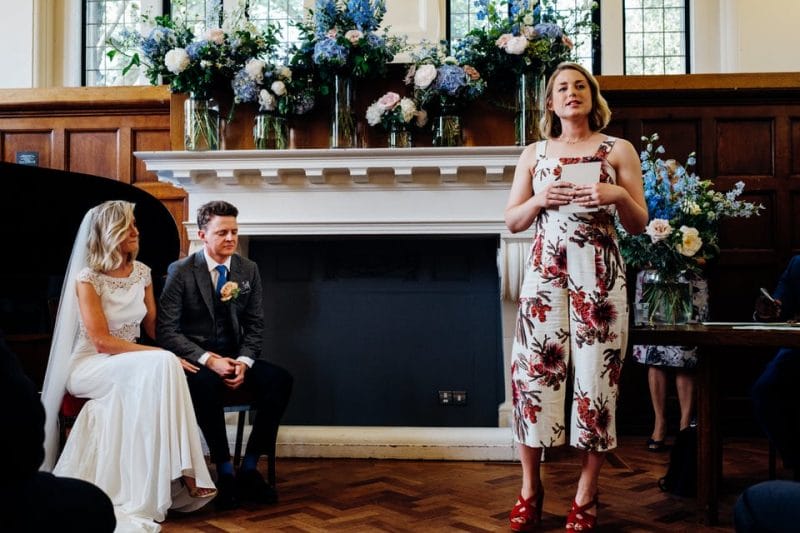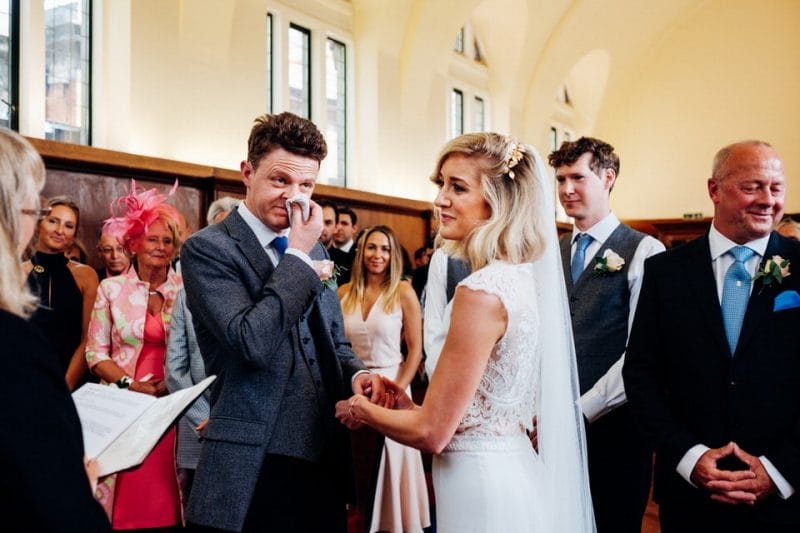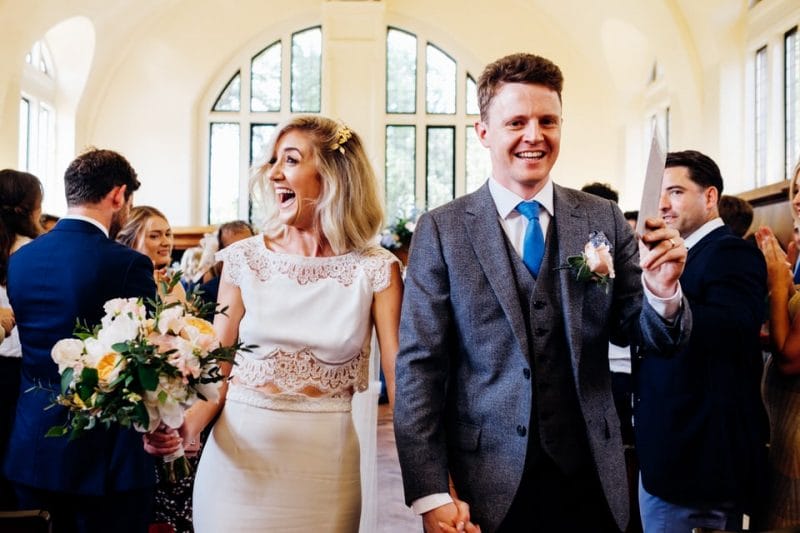 After the ceremony we had some group shots outside the venue whilst the double checker red London bus drove the wedding guests from the Old Library at Dulwich College to the Tanner Warehouse wedding reception.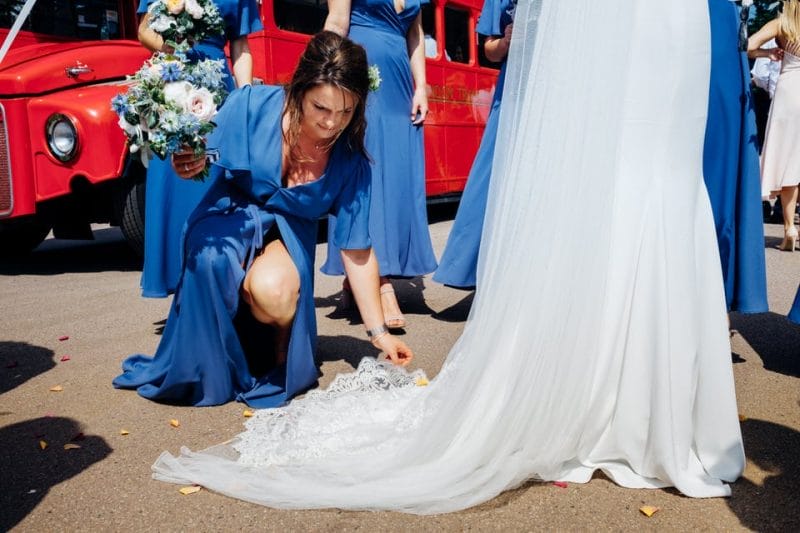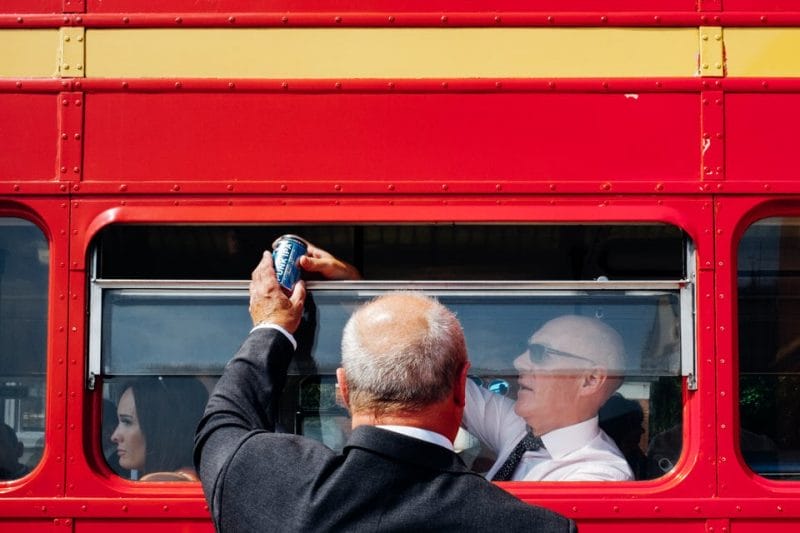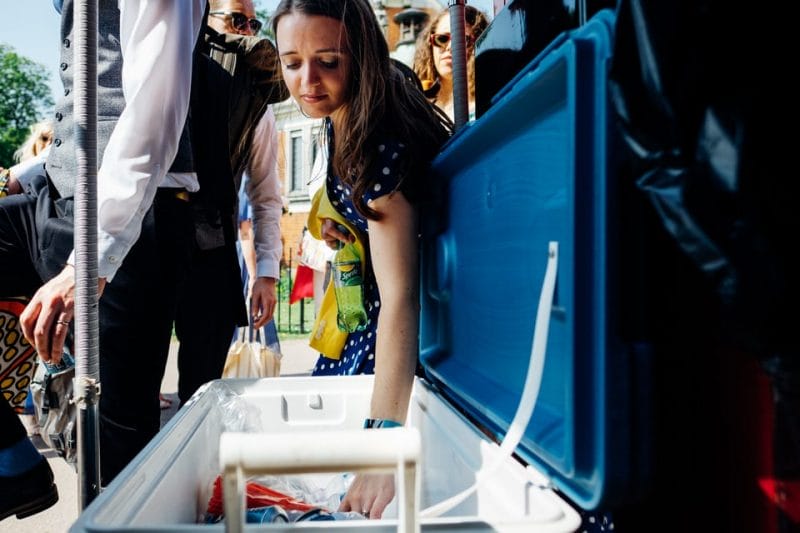 Tanner Warehouse wedding reception
M: The Tanner Warehouse is a cool London wedding venue that I've shot at before, which is a dark wooden bar with vintage gymnasium decor. It looks so great as IS that it doesn't require anything extra.
C: We didn't really have a theme. I guess you could say we just wanted everyone to be drunk and merry. Maybe that was the theme!
S: I have such fond memories of walking into Tanner Warehouse for the first time and having all of your hard work realised seeing everyone's happy faces! We absolutely loved the guys at Tanner Warehouse. They provided a professional, creative package. Great food, great service, and they took away a lot of the stress by understanding our needs very quickly. Miles and Gatis were the main men there, and they really knew how to create a great atmosphere and happy guests.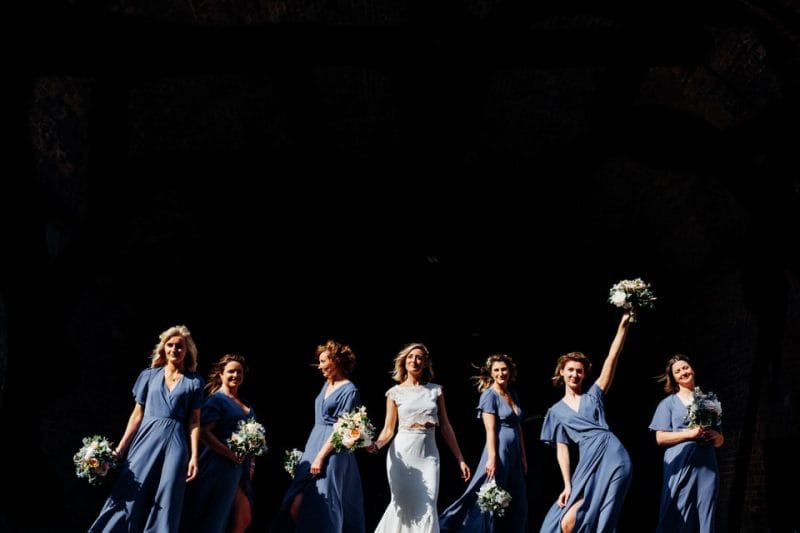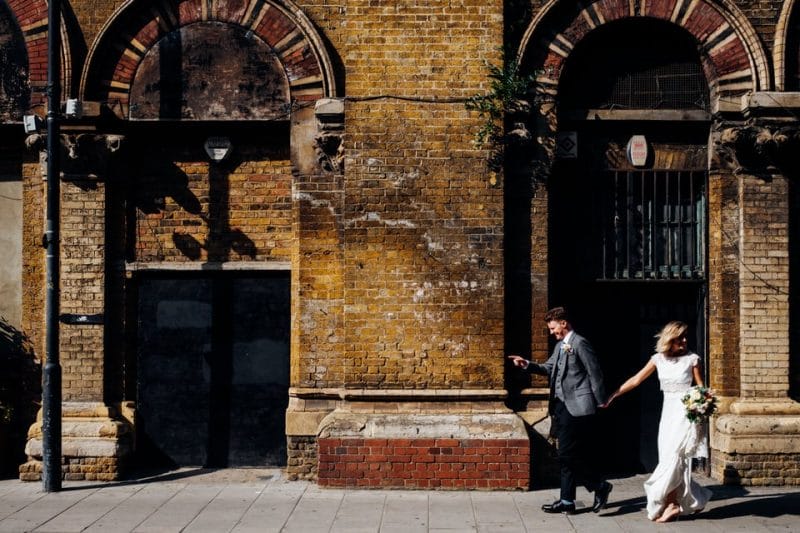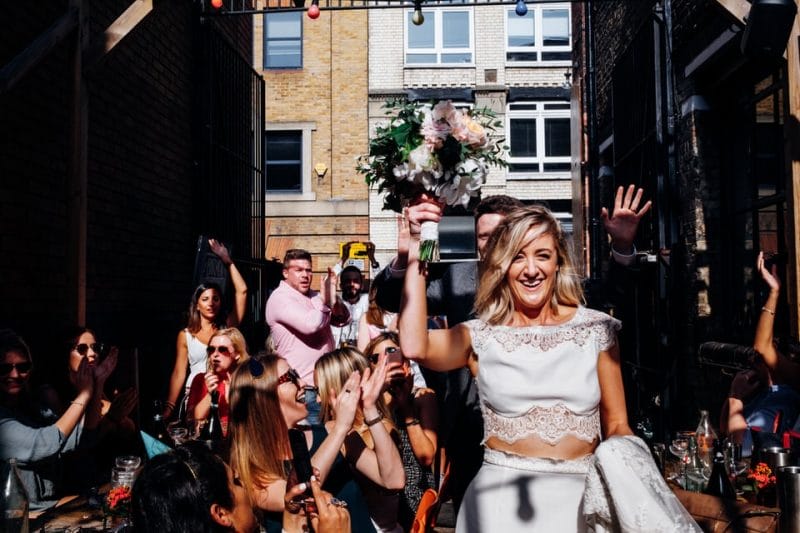 M: After arriving at the Tanner Warehouse Seb and Charlotte went straight into a few speeches.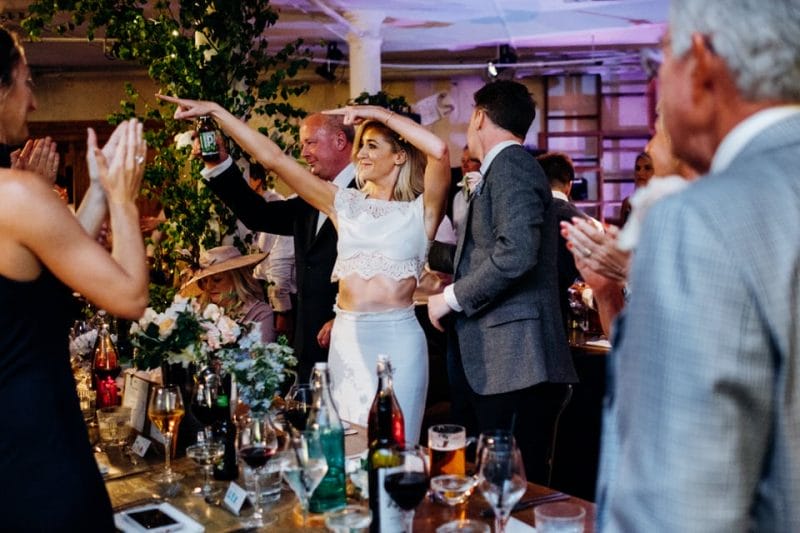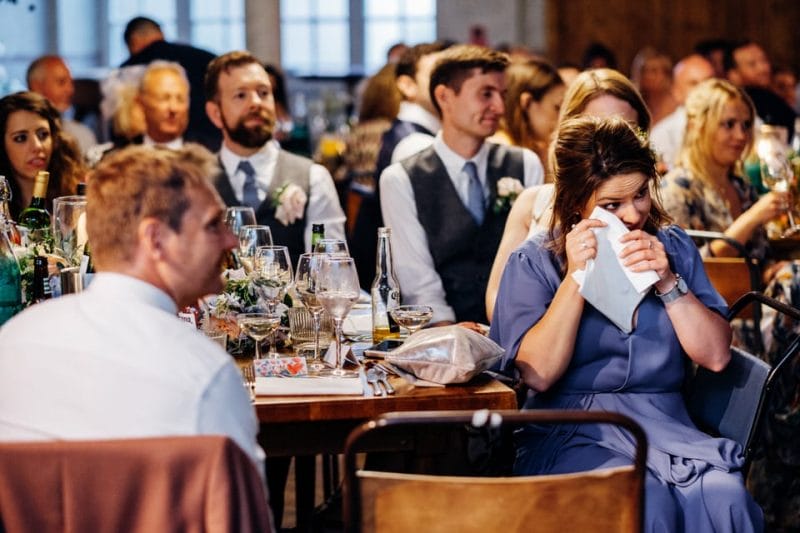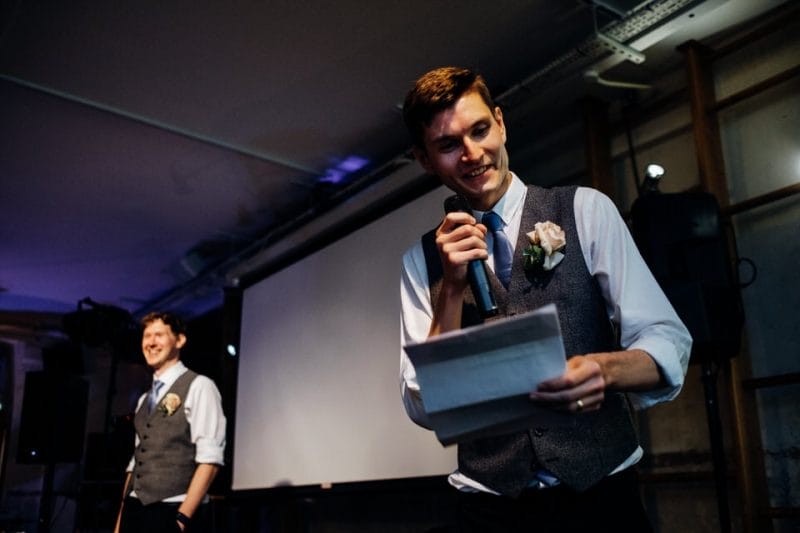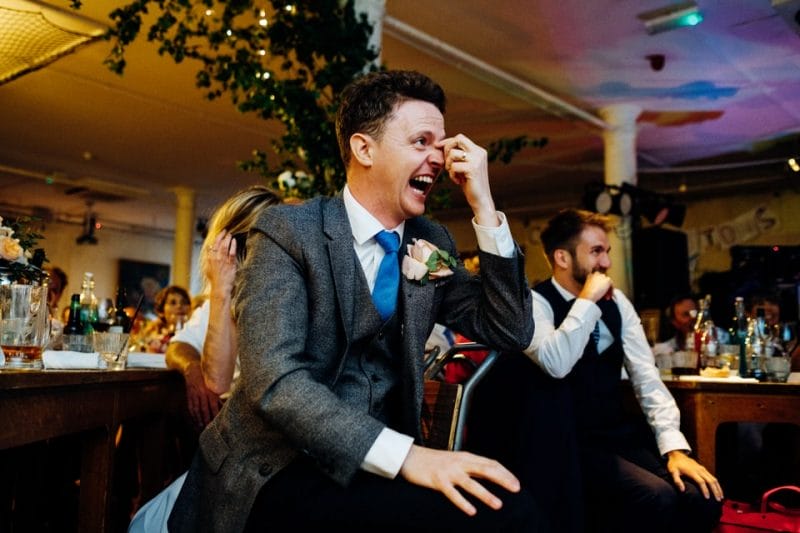 S: Marianne, you have been a wonderful photographer and we are so glad you agreed to shoot our wedding. You made everyone feel completely at ease and you acted in such a friendly and professional manner. The photos you took are amazing as well! I'm glad you took those photos of the band at Y Not Festival all those years ago and our paths were able to cross again.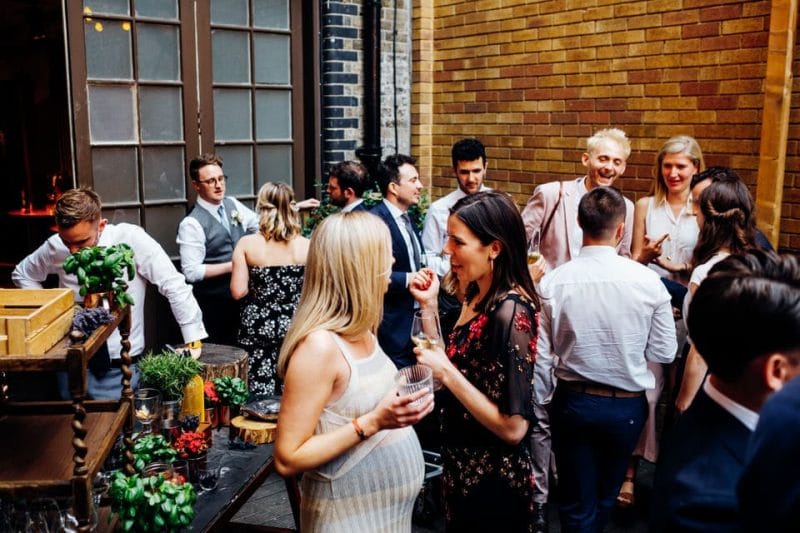 S: I also really remember our first dance. It was a lovely mashup of Jessie Ware and Drake and I loved cutting some shapes with Charlotte to that. Also, getting drunk and dancing to the band.
C: We also loved the guys in the band – The Soul Junkies. They were very professional but chilled and they really kicked it live.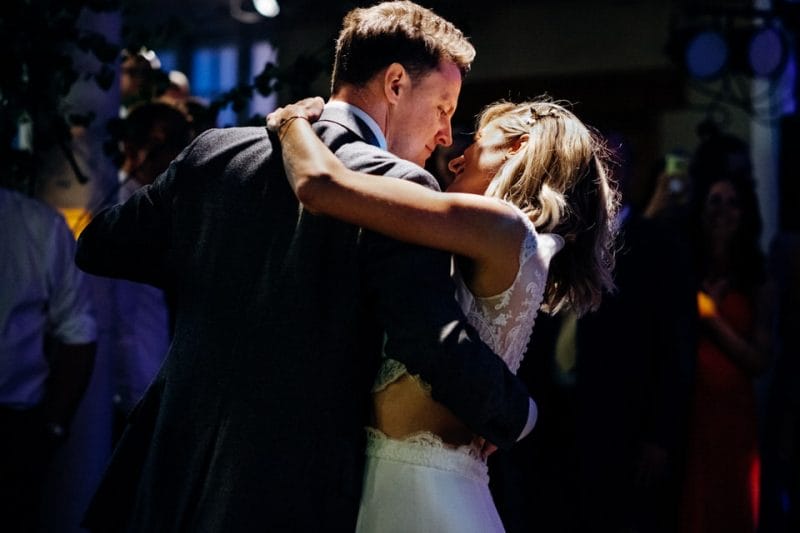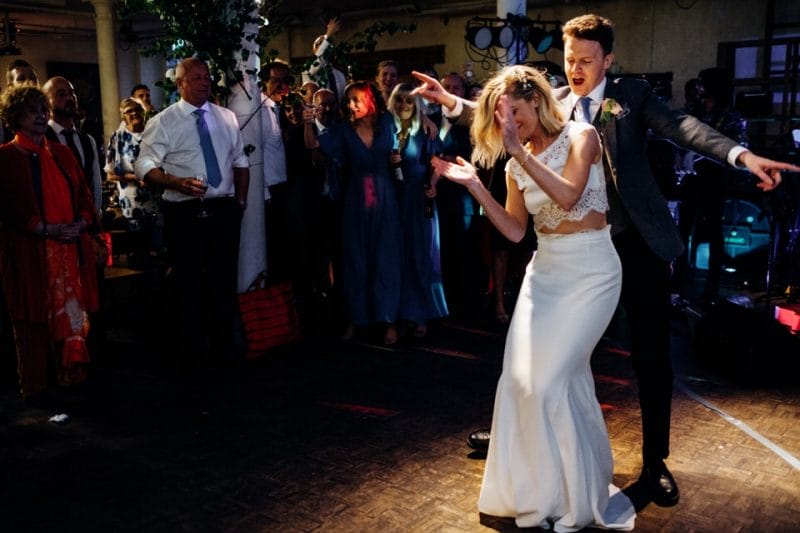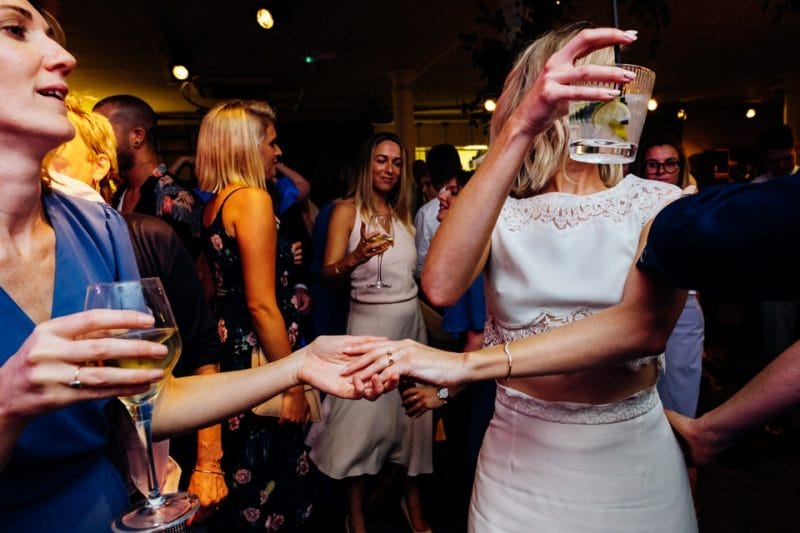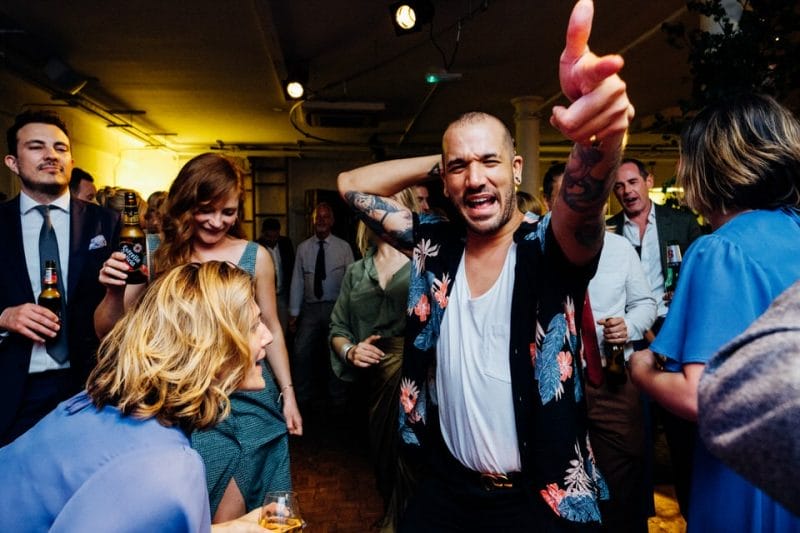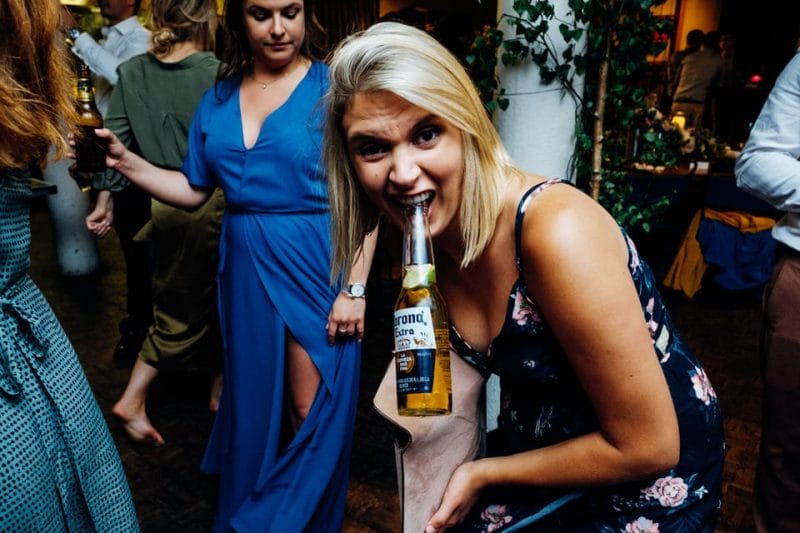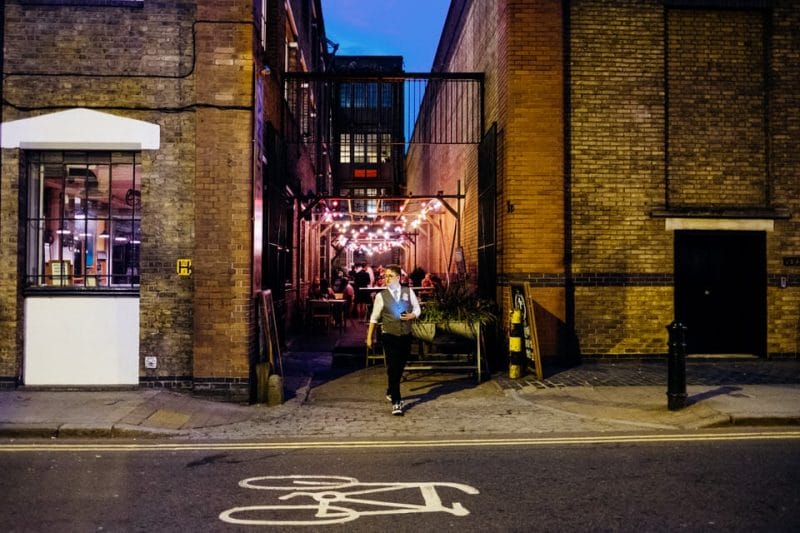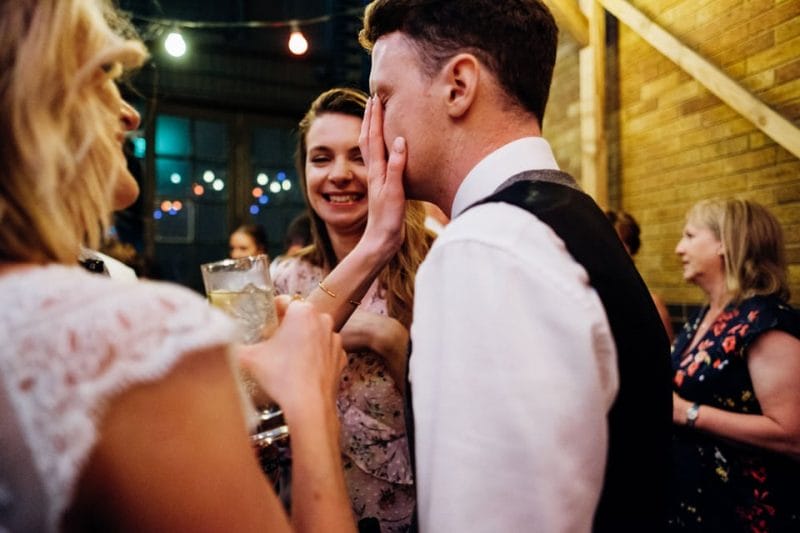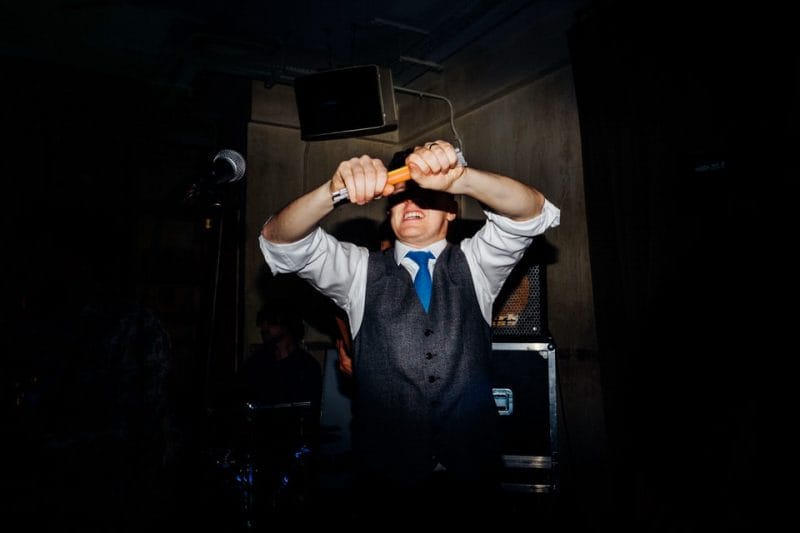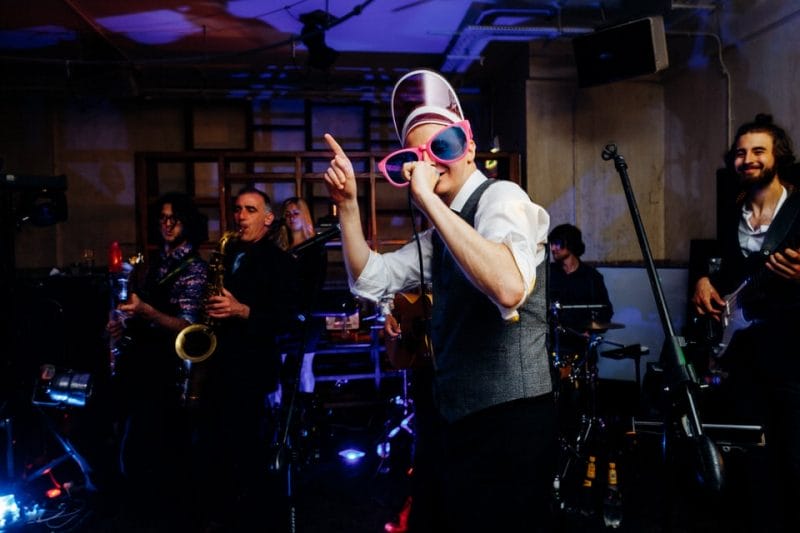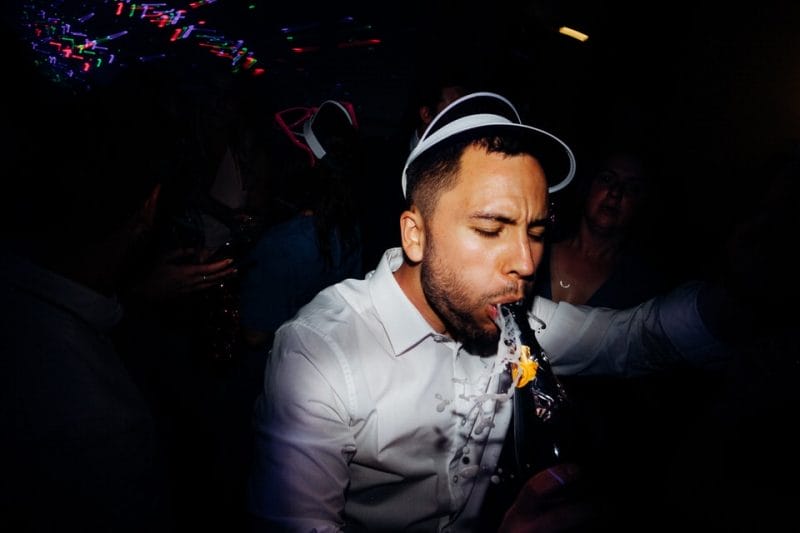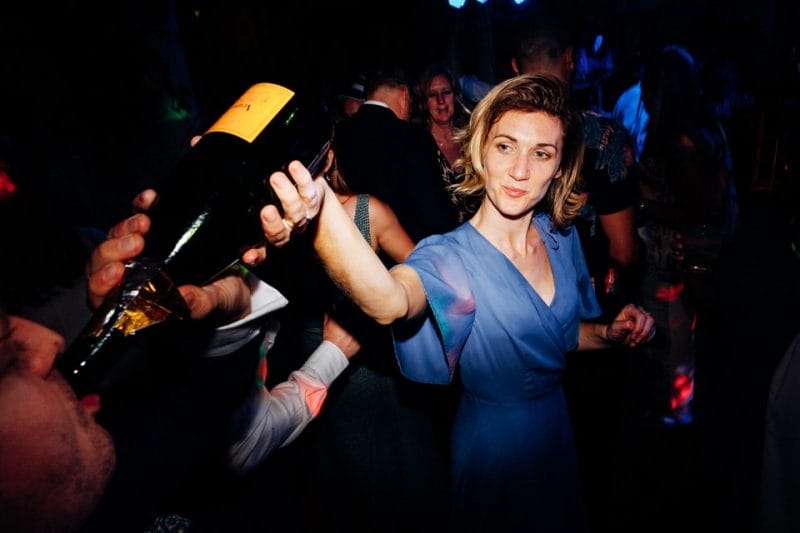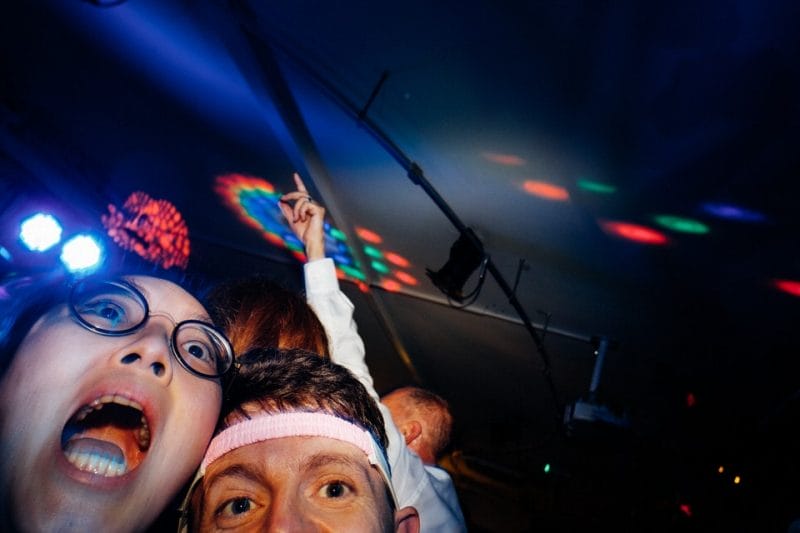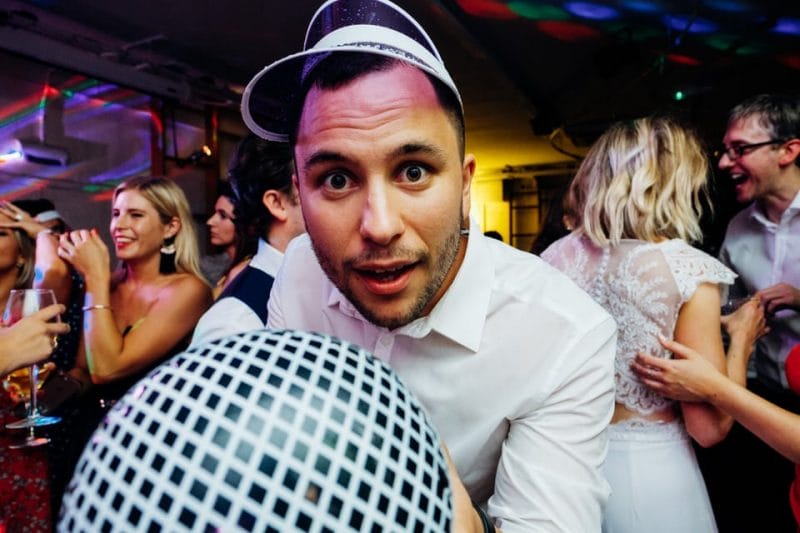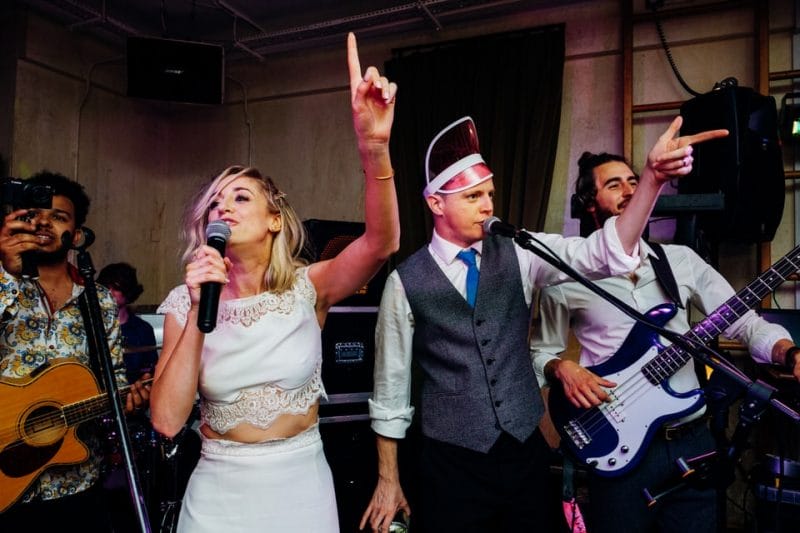 M: What's the number one planning tip you'd give to other couples?
C: Make sure you set the date and venue as soon as possible to avoid disappointment when you can't get the venue and suppliers you want. Also, delegate jobs to your friends and family. Most of the time, they will want to help out and it takes a bit of pressure off of you.