Round Chapel Wedding
Rob and Holly are a brilliant feminist couple who had a humanist ceremony at their Round Chapel wedding. The Round Chapel is a dry hire wedding venue in East London that I've shot at a few times before, most recently for Chris and Fiona. Holly and Rob weren't into the getting ready photos, so I started the say at the Round Chapel which they had DIY decorated with lots of festoon lights and colourful bright lanterns. They surrounded their ceremony area with sunflowers put together by Rob's mum, which then later got repurposed as centerpieces.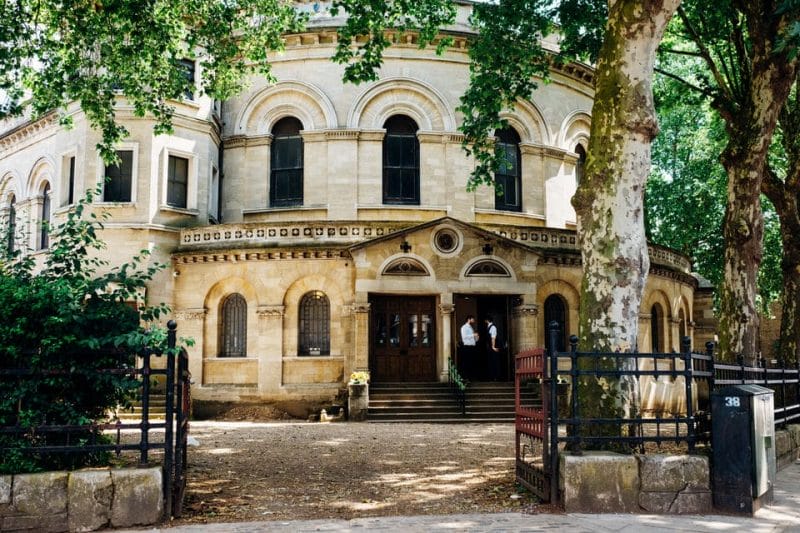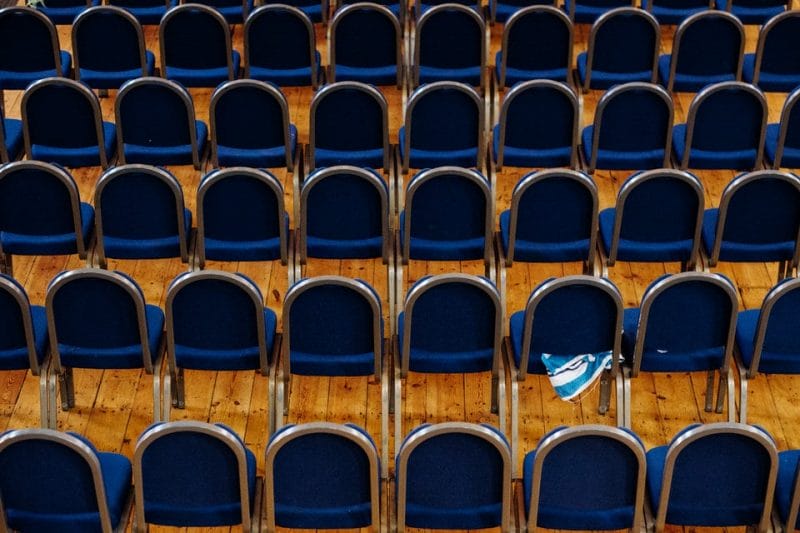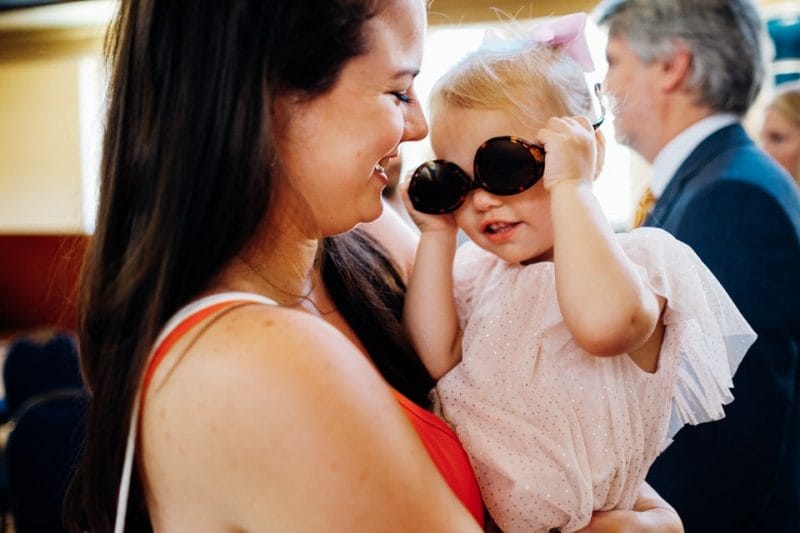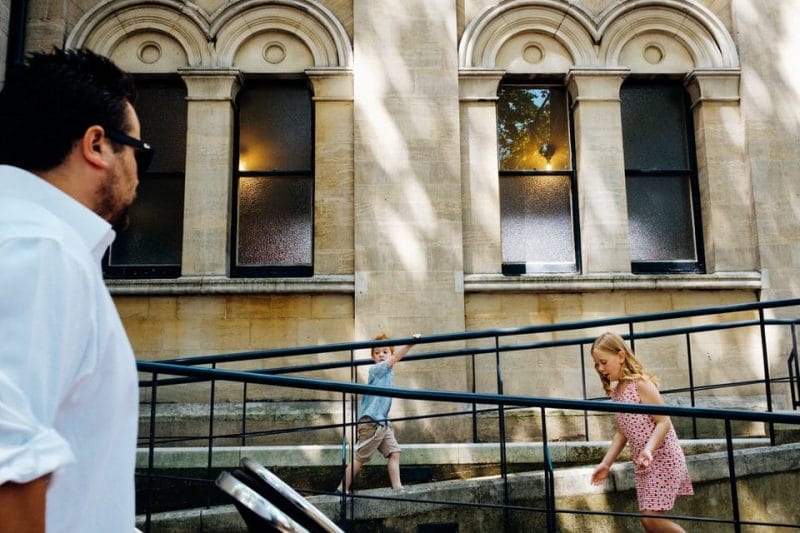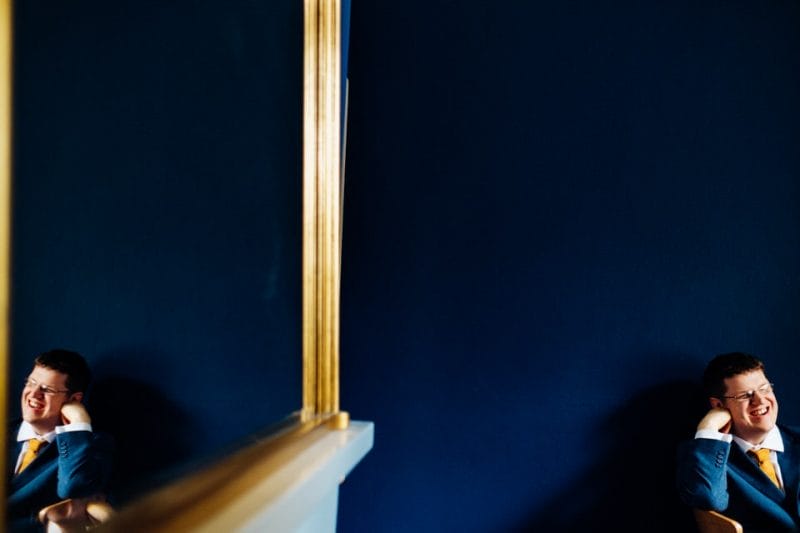 Red Wedding Dress
Holly turned up in her red wedding dress and summer-y wedge sandals. She had tried on lots of more traditional wedding dresses but her mum saw that this was the only dress she was happy in, so she encouraged Holly to ditch the white! Their ceremony was wonderfully conducted by Maxine Beech, they exchanged their own vows and then they exited the ceremony to a plethora of bubbles generated from the bubble guns they had handed out to a few guests!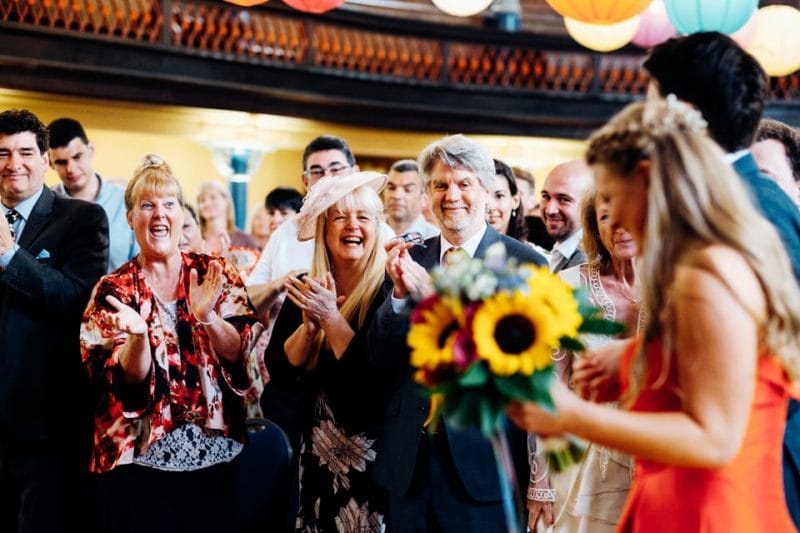 Some of their guests helped them to move the tables and chairs and put out their vegan brownies. All their wedding catering was vegan as they wanted to have an as ethical and eco friendly wedding as possible.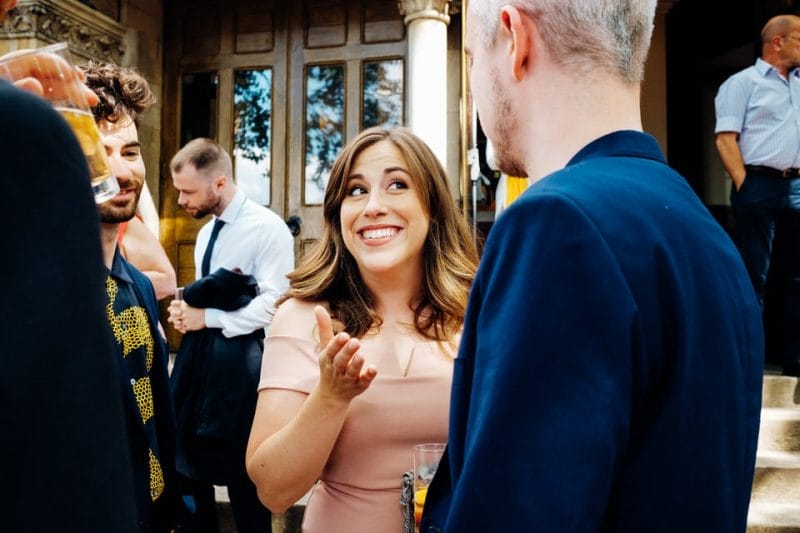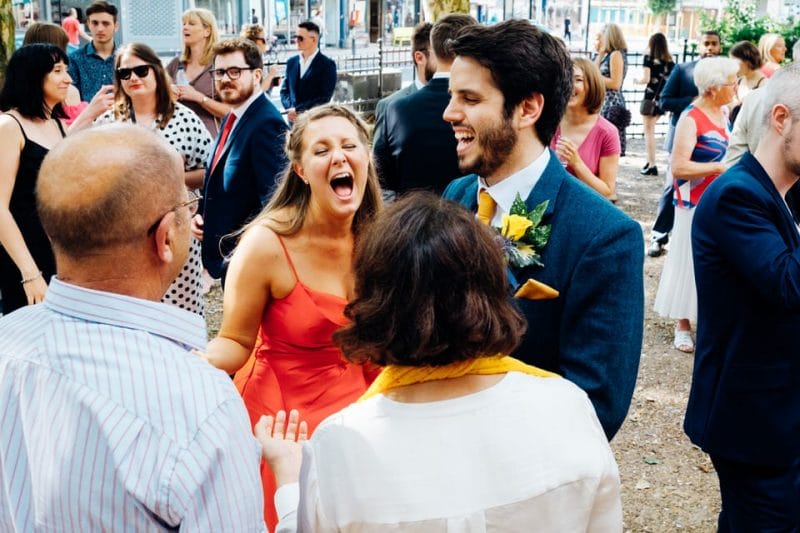 Rob and Holly gave their own speeches after dinner before doing their first dance and opening up the dancefloor.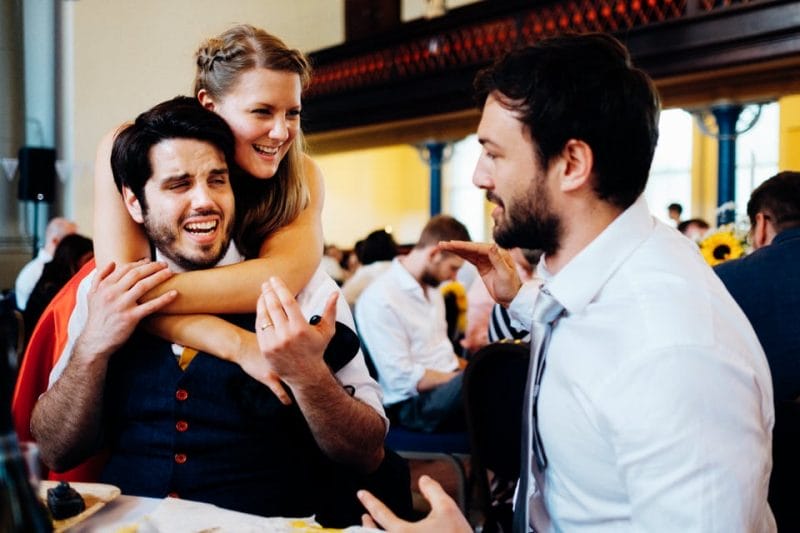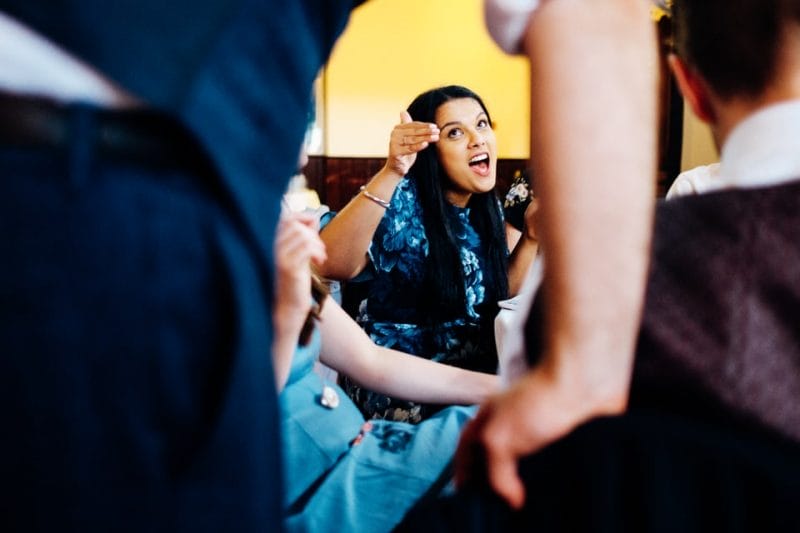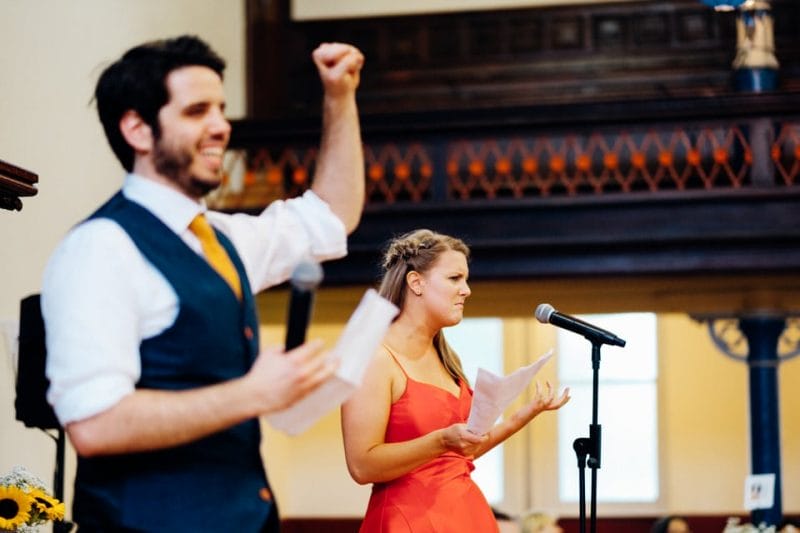 Vegan wedding caterers
As it was a Summer wedding lots of the guests hung around outside enjoying the warm long Summer day and eating the evening buffet food of Vegan burgers by The Vurger Co. Rob and Holly really wanted a relaxed wedding where their friends could just hang out and have fun.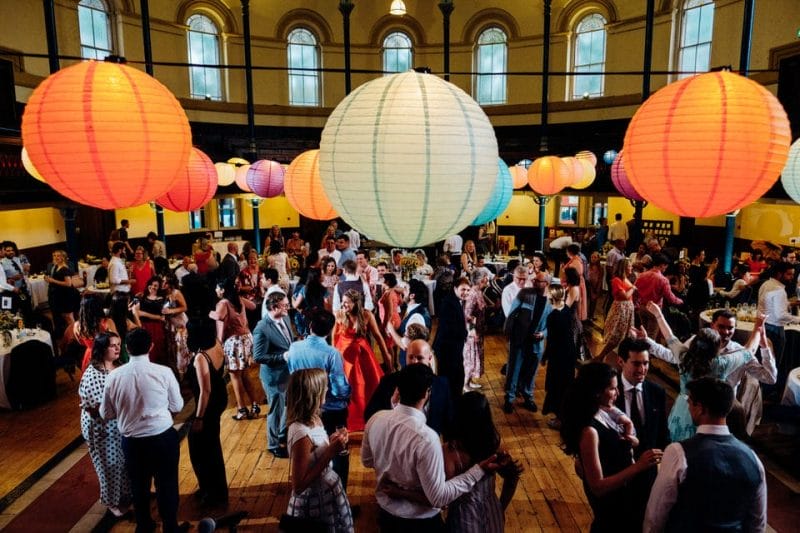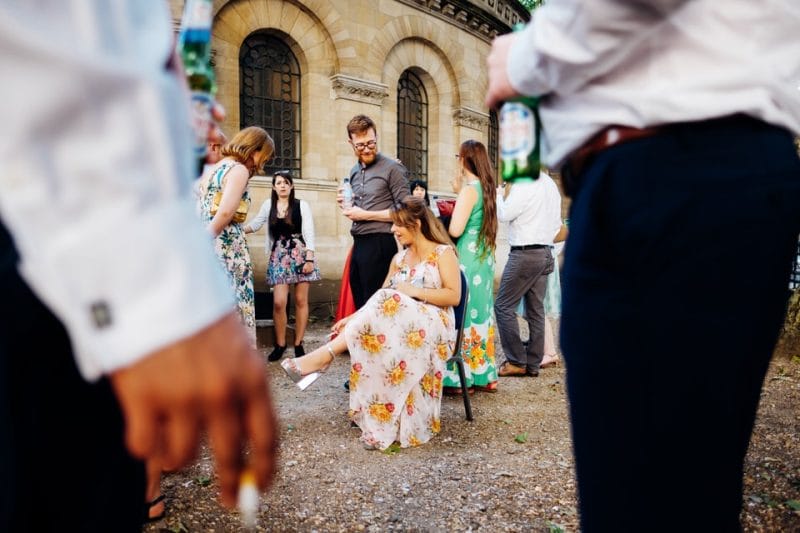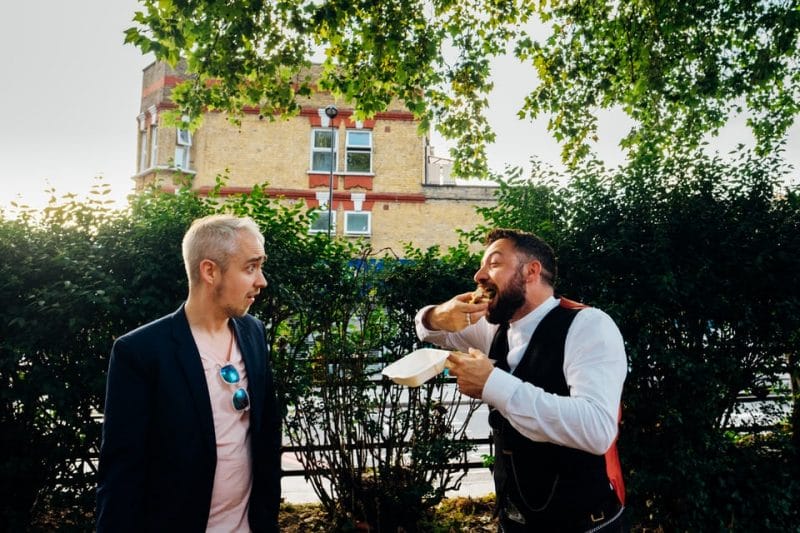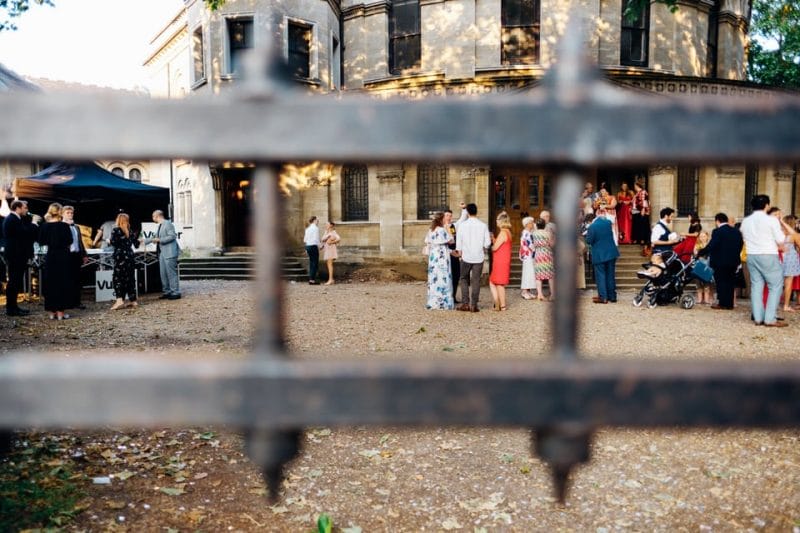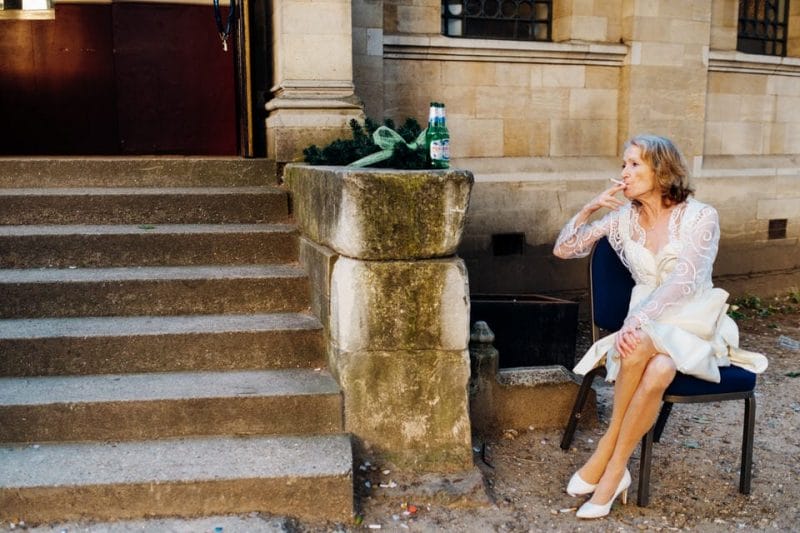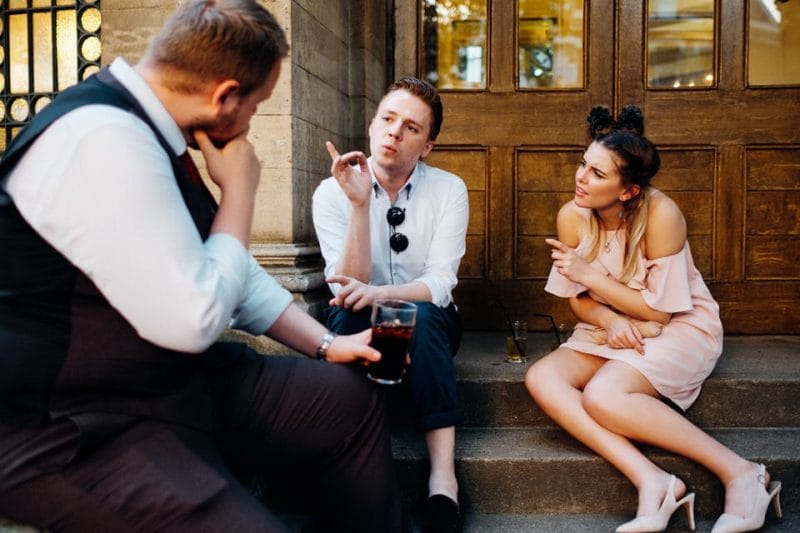 London wedding party
Rob and Holly's Amdram friends quickly filled the dancefloor and showcased their impressive wedding dancefloor moves until closing time!