Round Chapel wedding photography
I've been a Round Chapel wedding photographer once before at Katy and Adam's and it's one of my favourite alternative wedding venues in London! I had an absolute blast shooting this wedding, every venue was a real London wedding photographer's delight and Chris and Fiona and all their guests were absolutely superb to be around! A perfect blend of elation and emotion all round, you could really feel that the guests were rooting for them.They had this wonderful feedback for me:
"We are so pleased we chose Marianne to photograph our day! From the moment we met her we felt comfortable and at ease. After the wedding and honeymoon the day felt like a complete blur, but looking through Marianne's photo's was like living the whole thing again – a rollercoaster of emotions and memories came flooding back. She captured the essence of our day, the most natural moments between our loved ones all the way up to the crazy dance moves in the evening .
We seriously don't know how Marianne has the energy – the marathon stamina must help – as she managed to capture so many classic moments. Every photo is a winner – all killer no filler! She is an outstanding photographer as well as being a top person to have around with a work ethic second to none. After all the wedding organising, agonising over decisions and prices – trying to predict the things we really needed to do and those we might regret afterwards – looking back now booking Marianne was the number one best decision we made!"
Chris and Fiona's wedding in their own words:
"We met in 2001 in a Bar called the Trinity in Harrow. I completely ignored Chris's advances to begin with, but after experiencing the comedy duo which were Chris and his bro (and best man) Mike on the dance floor later that night, he won me round & that was that. Chris made a joke in his speech that he waited through 4 separate leap years waiting for me to propose and finally took it into his own hands when we went on a big 3 week trip to California last October. He waited until our very last night and proposed at sundown in the middle of the Mojave Desert near Joshua Tree. It was perfectly romantic and worth waiting for.
Getting ready in the morning…
I got ready with my family & bridesmaids at an incredible architect designed AirBnb house round the corner in Hackney and we were chauffeured to the Chapel in a vintage White Taxi organised by Chris and Best Man Mike as a surprise. Chris was at home in Walthamstow but spent most of the morning delivering the wedding booze to the venue we'd been stockpiling all year! I wore a Temperley ready to wear dress (not bridal!) and Chris wore a Paul Smith suit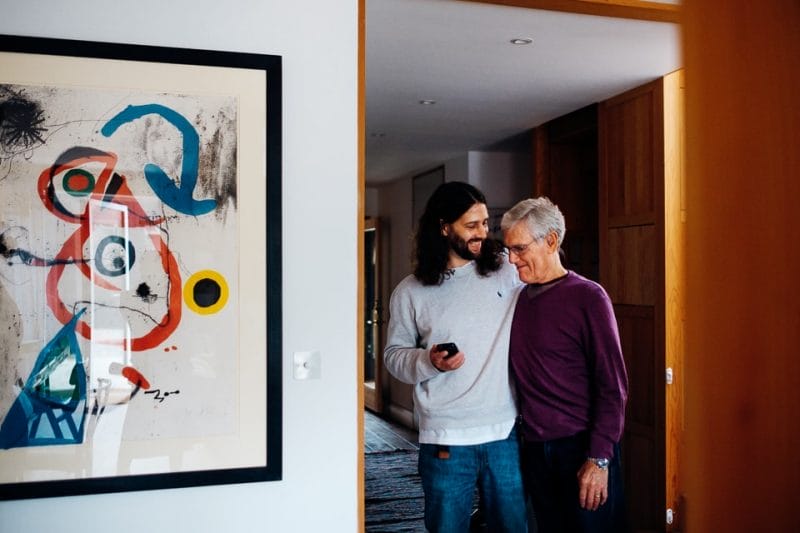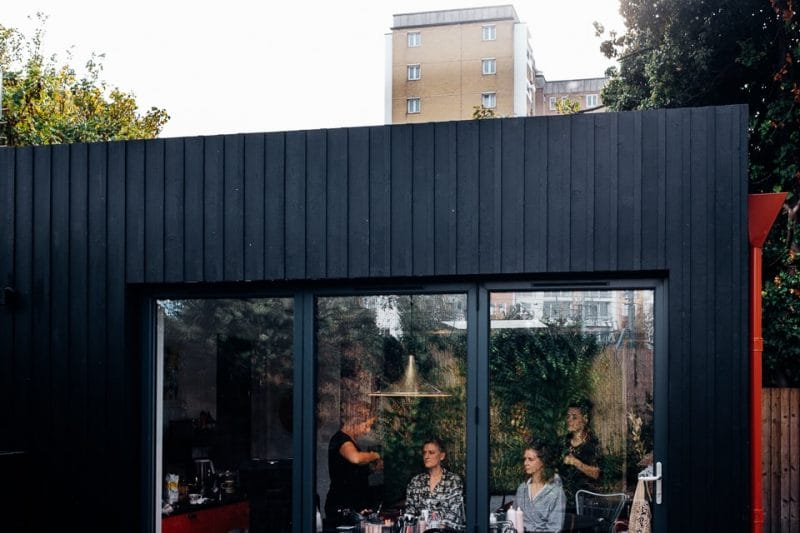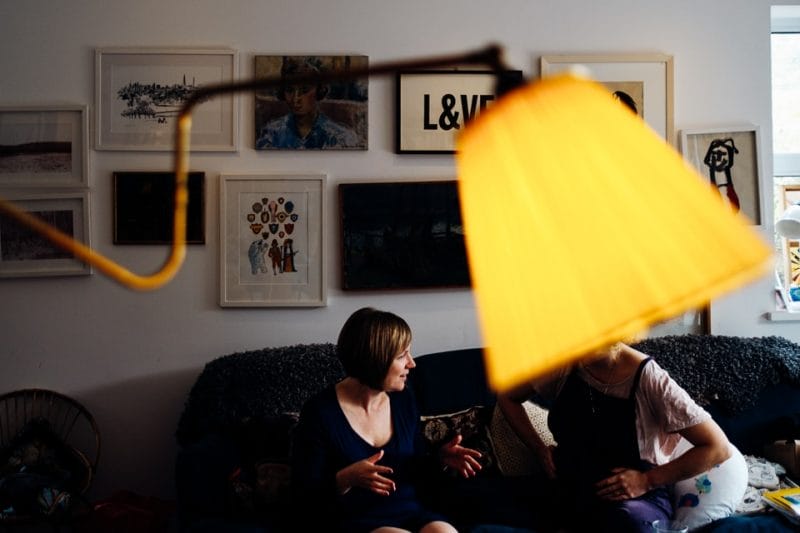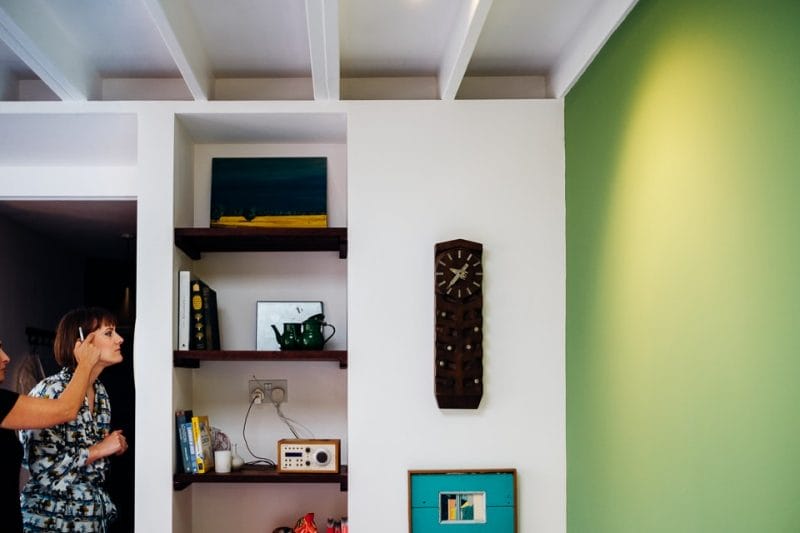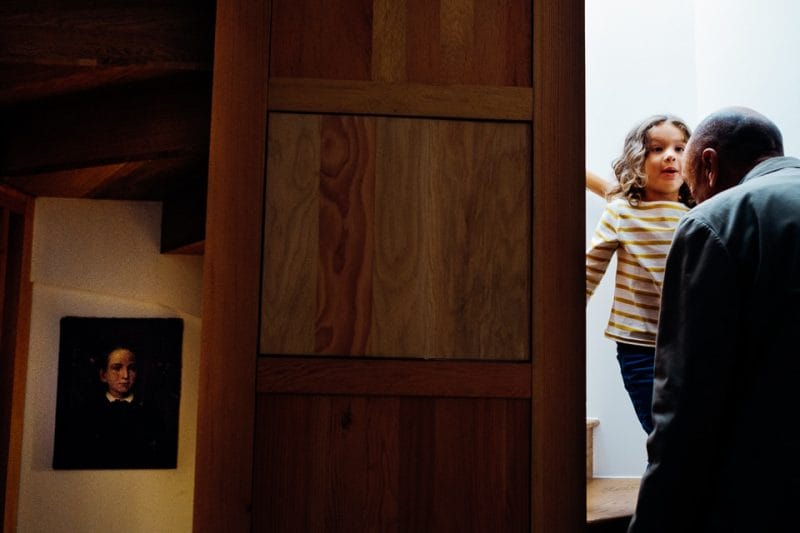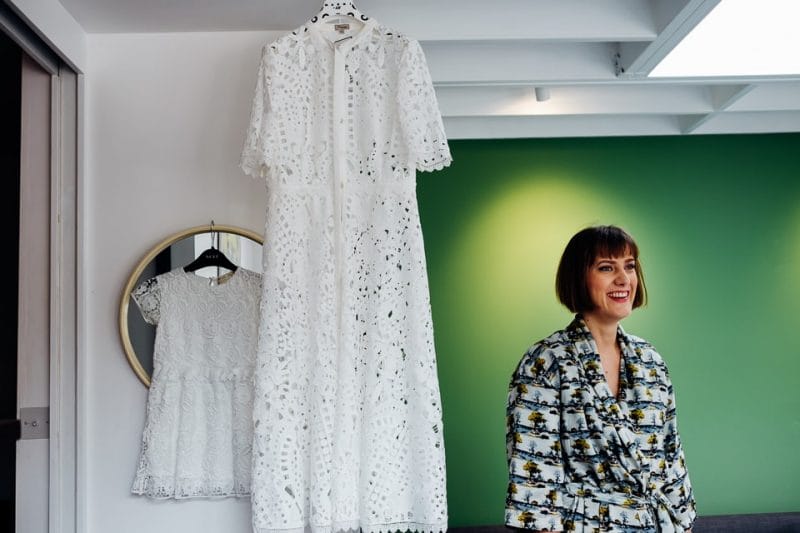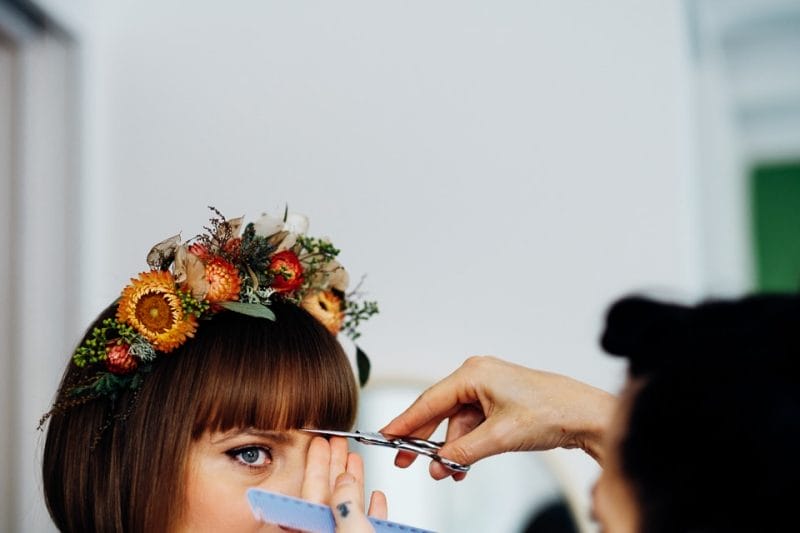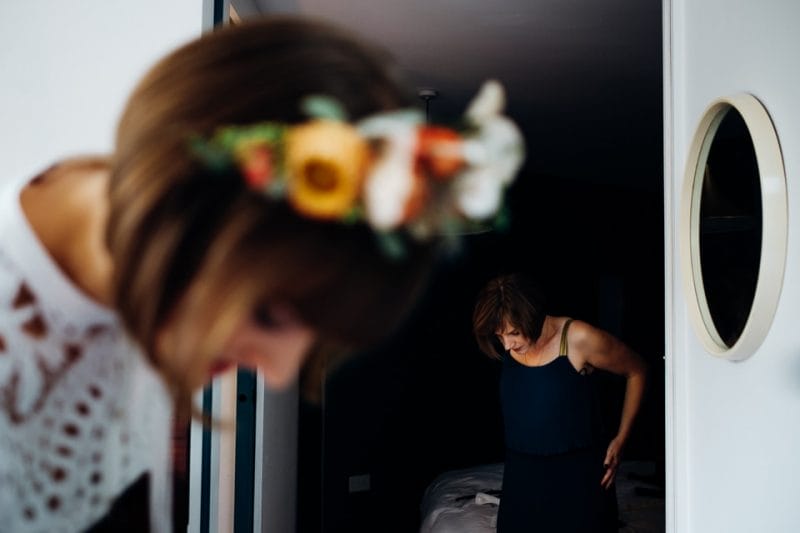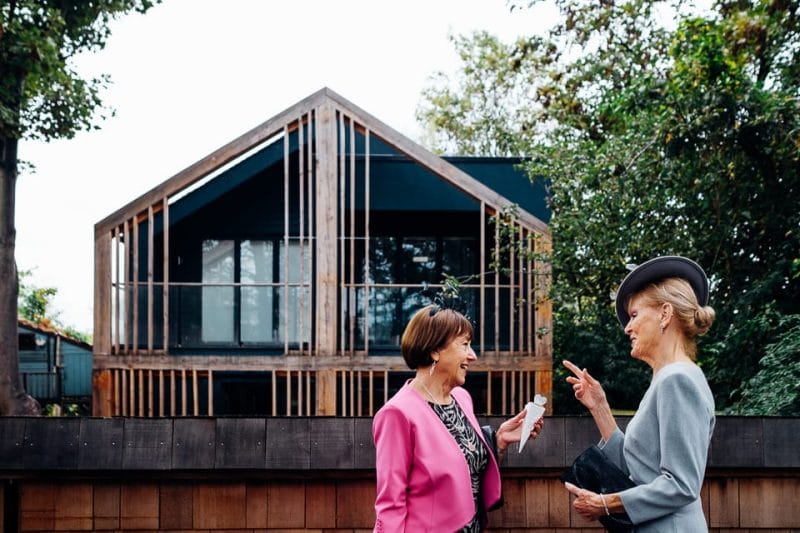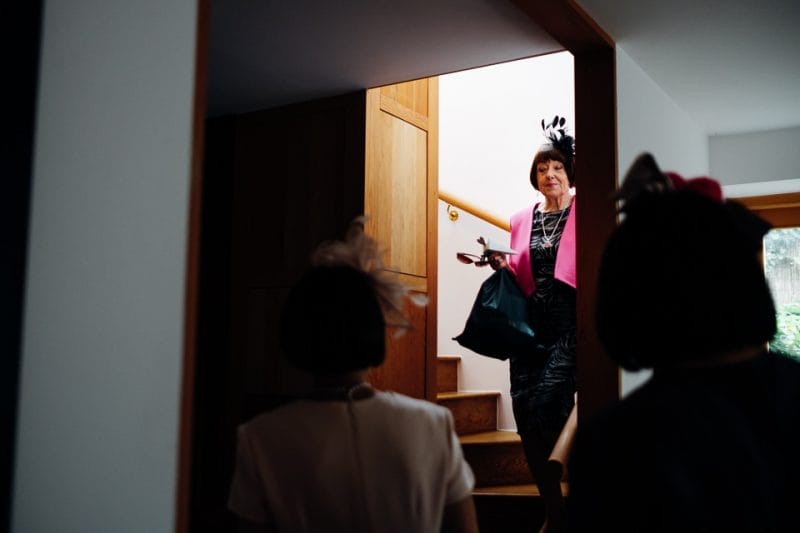 The ceremony…
We did it all in one venue – The Round Chapel in Hackney – which I cycled past everyday on the way to work & always wondered what was like inside. It was first venue we visited & the quickest decision we've made (normally v.indecisive) but it was perfect & got our wedding planning ball rolling. It was great to have the whole thing in one place – it made things so much simpler – just one (big!) room to decorate, no worries about the logistics of getting people between venues & more time for everyone to have one big party. It also made it much less stressful for Chris's Dad who now needs the help of a wheelchair to get around. The civil ceremony at the Chapel was simple & relaxed. Walking down the aisle with my Dad to 4Hero's Les Fleur, surrounded by everyone I knew was a thrill I'll never forget. Chris's face was a picture – he couldn't believe how tall I looked!
In the ceremony we were able to include personal readings from my sister in law Sophia & our friend Brad. One of the most emotional moments during the ceremony was when Chris's nephew Sam played the guitar and sang his own interpretation of The Beatles 'Here comes the Sun'. Sam was born just after we met, so he's a physical representation of how long we've been together – ages – 16years!! It was incredibly touching for him to sing for us & he was so good! We both found it hard to keep it together at that point. We were also completely unprepared for the reaction when we were pronounced Husband and Wife – the place erupted in the most enormous cheer. We think our family and friends were just so glad we'd finally done it!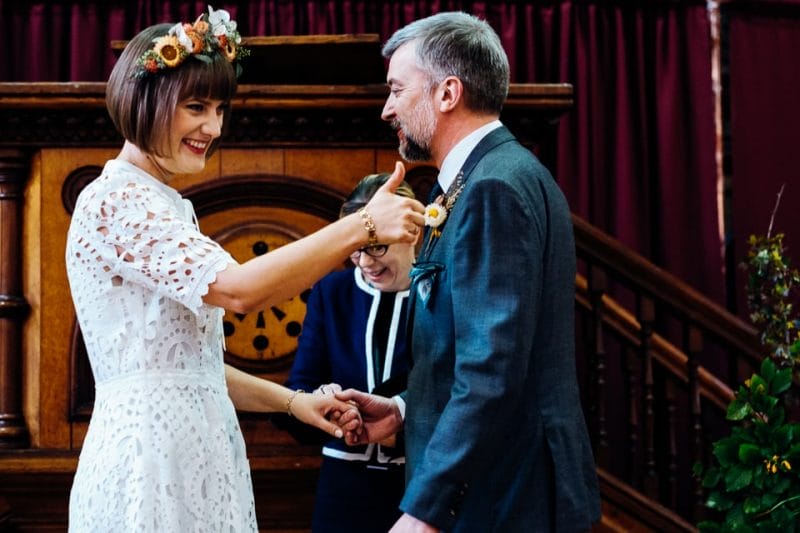 We both love autumn and the season ended up forming our theme. The venue was decorated with flowers by Treea Cracknell – The London Flower Farmer – who lives round the corner from us. She works with seasonal British flowers and even in October was able to use a lot of blooms she'd grown herself in Walthamstow. It was really exciting seeing her ideas come to life. The experience of working with her has made us realise the importance of giving your suppliers the creative freedom to expand on your ideas… you're likely to end up with something magical. Treea's arrangements of beautiful seasonal dahlias, autumn branches, just turning bracken, along with squashes and pumpkins were perfect & really created the autumnal atmosphere we wanted. I adored my flower headdress and didn't take it off it was so comfortable. The venue is beautiful in itself so we didn't need to do much more decoration, aside from a simple string of festoon lights to highlight the balcony kindly put up by our friends Hannah and James. My Mum collected and pressed over 150 leaves from the huge Oak outside the house where I grew up. These were tied with bows at an impromptu leaf tying / place card writing party in the AirBnb the night before the wedding, helped by my whole family. A leaf was placed at each table setting. I designed the invites, place names, table numbers & plan and also made wraps for my Bridesmaids and pocket squares for the men with the print to match, including little portraits of our heads!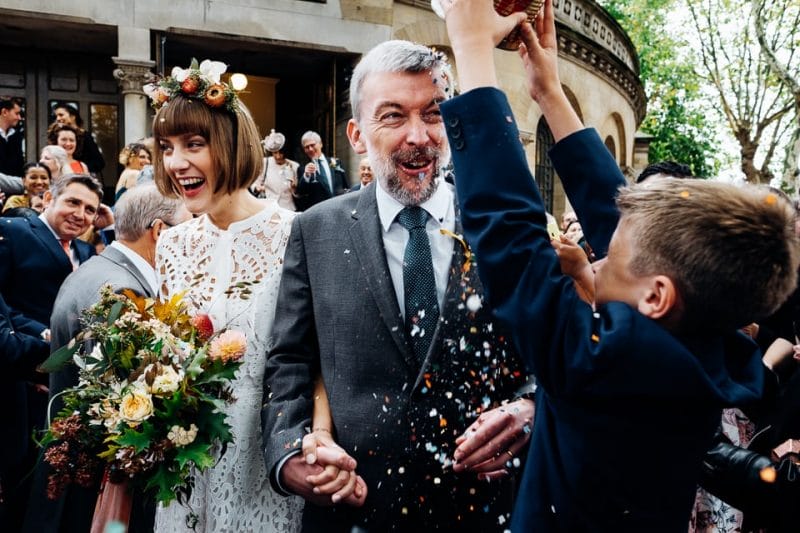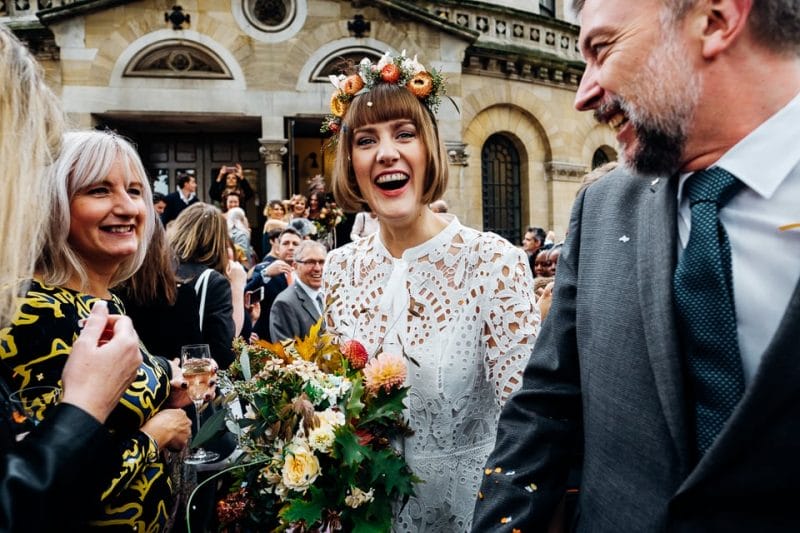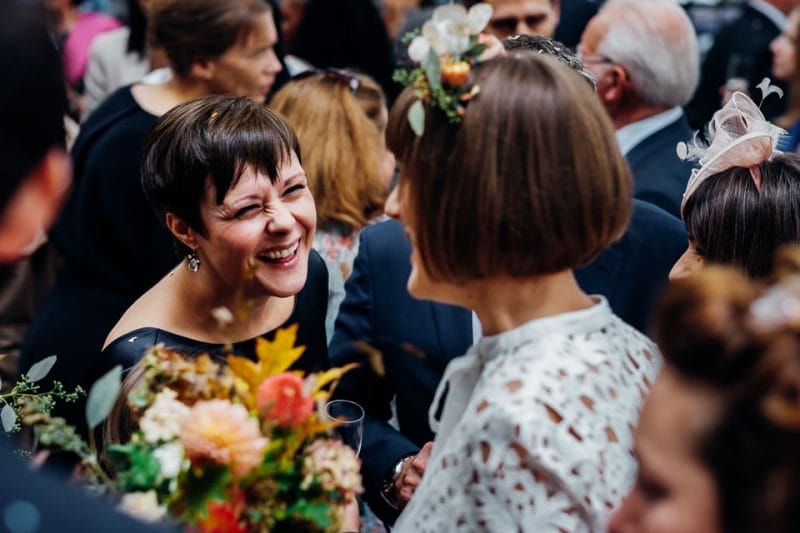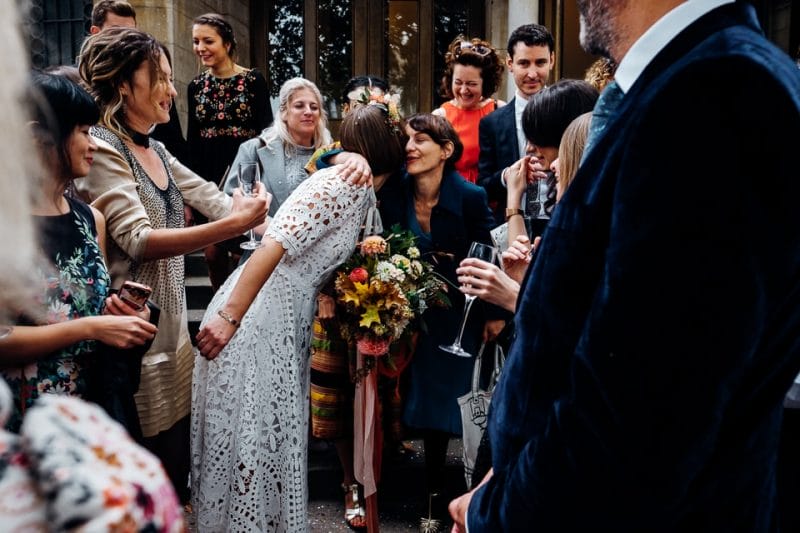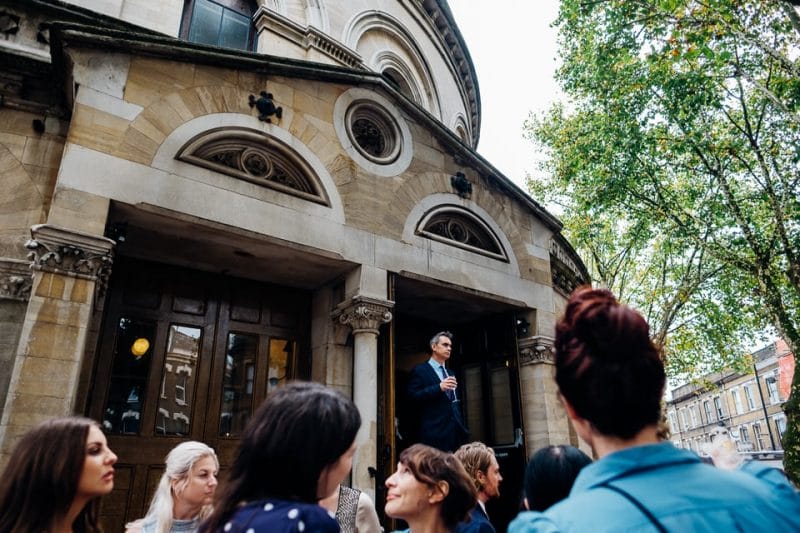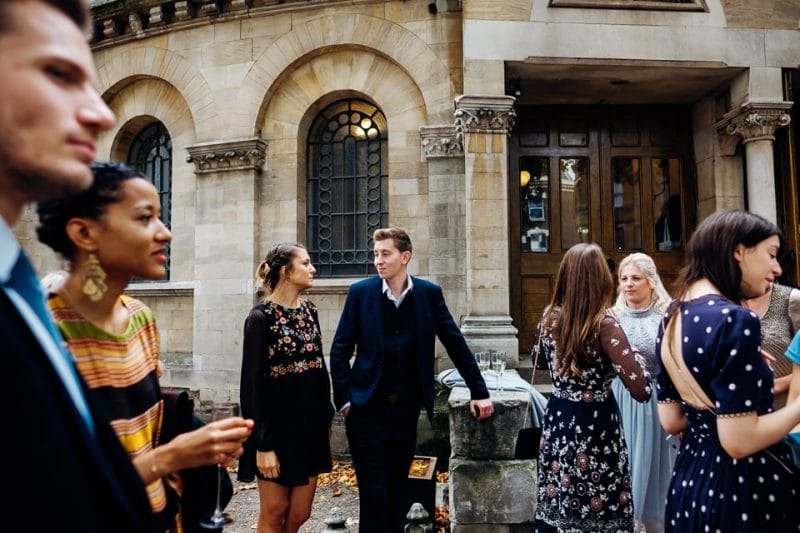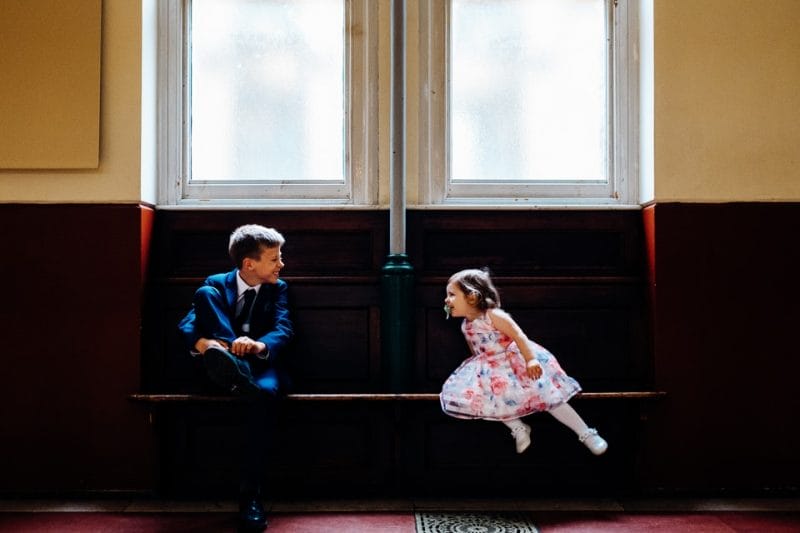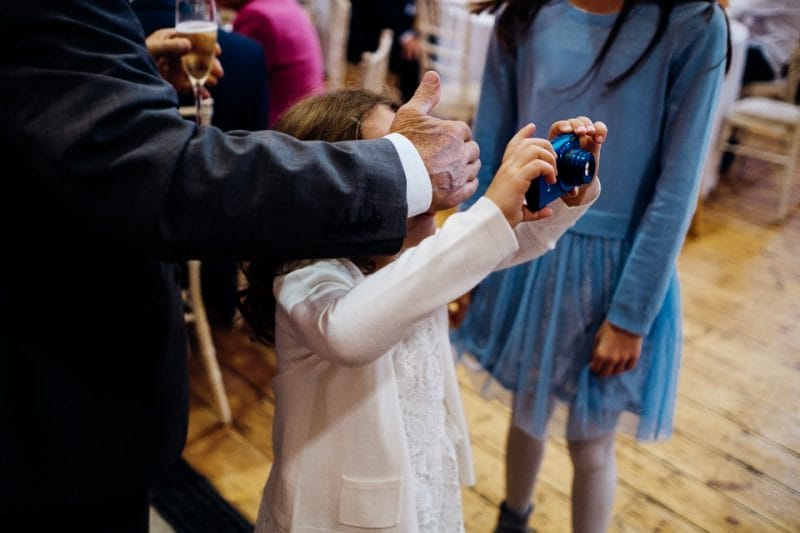 Food is my favourite thing, so it was important that everyone was well fed & never hungry. Humdingers were the perfect solution providing really tasty sharing platters for each table. Their event manager Niall is an absolute legend and really made sure the day went without a hitch.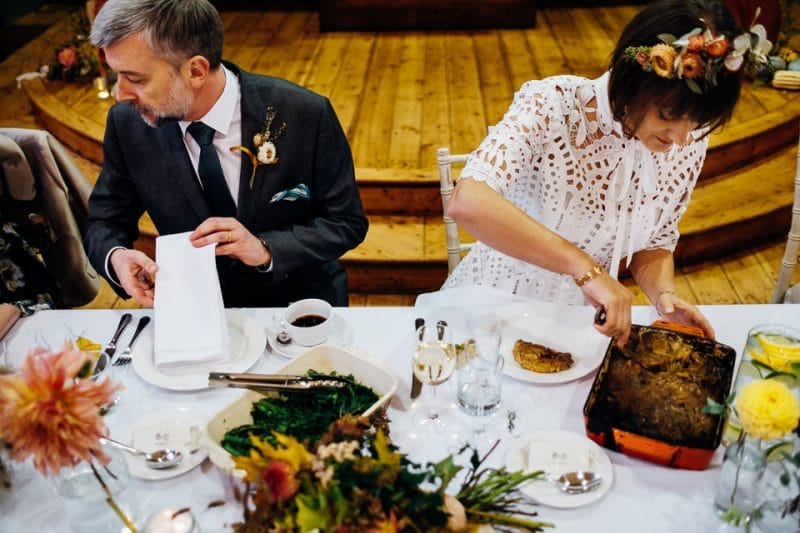 The speeches…
Chris's brother Mike delivered the most hysterical and well put together Best Man's speech – a re-imagining of Elton John's 'Your Song' – complete with live piano and a timed power point presentation. The jokes were the kind that only a brother could get away with and it all ended with a well-deserved standing ovation.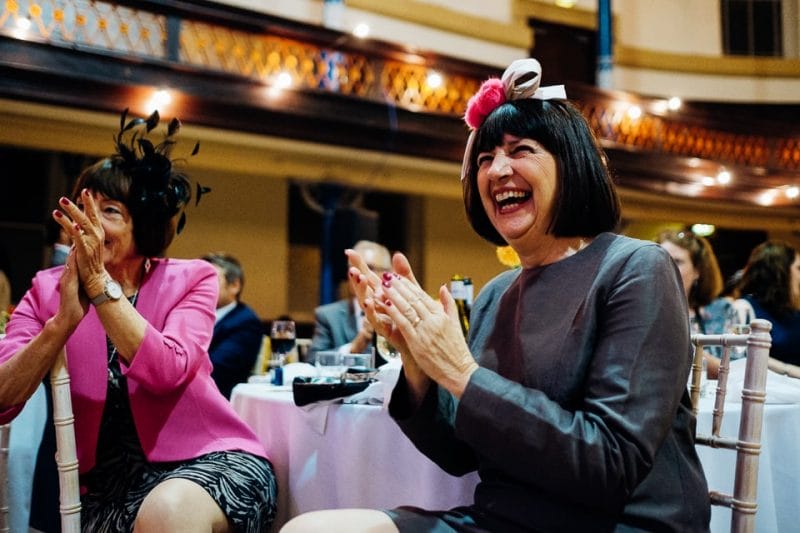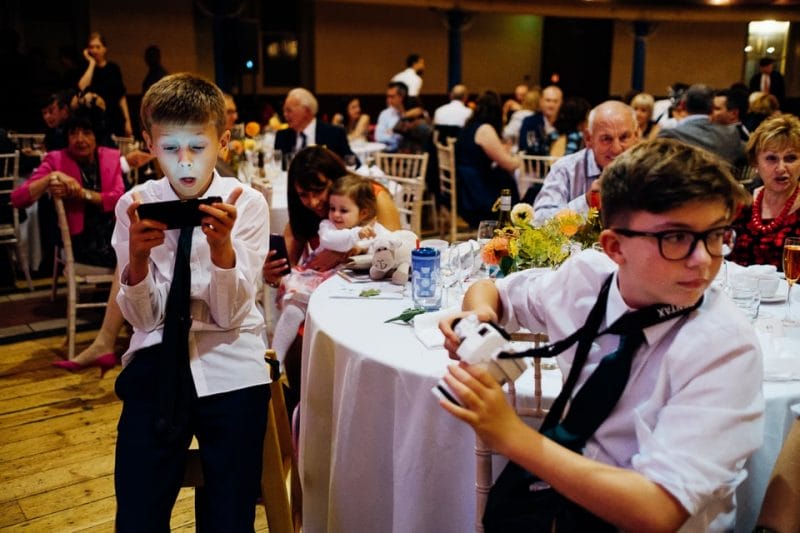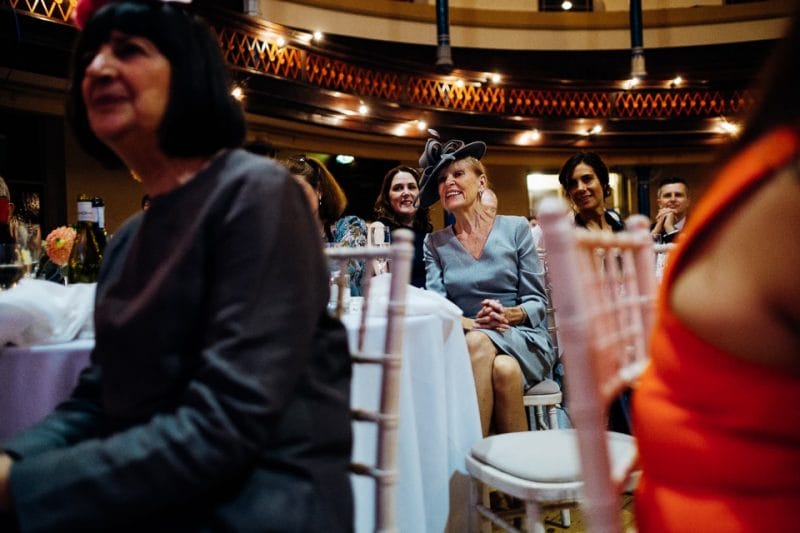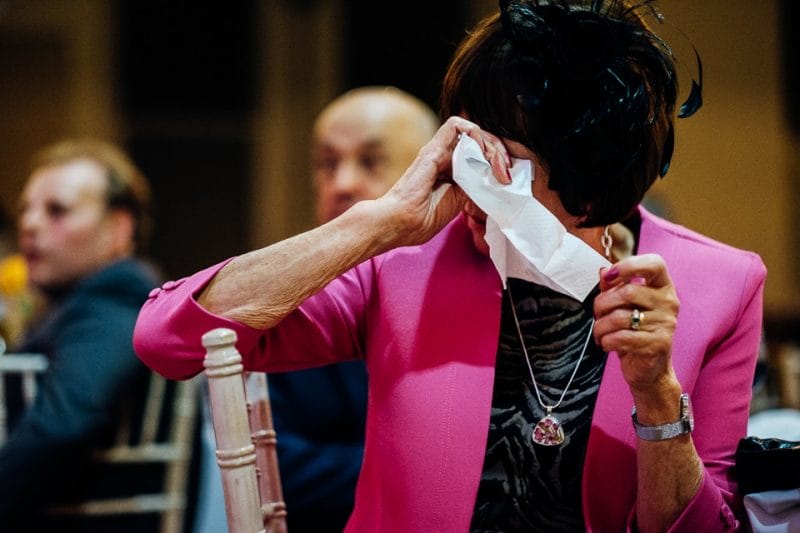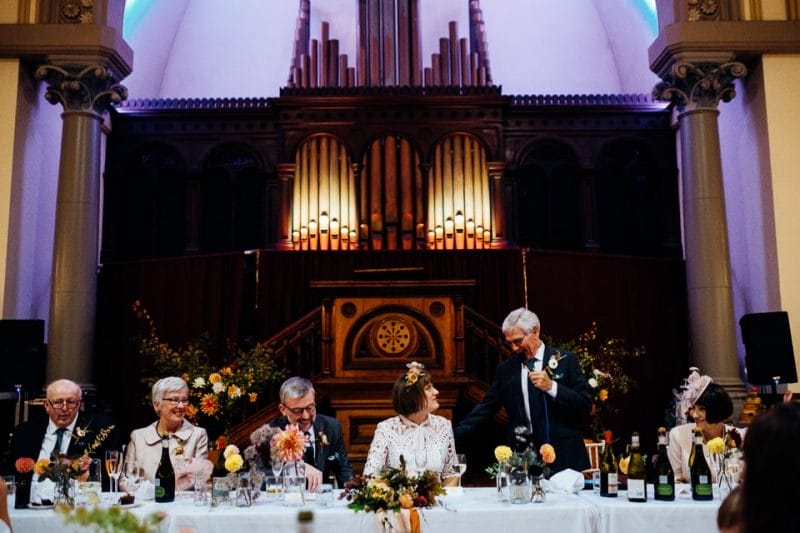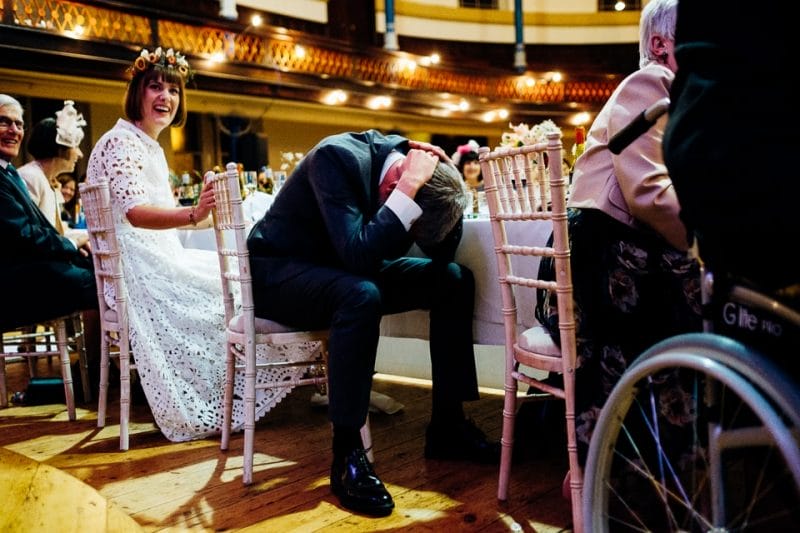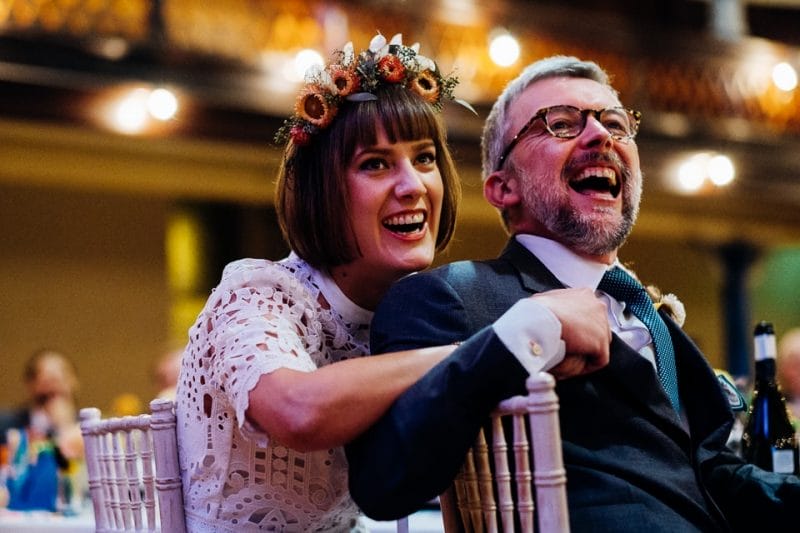 Our friend Miwa Gemini came all the way over from New York for our wedding and performed 3 songs just before our first dance.  She covered one of our favourites – Neil young's Harvest Moon – and also did two of her own.  For our wedding present she gave us a one off 'one take' recording of one of the songs recorded straight onto vinyl which we will treasure forever. For Chris, being a vinyl obsessed former DJ, it was really important to get the music right and for everyone to have a really good dance all night long. Realising at last that he wouldn't really be able to DJ his own wedding party he researched & found Eddie, the Indie Wedding DJ. Dj-ing for a DJ is a hard gig , but Eddie was really great and totally read the crowd keeping the dance floor packed all night just how we'd hoped. He also graciously stepped aside at peak time to give the groom a bit of limelight doing his own set. An absolute highlight on the dance floor, captured magnificently by Marianne, was dancing the Electric Slide to Cameo's Candy with my netball girls. In the evening we had Yard Sale Pizza's delivered in batches, which was the answer to everyone's late night hunger dreams and they are still all talking about how good it was!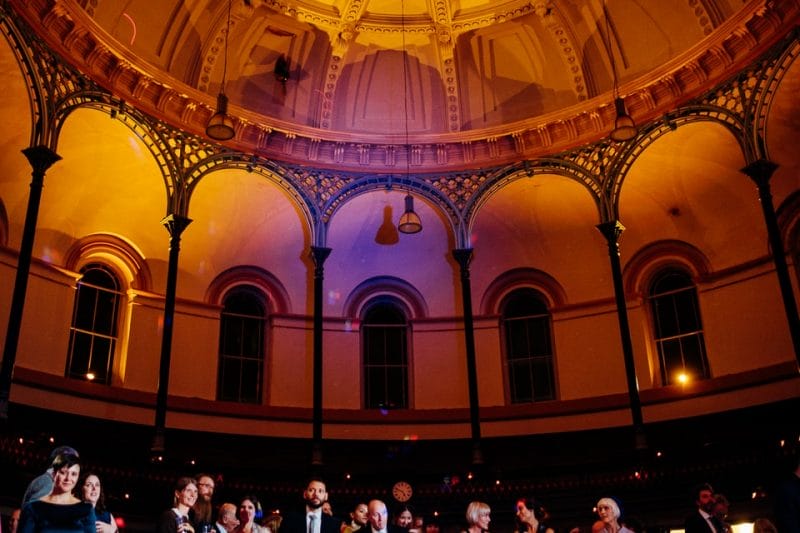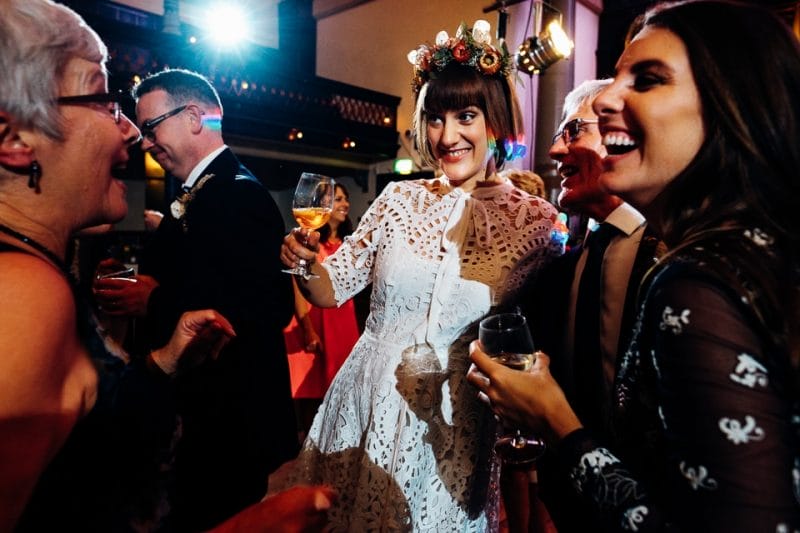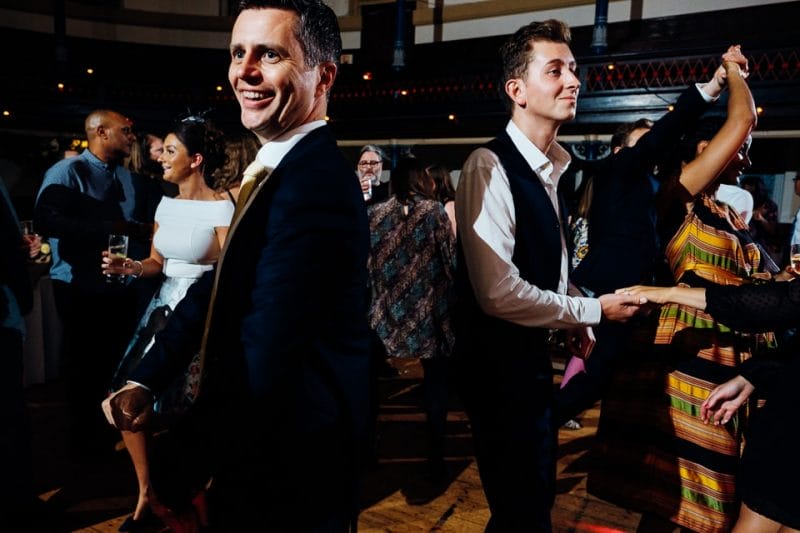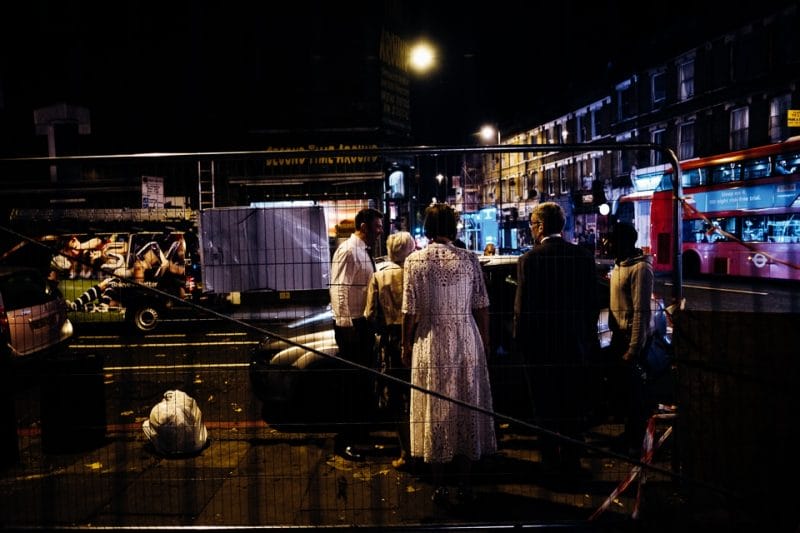 Final tips from the couple…
Planning a wedding is stressful – we completely underestimated how it would take over our lives. The best advice is to try not to get swept away with the pressure to have everything that's on offer. Think about the most important things to you both. Also once you've decided on your suppliers trust them to deliver – we definitely spent too much time worrying about things we didn't need to. One thing you must remember on the run up is that it's all going to be completely worth it in the end – the feeling of collective happiness you will get one the day is absolutely indescribable and priceless. You will be grinning from ear to ear…and if you're lucky enough to have Marianne as your photographer this feeling will be tied up in every single shot, committed to film & and yours to keep forever."
If you're looking for a Round Chapel wedding photographer, don't hesitate to get in touch!