Al and Victoria did two of my favourite trends for their Mulberry House wedding: Firstly, Victoria gave a speech. I find I've hit the point where 3/4 of my couples are taking the progressive, modern move of having brides or mums speaking at the wedding. Secondly, Al chose his own outfit and it was equally as surprise reveal for Victoria as it was for him seeing her for the first time. I have long felt that guys get the short end of the straw in weddings, with limited choices in wedding attire and rarely a totally free choice. Al looked absolutely dapper in his white tuxedo jacket and velvet crested loafers, which the groomsmen also wore. The bridesmaids wore the most stunning collection of dresses, Victoria told them the only criteria was a gold-ish kind of match, and they wore a matching but different ensemble of sequins and textures.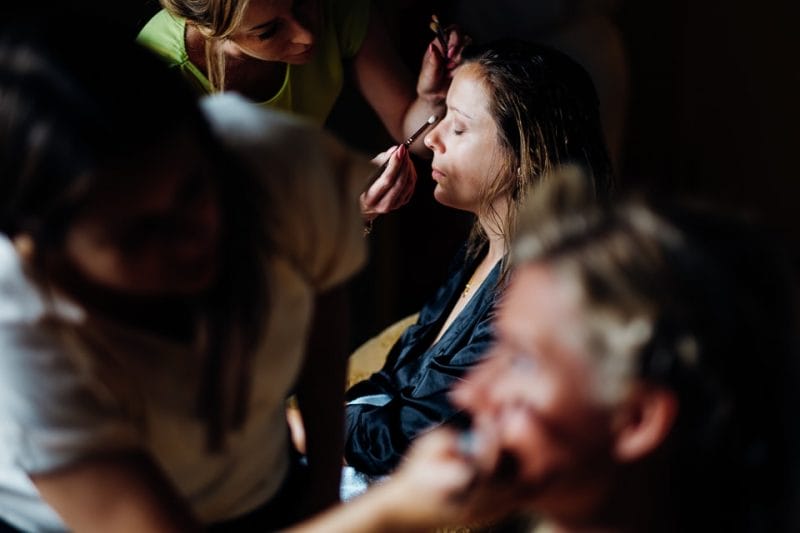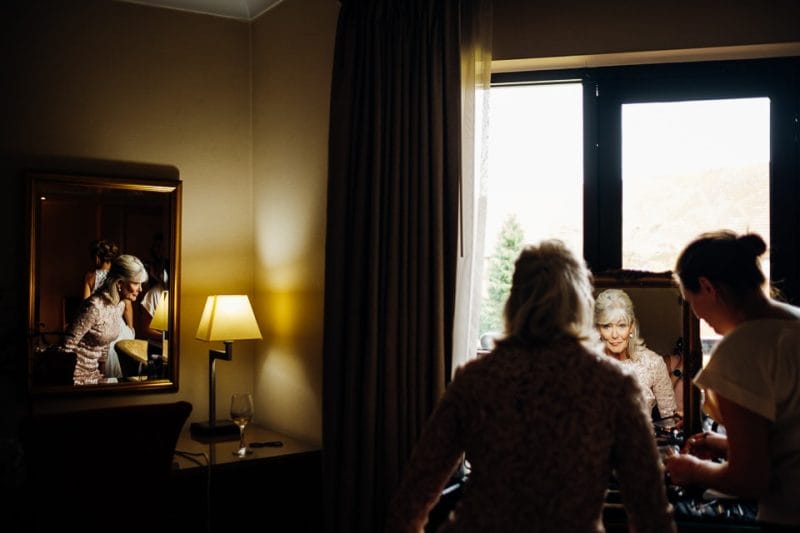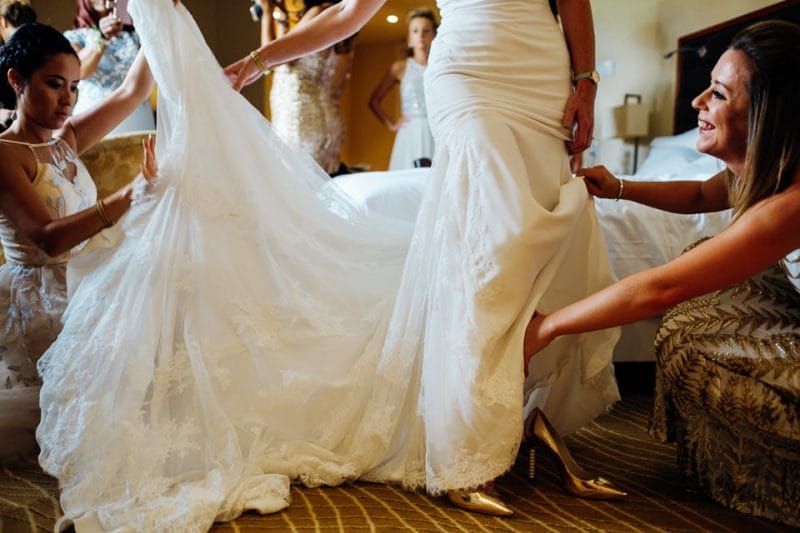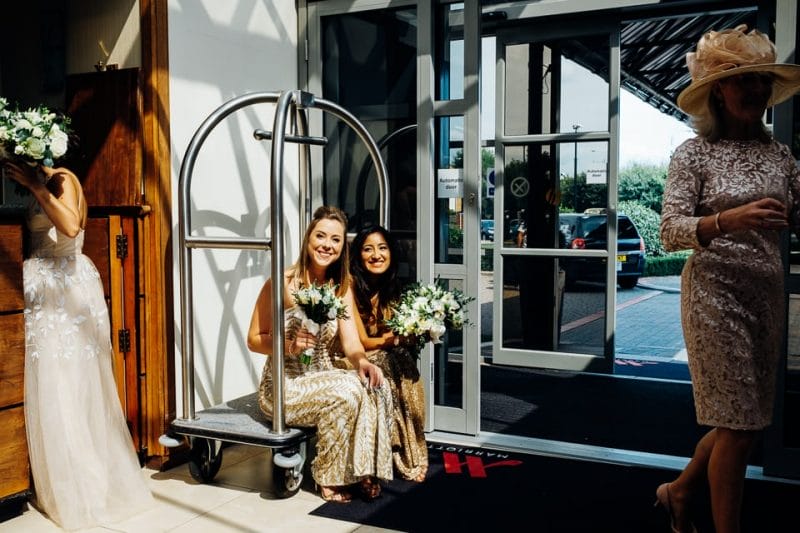 Their ceremony was at Waltham Abbey, they arrived and left in style in a series of vintage cars, a passion of Victoria's dad. He reminded me several times throughout the day that I'm a terrible driver! I don't always include many shots of the ceremony as its usually a restricted environment to shoot in so its harder for me to get a variety of shots that meet my high blog standards, but Al and Victoria are married by Al's father, and it was a wonderful space where I was able to catch both Al's super emotional reaction at the front, the stunning light falling onto his dad in the pulpit, and his friends having a bit of a laugh during the hymns.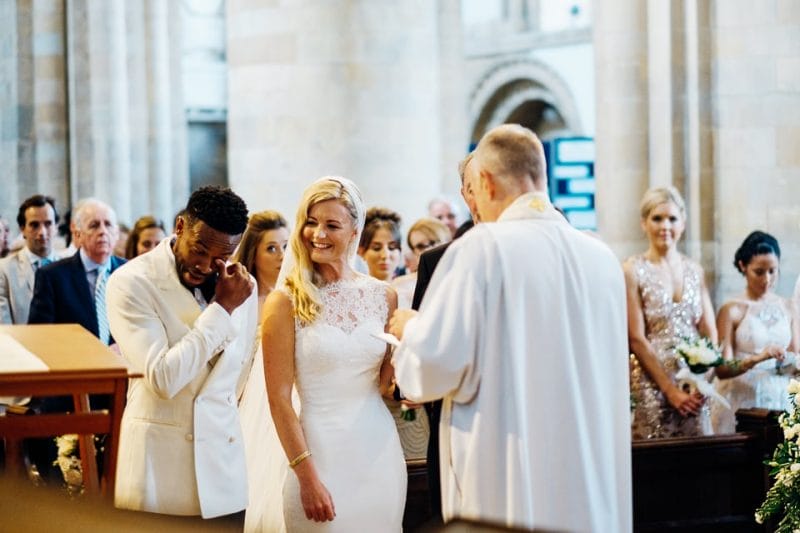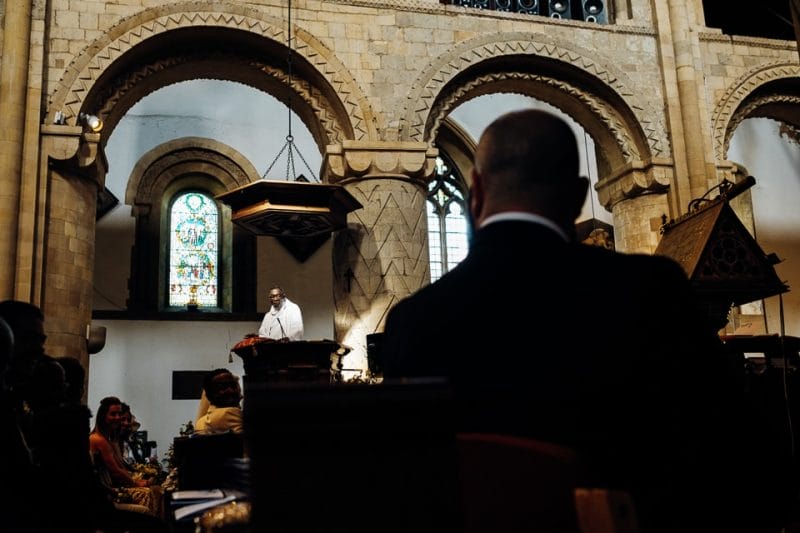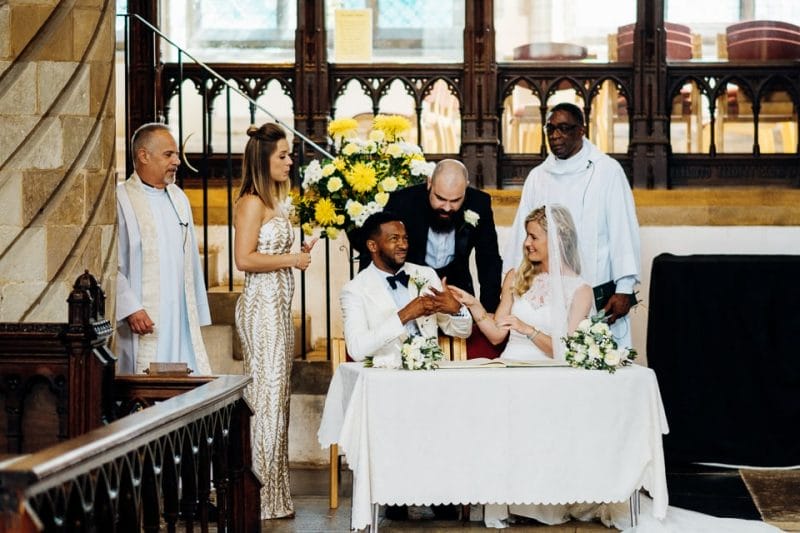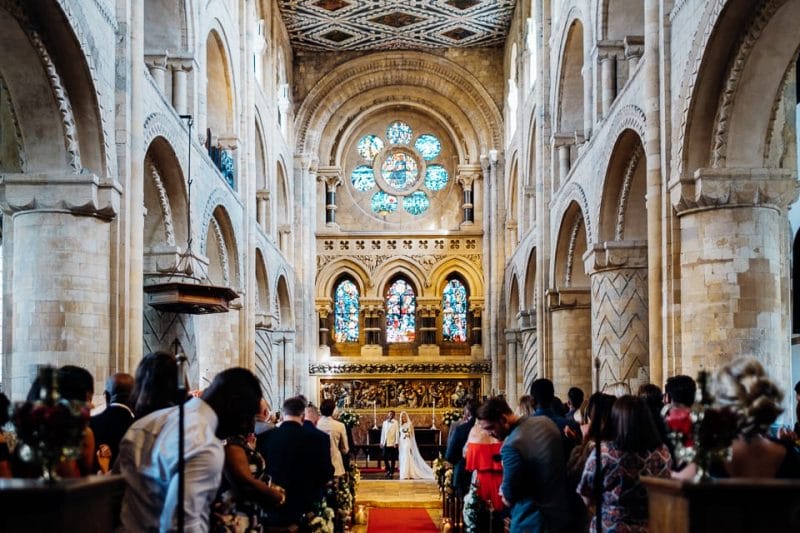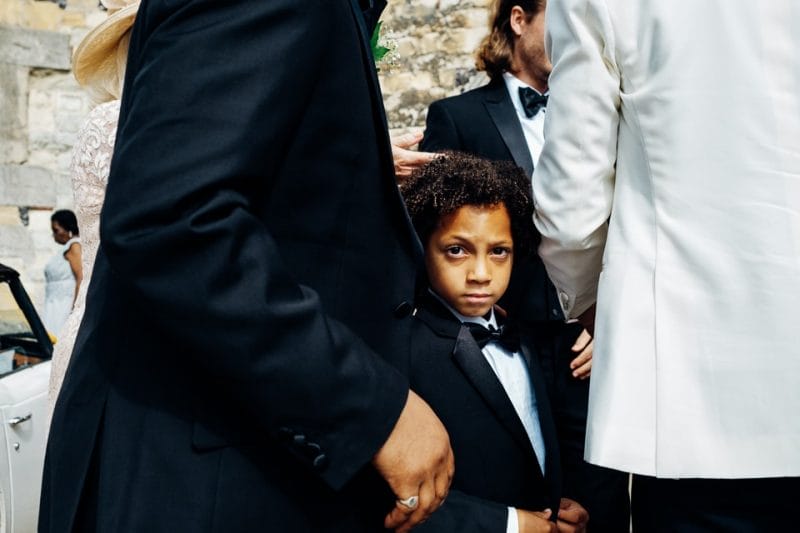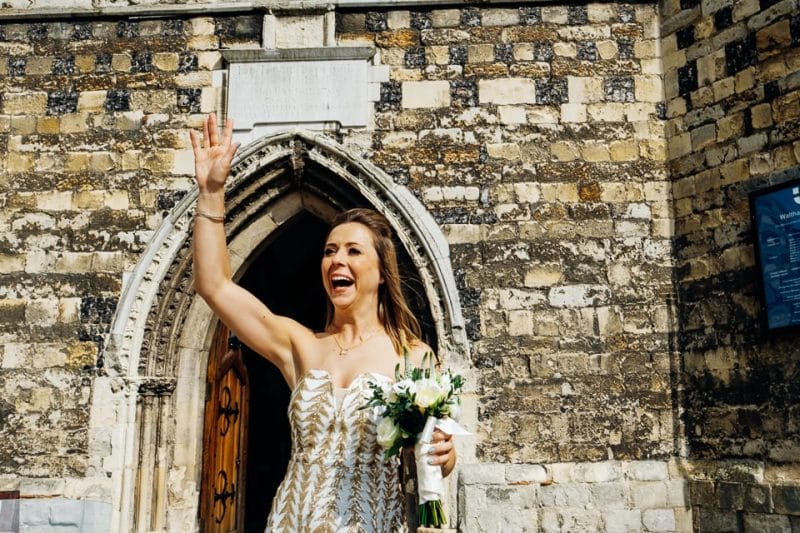 Mulberry House wedding venue is a fab spot in Essex with a marquee set up for the evening dance floor and multiple connected rooms for dinner and drinks. Victoria and Al decorated the entrance with various photos of family members' weddings, and succulents in gold pots. Their wedding favours were mini alcohol bottles (any way to get in more booze they said!) and they created a paper flower backdrop for their top table. They also had alcohol bottle and golden pineapple centrepieces.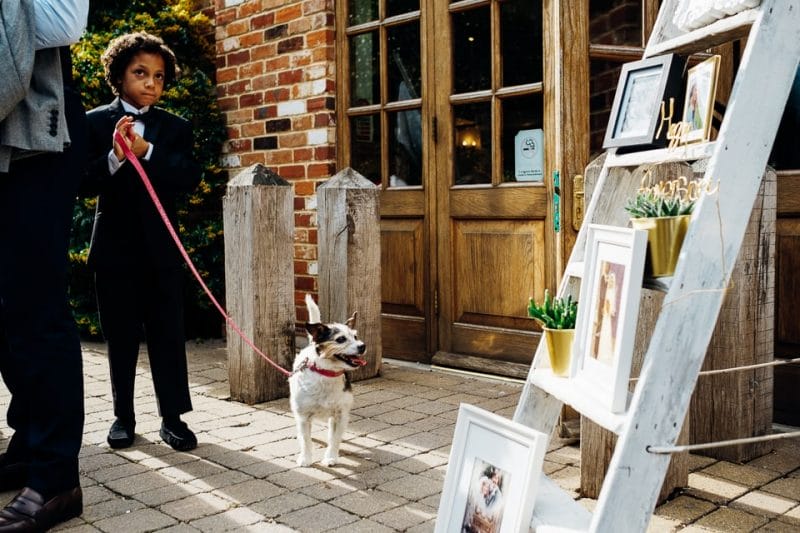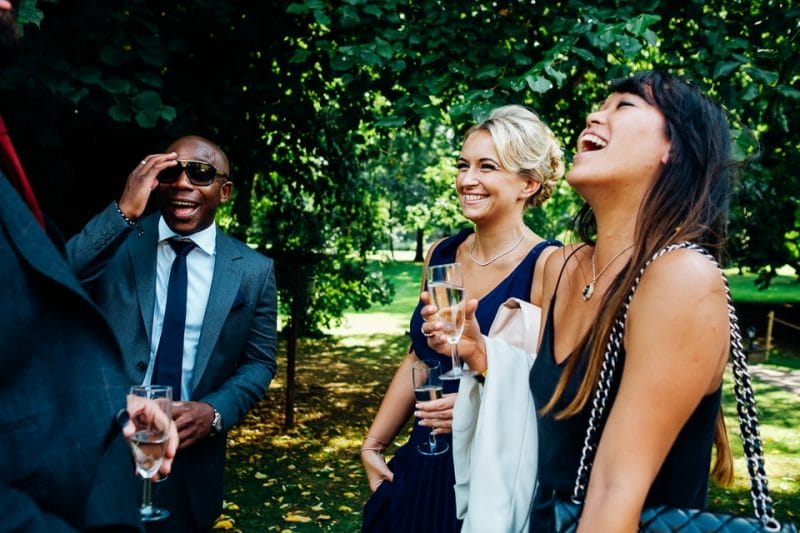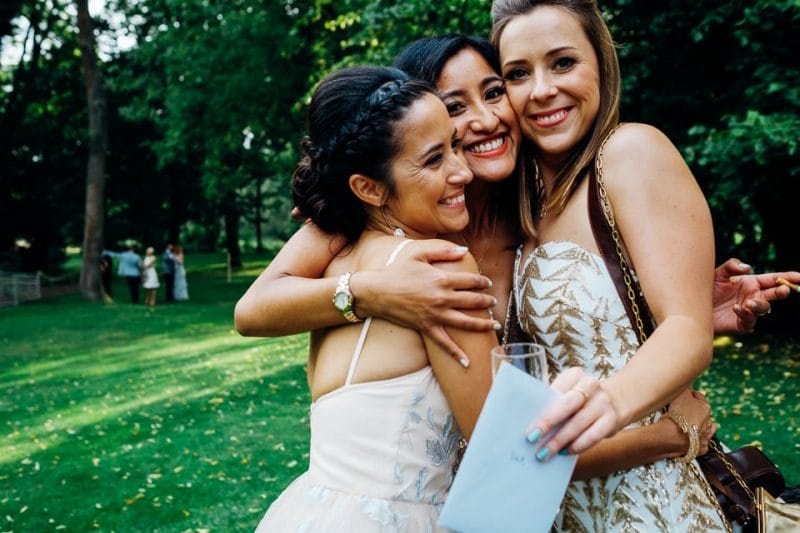 They also gave each table a go pro with various attachments so everyone could tell their story of the wedding and they were going to edit it together as the wedding video, I feel this was surely opening themselves up to some risky footage but that's all part of the fun! Their guests proved they certainly were lots of fun! I've never seen so many impromptu games played over a wedding dinner. People started up Fives, rather messy eating and drinking challenges…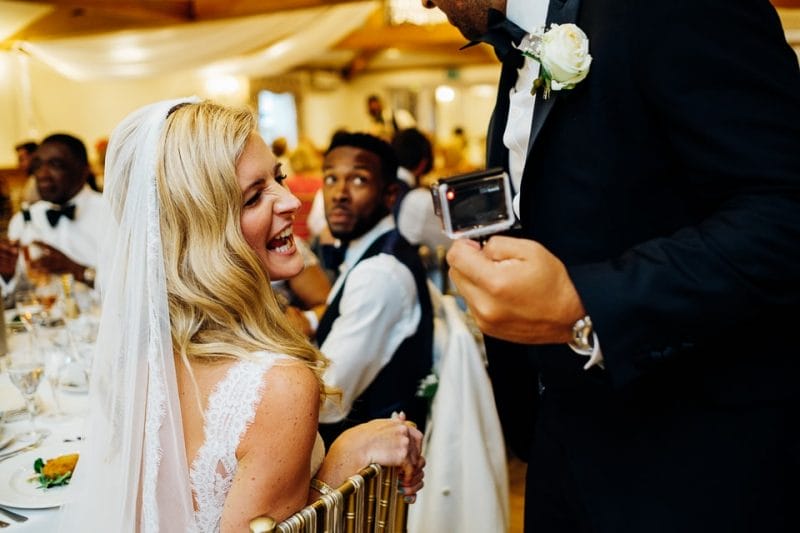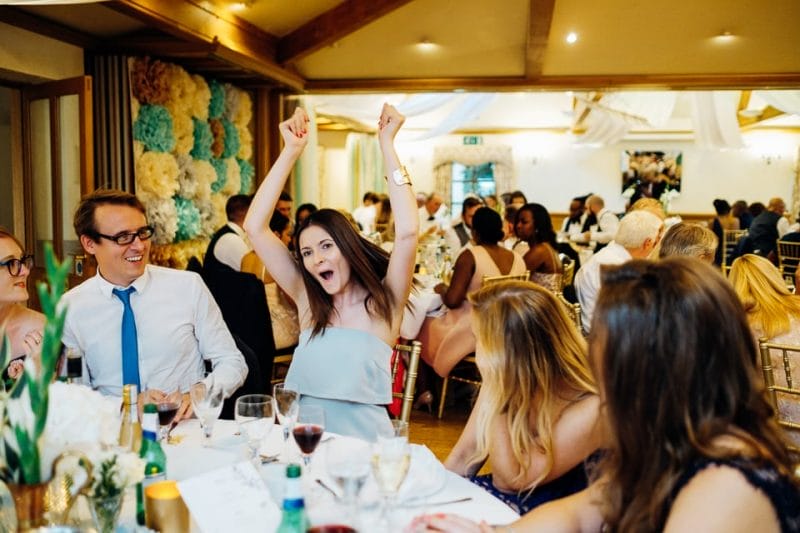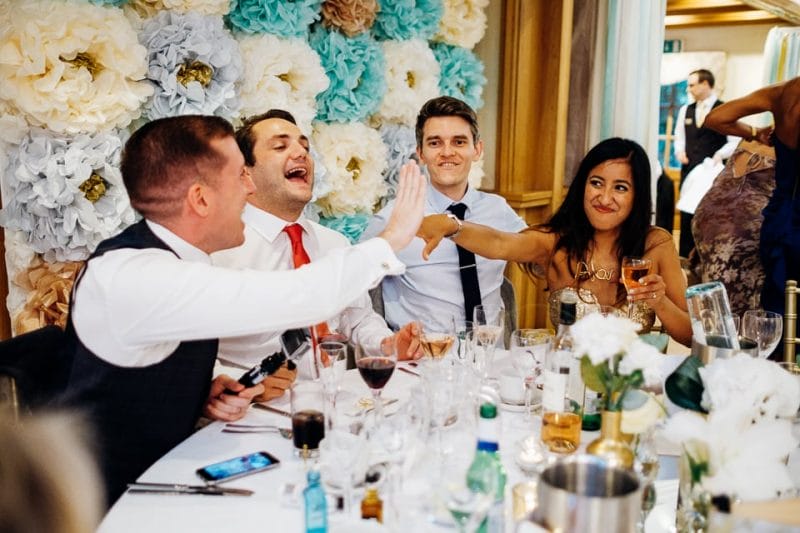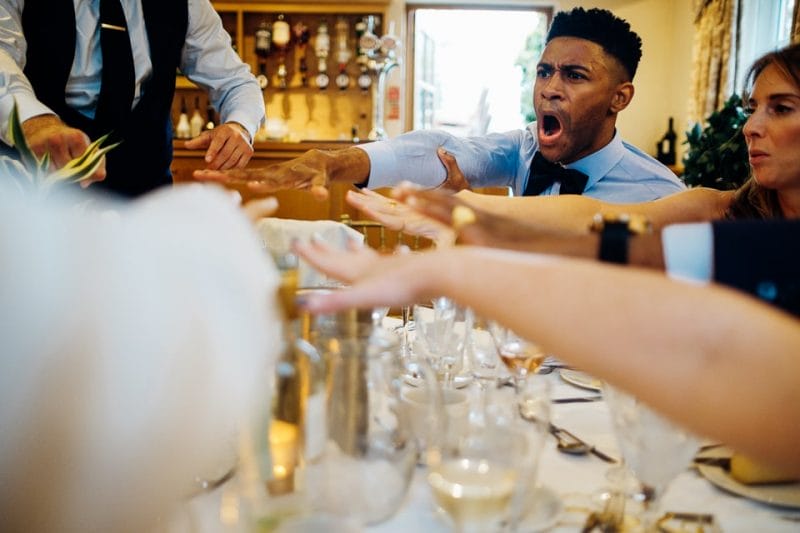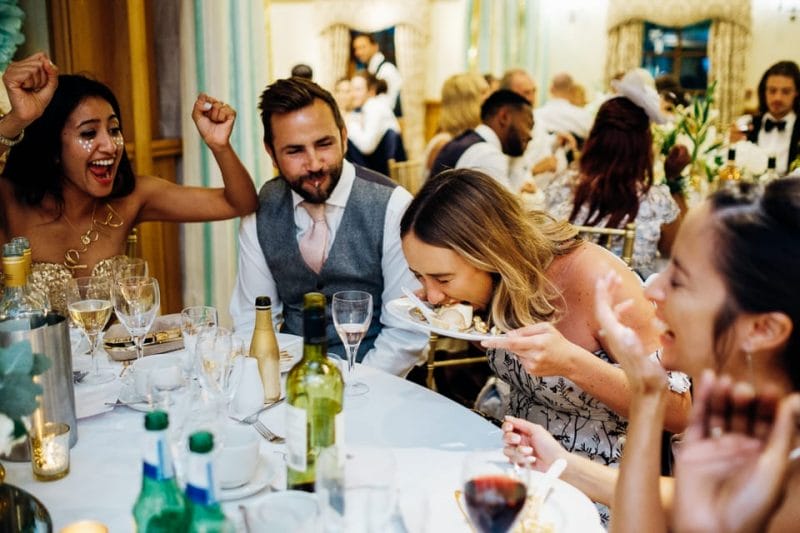 They had their speeches after the dinner, as I said at the start, Victoria also gave a lovely speech alongside the usual bestman, groom and father.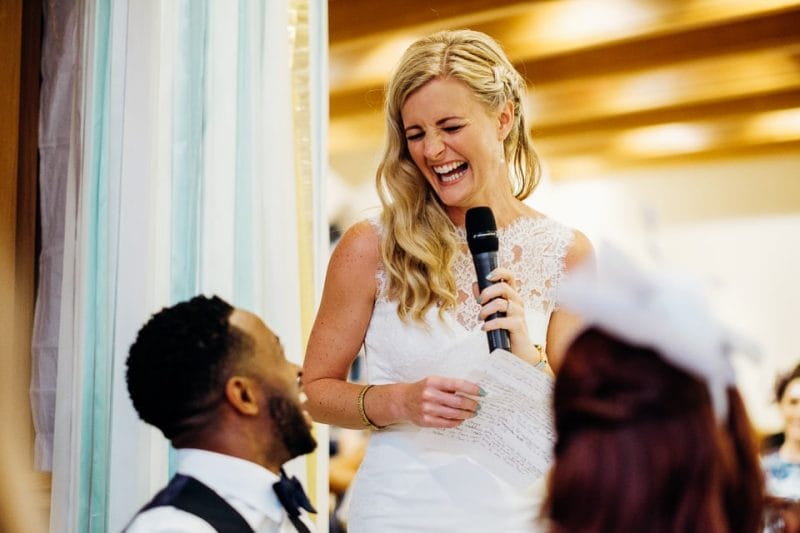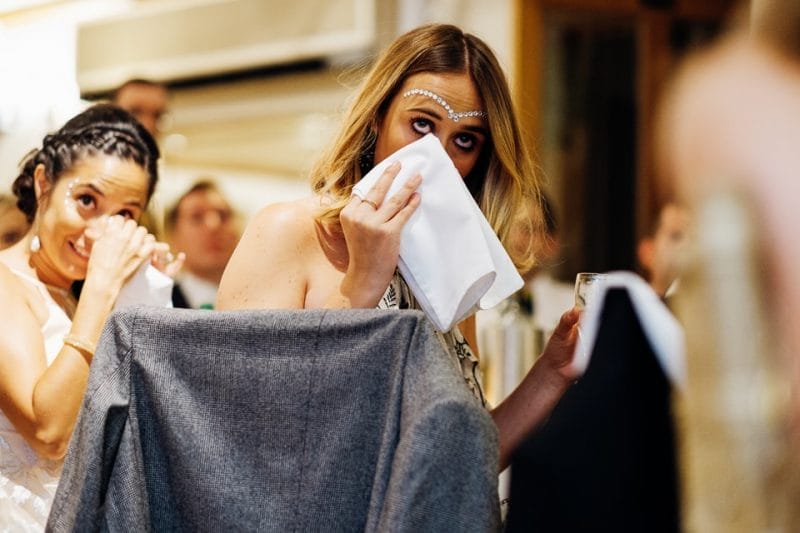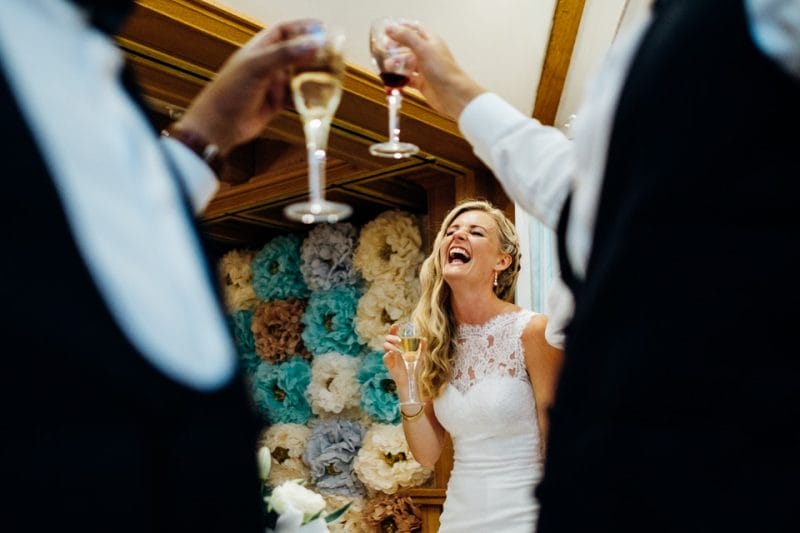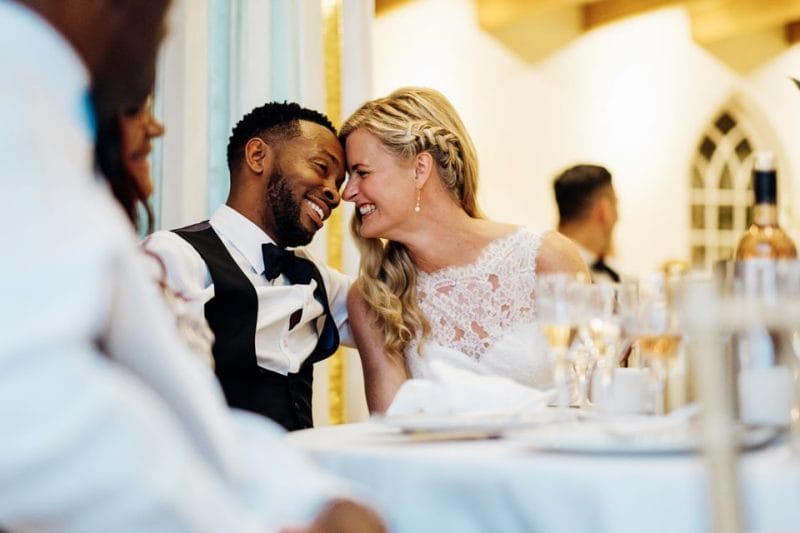 Instead of love, they decorated their Mulberry House wedding dance floor with RAVE light up letters, a first for me! They also had alongside the usual English evening buffet, a jerk chicken food stand outside, absolutely fantastic!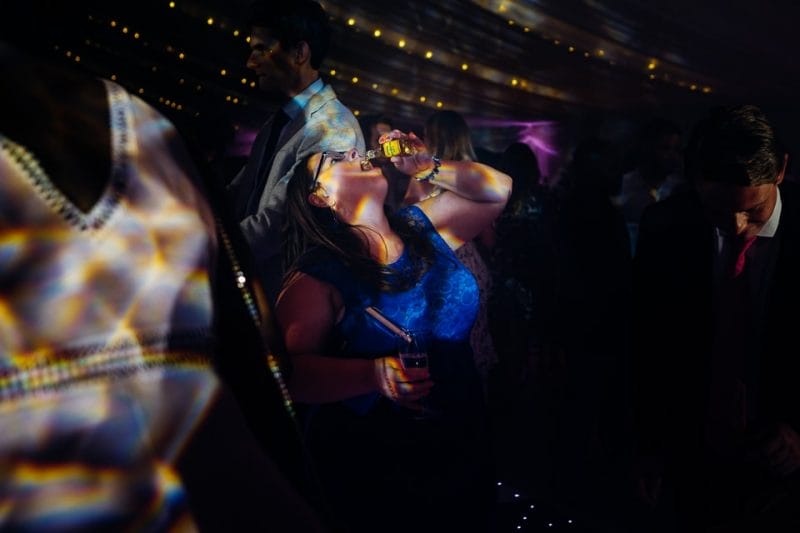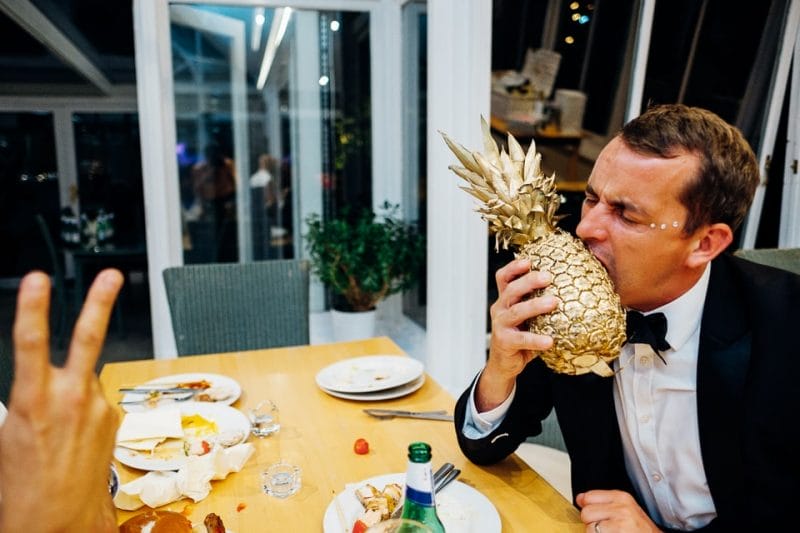 Booze and cigars were definitely the rounding off of this epic wedding day!