Max and Ben are an awesome couple who got married on Max's home Island, The Island a.k.a the Isle of Wight! I've shot one Isle of Wight wedding before on the IOW at Priory Bay but this time I was at a local Church and another popular wedding venue, Albert's Cottage. We started the day at Ebony Hair salon where Max and all her bridesmaids had both their hair and make up done. After that we all went to Max's parents' beautiful blue house to jump into the dresses- I always prefer preps at people's homes because it means everything in the scene is a meaningful part of the day. I know some people feel a hotel room might be "better" because it's clutter free, but I say bring on all the sentimental items! I found it quite fun that Max's family are such an integral part of their local community, that neighbours came out to watch Max both when she was leaving the house and also before and after the Church! That's something I don't tend to see in London!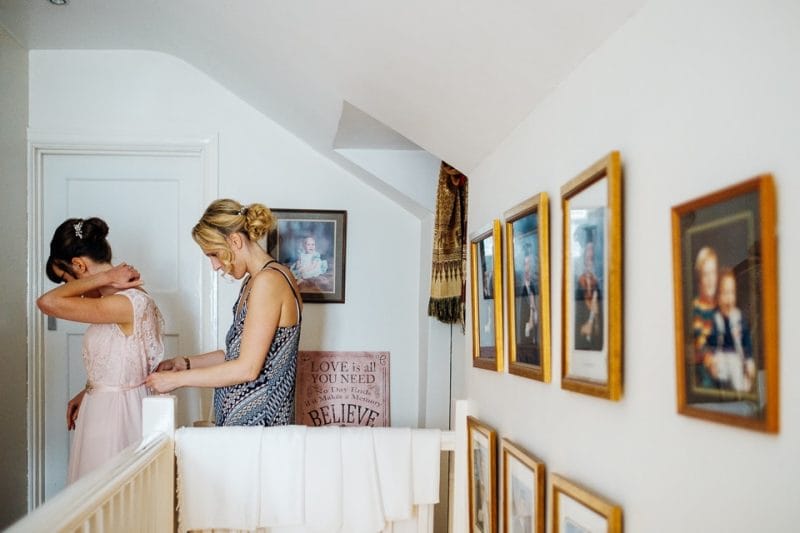 The ceremony was held at All Saints Church near Gurnard with the loveliest, very funny vicar!
After the ceremony we went by the beach to Max's favourite spot and braved the wind for a few couple shots
Heading back to Albert Cottage, they headed into their Isle of Wight wedding marquee for their speeches and dinner!
After the dinner, there was still a bit of light so we finished off the group photos and then Max had an impromptu bouquet throw upon the insistence of her school friends!
Their first dance was quickly followed by a surprise firework display they had planned for everyone! What they didn't plan was one of the fireworks catching one of the trees and setting fire to it, and having to call the local Fire services out! From a photographers point of view it certainly made for a unique end to the evening!