Simone was a bridesmaid at a very recent wedding I shot in London, Steph and Dan's banger at The Artisan of Clerkenwell. They originally weren't going to have a photographer at their Wilderhope Manor wedding as lots of David's family are avid photographers, but after seeing Steph and Dan's photos they decided with only a month and a half to go to plump with me for their intimate weekend long wedding at the Wilderhope Manor YHA. I jumped at the chance, as I'd really enjoyed the last YHA weekend wedding I shot at Ilam Hall. Simone is an artist and a painter, and both of them love to dress up- David is a huge fan of fashion, so I knew although their wedding was low key and relaxed that it would be a visual treat! Their closest friends and family stayed on site and got ready at the Wilderhope Manor YHA. David wore a custom brown wool suit, super cool gothic details like a silver skull on his waistcoat, a brown top hat with a feather, a swallow patterned bow tie and rustic wheat button holes. Simone's dress was a gorgeous custom number made by a family friend topped with a light pink floor length cape with sparkly shoulder detailing. Steph her bridesmaid wore a gorgeous dress that was almost her own wedding dress!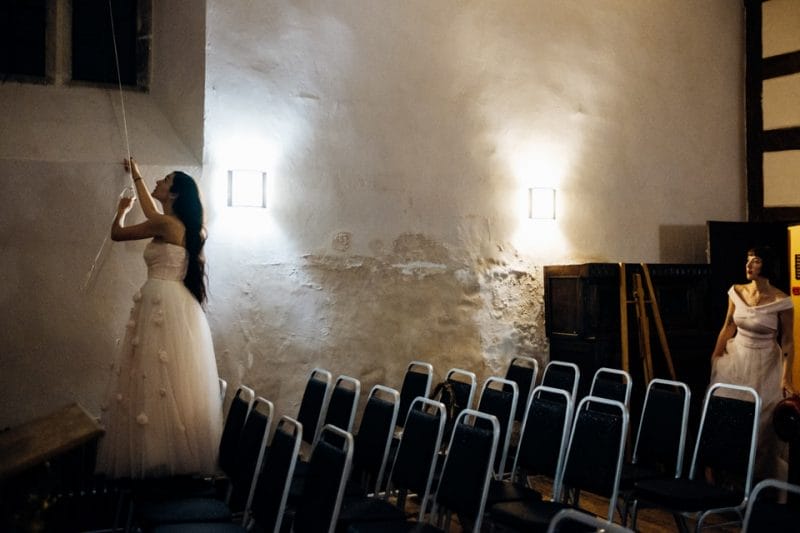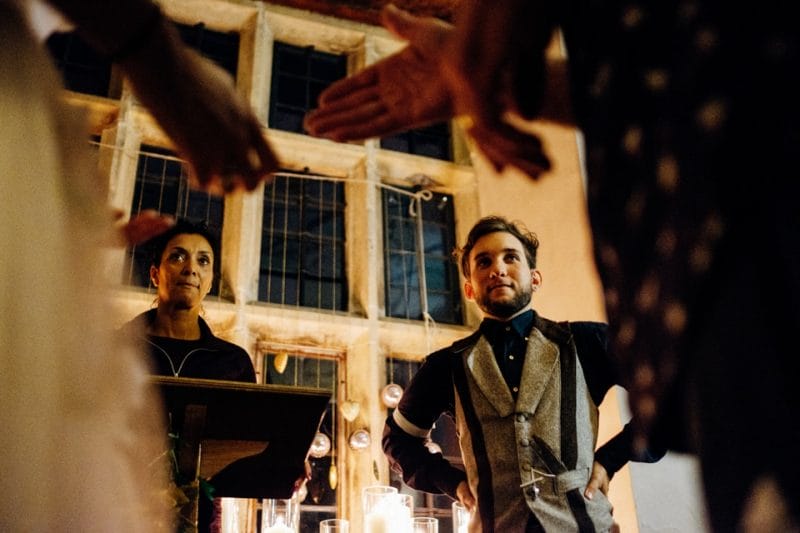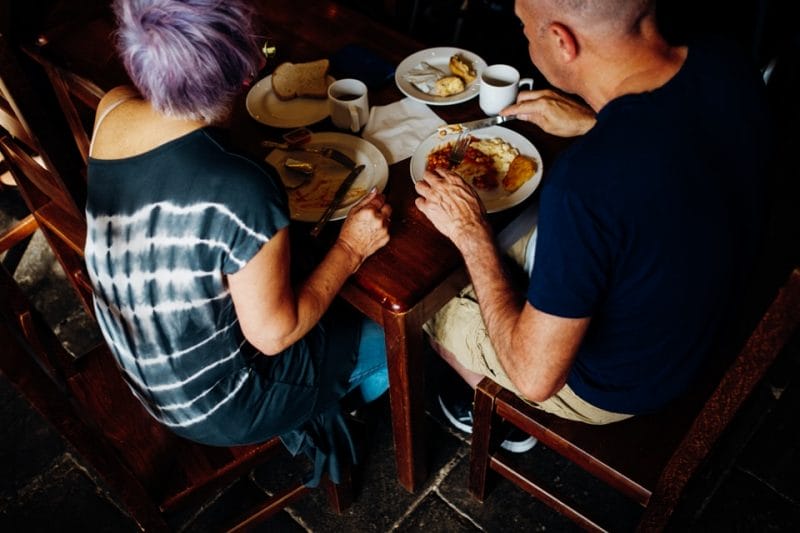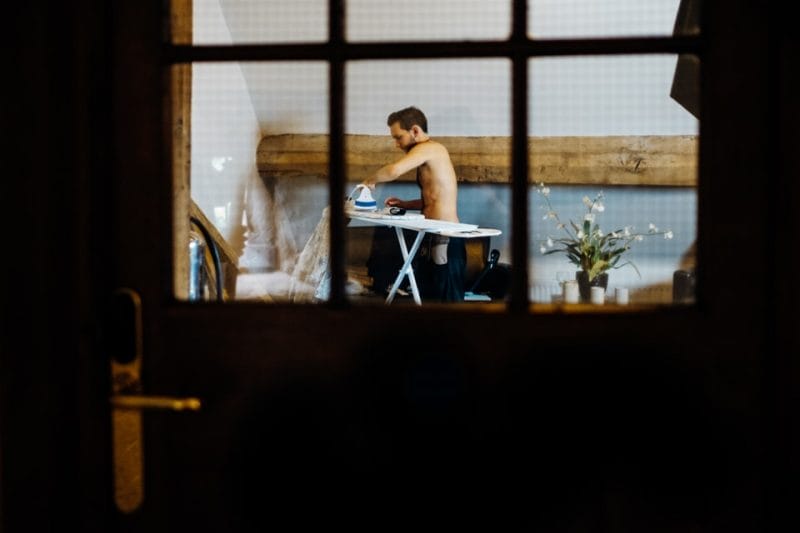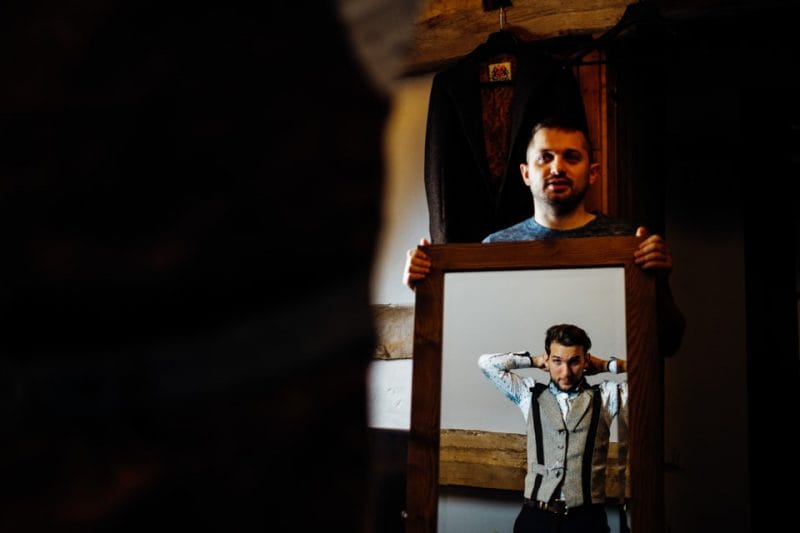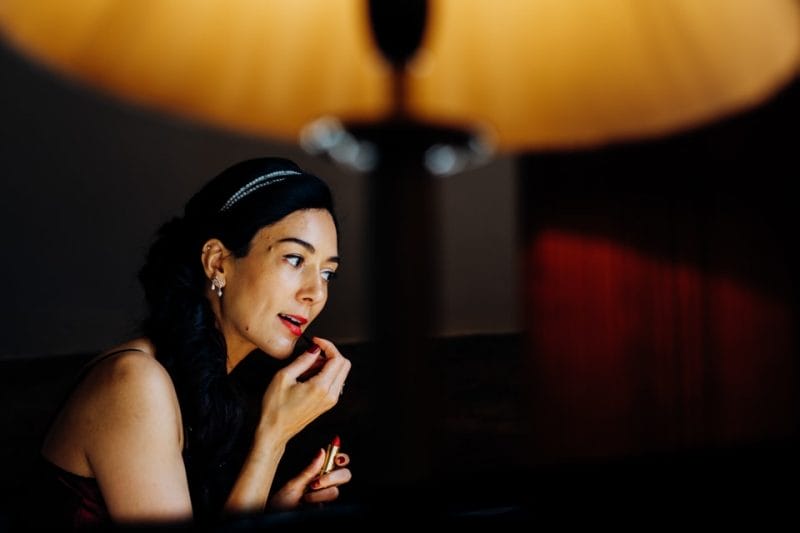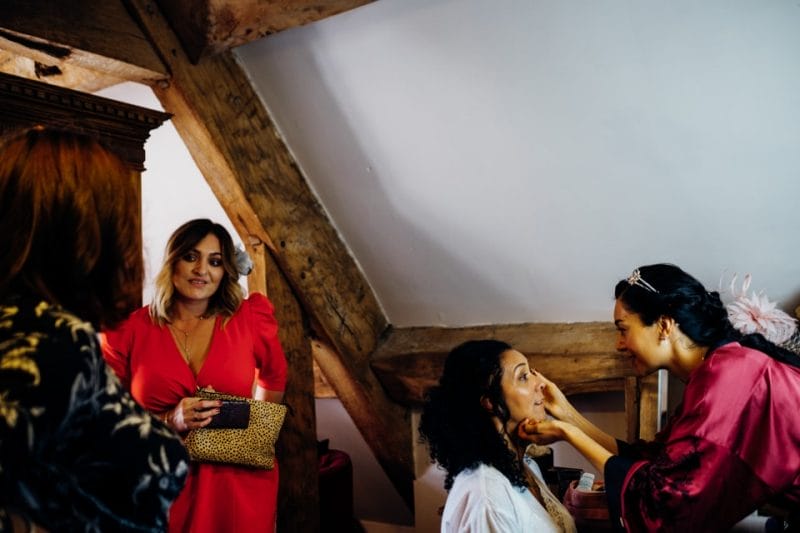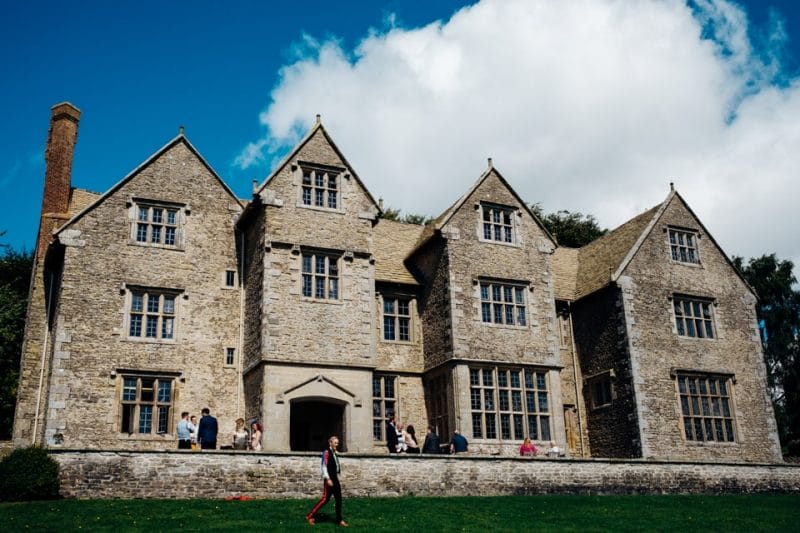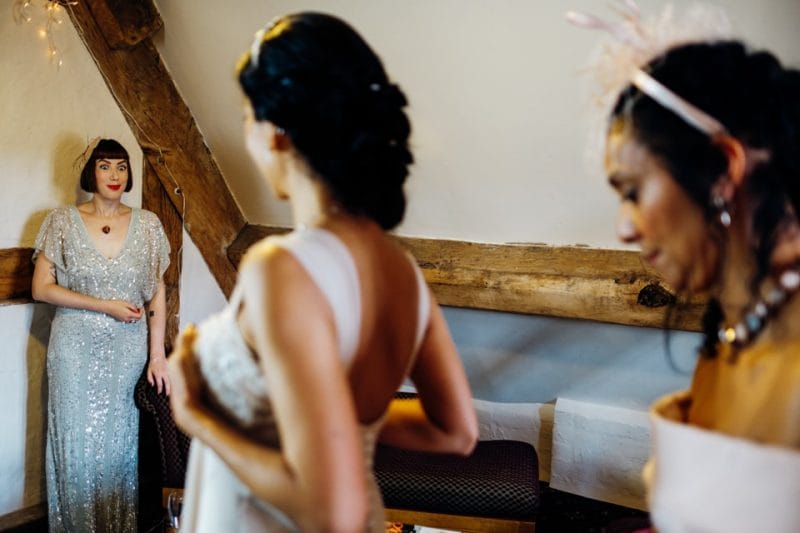 Their ceremony was conducted by Simone's mum in a cosy space, with readings from The Alchemist, a book that means a lot to the couple. They had a stunning ceremony that ended with a candle lighting.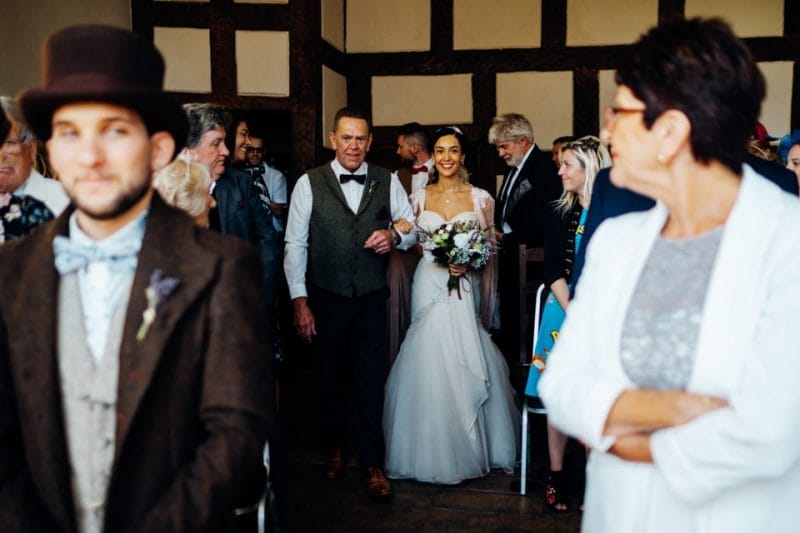 After the ceremony the guests enjoyed some drinks out in the stunning sunshine, as well as frisbee golf.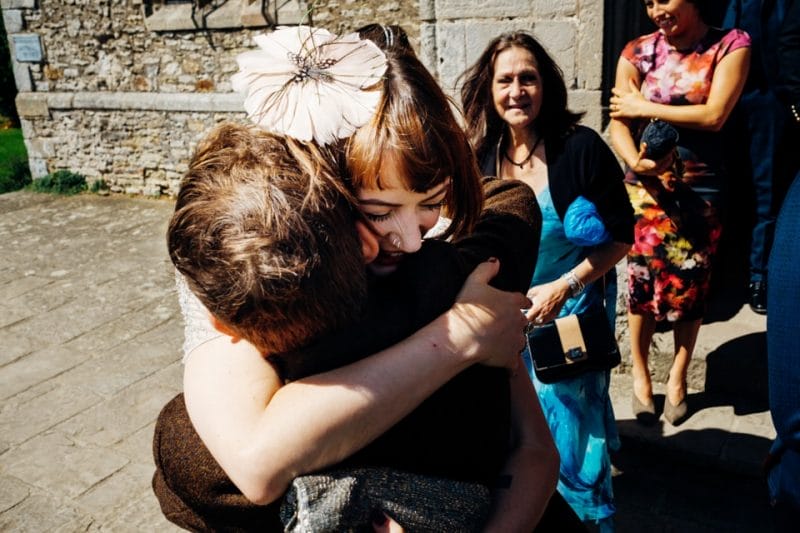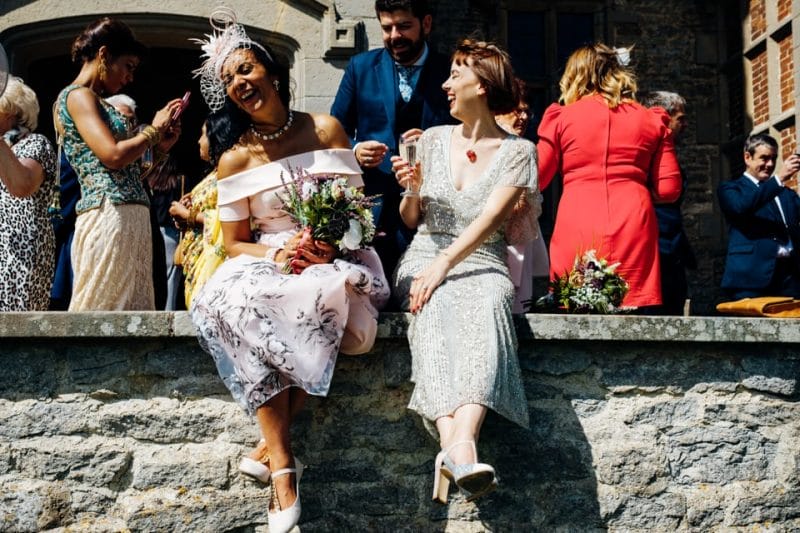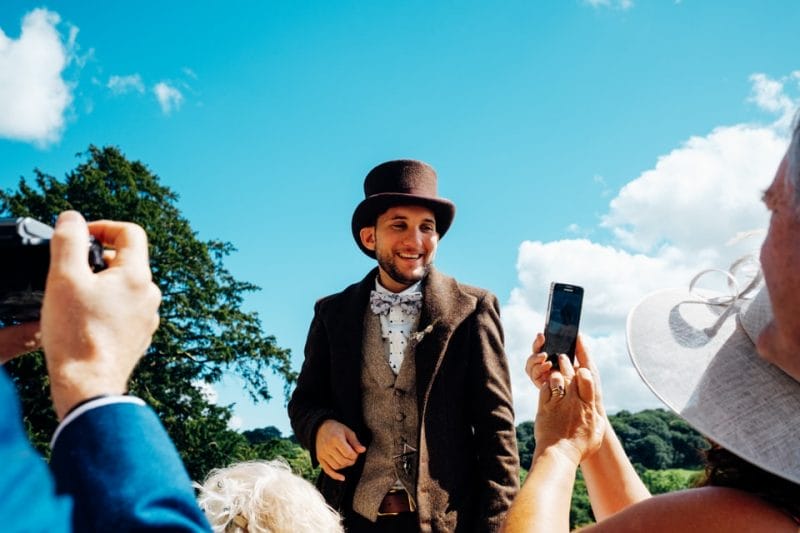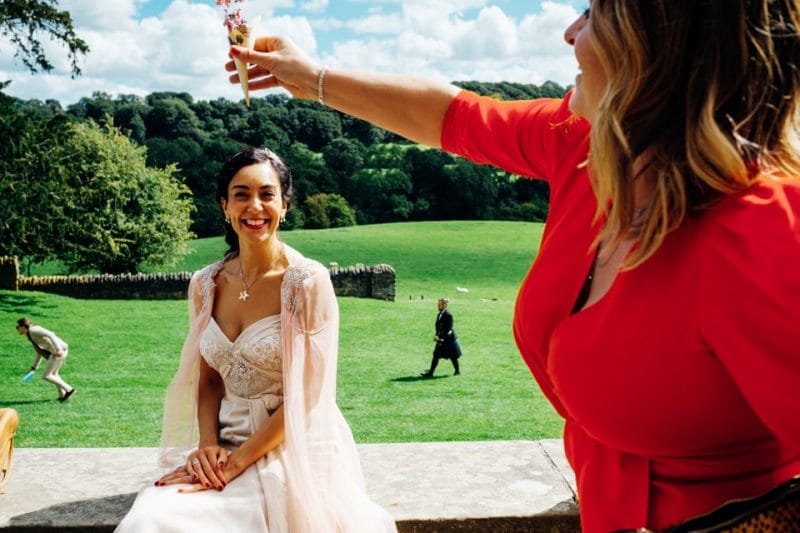 The dinner room was decorated with swallow name cards in glittered apples made by various family members the night before. They had stunning beautiful vintage bottles containing flowers, Alice in Wonderland tea cups holding love hearts, swallow shaped cookies as favours. Their friend who flew in from Australia baked them their stunning chocolate cake which was surrounded by an entire table of chocolate. Their only spec to her was "we love chocolate". Each of the tables had mini canvases of various birds that Simone painted, and a painting of the two of them that graced their invites sat on the shelf. The tables were also decorated with miniature vintage books, and they found a wee four leaf clover in a small bible!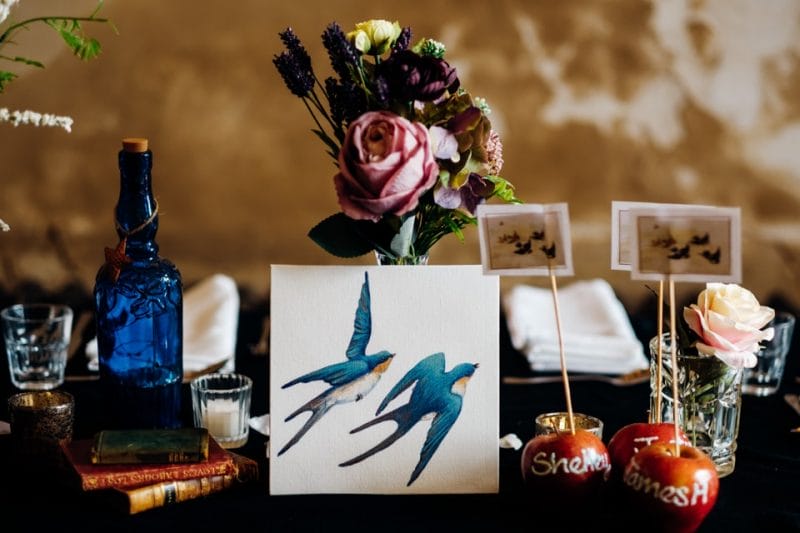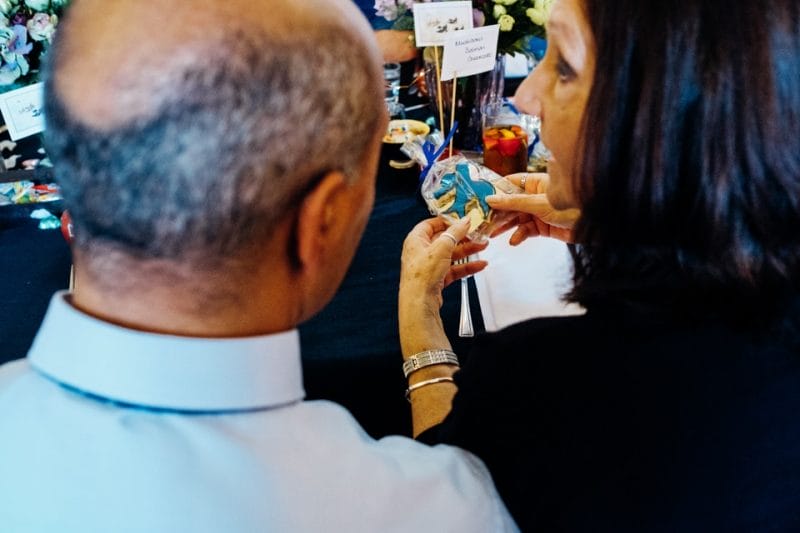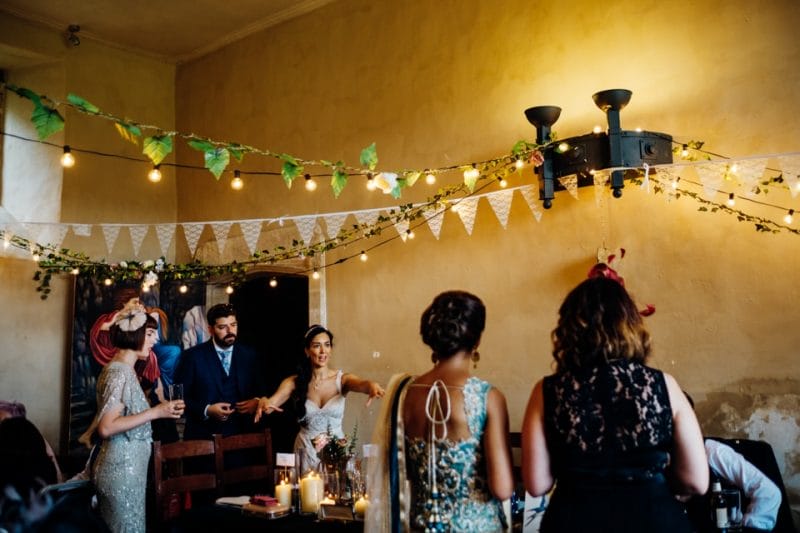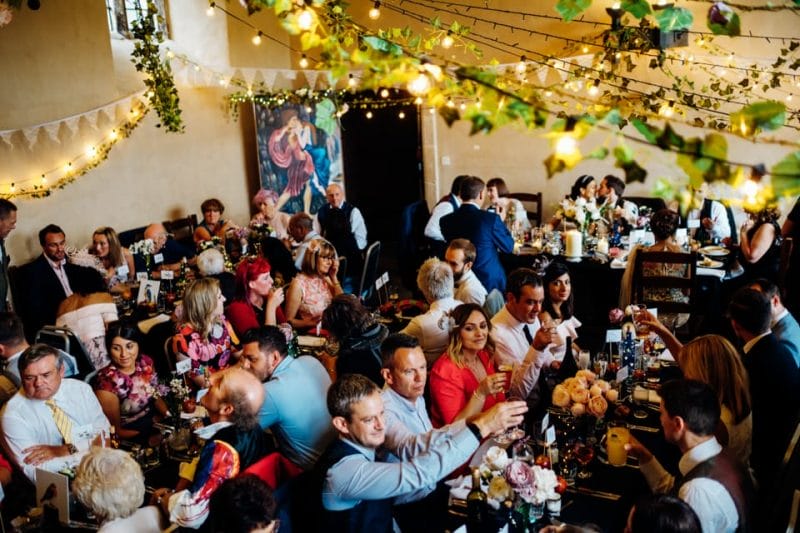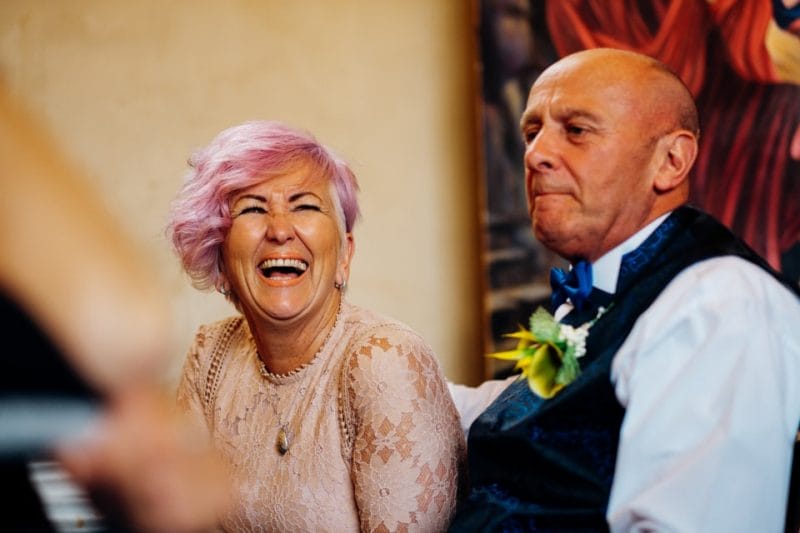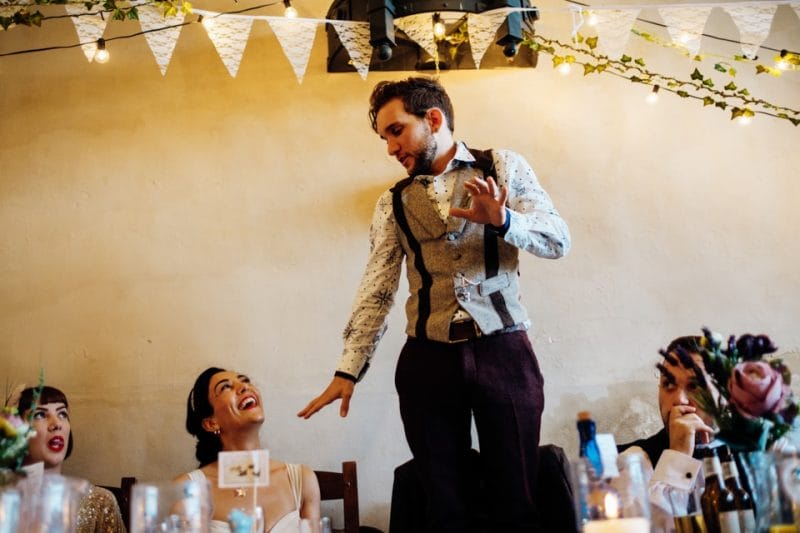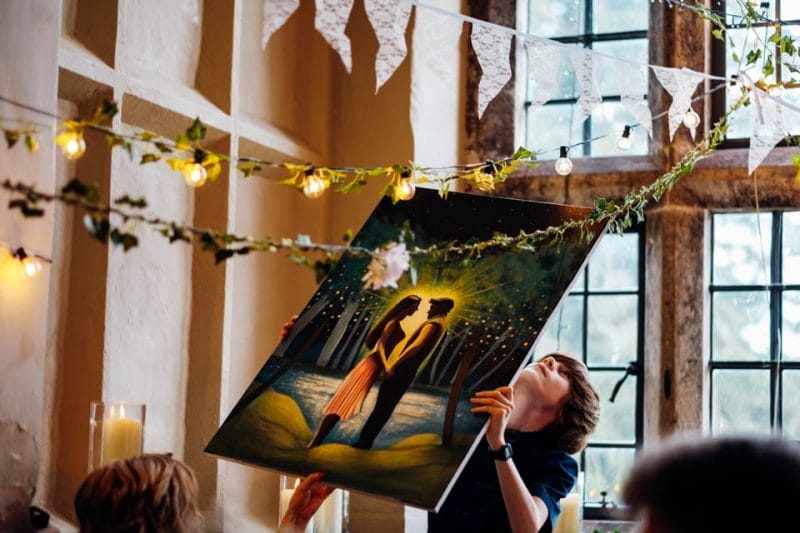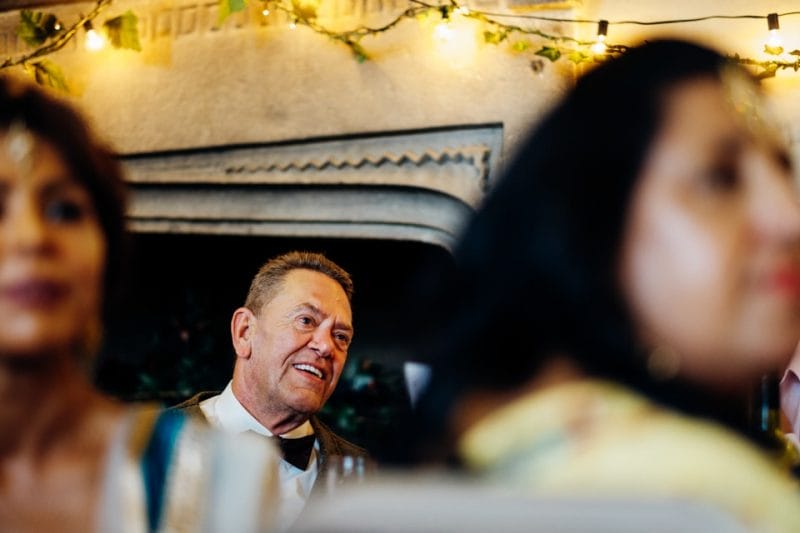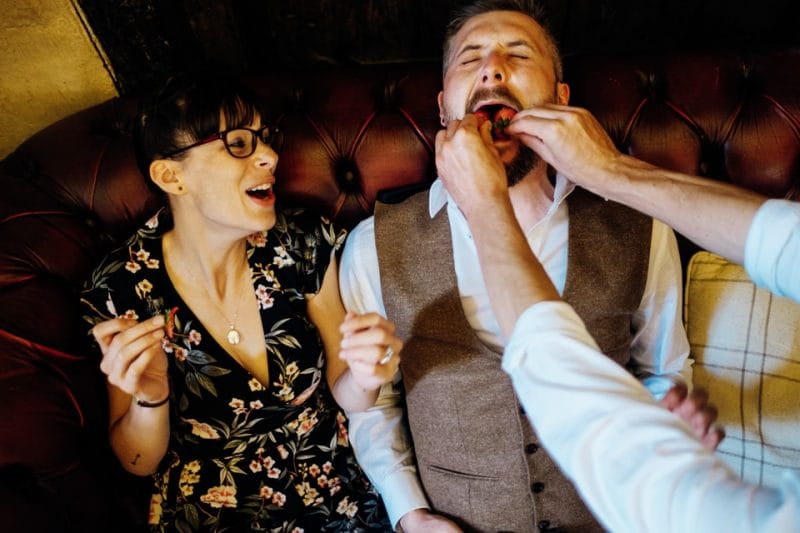 After dinner the guests enjoyed the last of the light before going in for the first dance, which was followed by a surprise from David's father who had written and performed a song for Simone and David. Everyone was then free to just chill, dance around, enjoy the late night pizzas etc. until bedtime in the dorms!