Royal Horseguards wedding
Hannah and Will are a really chilled out fun couple who had their wedding in a stunning central London wedding venue: One Whitehall Place in the Royal Horseguards. Hannah wore a gorgeous Charlie Brear dress with a polka dot top… she'd warned Will beforehand that she would get polka dots into their wedding and he didn't believe her at first! Will wore a very stylish navy blue velvet tuxedo with his friends and family donning black tuxes. Although One Whitehall Place is a rather elegant traditional setting, Hannah and Will are a chilled out couple who chose it more because they loved the fact that you can hold all your friends and family in the same place as the ceremony and reception, with no need to step outside into the cold which is key in a winter wedding.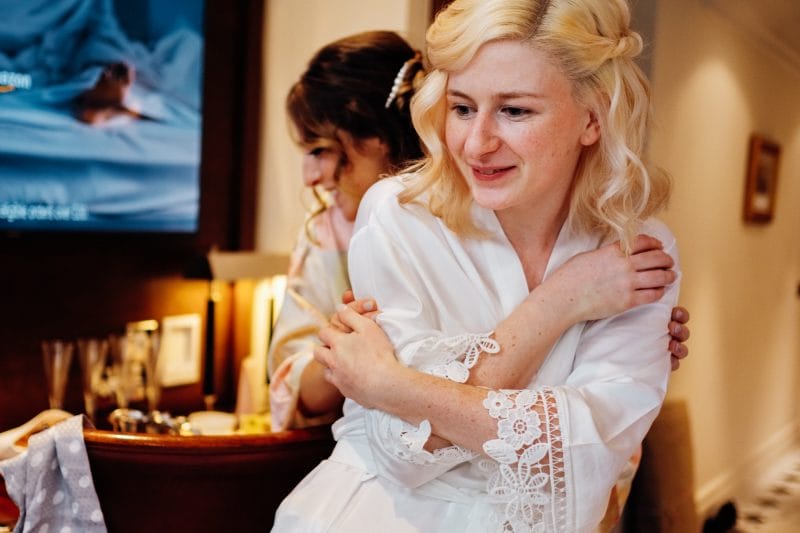 One Whitehall Place wedding ceremony
The wedding ceremony takes place in a big grand ballroom. The venue has an iconic spiral staircase, and multiple spacious rooms for the ceremony, pre drinks, dinner and dancing where they can easily move guests when turning the rooms around.
After their ceremony Hannah and Will slipped to a side room for a few group shots and couple shots making use of One Whitehall Place's epic interior
After this everyone went into the dinner hall and had speeches between the meal courses
Their amazing wedding cake was made by one of their guests, and it was laid out along with the sweetie table and the dance floor back in the same ceremony room
As the photos show, Hannah and Will's friends party HARD. Will managed to sneak in a cheeky game of fives, and some of the guests managed to sneak in some cheeky extra drinks!
If you like this London party wedding check out this Morden Hall wedding, another tube friendly venue that has a grand elegant decor!