Happy couple!
"Marianne is THE BEST!!! She was so funny and nice to hang out with on the day, made sure we got the shots we wanted, (and even made sure I ate a snack before the ceremony) was organised about who needed to be where and when, but also she has a real gift for capturing the unexpected- turning up just at the right time to capture such fleeting moments so perfectly. She caught our 'vibe' on camera utterly brilliantly, we were so delighted when we got our photos back. The *many* photos we received were gorgeously edited and presented, and we LOVED the slide show she put together- it really told the story of our day- no need for a videographer! There were loads of non-stagey emotional realness shots which is exactly what we wanted, but also the more formal and traditional romantic photos were gorgeous too- full of colour and energy. Would definitely recommend working with the lovely Marianne!" – This lovely bride
Morden Hall wedding photographer
I cannot believe this fantastic South London wedding venue Morden Hall is so close to my house and this is the first time I'd been there! Kerazy! And what a way to be introduced to it through these two amazing people Alex and Jasmine. When I first met them yonks ago I immediately really hoped that they'd go ahead and book because they had an infectious sense of enthusiasm, joy and genuine unbridled love. And from our initial meeting to their wedding they did not disappoint, creating a colourful and fun Bowie and space cats themed wedding that struck the right chord between silliness and seriousness (when it came to the heartfelt moments!).
I started the day at their flat to do a quick photoshoot of their very important cat, before driving us all to Morden Hall wedding venue where they were both getting ready in different corridors. Morden Hall is a clean light Manor House style wedding venue nestled right next to copious amounts of green lawn and woodlands of Morden Hall Park, a really great pick for a slightly country style wedding in the heart of tube-accessible London! Having seen a fair few Irregular Choice bridal shoes over the years, it was cool to see my first men's pair 6 years into the biz! Alex combined his metallic silver wedding brogues with pink monkey socks and a blue suit. Jas loves Rock n Roll Bride and wore a blue star Crown and Glory veil. Their wedding squad helped them decorate Morden Hall with lots of personal touches such as polaroids of themselves, their space cat wedding timeline, setting up their eco glitter bar and collage scrap book.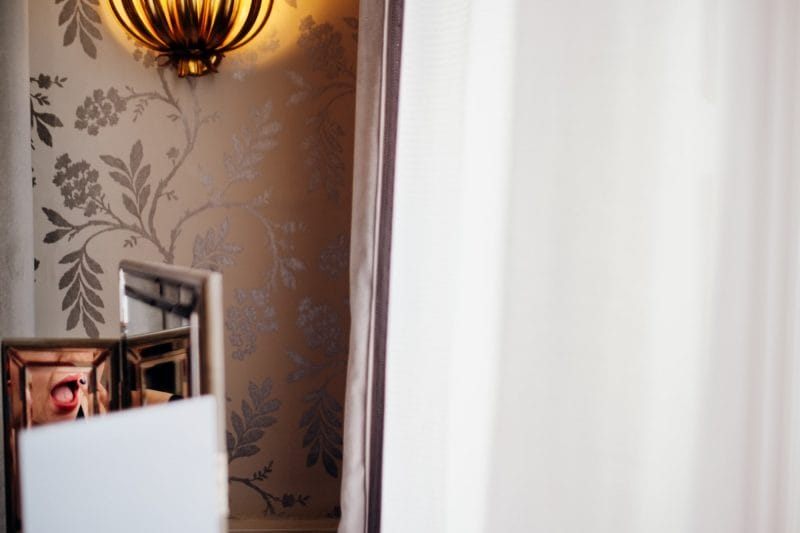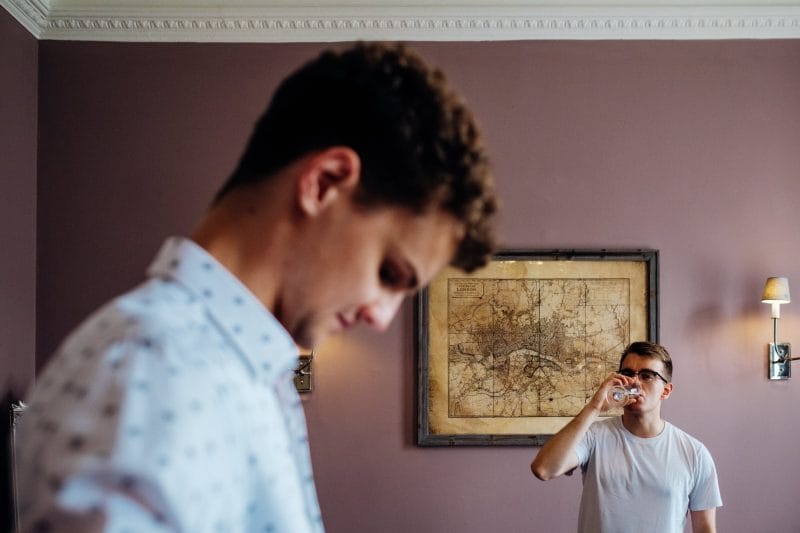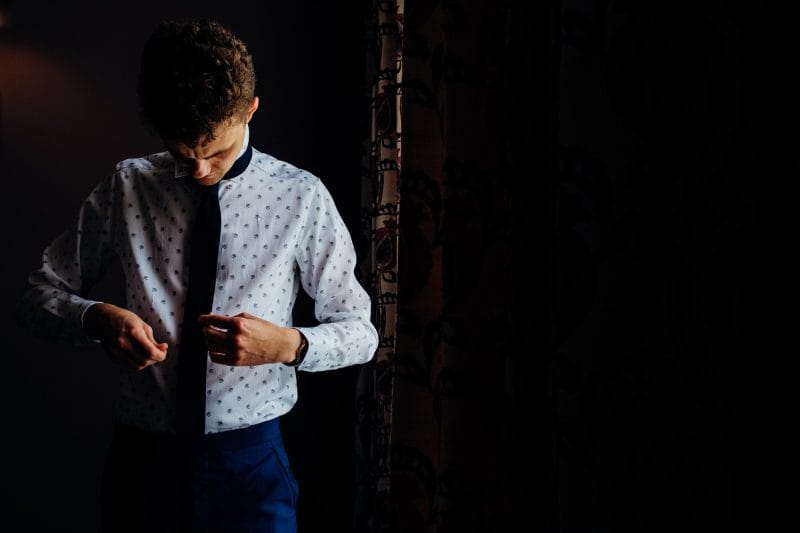 Before the ceremony they did a first look in a beautifully wallpapered room that joins the two corridors.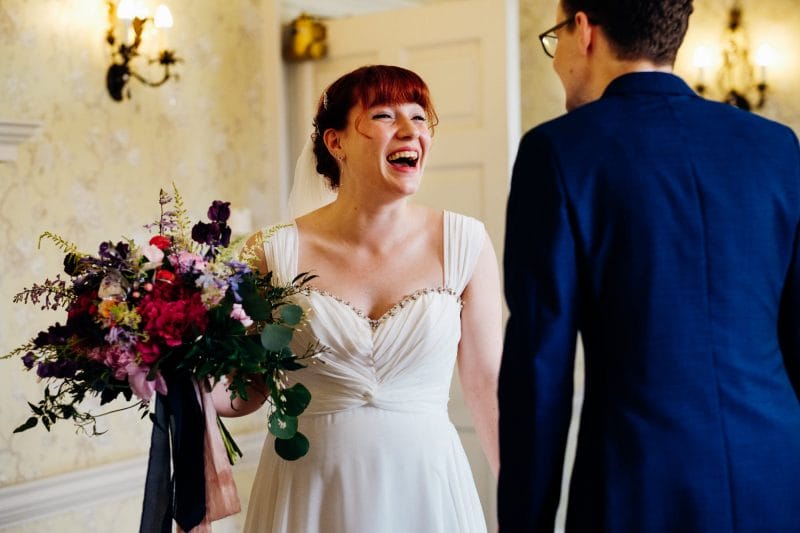 Morden Hall Wedding Ceremony
Their ceremony was probably one of the wettest I've ever photographed, absolutely everyone was touched by the genuine emotions the personal vows they exchanged, I was having to concentrate behind the camera to not end up all blurry eyed myself, a real hazard of the job!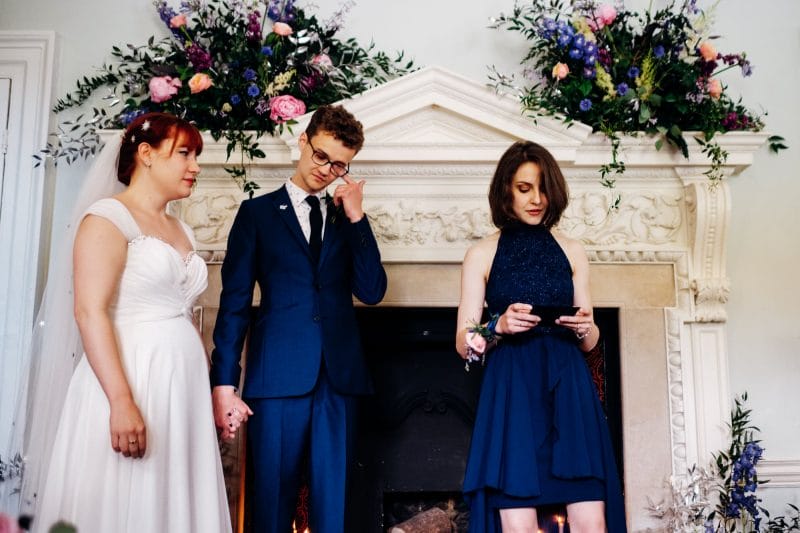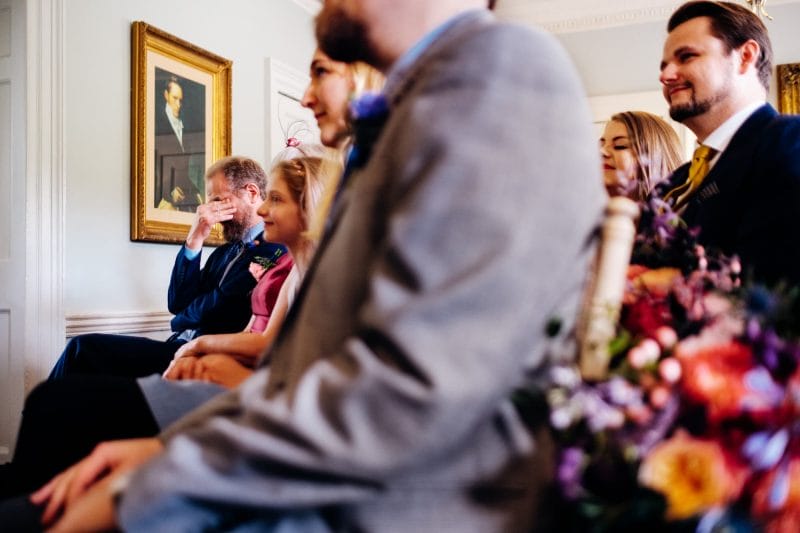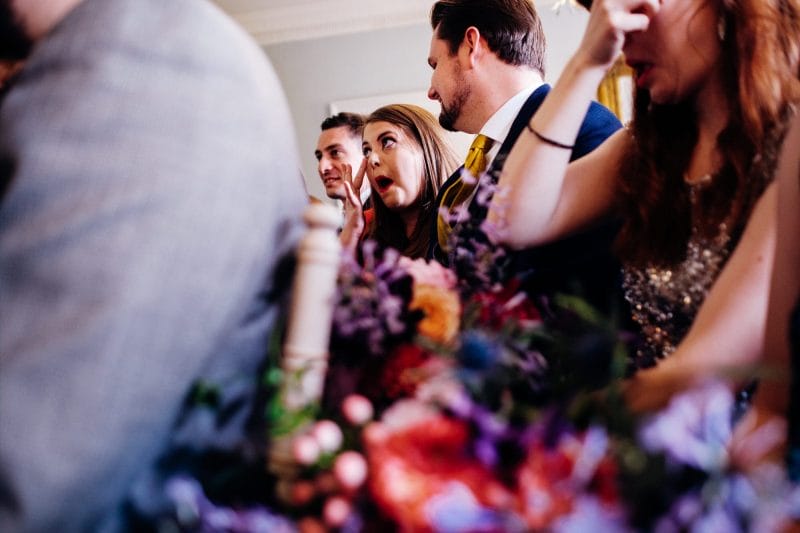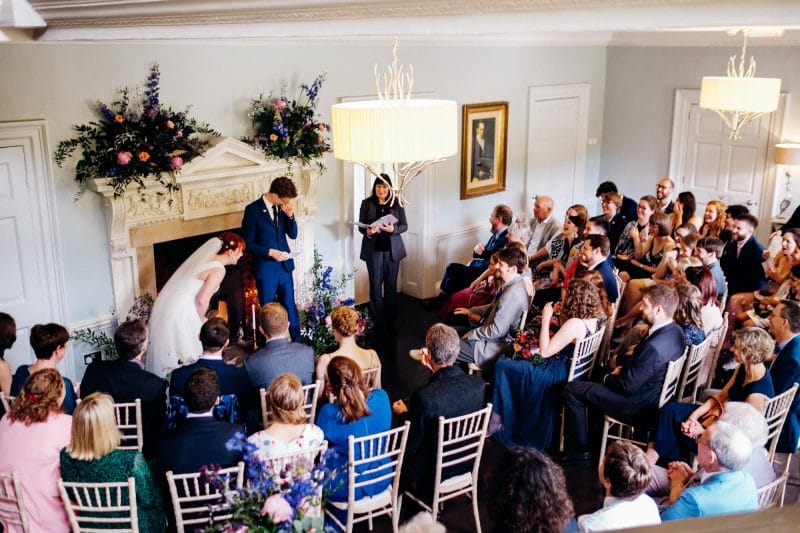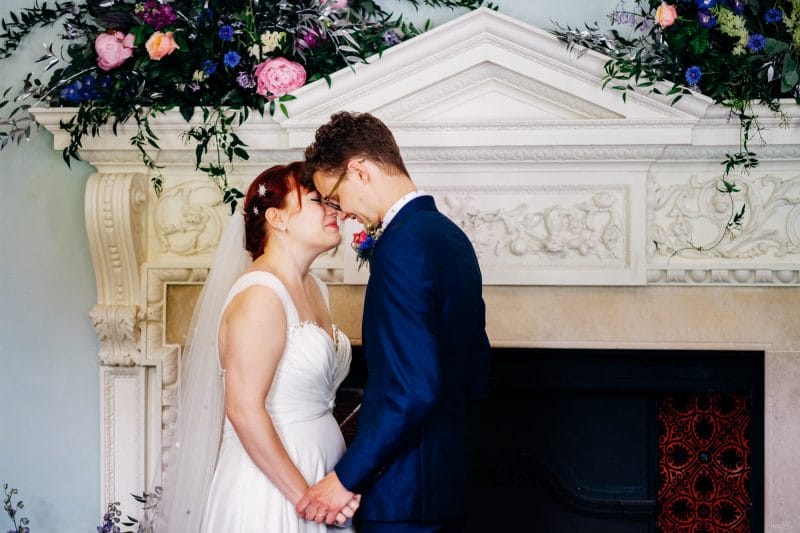 After the ceremony they had their confetti throw and drinks reception, before going into the dining hall for the speeches.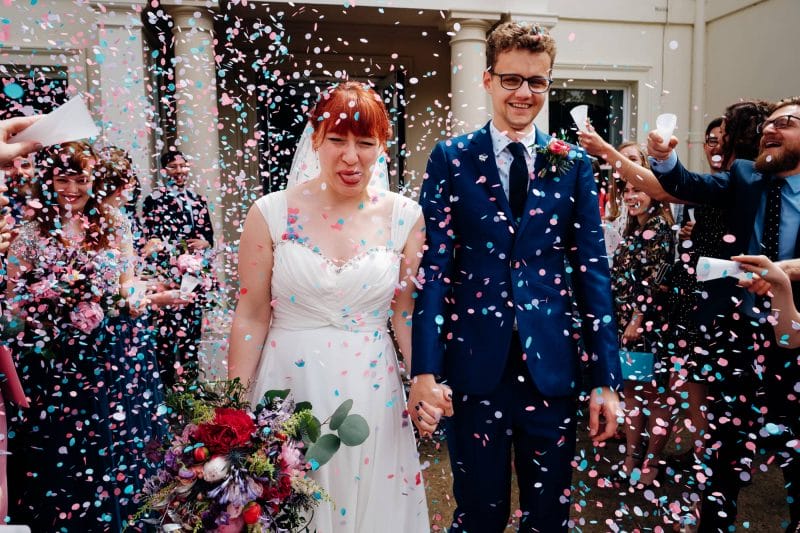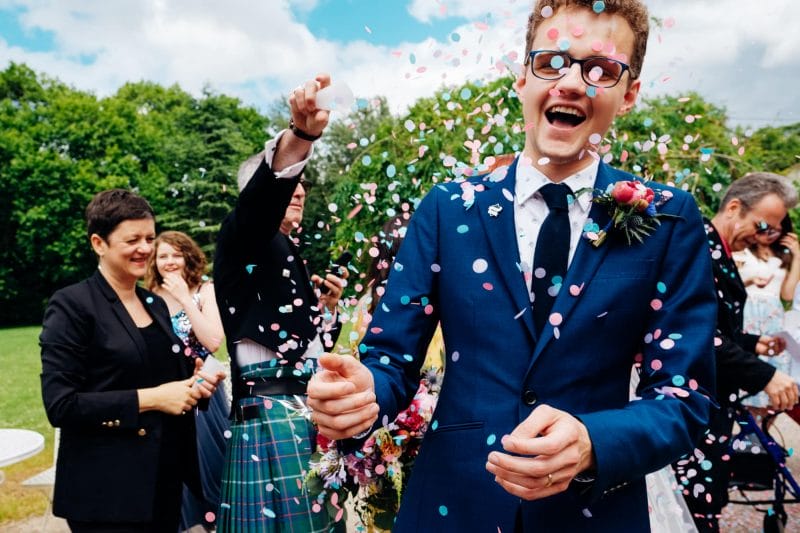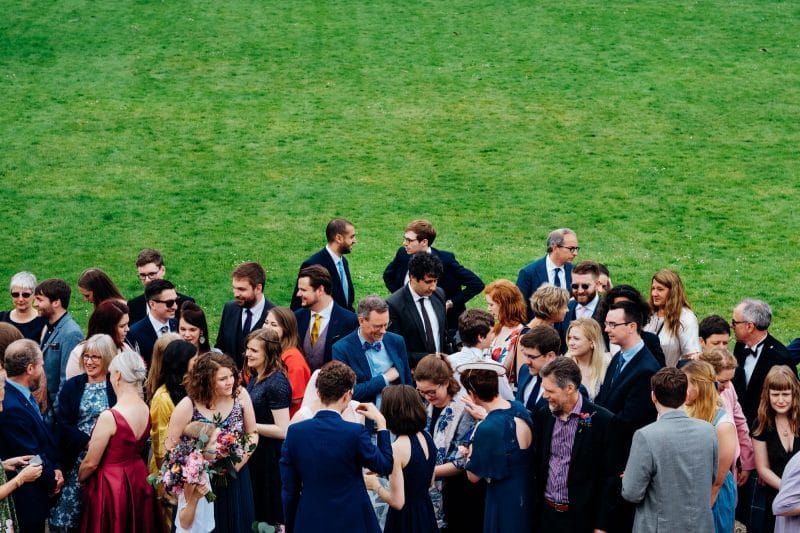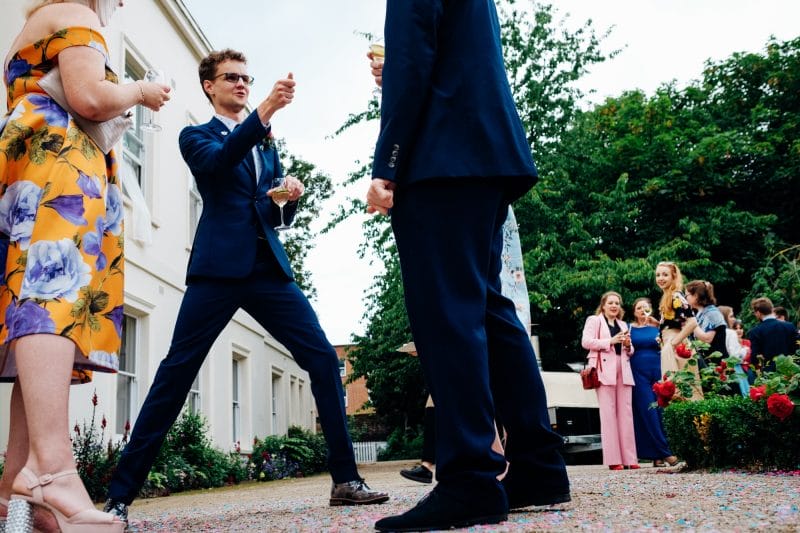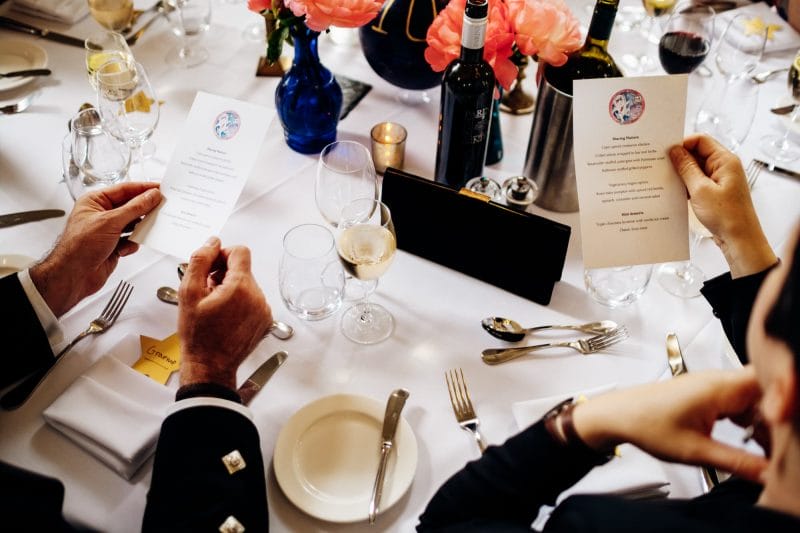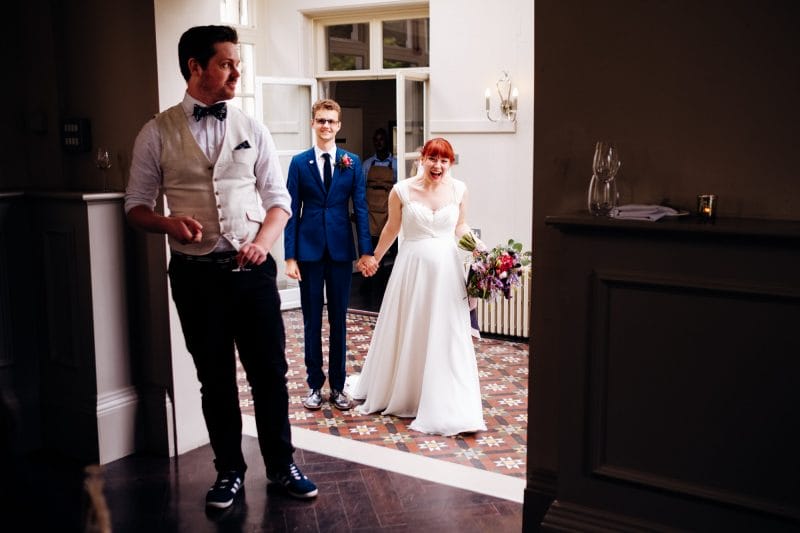 Being a feminist couple they both gave a speech, before a seriously yummy and hearty dinner provided by Morden Hall. I gotta give props to the staff team there who were both quick and generous with looking after me as a wedding supplier!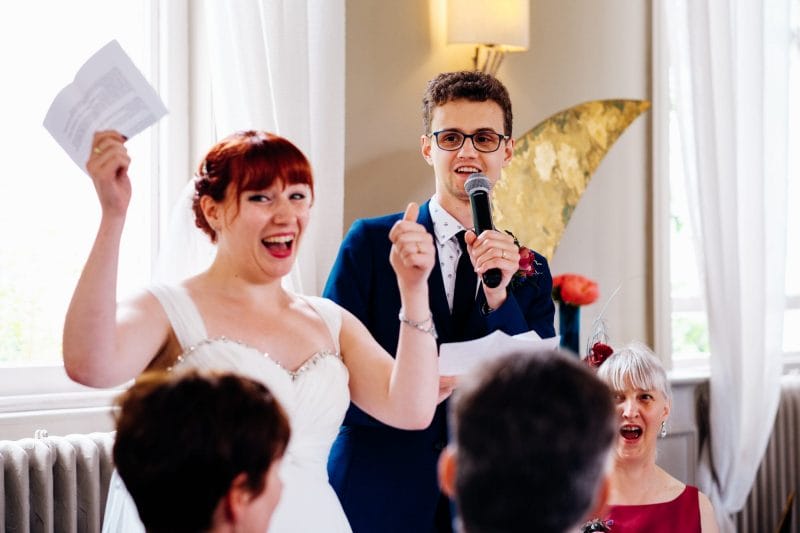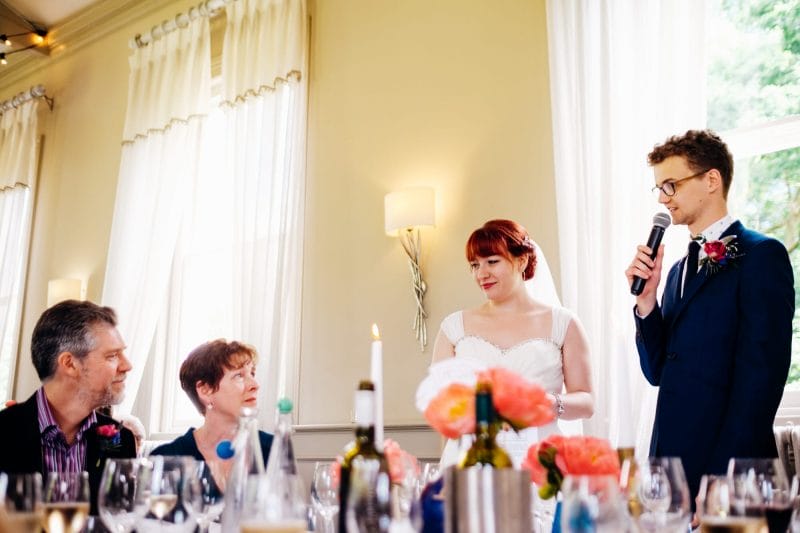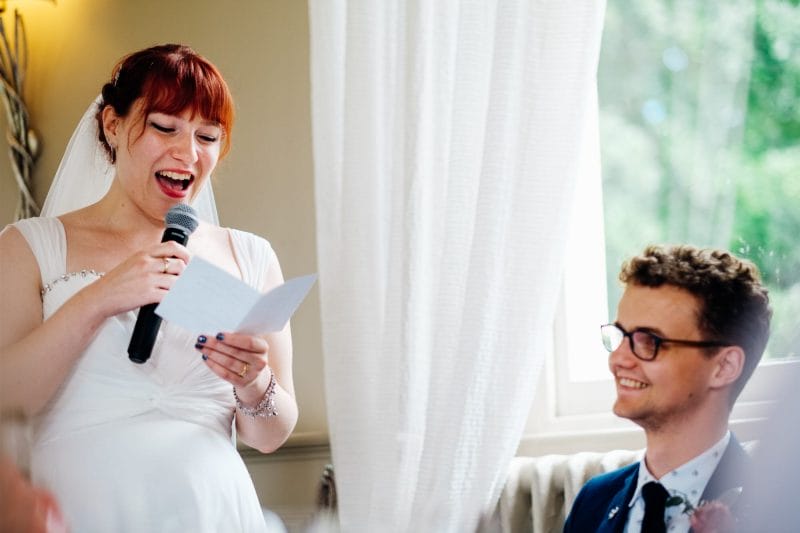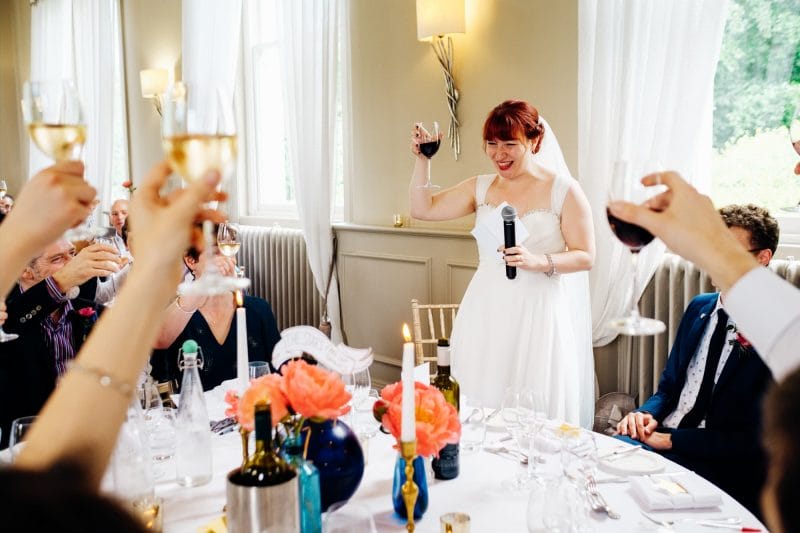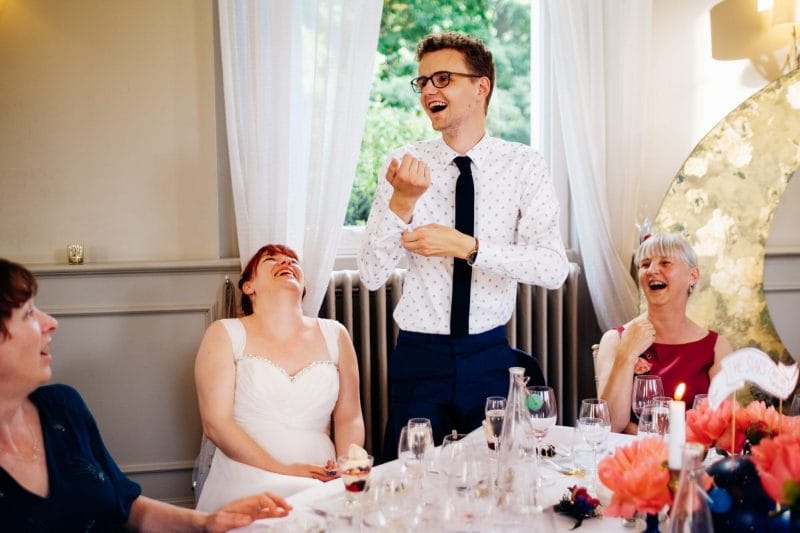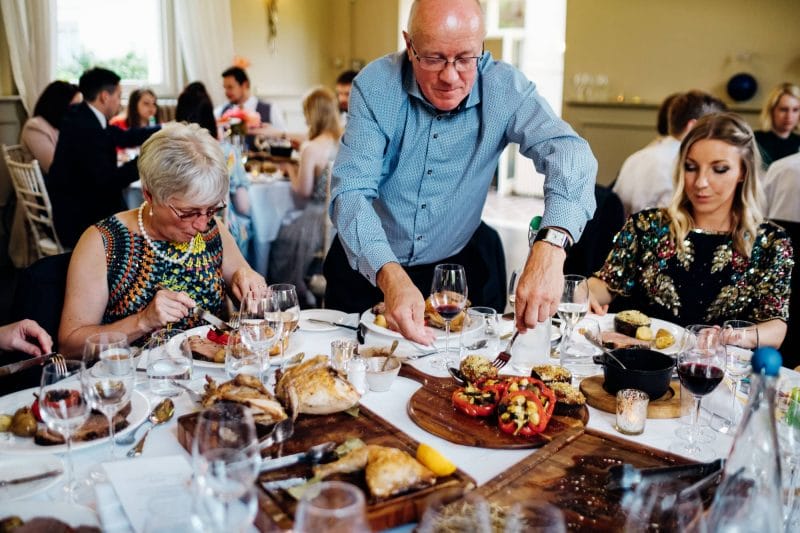 In between the dinner courses the guests enjoyed the nice outdoor weather before parents and best people speeches!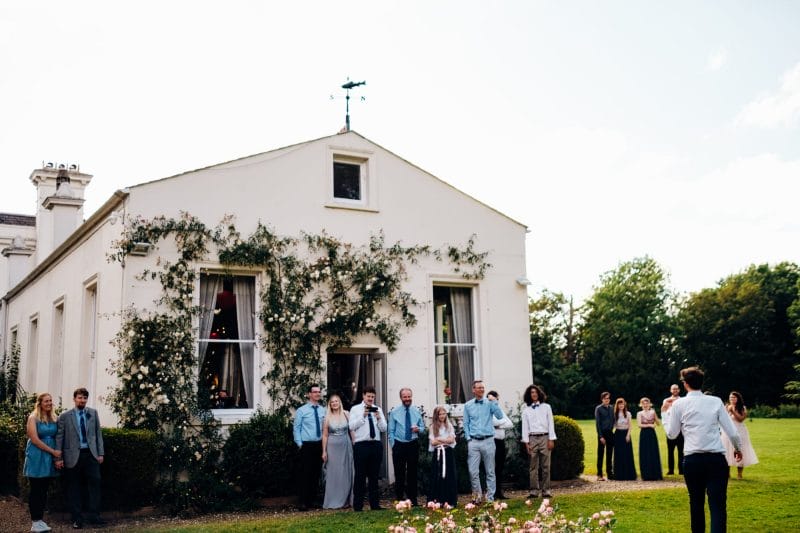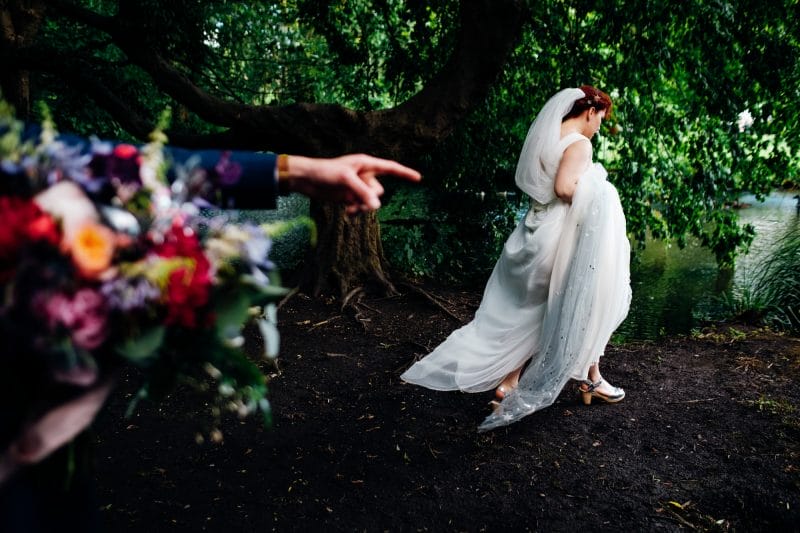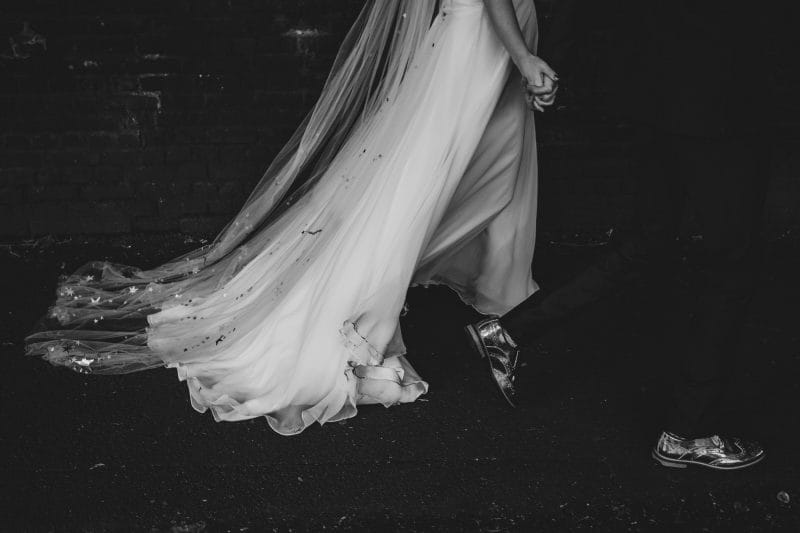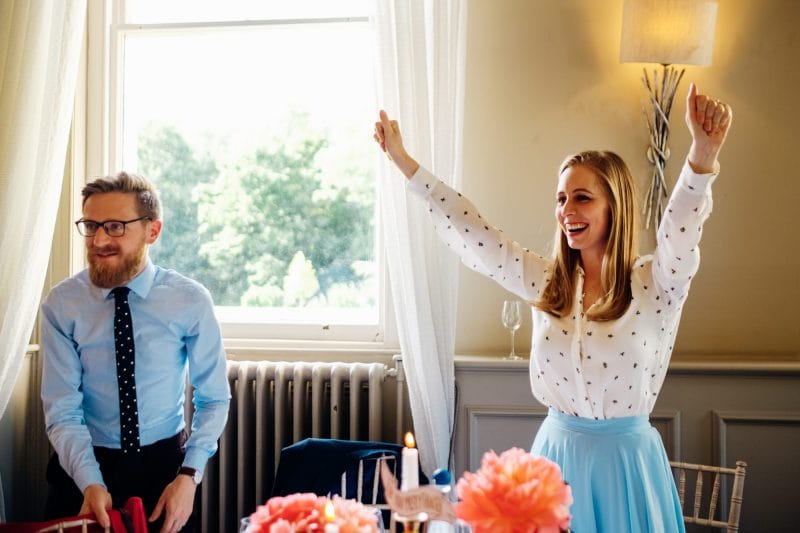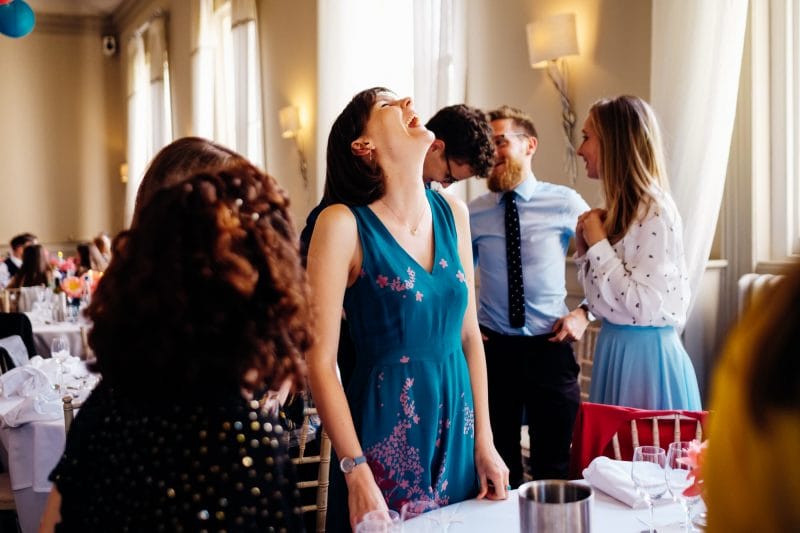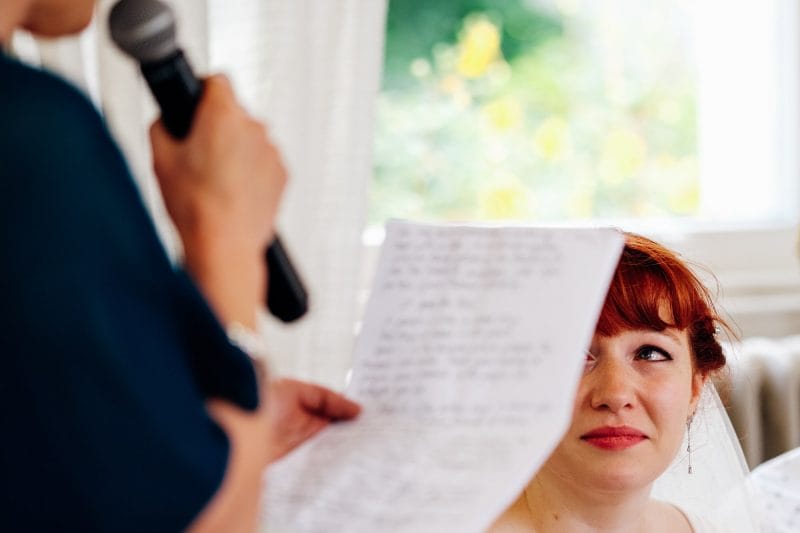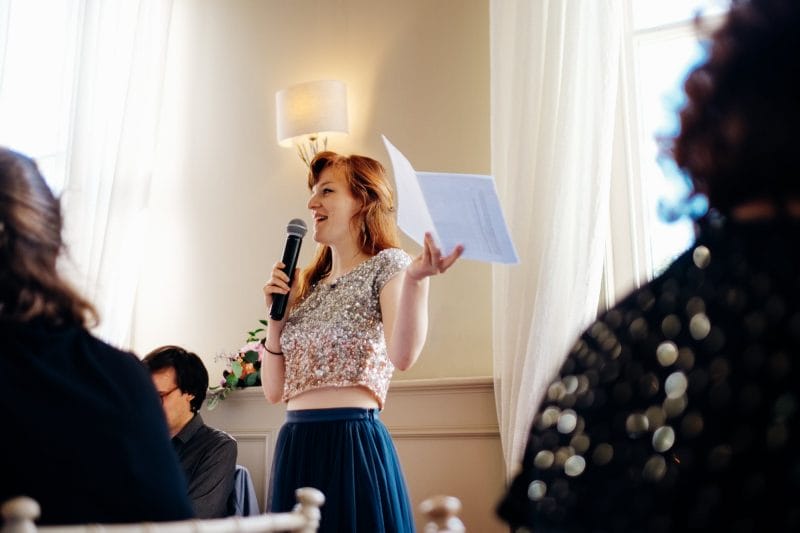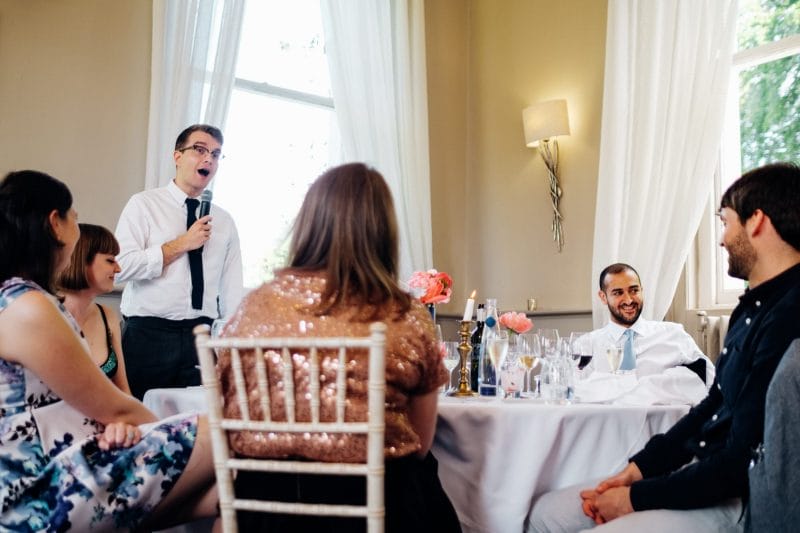 After dinner, the guests played with the temporary tattoo station, eco glitter bar, and some of their friends gave Alex and Jas a personalised pirate piñata,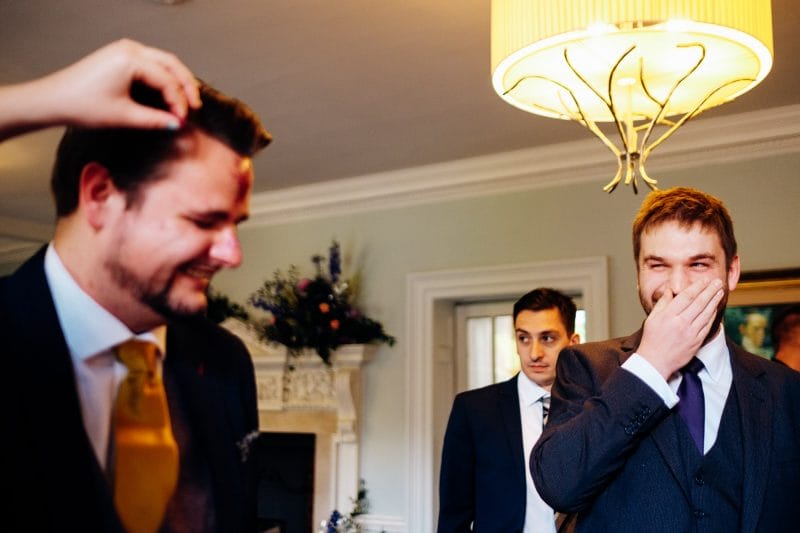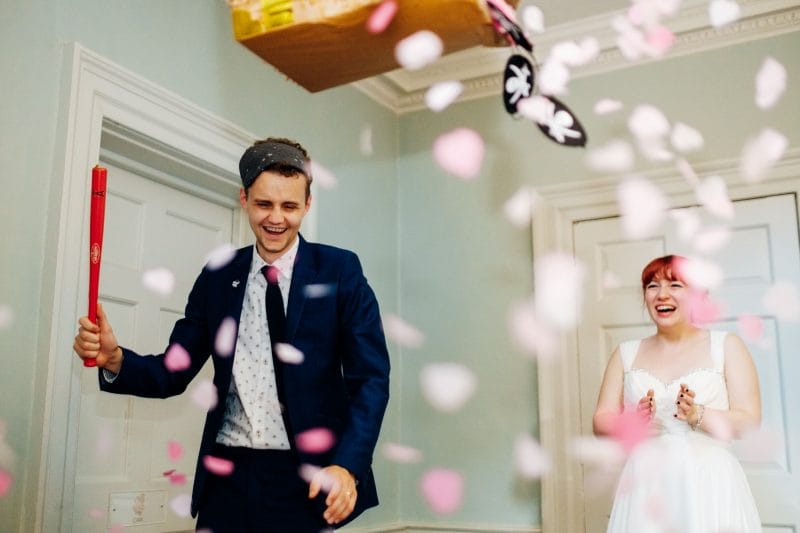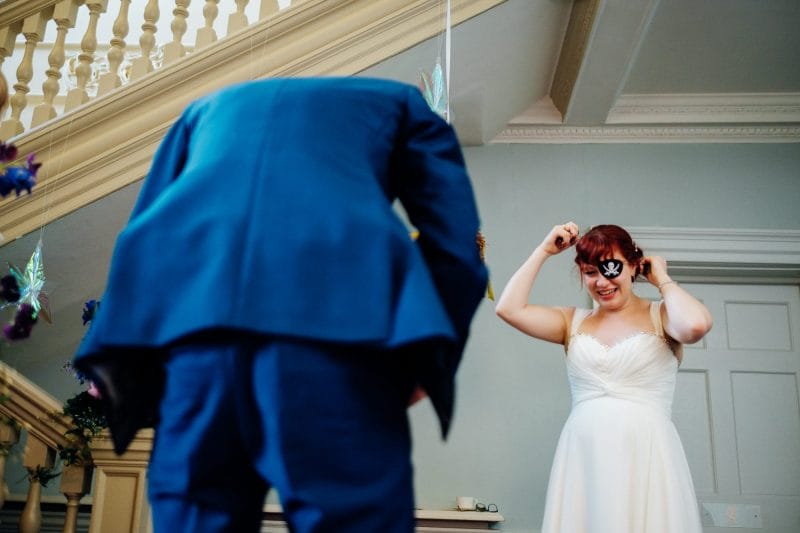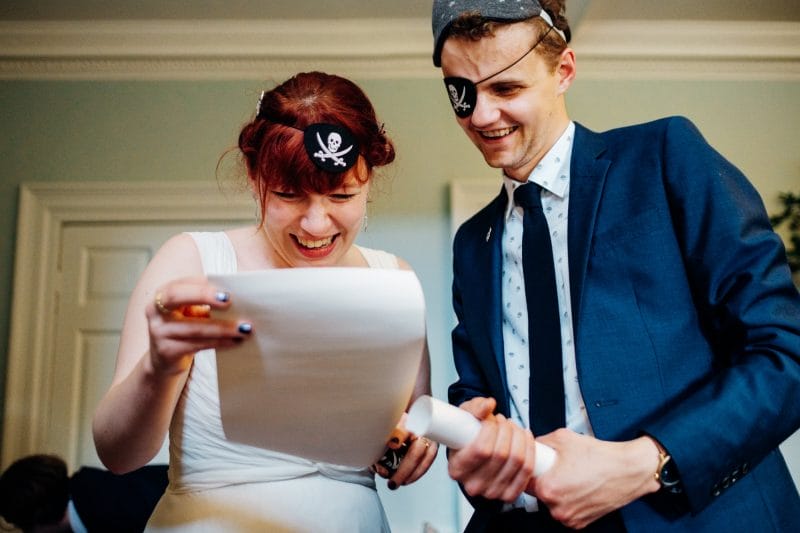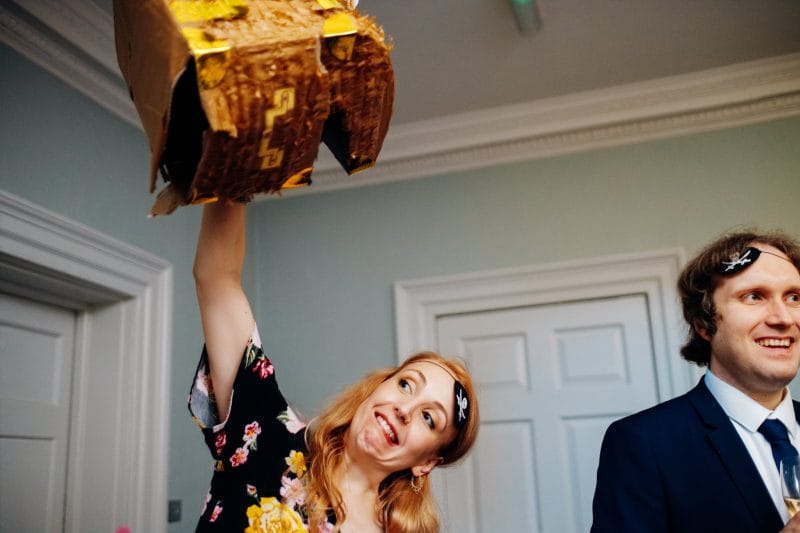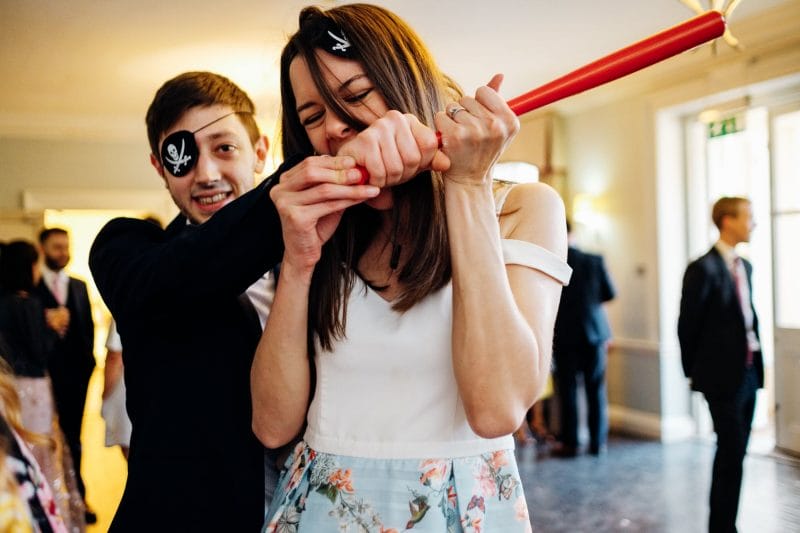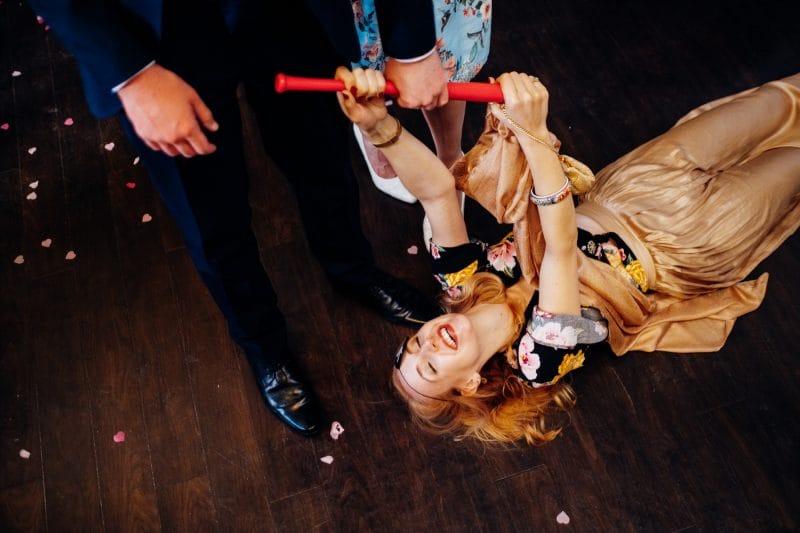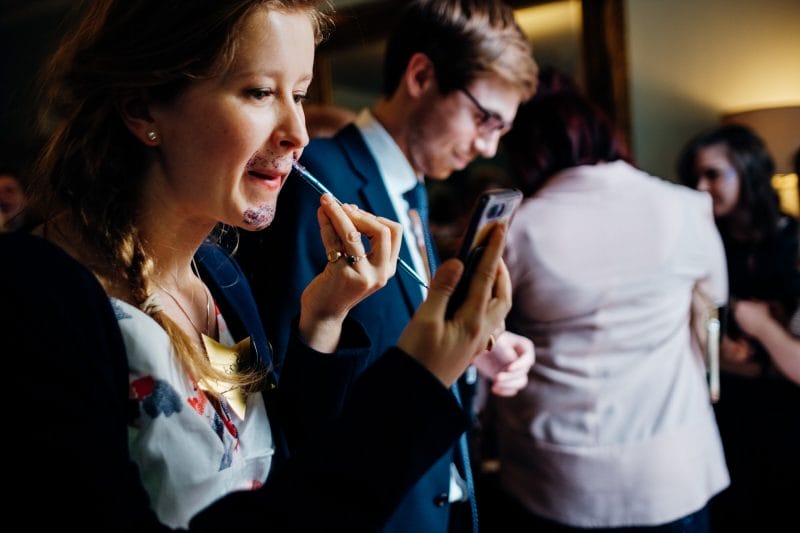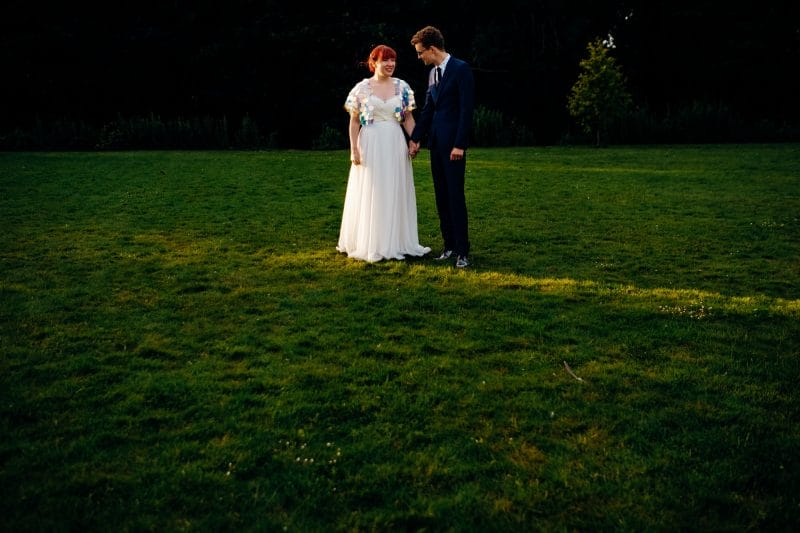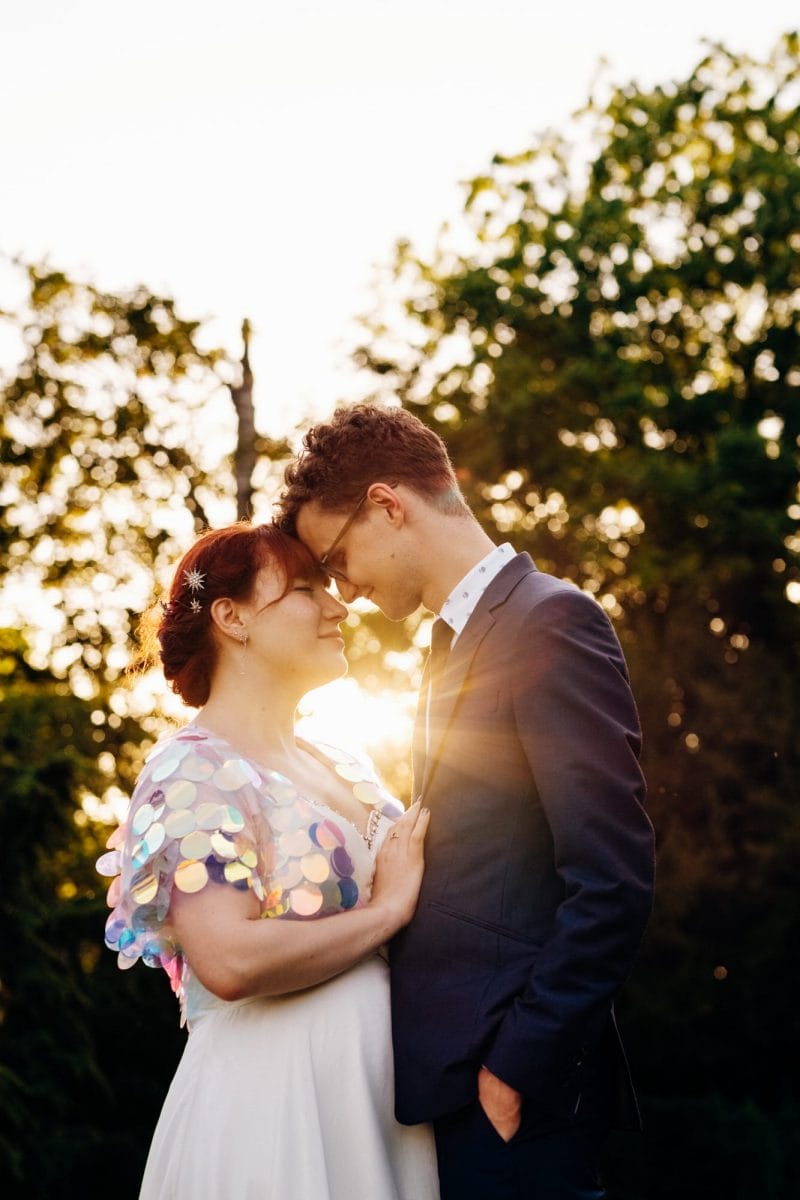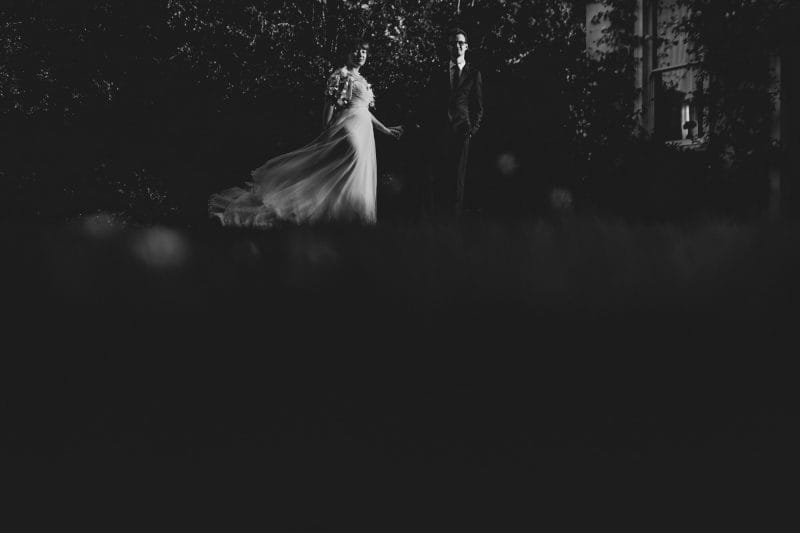 When they opened the dance floor they surprised their guests with a confetti cannon to David Bowie's Let's Dance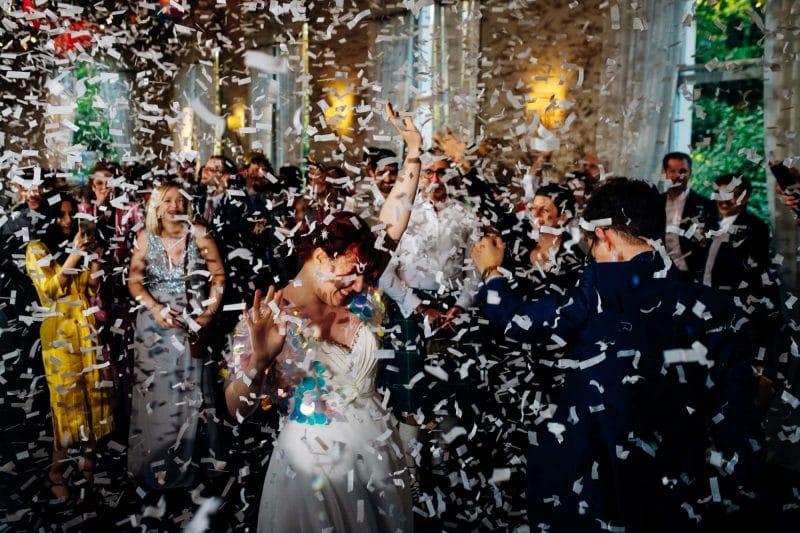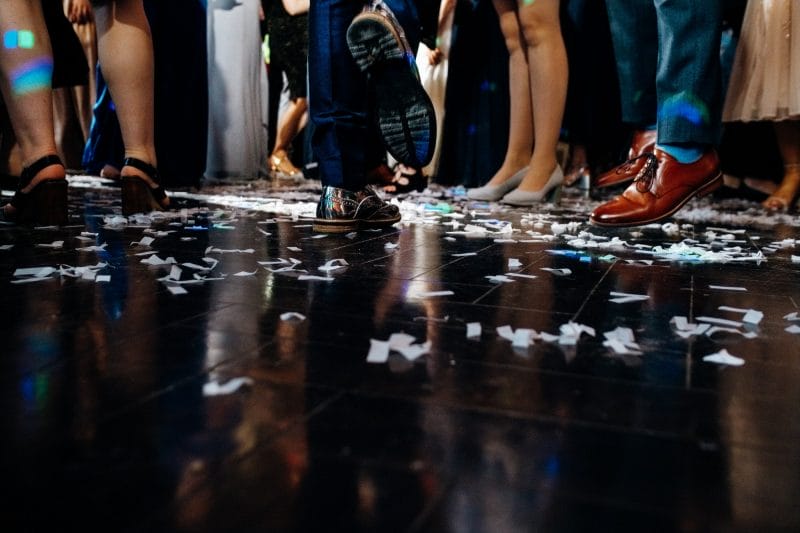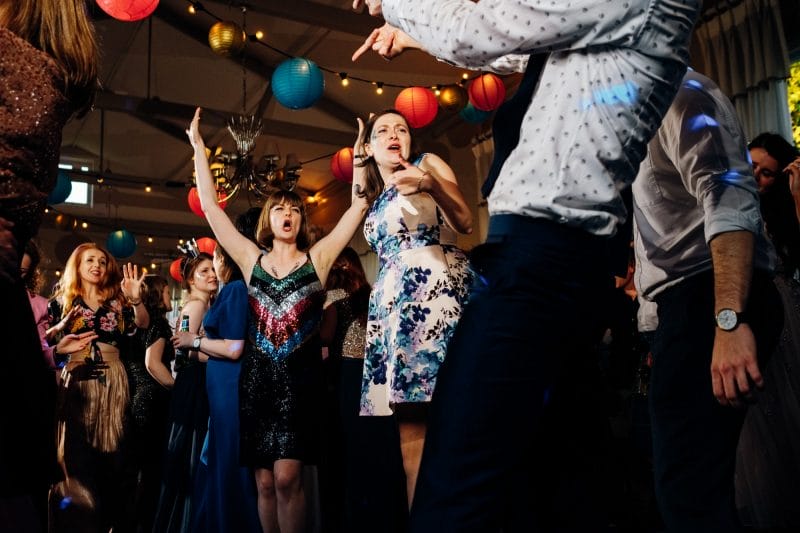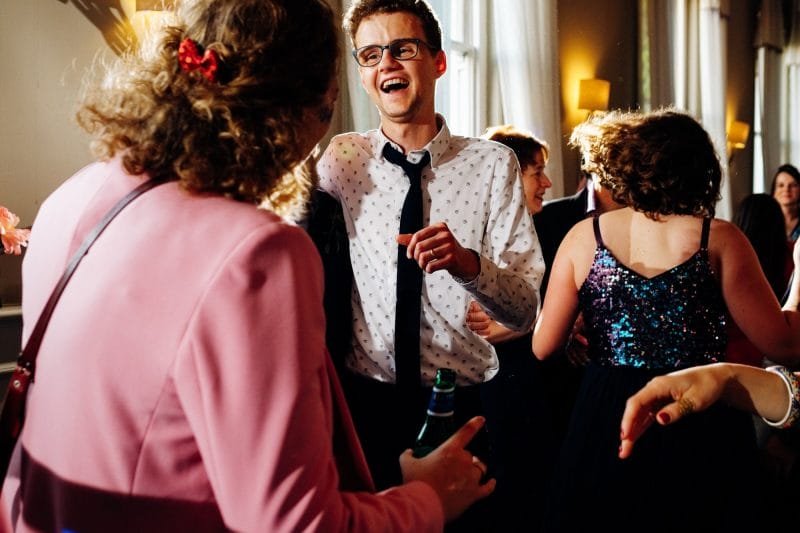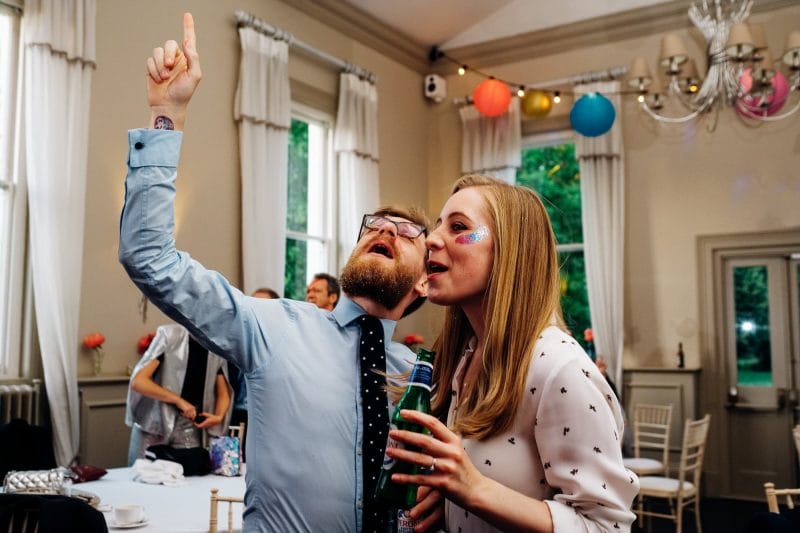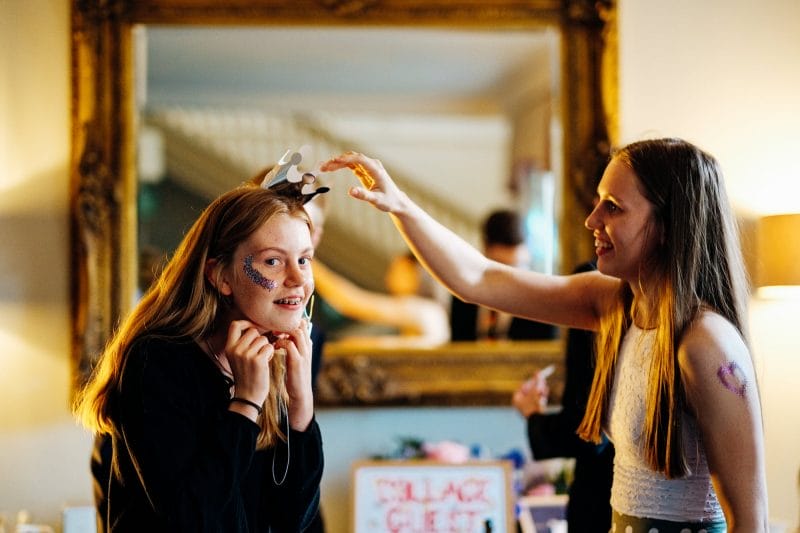 For the evening buffet they provided outdoor pizzas and Jas' favourite animal, the fox, turned up!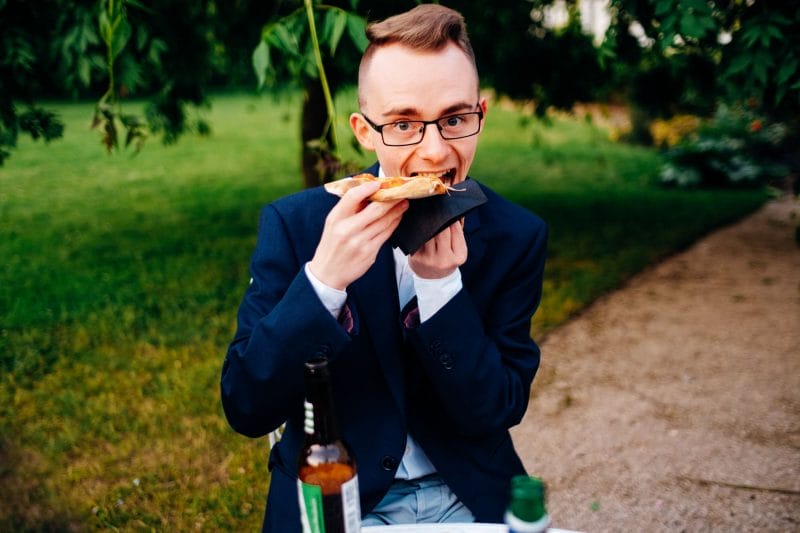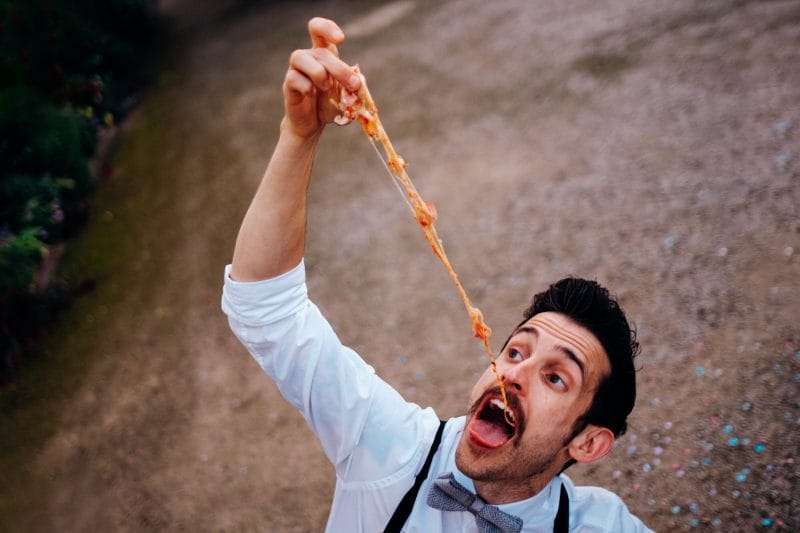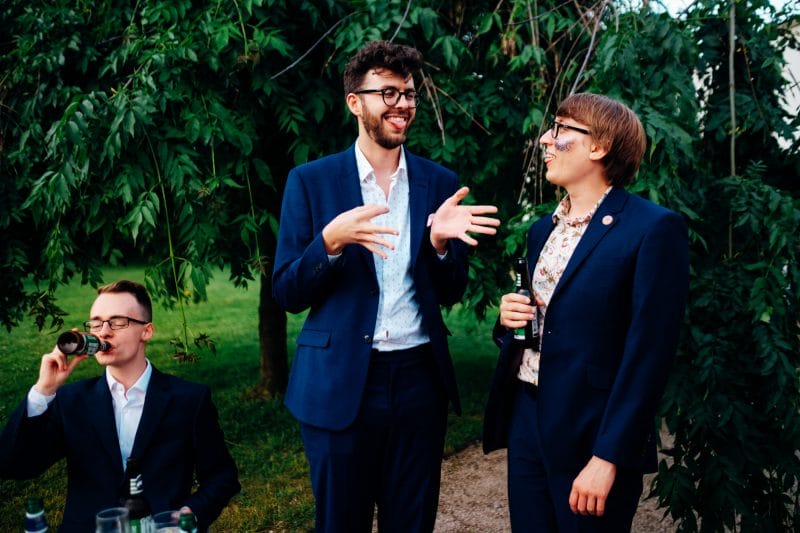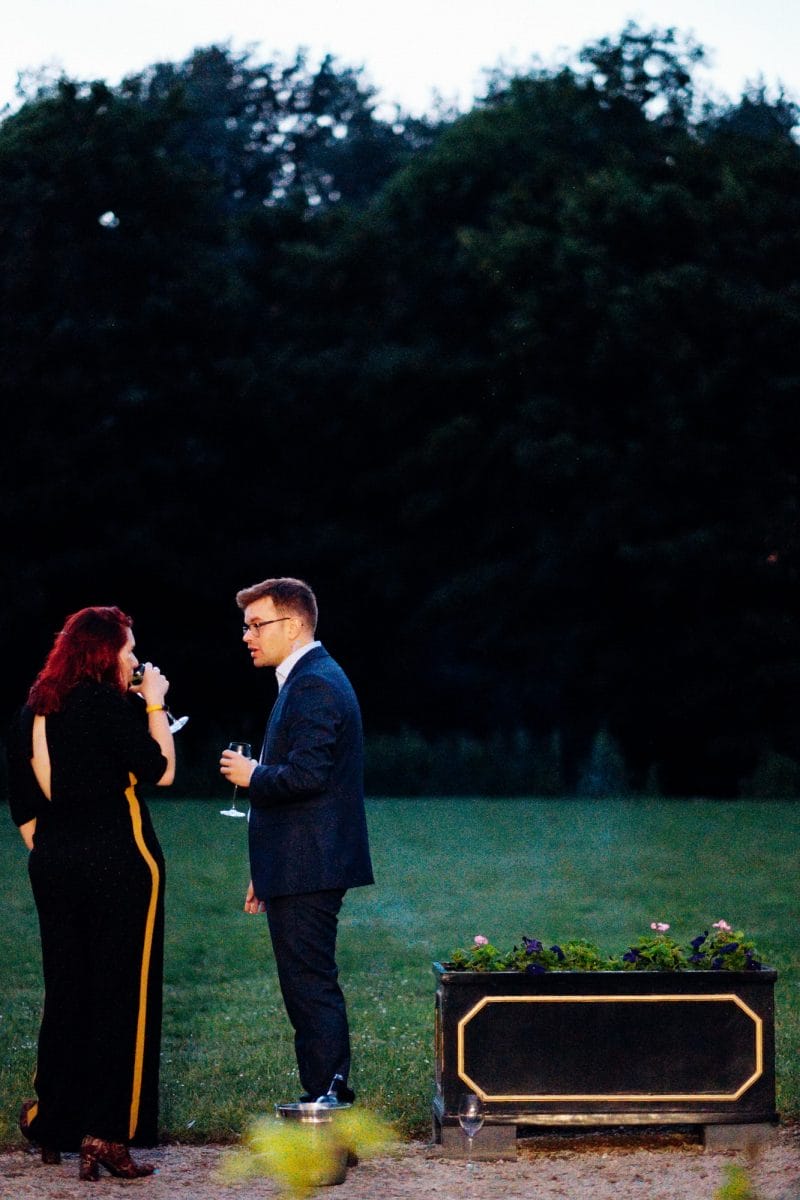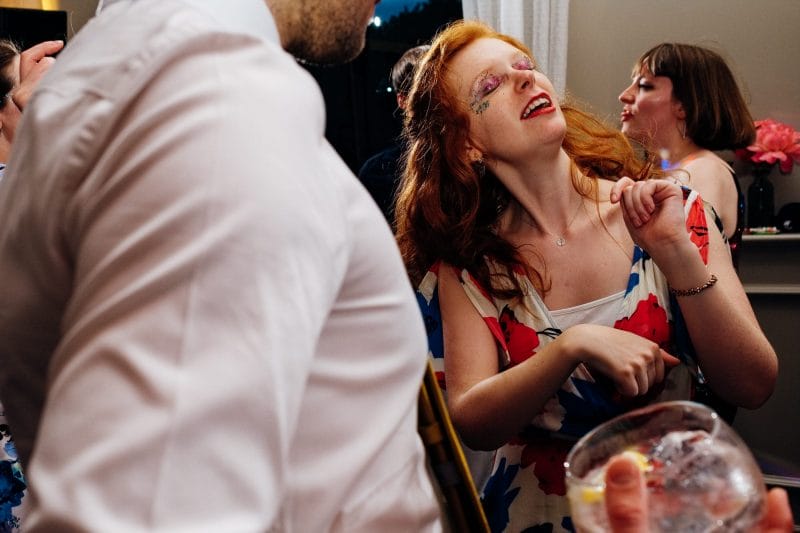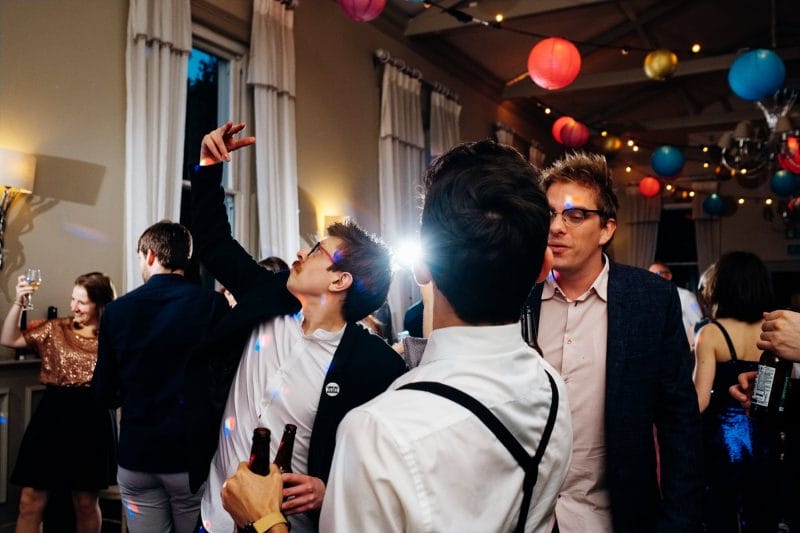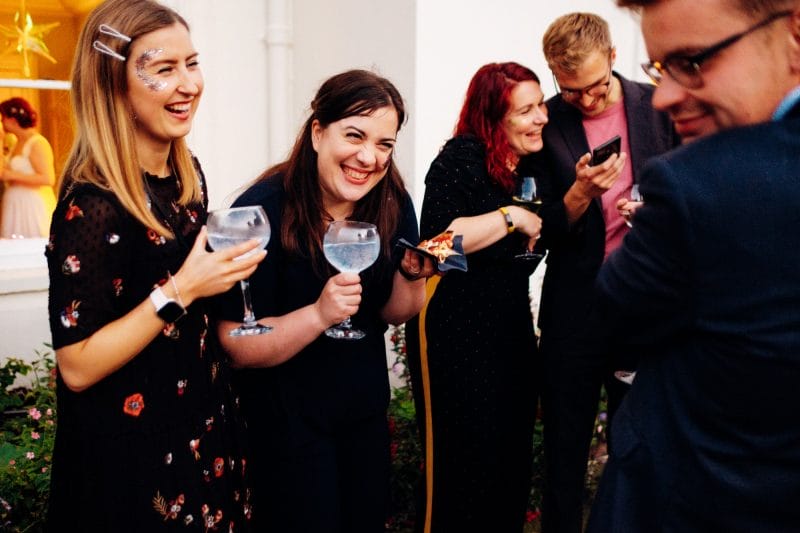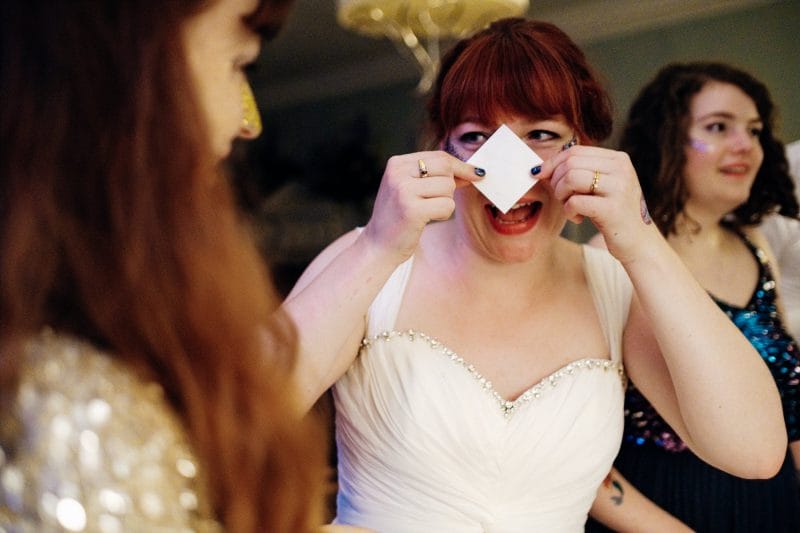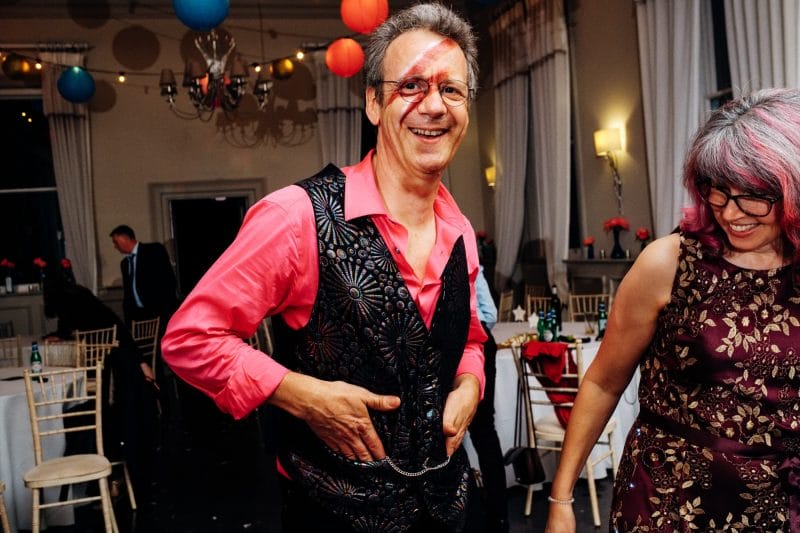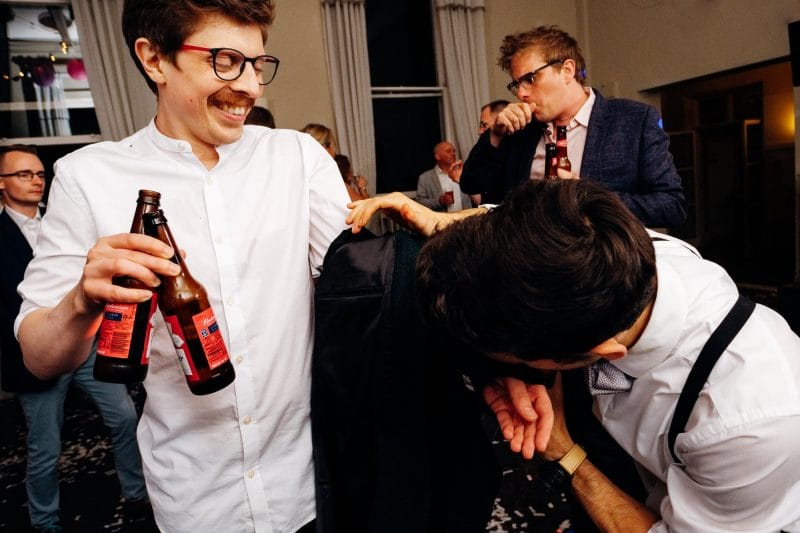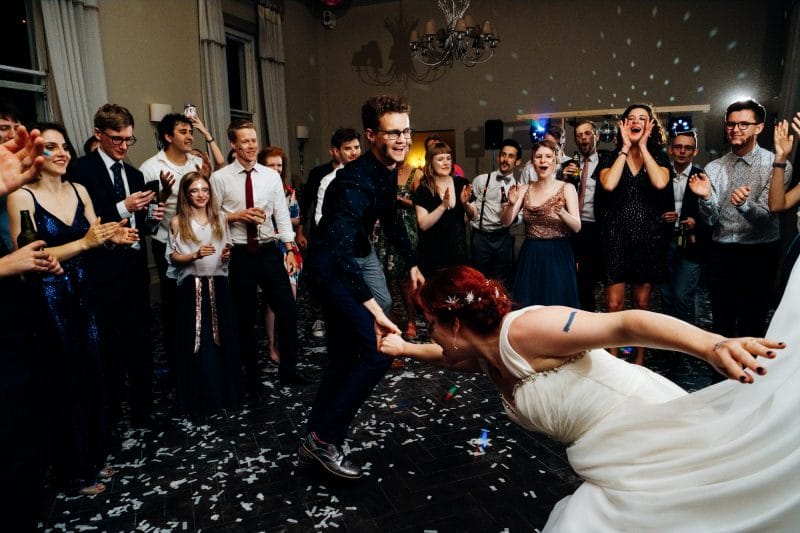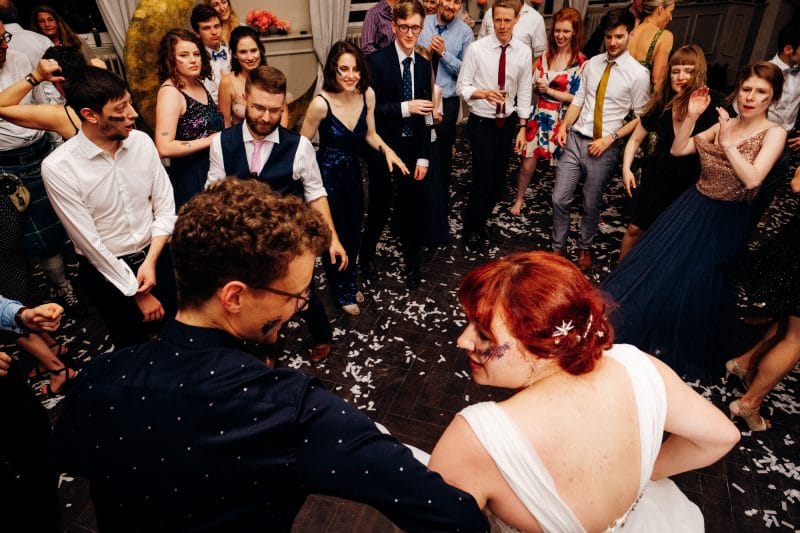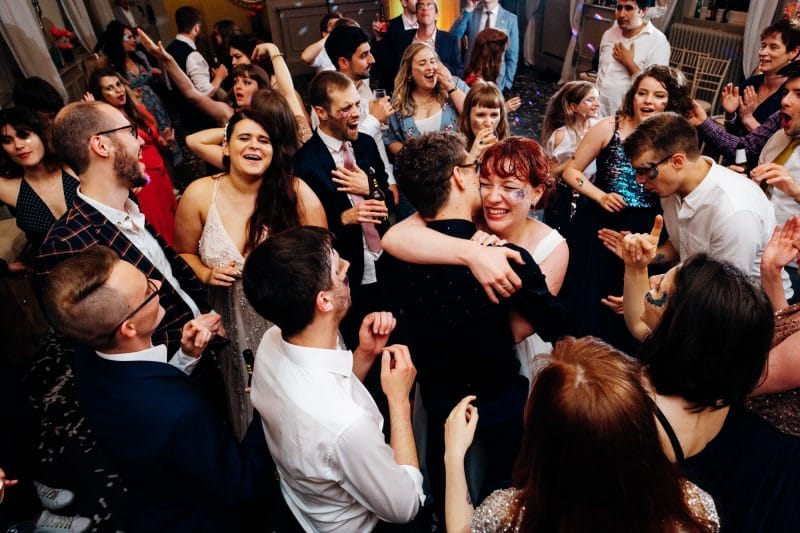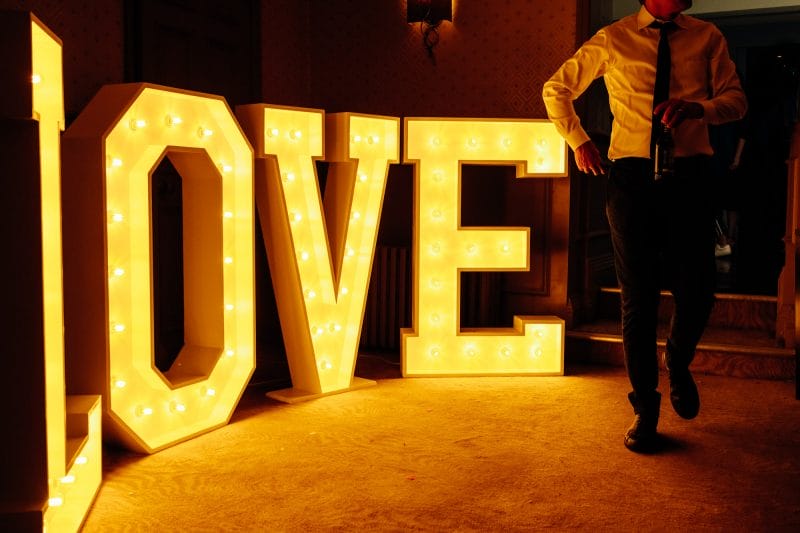 If you loved this wedding check out other fun London weddings and this wedding in a manor home.