Marylebone Town Hall wedding
Betty and Mark hired me as their fun London wedding photographer for their had a relaxed civil wedding with an informal ceremony where they didn't want the morning prep and instead I started the day with Mark and his friends at a local pub. The Old Marylebone Town Hall is a brilliant fun London wedding venue that is based right in central London with a beautiful elegant stone column entrance that's ideal for your big group shots, before you go on towards your London pub wedding.
Betty kept it classic with a long veil and modern silk slip style wedding dress and Mark wore a blue suit with a deep maroon patterned tie.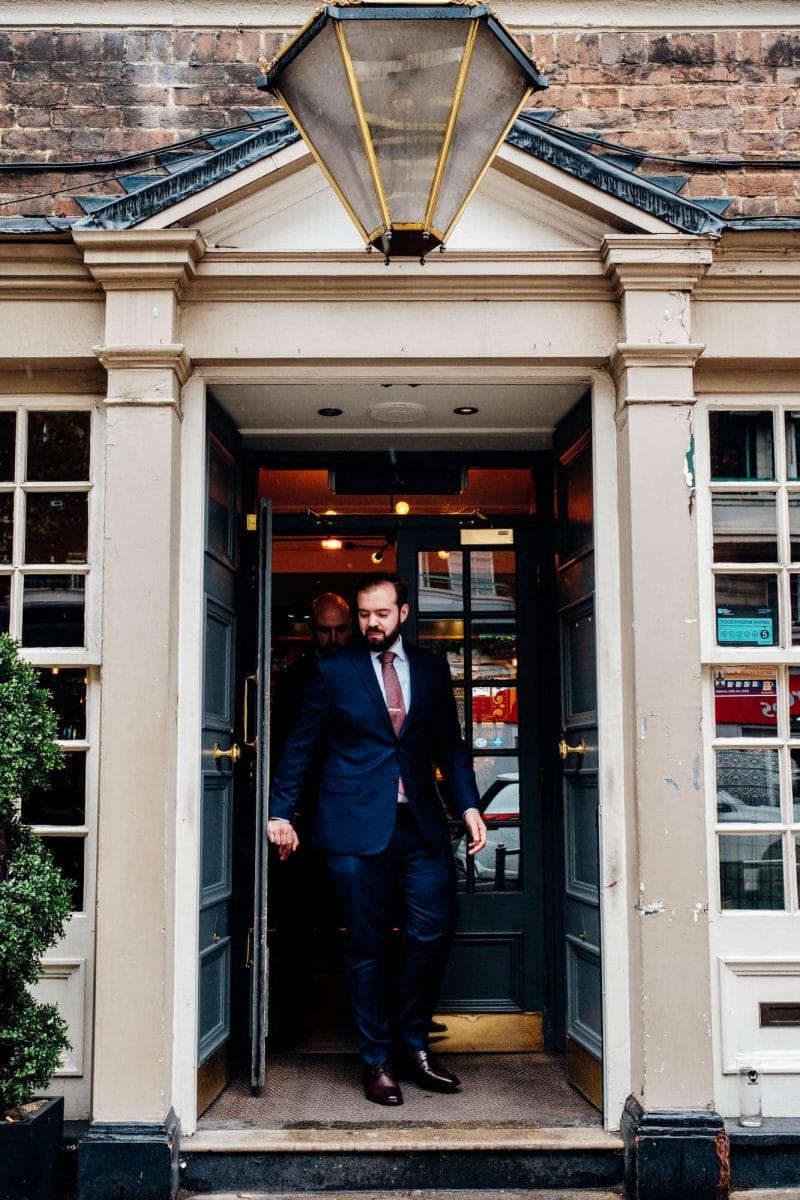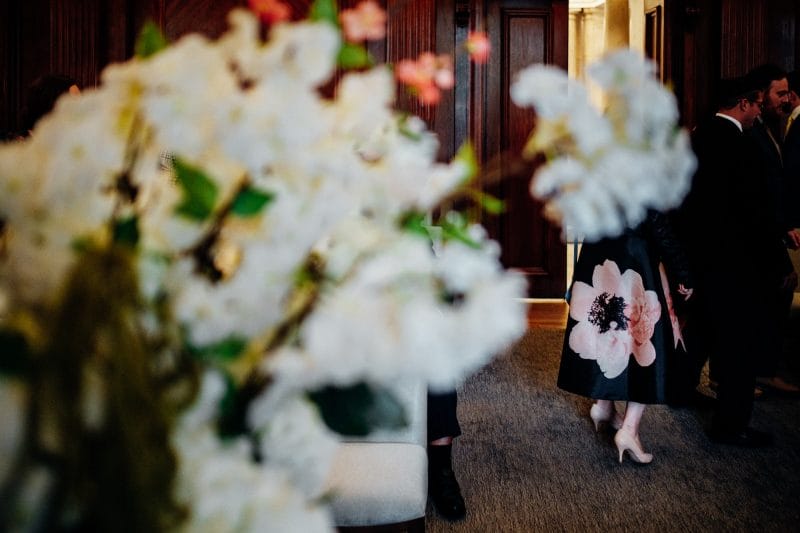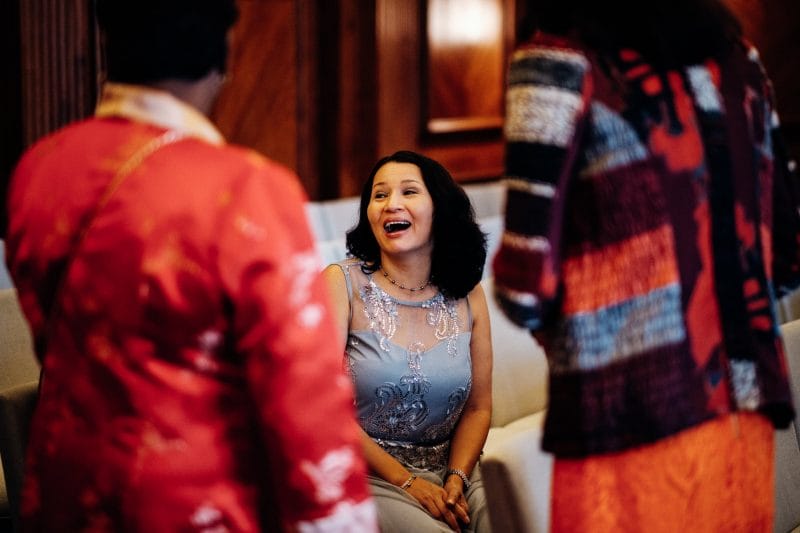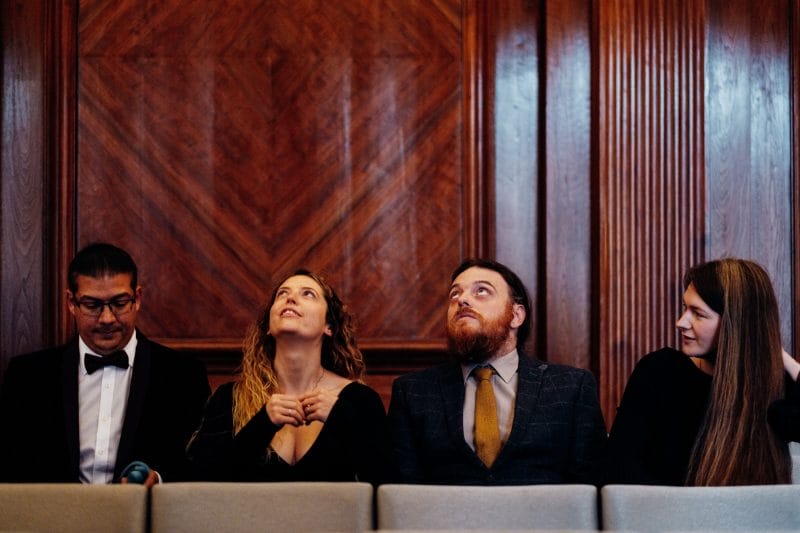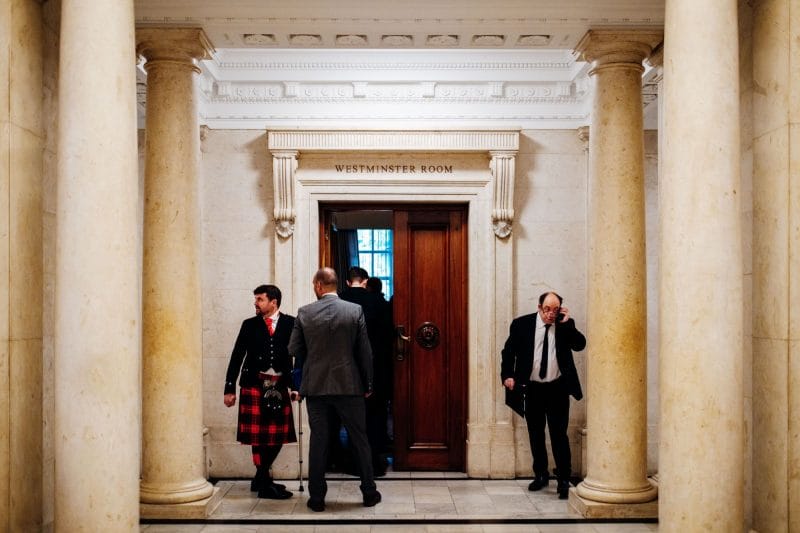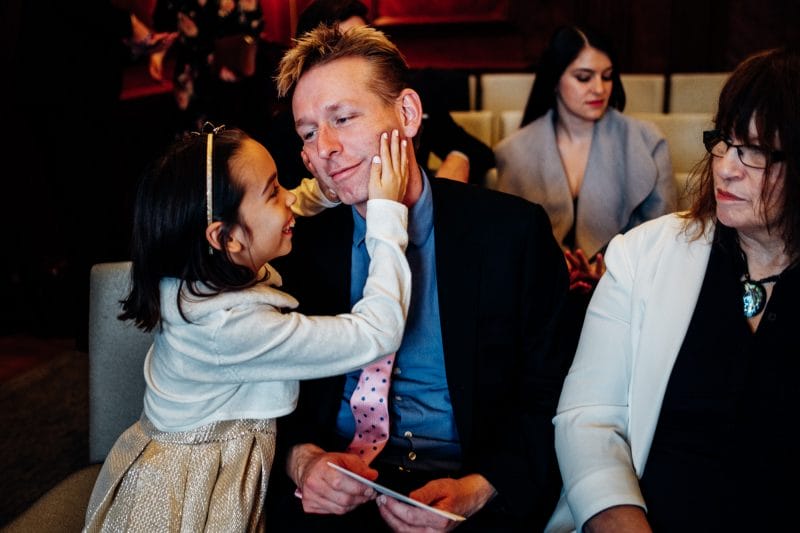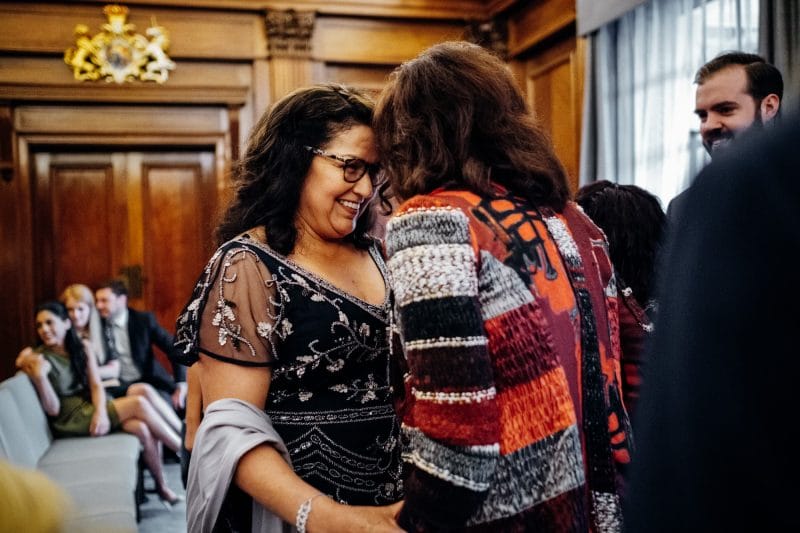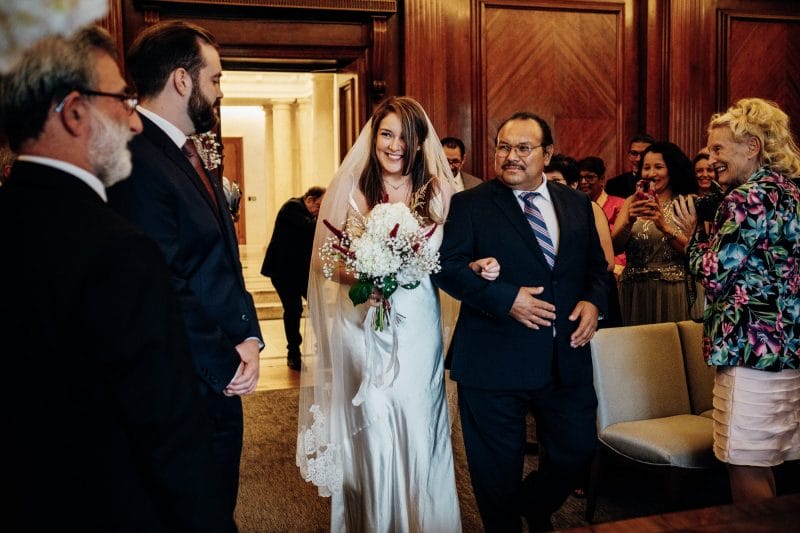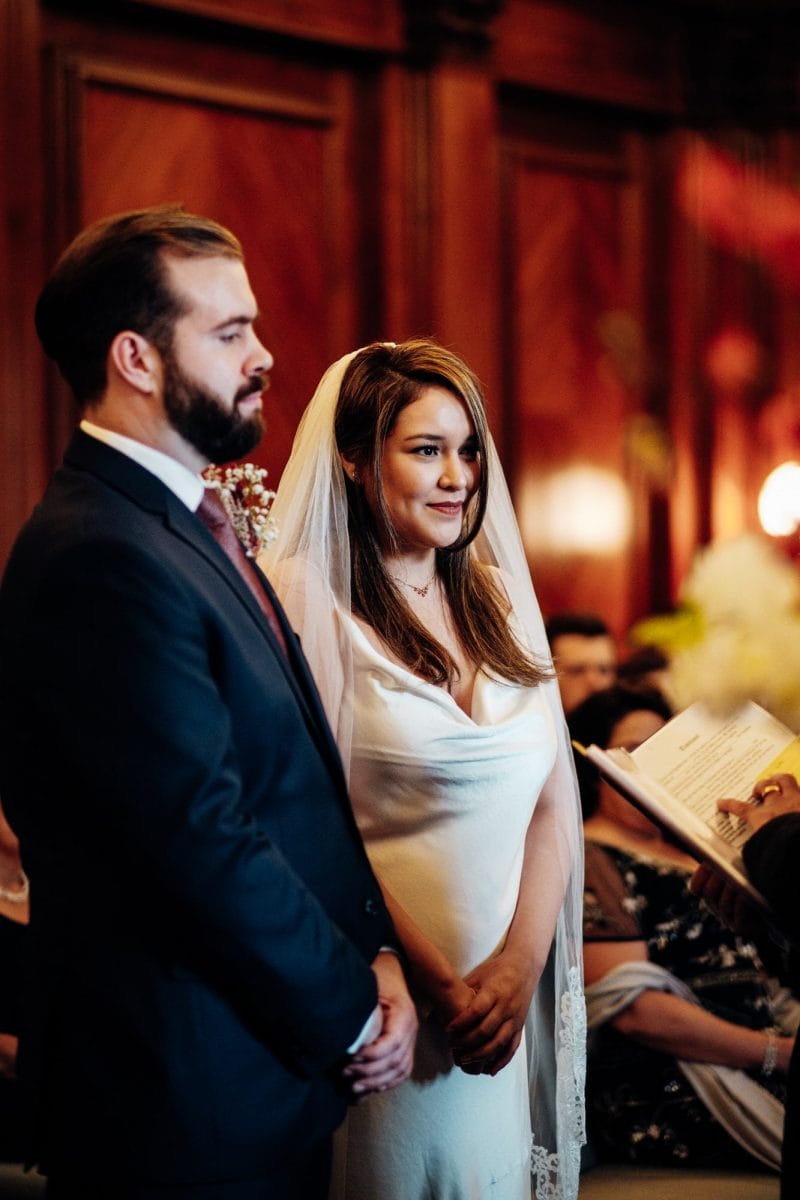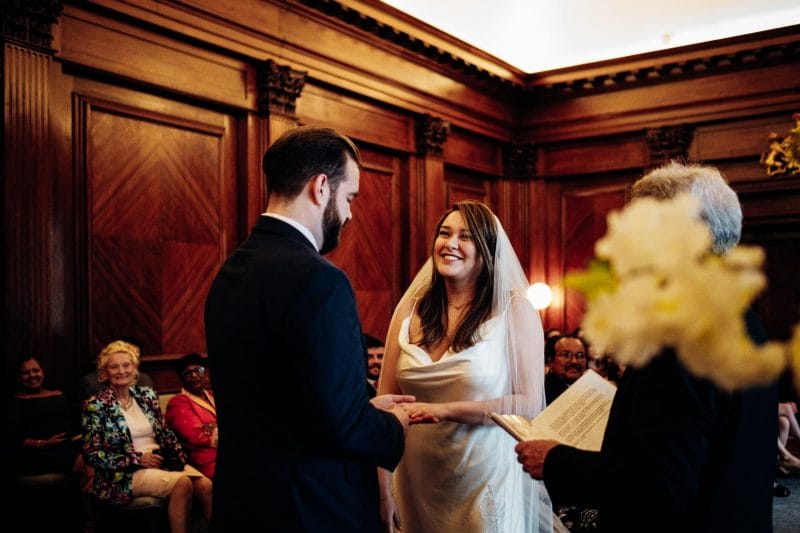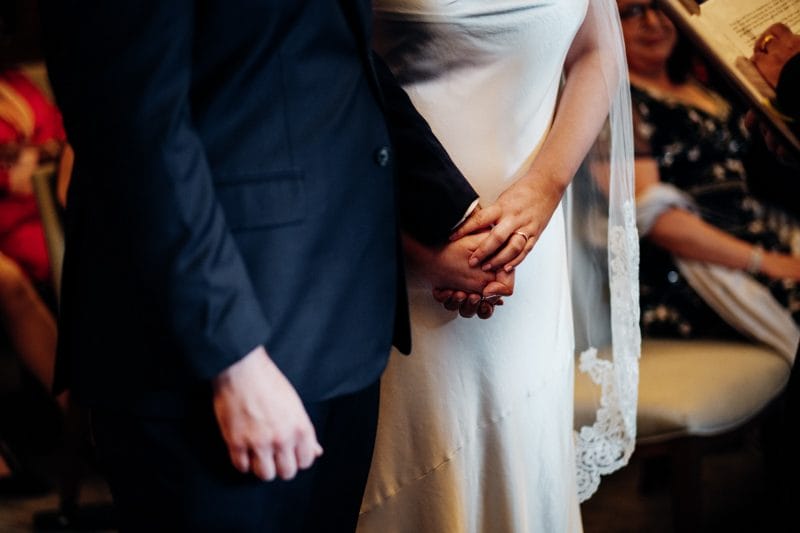 London wedding bus
After the London wedding ceremony we all jumped on a classic London wedding bus a.k.a a double decker route master. Their guests had drinks on the bus, some sneakier than others!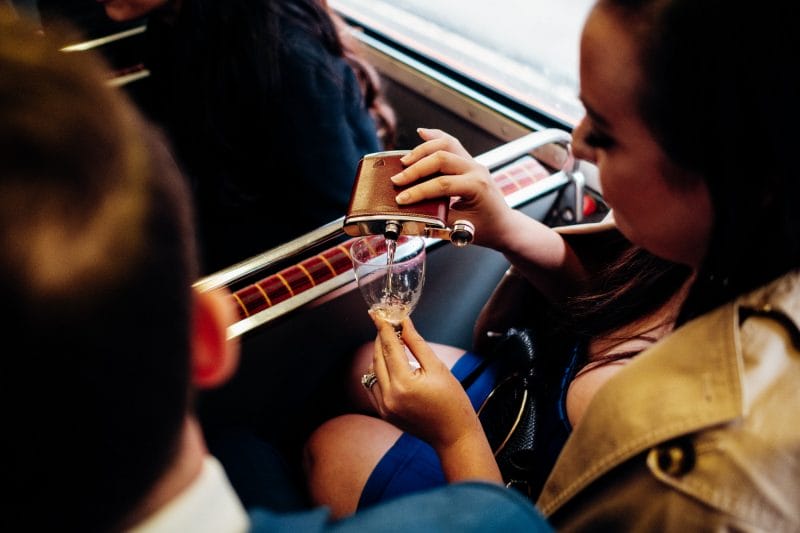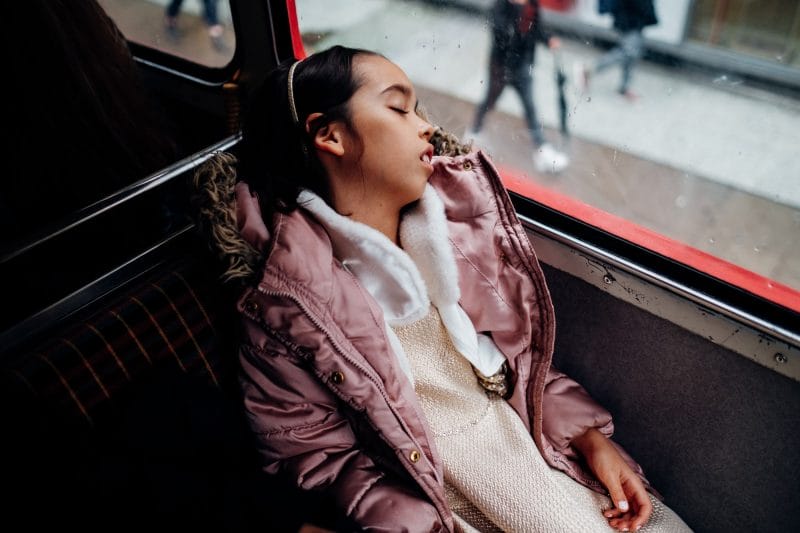 Harrild and Sons London wedding photographer
Betty and Mark booked me after seeing the first Harrild and Sons London wedding that I photographed, so I was very happy to be back again at a beautiful underrated East London wedding venue that's bang in the middle of London with tons of space for dining, drinks and dancing! It has the ground floor level restaurant, but sneakily a cocktail bar in the basement which acts as a good chance for the team to shuffle the dinner tables away, and for dessert and cake cuttings! It is a big industrial urban style wedding venue with lovely vintage pub and restaurant signs decorating the rooms. The guests and couple all gathered in the main restaurant area for their drinks and canapés, and we did a few family group shots in the corner of the space.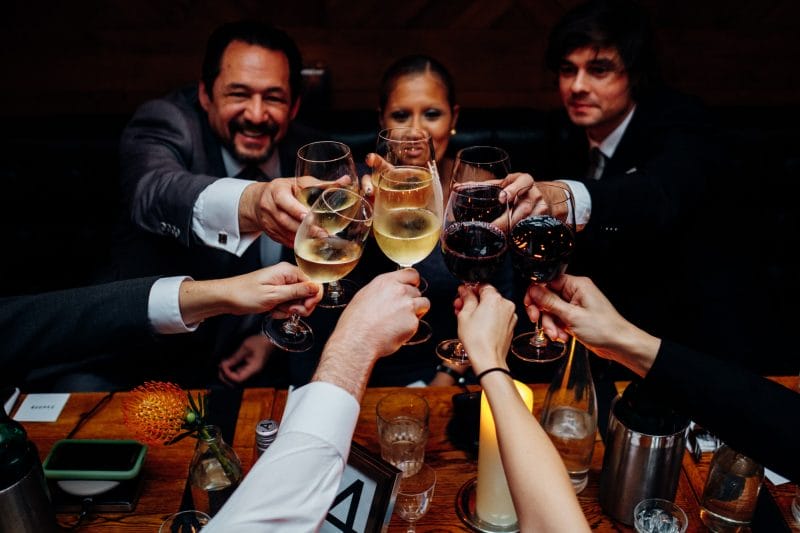 Just before and after the dinner, we had a few speeches in the main restaurant area.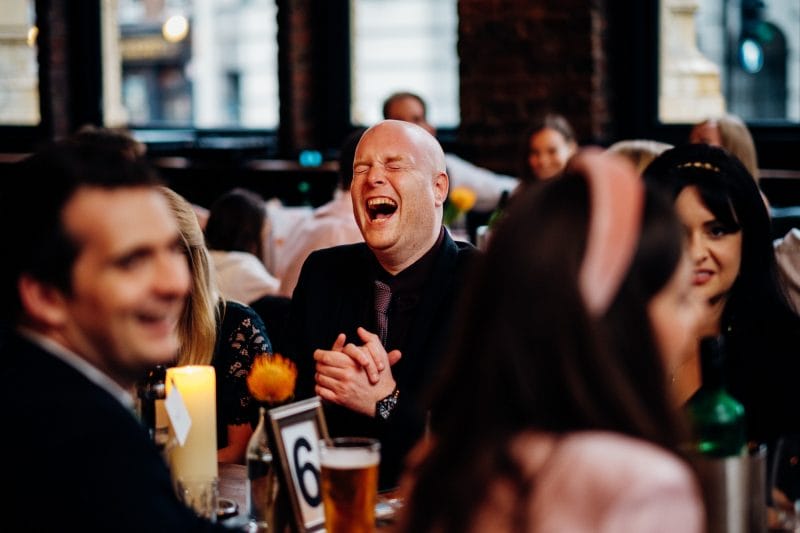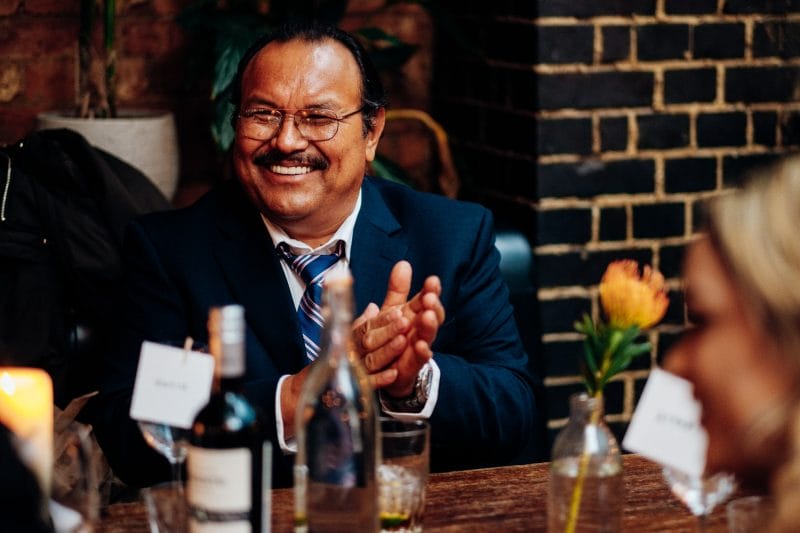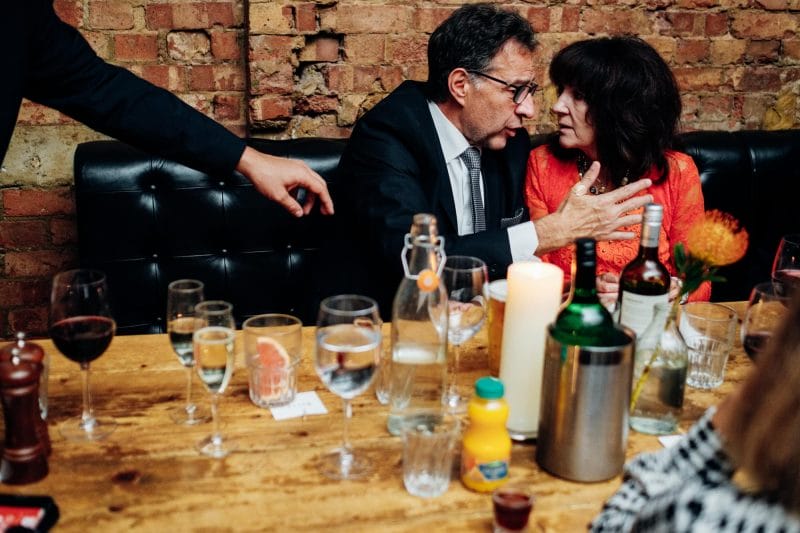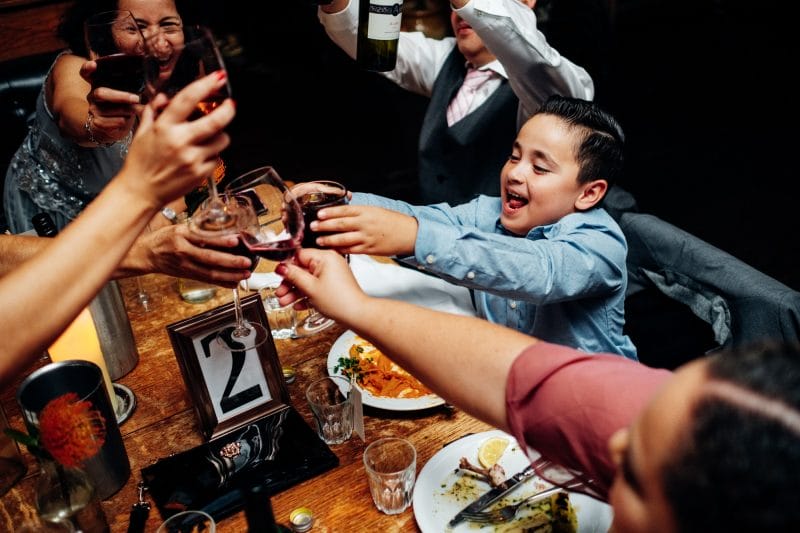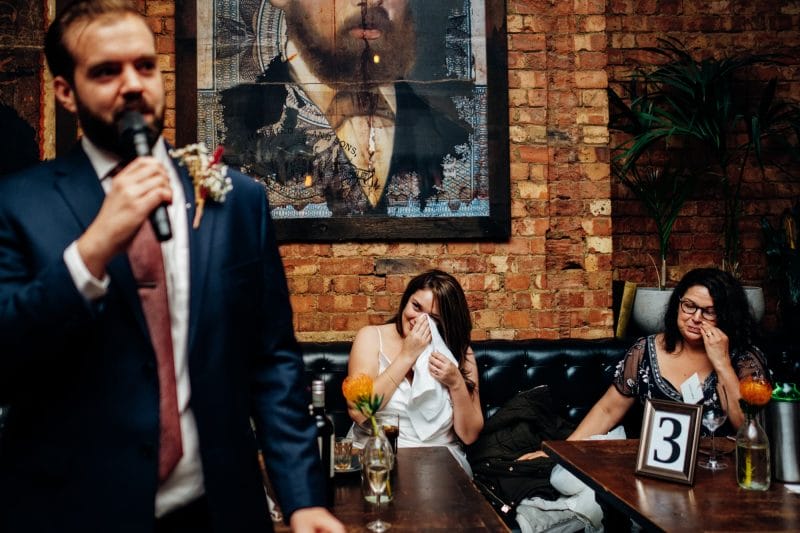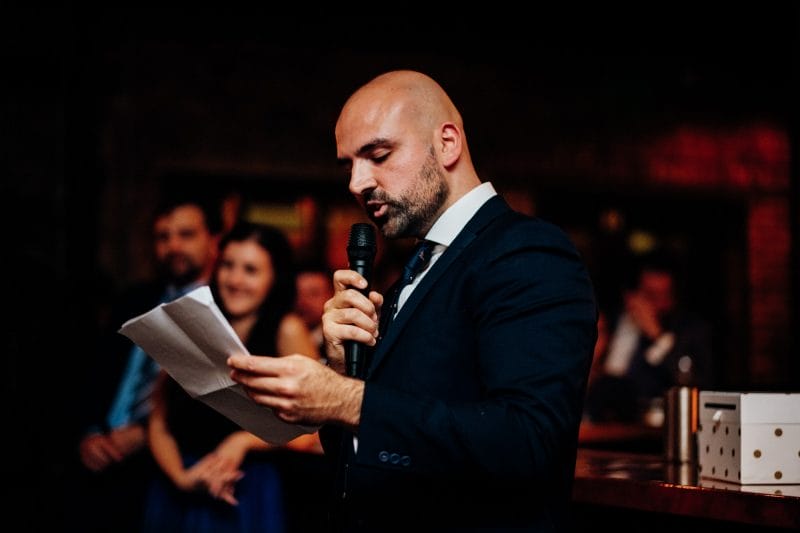 London wedding reception
After the meal, everyone went downstairs into the very swanky cocktail bar for cake and drinks and to allow the Harrild and Sons staff to open up the dance floor. Their own friend and fellow band member of Mark performed their first dance for them, but they let the playlist take over and the alcohol flow in true London wedding party style!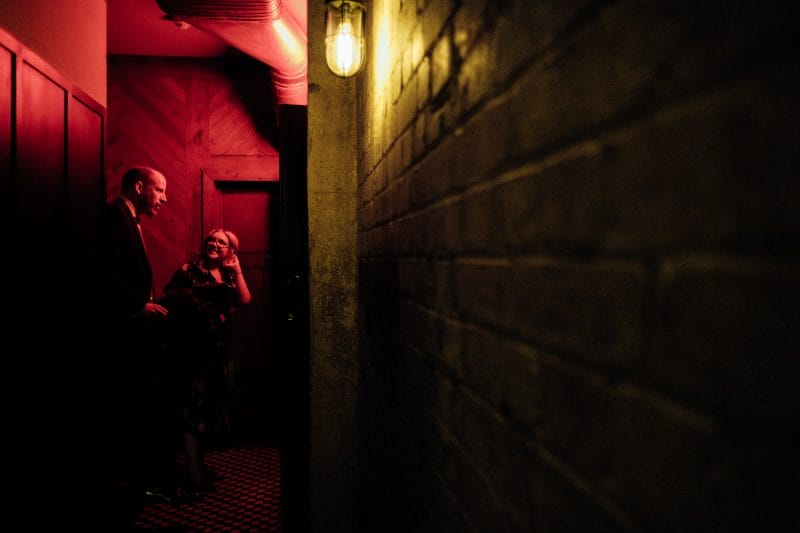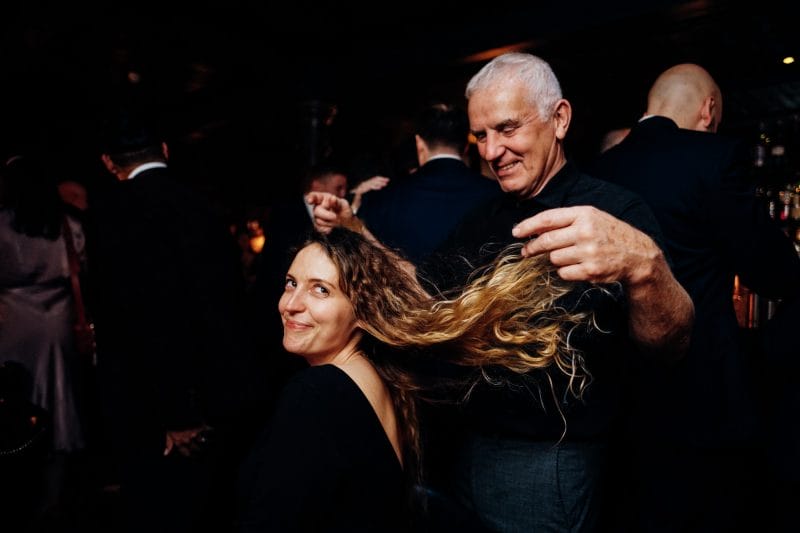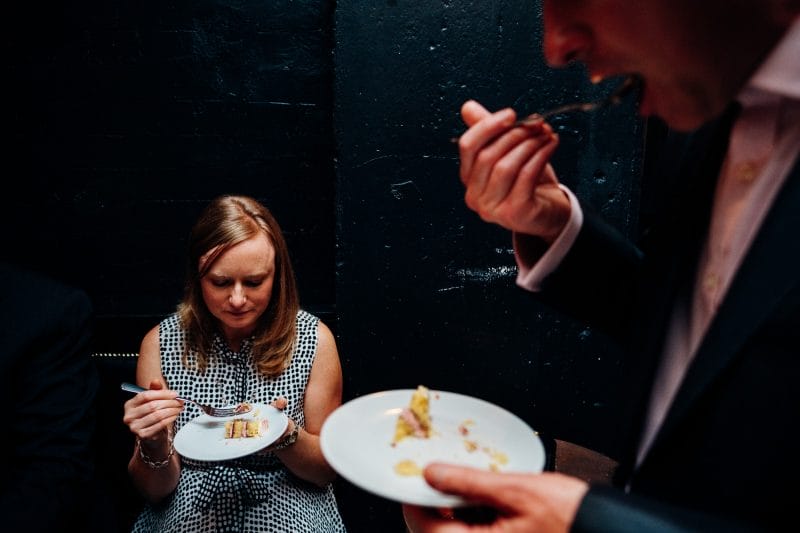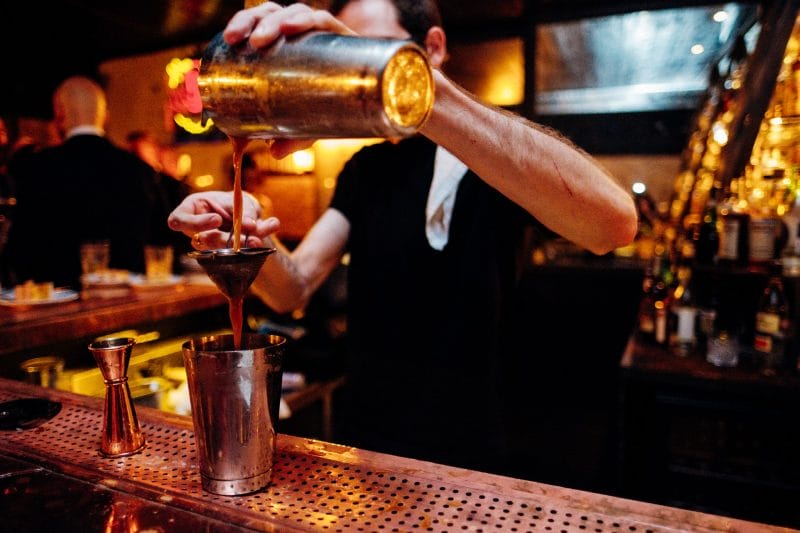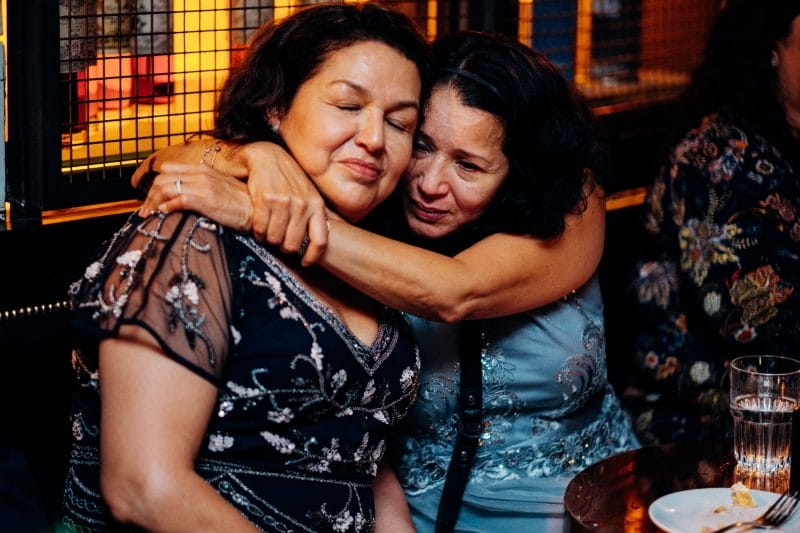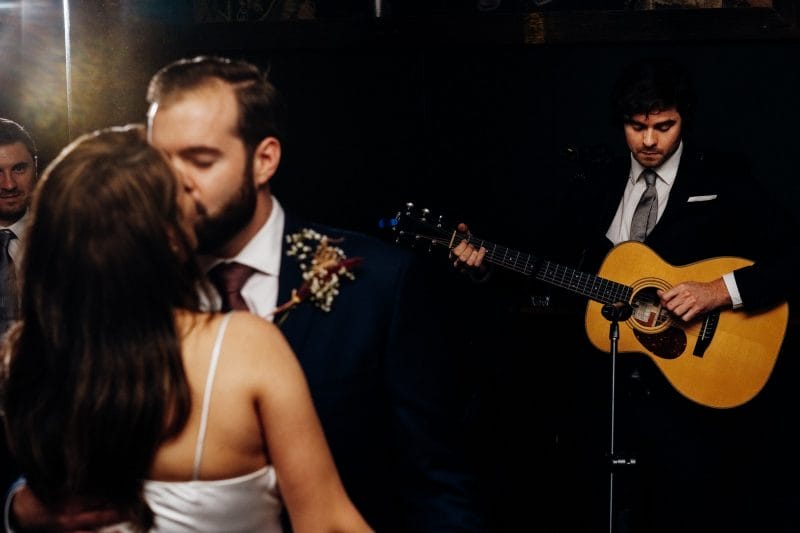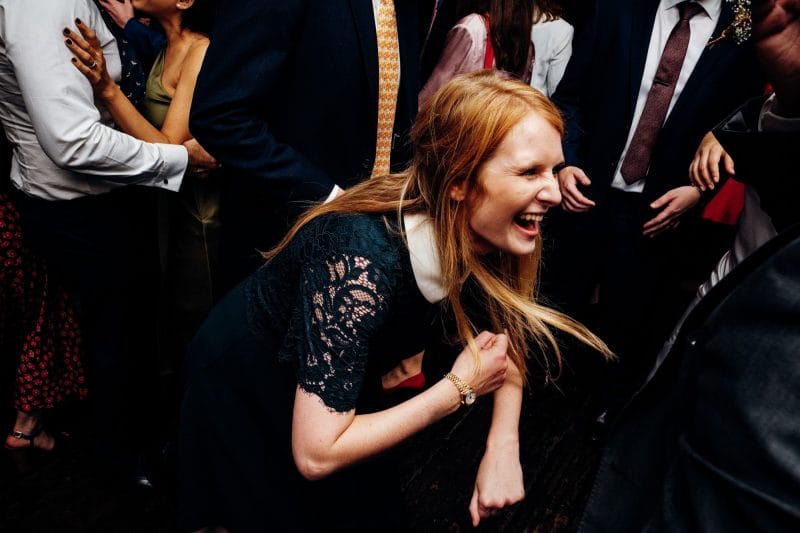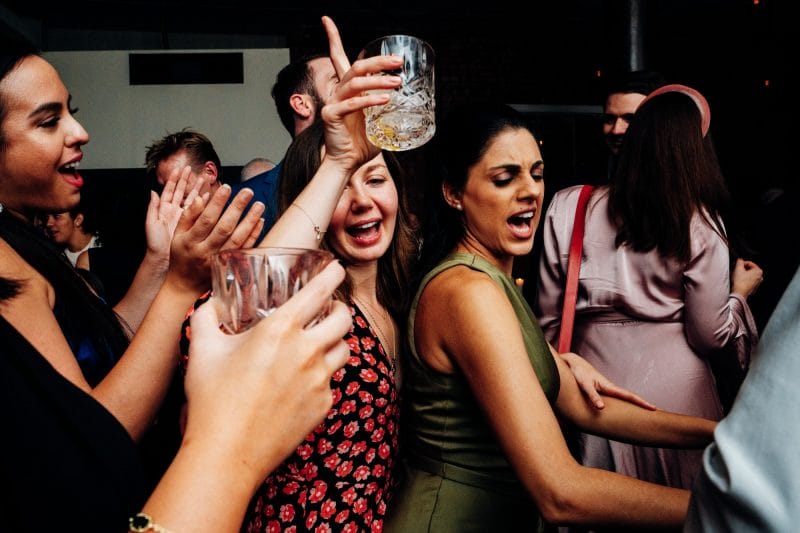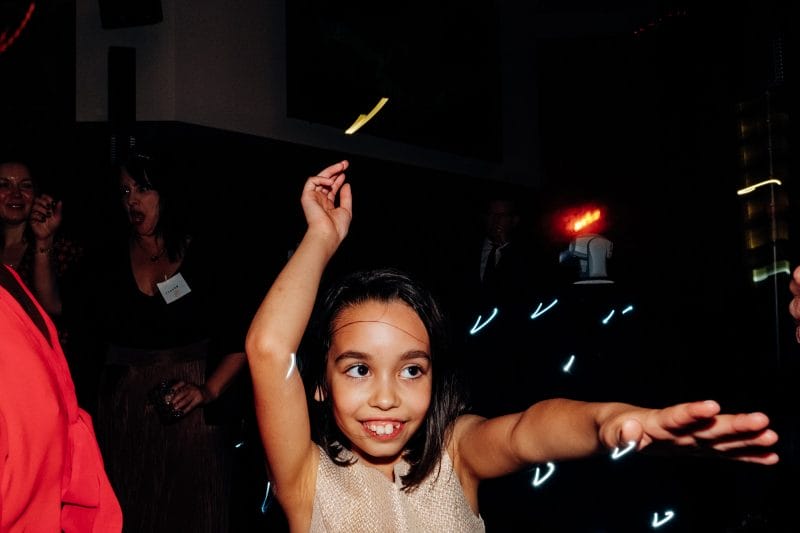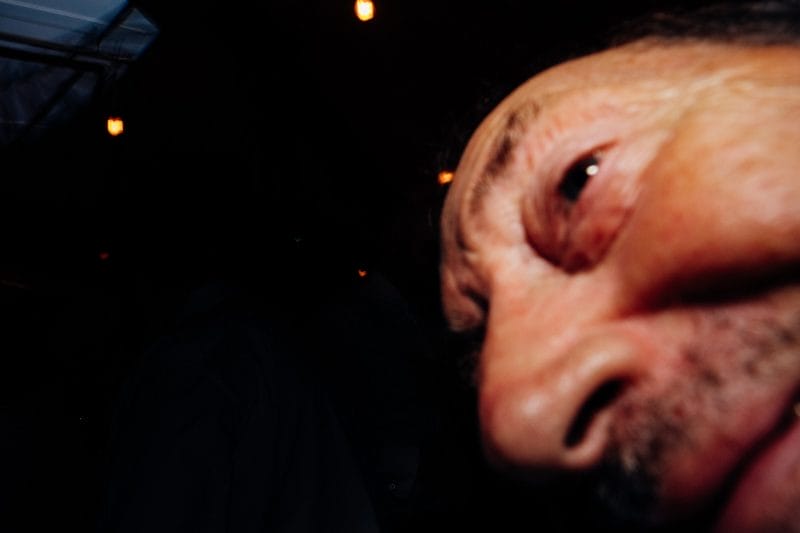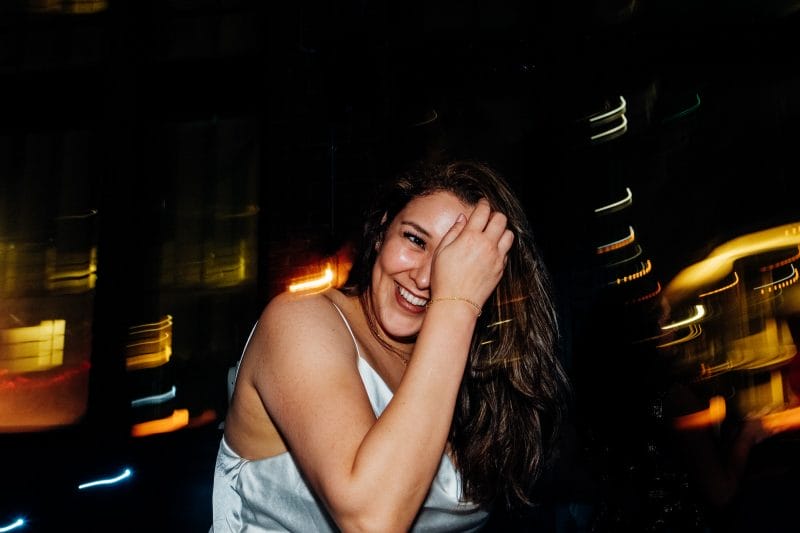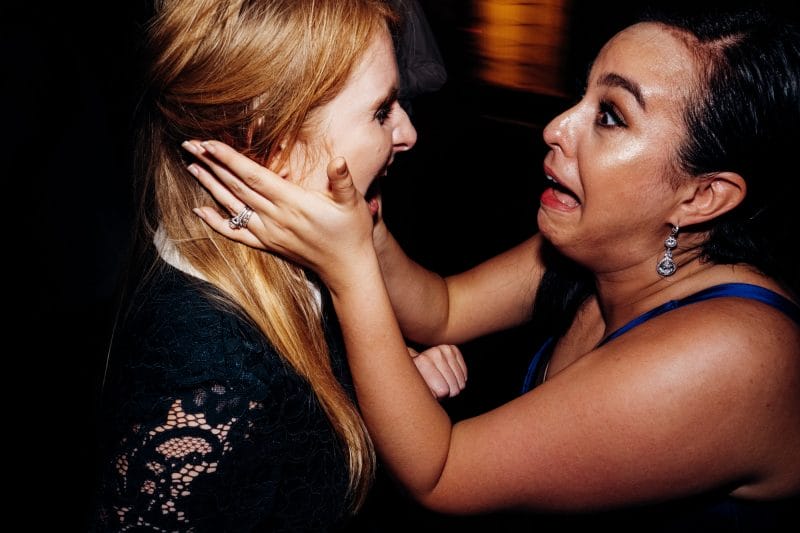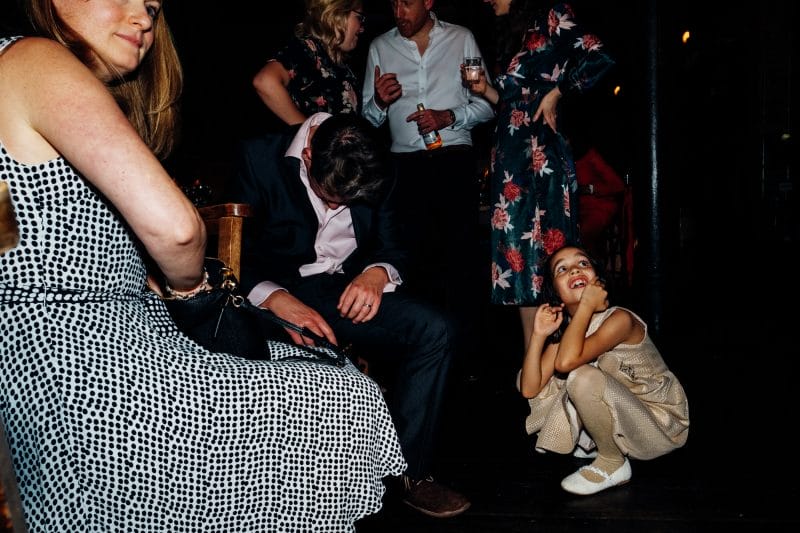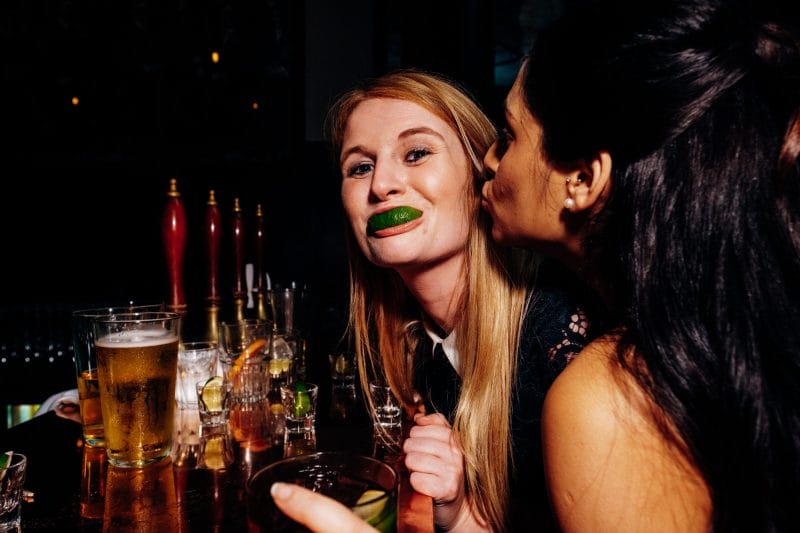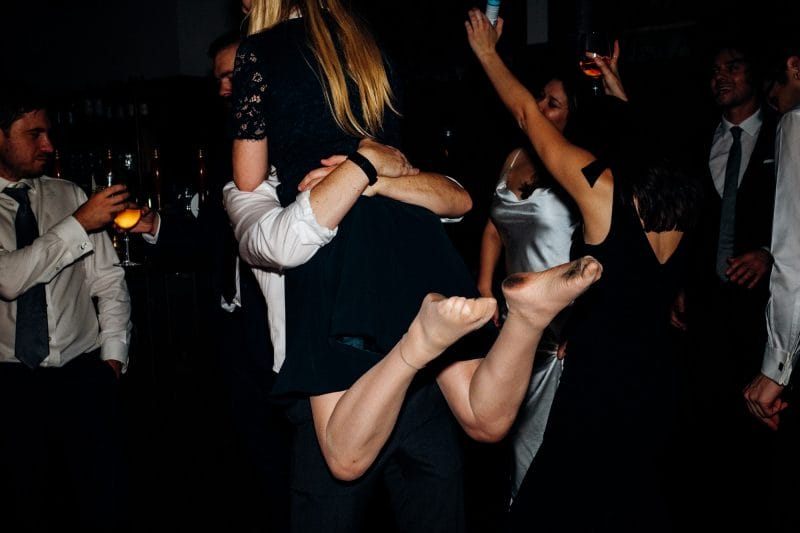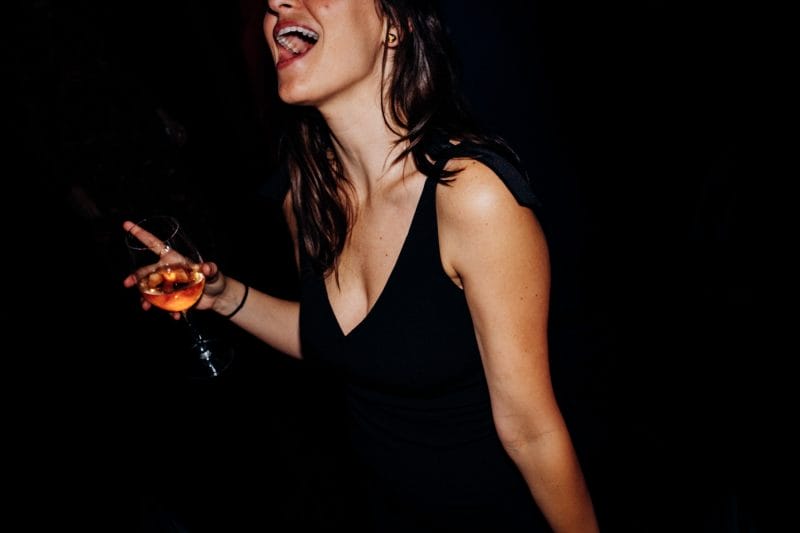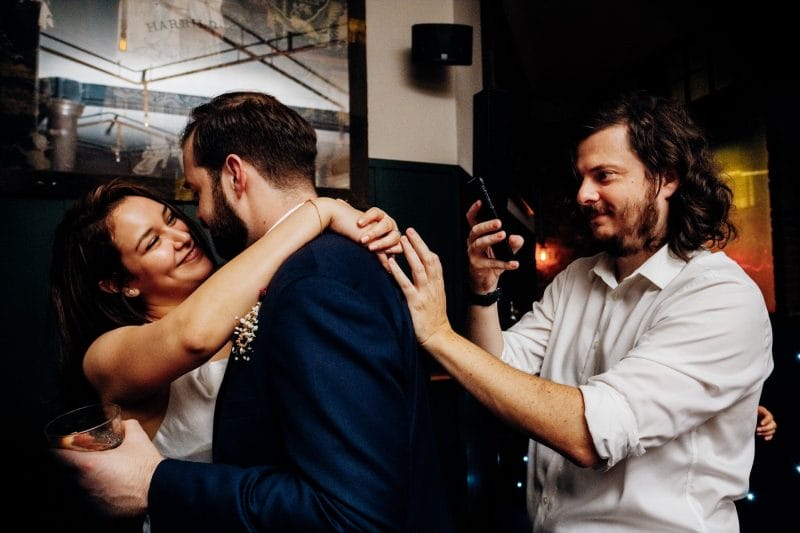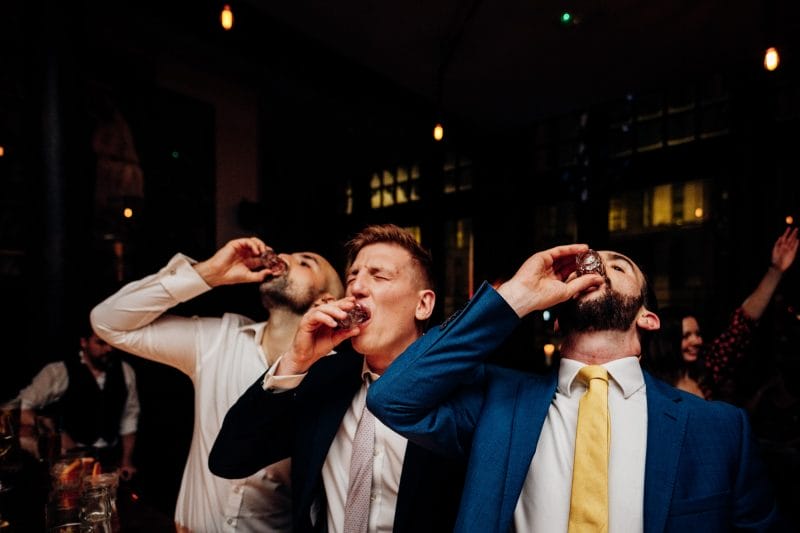 If you're keen on your relaxed London pub weddings then I shoot plenty of those, not just in London but also Brighton pub weddings!