Islington Town Hall wedding
As a recommended photographer for Islington Town Hall, it really is one of my favourite London venues for civil partnership ceremonies and wedding ceremonies. John and Tina were a couple that I was very honoured and delighted to shoot for. When we first met in a coffee shop near Victoria station, they expressed to me their concerns about not being "cool" or "interesting" enough to have me as their wedding photographer. I feel very strongly that this is a problem our society has created- for anyone to feel that their love story is not as valuable as someone else's is a shame and untrue. I told them I do not care about anything like aesthetics or trends, all I ever ask from my couples who book me is that they like and want my photography style and that they feel I'm a good match to provide what they need. And sure as fuck enough I am proud to showcase John and Tina's London wedding, which includes one of my favourite photos ever of Tina sneaking a ciggie when she was supposed to be getting into the big group photo! Classic Tina as her friend said! We started the day getting ready at the Premier Inn nearby, before we all whizzed across to the Islington Town Hall for the civil ceremony. In the morning, hilariously, John forgot part of his suit and his son had to peg it to a local shop to pick him up some replacement trousers!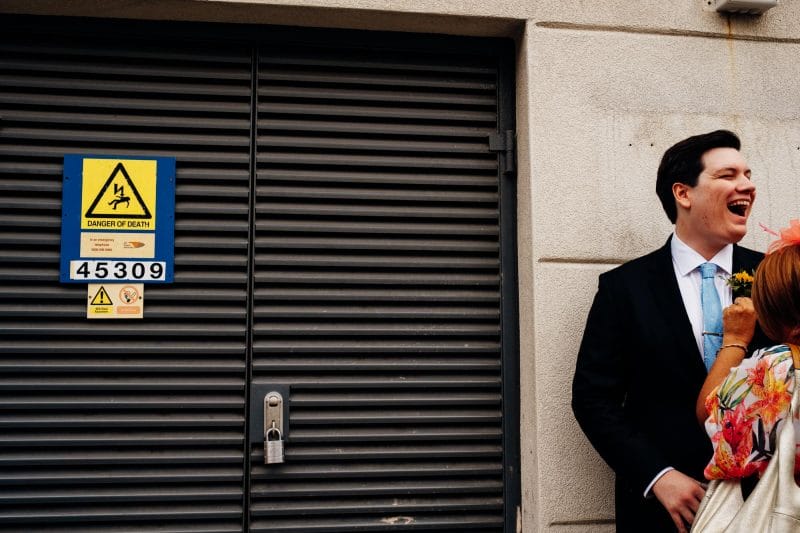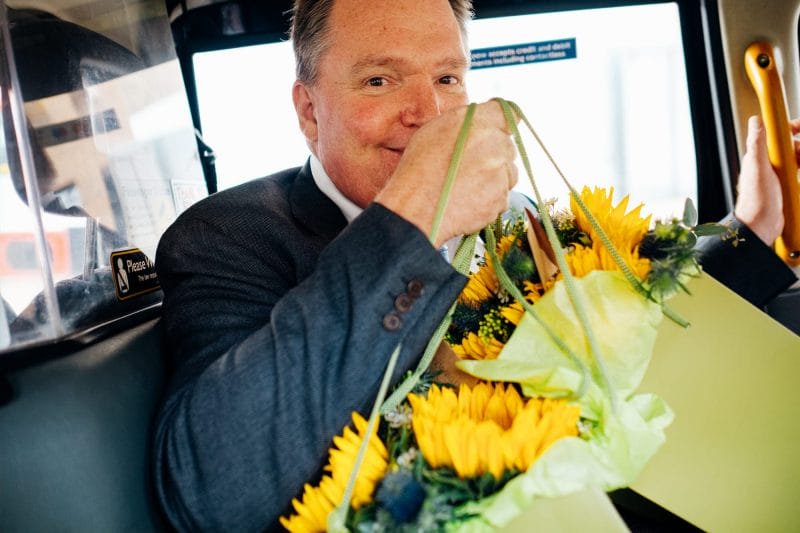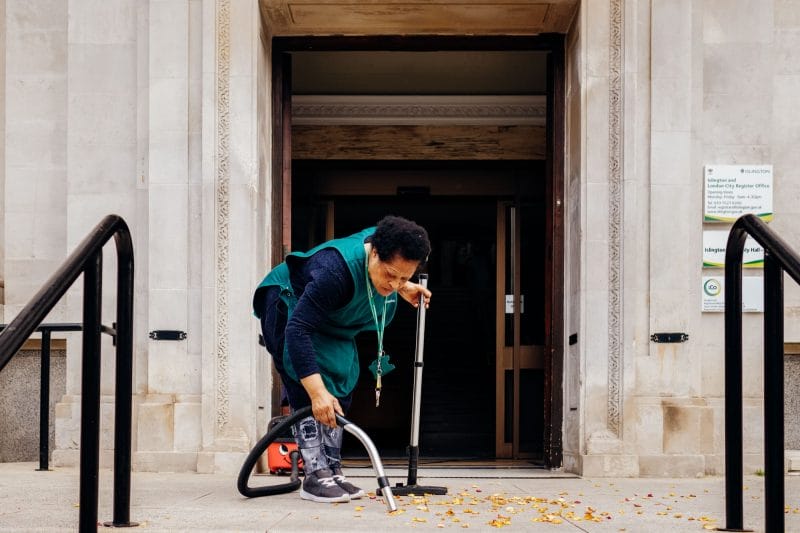 During the ceremony they laid a sunflower to represent Tina's dad, and he was similarly represented throughout the day with sunflowers at the wedding meal. At the civil ceremony they had emotional readings from John's son and Tina's nephew.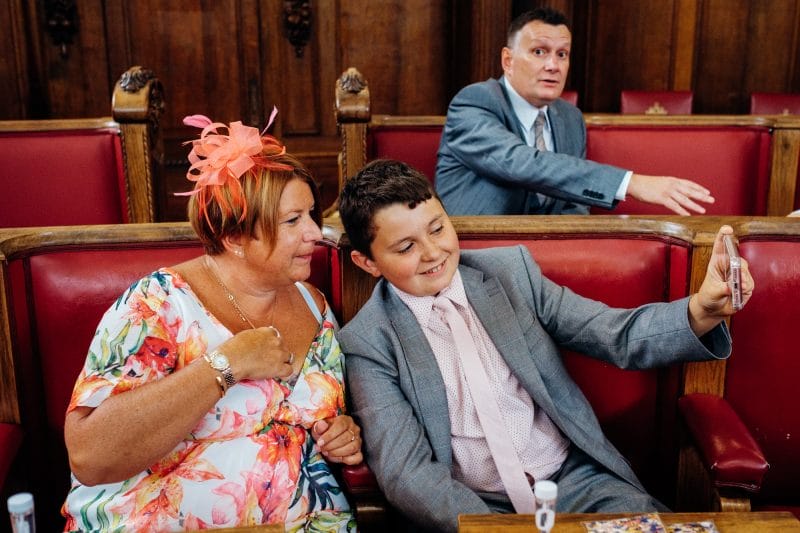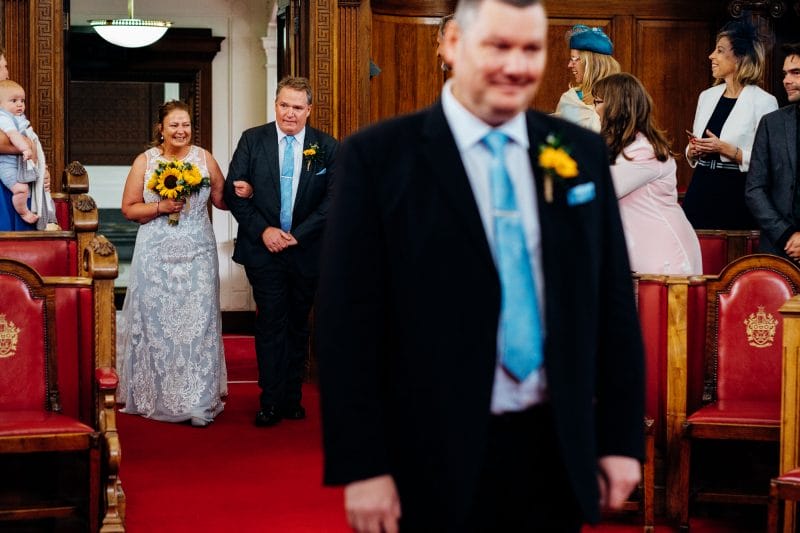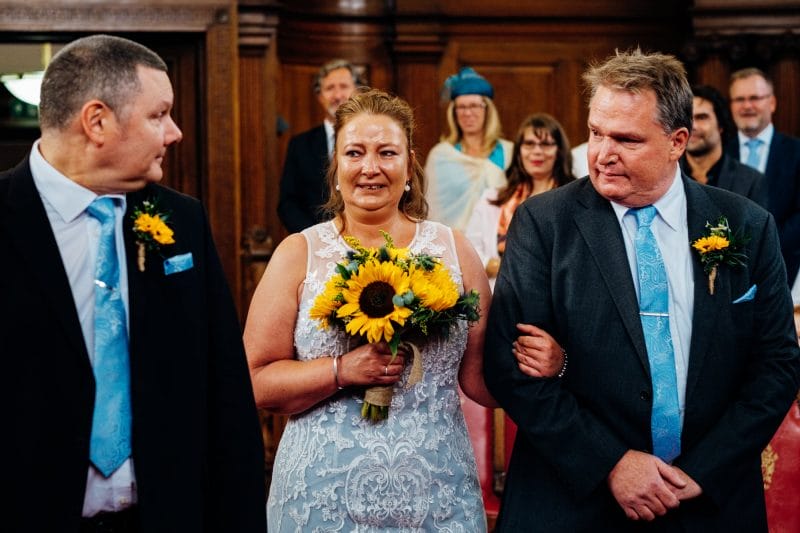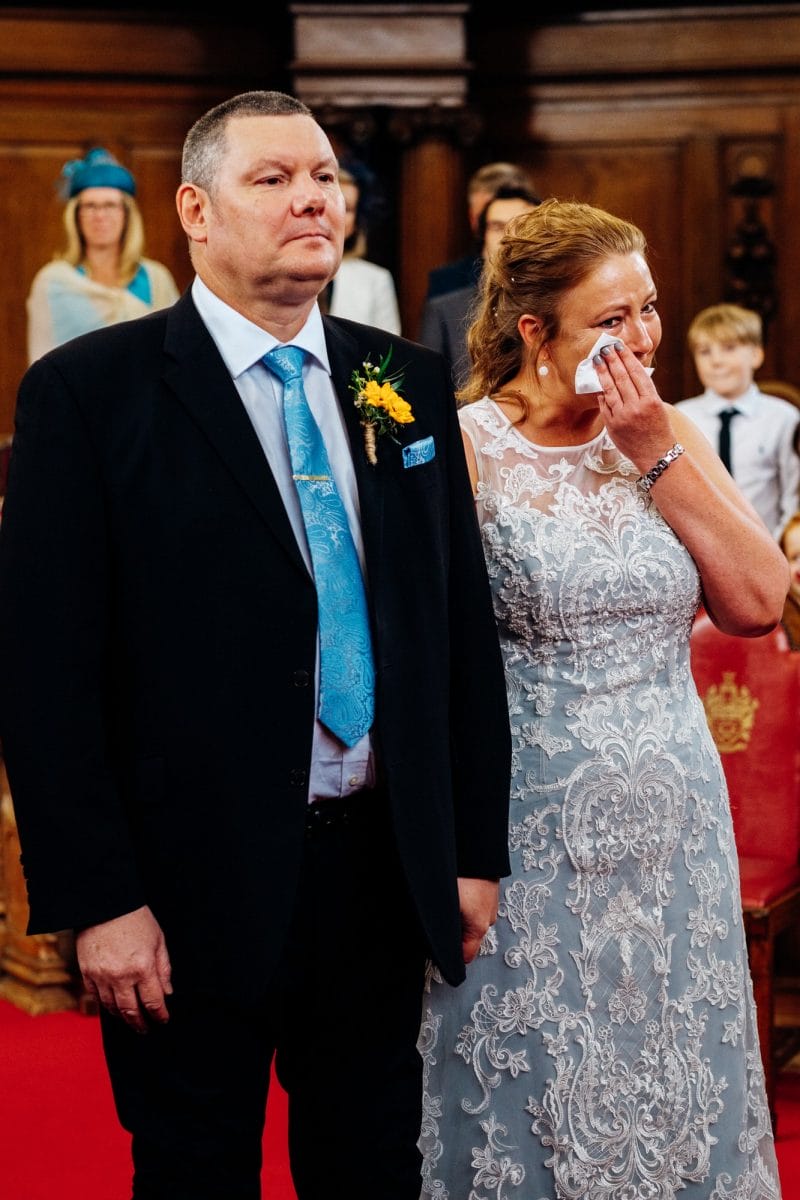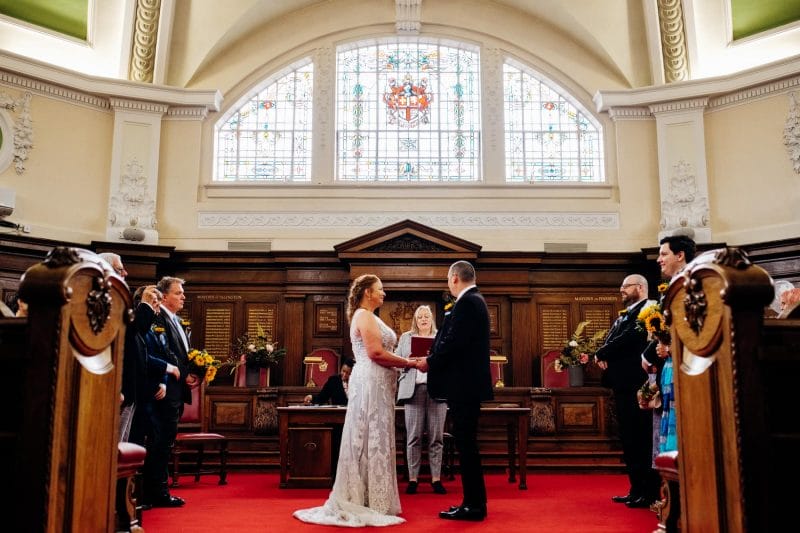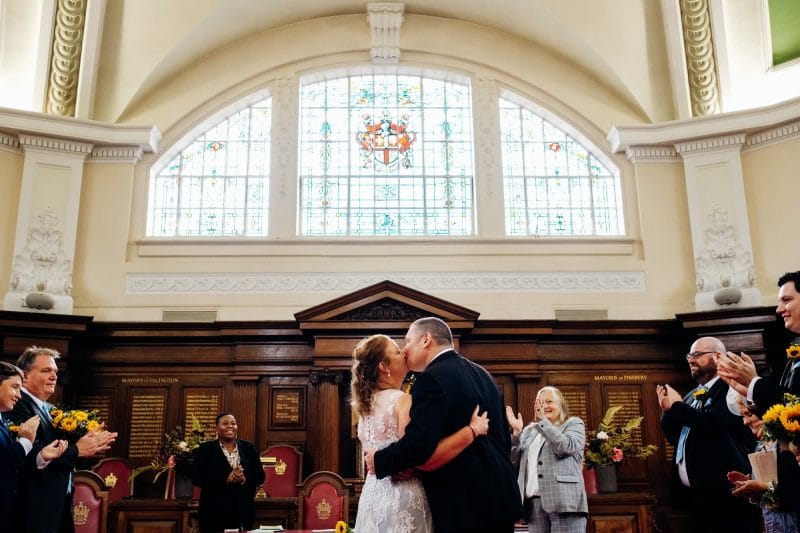 After the ceremony they all got on a London bus to the wedding dinner at The Canonbury Tavern. John has long worked for a bus company, with many of the guests working in the same field, so it was rather fun taking the bus with a real qualified conductor, with all the guests laughing in delight when he got out to help direct traffic to allow the wedding bus drive to reverse round a corner!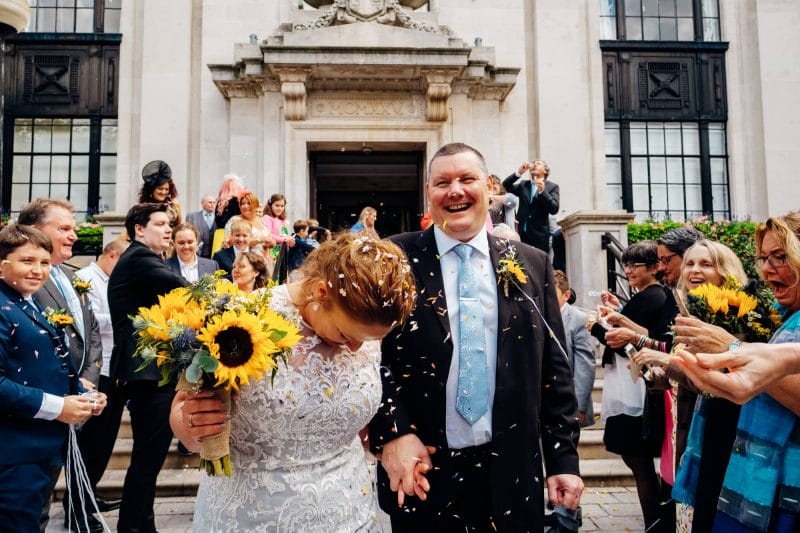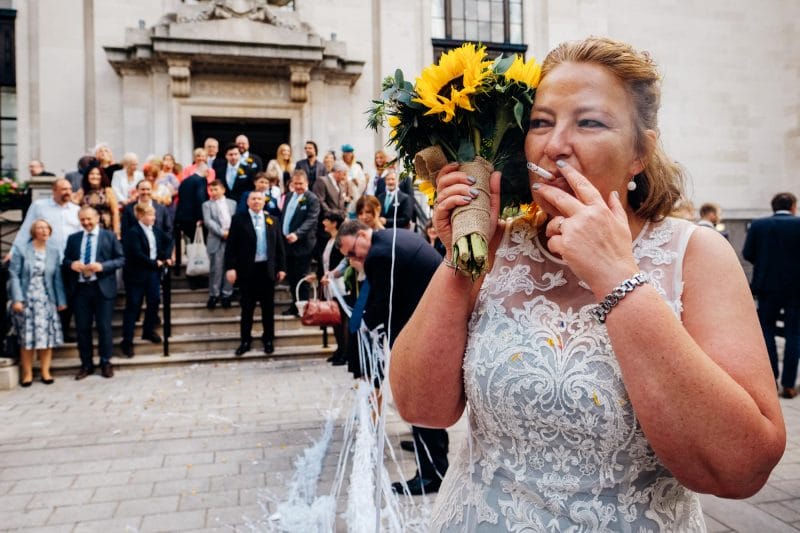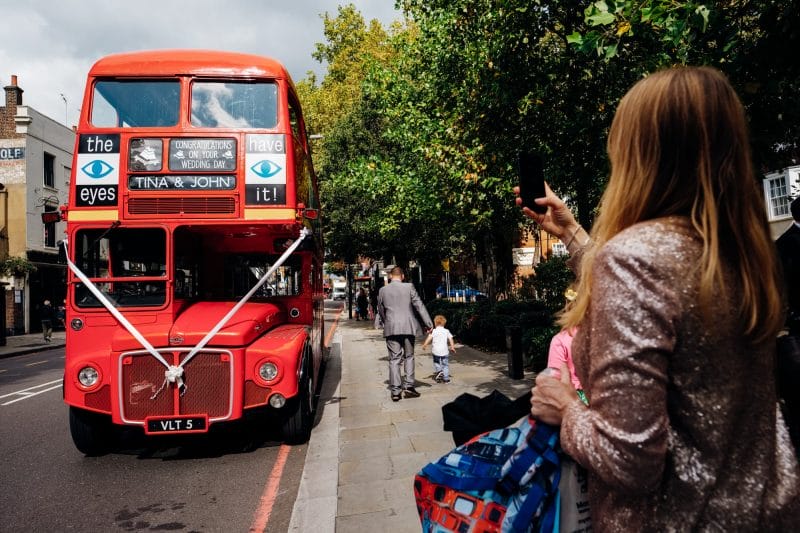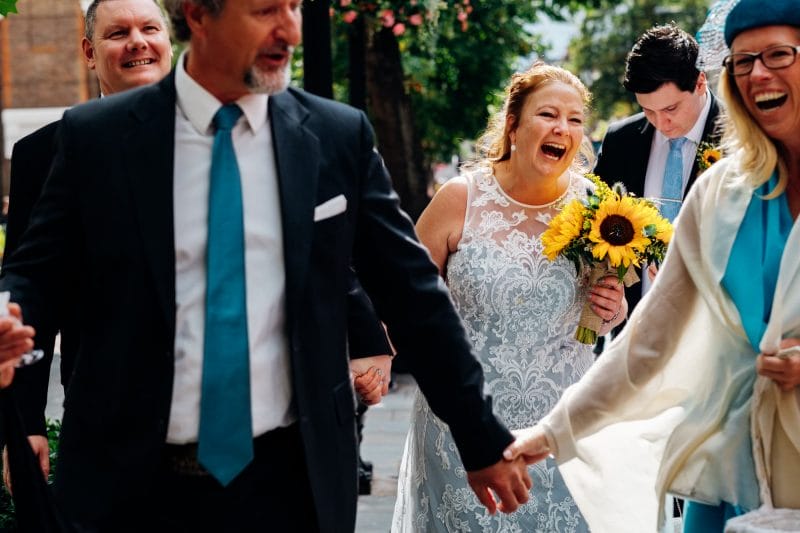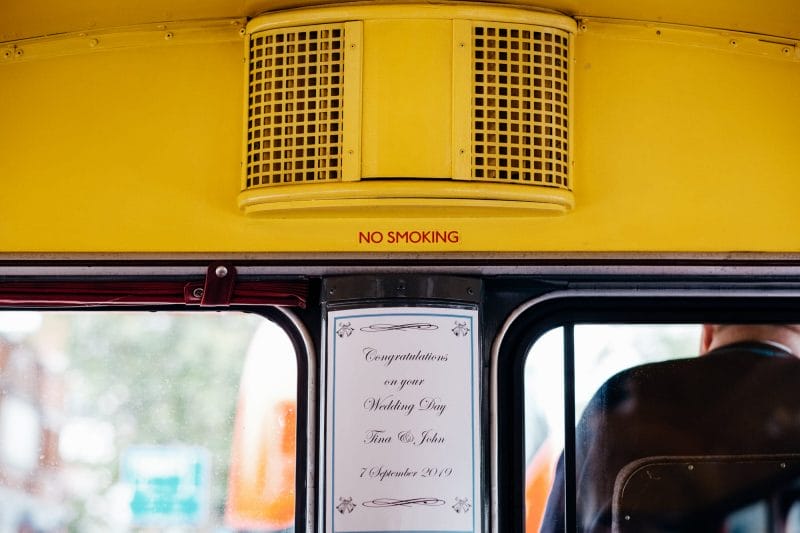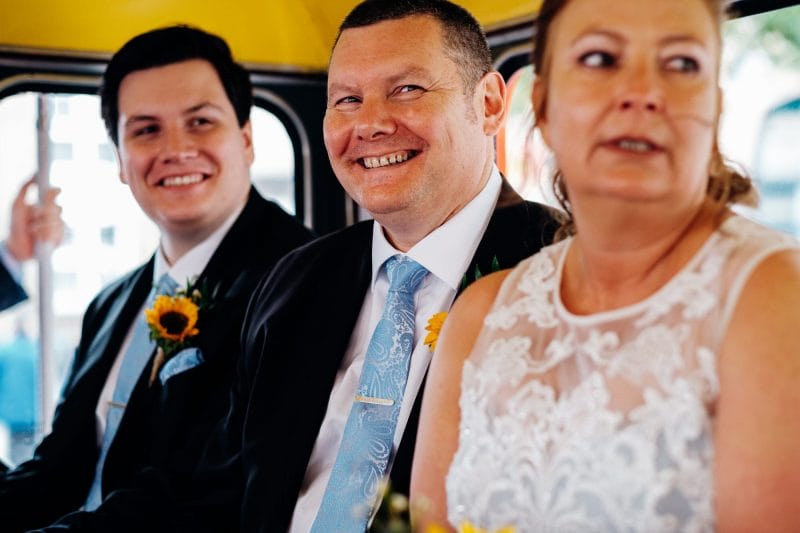 The Canonbury Tavern wedding
John and Tina opted to have a wedding dinner at the London pub The Canonbury Tavern, a beautiful space with natural light where they had their speeches and a fab meal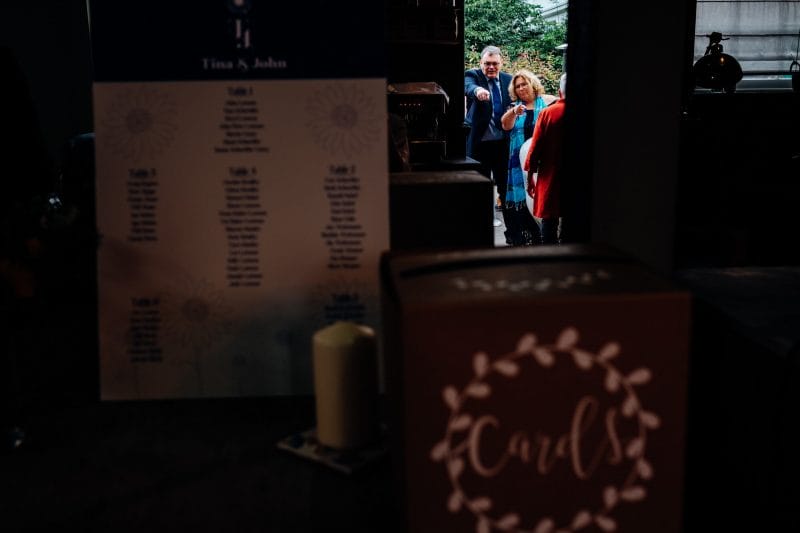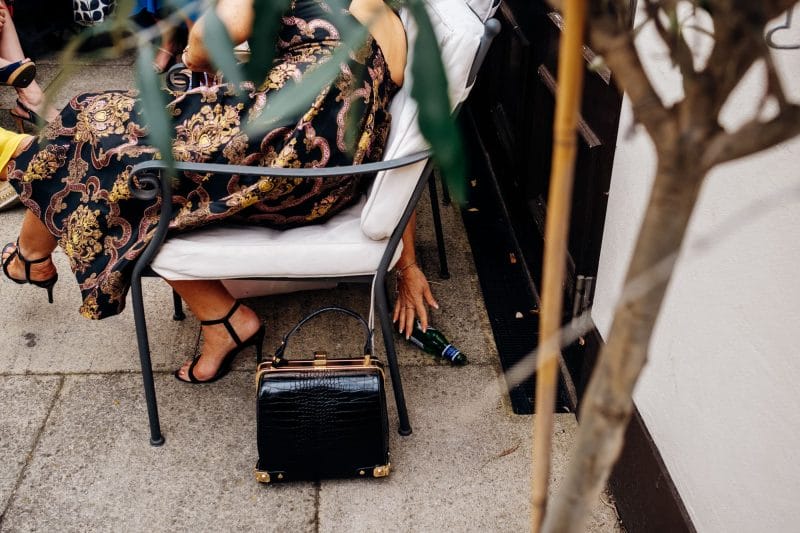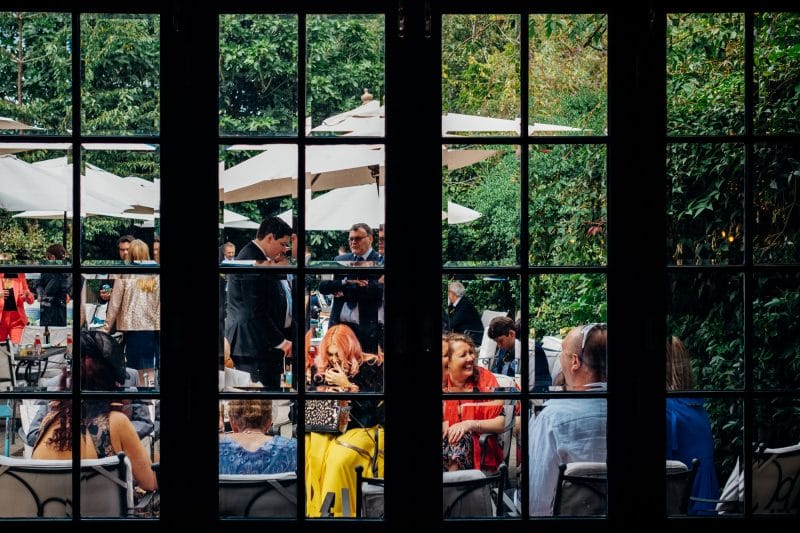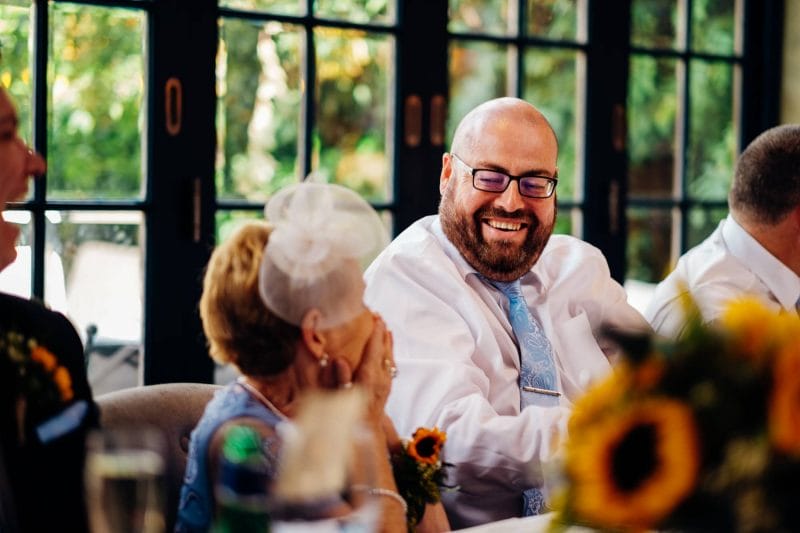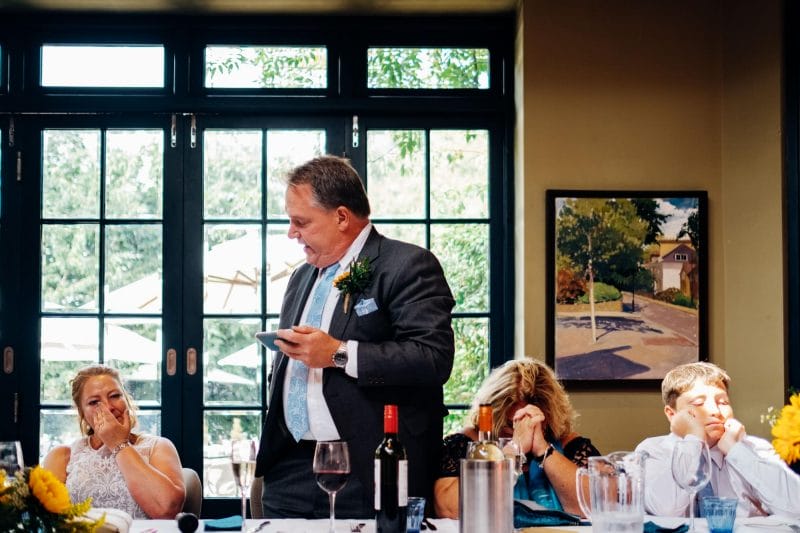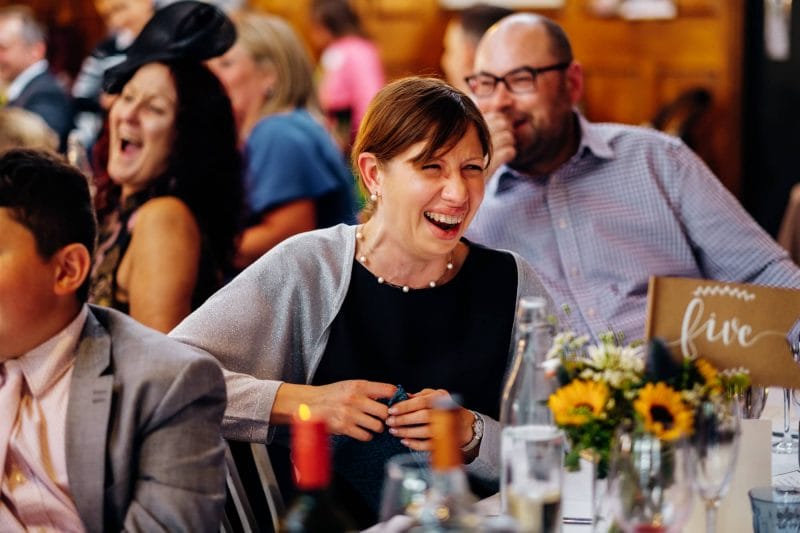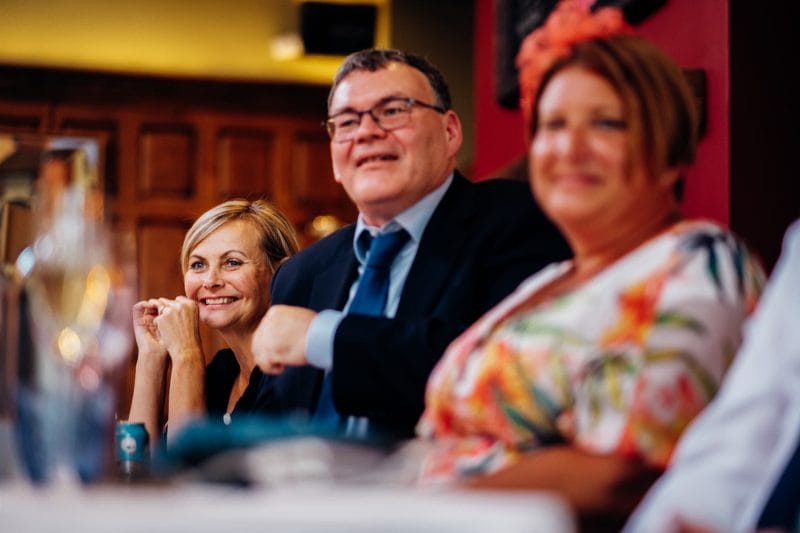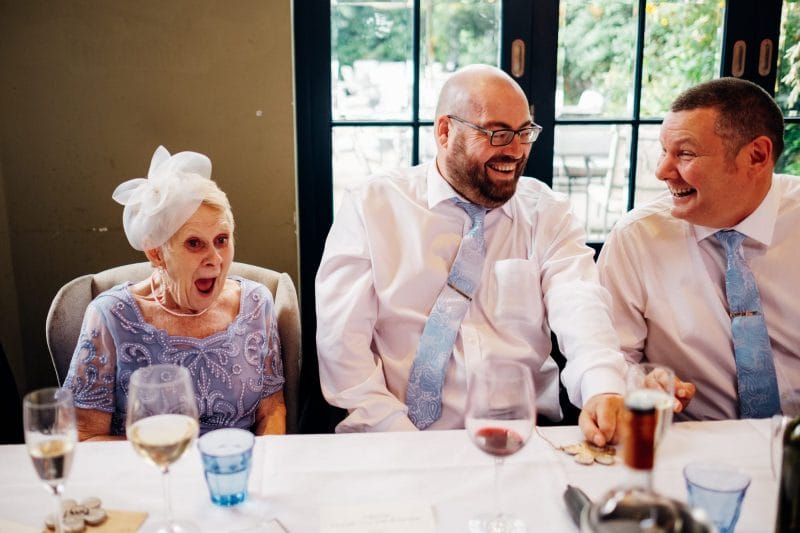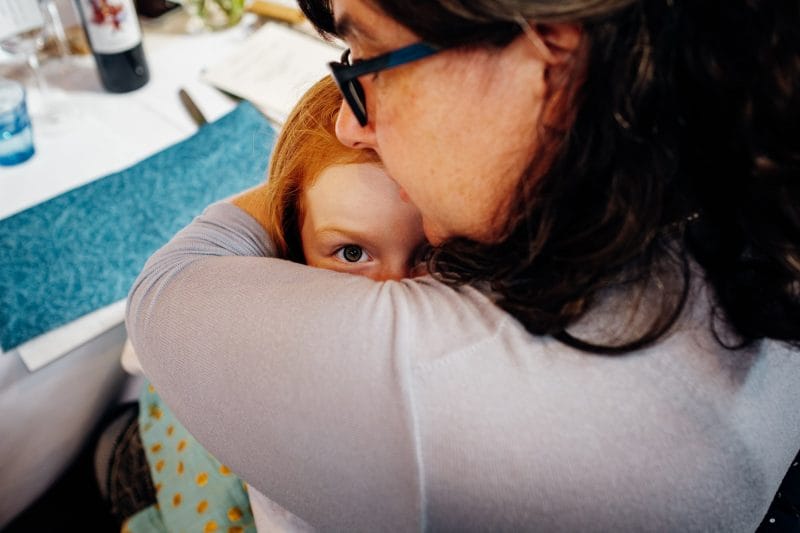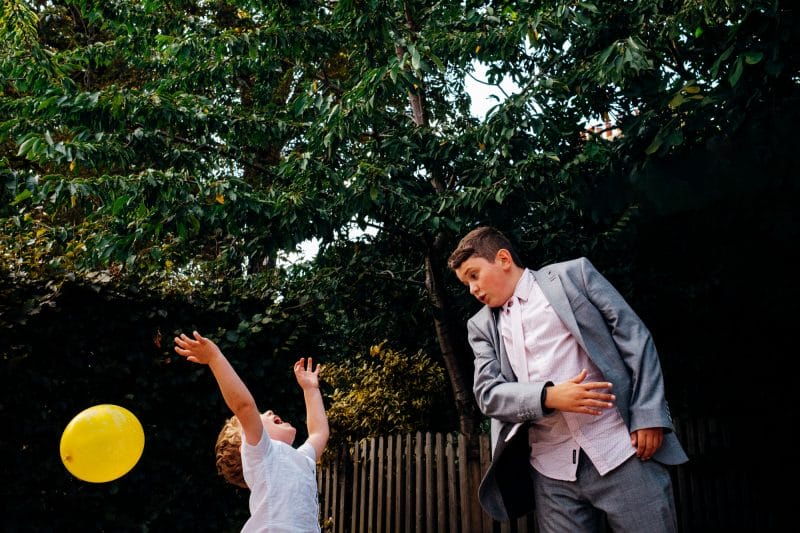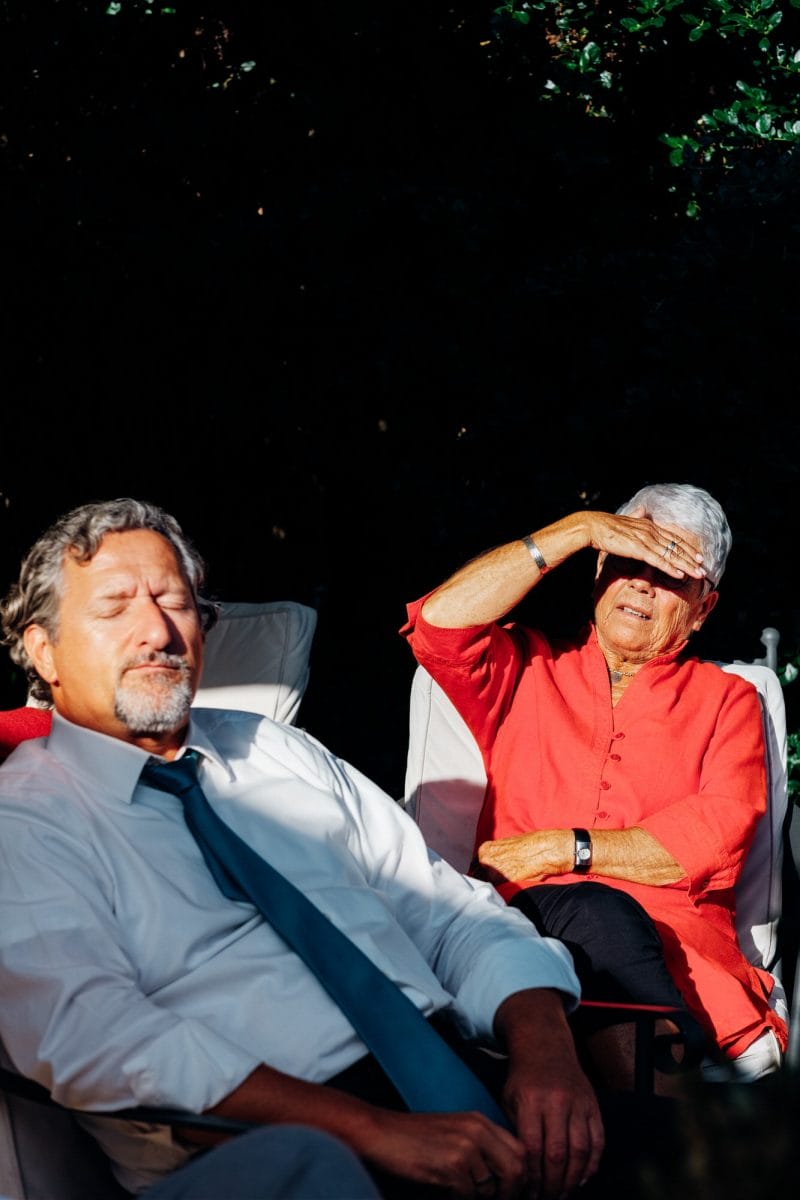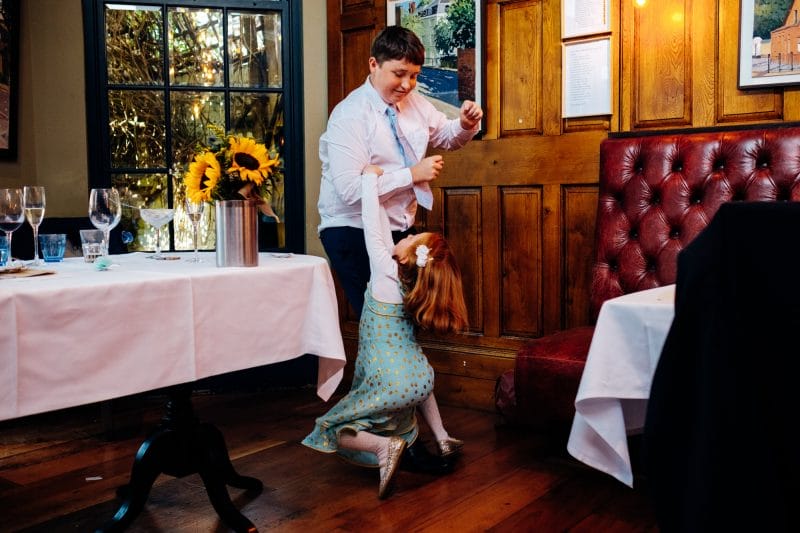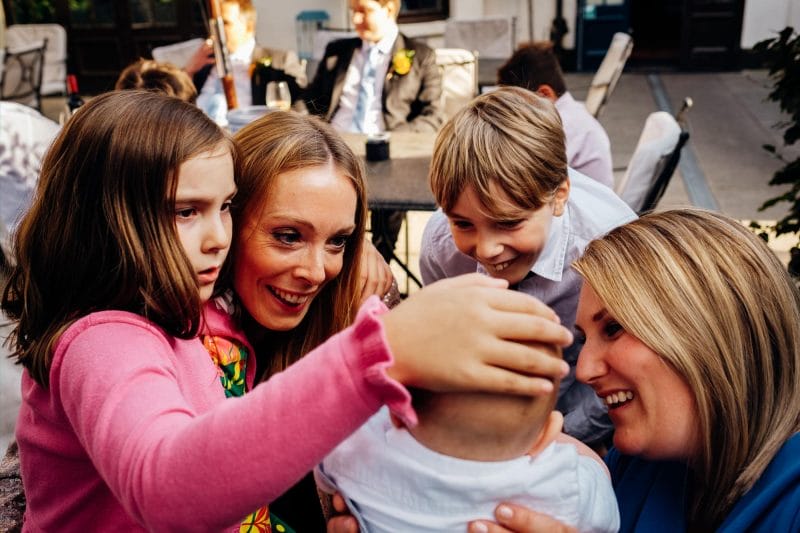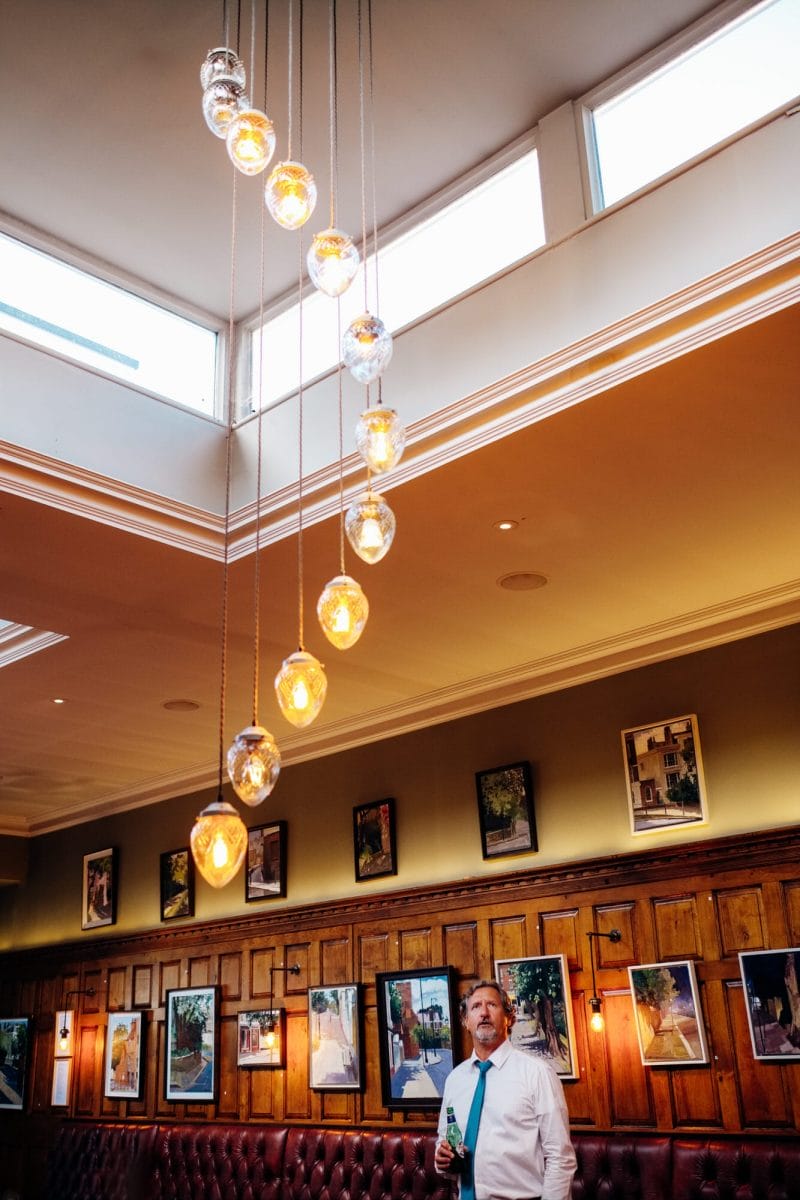 Wedding at The Depot
After the wedding meal we all got back onto the bus to head to the The Depot where they had their wedding party. Tina gave a speech for the evening guests along with their cake cutting, fab evening buffet and John's mum absolutely tearing up the dance floor like a champion!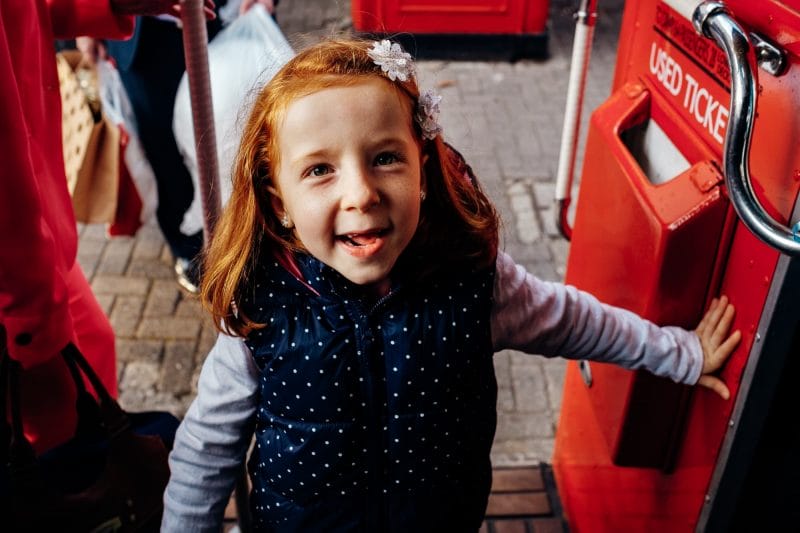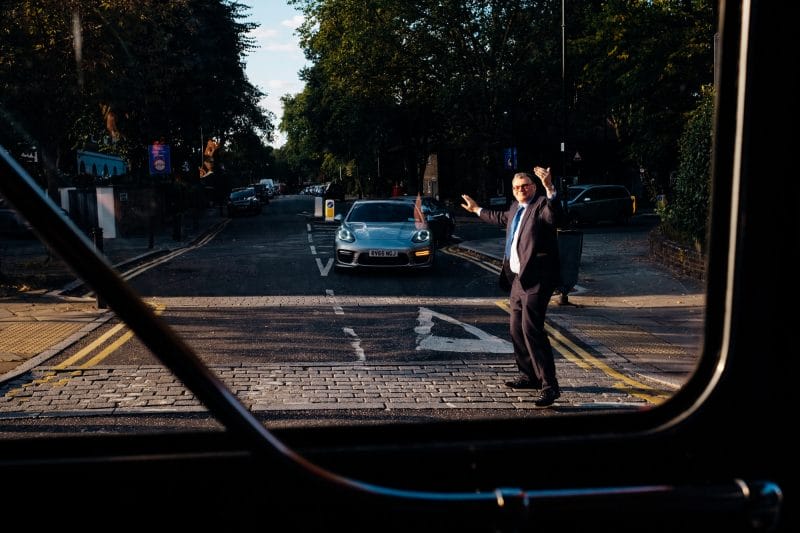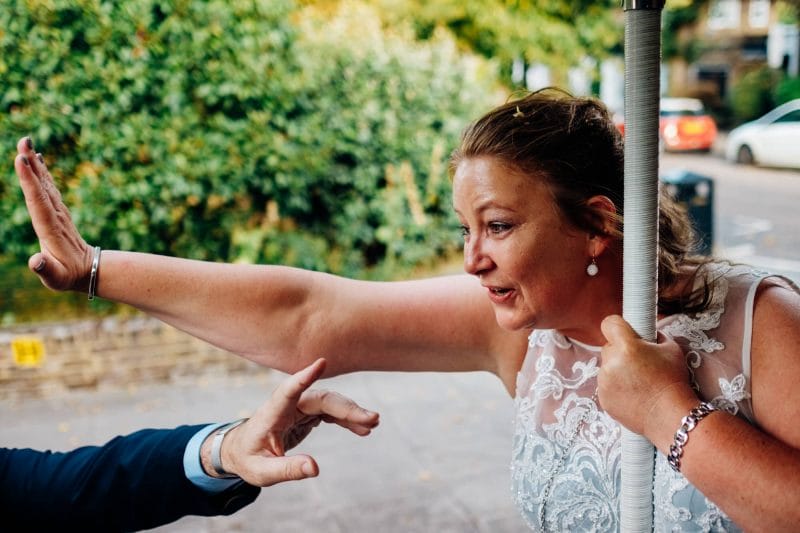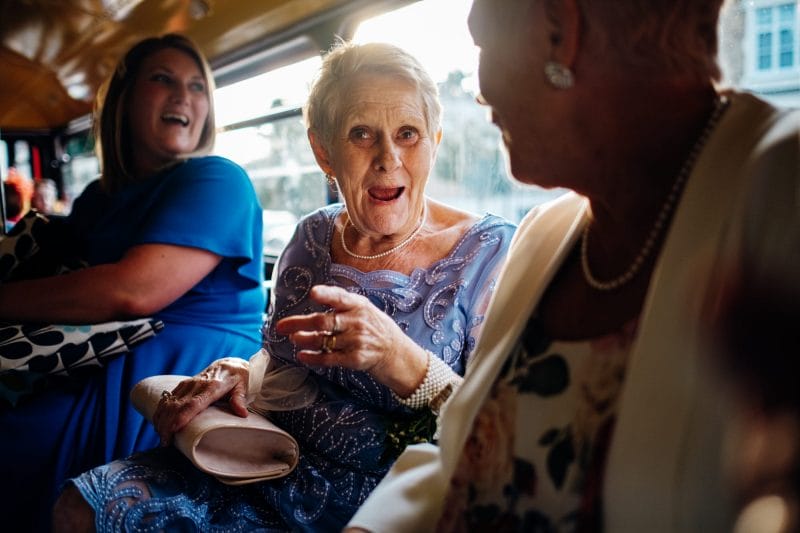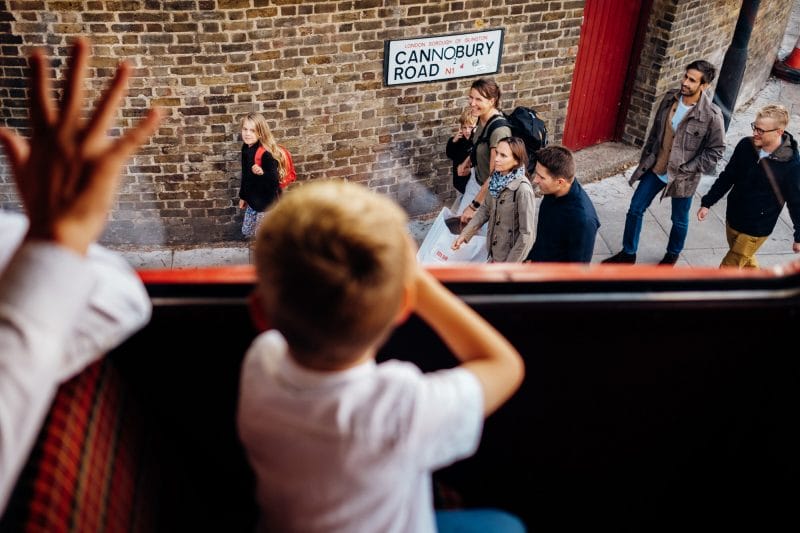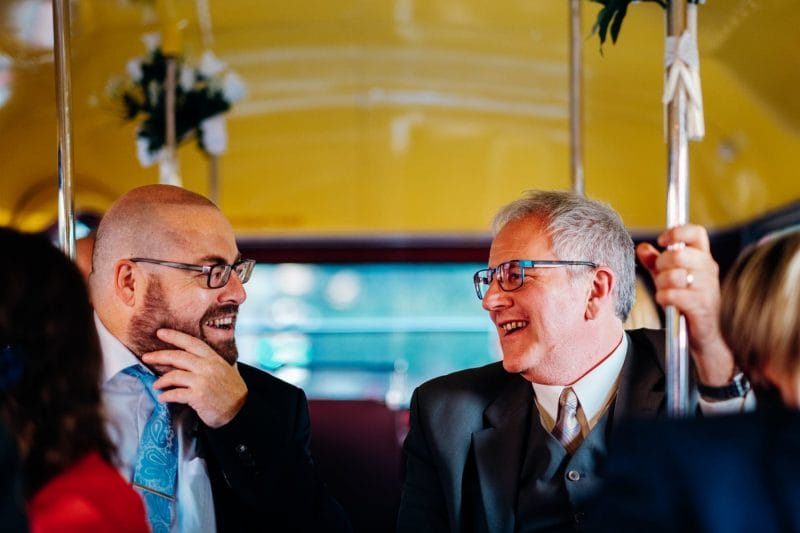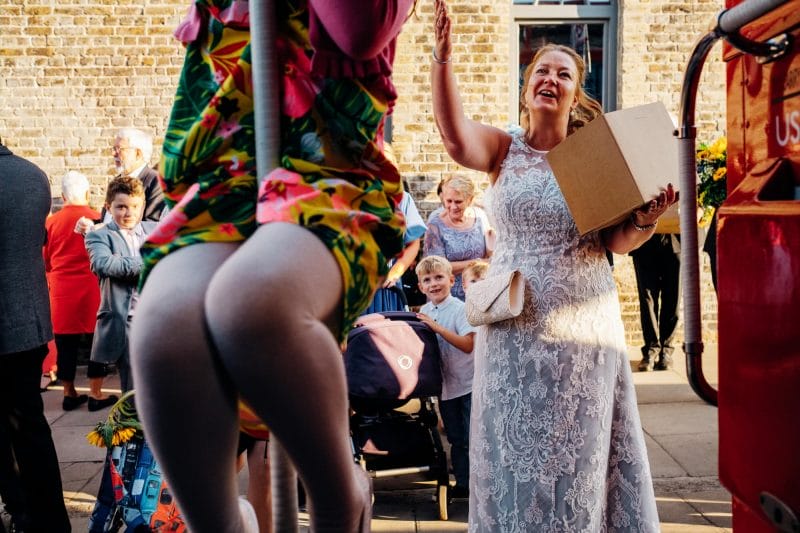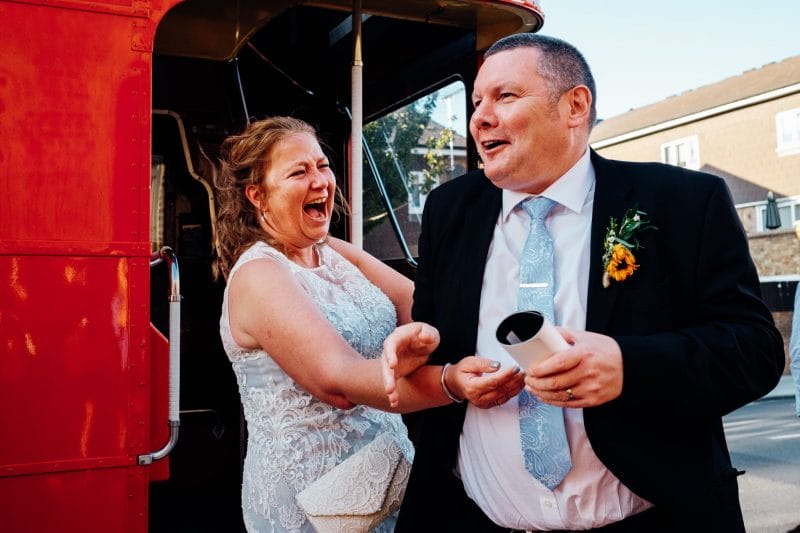 They also had a fancy dress props set up, Mr and Mrs balloons, tea lights in paper bags to give a lovely atmosphere to The Depot.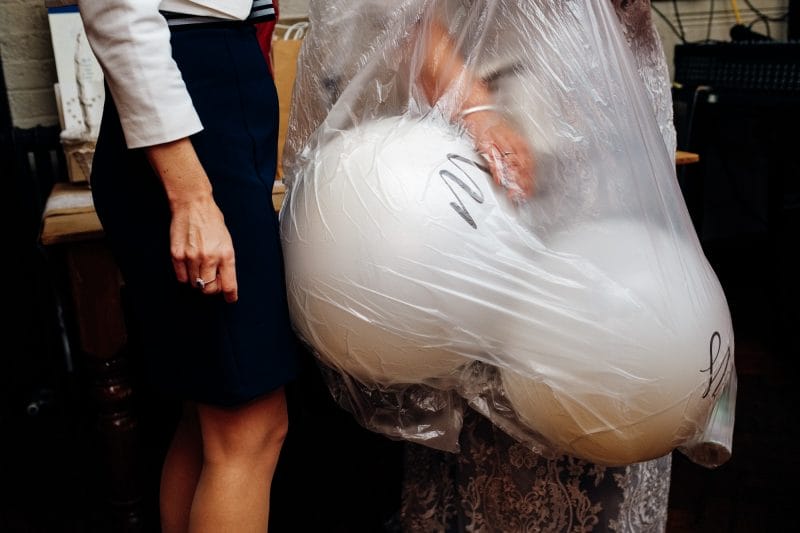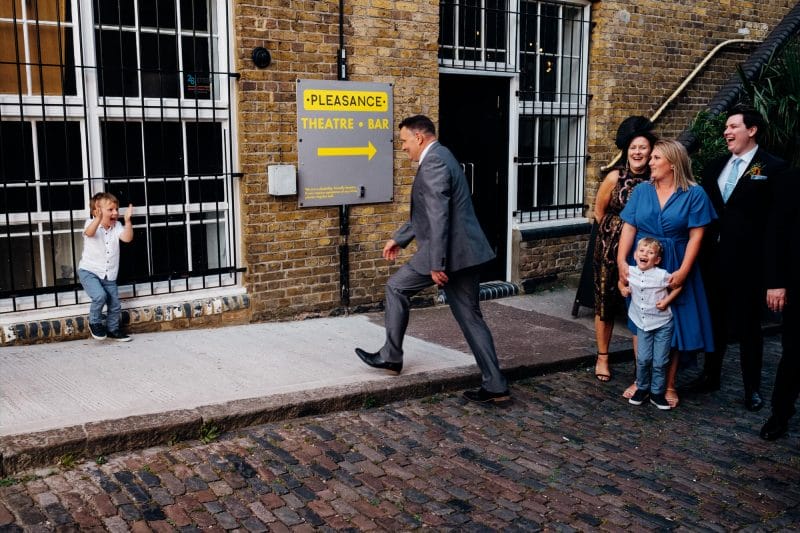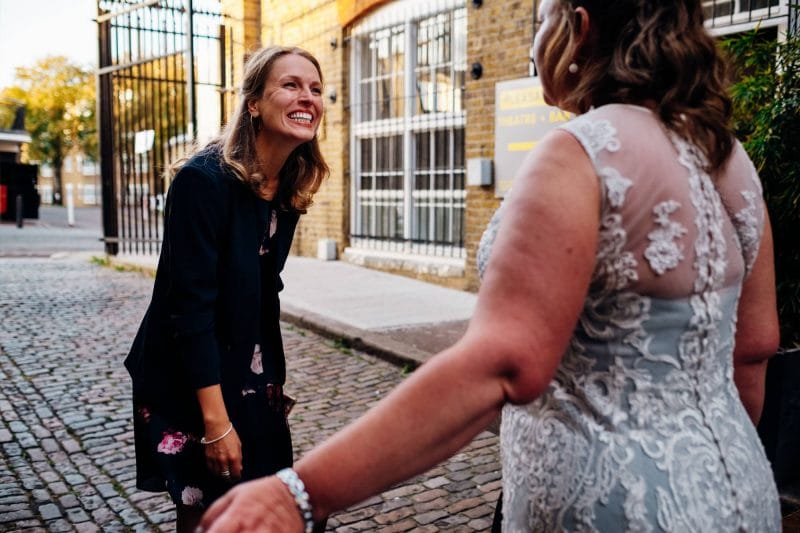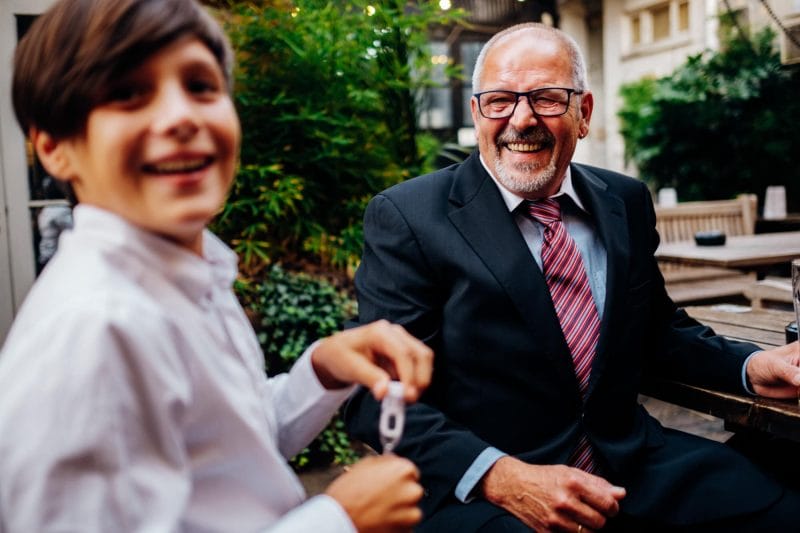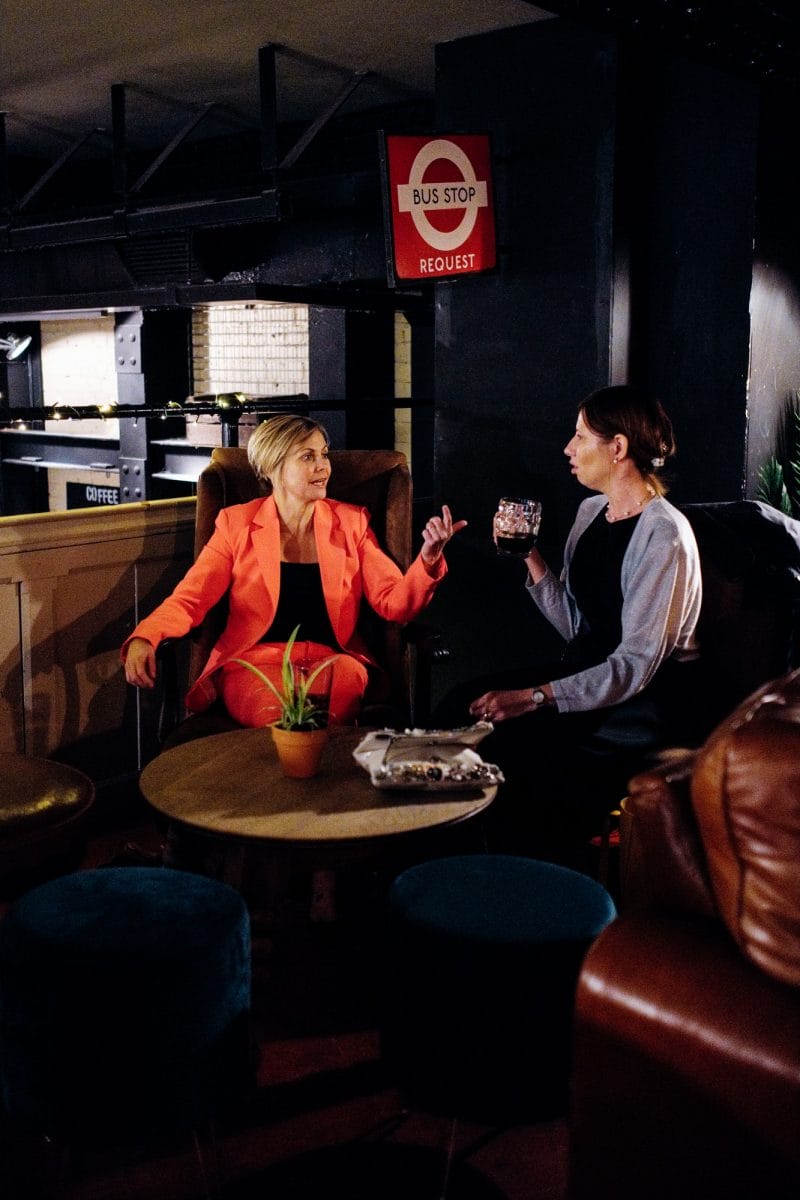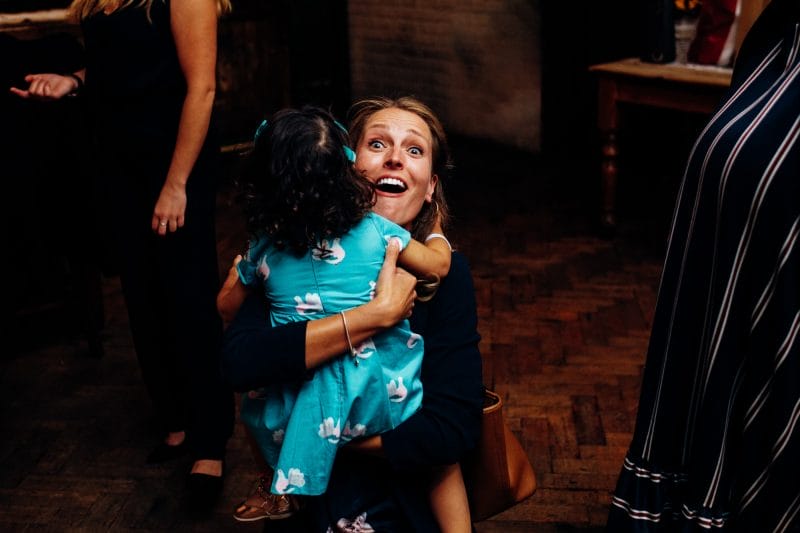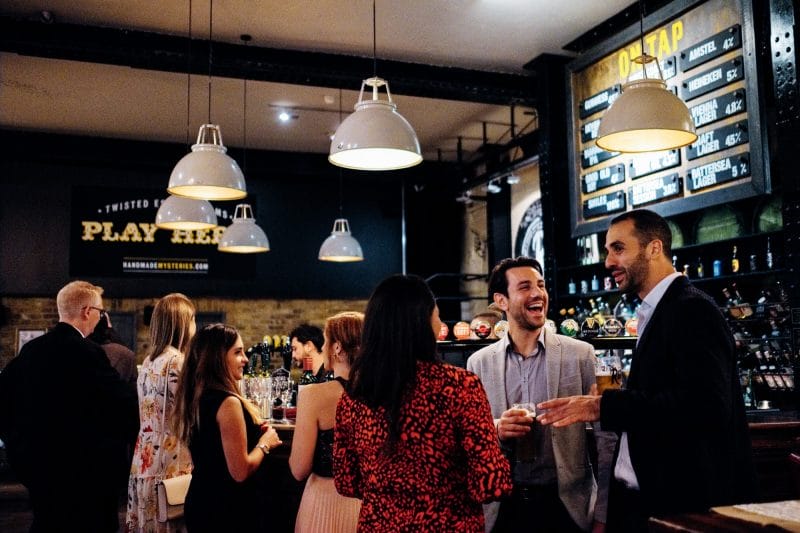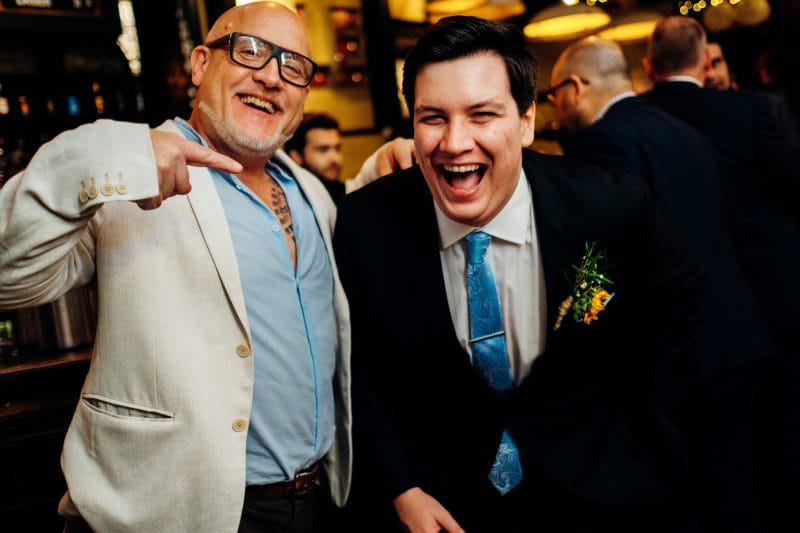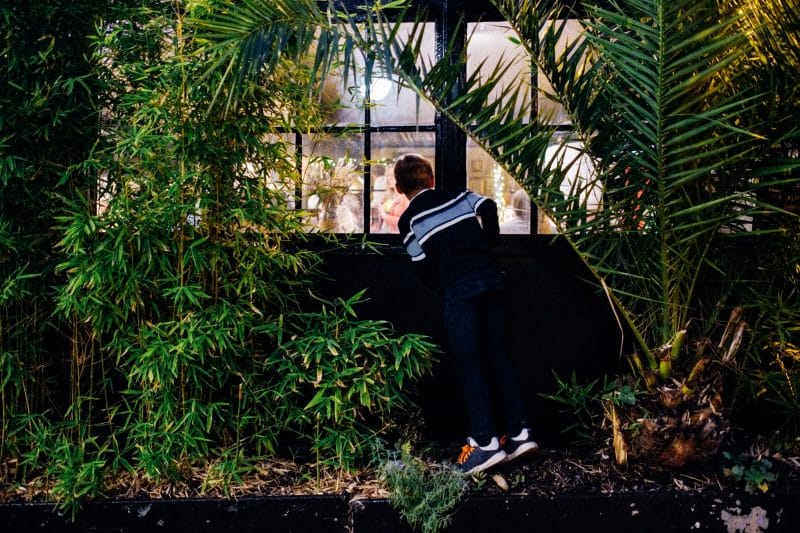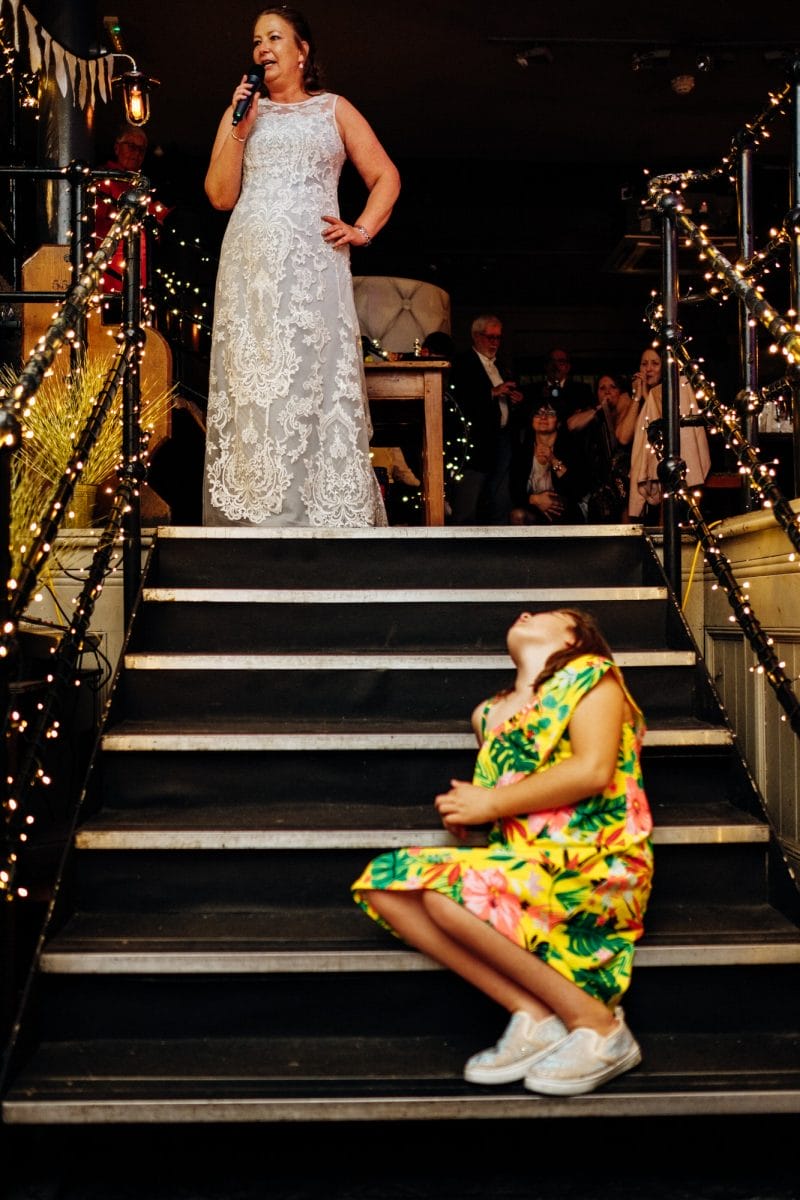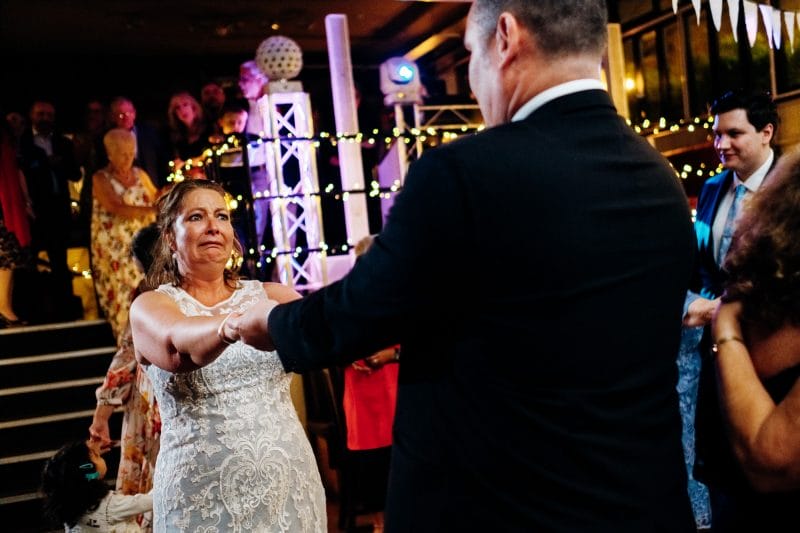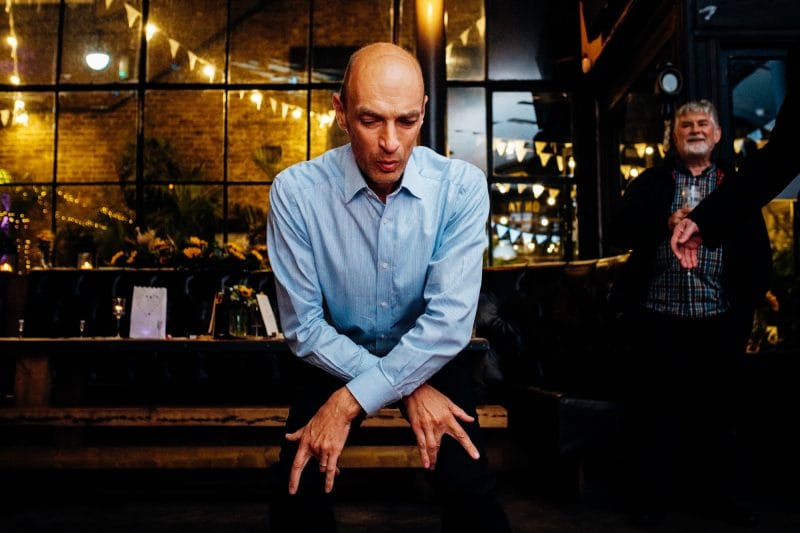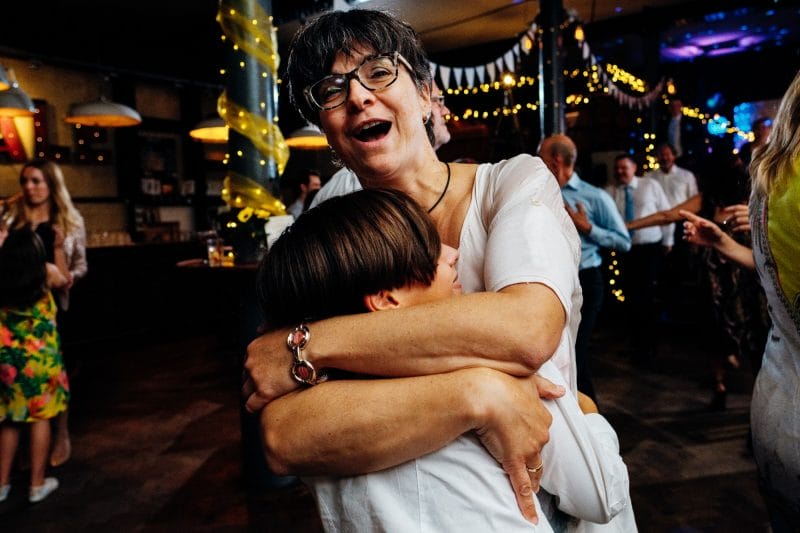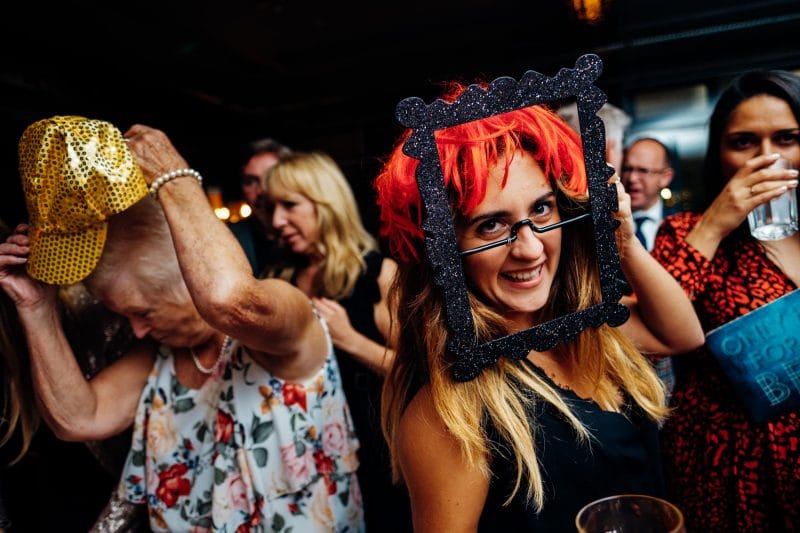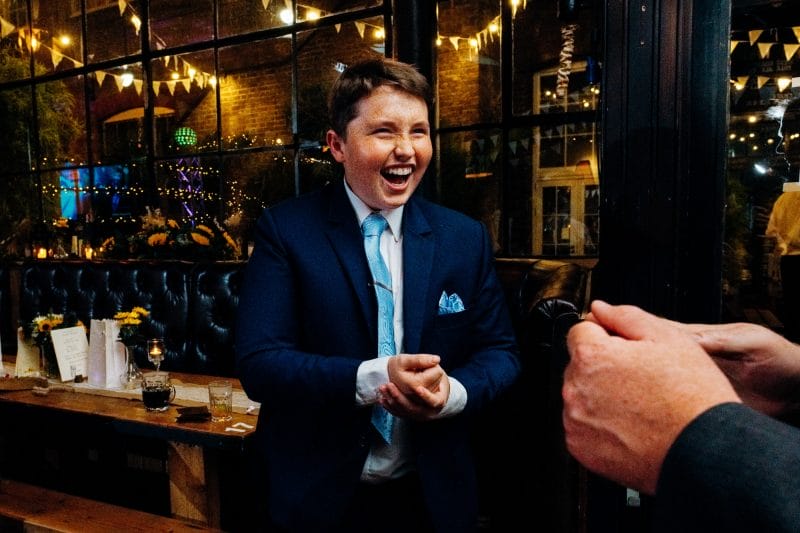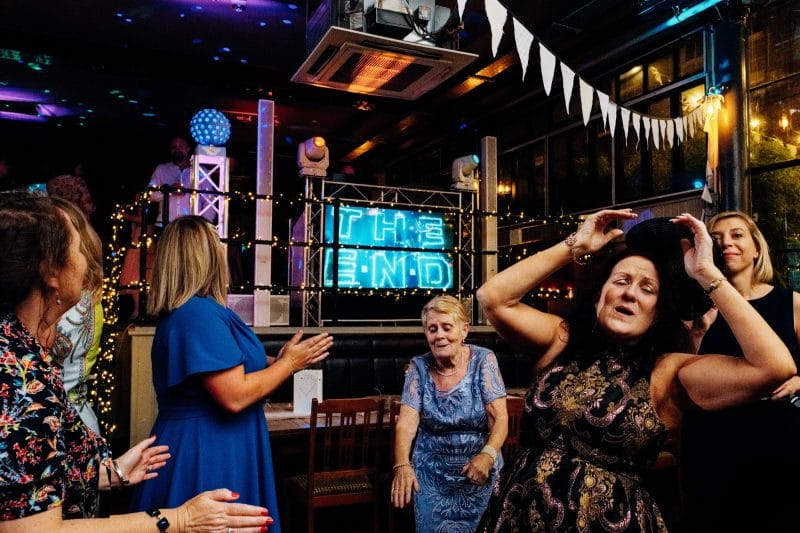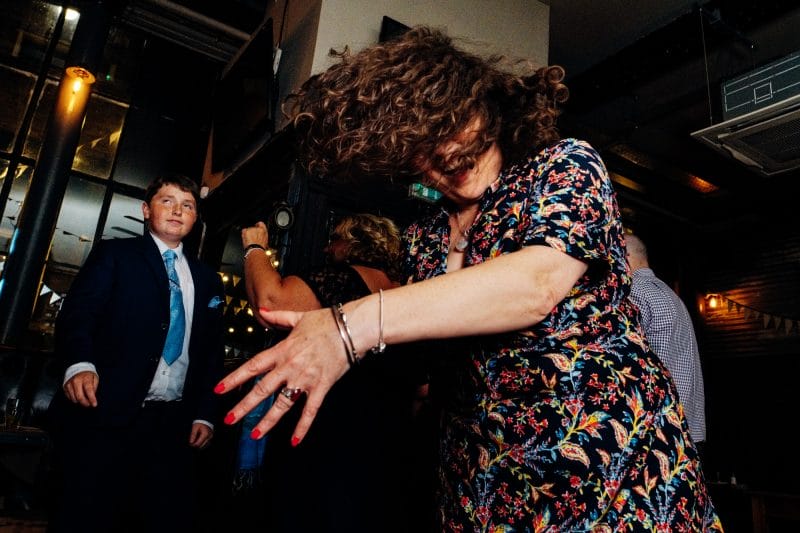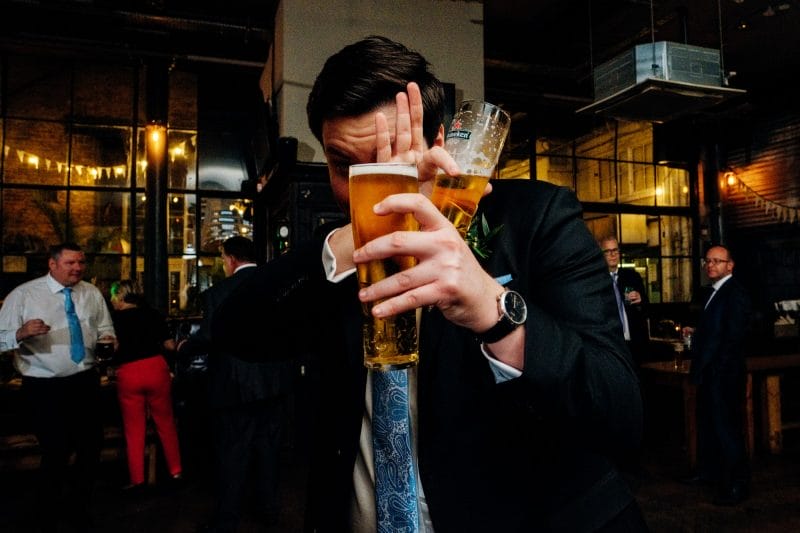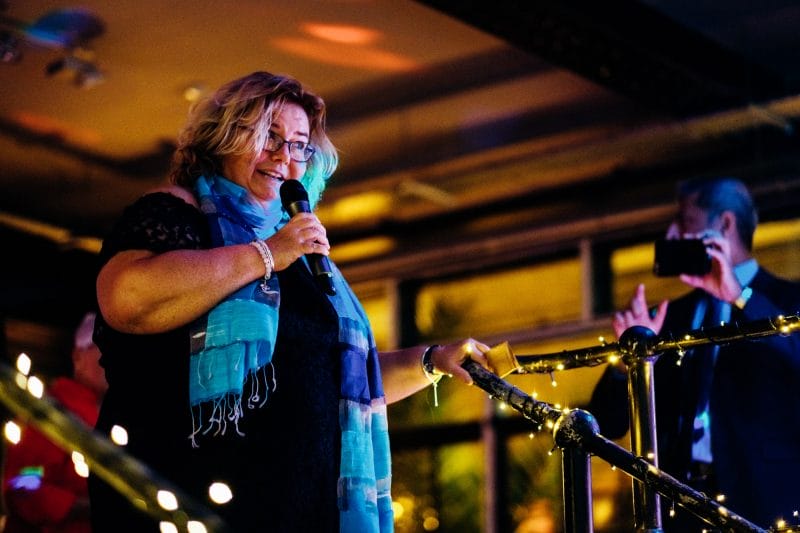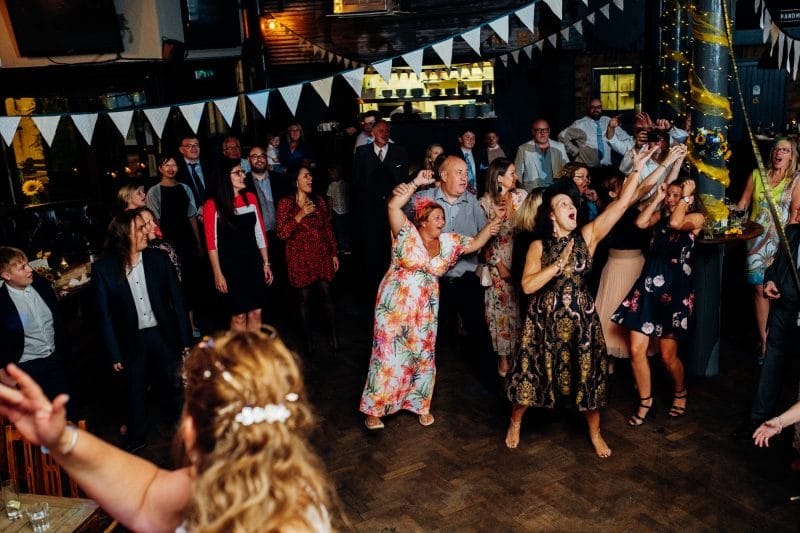 Check out my other London Depot Wedding or this wedding at Tanner Warehouse that has a similar party vibe!
Kind words directly from Tina and John:
"I am not sure where I should start. When planning for your wedding and having an idea on Budgets, you always realise that you underestimate down the line. This was the case when we researched for our Wedding Photographer as we have various offers in all price lines so you need to follow your instincts. And where we right when we meet up with Marianne the first time – we where already blown by her Website and Images and where a bit reluctant as we didn't believe our wedding would be that glamorous. Marianne very quickly ensured us that no wedding is to small and boring and we both where convinced she fits in with our Guests. From beginning to end we Marianne was extremely professional in her lovely quirky way. On the day itself she was there for us over 12 hours, she had the right vibe if she felt you where uncomfortable and was extremely discreet. After a while she was just one of us. When Marianne send us the link for the preview, we where both stunned at what she has captured on the day – it was everything we had ever hoped for and that was love, fun and laughter. Marianne in the end tool over 1000 pictures of the day and every time we look at them ( at least a million times now) we find a new little detail we have missed. It was as if we are reliving the whole day over and over again and also being part of moments we have missed. The pictures are just unbelievable. We both can't thank her enough for being there – not sure how we shall choose the pictures for the Album and we might actually leave that up to her so that we have another surprise. We can only say "Thank You" for the amazing pictures and the never-ending memories you have managed to capture and share with us and that will be with us forever. So if you are the next lucky couple and Marianne is available, don't search any further. She is worth every Penny and we find ourselves extremely lucky to have had Marianne be our Wedding Photographer for our special day. Thank you so much – also for the lovely pack of Biogradable Cards that came with the USB Stick. Tina and John"