Shoreditch bridal prep
Hollyann and Namdi are a fun chilled out couple having a relaxed winter East London wedding that started in airbnb spaces they rented in Shoreditch. Hollyann wore a vintage Lucy Can't Dance dress with velvet maroon cat flats and her bridesmaids wore a mix of dark green dresses. Namdi wore a maroon suit and yellow tie, with all his groomsmen matching in their yellow ties and socks. Hollyann used to work as a florist so her floristry was provided by her old boss, with a personal sentimental nod to her grandma with the inclusion of a cauliflower floret in her bouquet. Her grandma married a greengrocer so she carried a cauliflower as her wedding bouquet! We only had a short spell at the Airbnb before taking a taxi to their Islington Town Hall civil ceremony.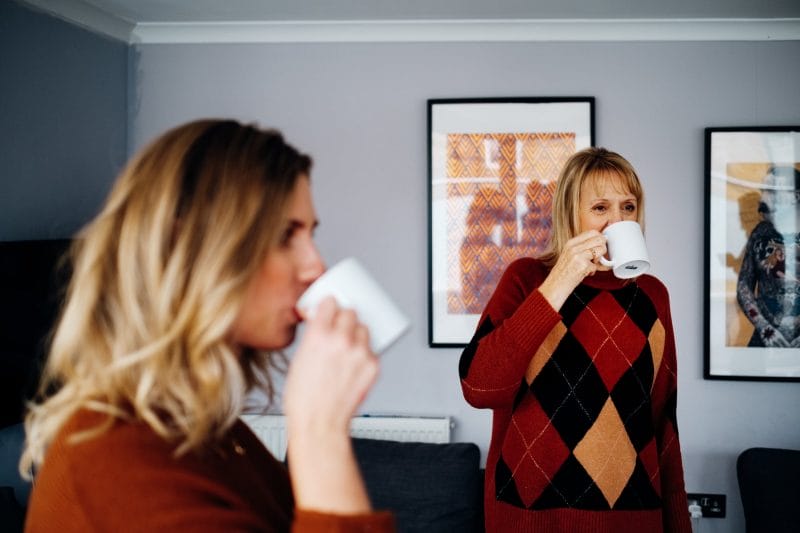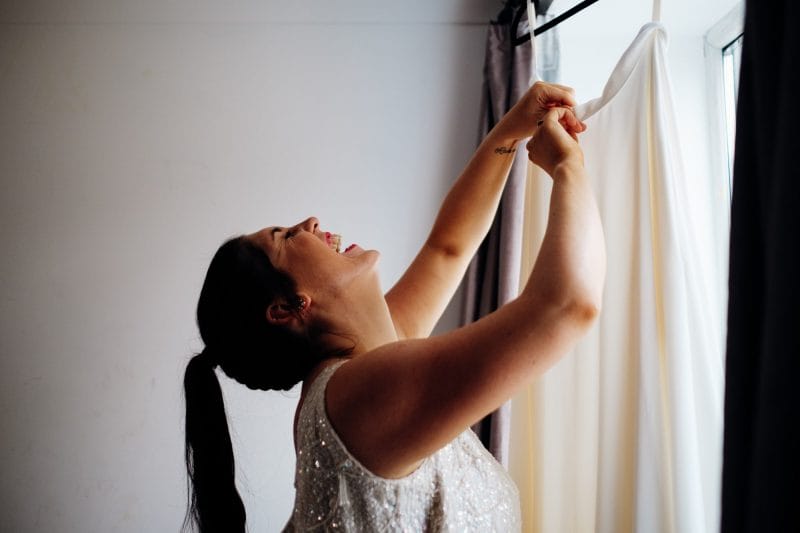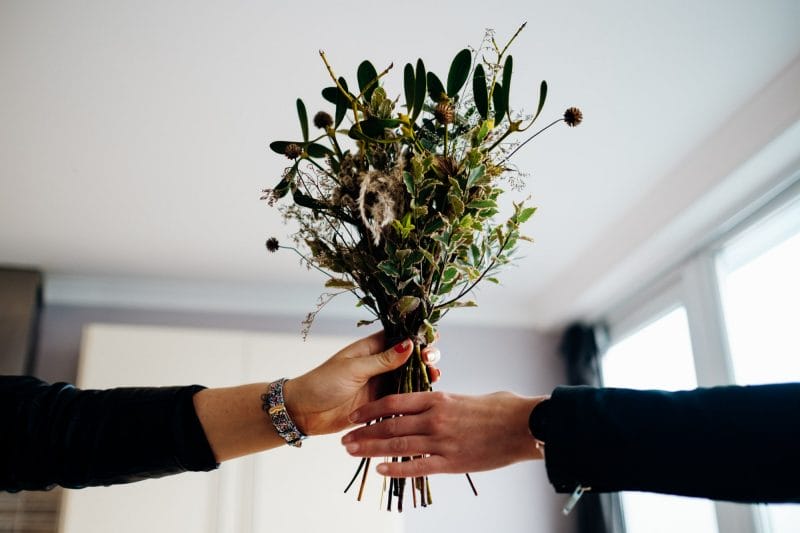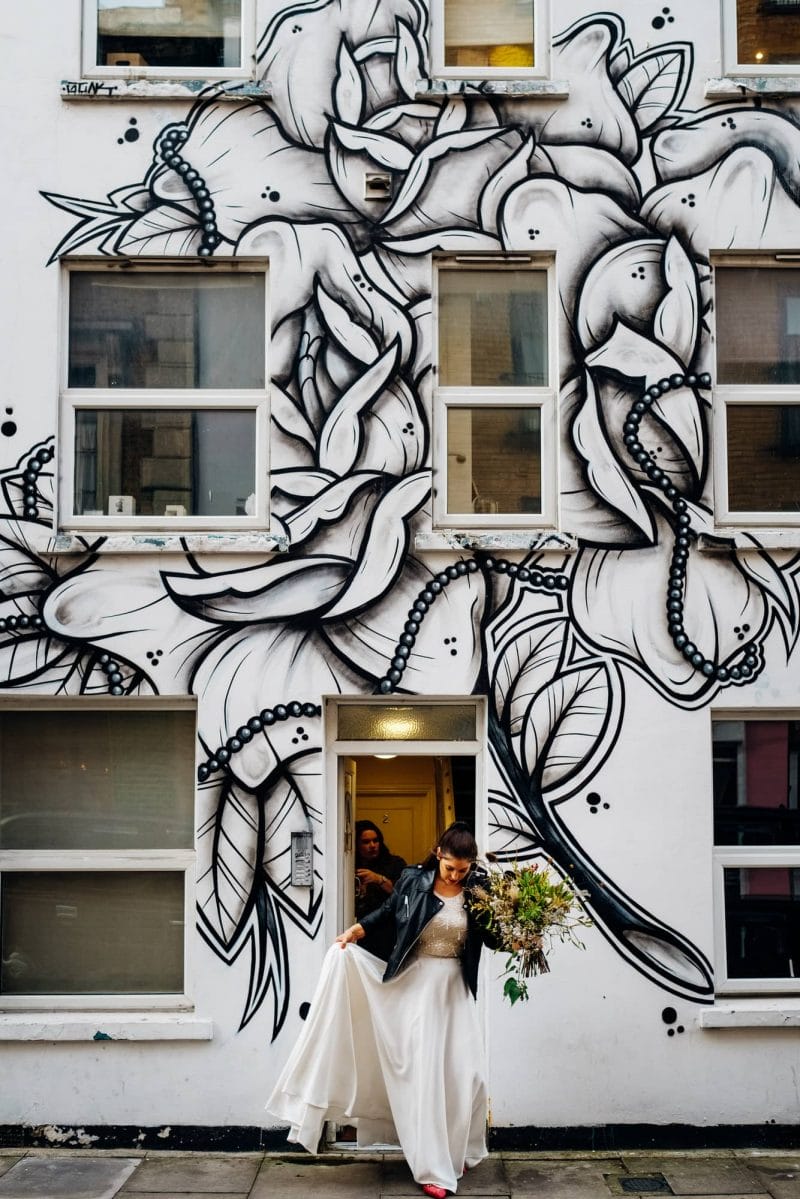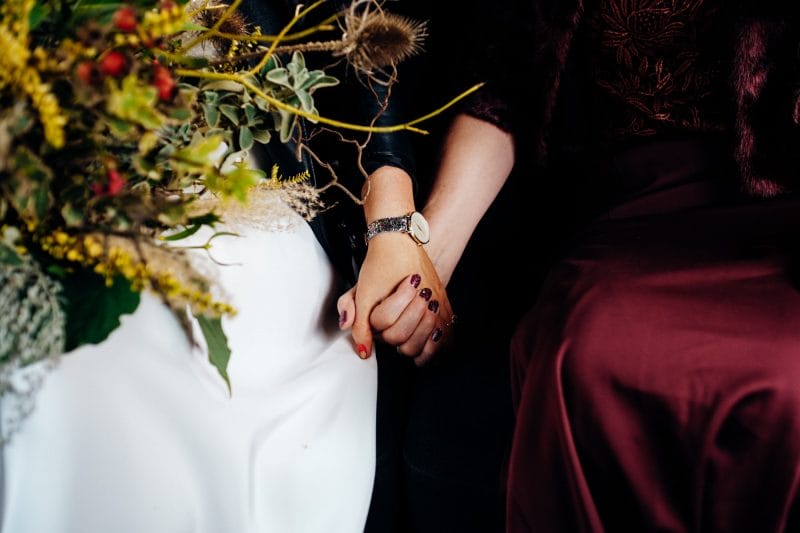 Islington Town Hall civil ceremony
They had a civil ceremony at one of the most popular registry offices in London,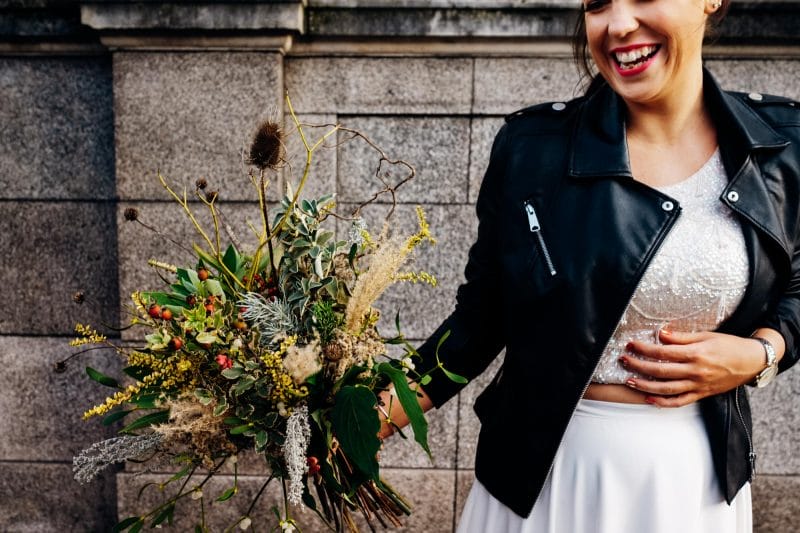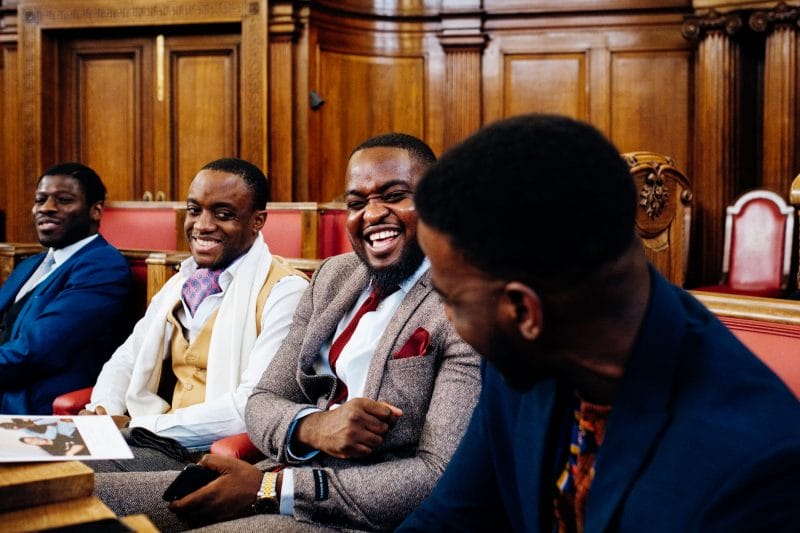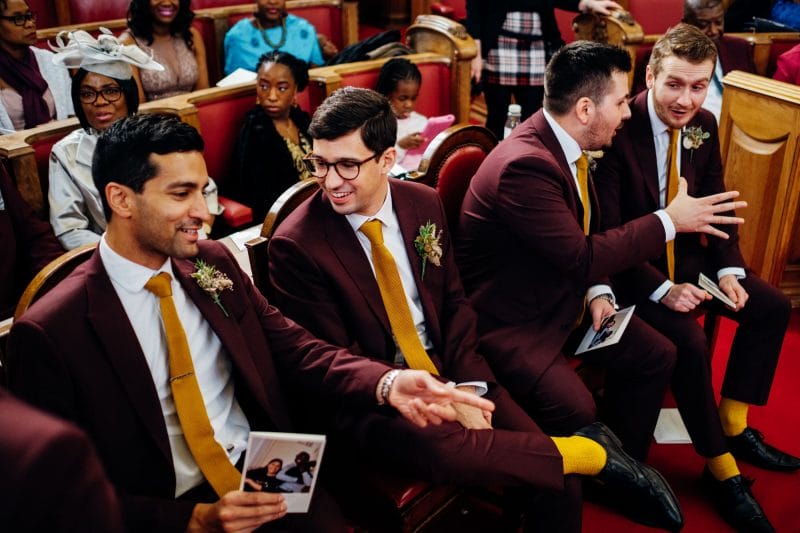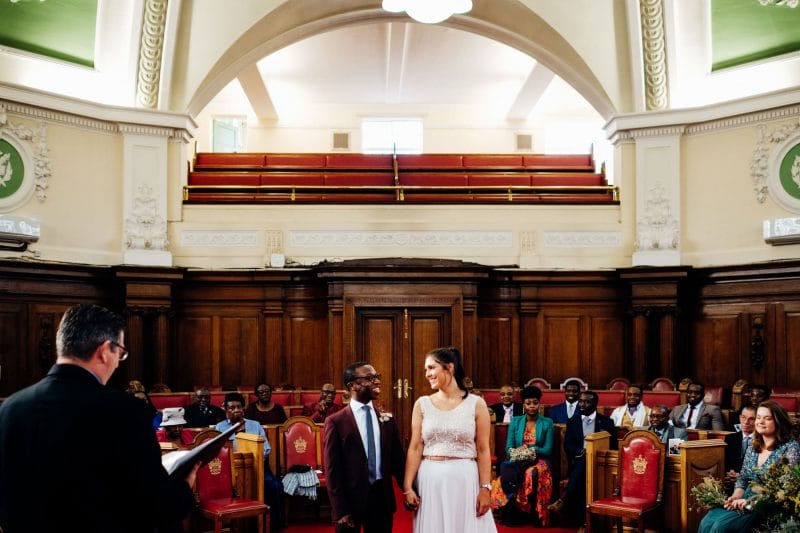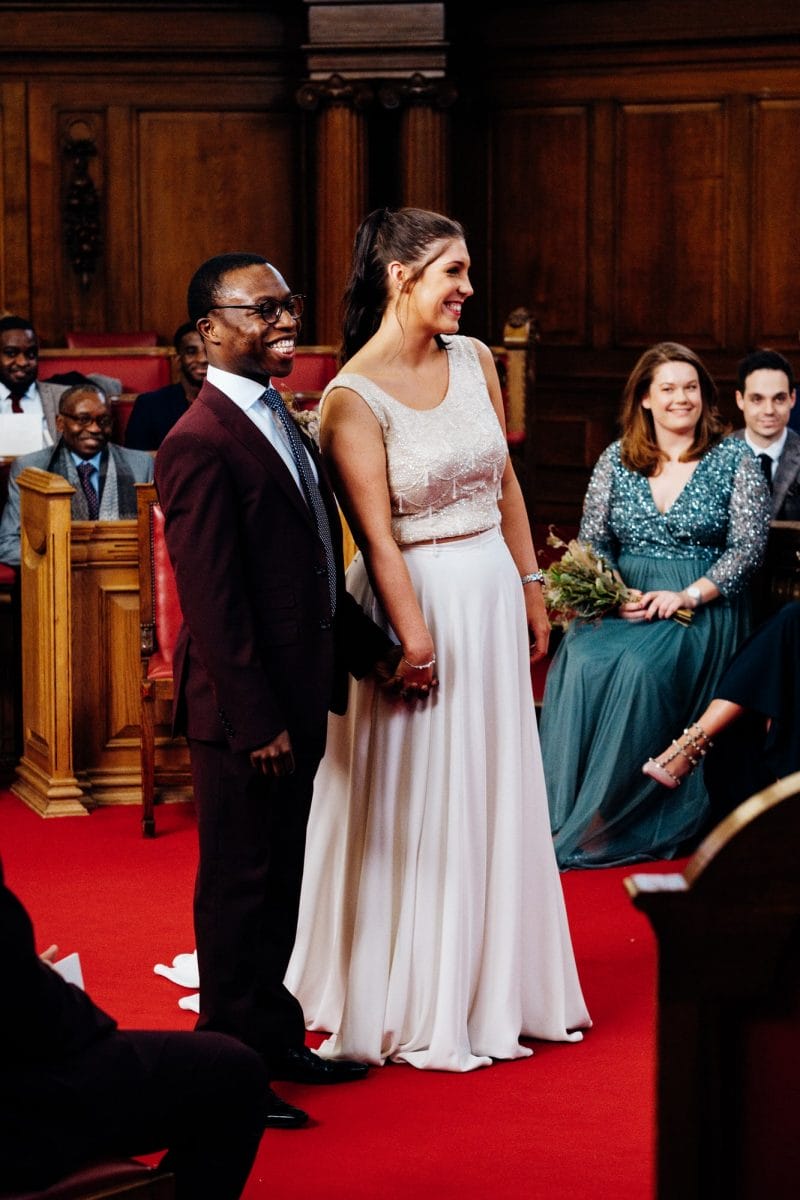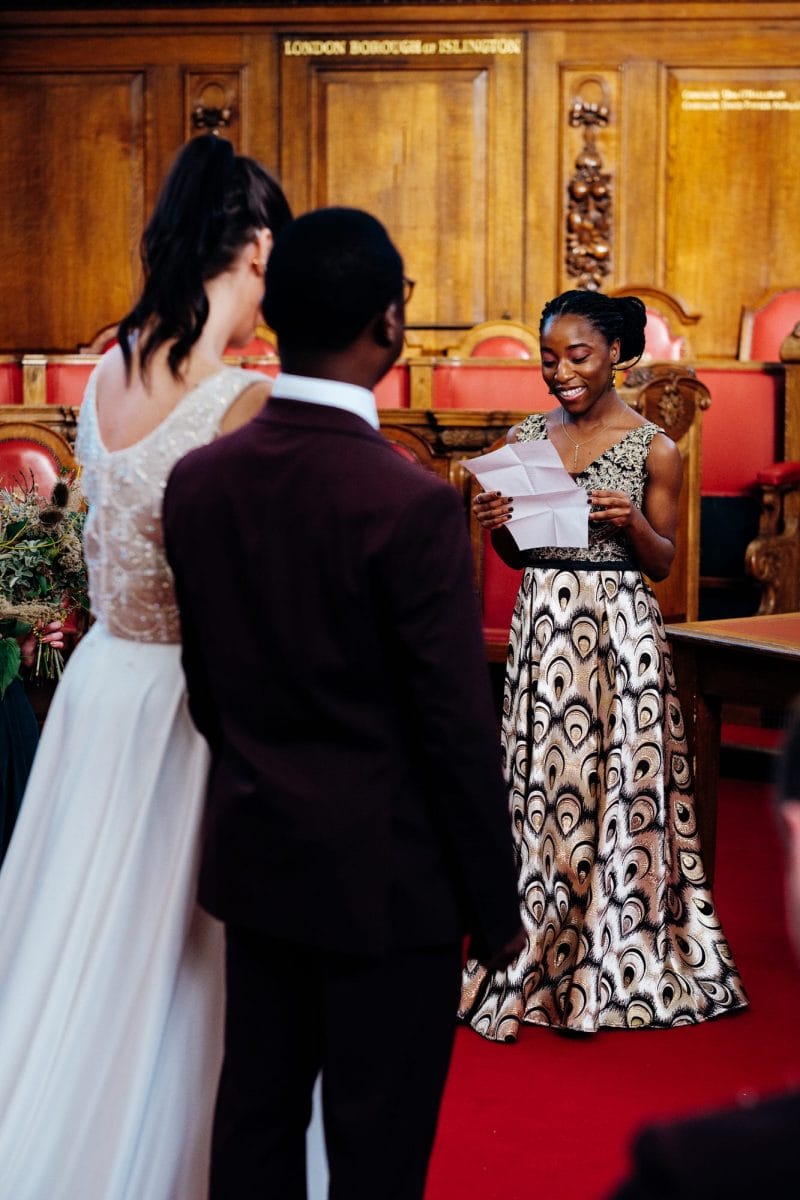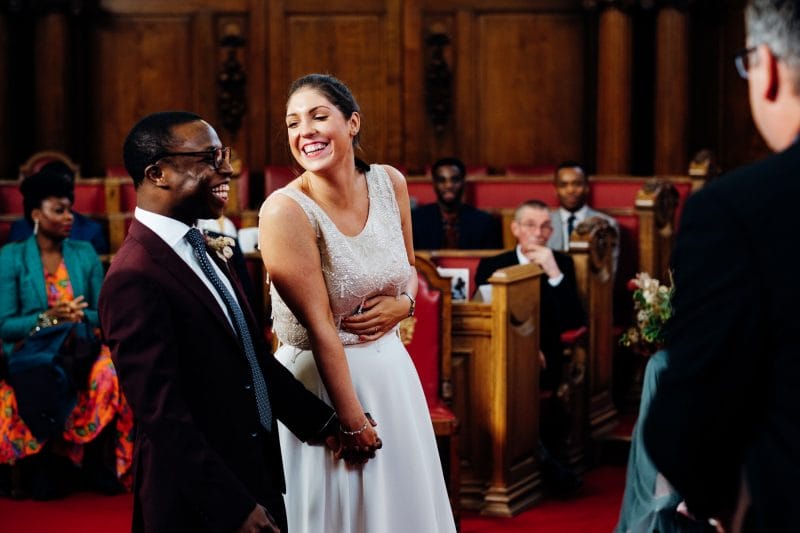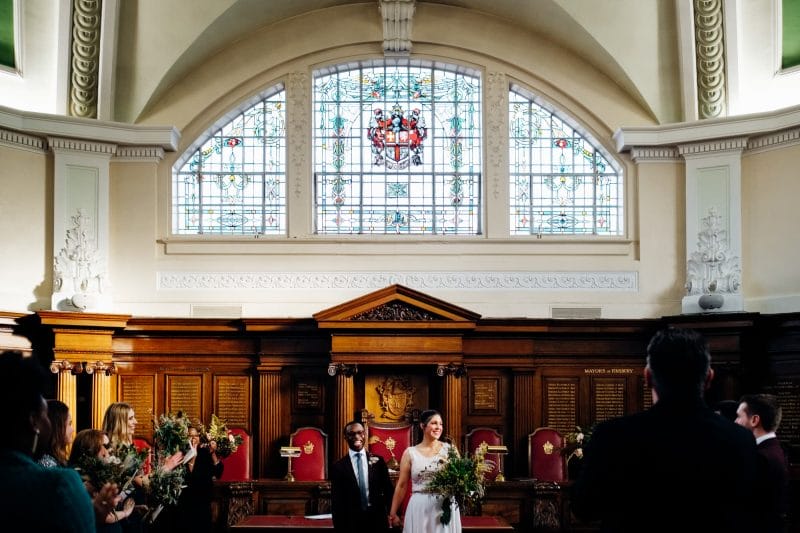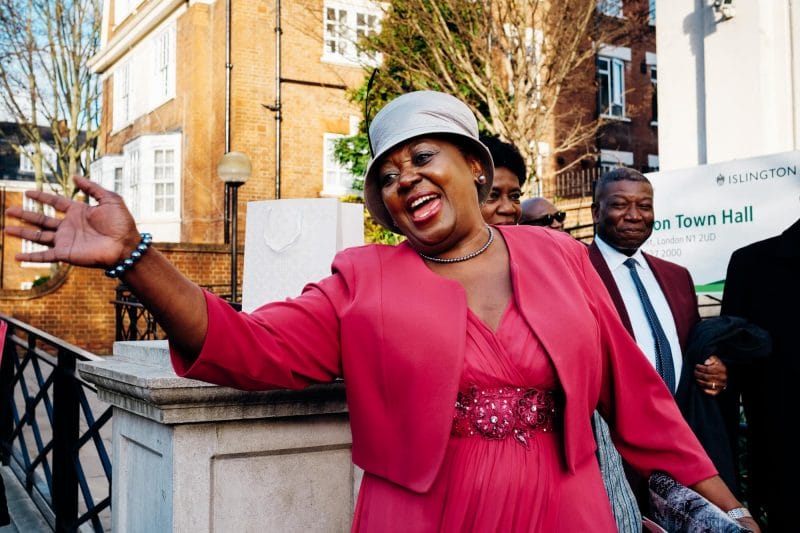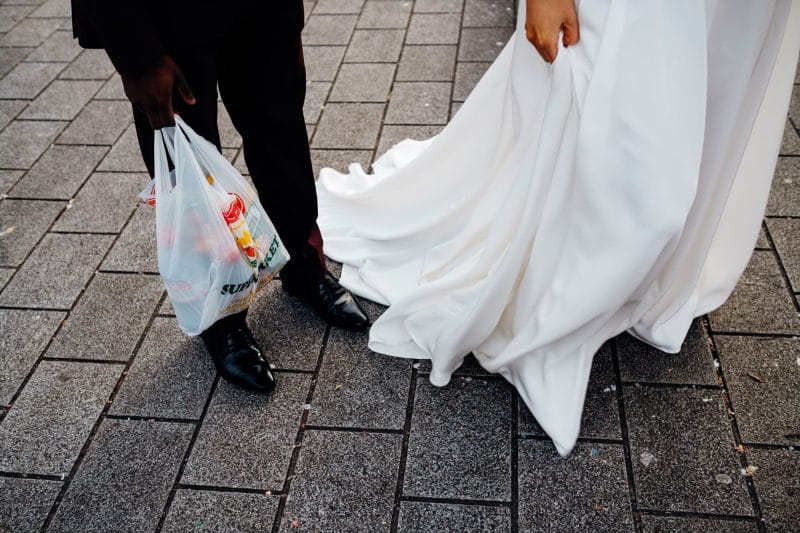 Victorian Bath House wedding
After the civil ceremony at Islington Town Hall, everyone went to East London near Shoreditch to The Victorian Bath House which is an incredible underground event space. Above ground on street level the entrance resembles an old exotic bathhouse with colourful tiles and stained glass window. Underneath this small door leads to a stunning Moroccan style event space with several rooms, furnished by luxe furniture, gentle lamp lights and gold and primary colour walls. They started their wedding reception with drinks and canapés during standing speeches.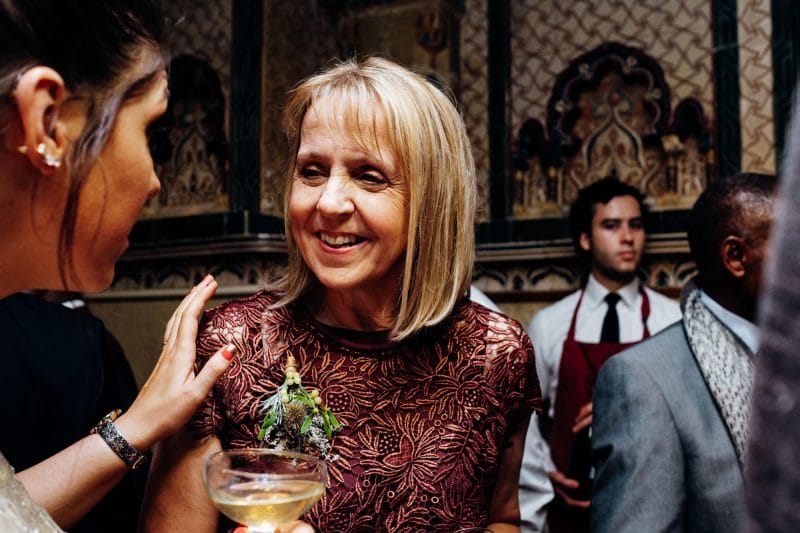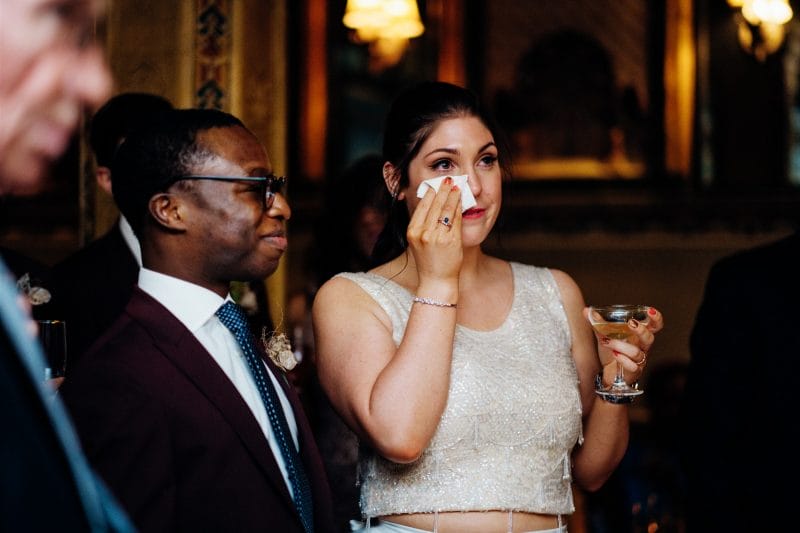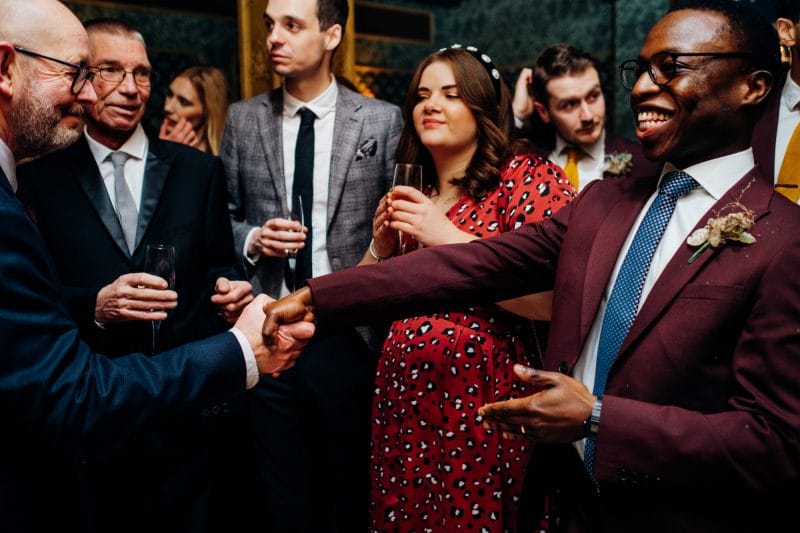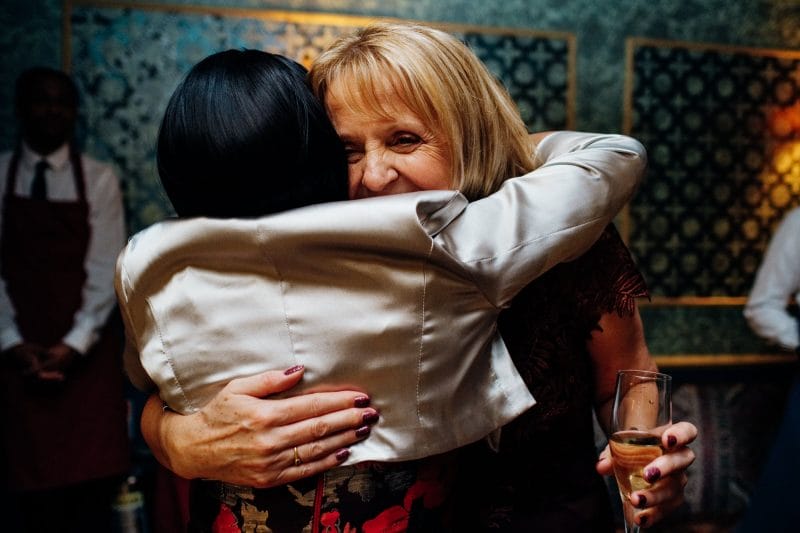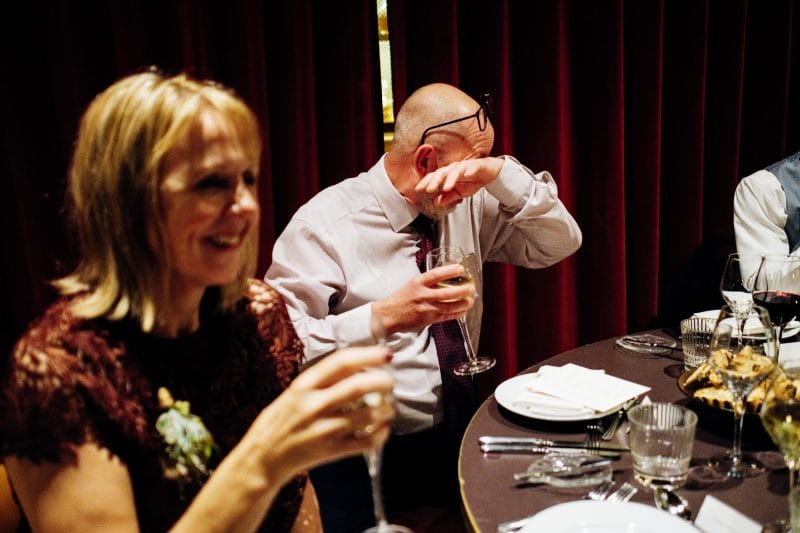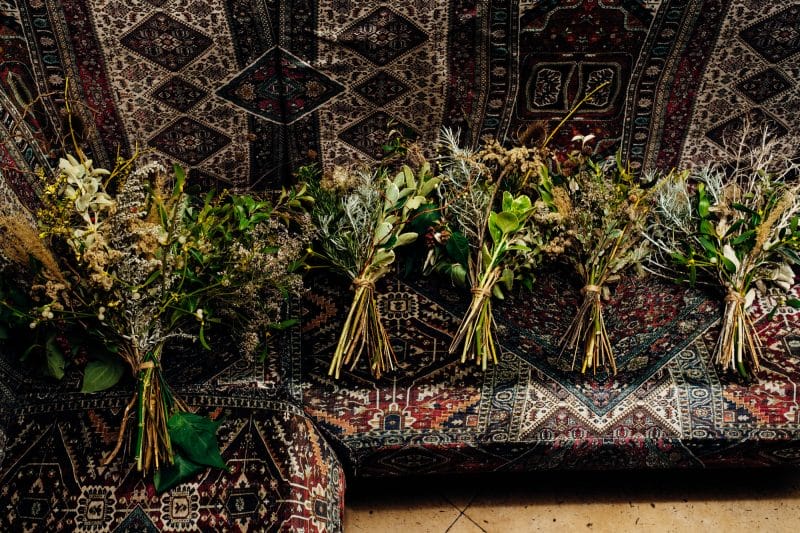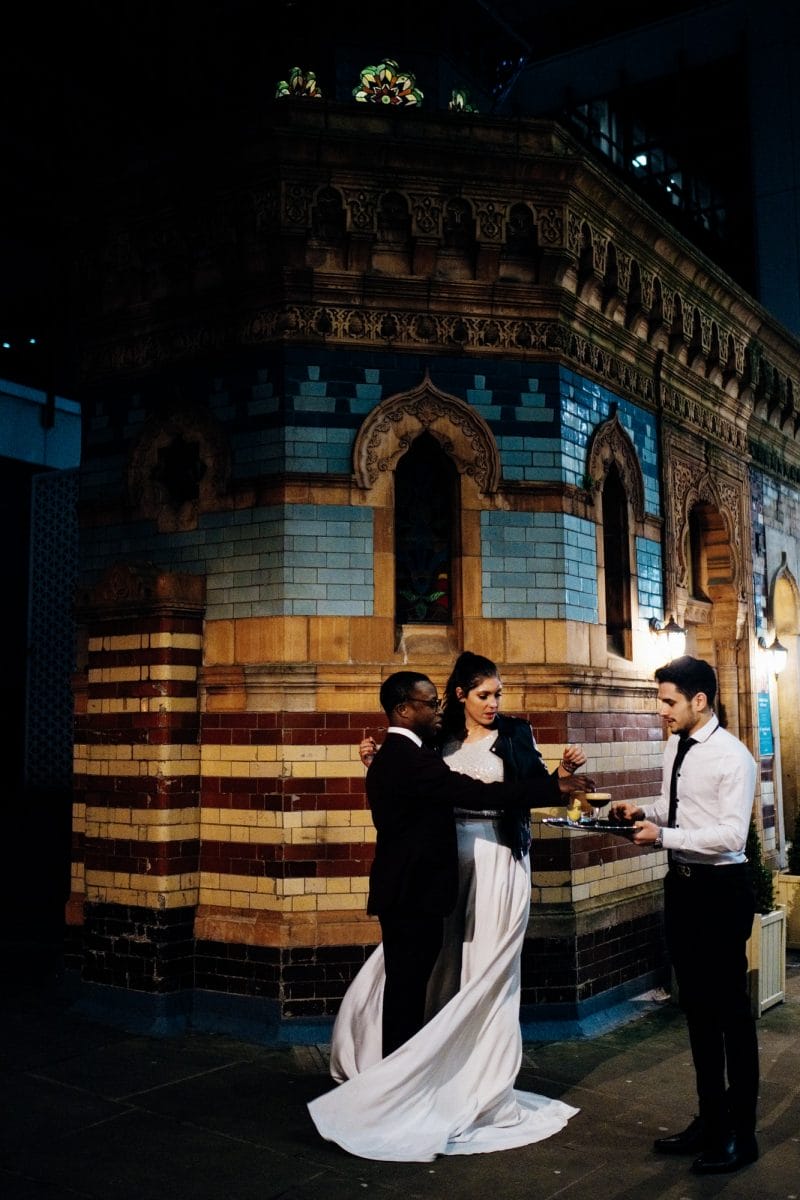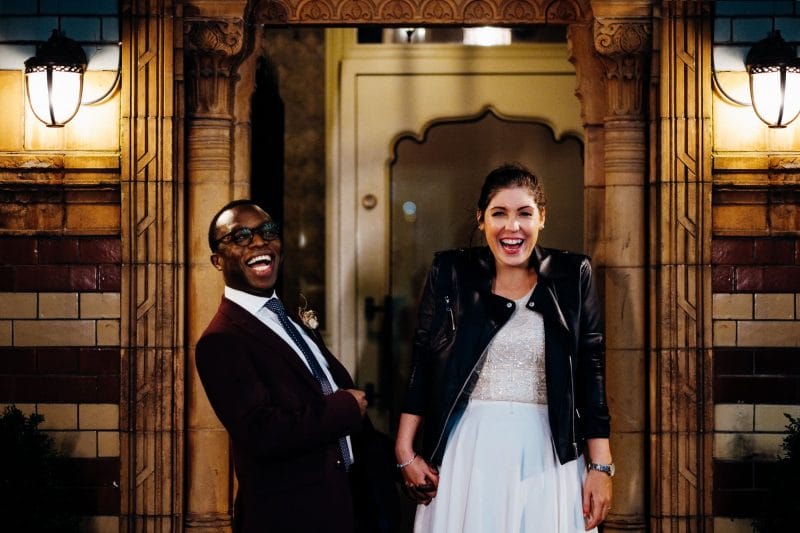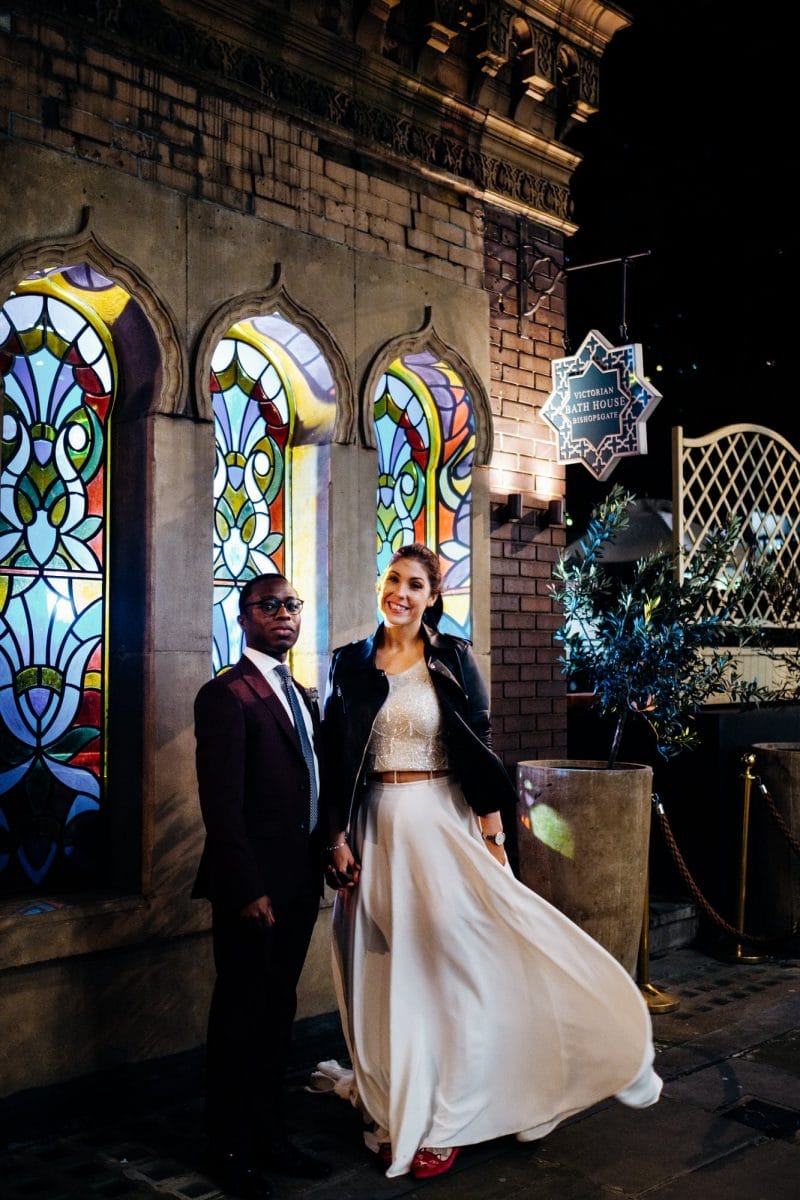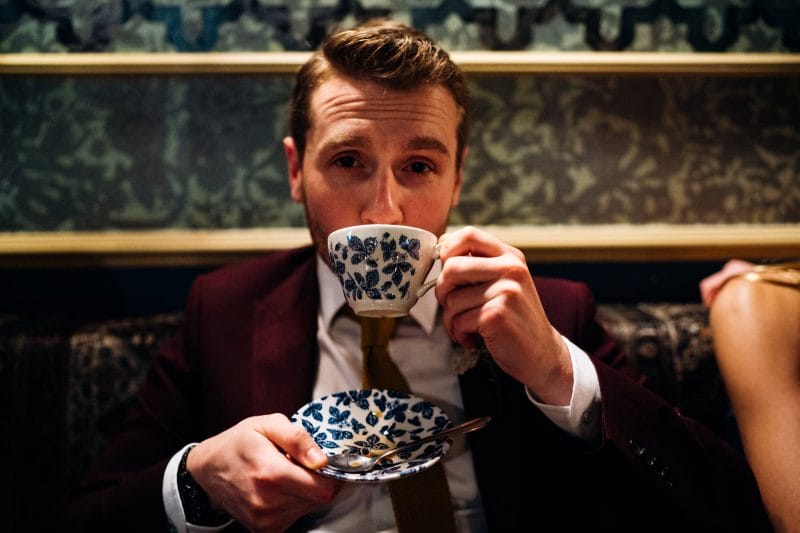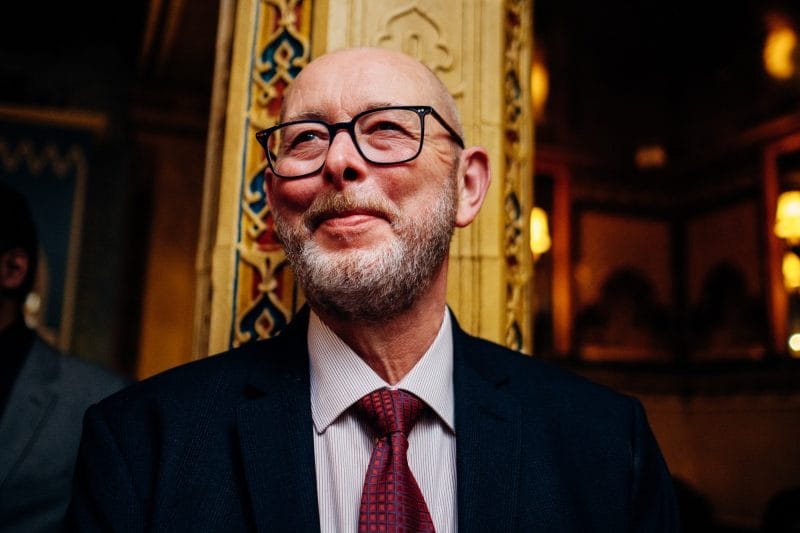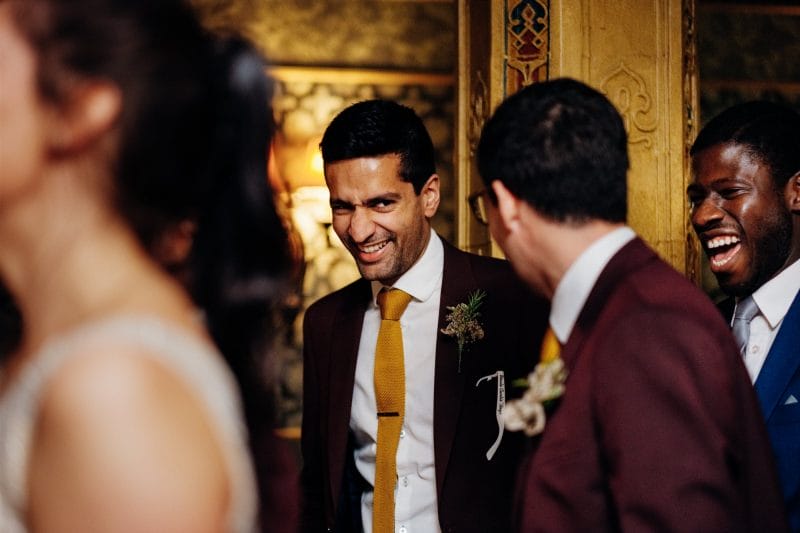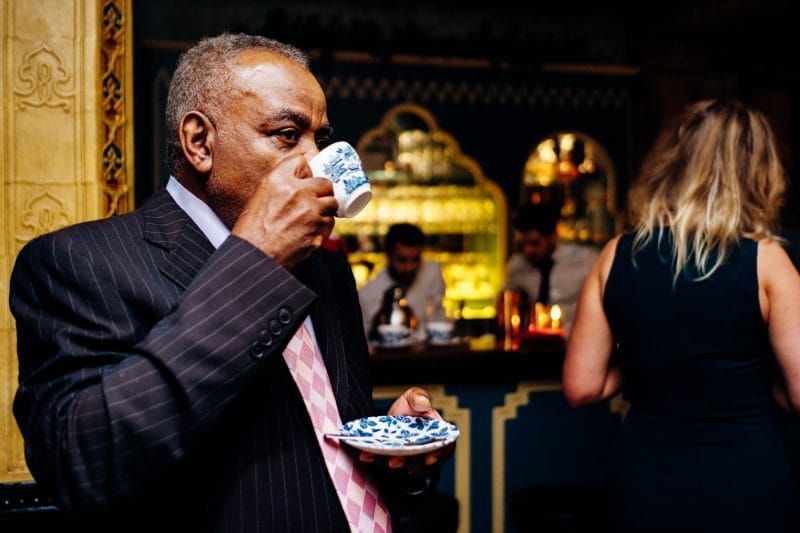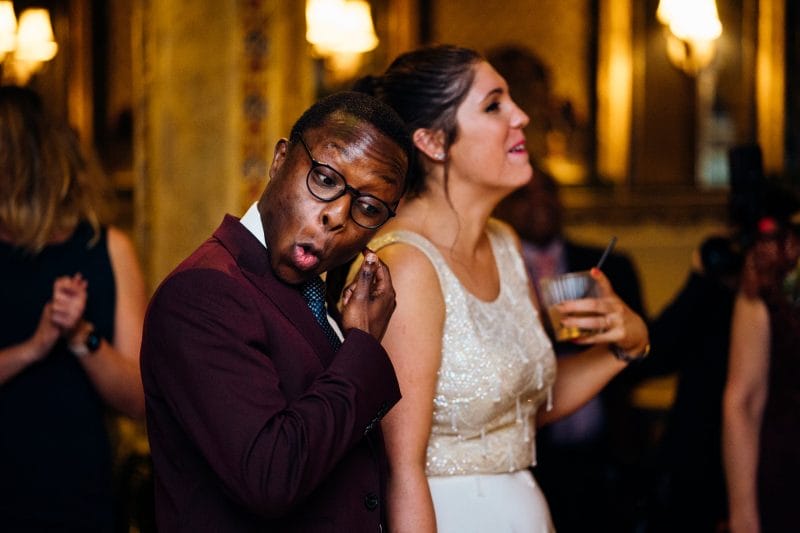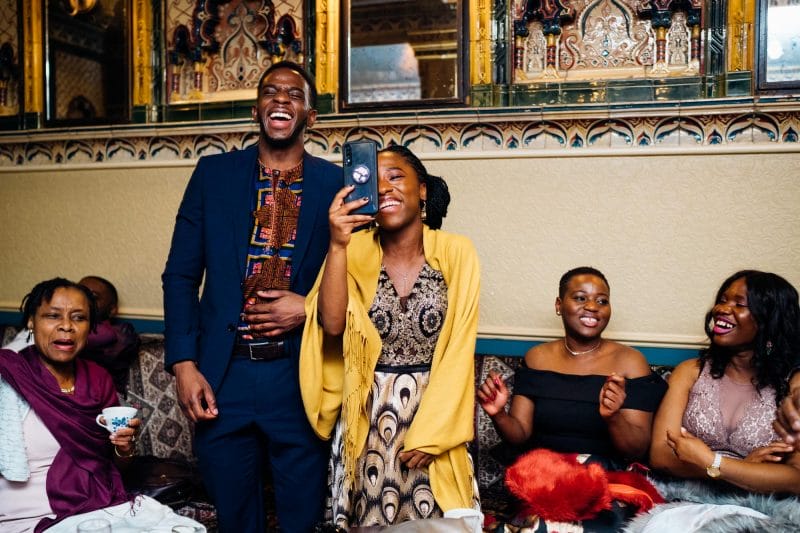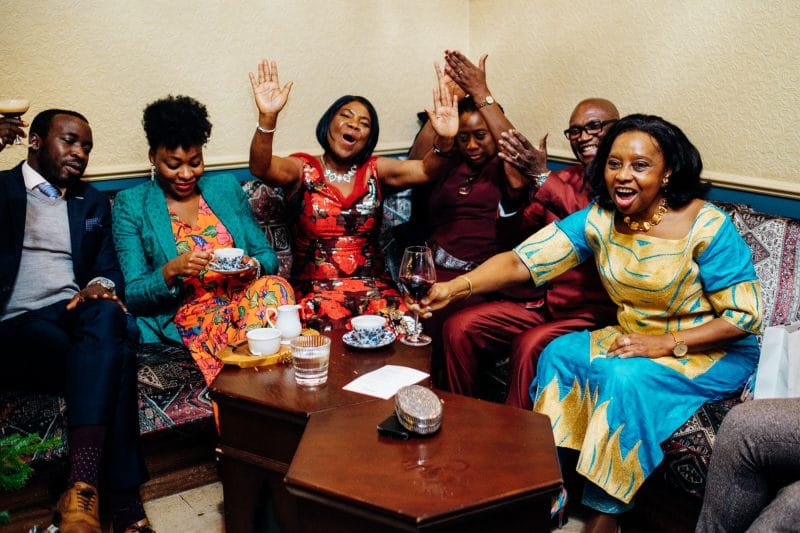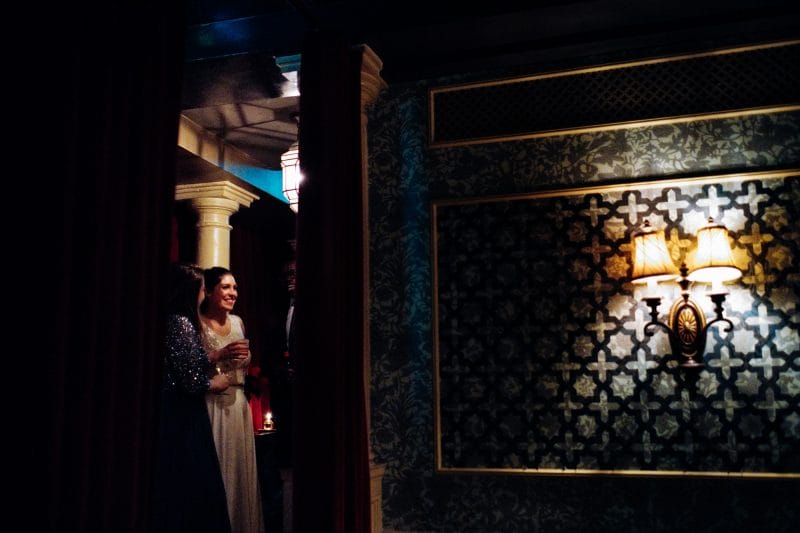 After the speeches they went through for a fantastic dinner which had shared platters of whole salmon and chicken and after dinner they had another round of standing speeches alongside their cake cut and their surprise birthday cakes to two of their wedding guests.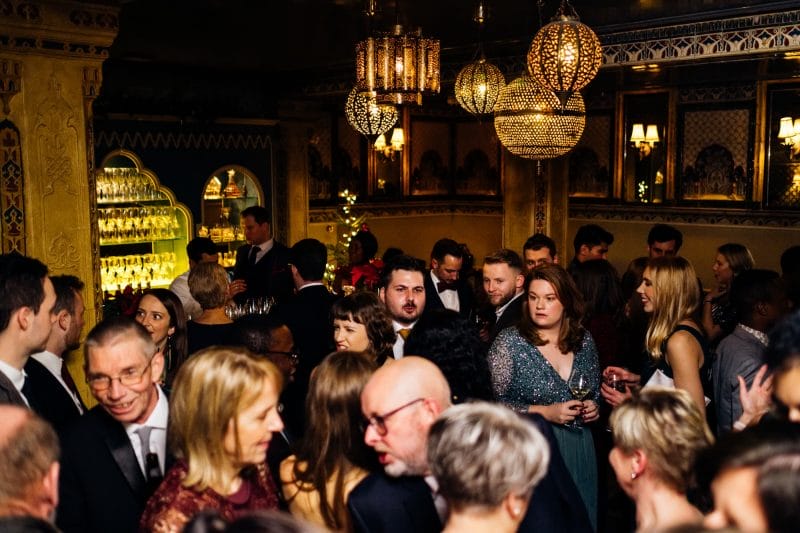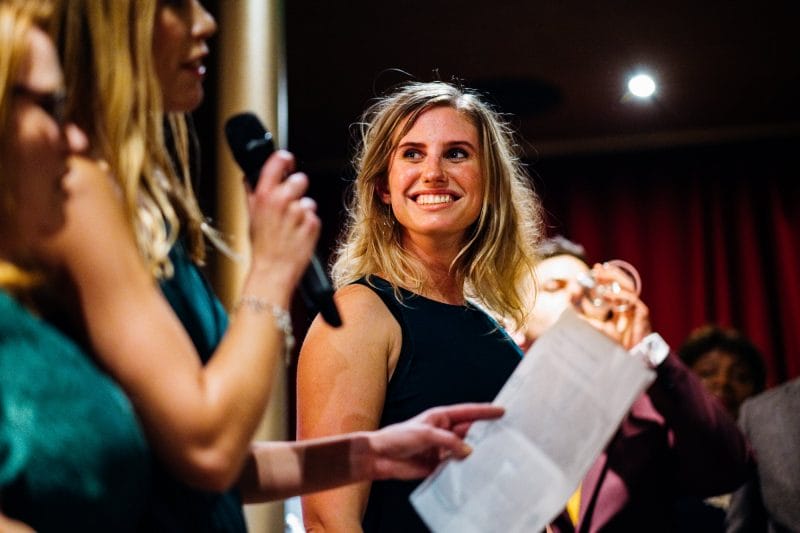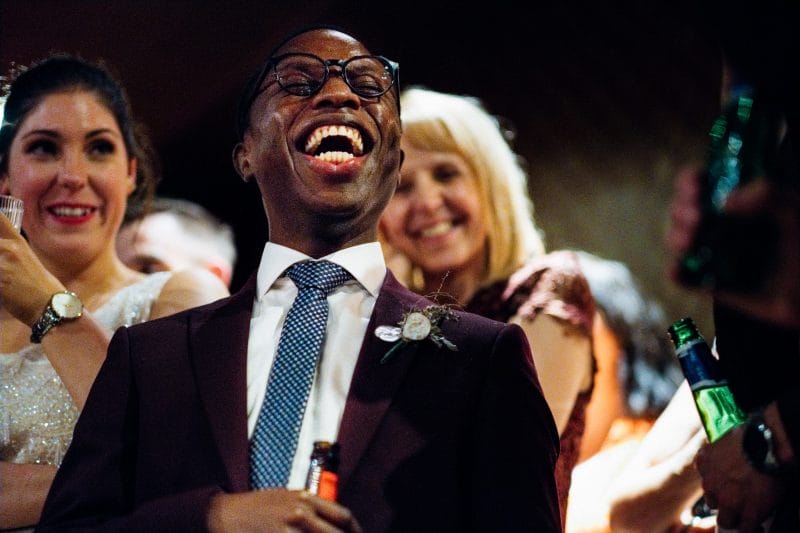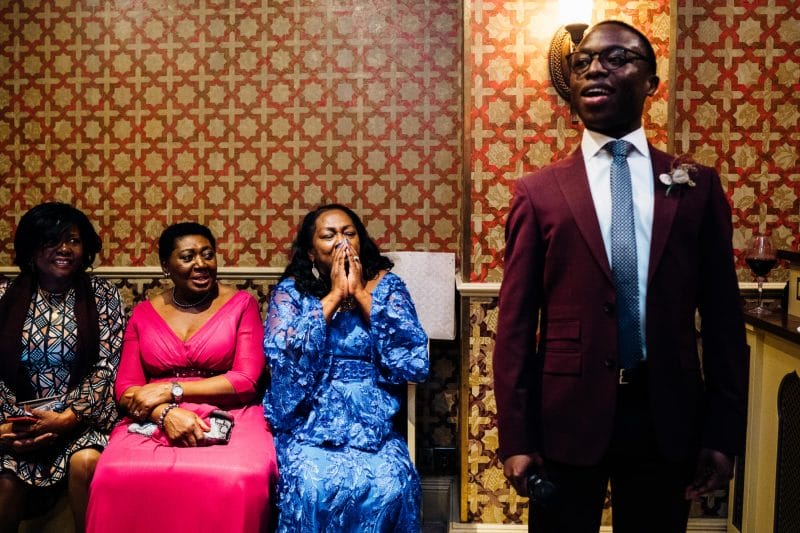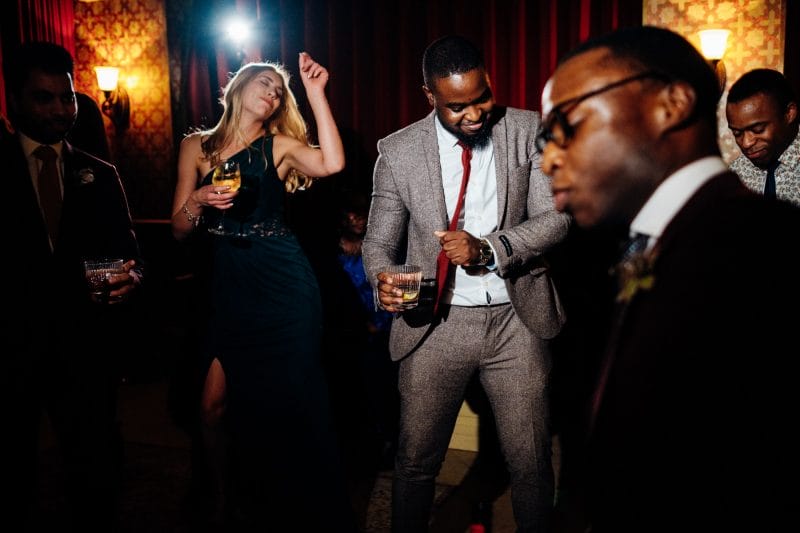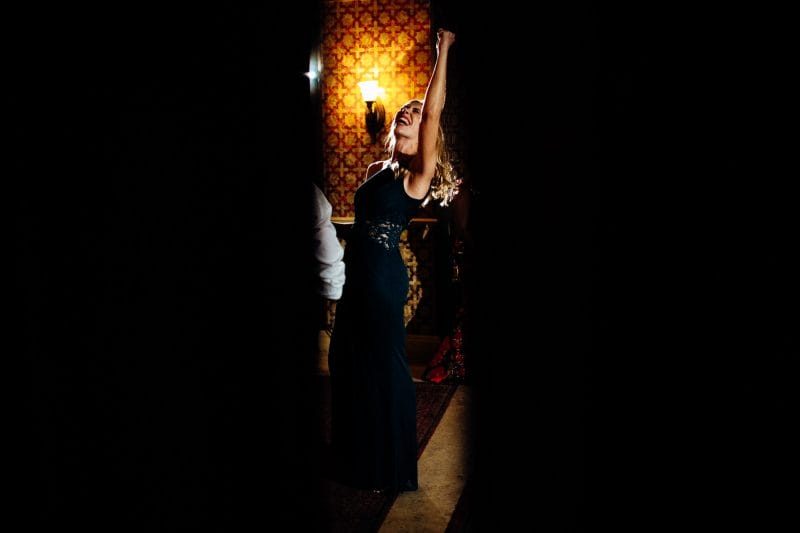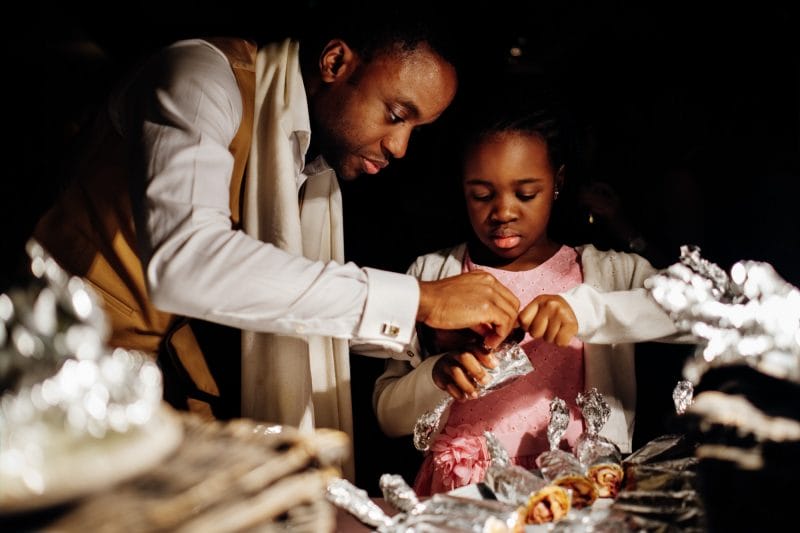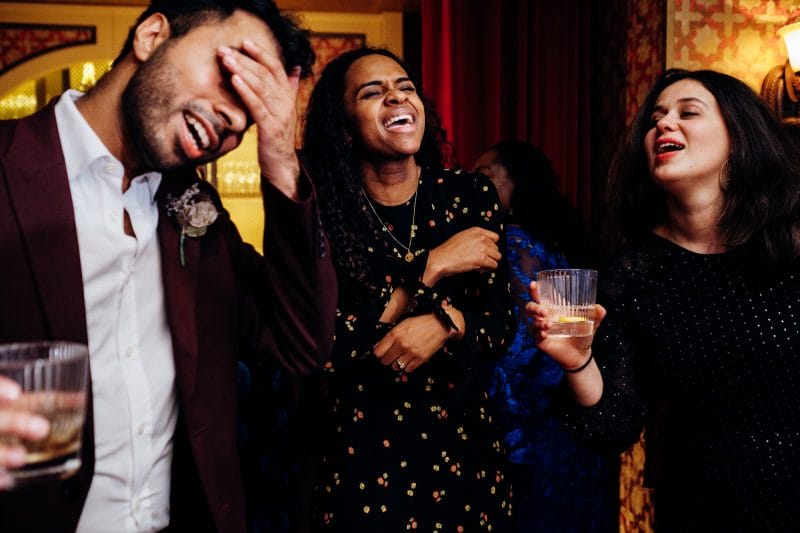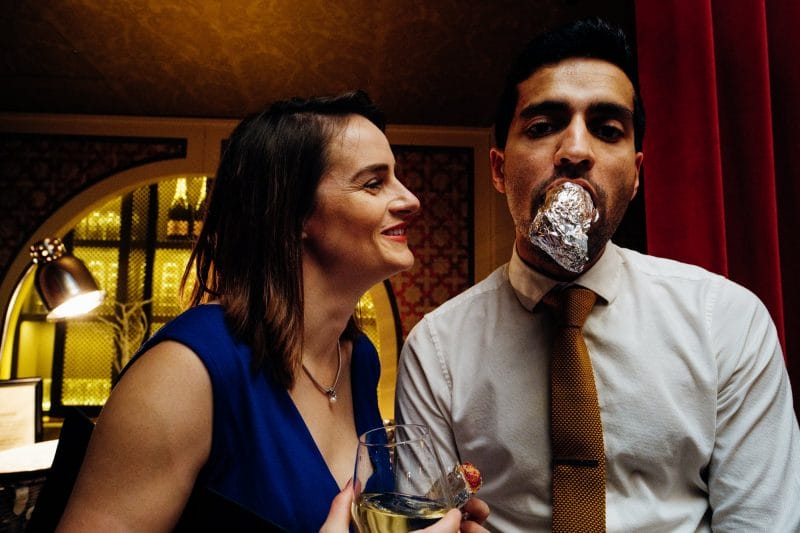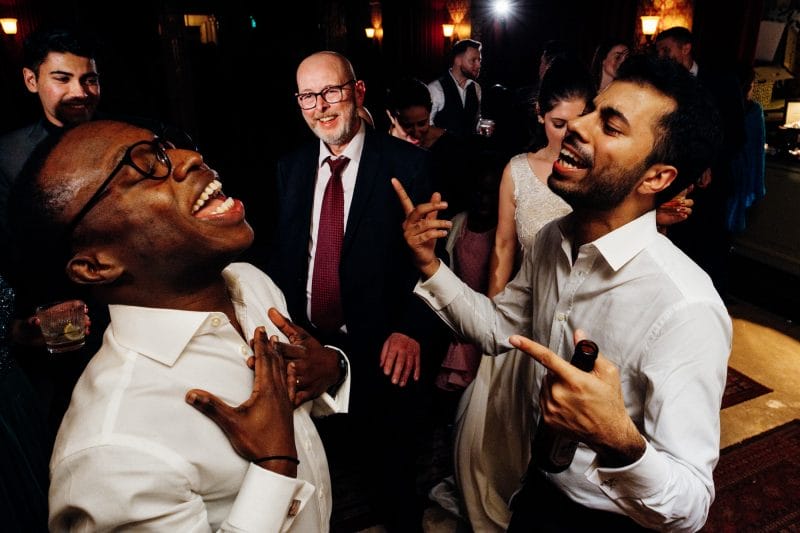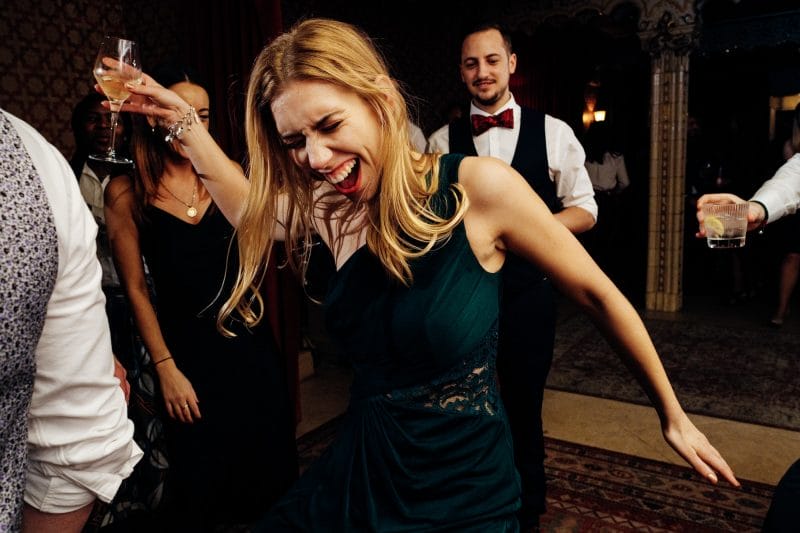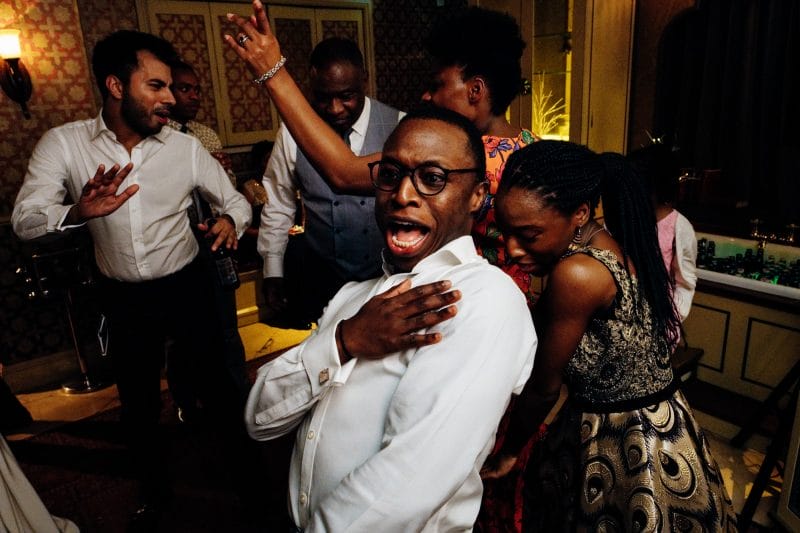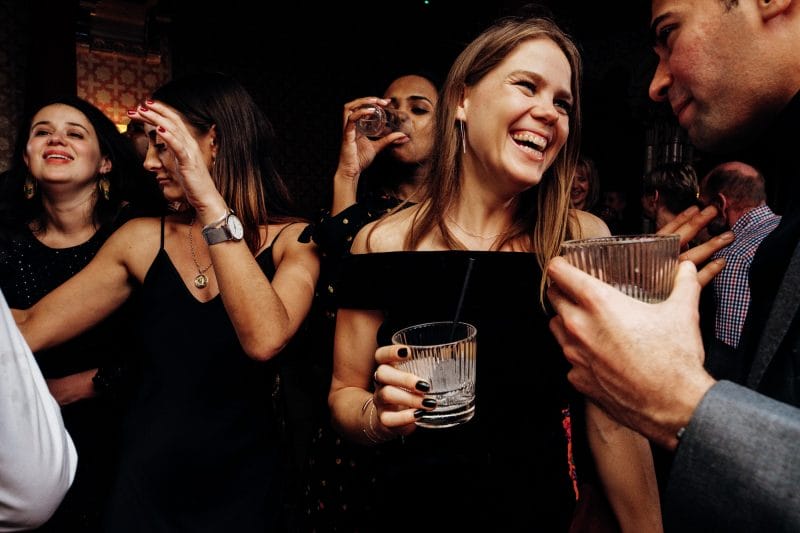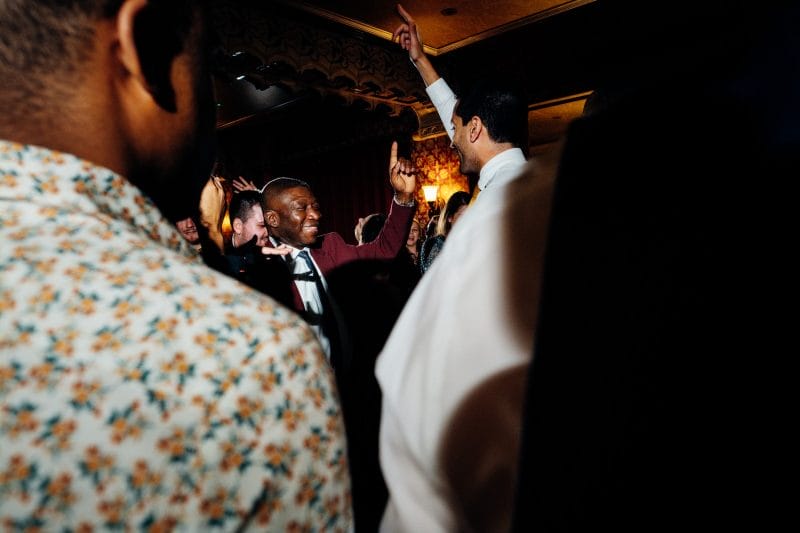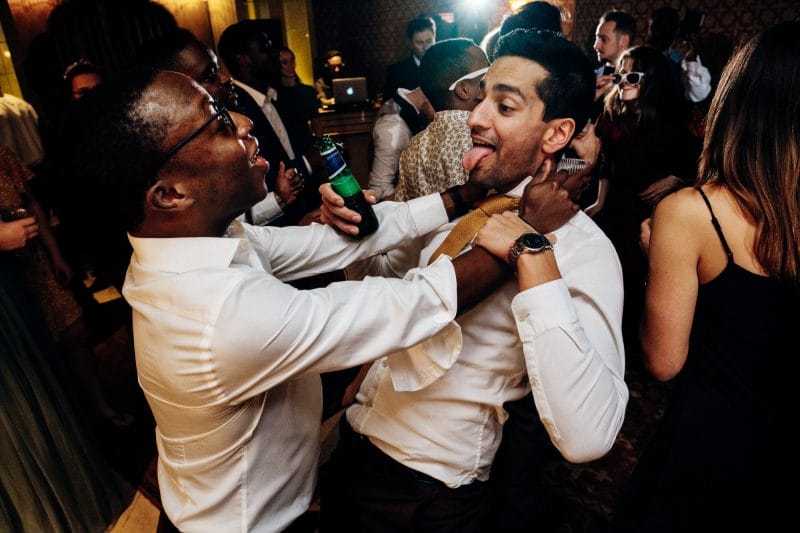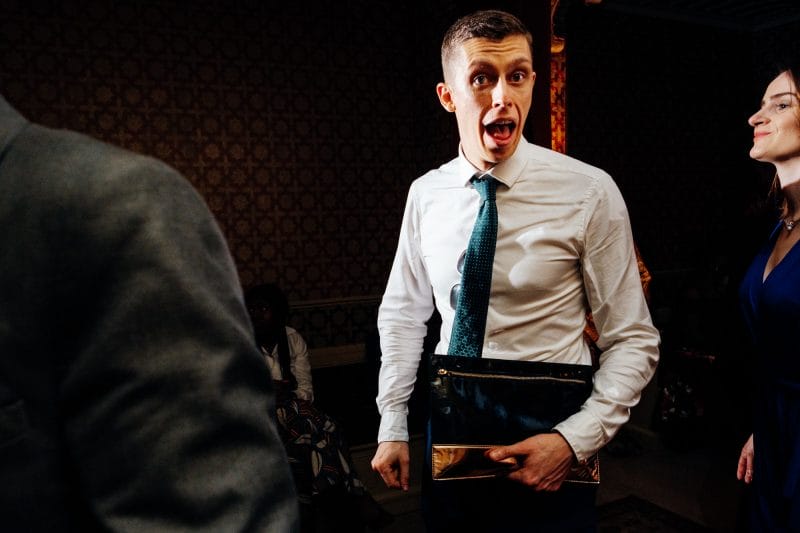 They had wraps for their evening buffet alongside enjoying beers in the vintage bath tub!
Owl and Pussycat pub brunch
There's been a few London weddings I've shot for where the couple have organised a morning after brunch, such as this weekender I shot at The Hoxton Hotel. Hollyann and Namdi treated their close family and friends to a Sunday full English brunch at the Shoreditch pub The Owl and the Pussycat, before saying goodbye and letting everyone travel home!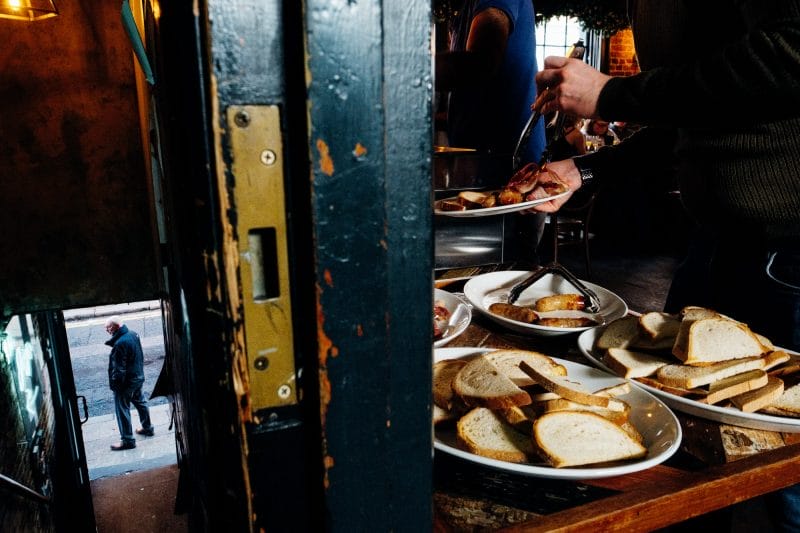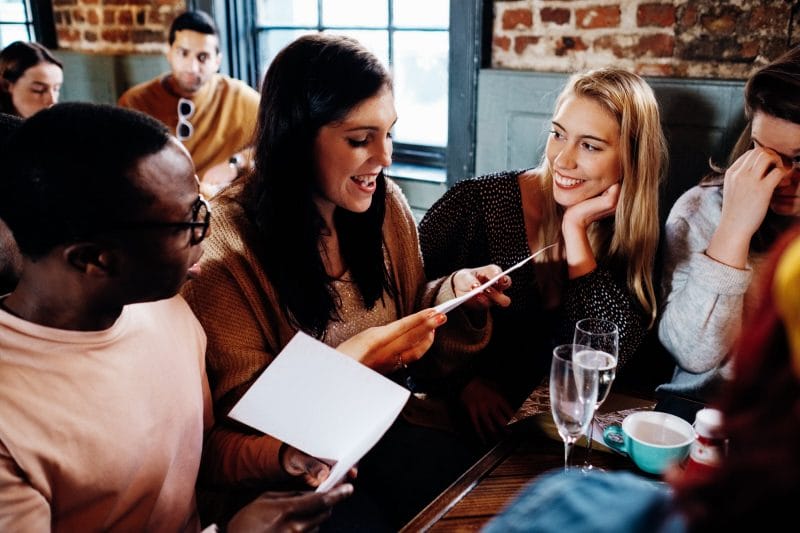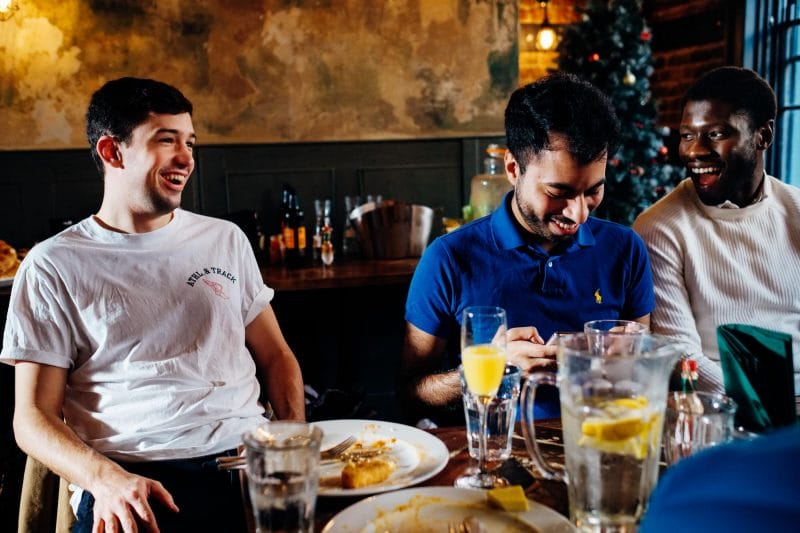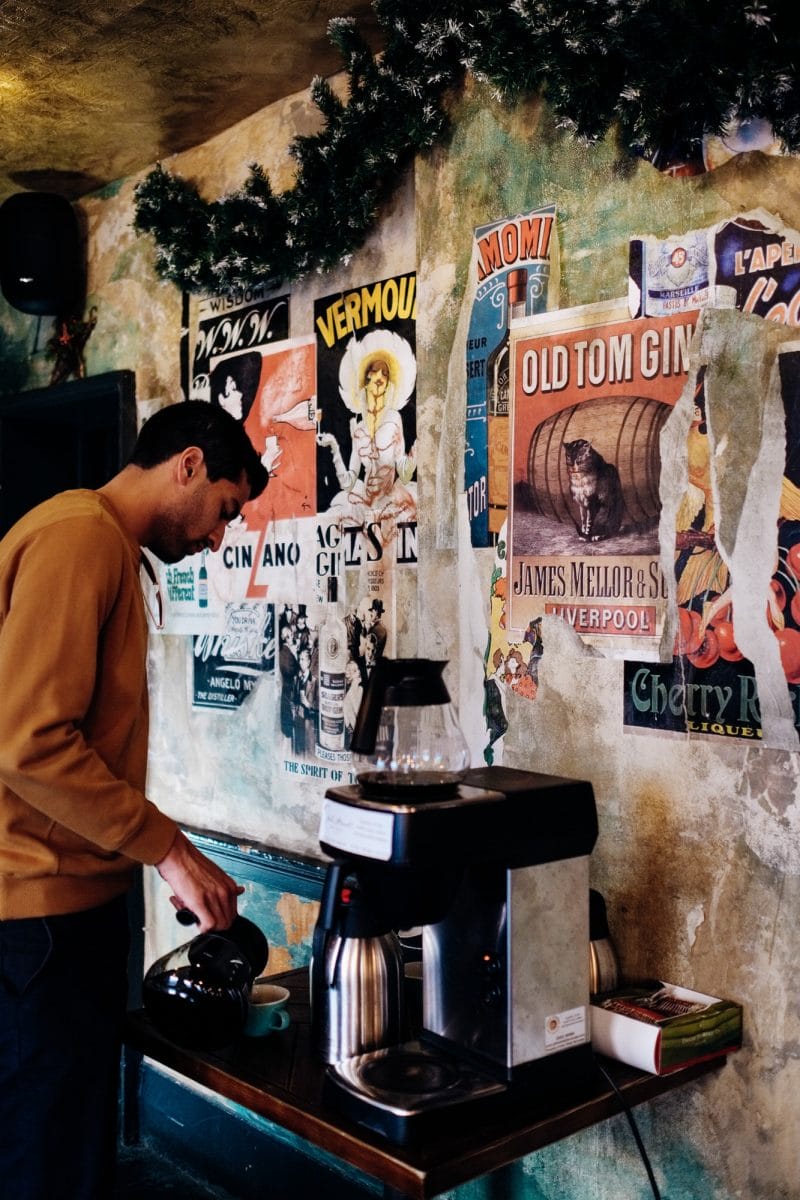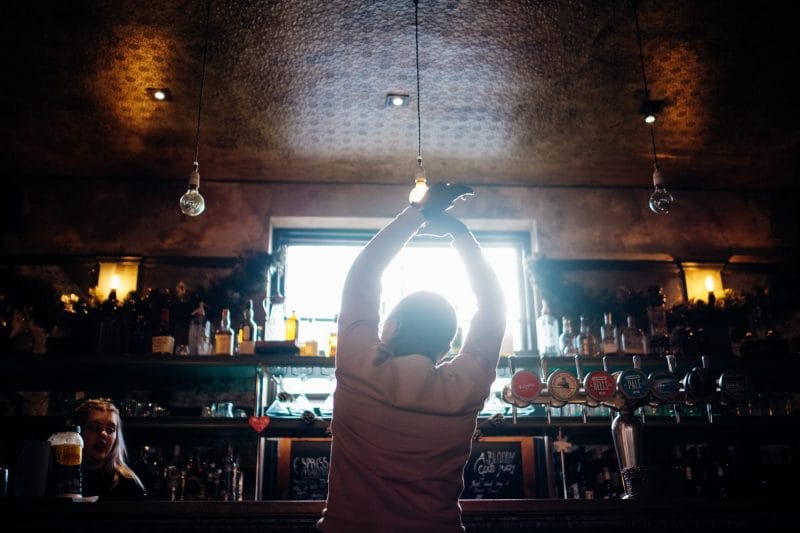 If you're planning your own East London wedding check out this modern Ace Hotel wedding and Village Underground wedding that's in the same Shoreditch area. If you're having a civil ceremony at the Islington Town Hall check out this blog post for ideas of where to throw your relaxed London wedding