Millhouse wedding, Slane
Colm and Rebecca are a couple I met in London who travelled back to Colm's home country of Ireland to get married at the Millhouse in Slane, with an after party in Slane Castle. Slane Castle was special to them as Colm is in a band, music is a huge part of his life. The couple started the day together with their family at Rock Farm, before moving to the various rooms at the Millhouse. Their wedding was rather special, as the first Jewish wedding the Millhouse wedding venue had hosted, as their ceremony needed to be after sundown, they held the wedding events in reverse, with the drinks reception before the ceremony, followed immediately by the sit down dinner. Rebecca prepared a red dress for the pre-ceremony events, and a gorgeous silver Amanda Wakeley dress for the ceremony, dinner and dancing. Rebecca loves all things glittery so she accompanied the silver dress with a gorgeous sequin star veil and sequin Converse, with Colm wearing matching Converse with his blue suit with red and silver ties and pocket squares that he switched to match his bride.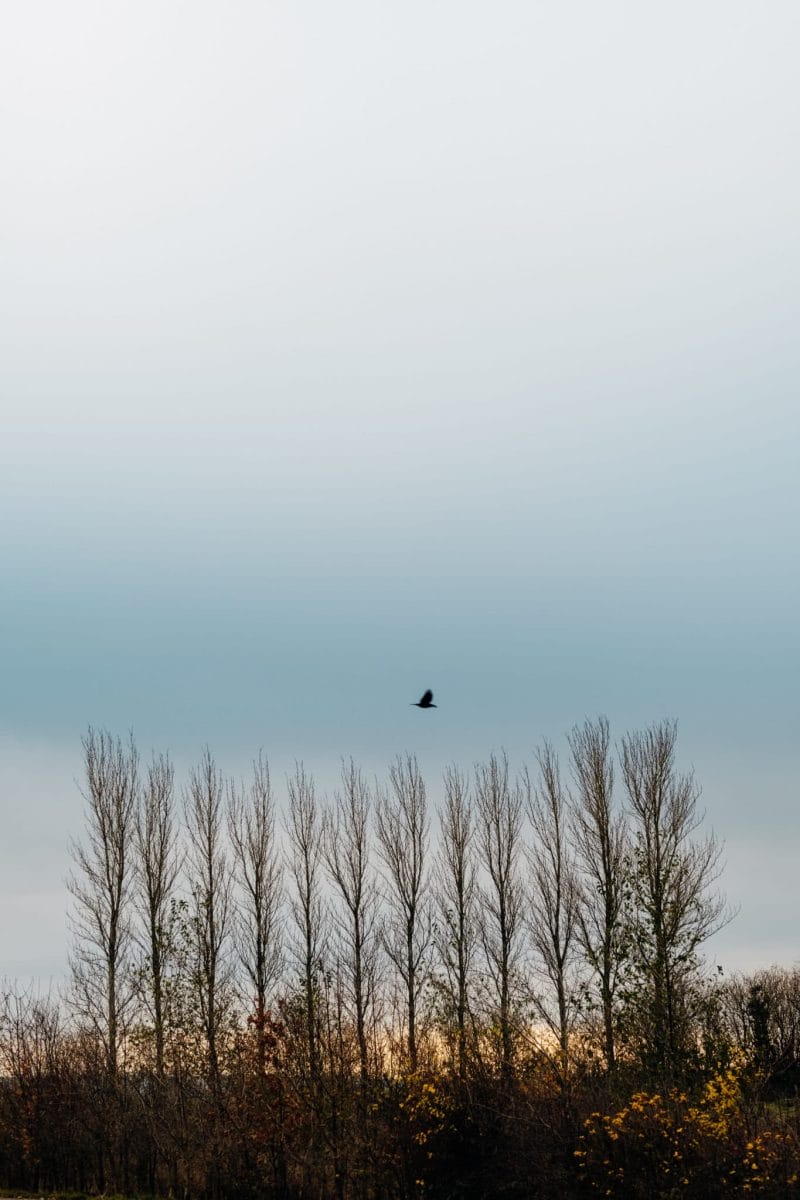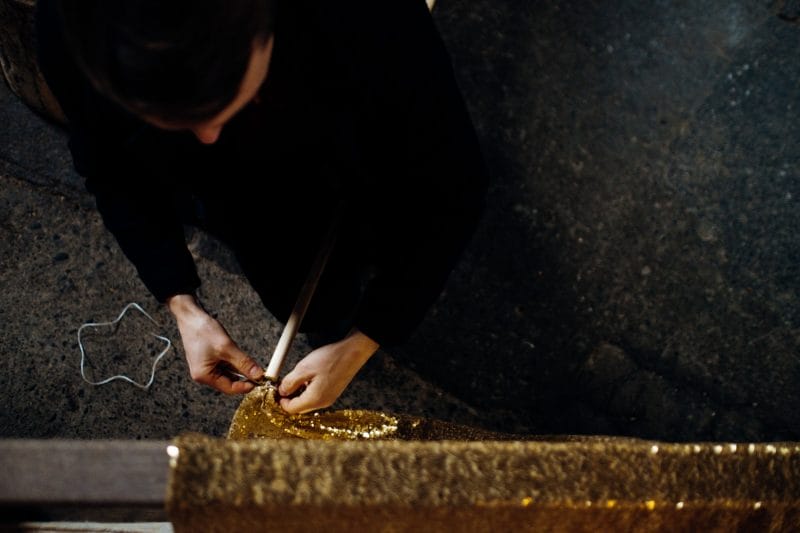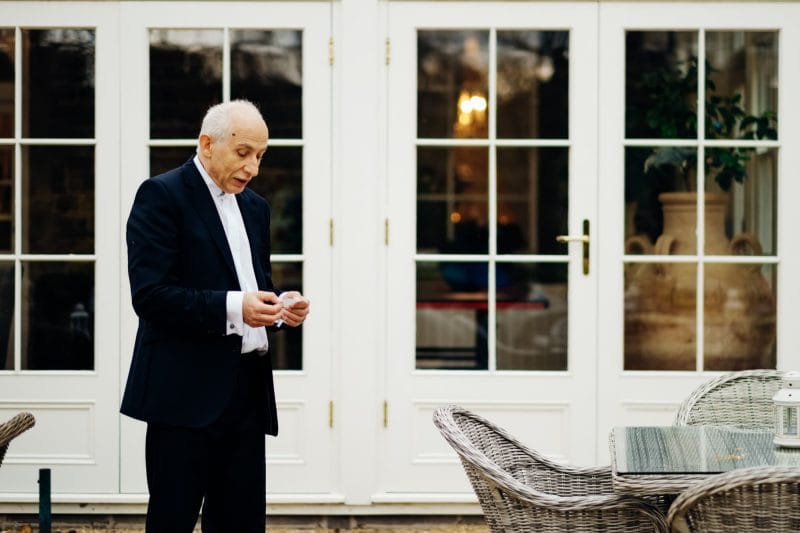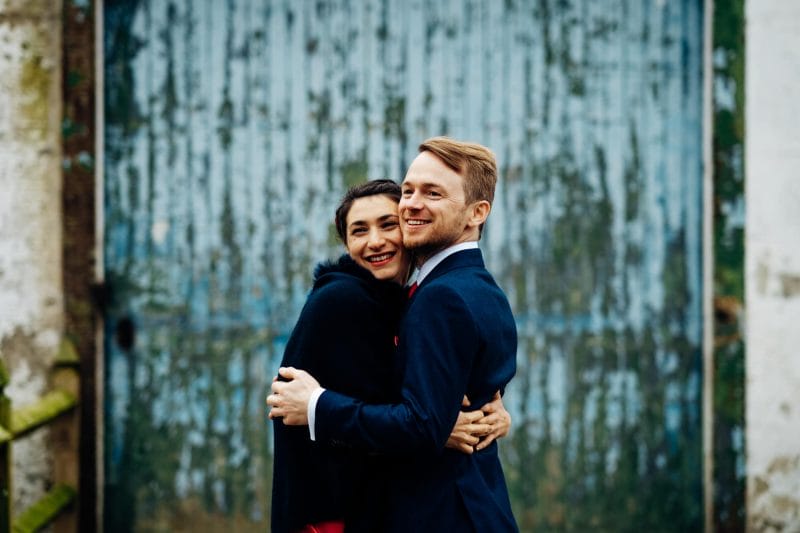 Millhouse wedding reception
At their pre ceremony wedding reception, the couple had a vintage record player available for the guests next to a table tennis table. They also had lovely homemade style still lemonade out amongst the drinks, and lots of board games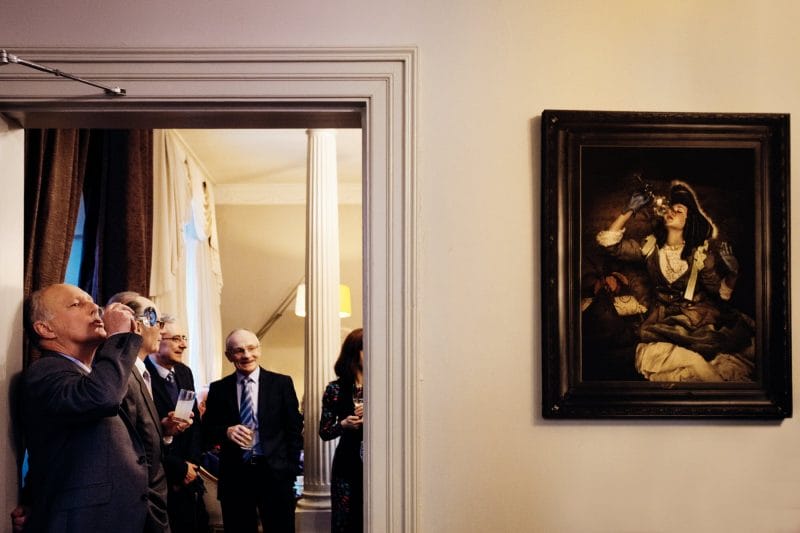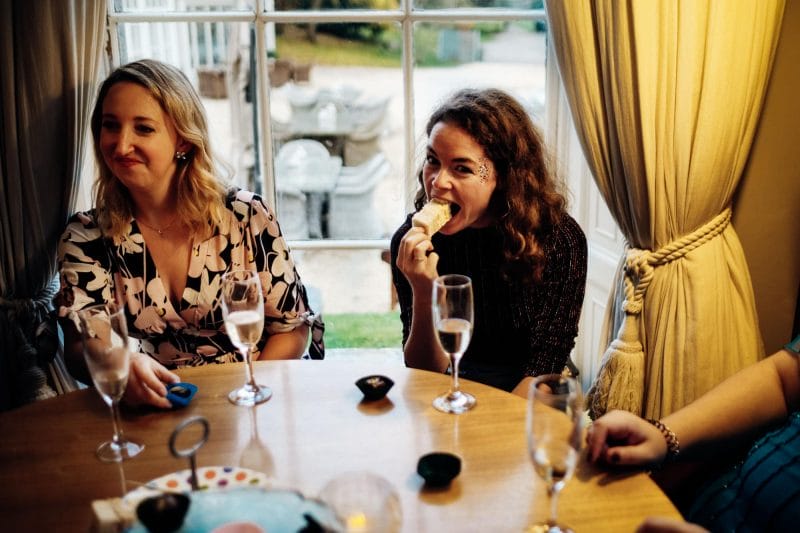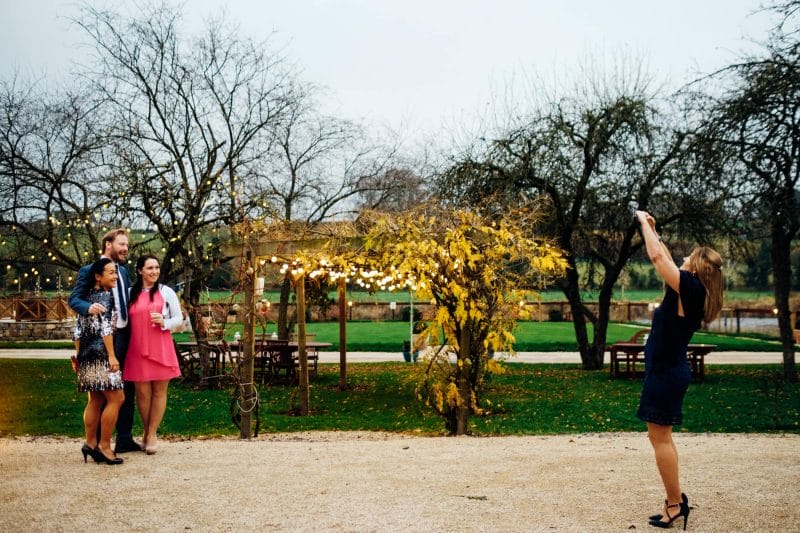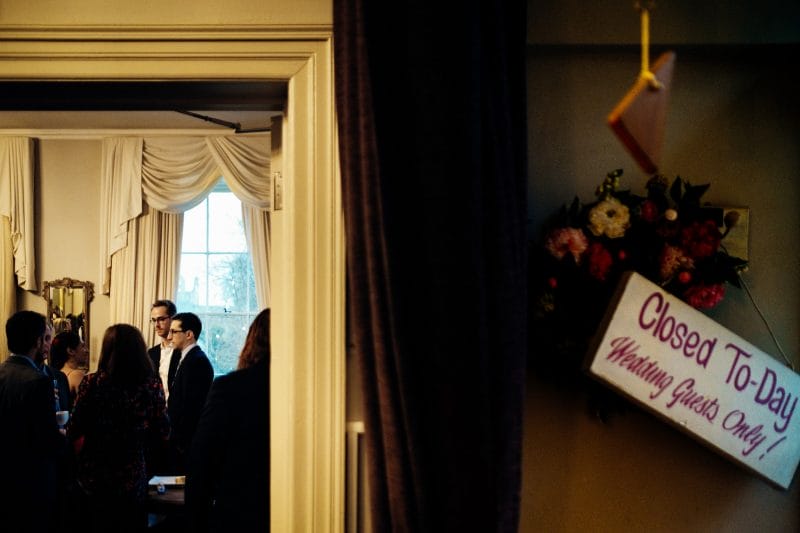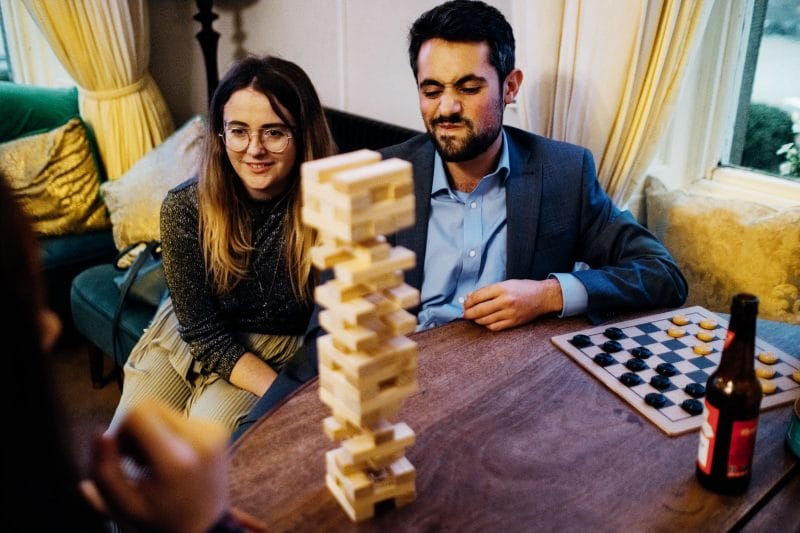 Jewish wedding ceremony
They waited for sundown to pass the Sabbath, before holding their ceremony in a beautiful barn under a gold sequin chuppah supported by their siblings. The ceremony was conducted by Rebecca's Aunt with readings from other relatives and live music from their friends and sister-in-law, with a Ketubah signing near the start.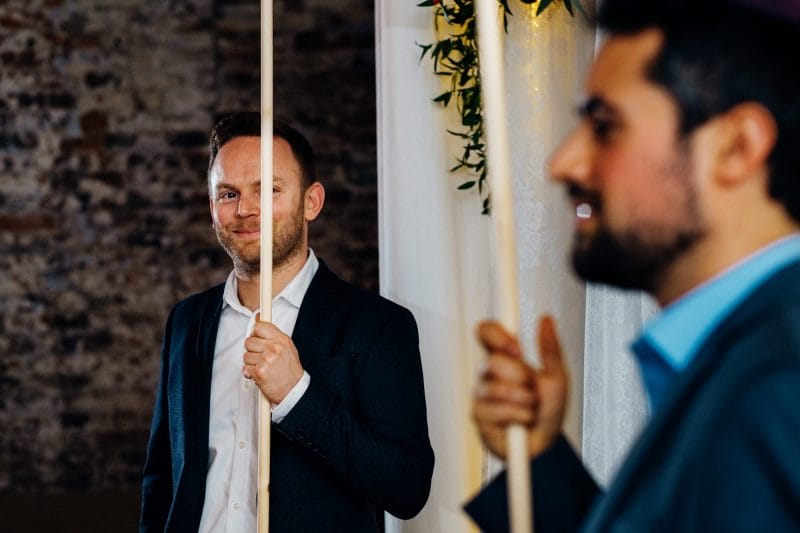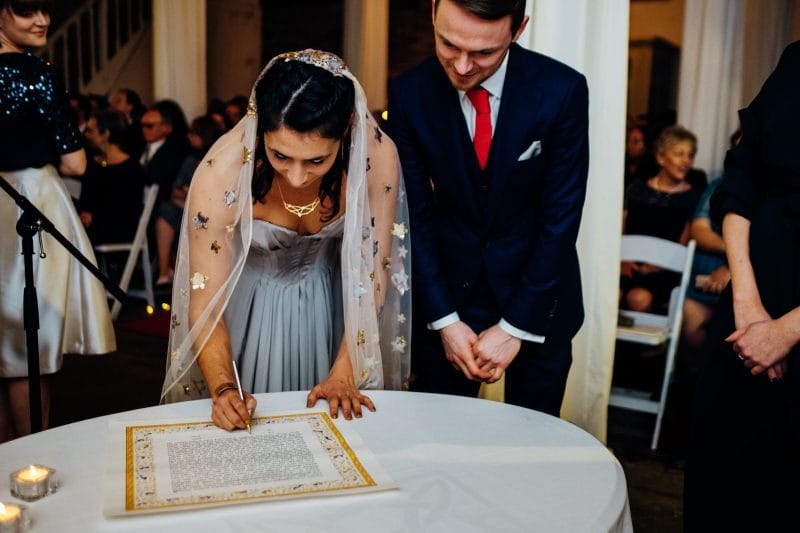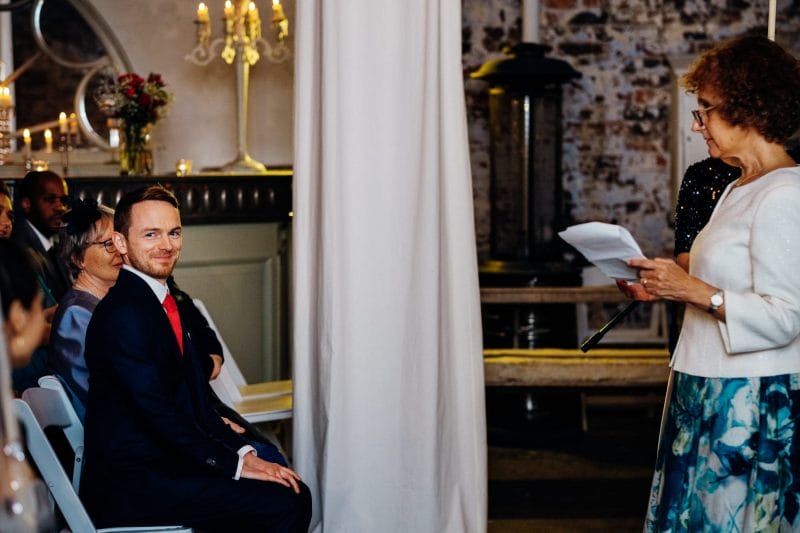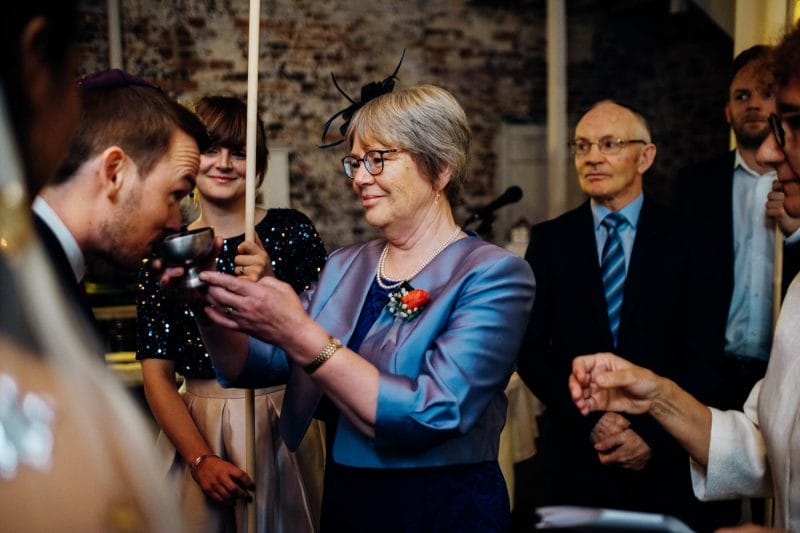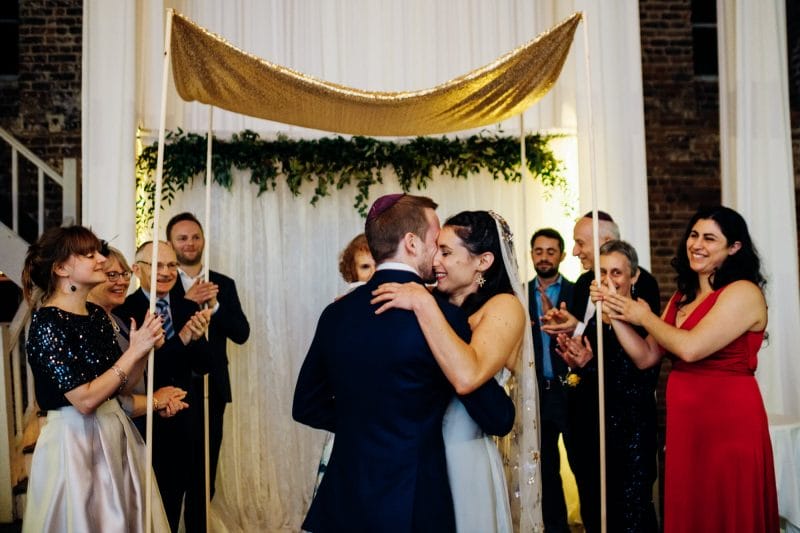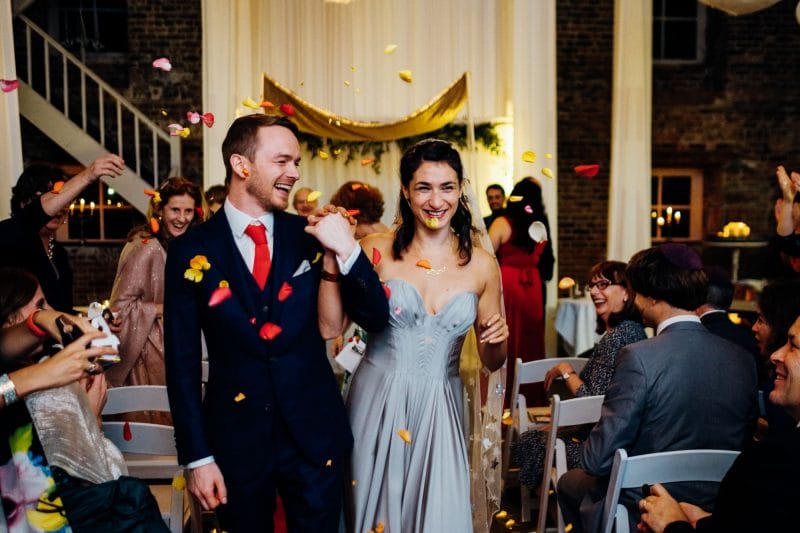 Jewish-Irish wedding dinner
After the ceremony everyone went through for their sit down dinner. To entertain their guests Colm and Rebecca laid out fun boxes of Jewish and Irish phrases to introduce each of their families and friends to the other half! The dinner room was beautifully decorated with gold accents, lots of shiny helium balloons in gold, Rosa Bloom bunting and Christmas crackers so that everyone could wear festive Christmas hats and exchange the classic cracker jokes! Colm's sister and Rebecca herself gave speeches on top of the usual suspects, and immediately after dinner, as the couple met at touch Rugby, a lot of the guests went through to the Millhouse living room to watch the end of Ireland play rugby.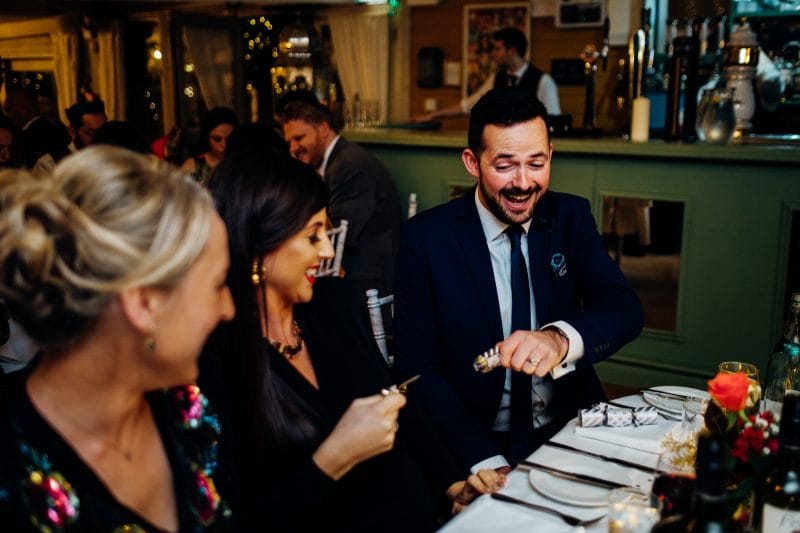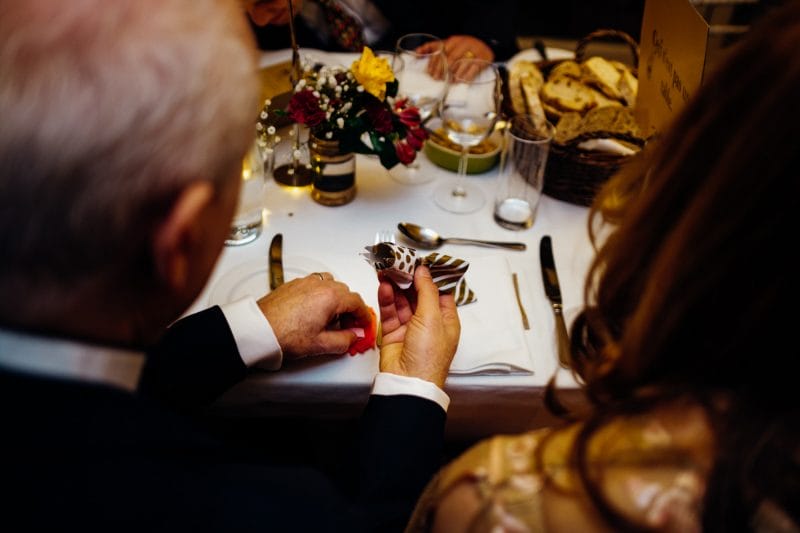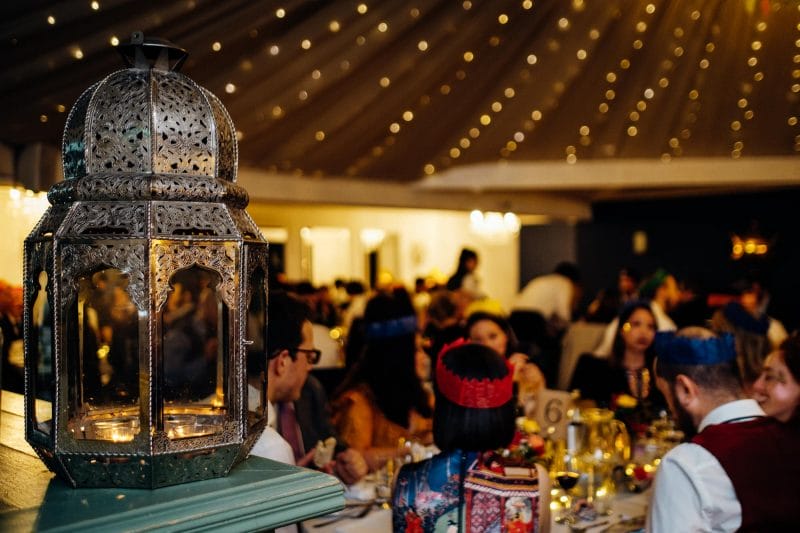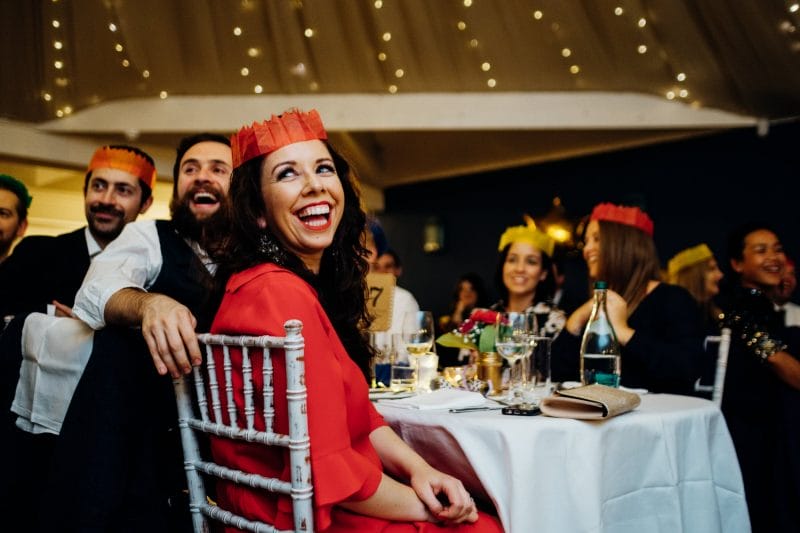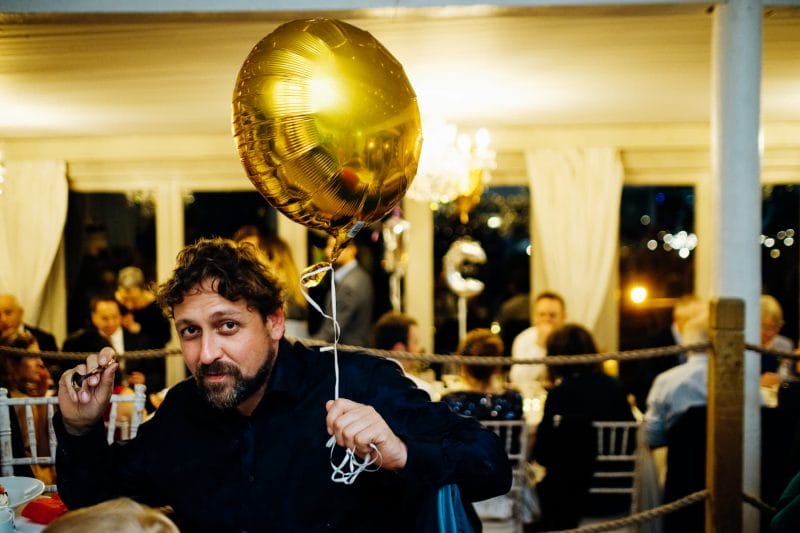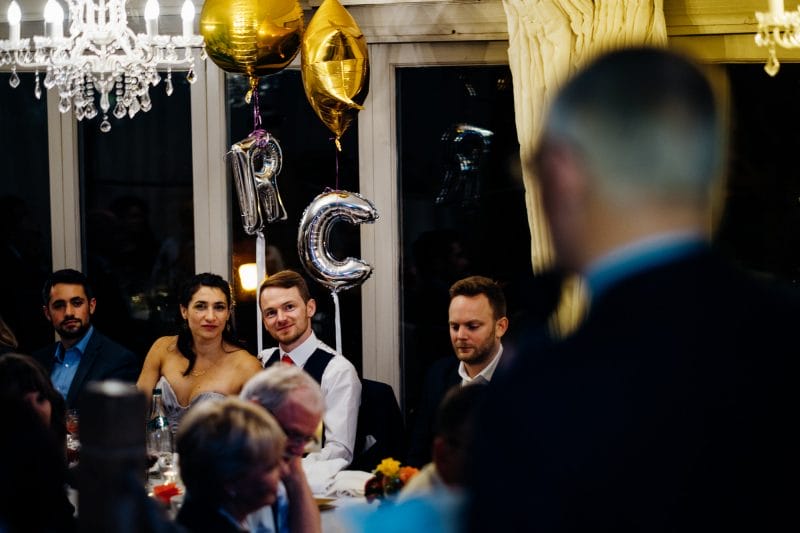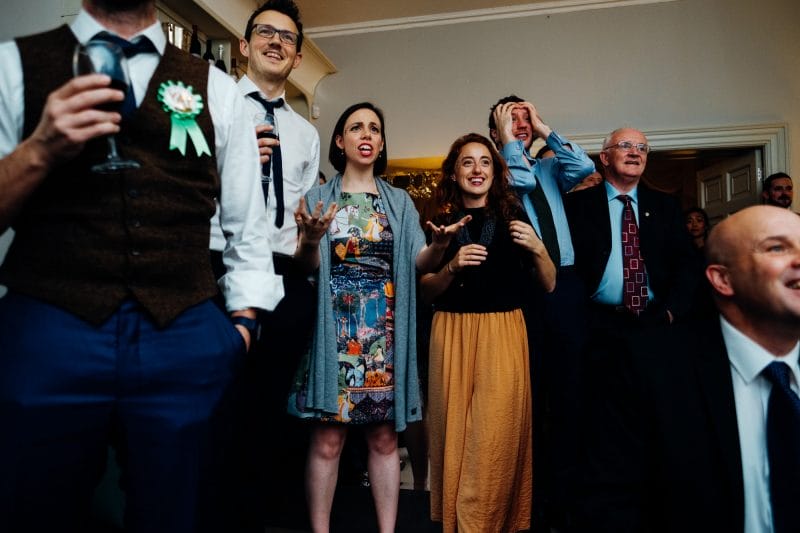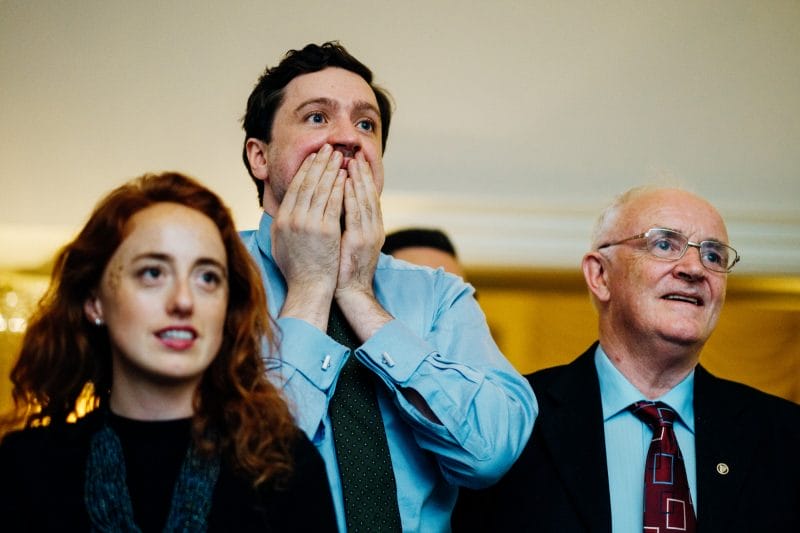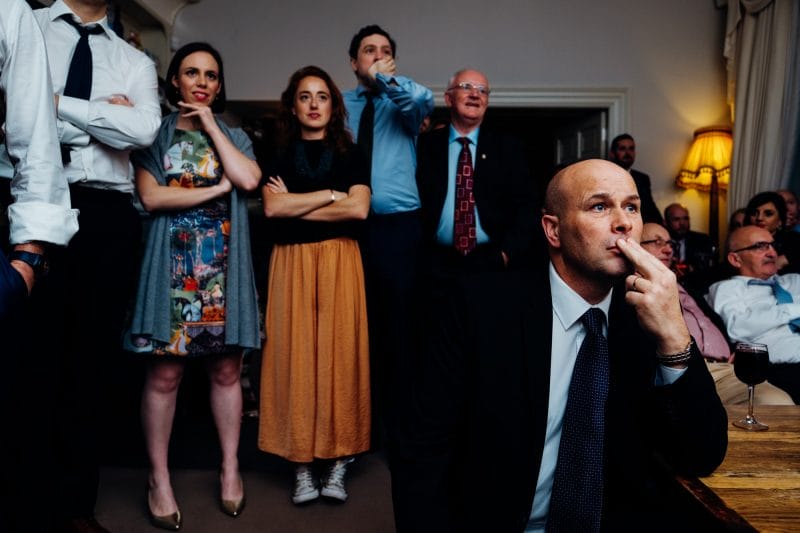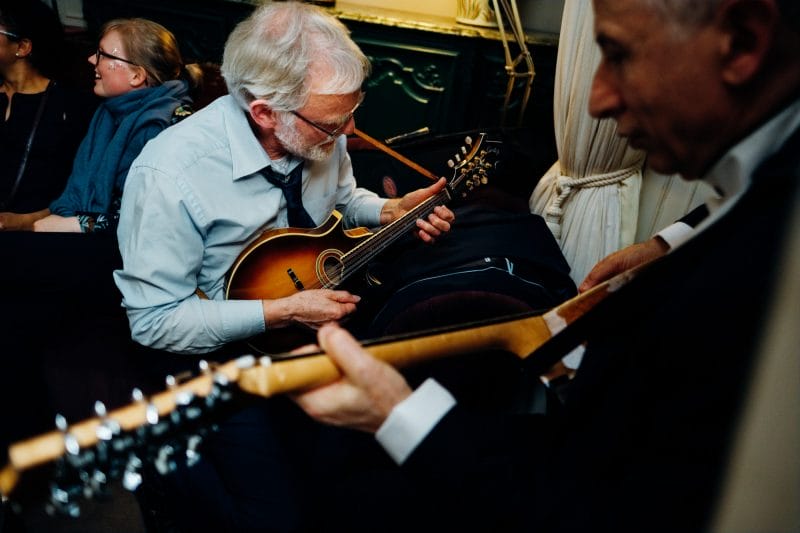 Jewish wedding dancing
After dinner and a little acoustic music time to allow the Millhouse staff to turn the dinner room around, they opened the party with traditional Jewish dancing, including the hora, and then Colm played a full set with his band, must to their guests delight.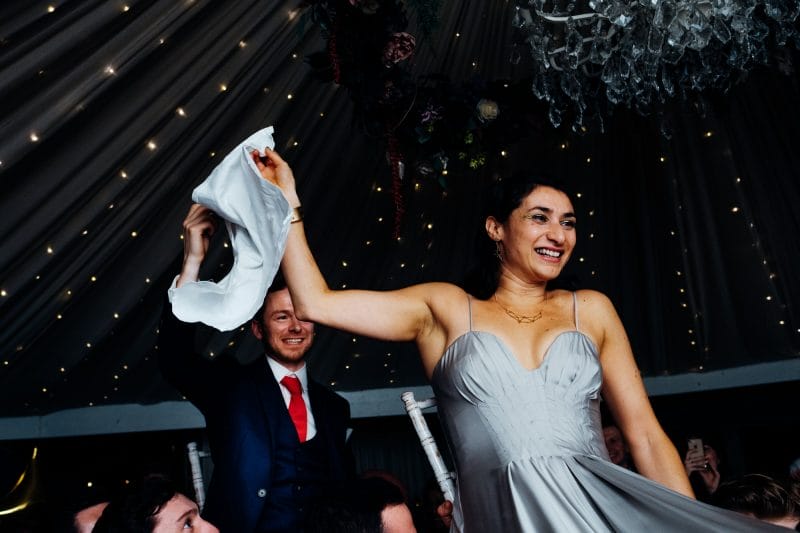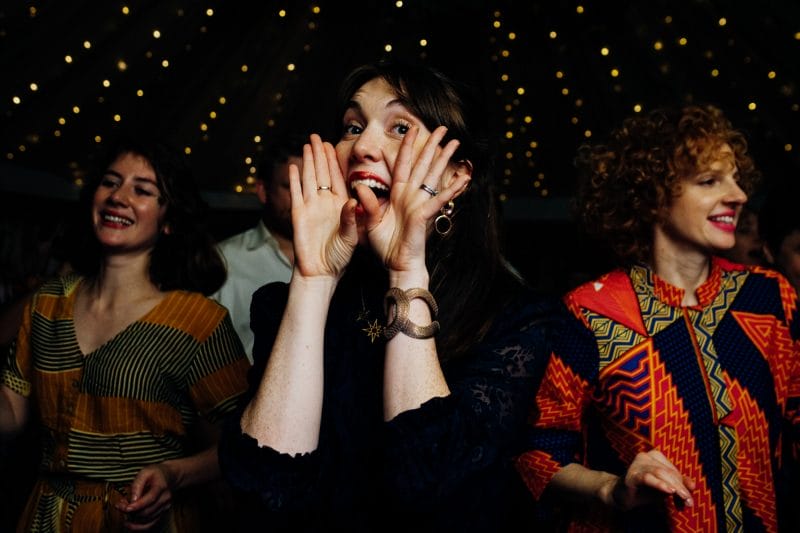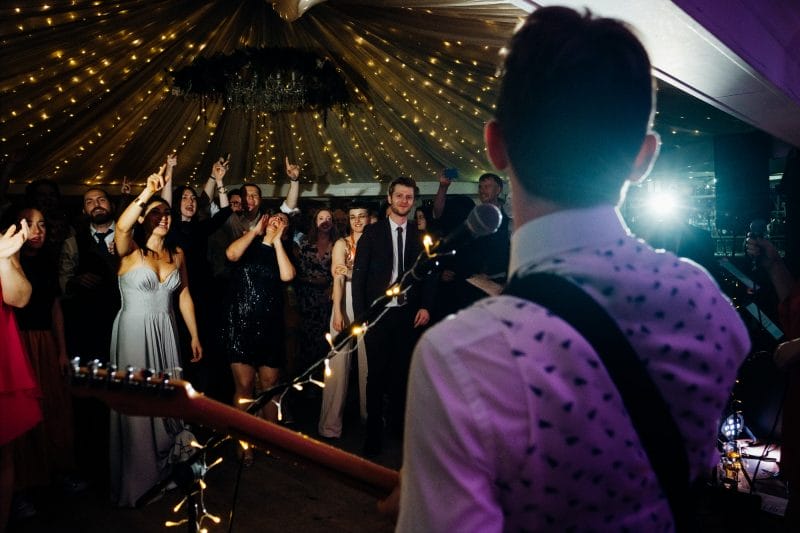 After party at Slane Castle
The morning after they decorated the basement room of Slane Castle, where the famous after party of Slane Castle Concerts take place, and had a parting lunch with their loved ones, including a historical talk from one of Slane Castle's tour guides.