London wedding
This couple who met during their student days at LSE have shown how you can have the most wonderful intimate small wedding in London. Every year I shoot at least a few London weddings with less than 30 guests (a.k.a micro wedding as they're calling it in the states!) and it's always a relaxed and personal occasion. With less quantity you leave room for more quality, and this couple love food so they put on a glorious banquet of authentic Indonesian home cooking. They opted to start the day meeting me at LSE for some couple photos that perfectly matched their dry witty couple humour, before we all jumped into a London taxi cab to go to their ceremony at Islington Town Hall.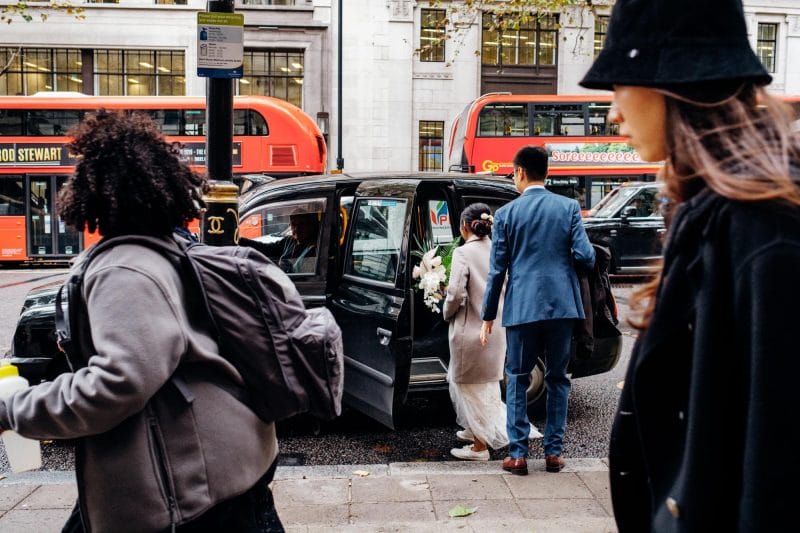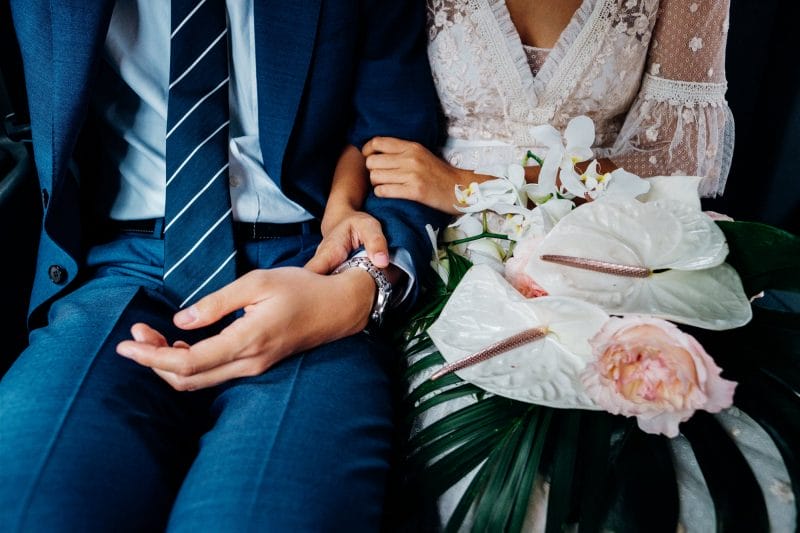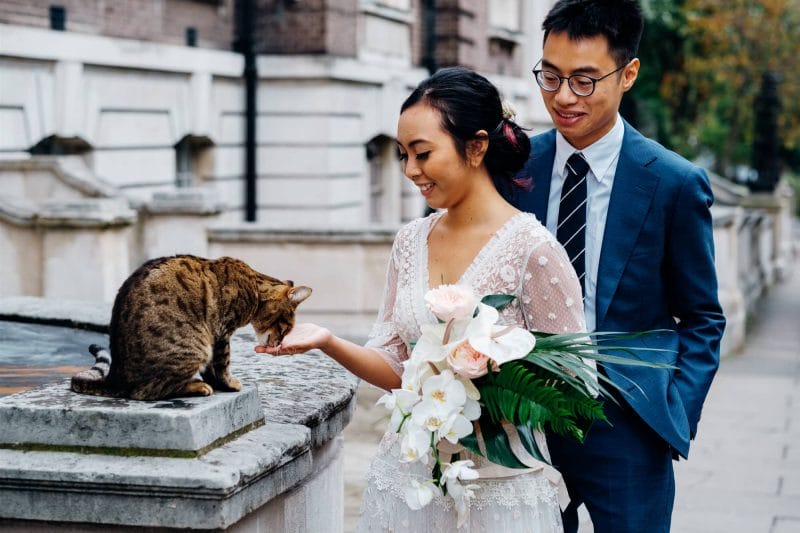 Small Islington Town Hall wedding ceremony
As this couple have most of their family abroad, they opted to have a smaller intimate wedding ceremony with some family and mostly friends who they love hanging out with in London. The main council chamber in Islington Town Hall is huge enough to hold a variety of sized weddings, and it even has a balcony looking into the room for additional space.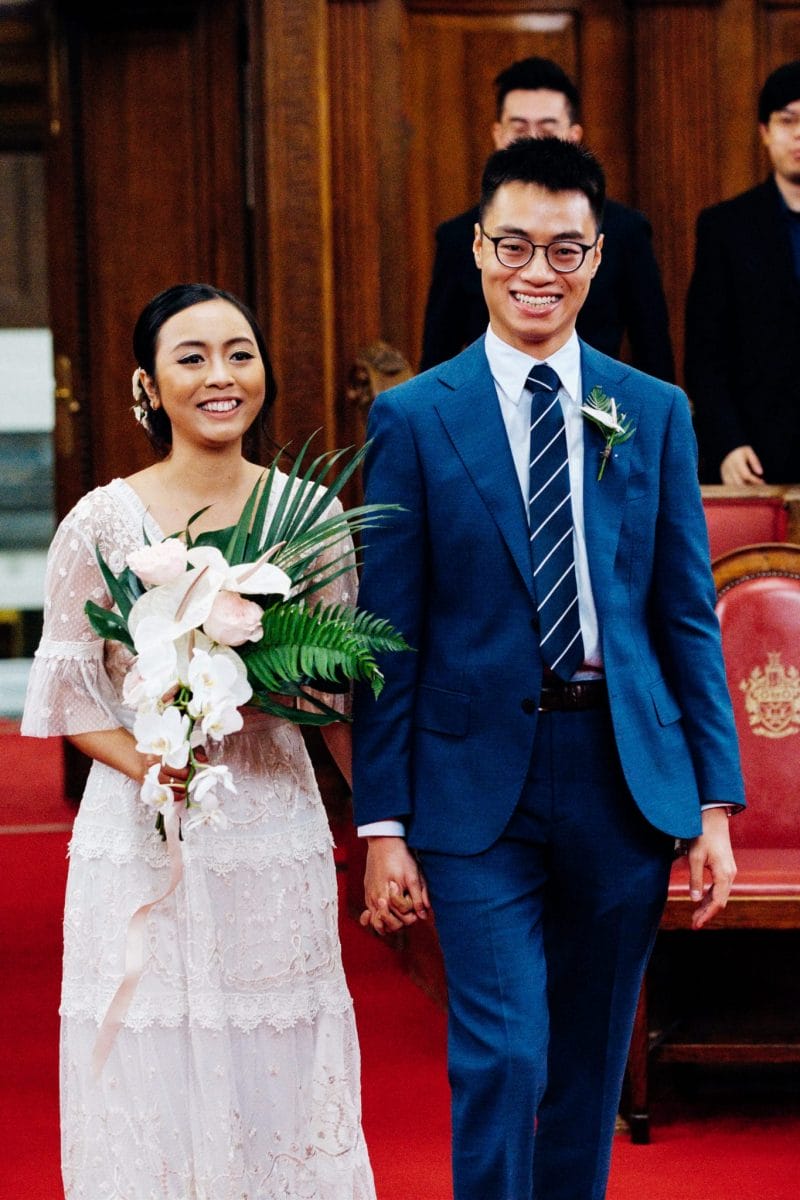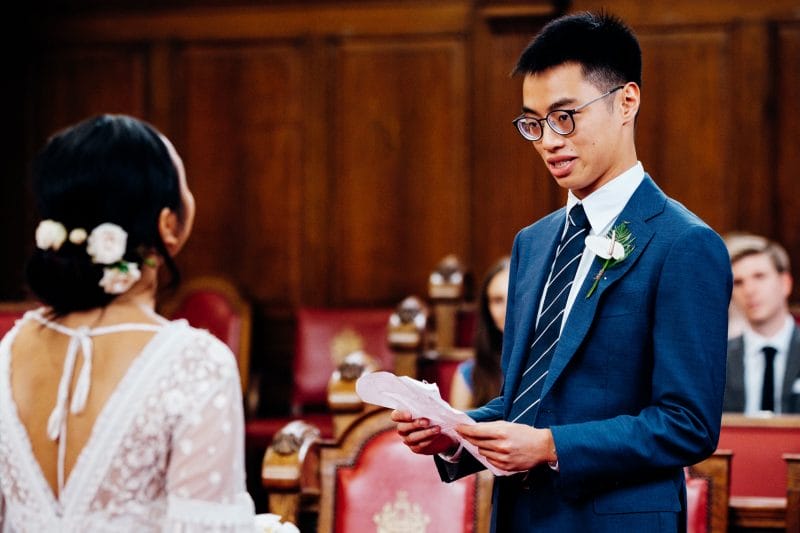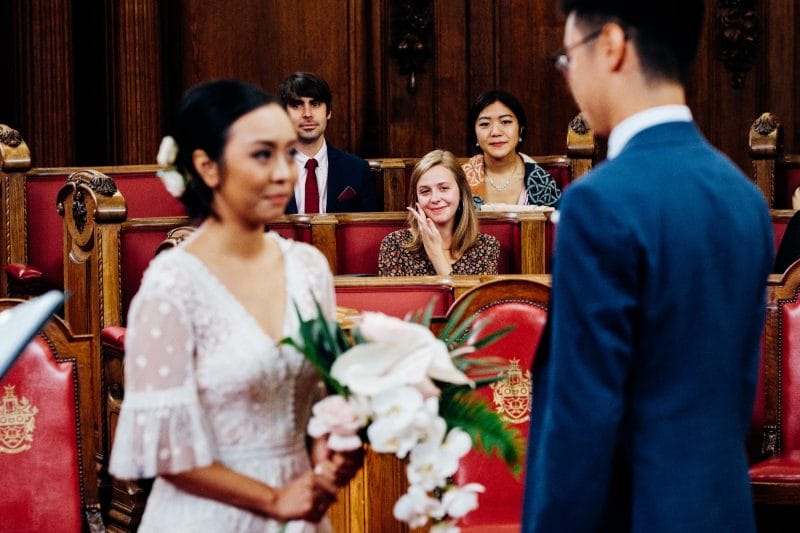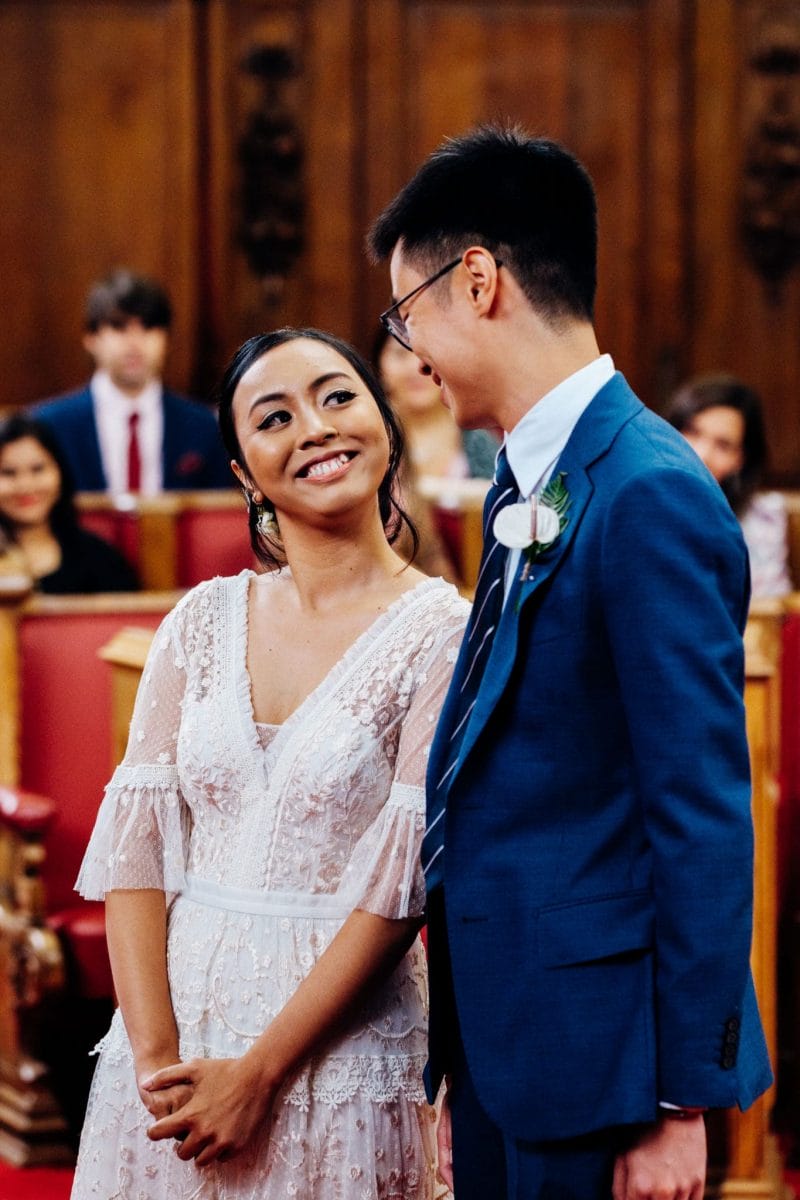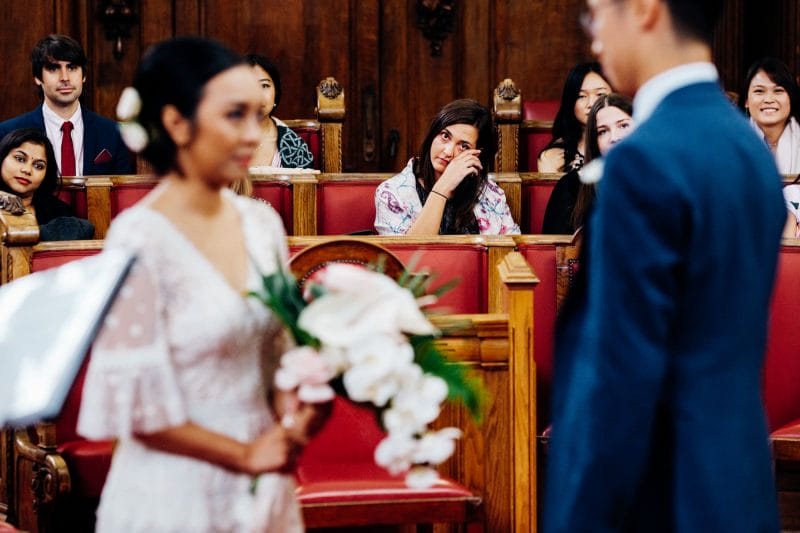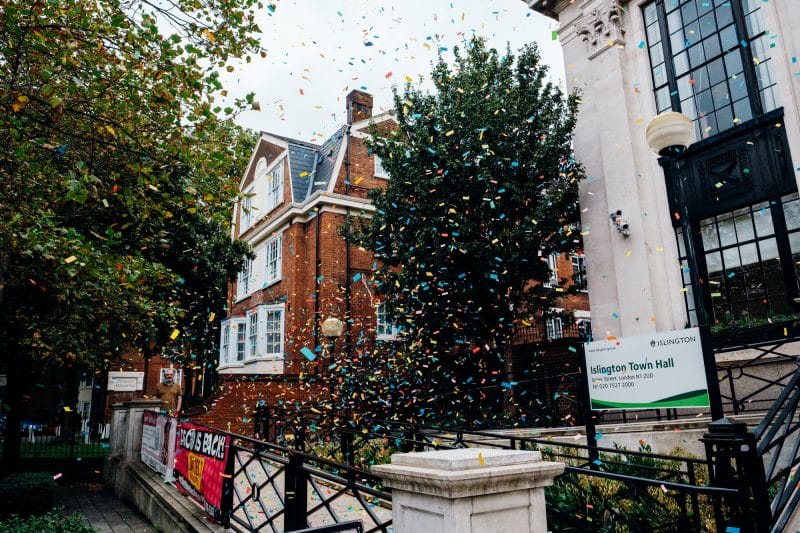 After the London wedding ceremony at Islington Town Hall they walked with all their guests to their relaxed reception at the Hemingford Arms pub. A gorgeous classic London pub private venue hire space.
At the Hemingford Arms they had an amazing spread of Indonesian starters such as spring rolls, fried tofu that was amazinggg. They also brought in Vitasoy drinks for their non-alcoholic drinking buddies, an Asian favourite! They also had board games out for all their friends to play, most of who are intense board game fans!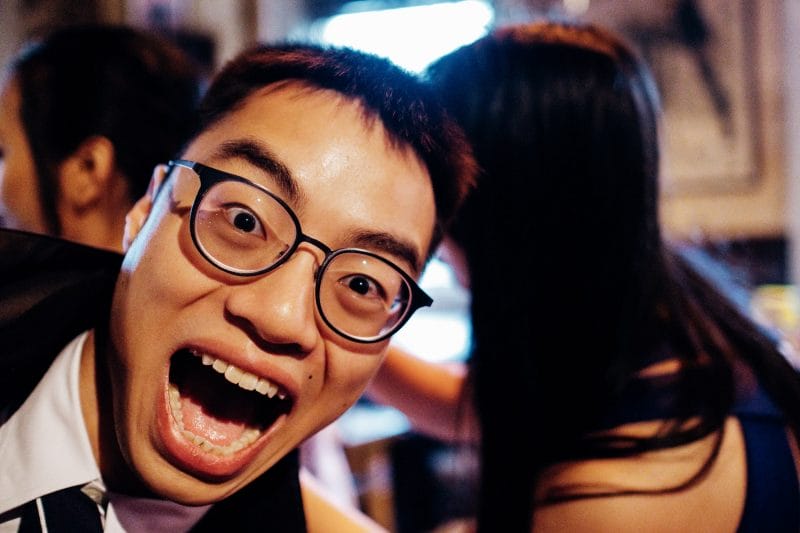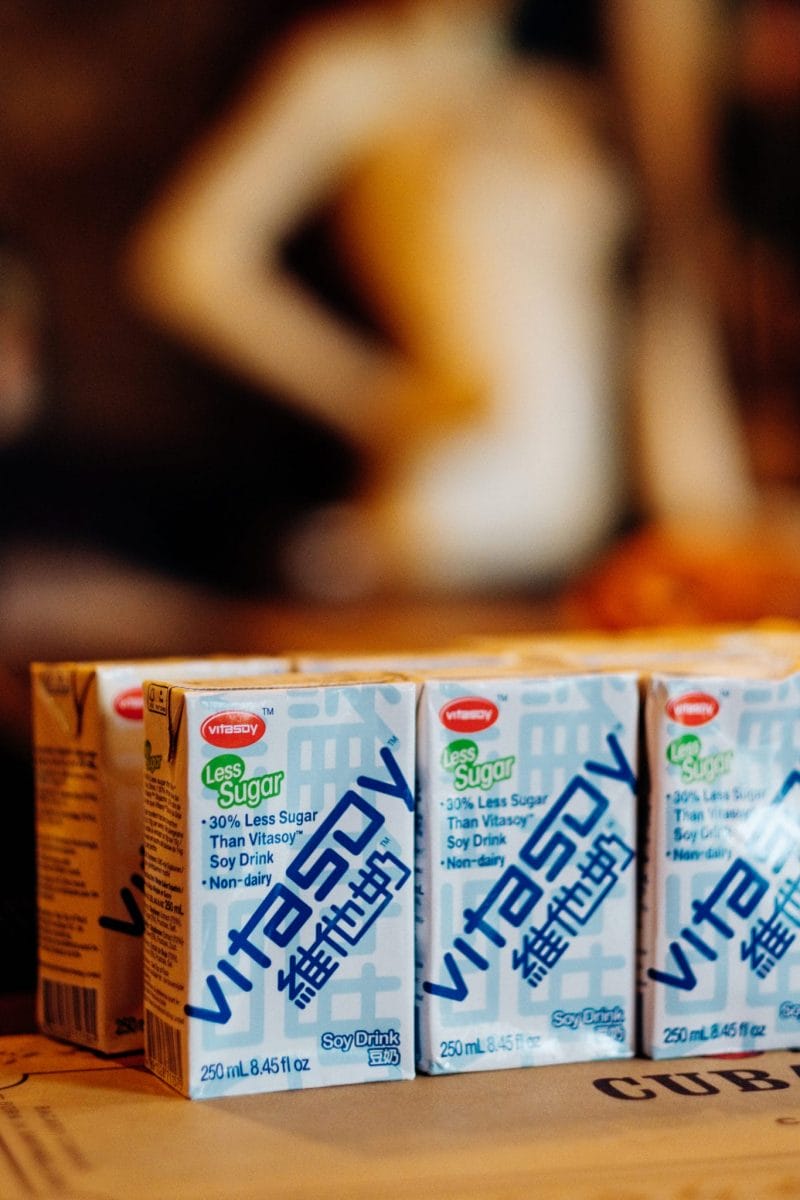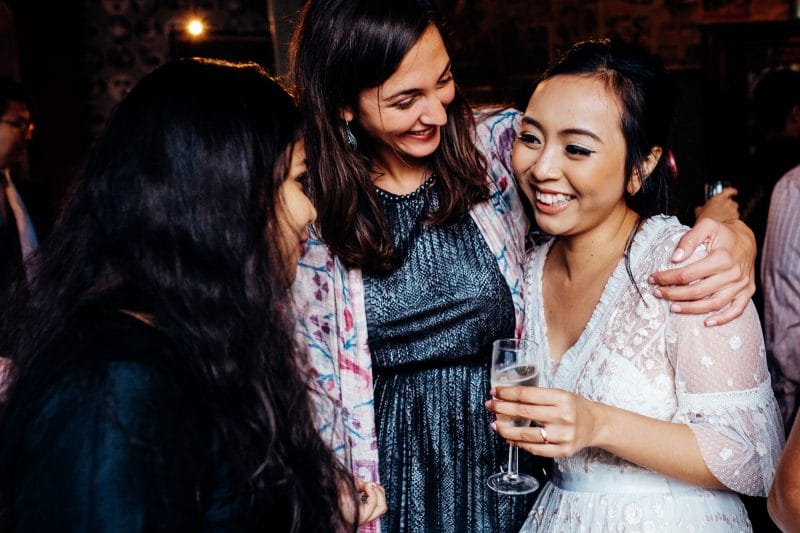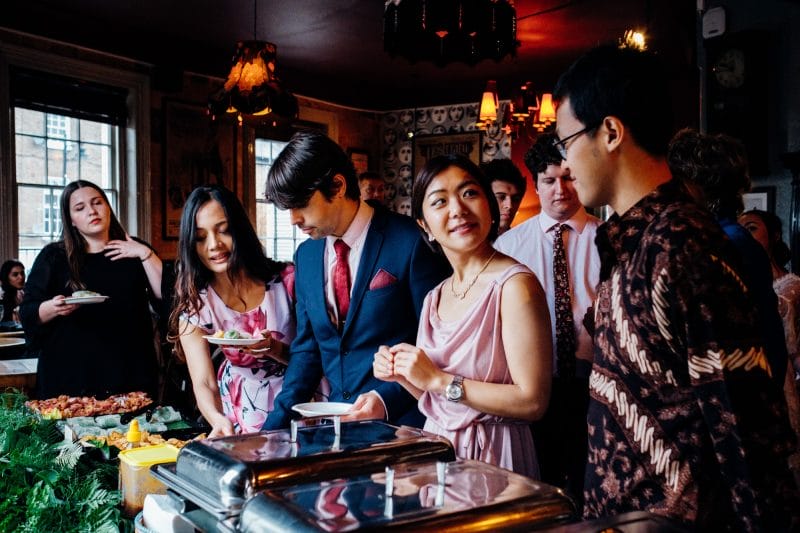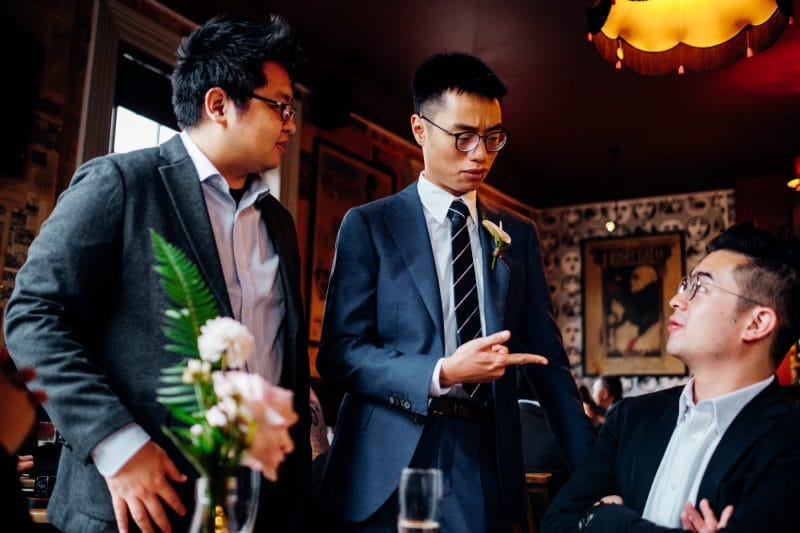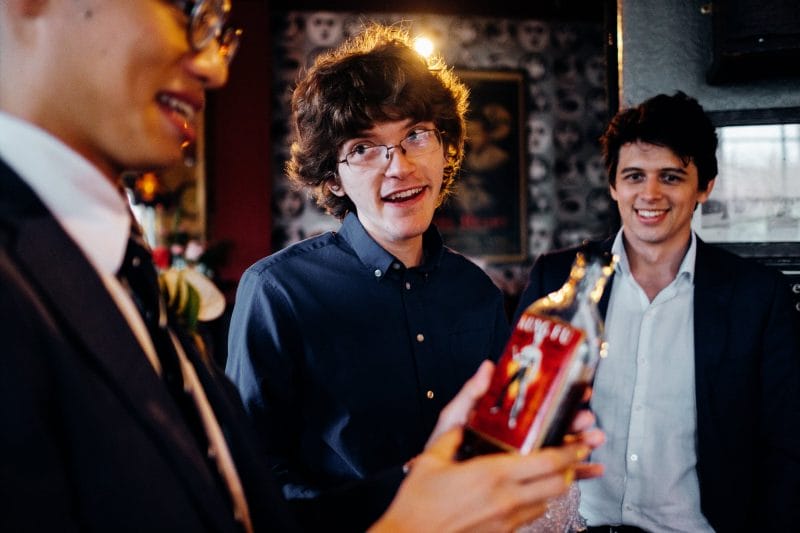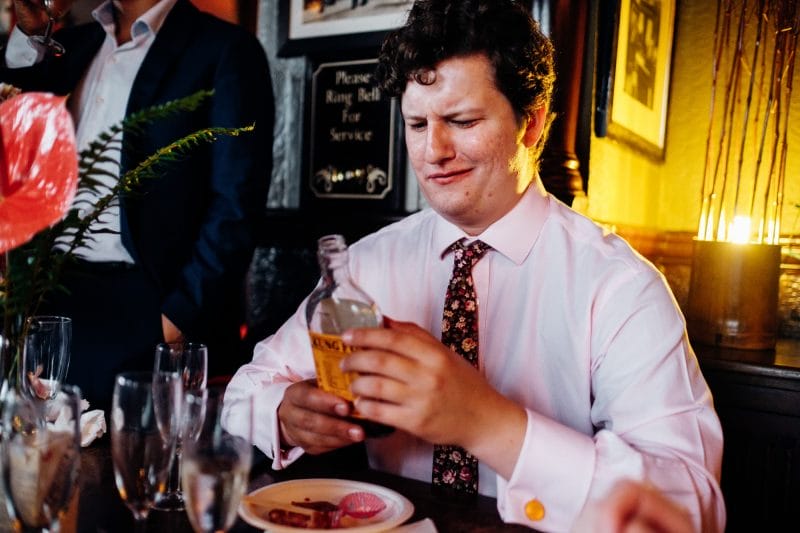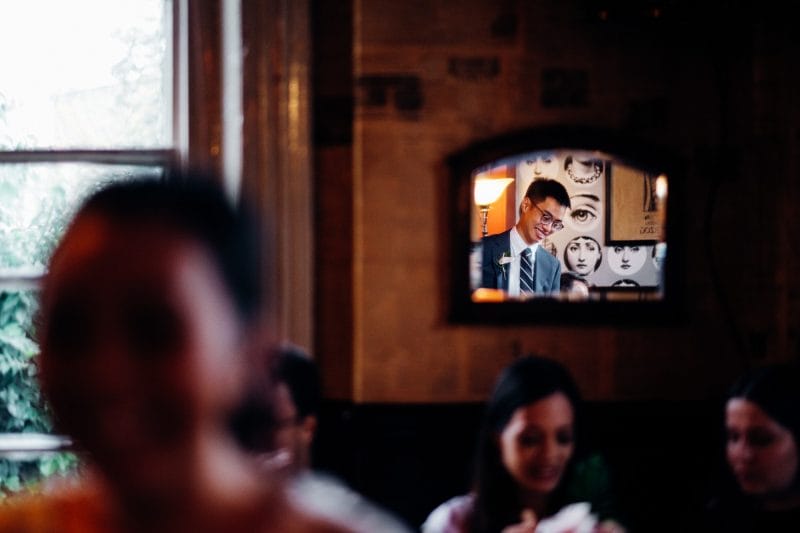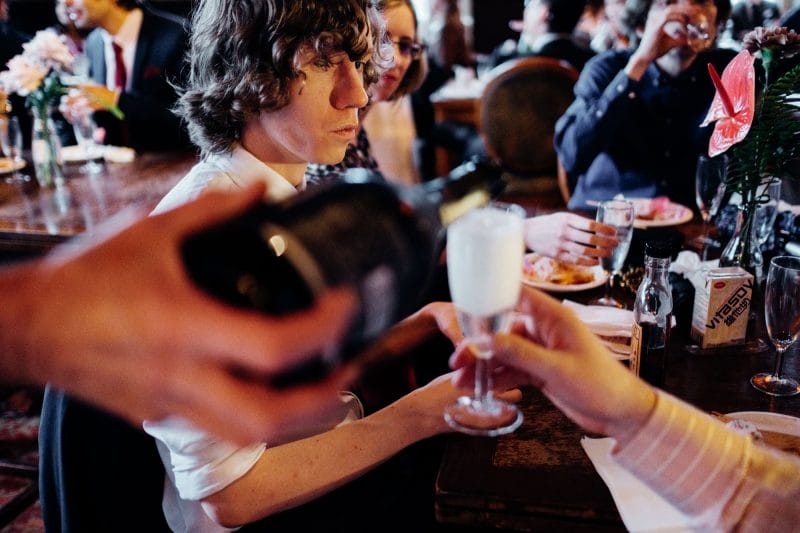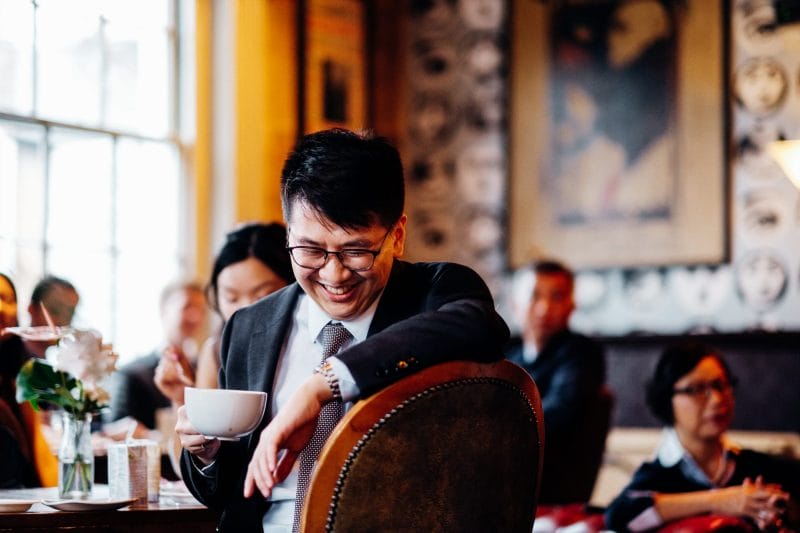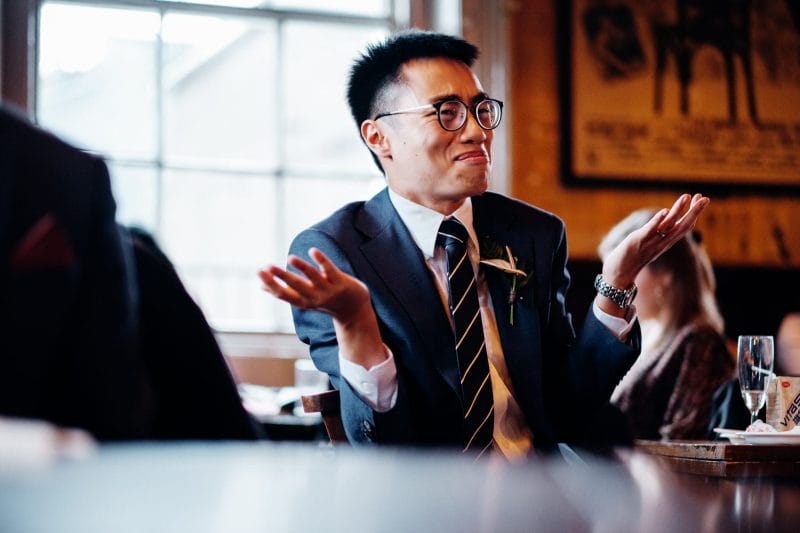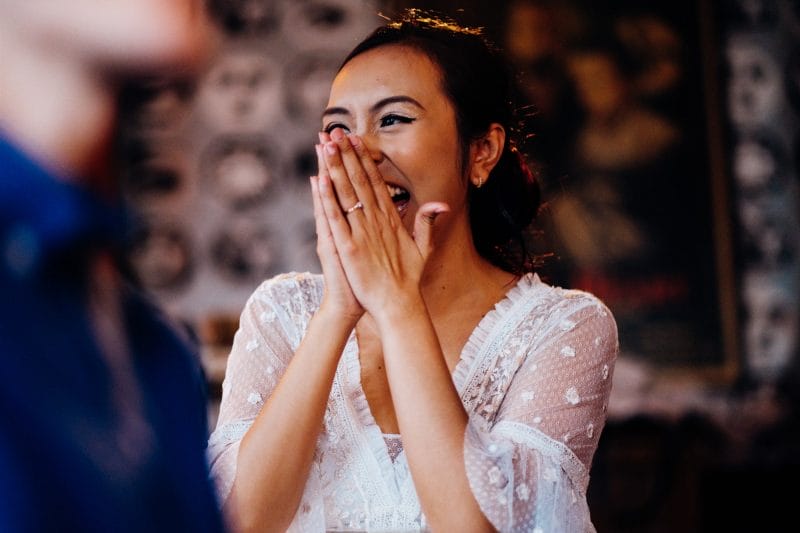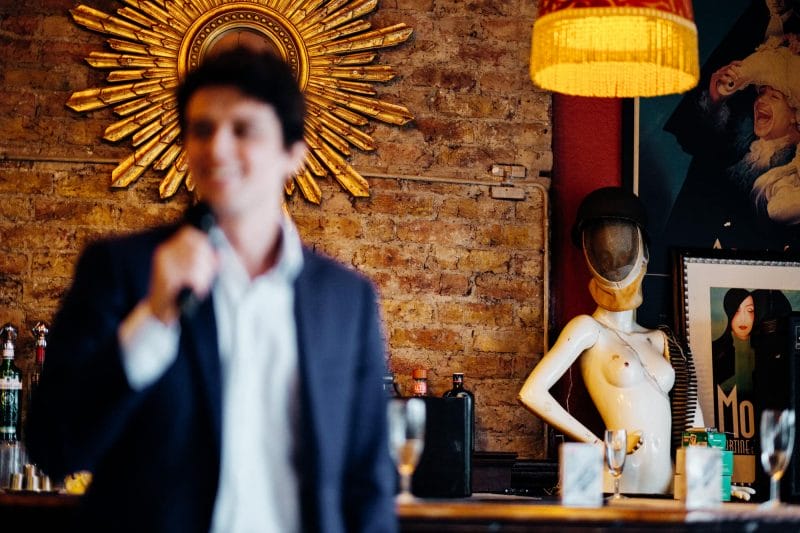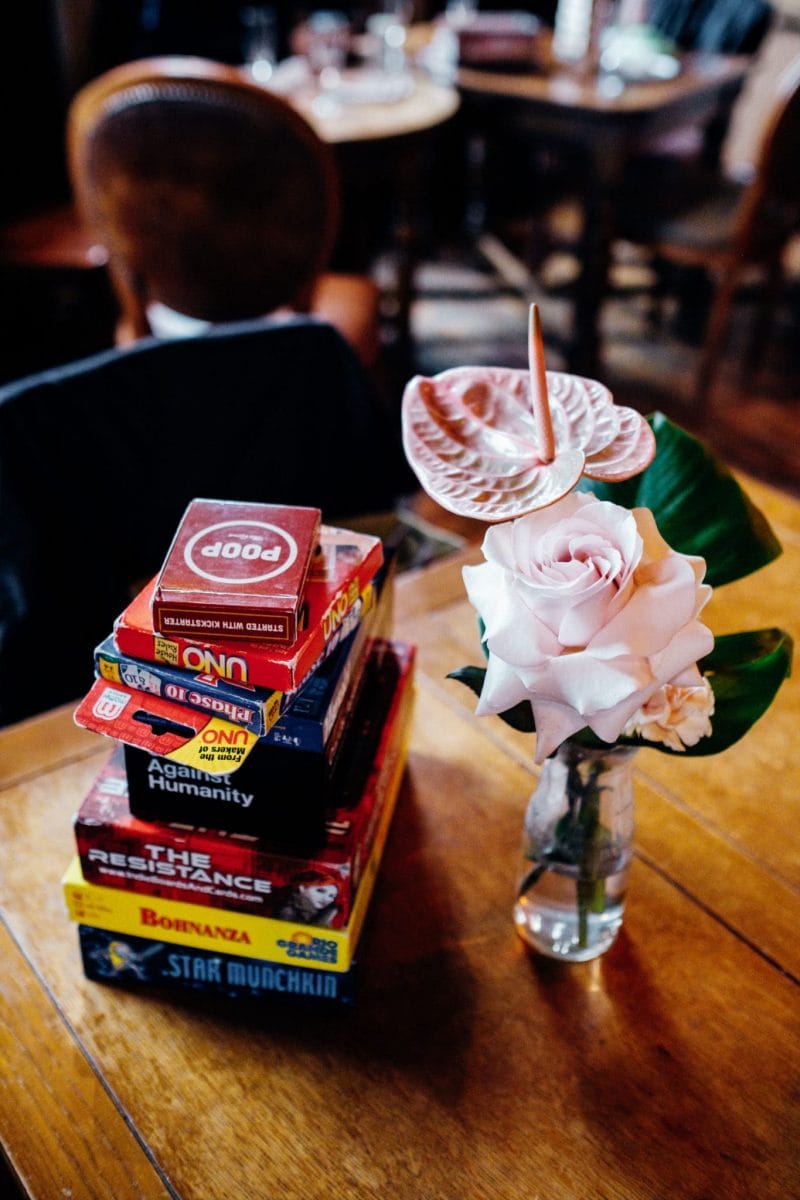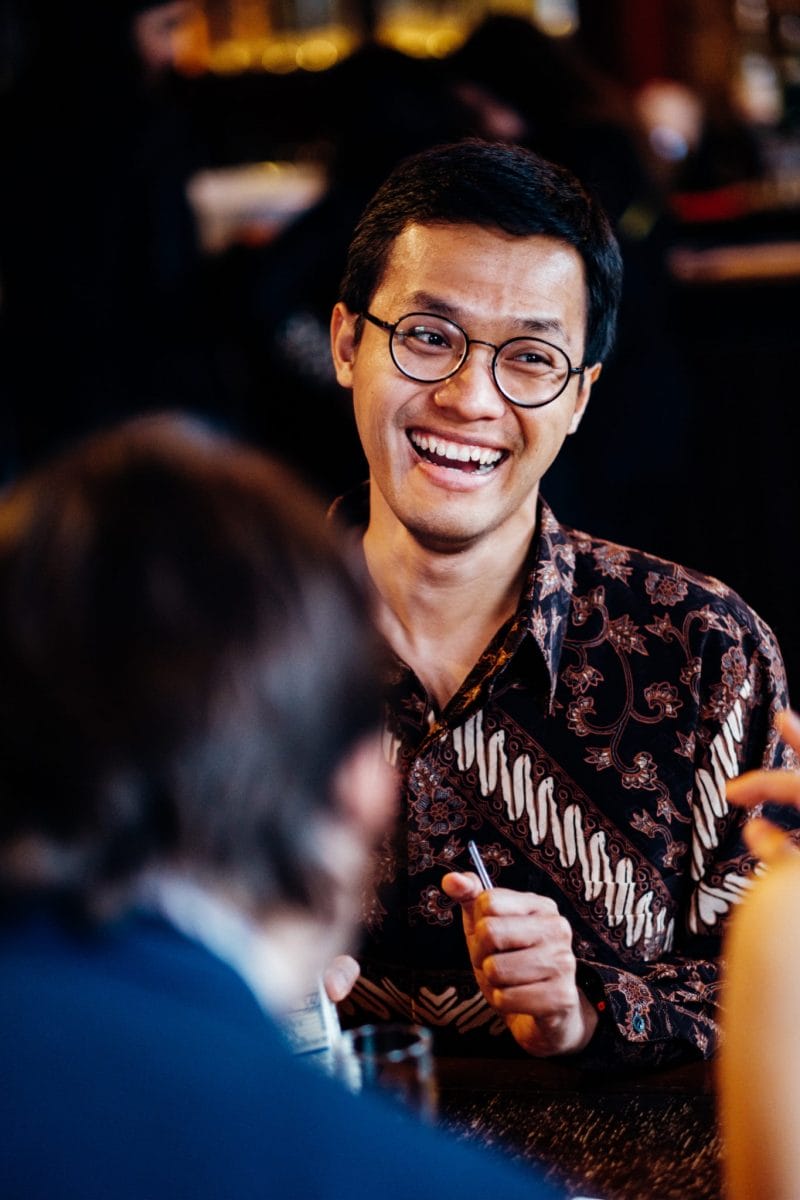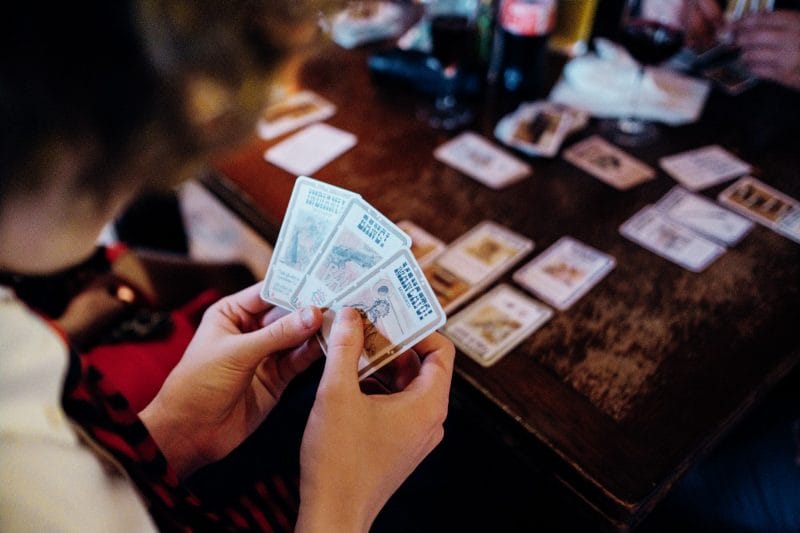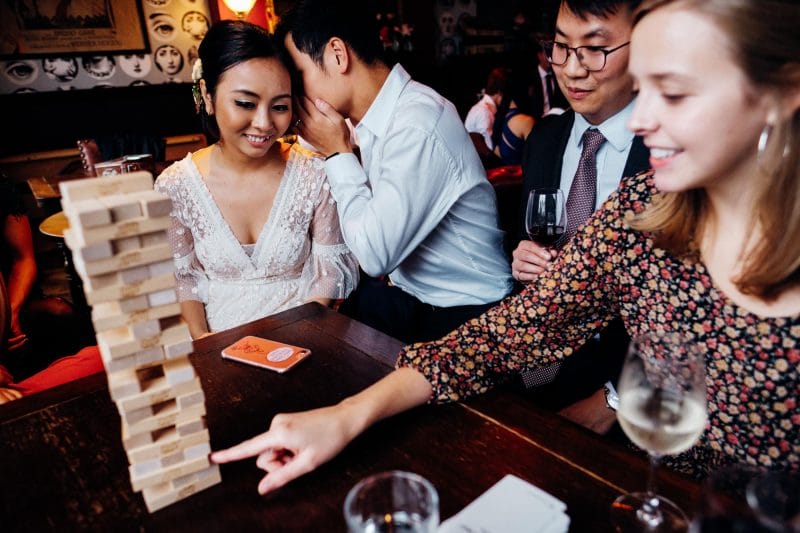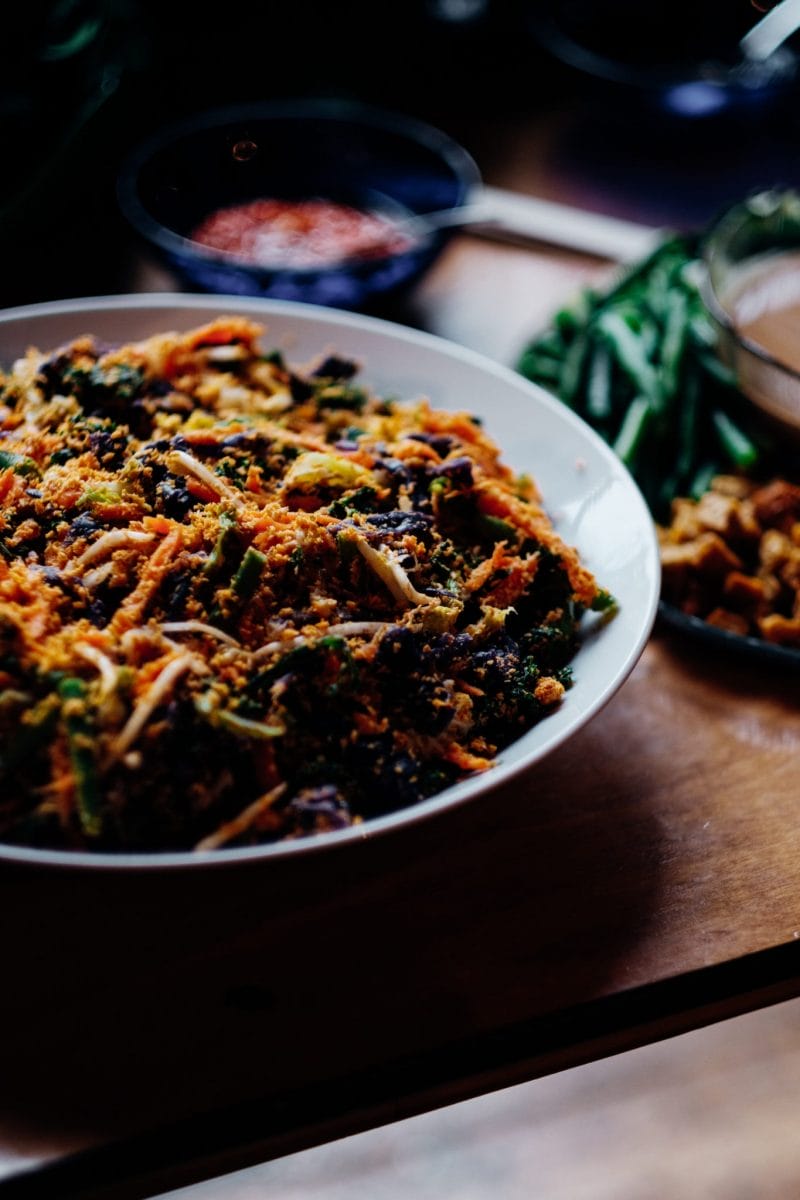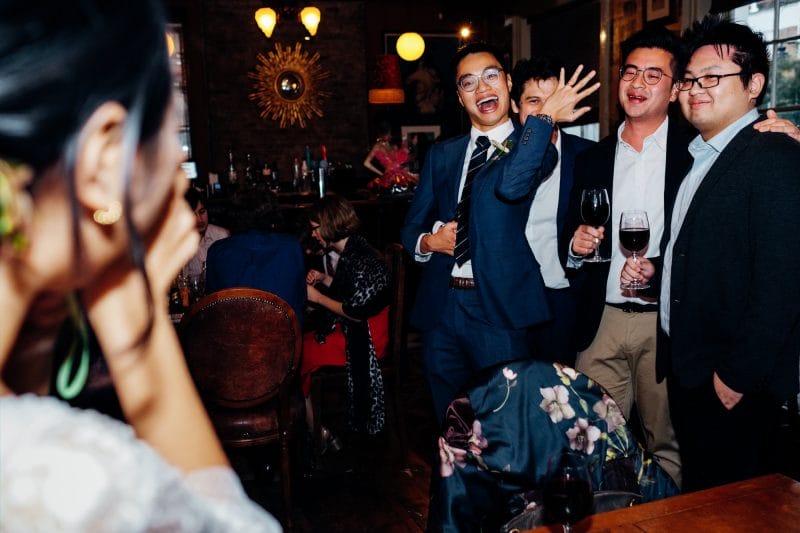 Amongst the games they had several friends who gave speeches, and they rounded off the dinner buffet with a classic Indonesian yellow rice wedding cake and a nostalgic throwback piano performance in Chinese between the groom as his school friend that they performed back in school together as kids.