Green Wedding Dress
Eli and Tom found me through a usual and then a rather unusual route, where I'd shot a Jewish wedding they'd previous attended, including this Jewish wedding in London, but then when we came to have our meeting we also realised we had all attended the same university, and were in the same halls but had never properly crossed paths! This fab couple got married at the Siobhan Davies Dance Studio where I started the day with Eli getting ready on site with her make up by Kayleigh Keen and hair by Cassandra Rizzuto. The whole wedding was planned and styled by London wedding planner Holly from Join The Revelry with the AMAZING floristry from Katie from Worm. Eli wore a gorgeous custom dark green wedding dress that settled into an ombre grey fade and was completed with a green cape with gold beading on the shoulder detail by Danielle Windsor. They had a first look in the corridor before heading out to do their group and couple photos pre ceremony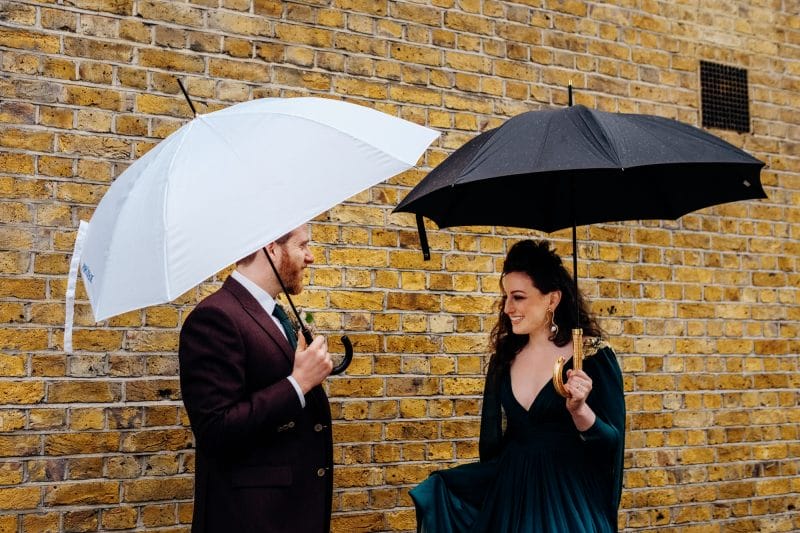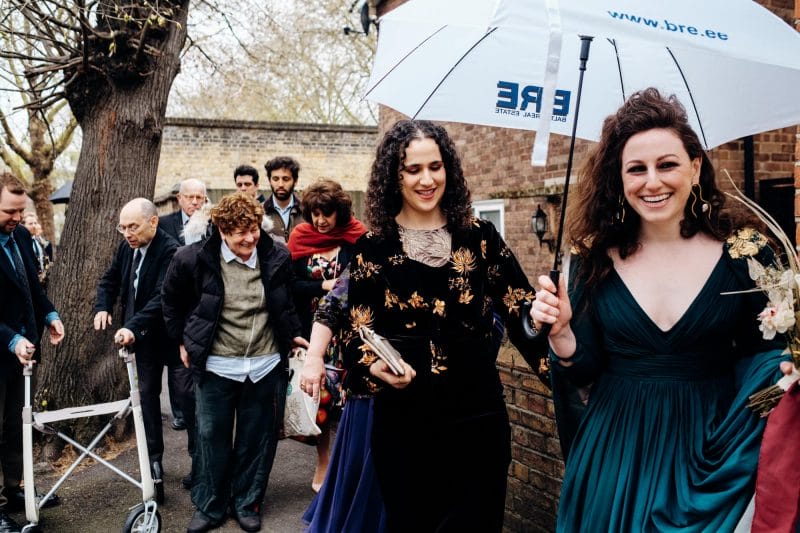 London Jewish Wedding Ceremony
Before the ceremony they held a Bedeken with their witnesses and family. Then they held their Jewish wedding ceremony under a chuppah styled out with modern floral decor. Both the bride and groom smashed the glass together!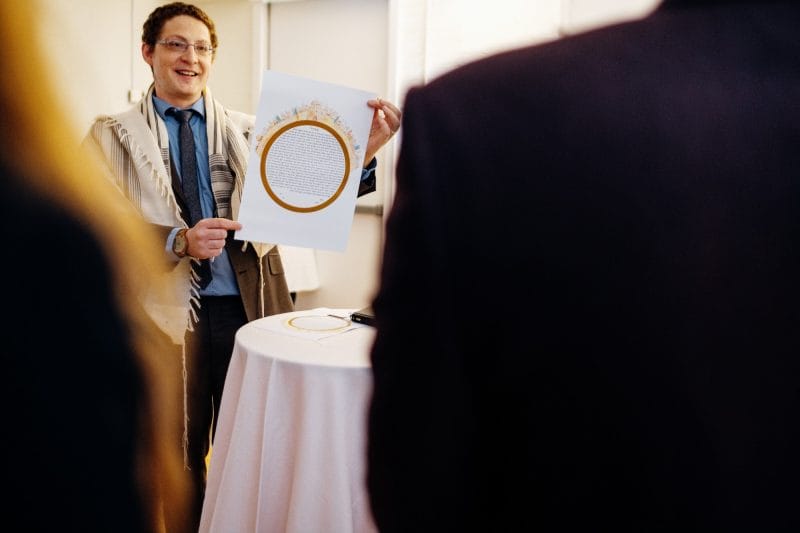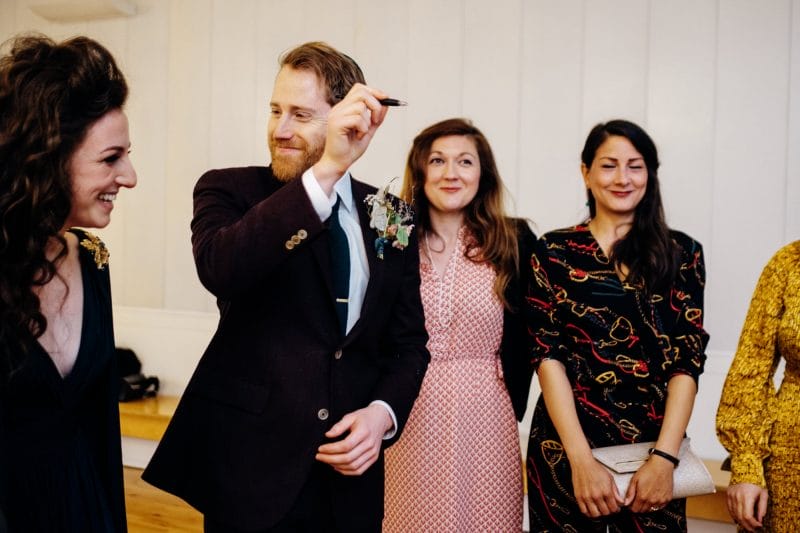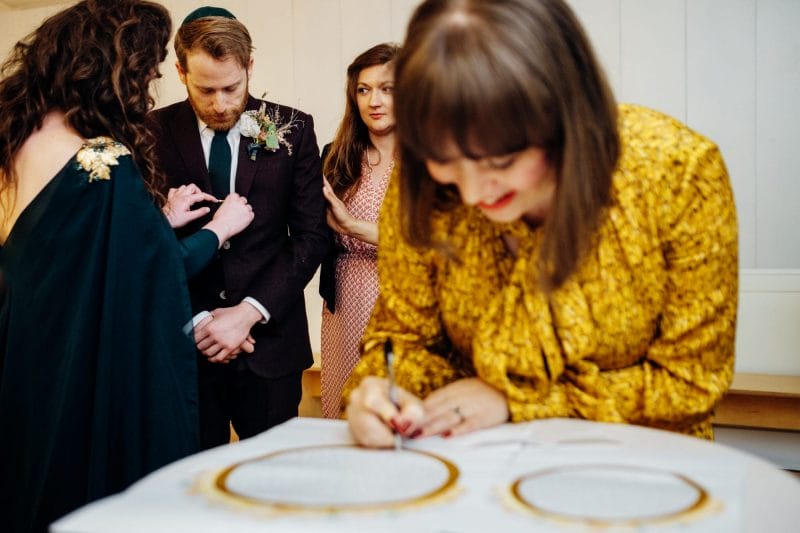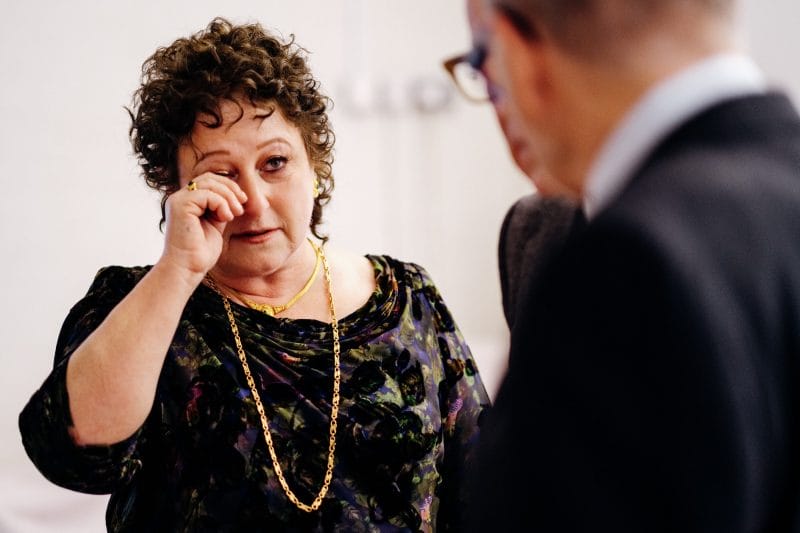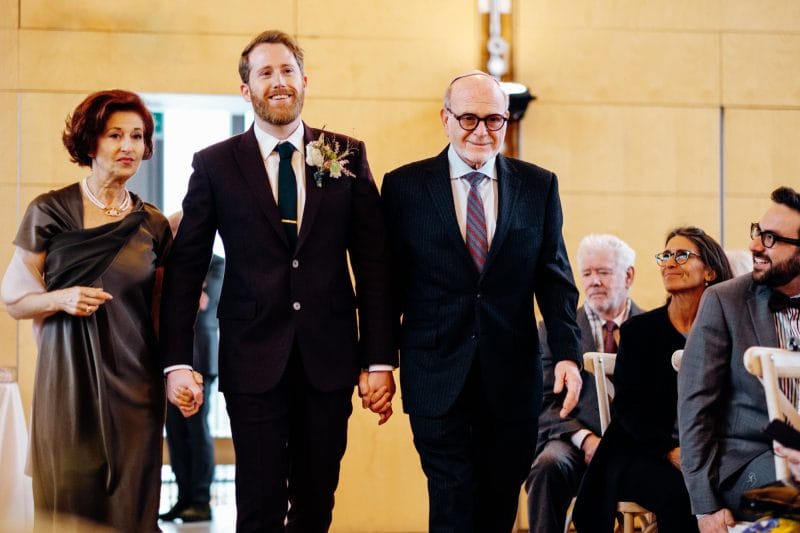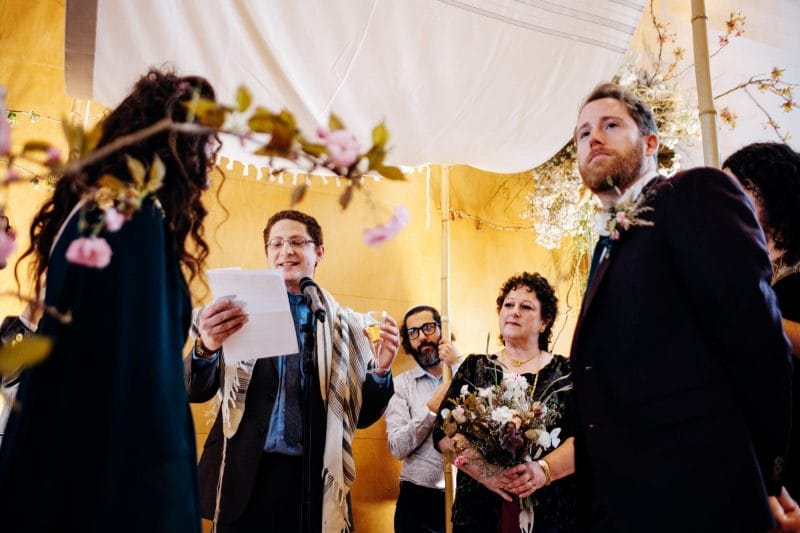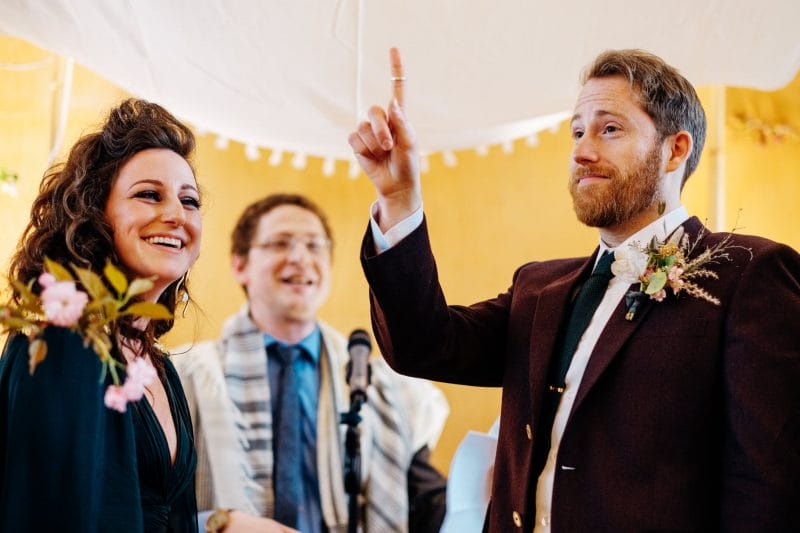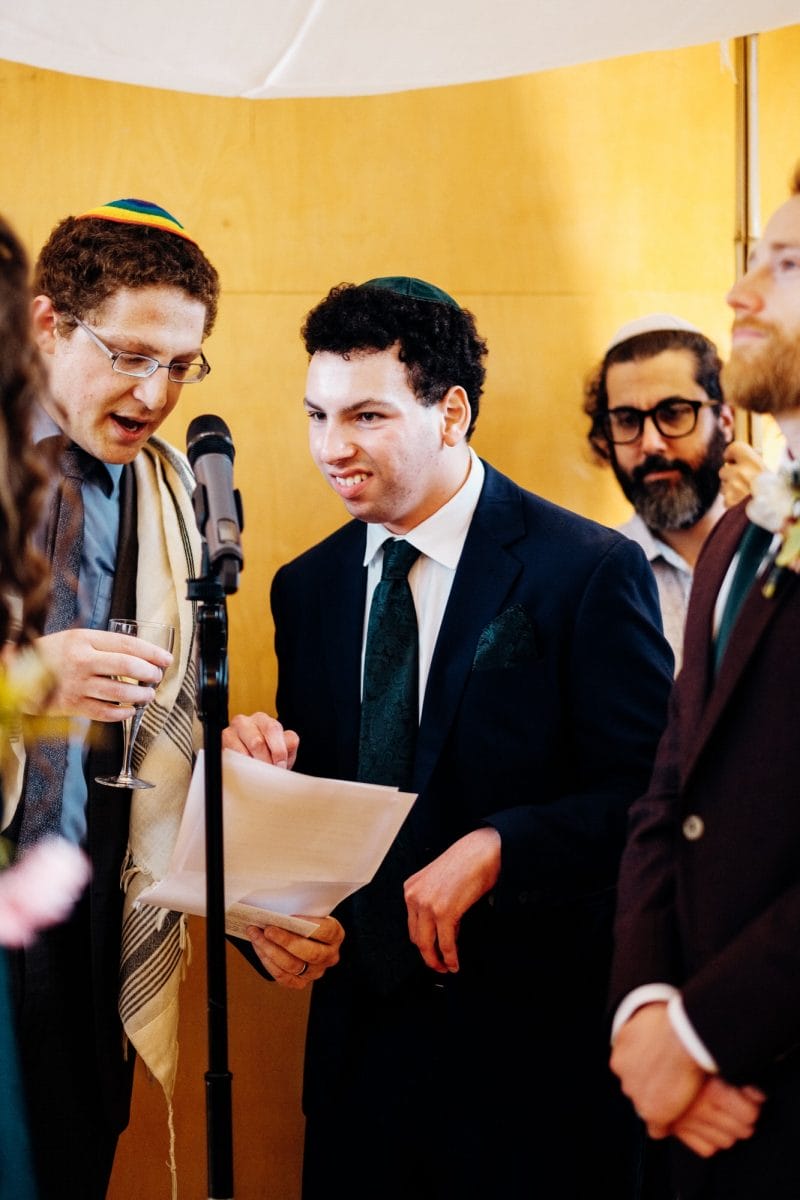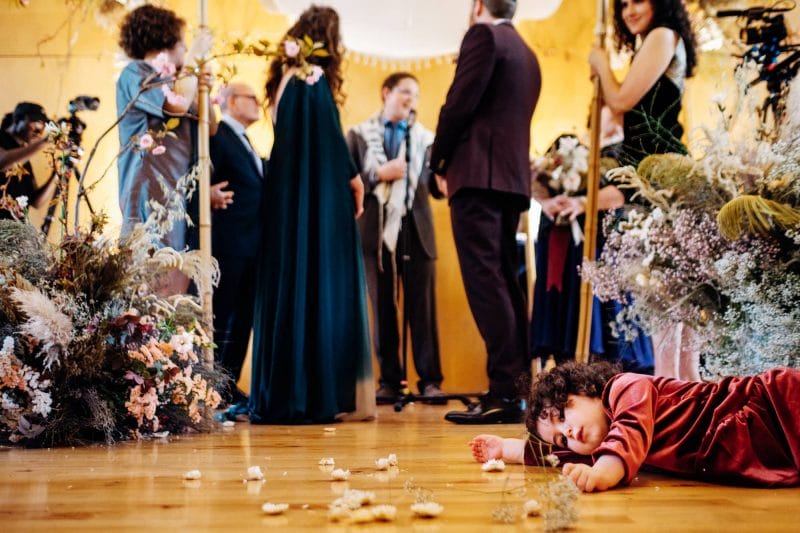 Wedding Reception at Siobhan Davies Dance Studios
After their Jewish wedding ceremony all the guests spilled into various parts of the venue to enjoy a brief drinks and canapés reception before coming back into the main hall where the ceremony was held for their sit down dinner which took place on four long trestle tables.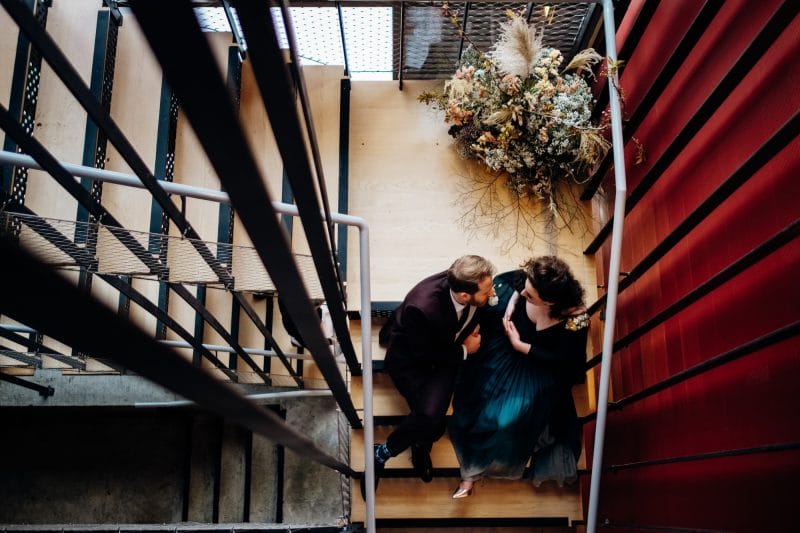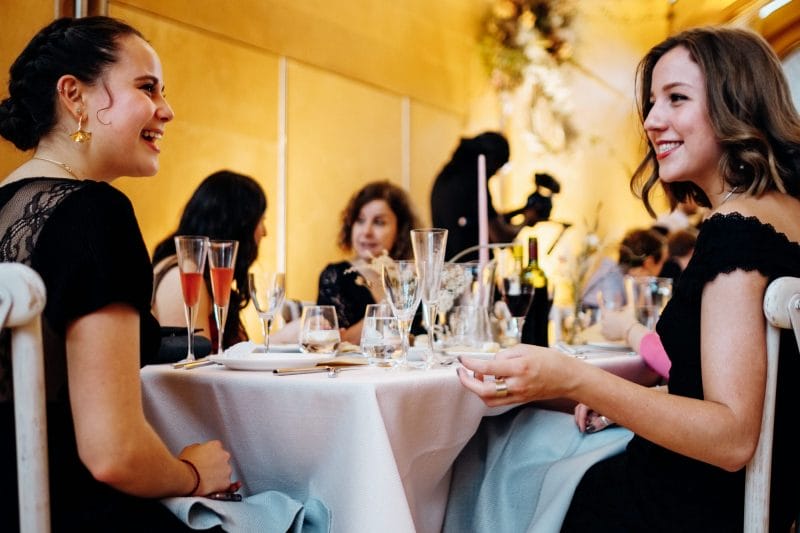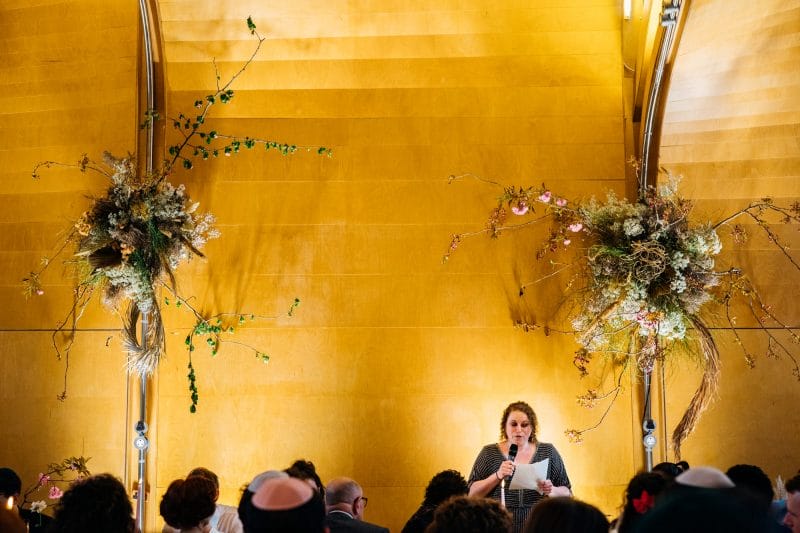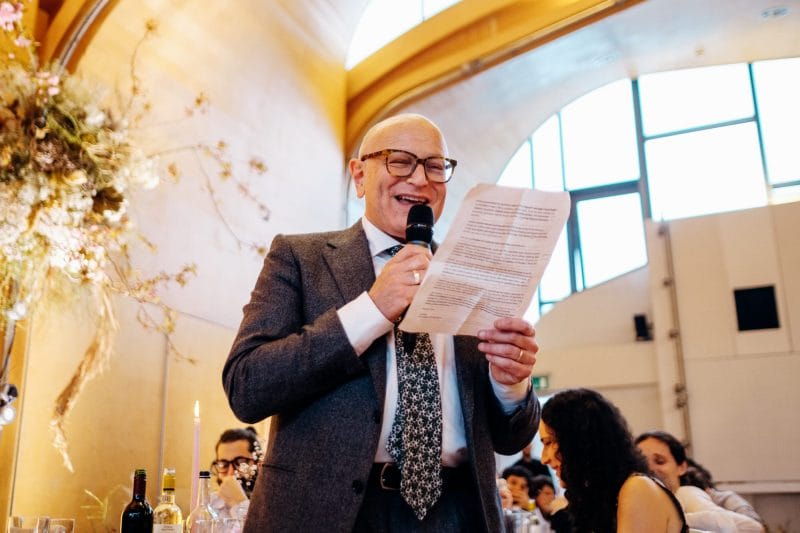 Surprise wedding performances
After the dinner everyone went to the drinks and canapes room to a
llow the venue to turn the dinner room into the dance floor. During this time Eli and Tom had planned to give their speech to keep their guests occupied, but what they didn't know was that Eli's sister had organised a medley of musical theatre themed surprise performances with many of the guests where they tailored the lyrics to tell the story of the couple's relationship. After this joyous surprise, the speeches then followed as planned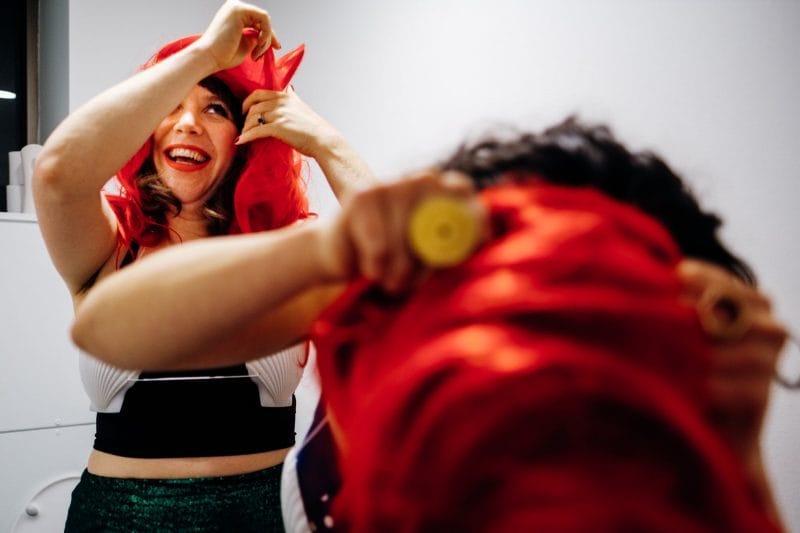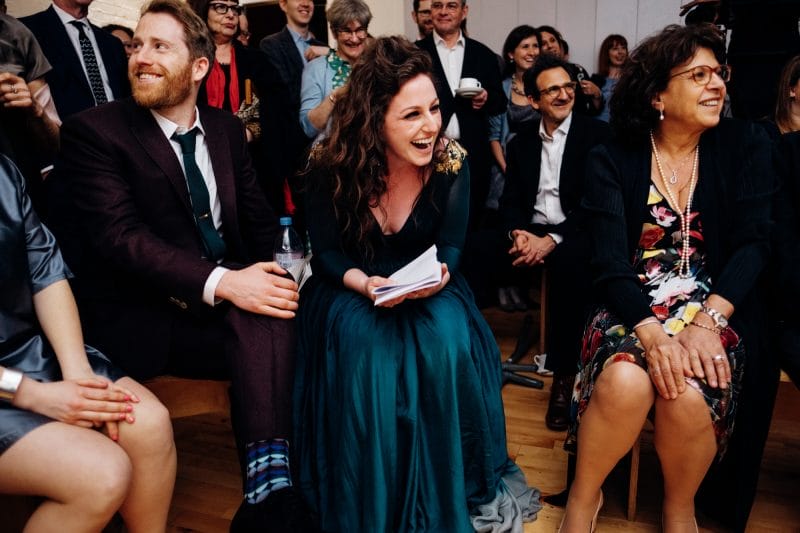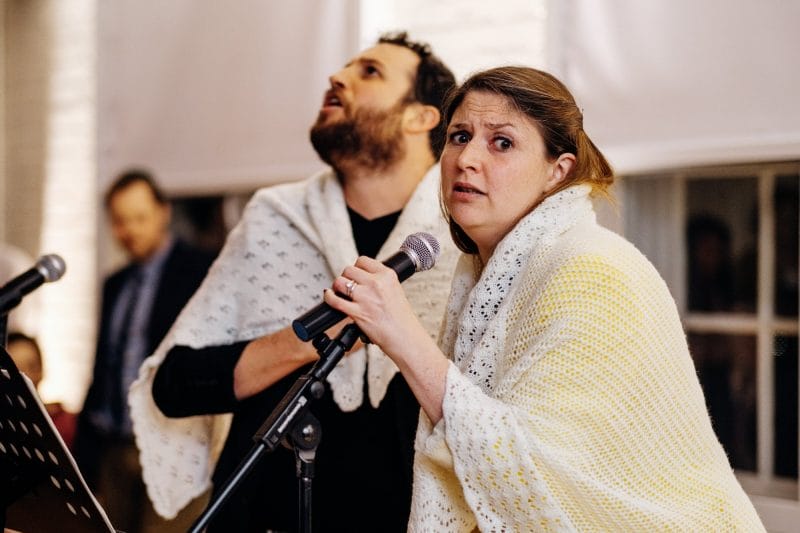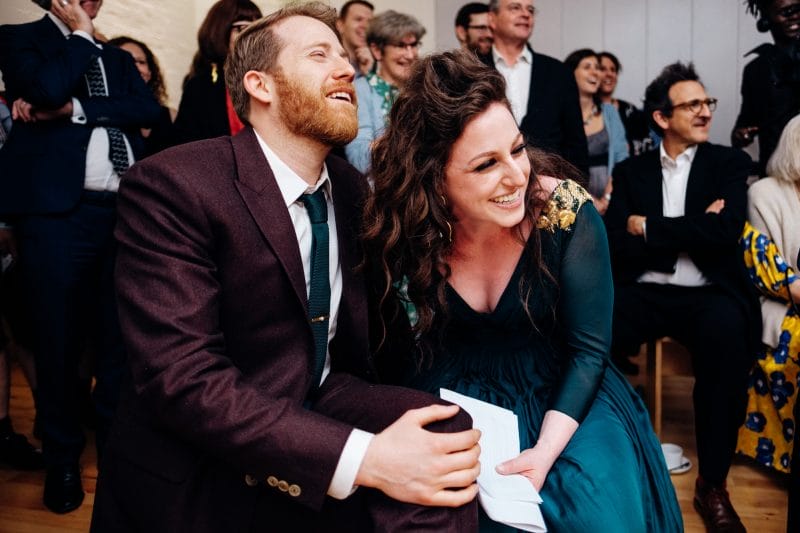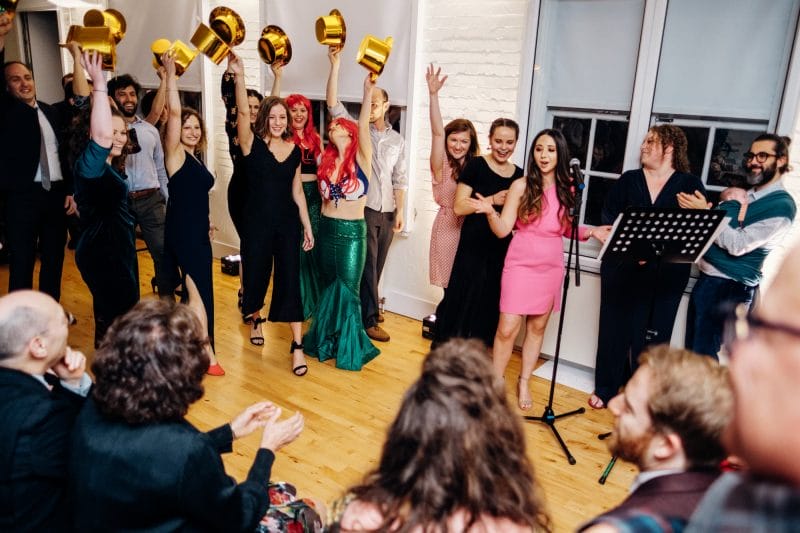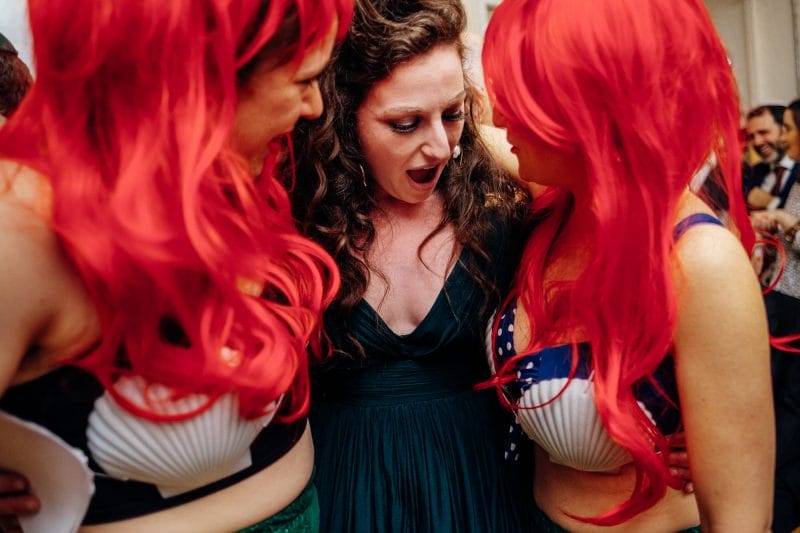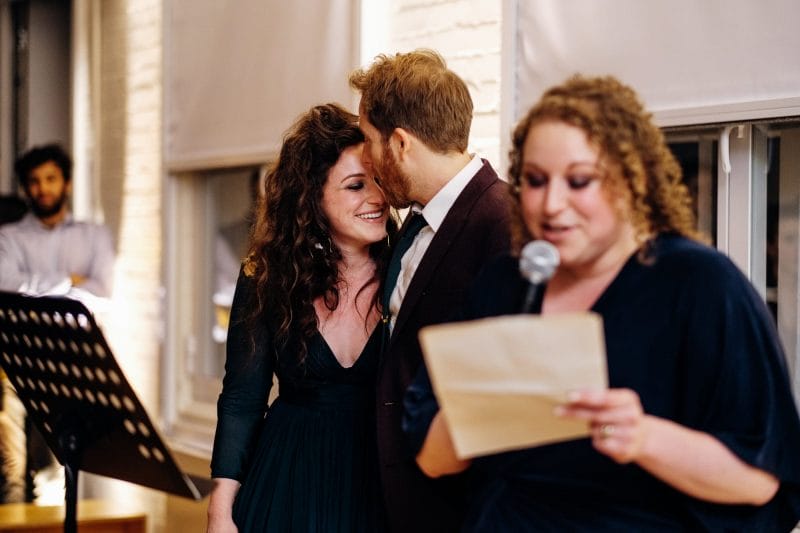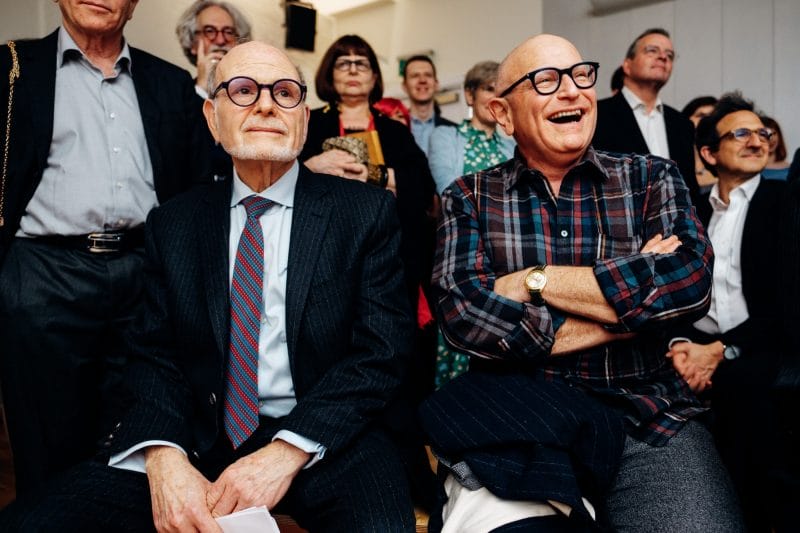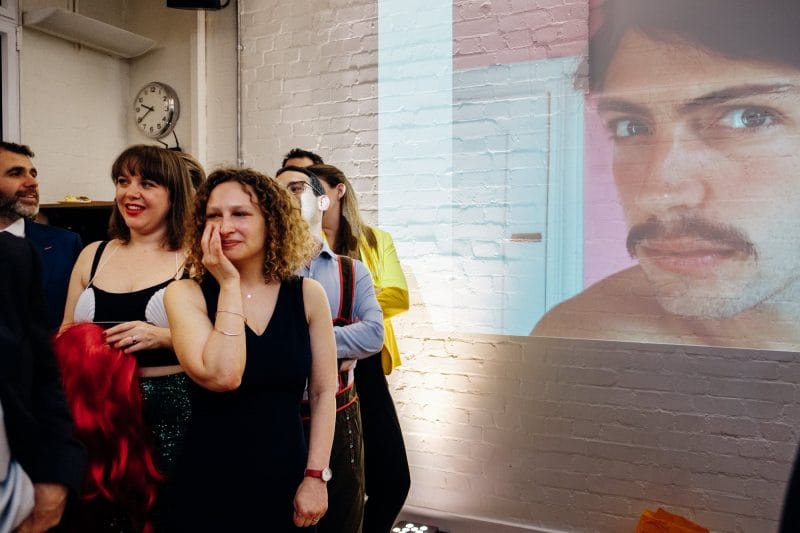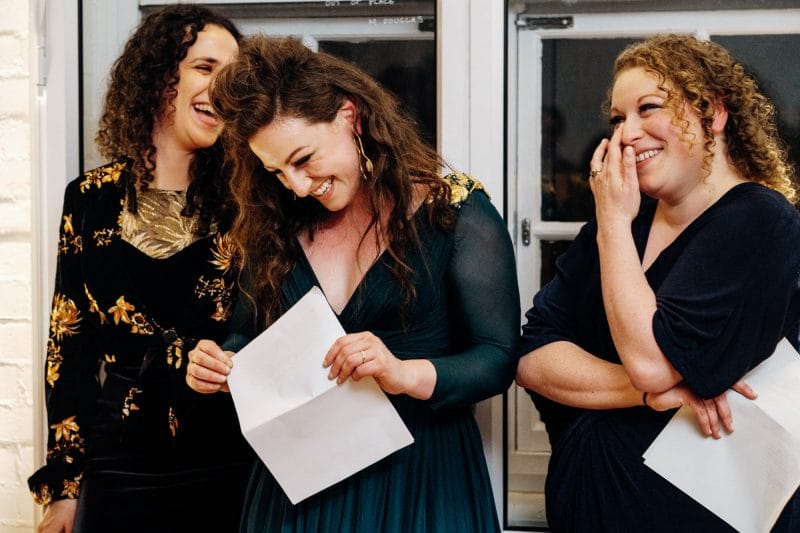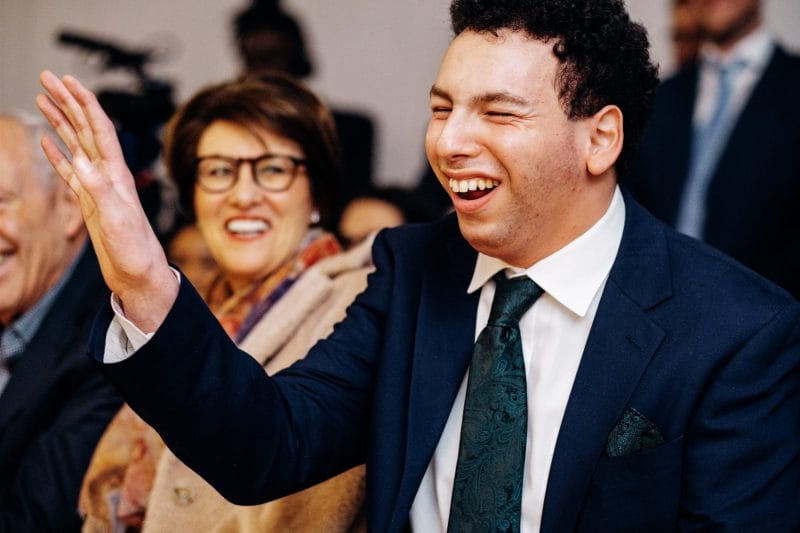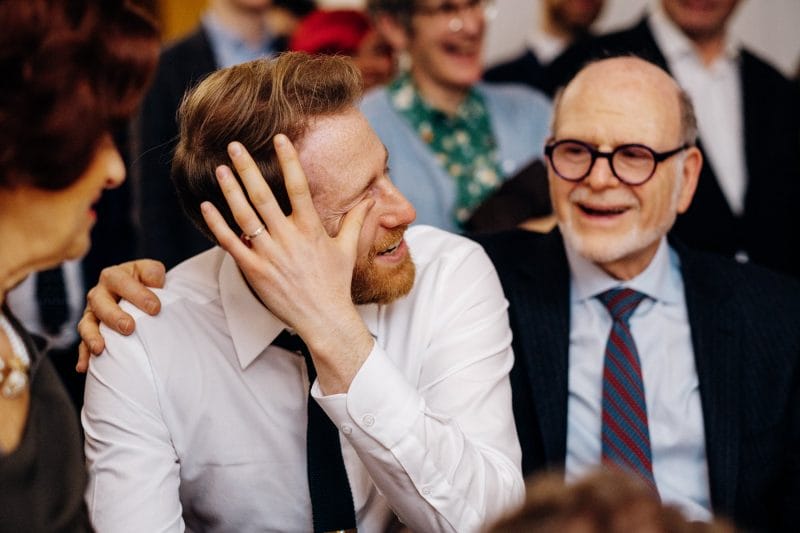 Jewish wedding party
The dance floor opened up with live music from The Balkanoes, and although the couple didn't plan any Jewish dancing their friends took charge again and had a spell of hora and traditional dancing.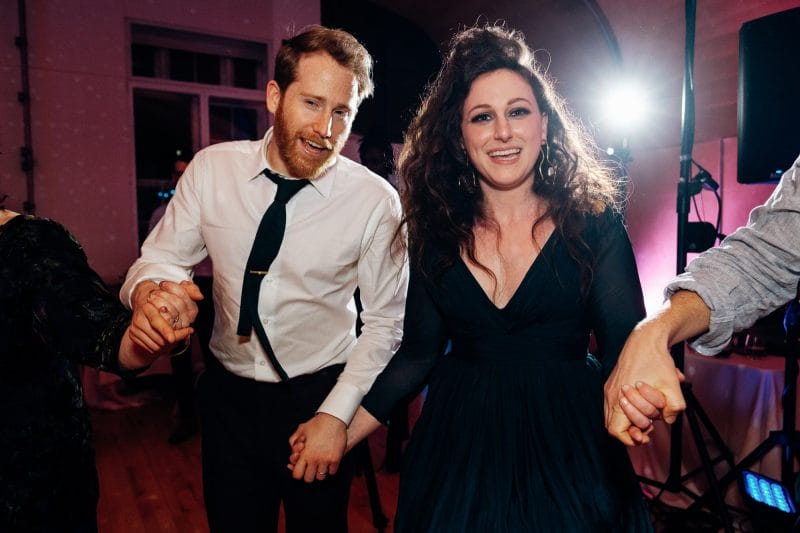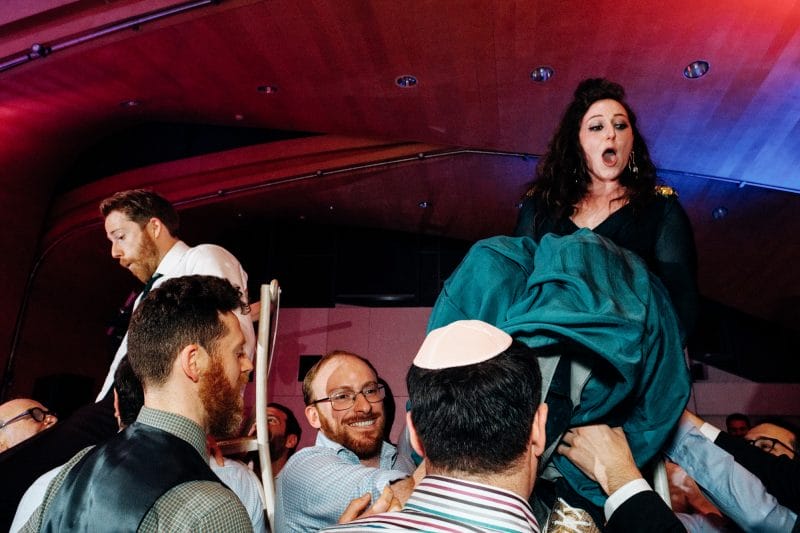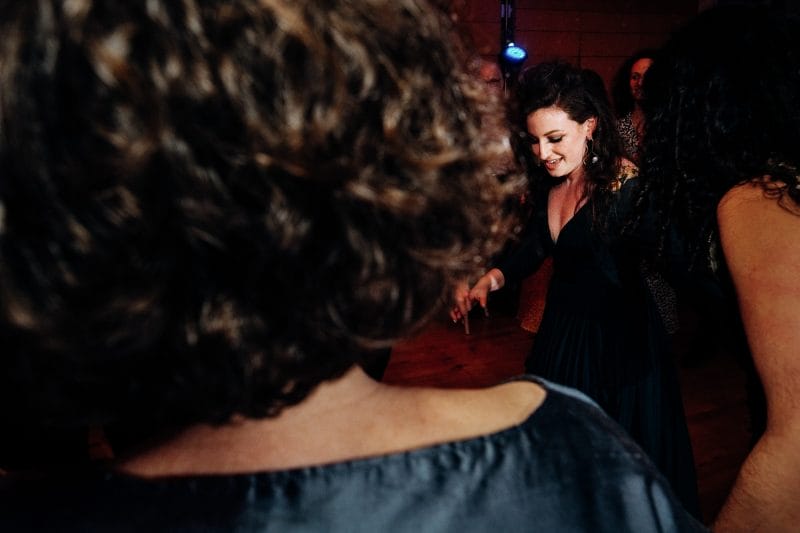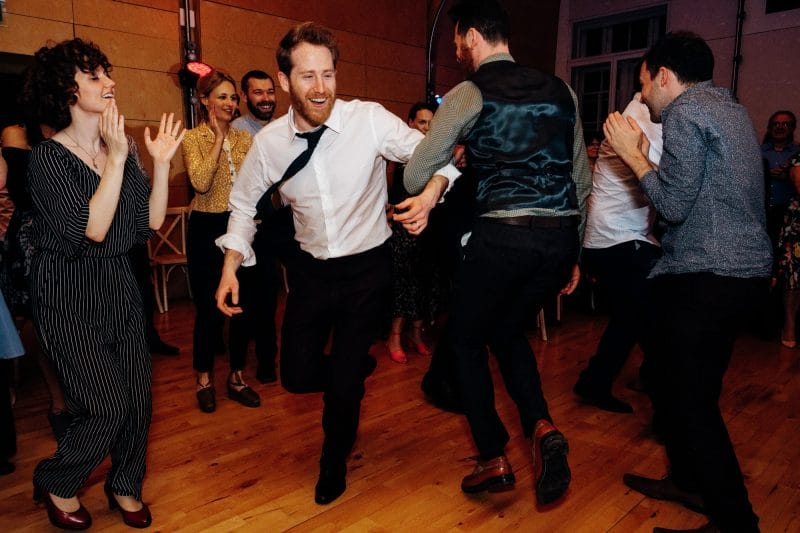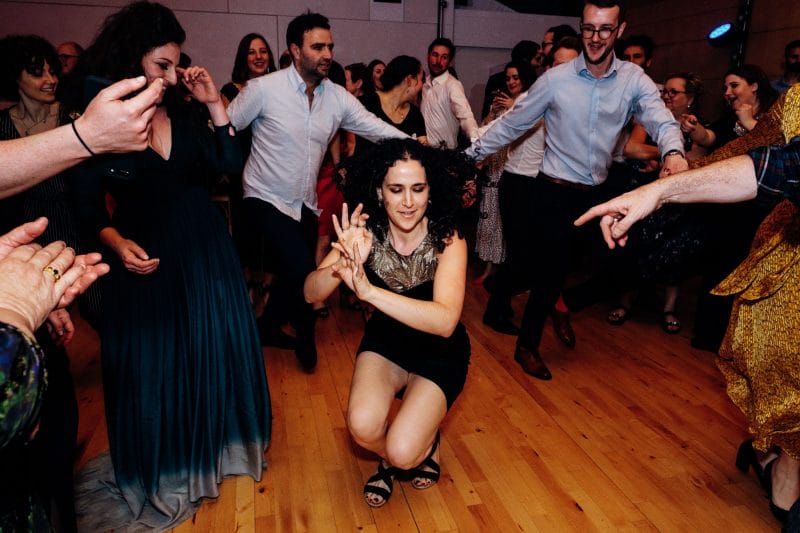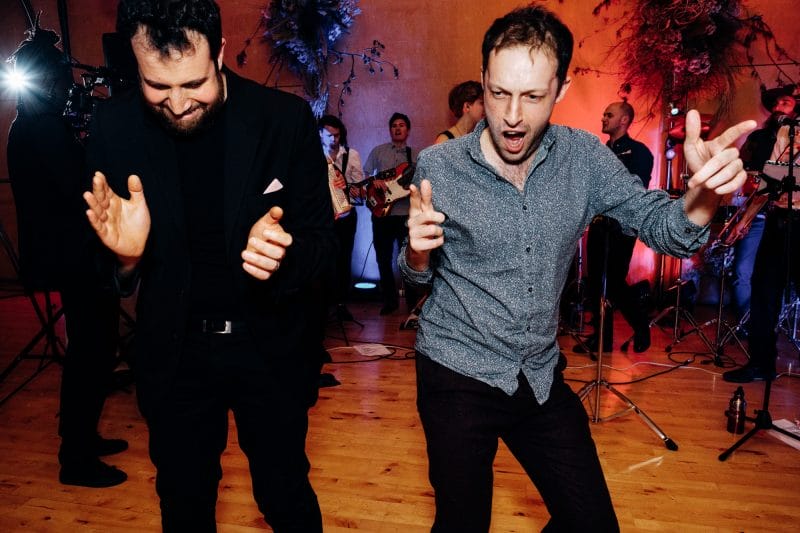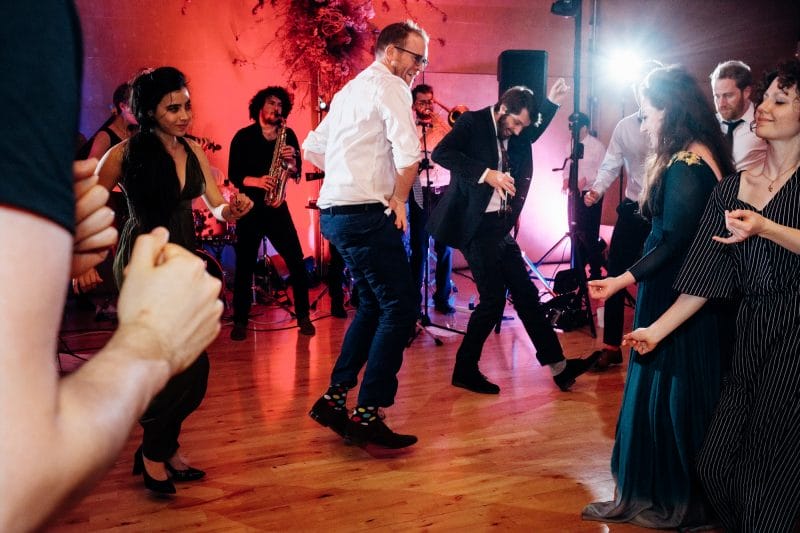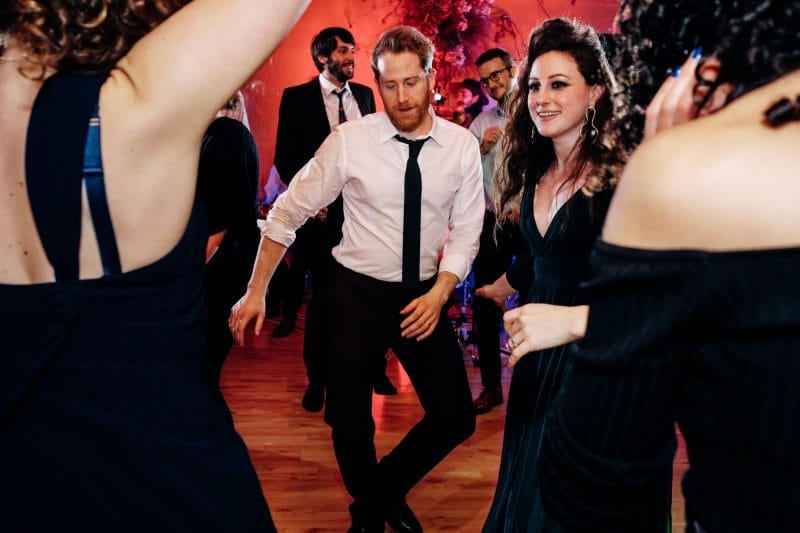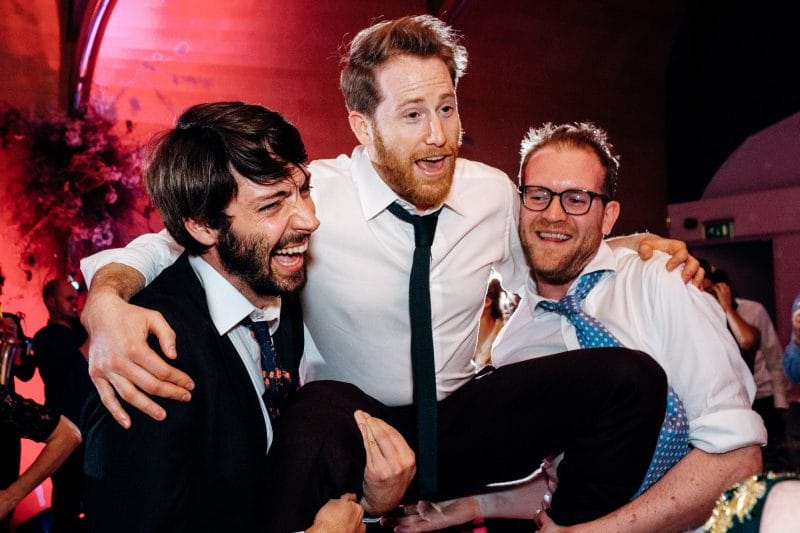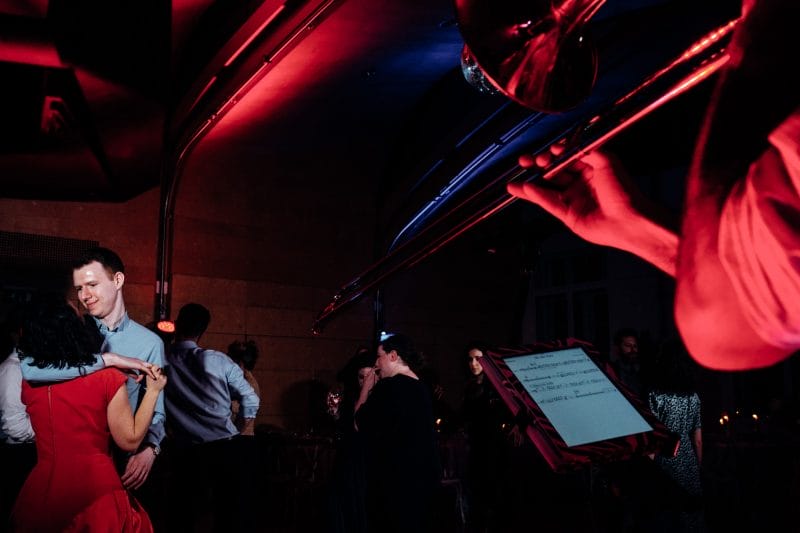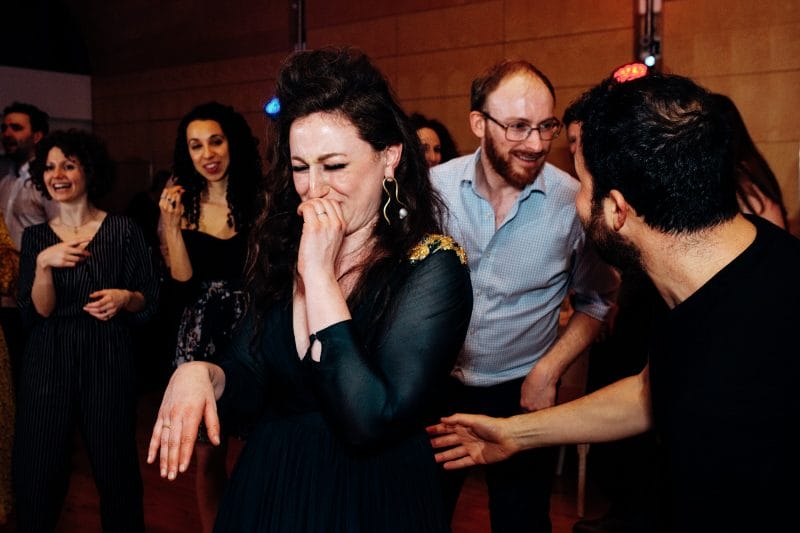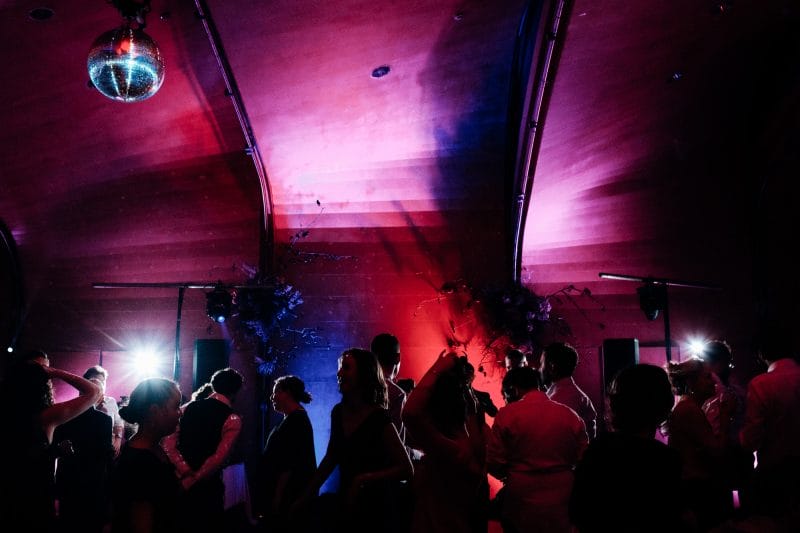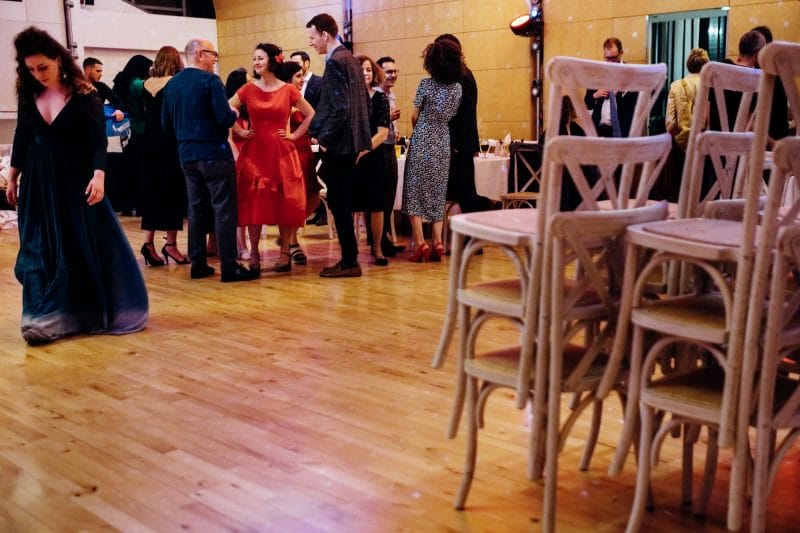 If you loved this post and wanted to see more fun Jewish wedding then check out this outdoor Jewish ceremony