Peckham Asylum Wedding
The Asylum Wedding venue is a unique and quirky wedding venue in Peckham, London that I've shot at many times. Its incredible aesthetic means it can host both chilled fun weddings and also more alternative weddings. Today's post features an elegant Belgian wedding that started in the Warrington Hotel. The Warrington Hotel is a beautiful boutique hotel pub with a small number of gorgeously decorated rooms. After the bride got ready with her family, they all zipped over to The Asylum in Peckham for the ceremony
London wedding at The Asylum
The couple opted to have a ceremony delivered by a friend, along with speeches from a multitude of close friends and family from different parts of their life. They also had a ring warming ceremony where each ring was passed through the hands of all the guests and blessed with their love and well wishes. They had a folk guitarist performing between some of the heartfelt speeches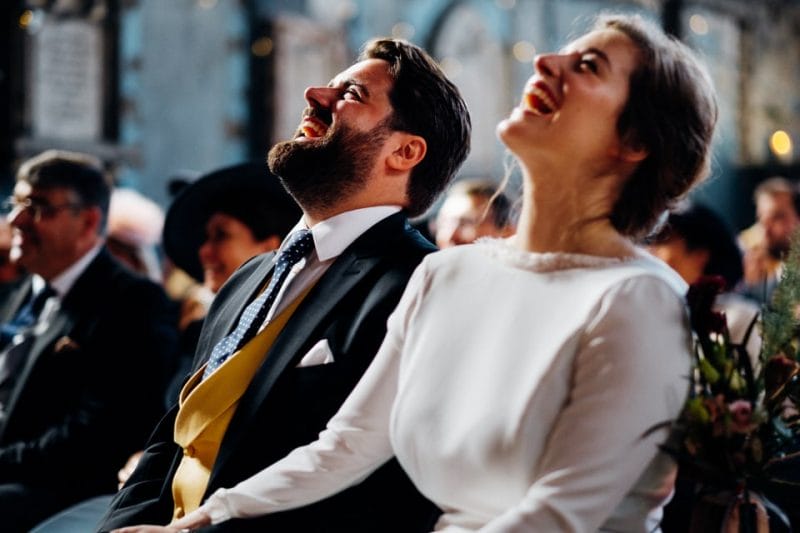 Bistrotheque wedding reception
After the ceremony they had brief drinks at The Asylum before boarding a bus to their first reception venue the Bistrotheque which is a hidden away restaurant specialising in oysters- a Belgian favourite!
At the Bistrotheque they also had their best people deliver some speeches and had a caricaturist entertain the guests, along with customised mint favours before every collected their table plan name card to take to the Amadeus Centre for the wedding dinner.
Amadeus Centre wedding
The Amadeus Centre is a two room venue that was decorated with an abundance of fairy lights and elegant greenery by florists Hattie Fox. the bride and groom opened the dinner with their speech, before the parents gave speeches between the mains and the croquembouche dessert.
Whilst the catering staff turned the main dinner room around into a dancefloor, the guests all went downstairs to enjoy a live band John Bull & the Bandits.
London wedding party
After the upstairs room was cleared, the couple had their stunning first dance under the blanket of fairy lights