Winter wedding at Hyde Barn
Rebecca and Tina are two fantastic women and impressive hockey players who I met shooting their fellow Hockey Players' wedding a year or two ago. They planned to have a winter wedding just before Christmas held at Hyde Barn, an all in one wedding venue with several great spaces to get ready, have the ceremony and wedding dinner. They got ready in the morning in rooms opposite each other, having their first look in the corridor between the rooms and then seeing their dads for the first look down a staircase. Their dresses were a surprise to each other, and their bridesmaids wore a bold blue and bridesmen wore dark blue suits.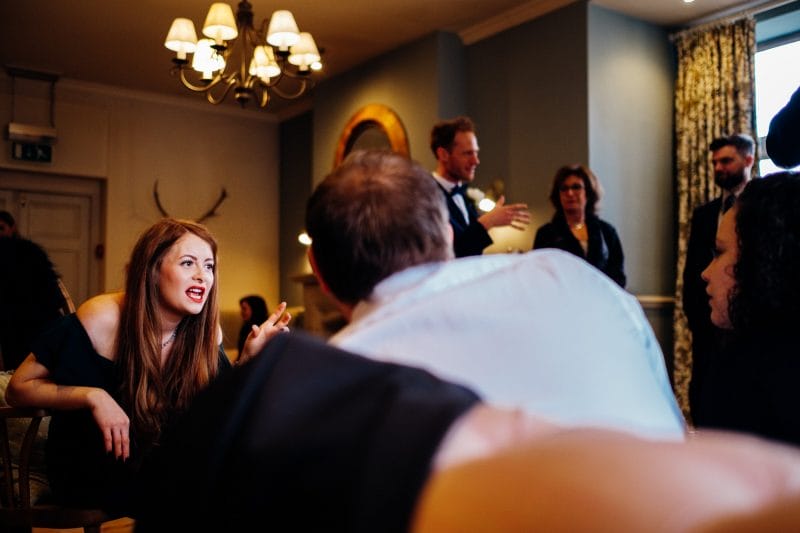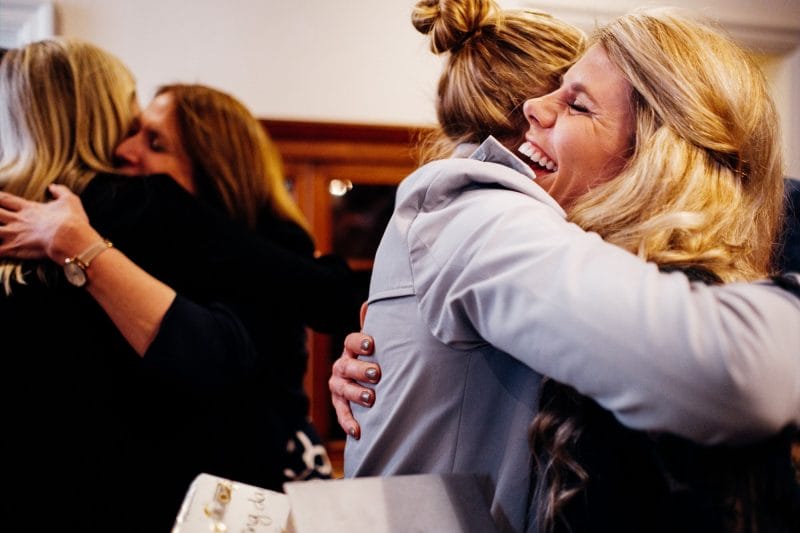 The ceremony takes places in a modern built barn that has heating (much needed for a winter wedding!). Rebecca and Tina decided to enter at the same time as equals down two aisles with their dads, before joining together to walk the final half of the aisle holding hands.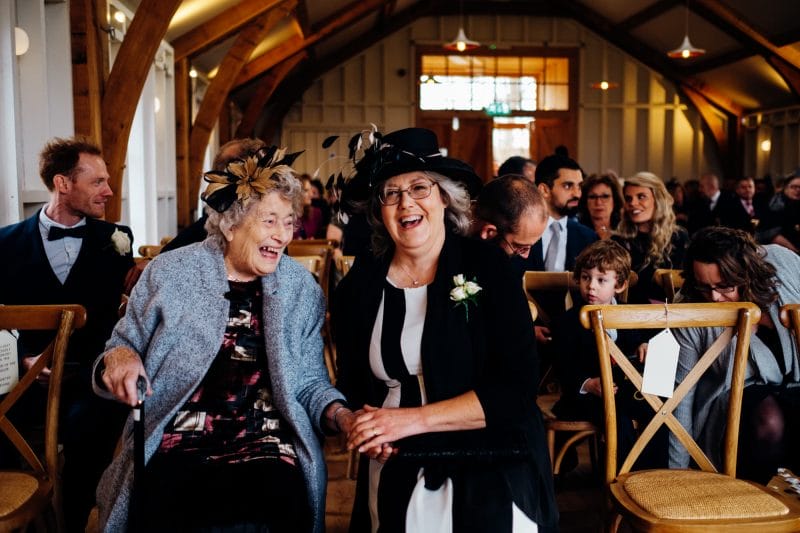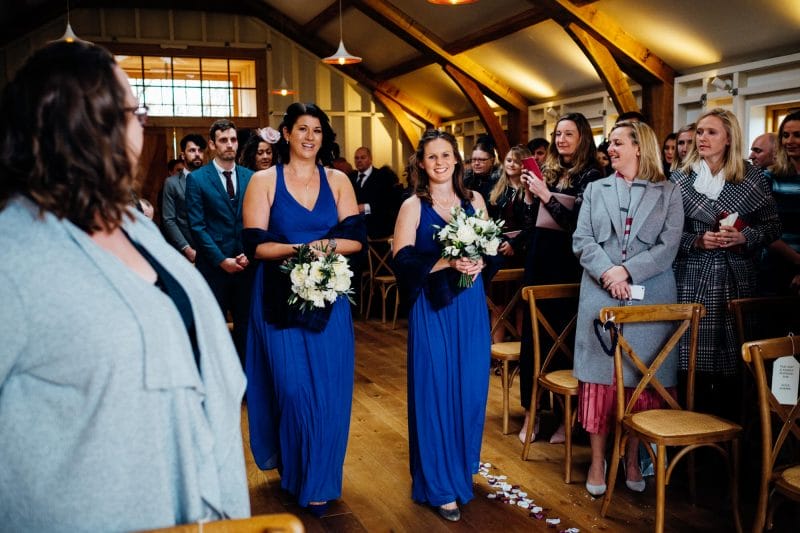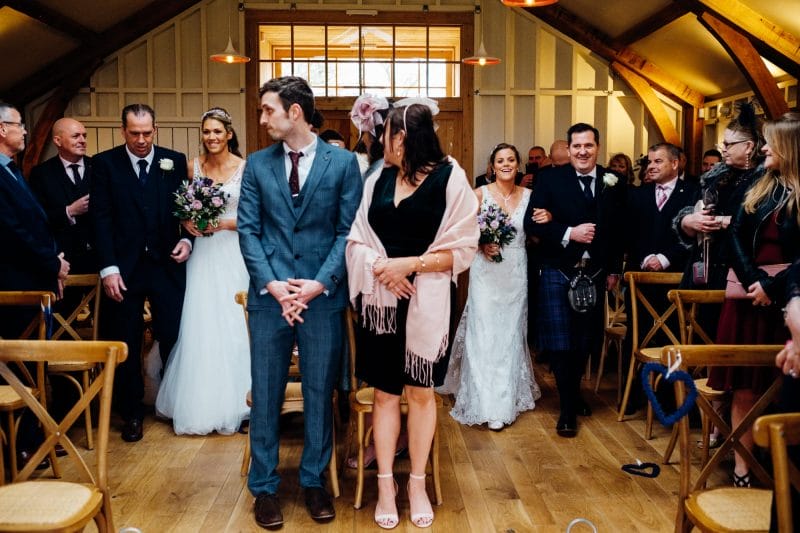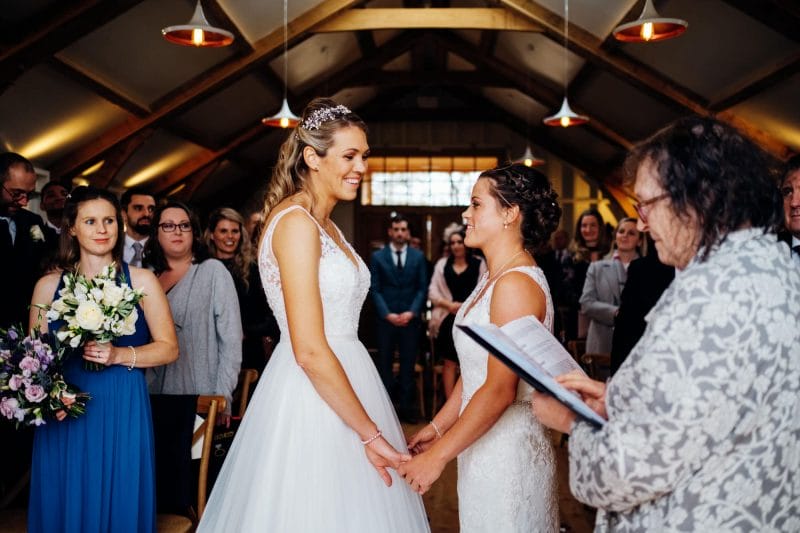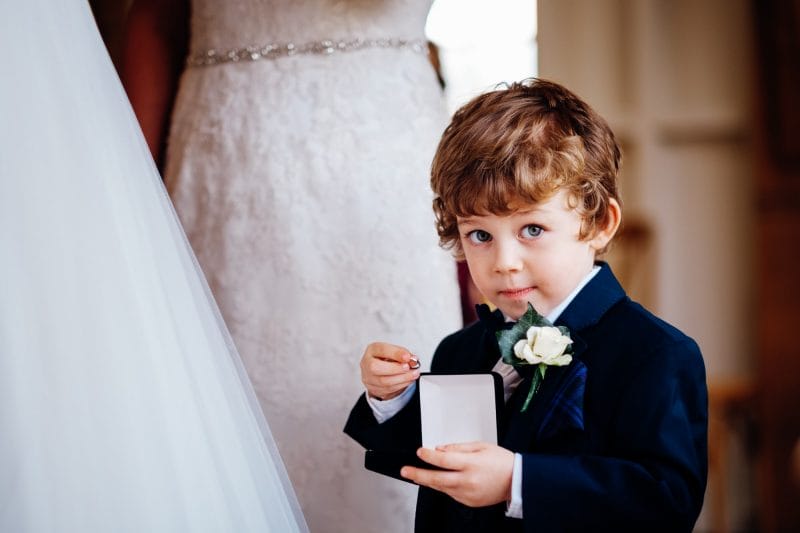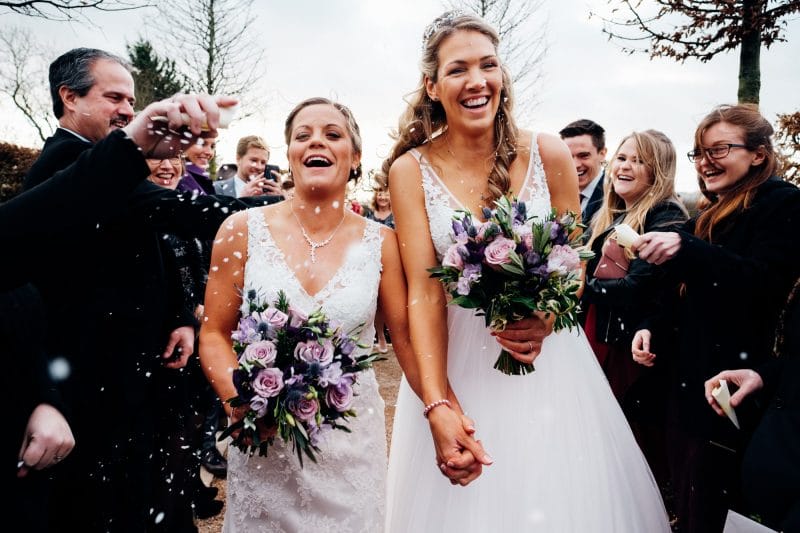 As their winter wedding was on a super windy day, we all rushed over to the main building for indoor drinks. The couple had planned for bad weather and brought blue and purple Hunter wellies to wear outside during the group and couple shots. Amazingly we were blessed with some winter sunset which gave us fantastic golden hour couple shots!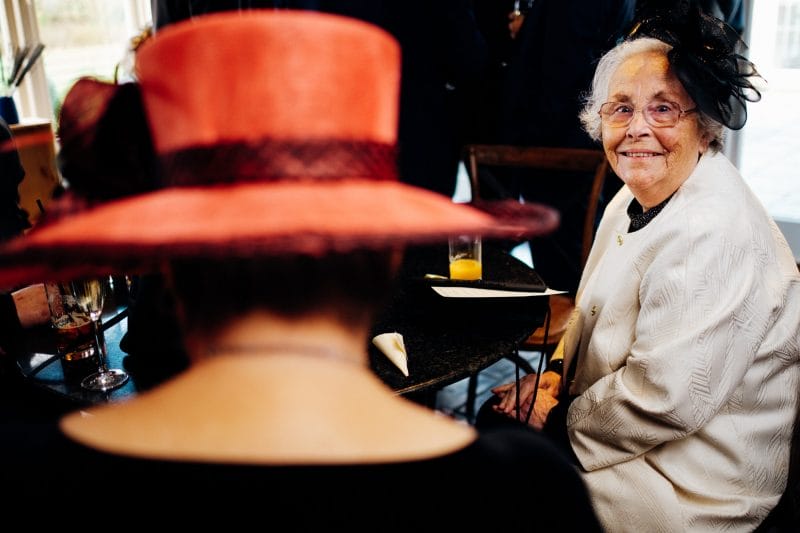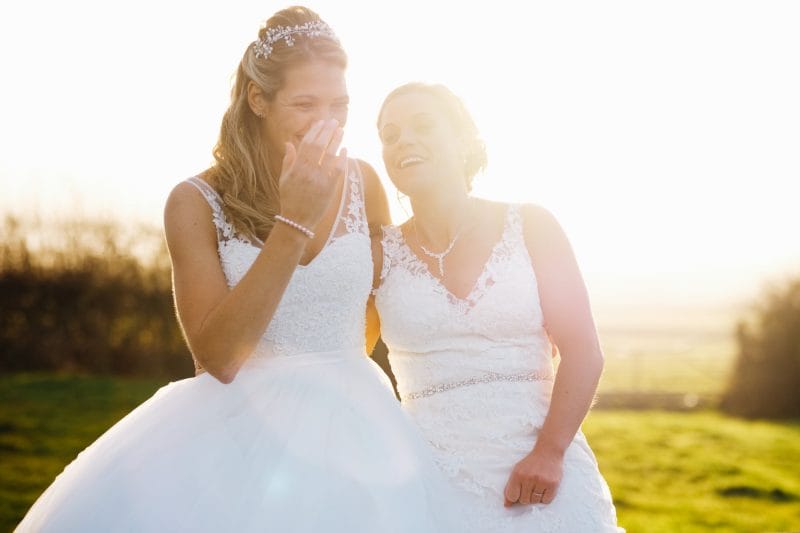 After their drinks reception the wedding speeches were given pre dinner. It became very obvious to me that their families love to drink, as one of their wedding gifts presented was a shot ski with a custom message!! Some of Rebecca's parents friends even brought with them some special liquer for all the various rounds on the shot ski.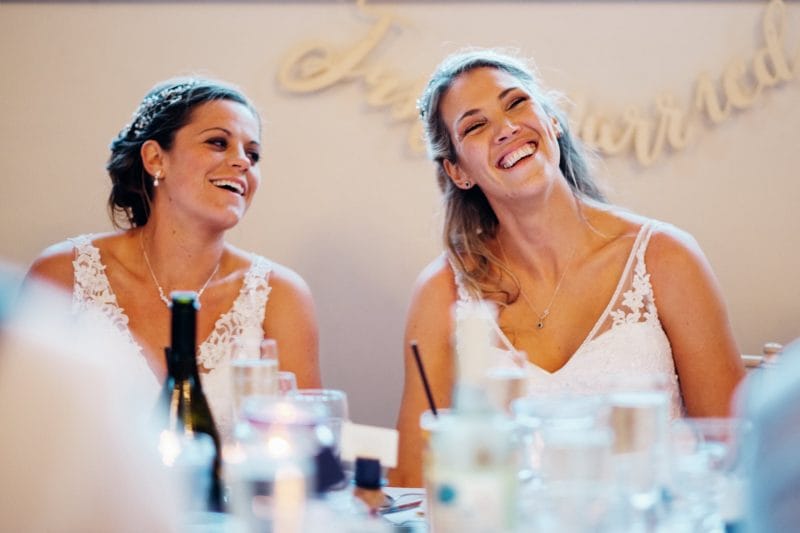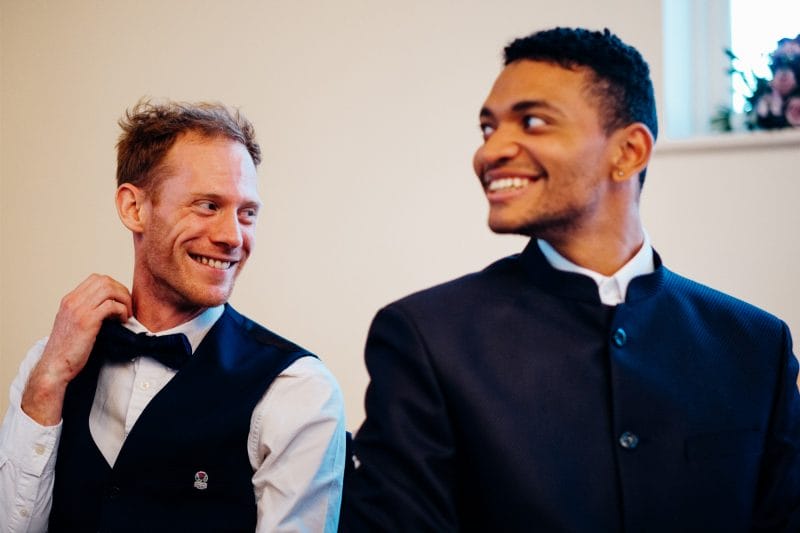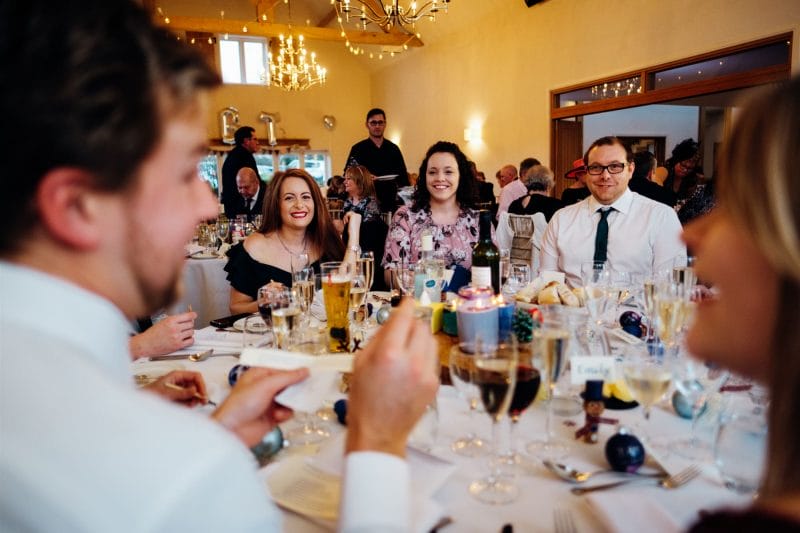 To entertain their guests they put Bex and Tina quizzes on the tables and had a fantastic photobooth for people to use throughout the evening. They also both gave their own speeches, I feel like recently I'm seeing a bride's speech at every single wedding I shoot! As a feminist this totally pleases me!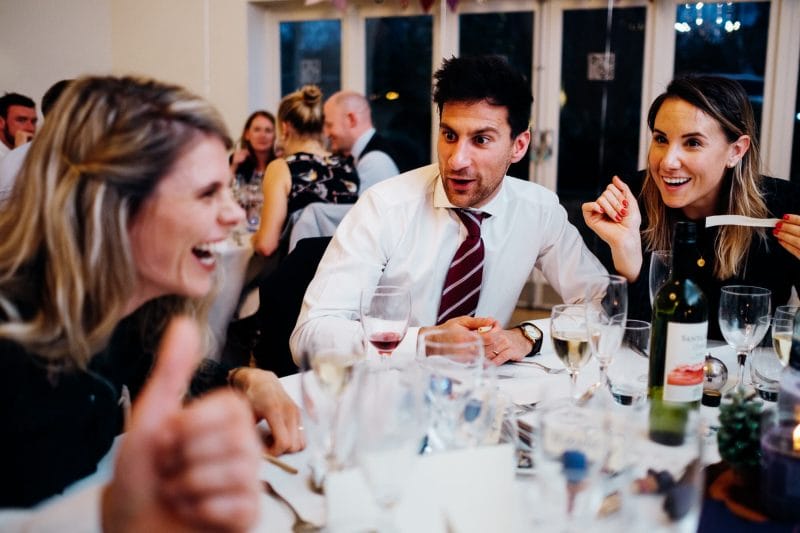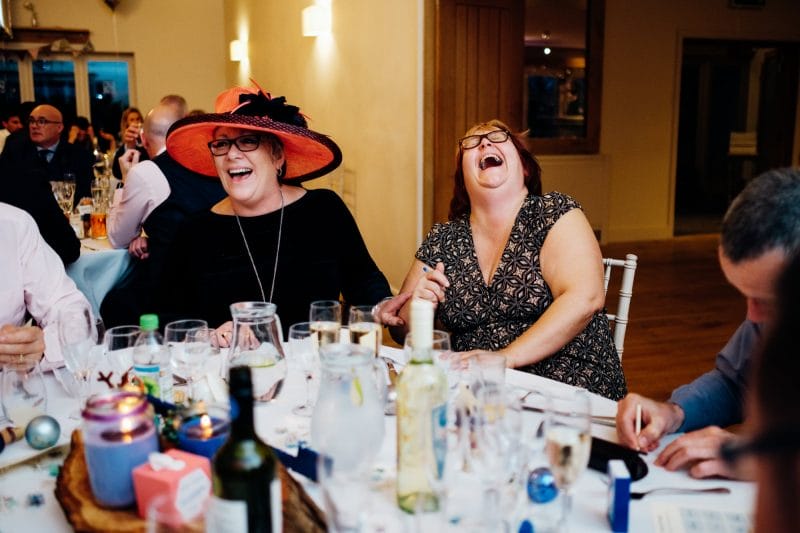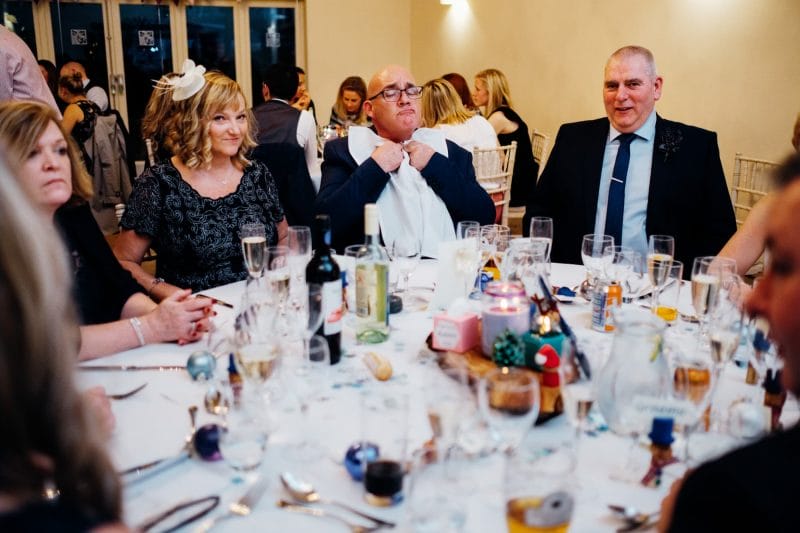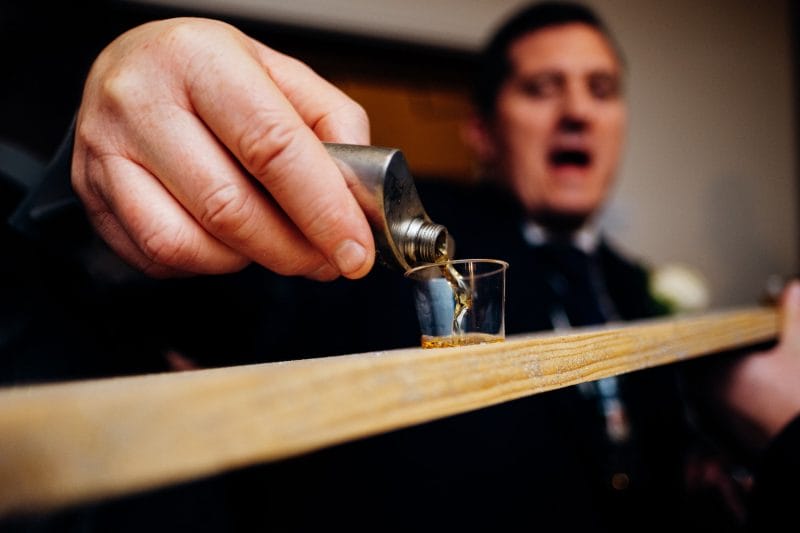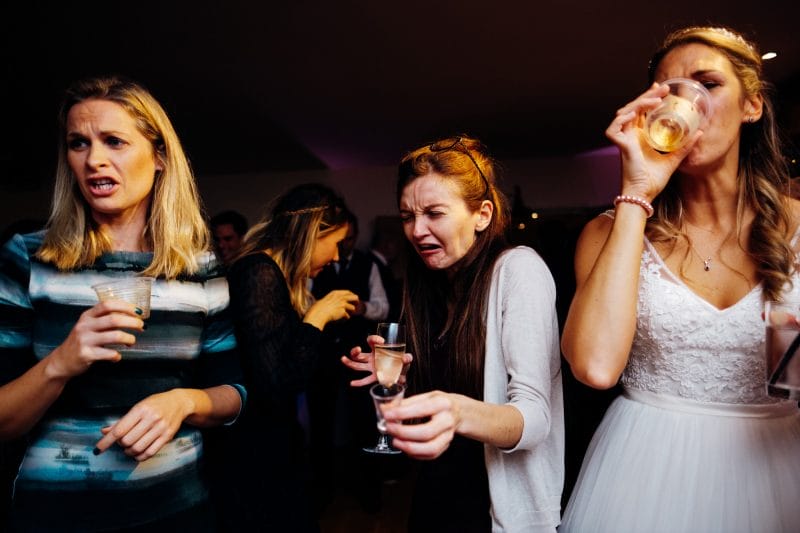 Being a Welsh-Scottish combo with the sweetie table they also put out some Welsh cakes and had a ceilidh after their first dance!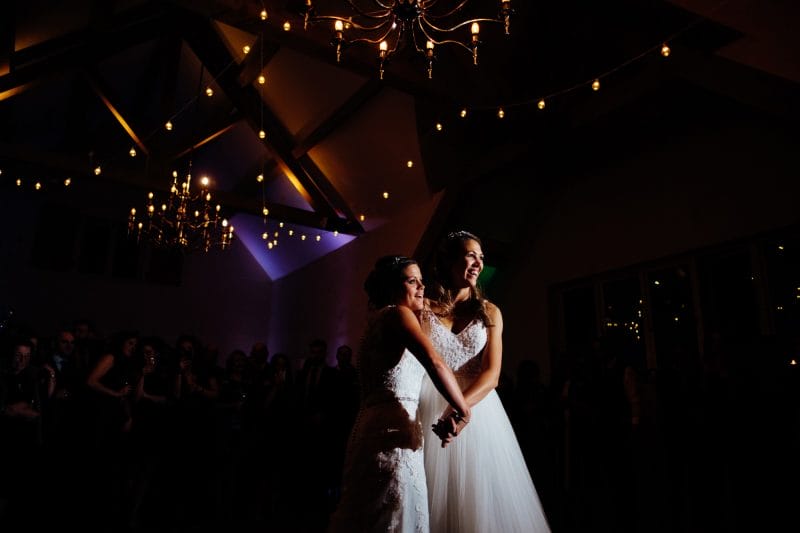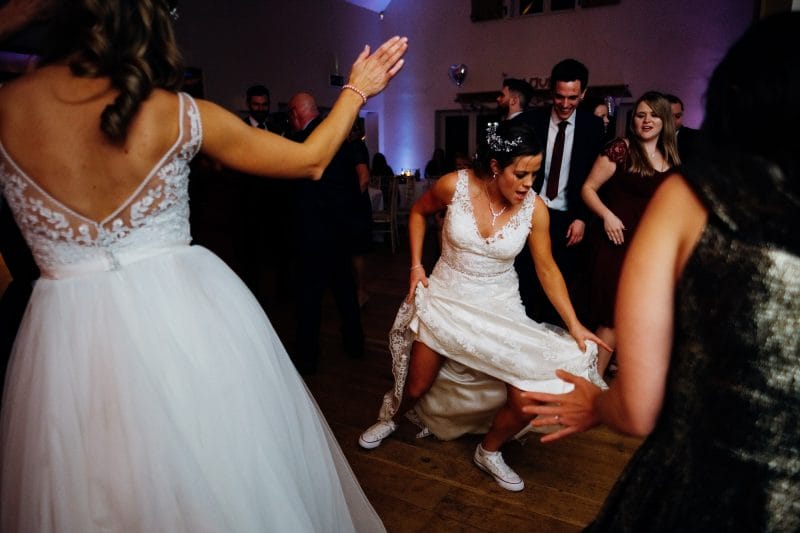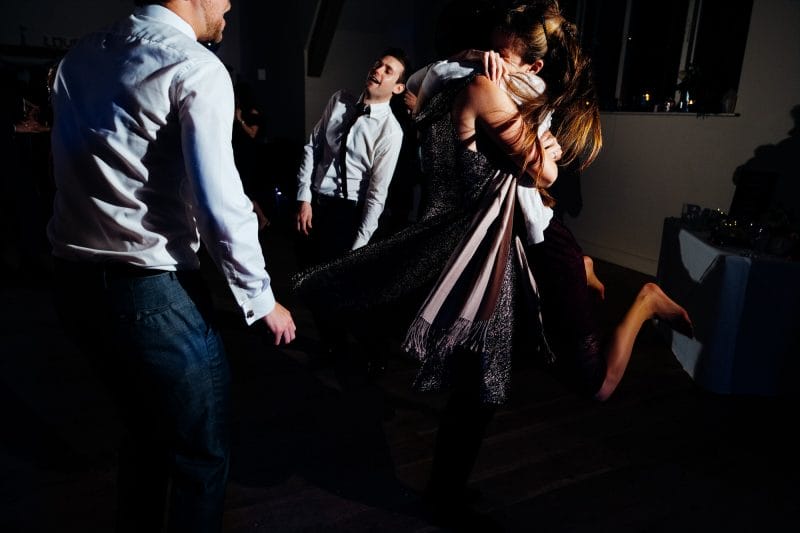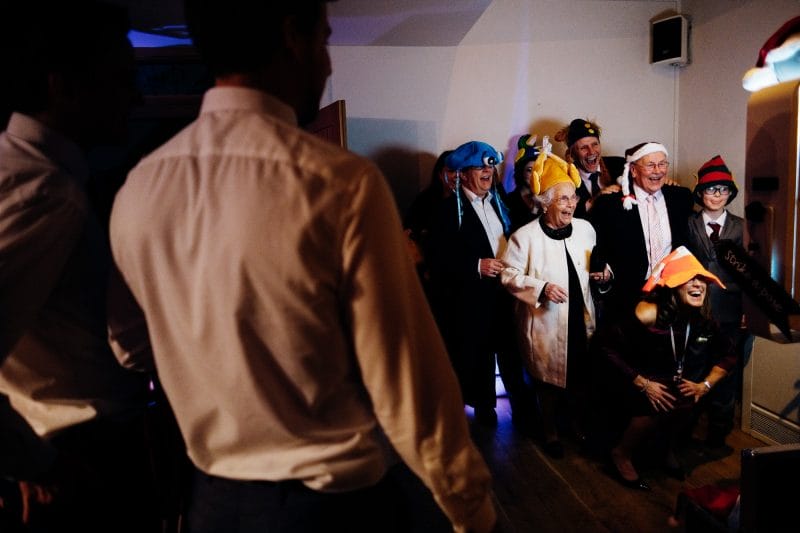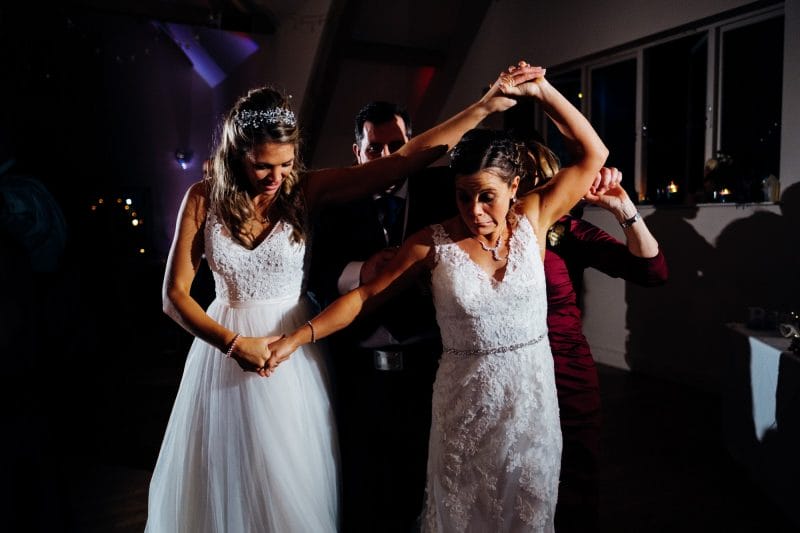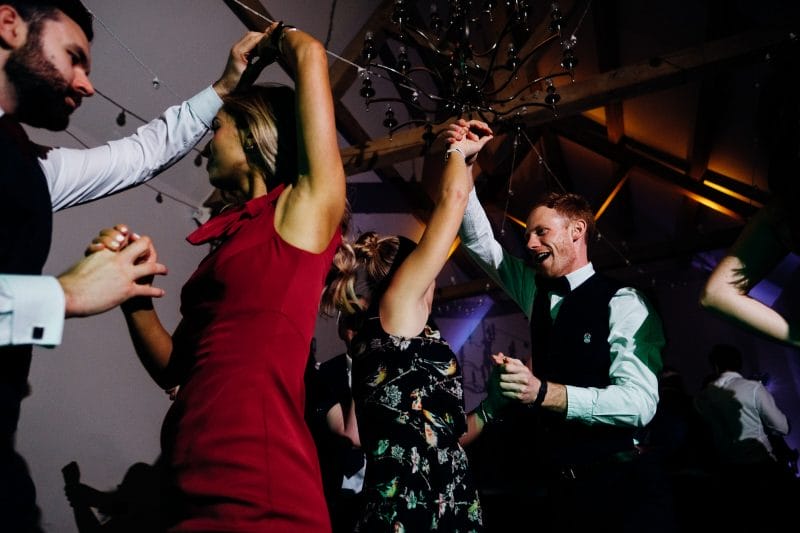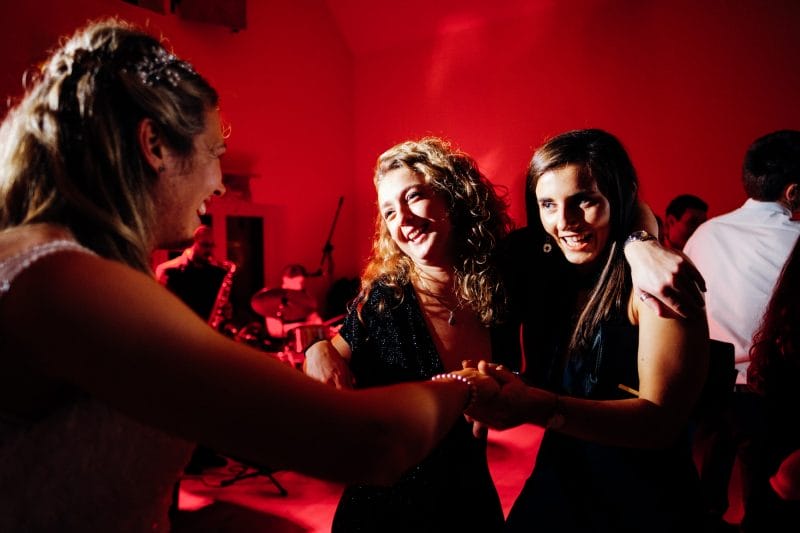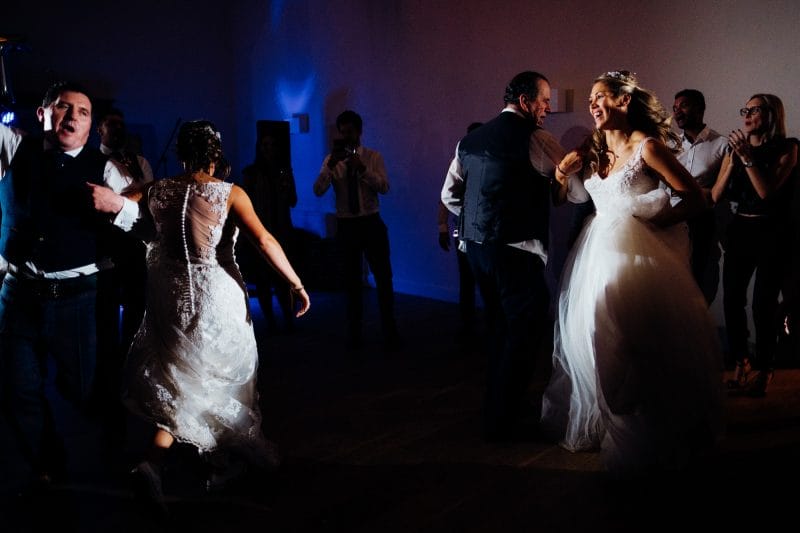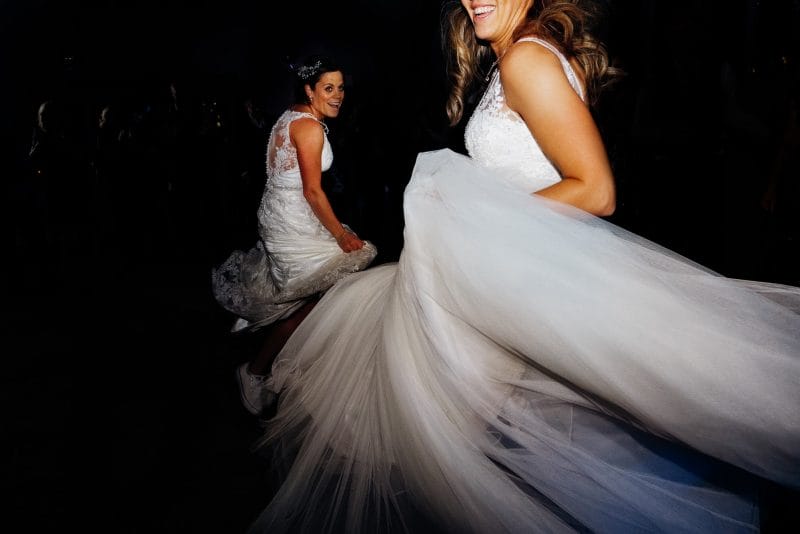 If you enjoyed that then check out my other winter wedding and barn weddings