Sopley Mill Winter Wedding
From the get go of meeting Hamish and and Rachel for their winter wedding I knew I was very keen to shoot for them because I knew they would give me "good face". I'll openly admit that shooting for happy expressive people becomes a gold mine for a natural documentary wedding photographer like myself, and this couple did not let me down! We started in the morning at a holiday cottage rental called Arniss Farm House where Rachel's hair and make up was done by the fab team at Amazing Face, an award winning Dorset based hair and make up company. The bridesmaids wore gorgeous dusky pink sequin dresses, whilst Rachel wore a sequin bodice wedding dress with a feather bolero as it was a winter wedding as very cold!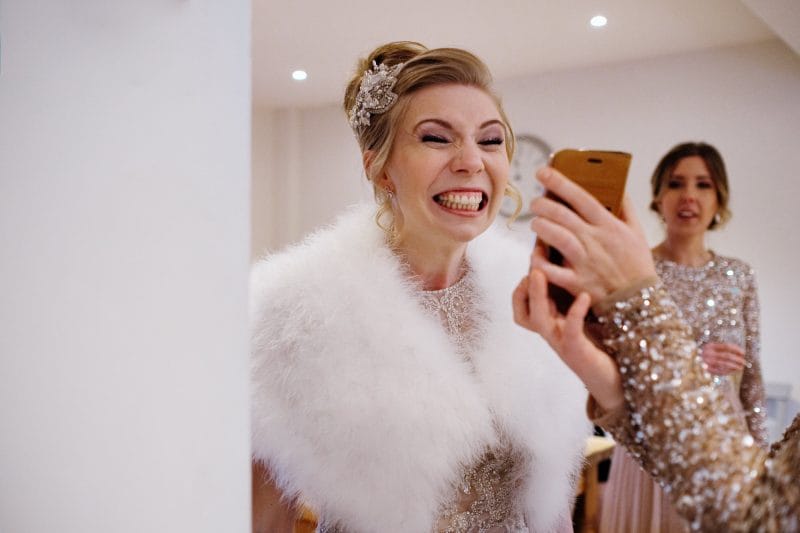 Rachel and her bridesmaids took several vintage VW camper vans to their wedding venue Sopley Mill which is a beautiful working watermill in Dorset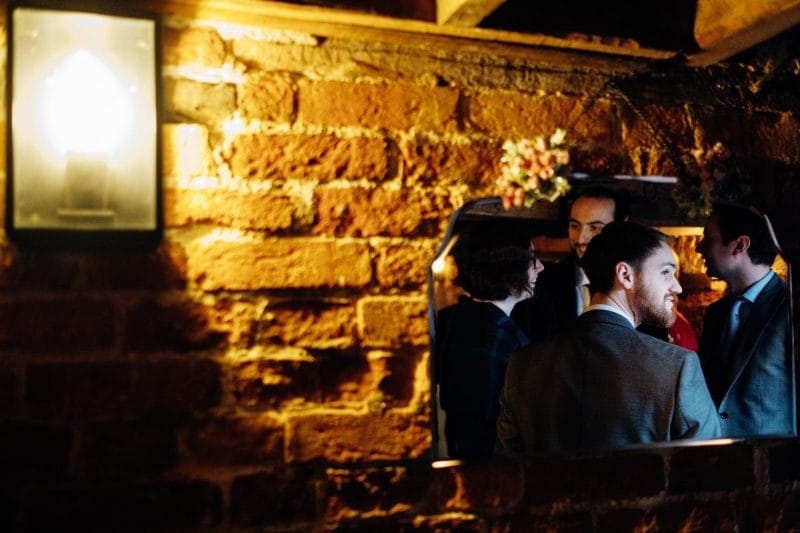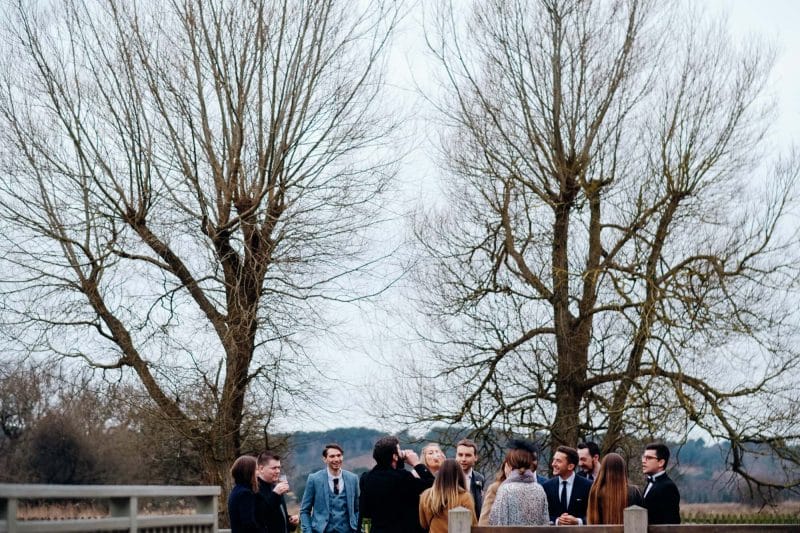 The ceremony was beautiful and emotional, with Rachel's brother's speech setting her off!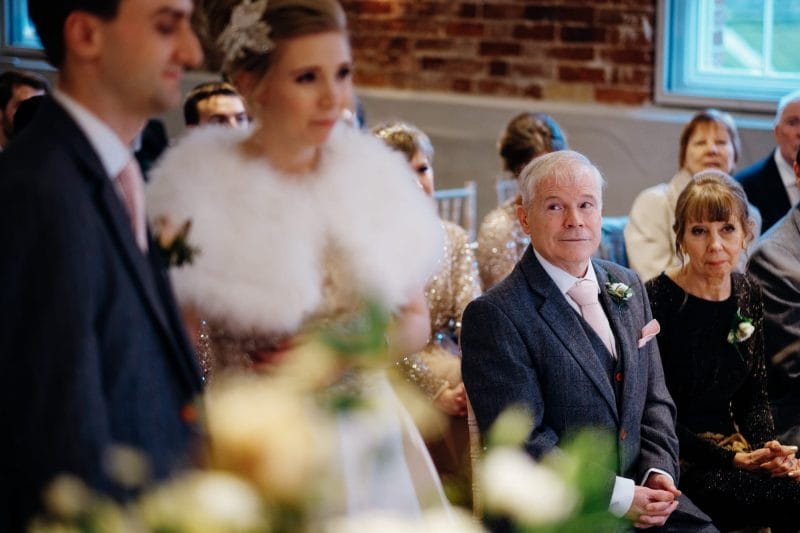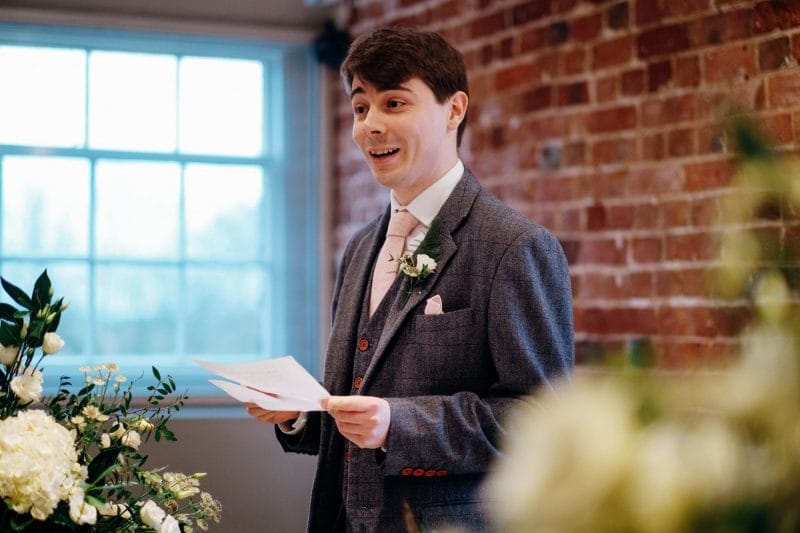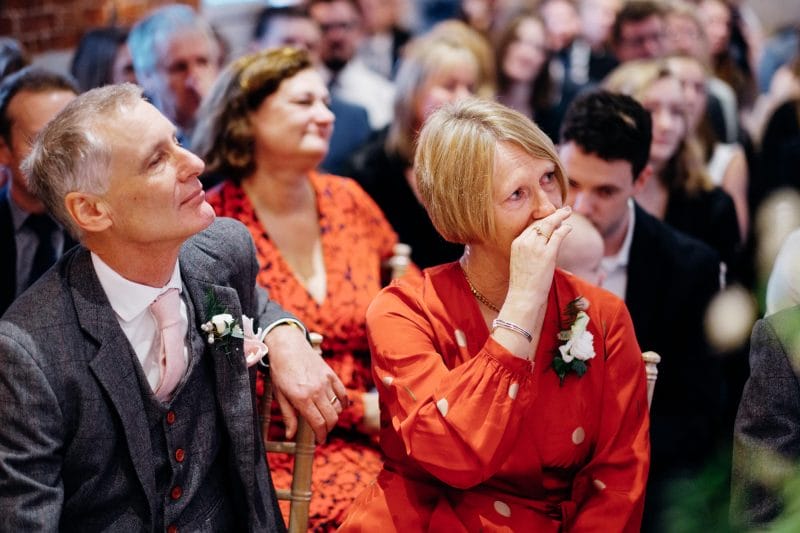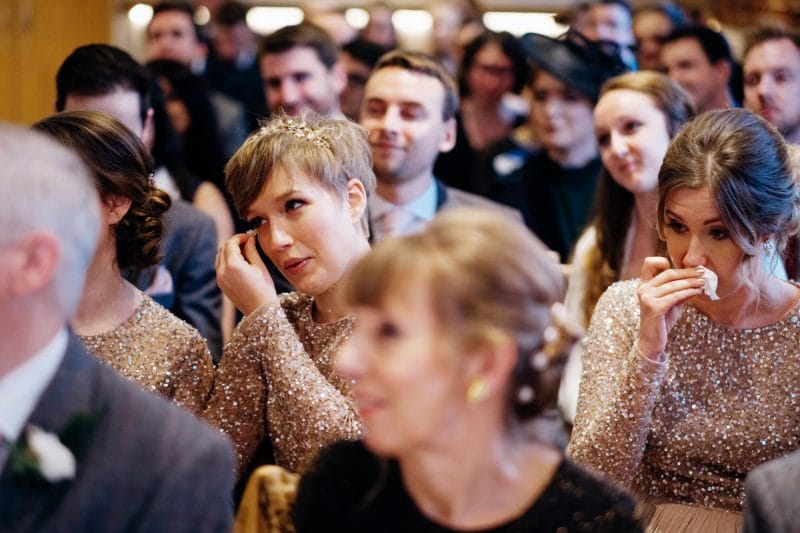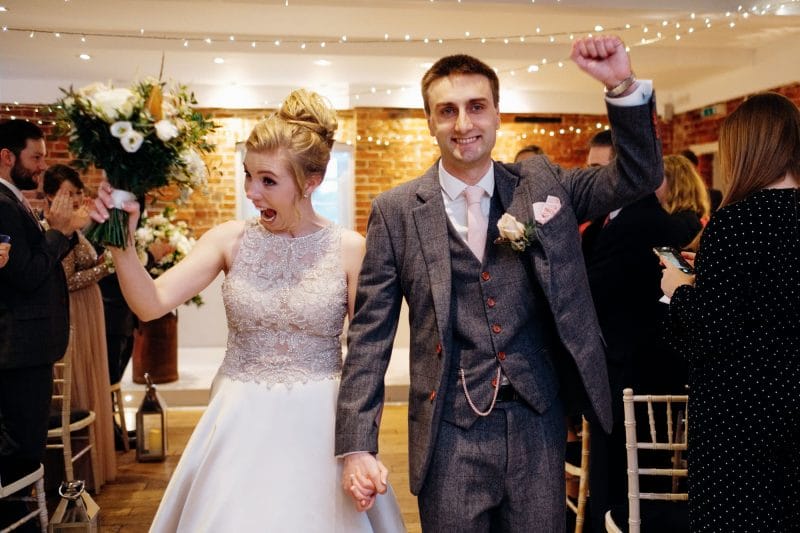 After their brilliant ceremony the guests went down (there's a lot of stairs at Sopley Mill!), to drink mulled wine and mulled cider. Their wedding was seamlessly managed by the fab Kayleigh Hartey from Dream Designs Dorset.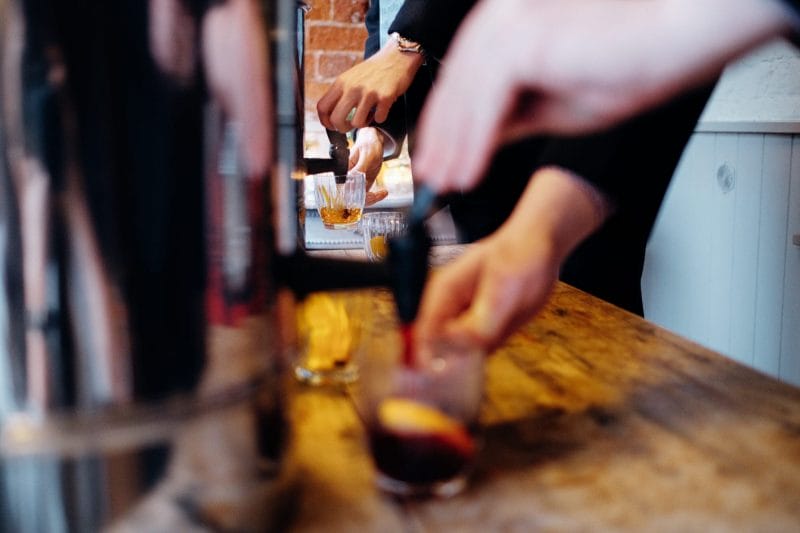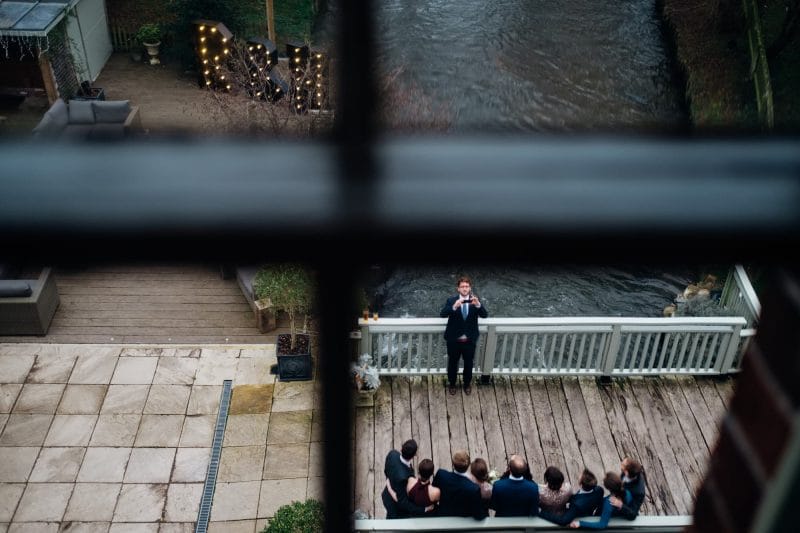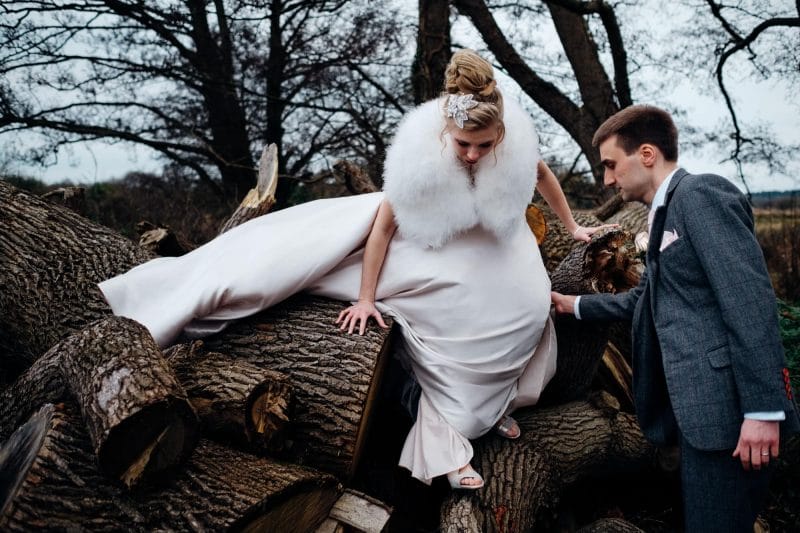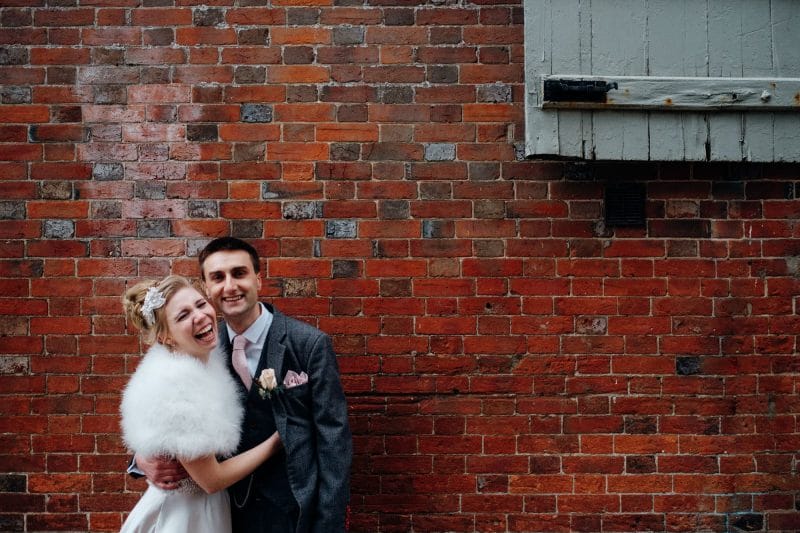 As it was a New Year's Eve wedding, they decorated the tables with lots of happy new year festive hats and party horns for the guests to enjoy!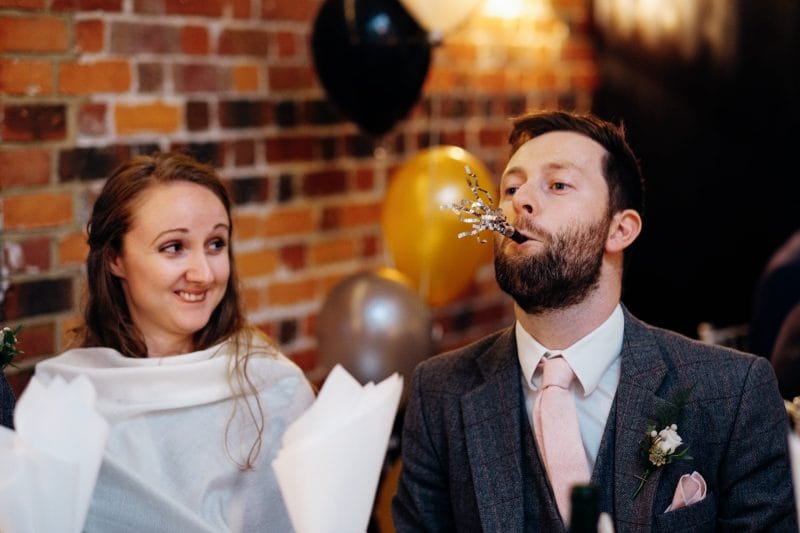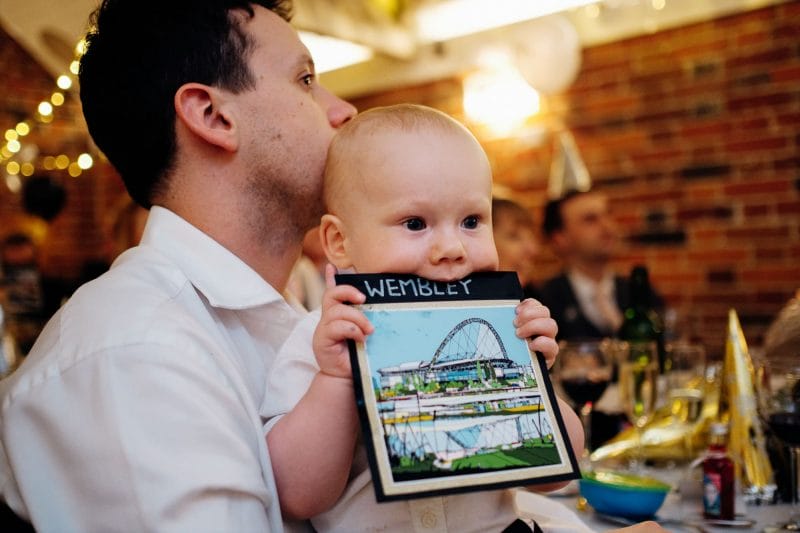 Rachel hilariously wore a plastic poncho as a bib throughout all the speeches, including the one she gave.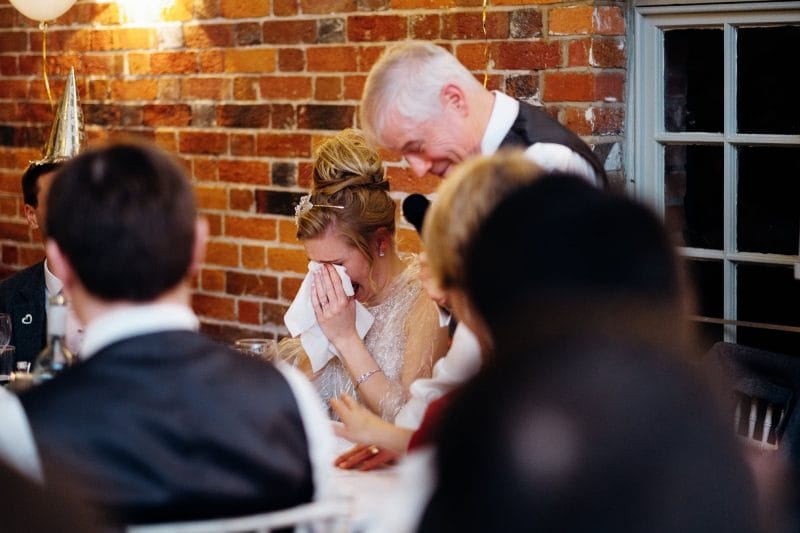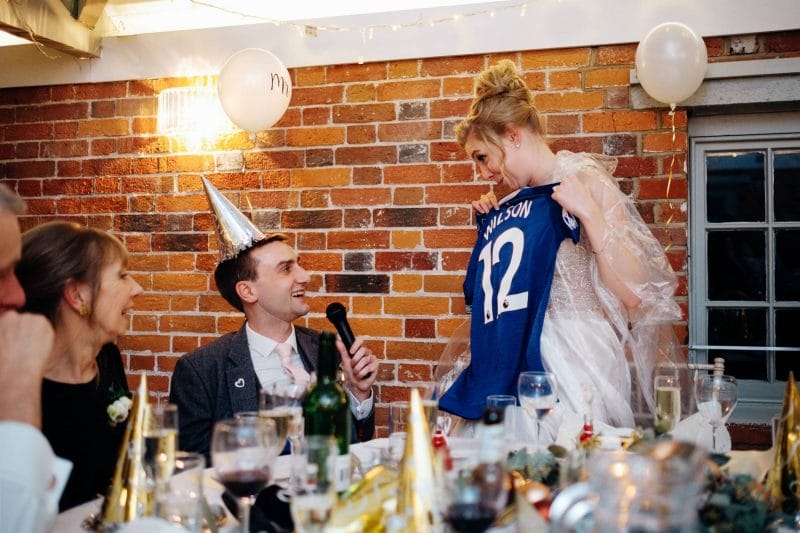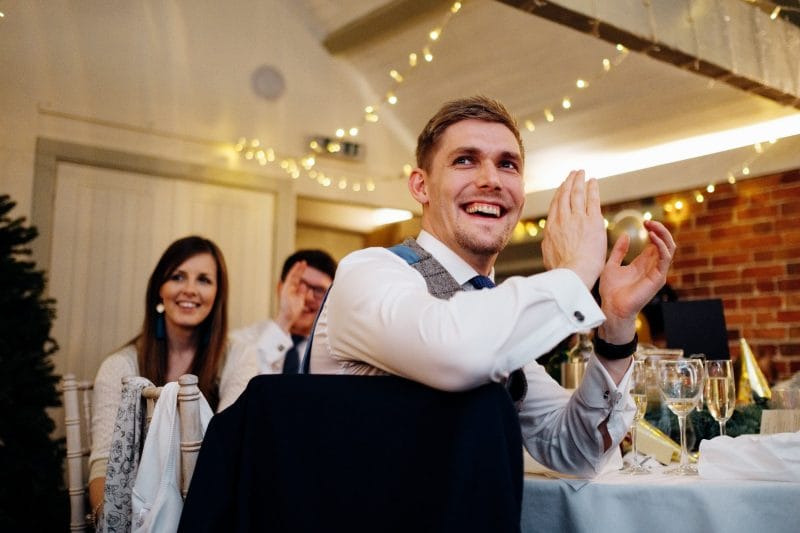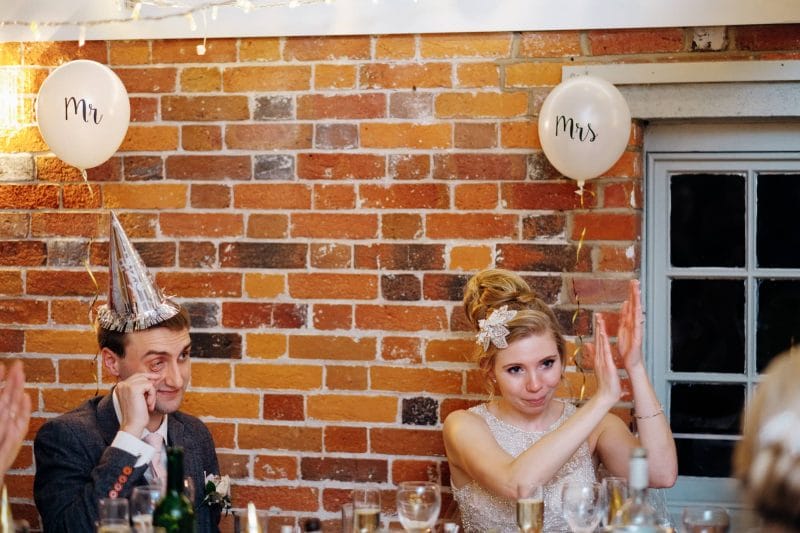 After the speeches they filled the 2019 themed dance floor bopping along to fantastic energy and music provided by Festive Sons.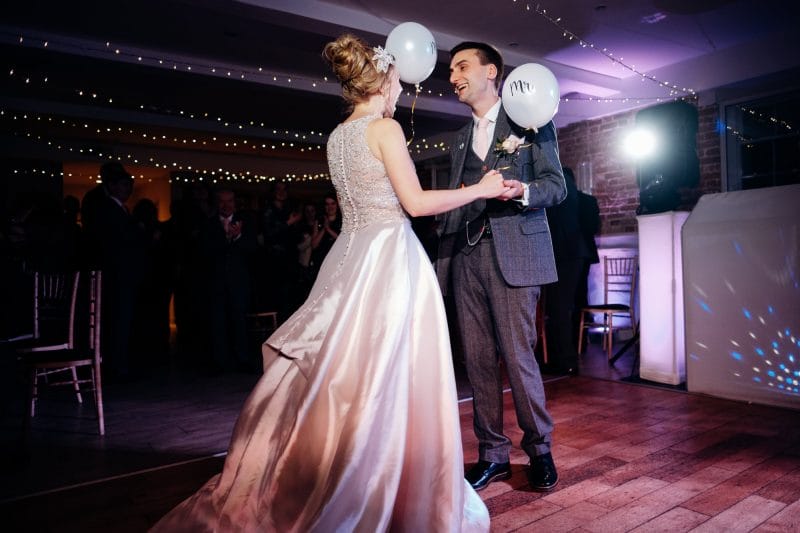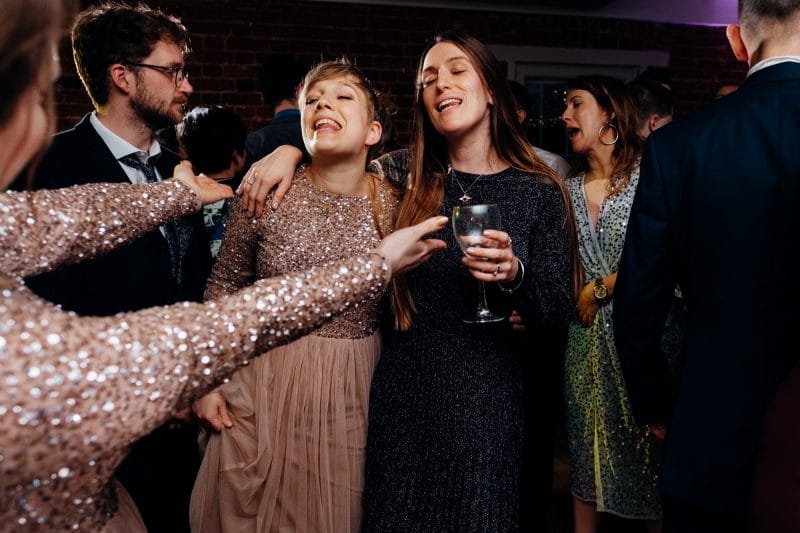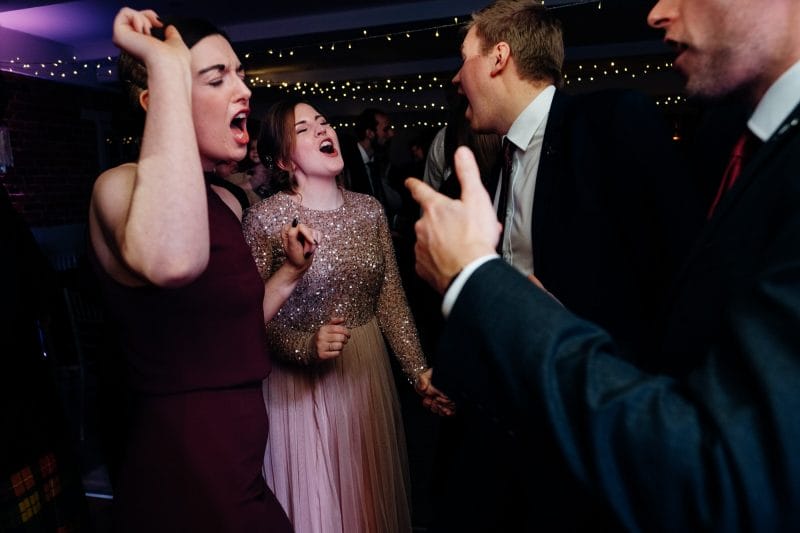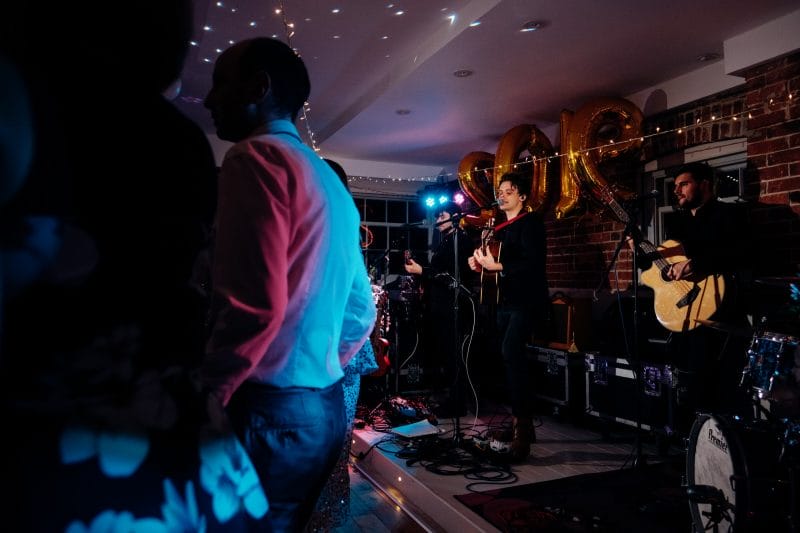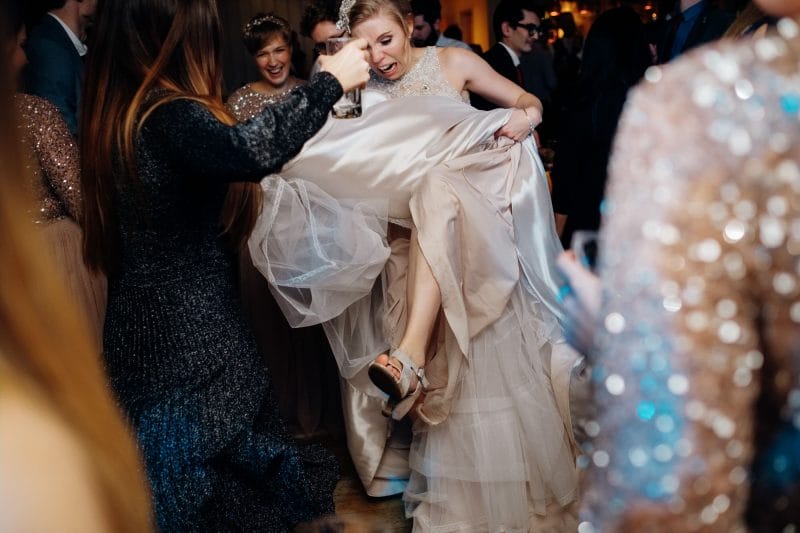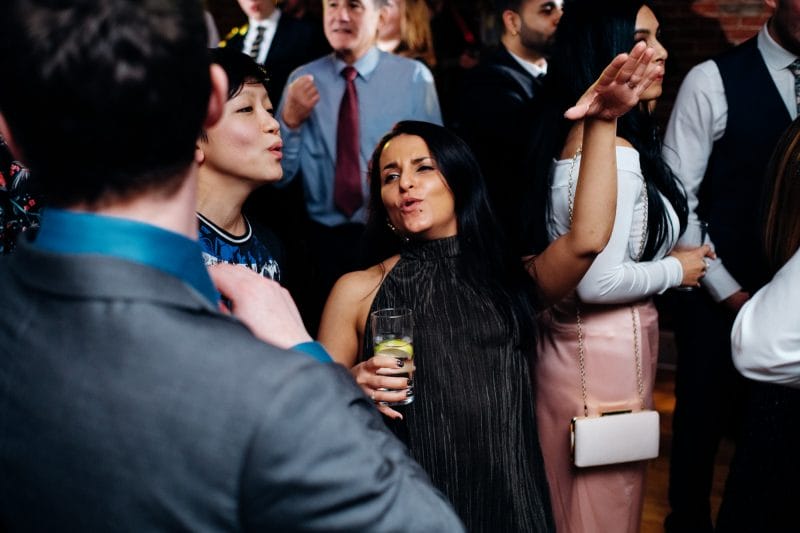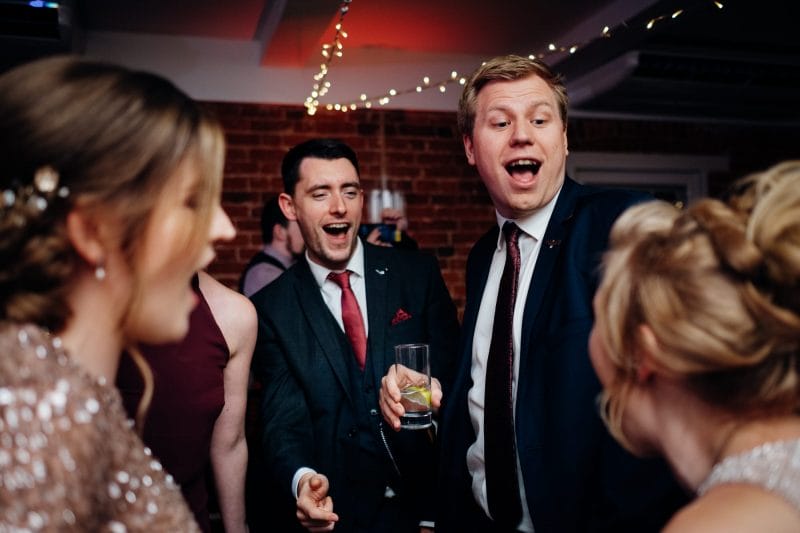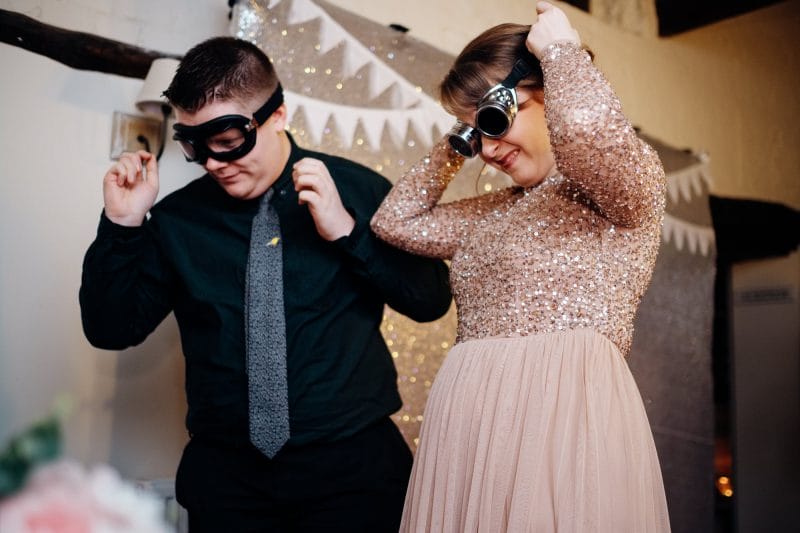 Being a New Year's Eve wedding I stayed past midnight to make sure I caught the wonderful countdown into the new year! I limit the number I shoot and often stay pretty late at weddings as I think it's important to tell a full story of each individual wedding.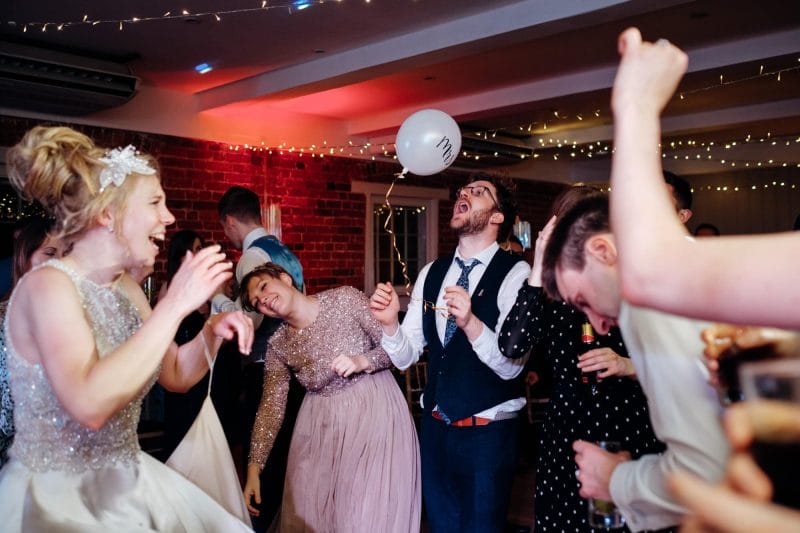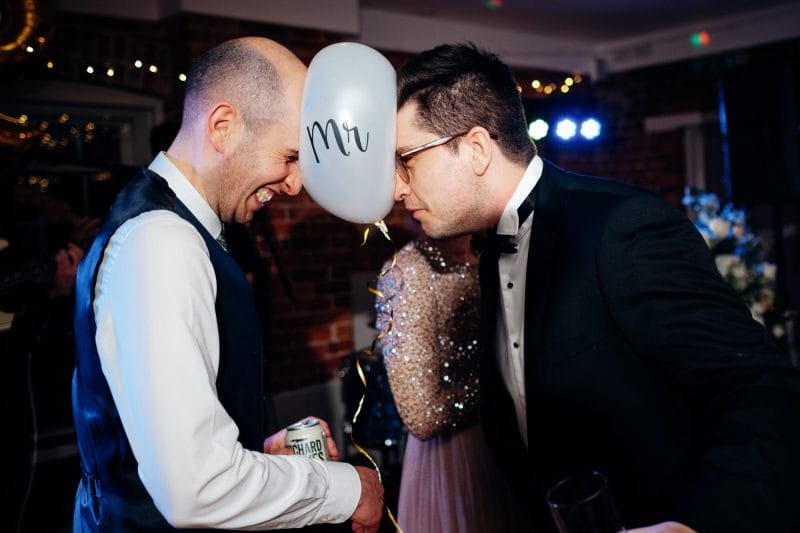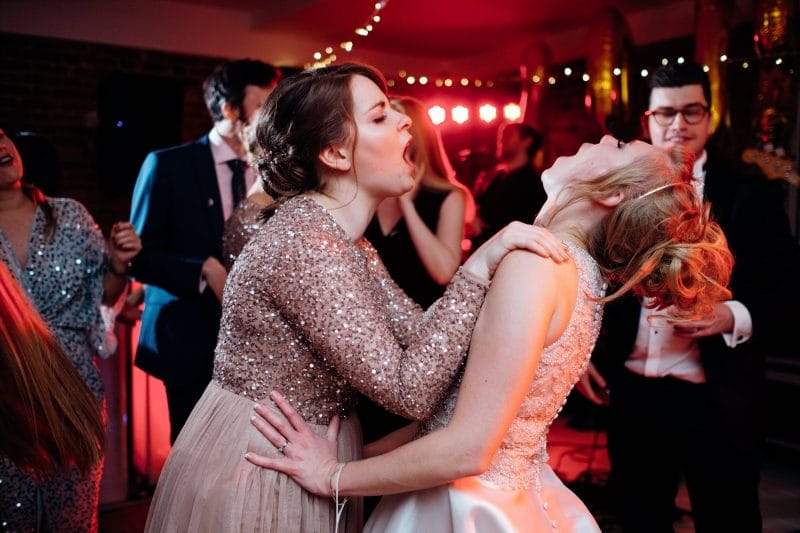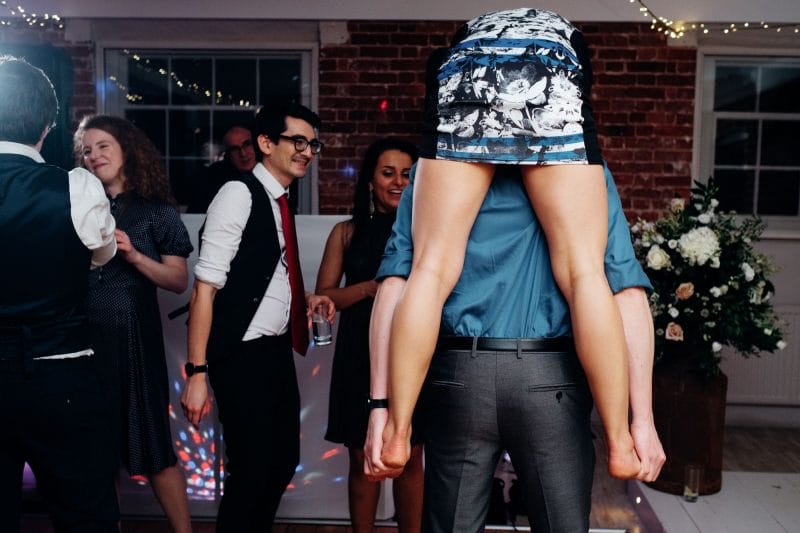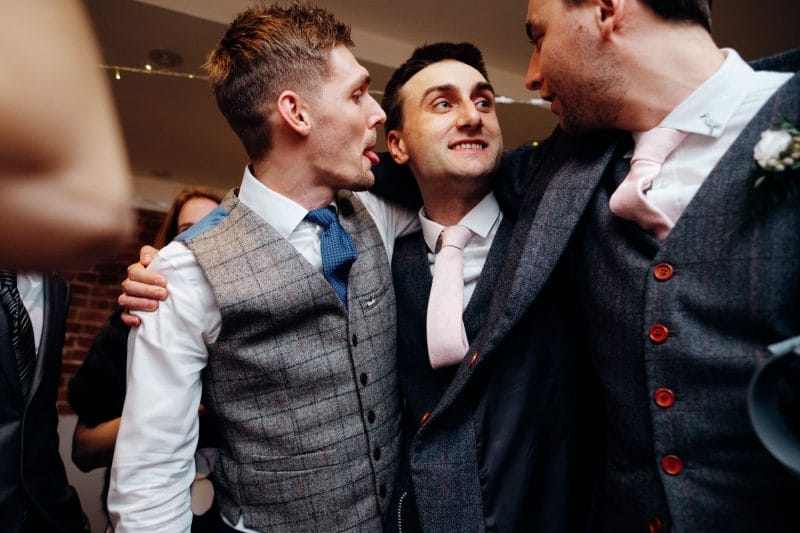 Check out another Mill wedding that I shot in Ireland and a winter wedding at Hampton Court House