Christina is English and Jordan is from New Zealand (for some reason, don't know why, but this year I've shot three weddings of either Kiwis'/Kiwi residents!) so they decided to hold an intimate DIY garden wedding in Christina's parents' home in the UK and invite Jordan's family over. They had a proper homespun affair where lots of family and friends pitched in to help with the garden wedding decor, and her dad quite literally gave up his vegetable patch to put up the marquee! I love shooting DIY garden weddings because I feel the savings you can make on venue costs can really lend towards food, booze and a good time, the last one I shot was Rachel and Mark's wedding where they played tennis and had a morning swim! They had giant J and C letters, a converted shed for a bar complete with a BAR sign made out of corks, brightly coloured streamers lining the walkway to the ceremony, a drinks reception amongst their apple and plum orchard with organic ice creams in a steel bucket, a chill out area decorated with pin wheels, giant garden games. Christina got ready in the morning with a help of a wedding guest who did her hair and make up with her mum and sister.
Their DIY garden wedding ceremony was conducted by the lovely celebrant Samantha Kelsie, and luckily the rain held off for the ceremony but kicked in pretty hard immediately after! The guests bore it well and dashes for the various gazebo shelters and umbrellas.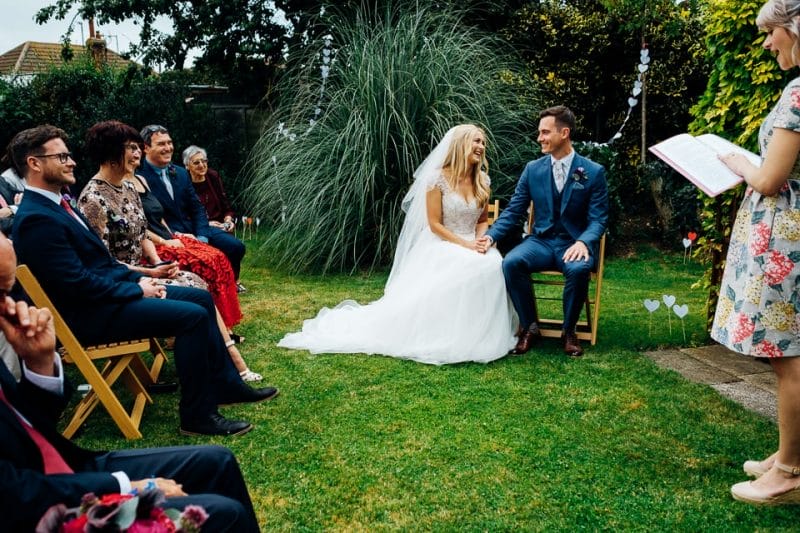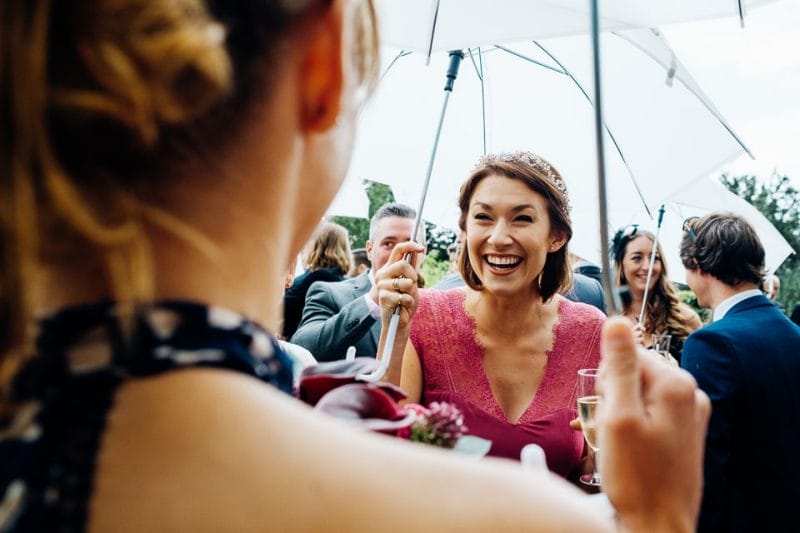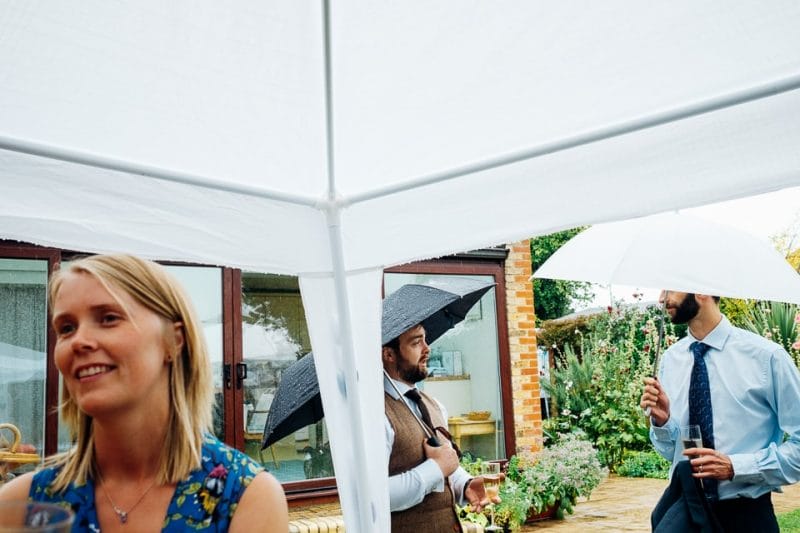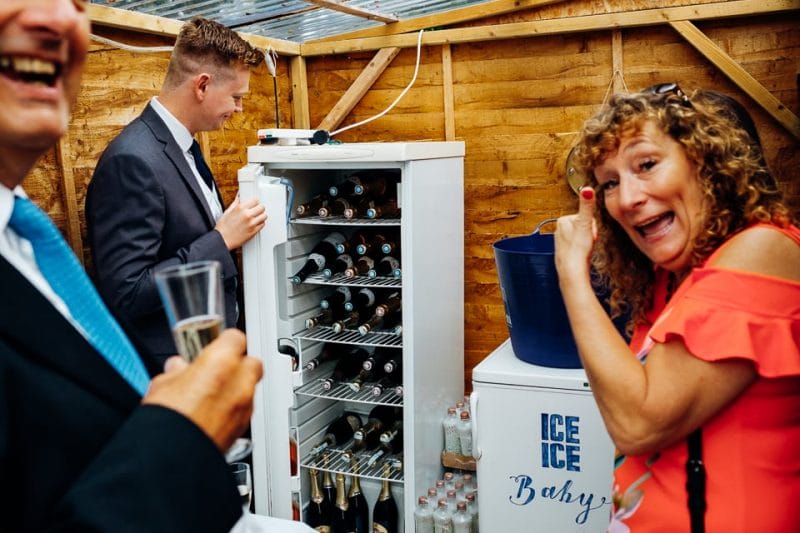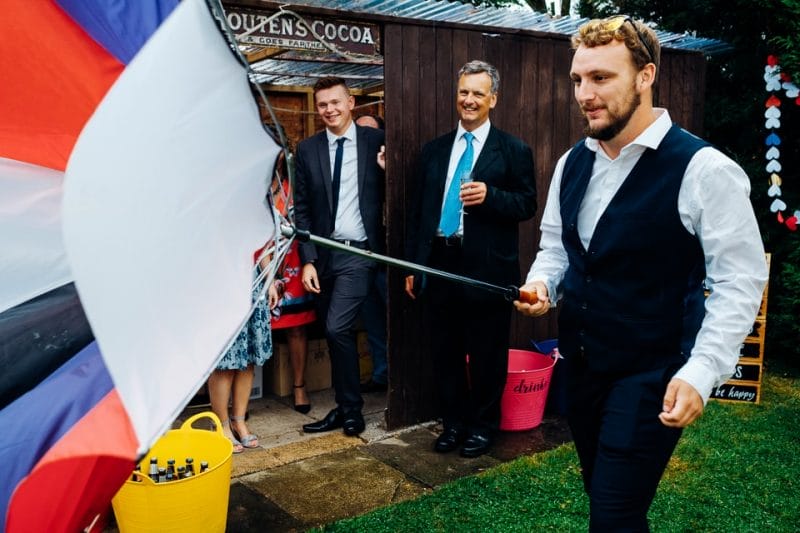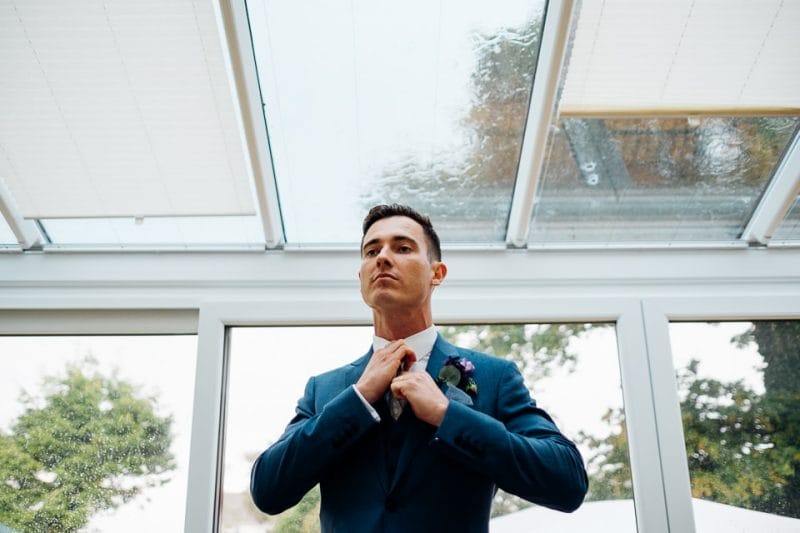 Once their dinner was ready, all the guests headed to the marquee where Samantha informed them who their allocated alcohol chiefs were, certain guests making sure that their glasses were regularly topped up! They started with speeches, with Christina's dad especially bringing the house down with his dad jokes and organised "surprise speakers"! Their wedding dinner was a healthy salad/cold meats combo platters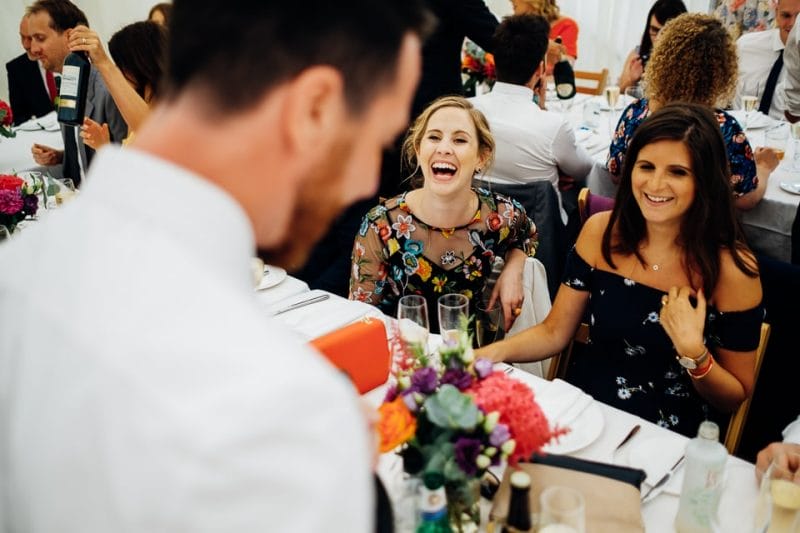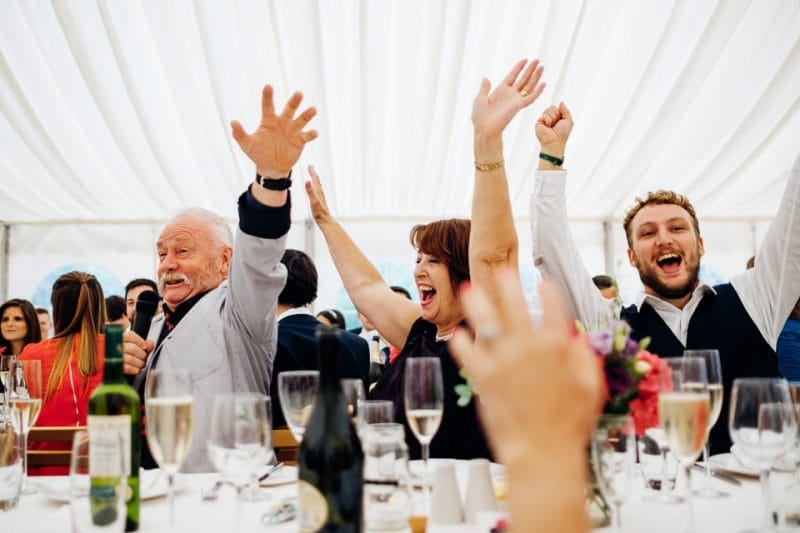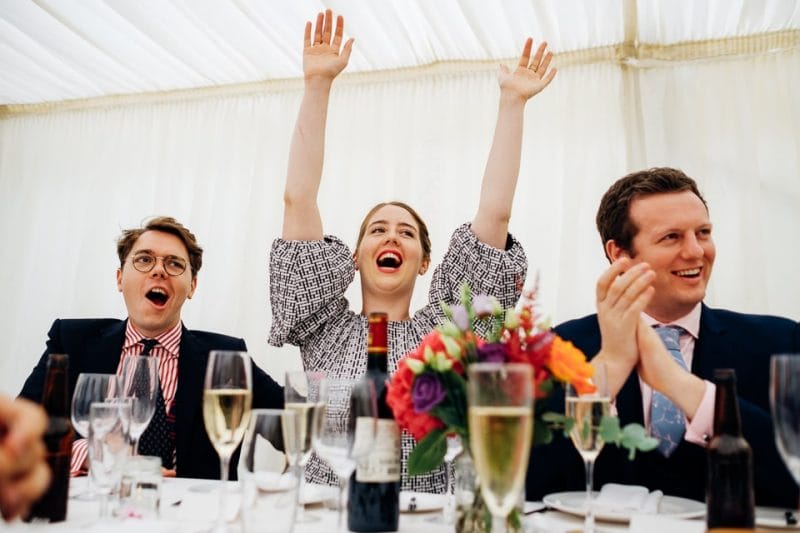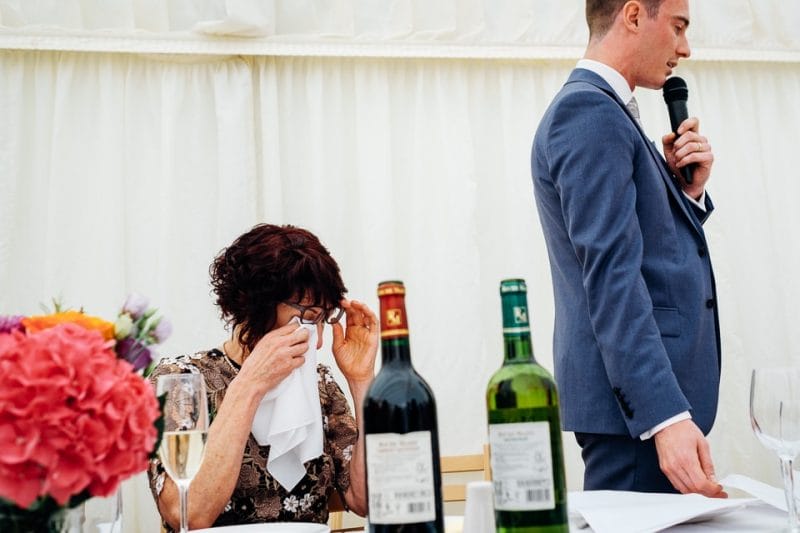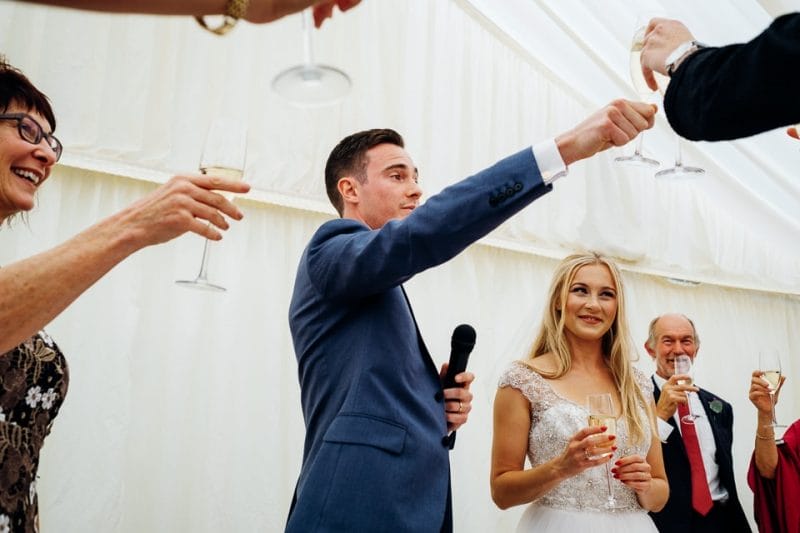 After the speeches and wedding dinner, the weather was good enough for the guests to enjoy the back garden properly, they played the garden games, signed the canvas guestbook and took selfies with the hanging tree frames and the heart sunglasses Jordan and Christina provided.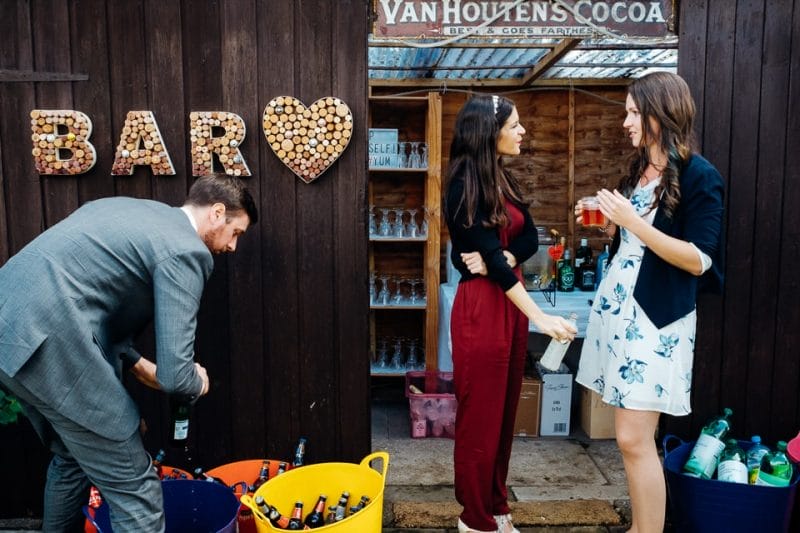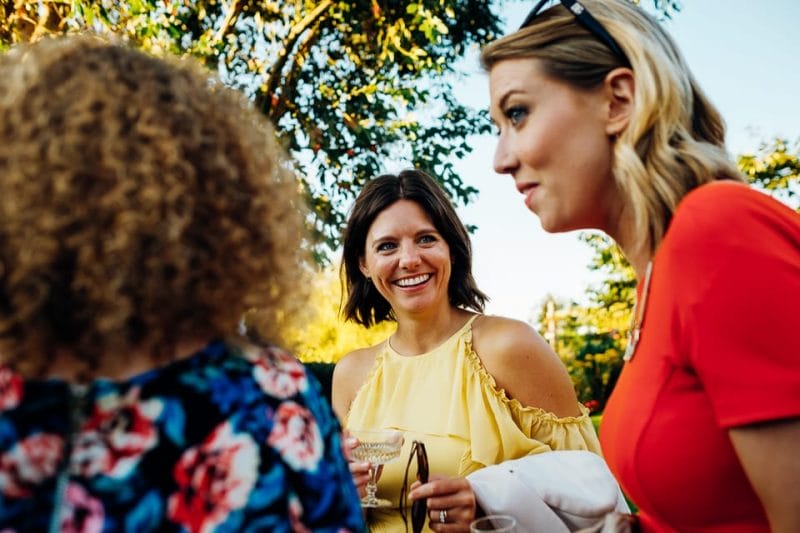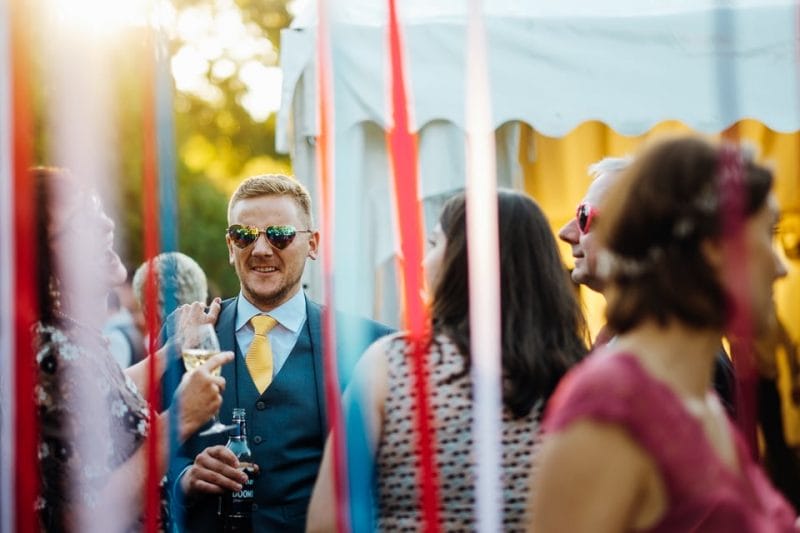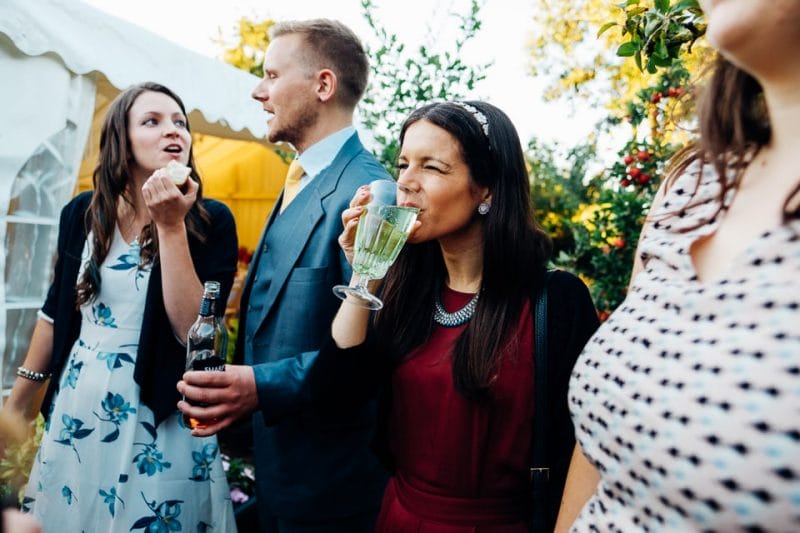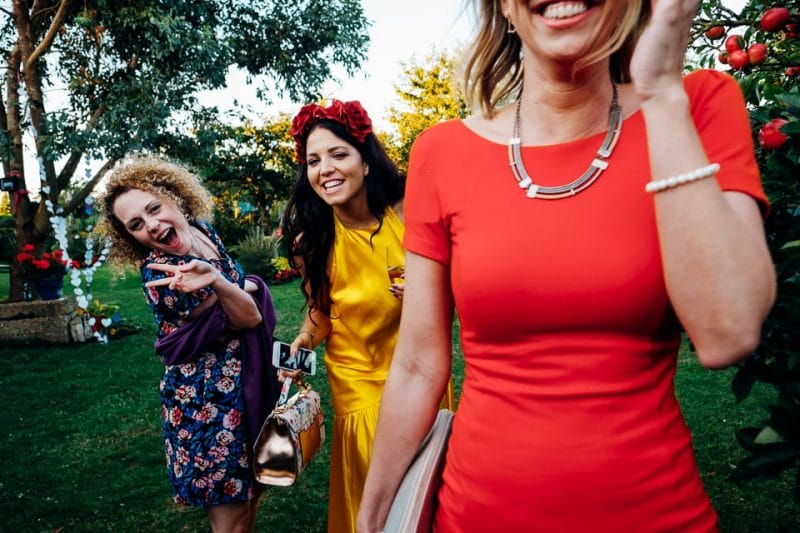 Several of the guests fired gold confetti cannons during the first dance, although planning it extensively and checking the song multiple times beforehand , they hilariously still managed to fire it at the wrong time which cracked the couple up… Every wedding memory is equally important!