Hoxton Hotel Wedding Prep
I started the day at the wonderful Hoxton Hotel in Holborn ahead of this Fitzrovia Chapel and RIBA wedding, which I have shot before for a London bride and groom prep- it's the perfect modern edgy cool hotel with interesting decor and light. As with many of my modern couples both the bride and groom got ready here in the same location, with Katie doing her own make up with her bridesmaids who wore varying shades of green and Chris wearing a dark blue three piece suit and cream tie.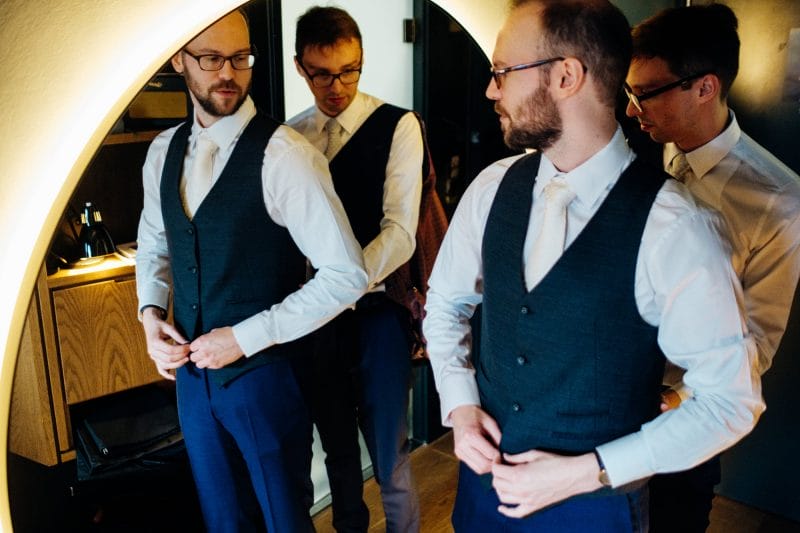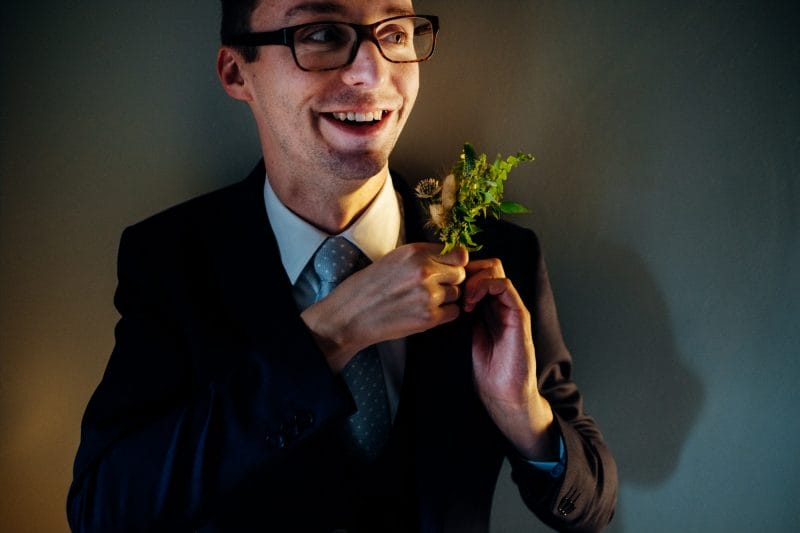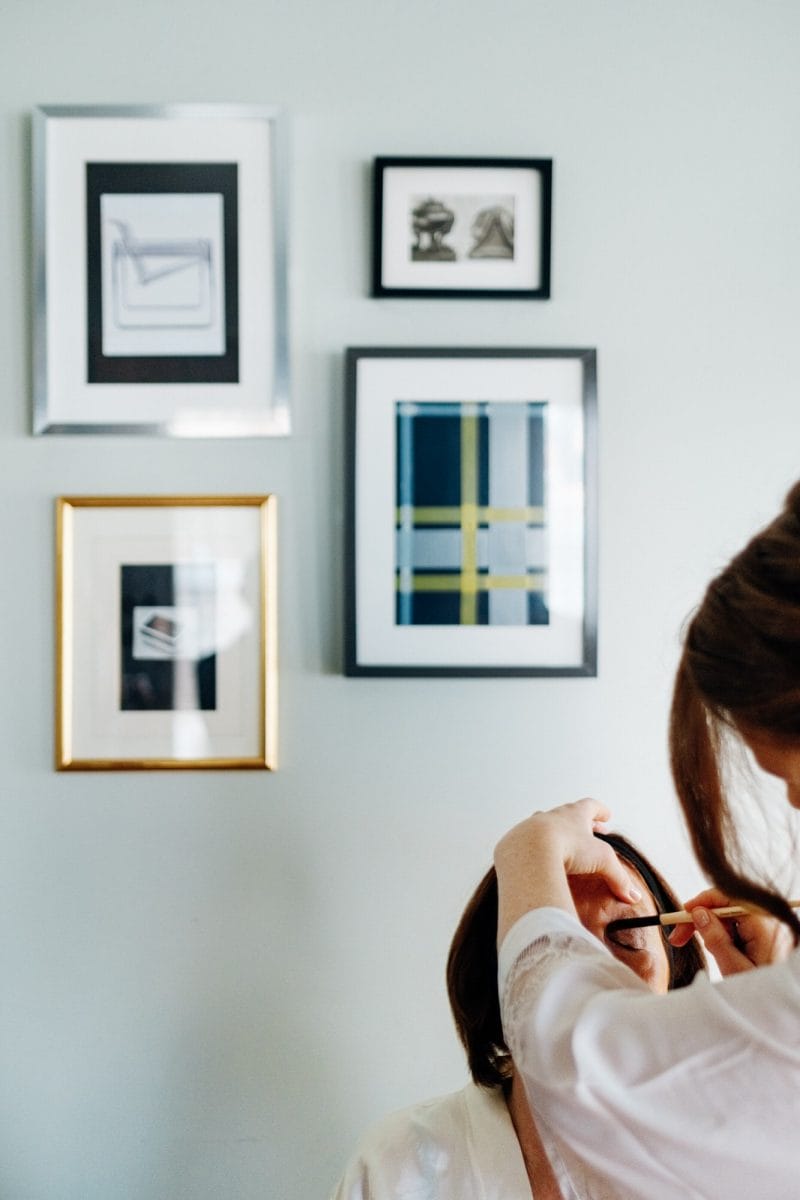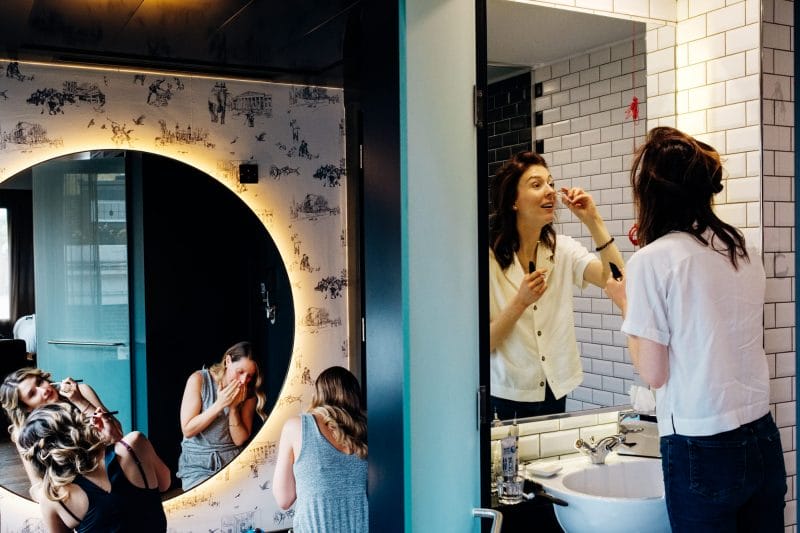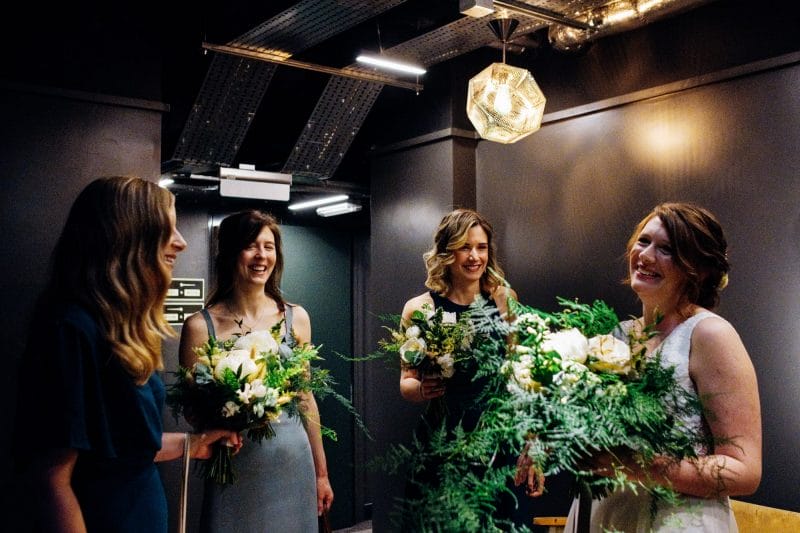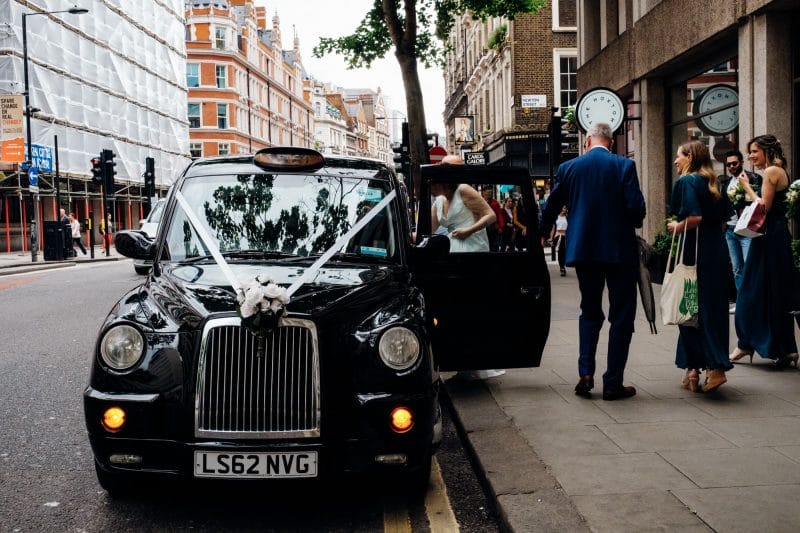 Fitzrovia Chapel Wedding Ceremony
This is the second wedding ceremony at the unique and hidden Fitzrovia Chapel that I've photographed, last time I photographed a winter wedding there and it was as stunning as I remember with its gold and blue tiled detail. The Fitzrovia Chapel is a deconsecrated chapel that they use as an event space and for civil ceremonies. It's quite unusual that the couples will hold their drinks and canapés time after there as well to really make use of the space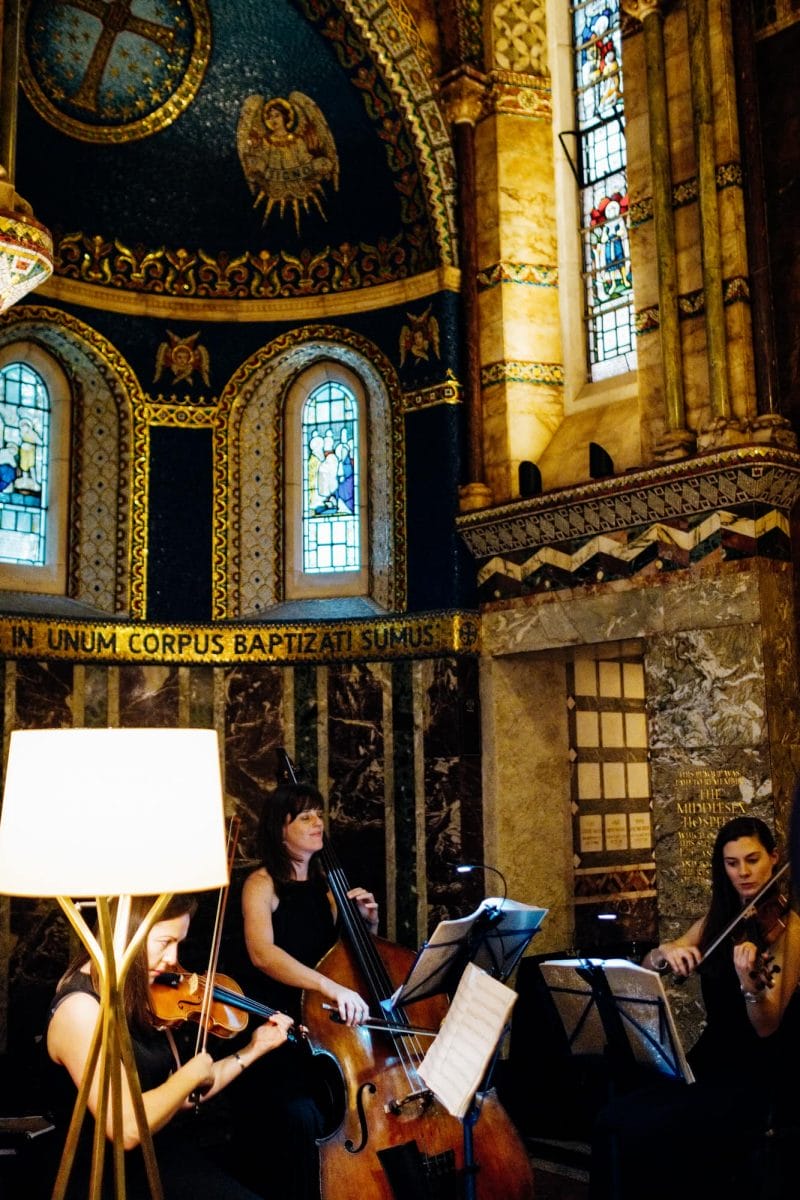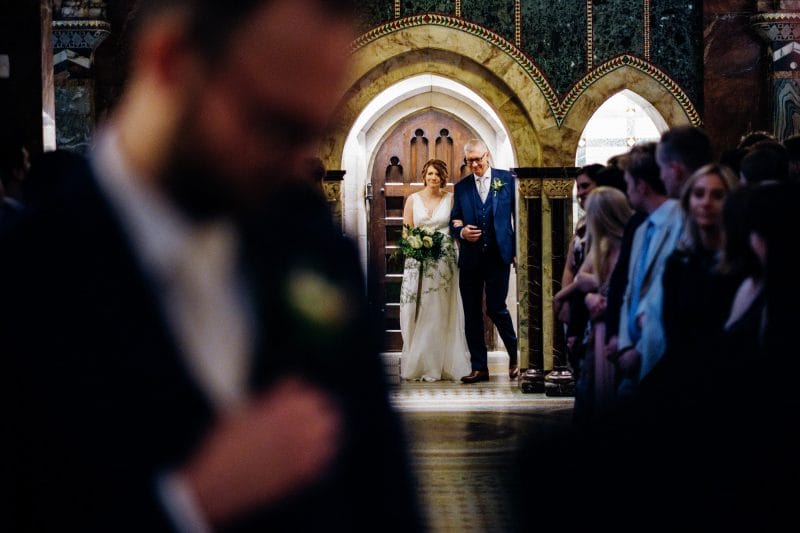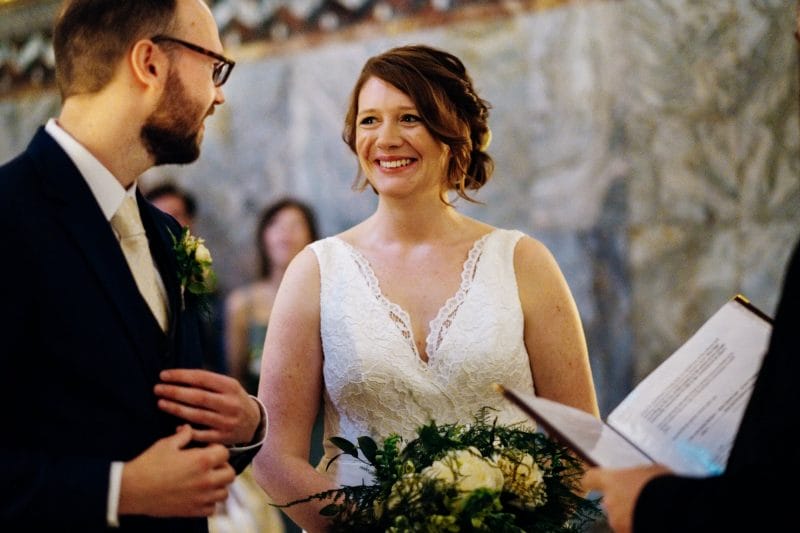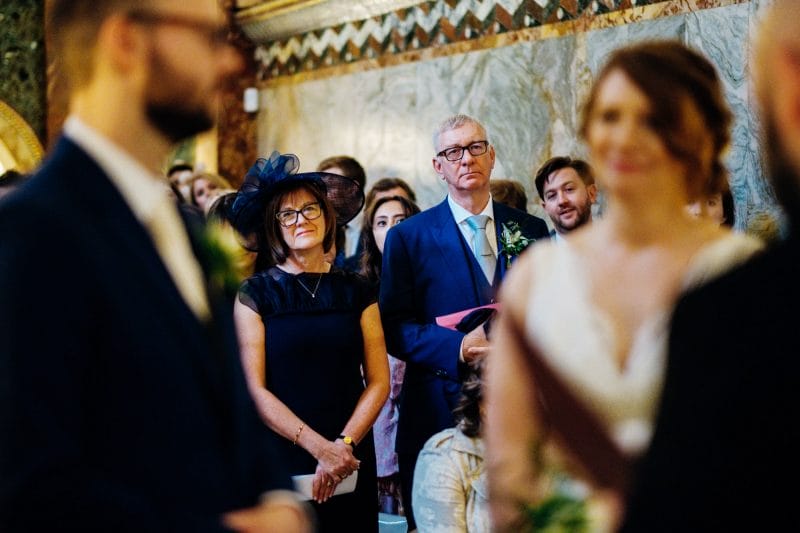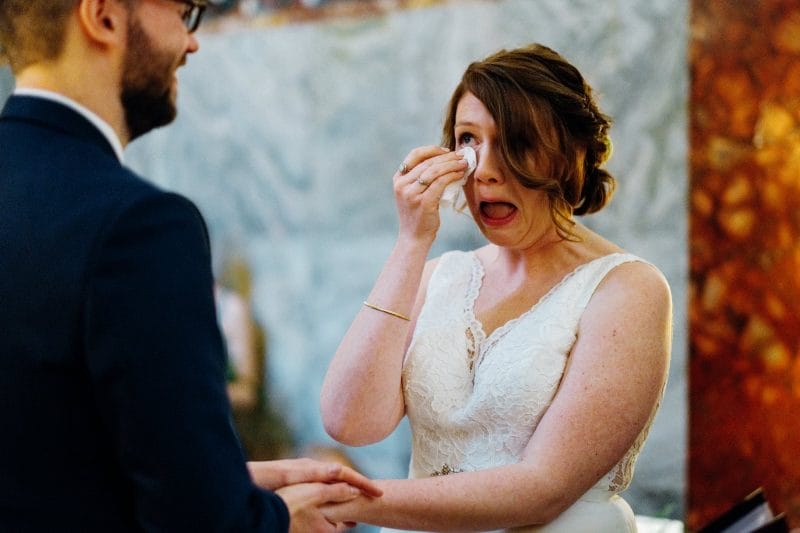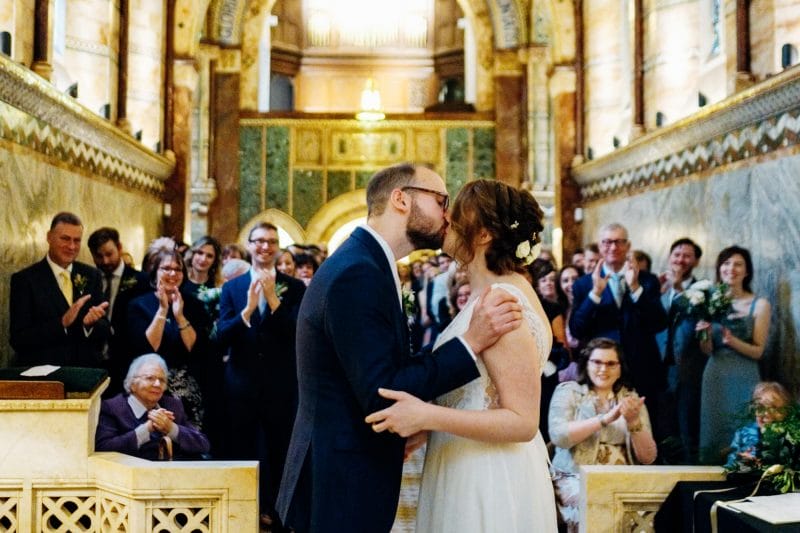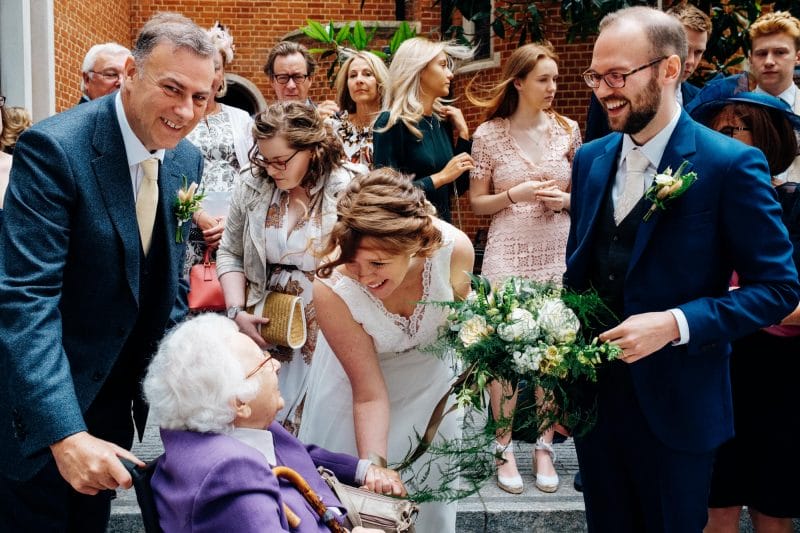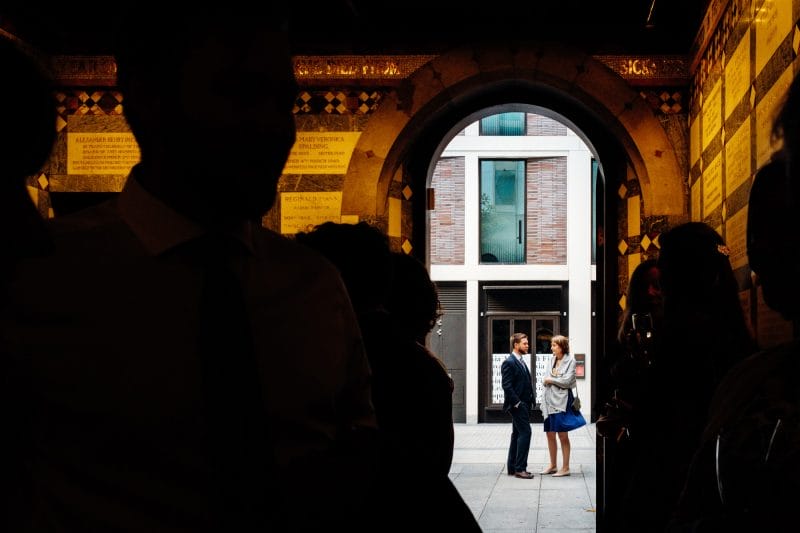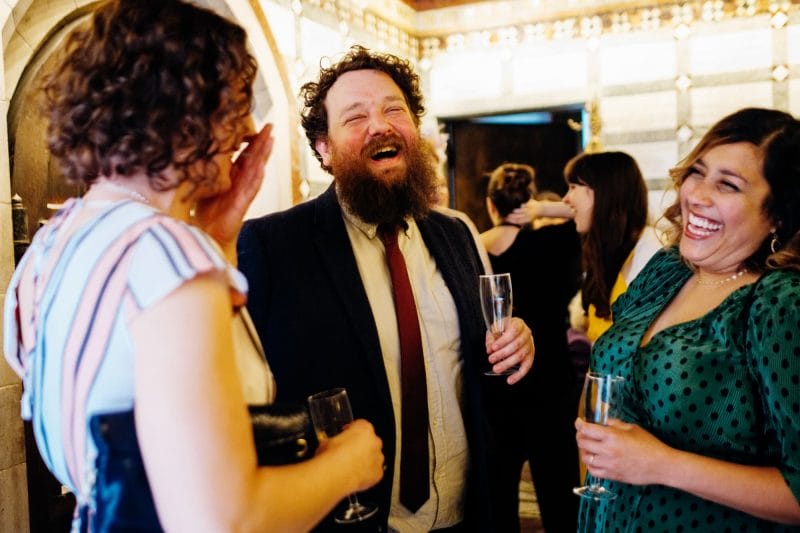 After the drinks and Canapés at the Fitzrovia Chapel event space, I walked over with the couple to the RIBA wedding reception, and along the way we took some London couple photos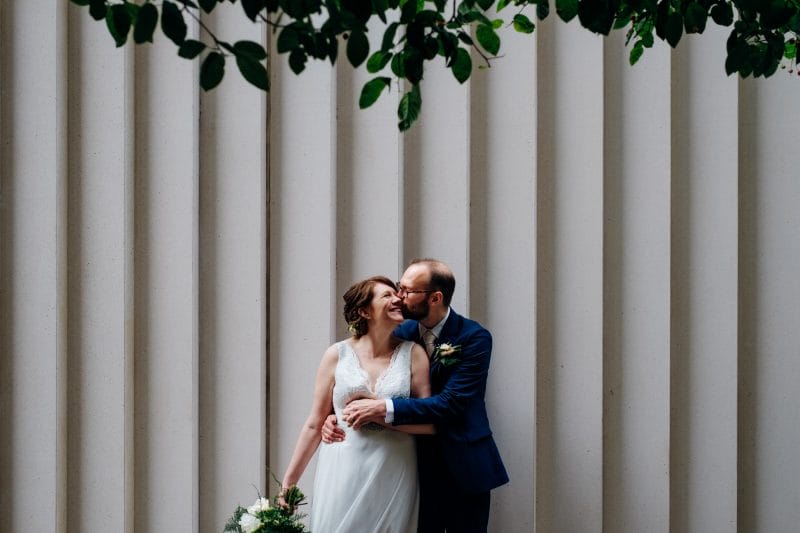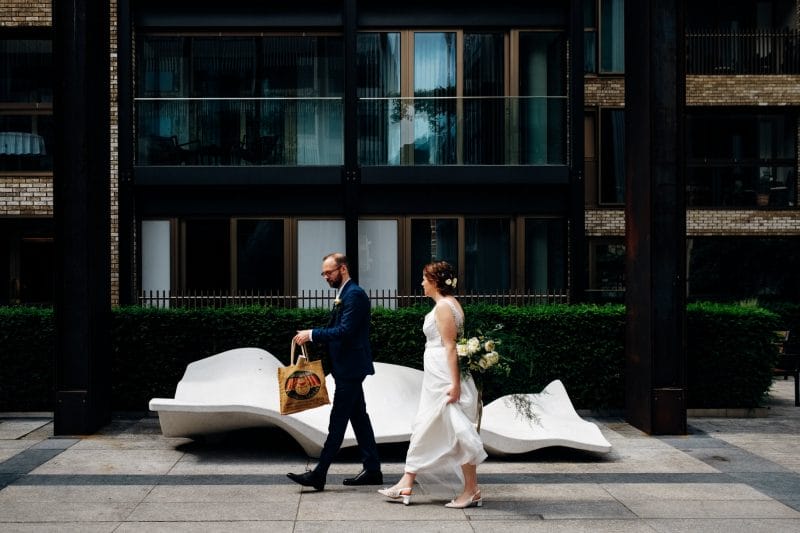 RIBA wedding ceremony
Considering that the RIBA is home of British Architects you can imagine a RIBA wedding is a truly beautiful space. You have the option to book a variety of rooms, with some couples opting to use the cool outdoor terrace for their drinks that banks onto the main dining space. The building has a lovely Art Deco look that is understated to epitomise London cool but enough to not require much decoration. This couple chose to hold their drinks reception out on the stunning terrace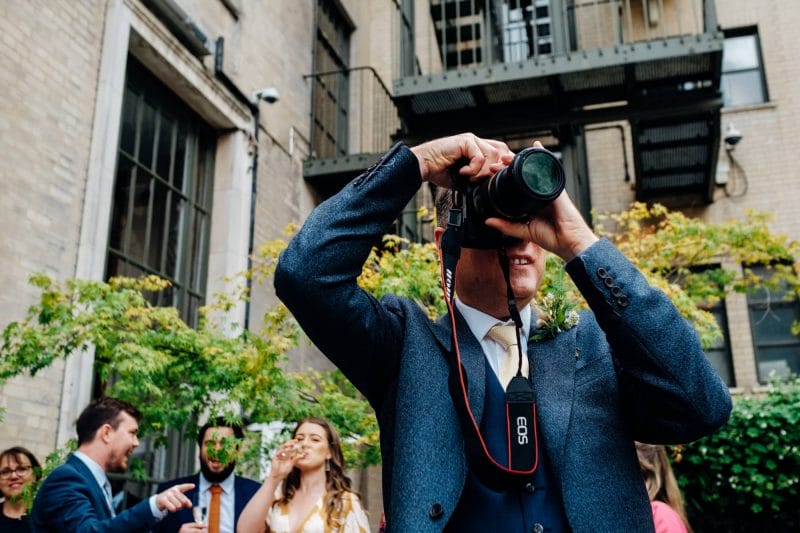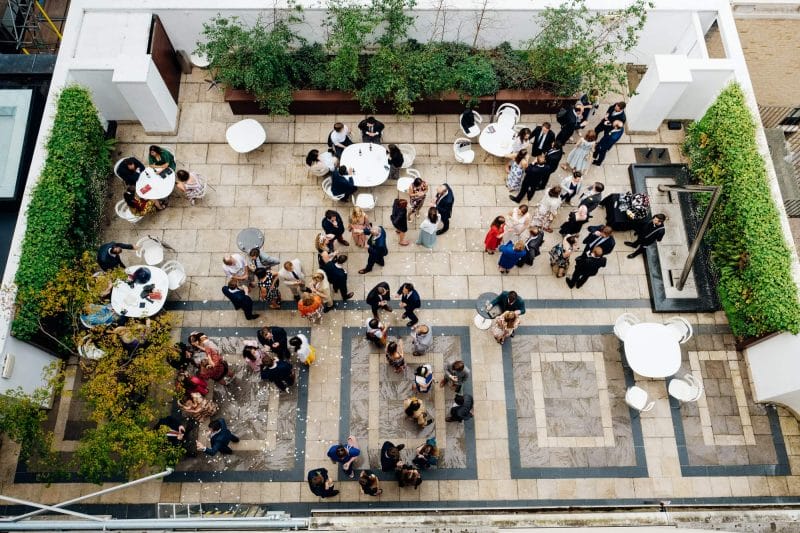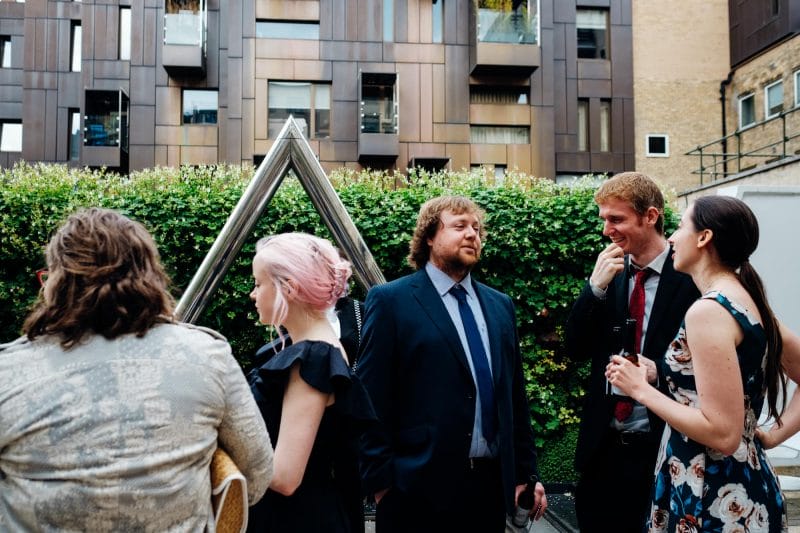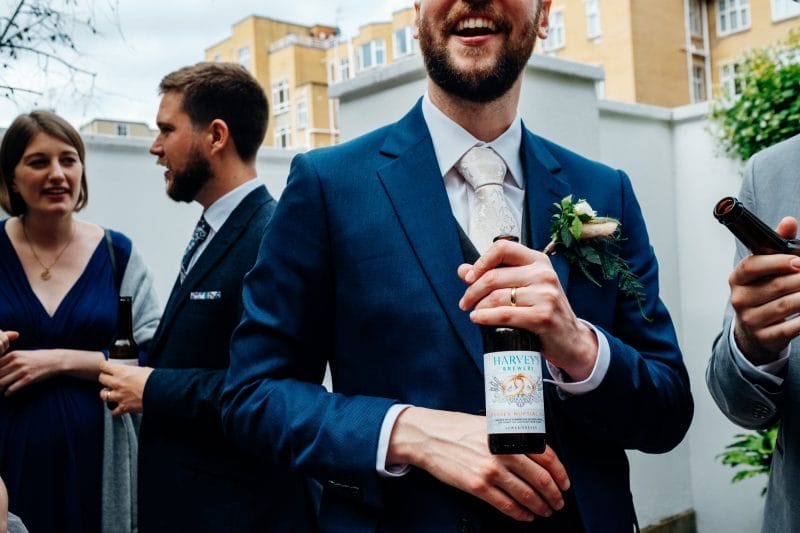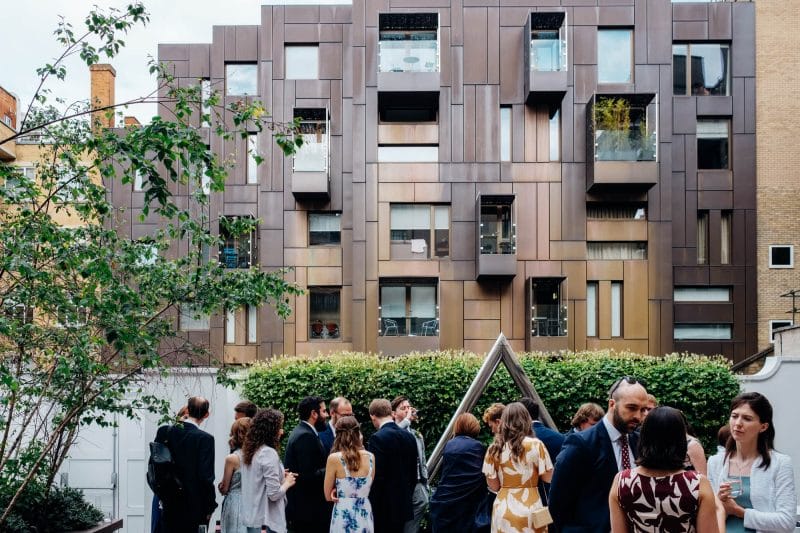 After the drinks reception on the RIBA terrace, they all went through to the main large hall for their dinner and a series of speeches. Being a feminist bride Katie also gave a speech and as they're both doctors of sorts, talked about their shared bond of microbiology!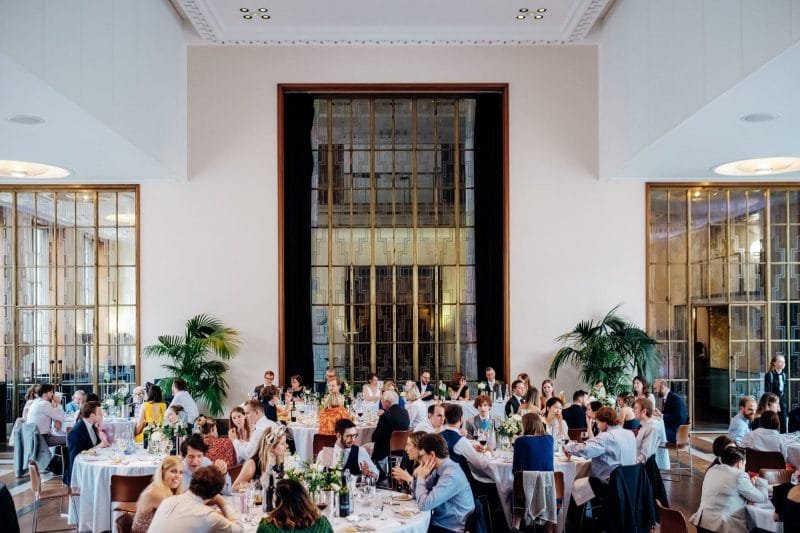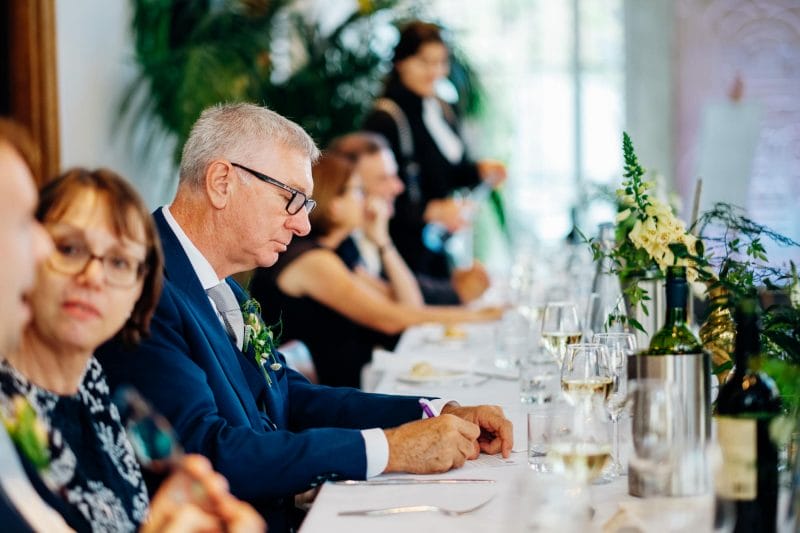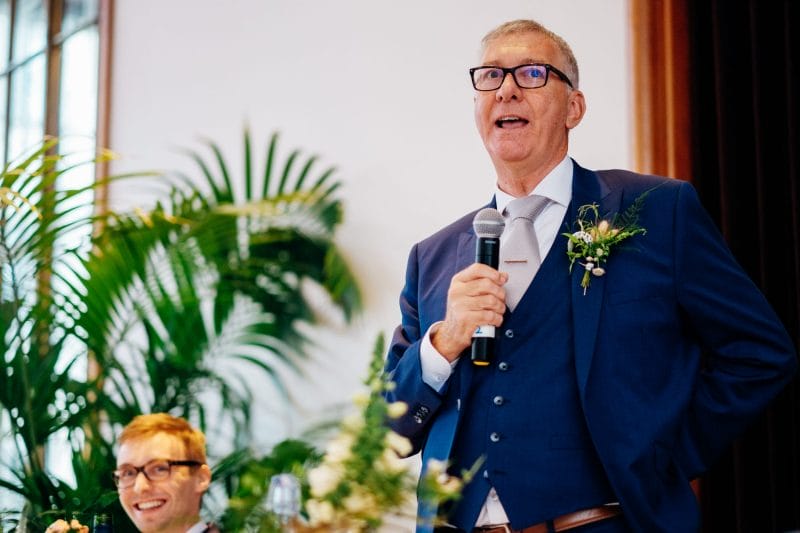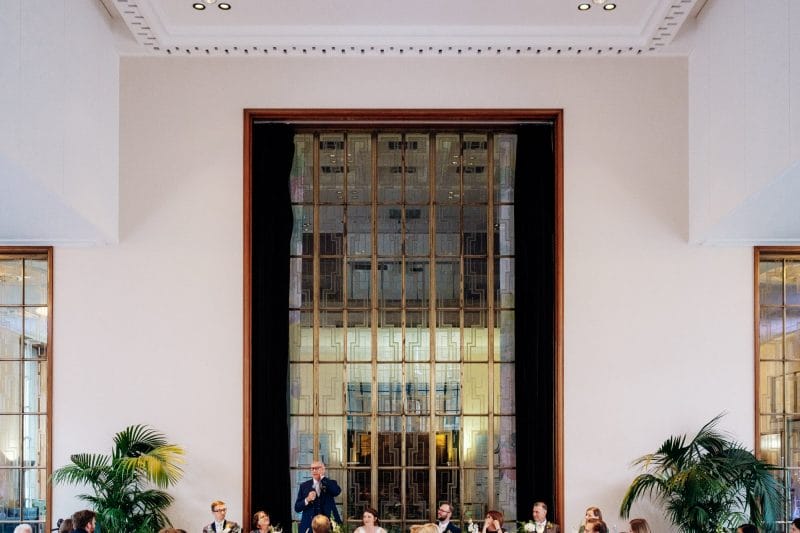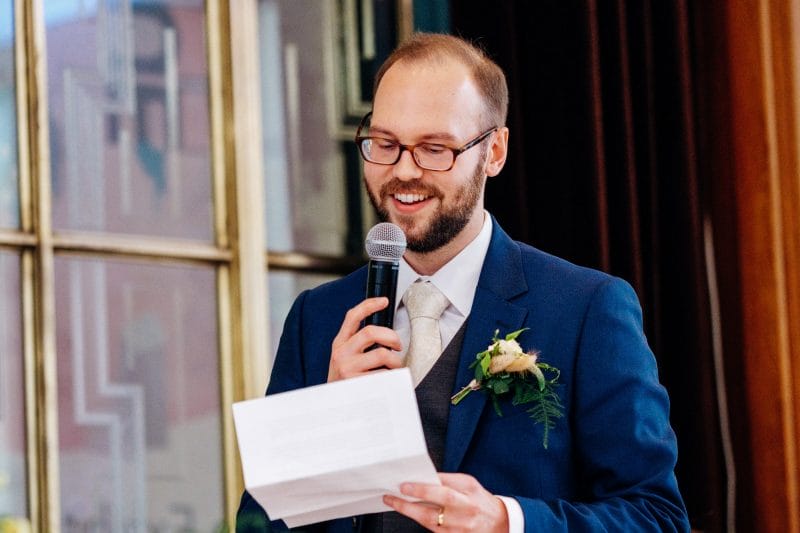 After dinner the couple gave out Ferraro Roche and played a game or Mr and Mrs using their shoes to answer funny questions in front of their friends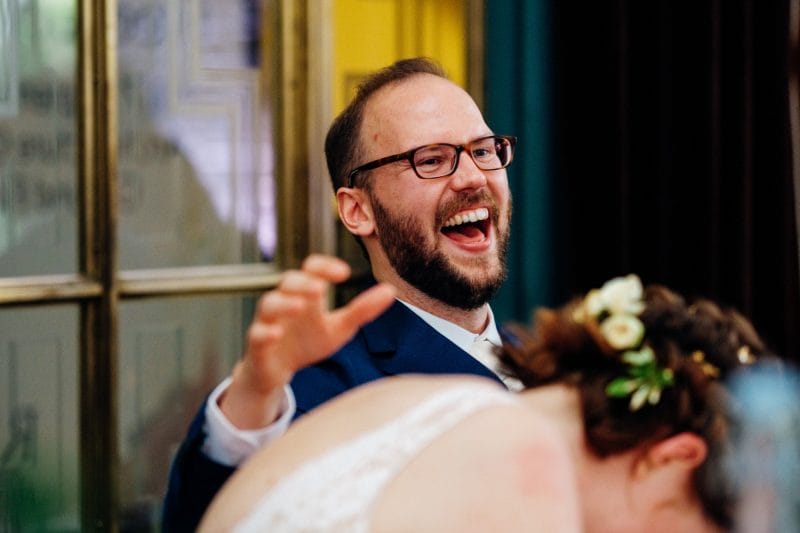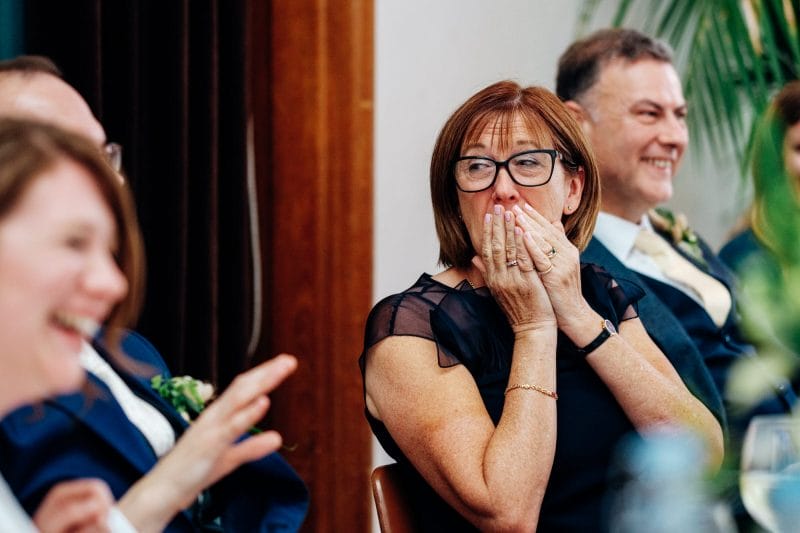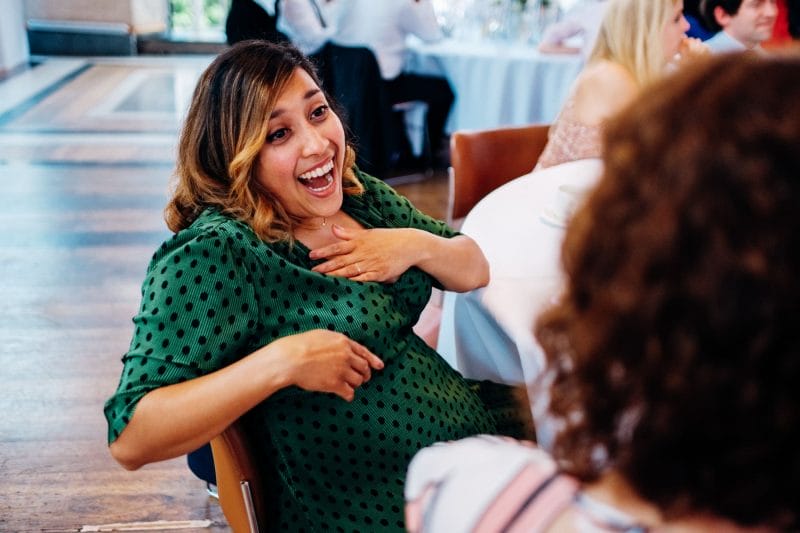 After dinner they wasted no time in cutting their gorgeous cake by Natalie Glock and opening the dance floor to the sounds of Blue Topaz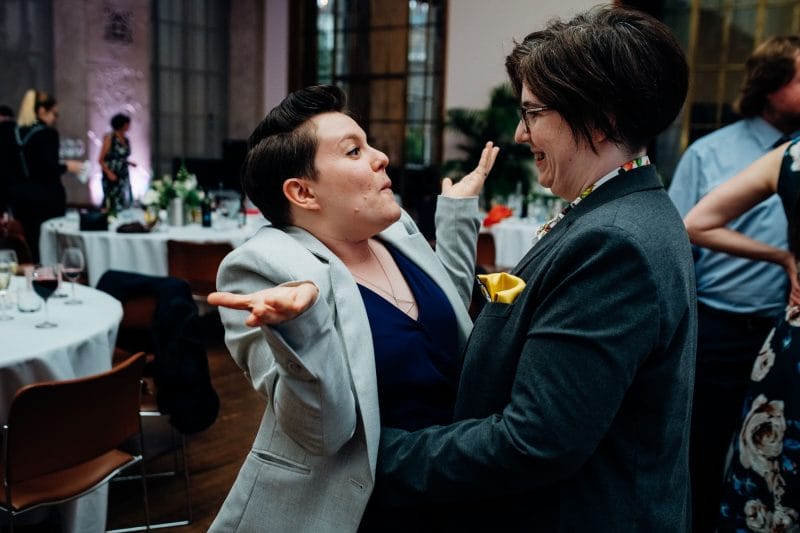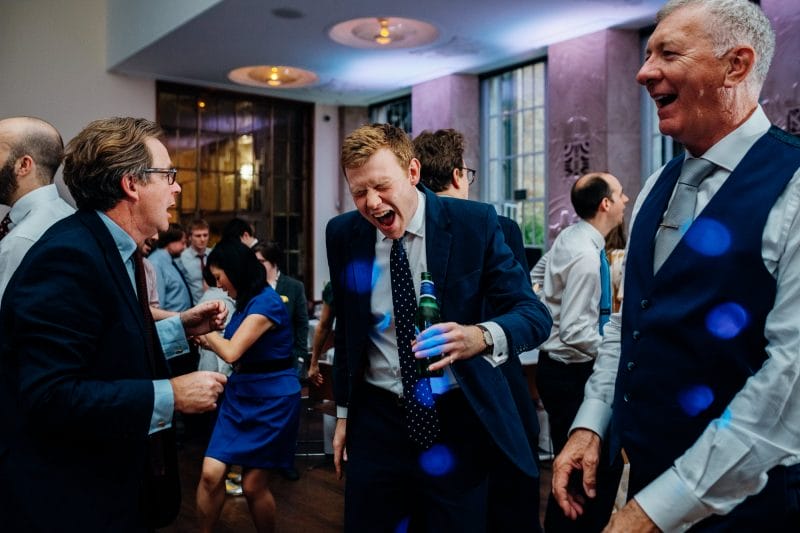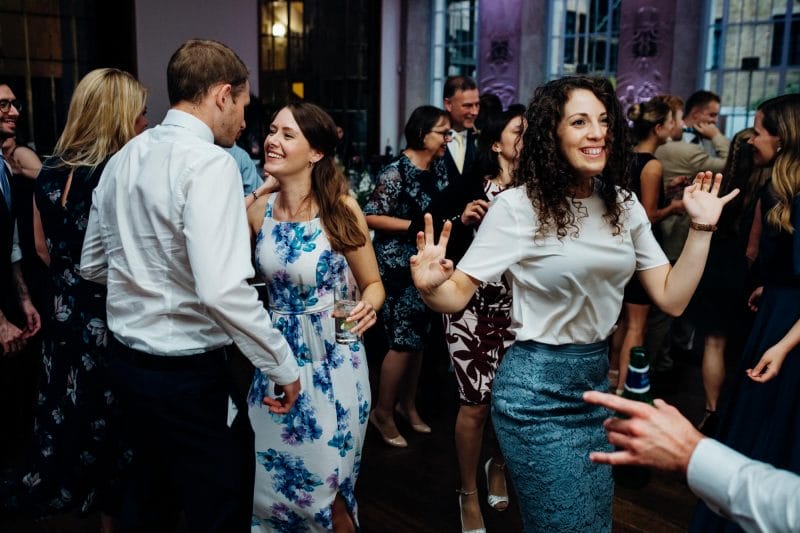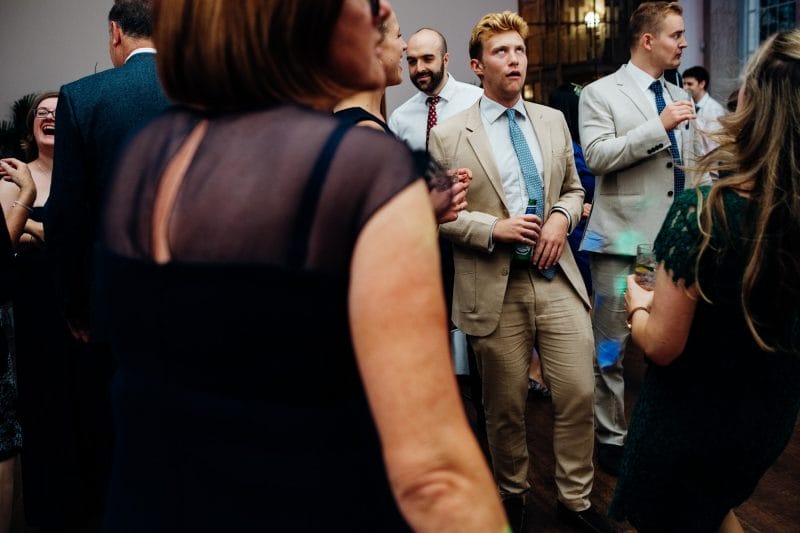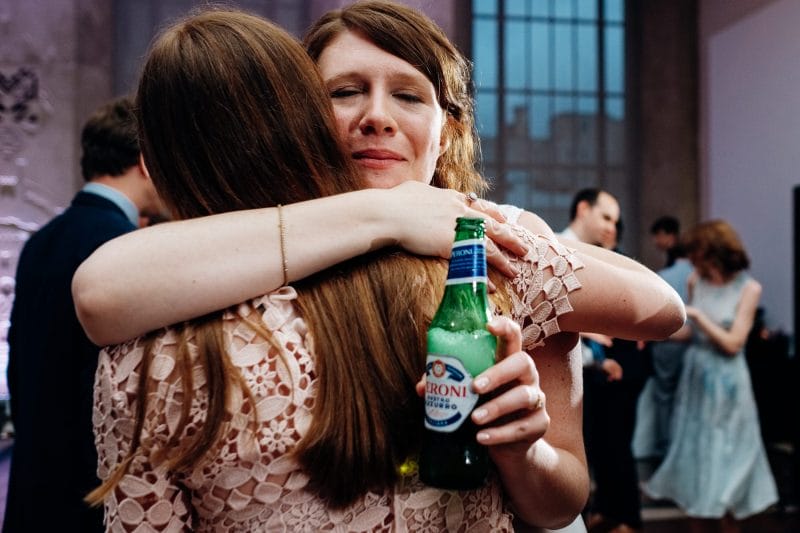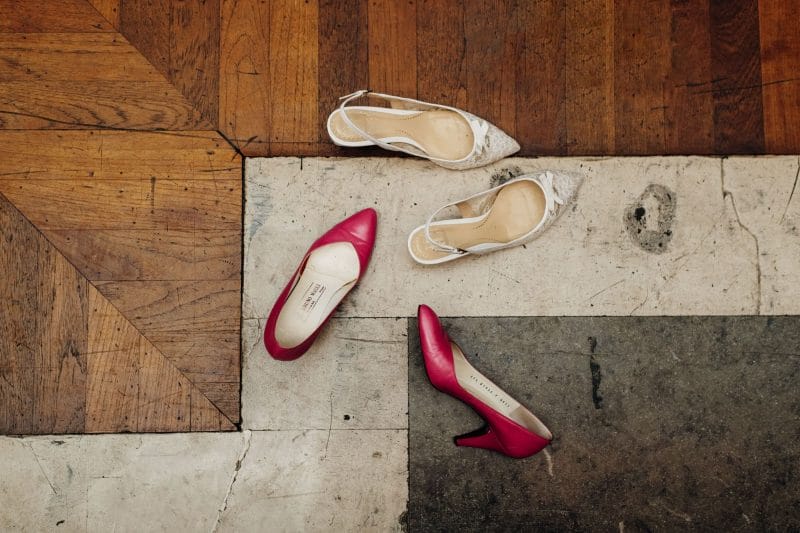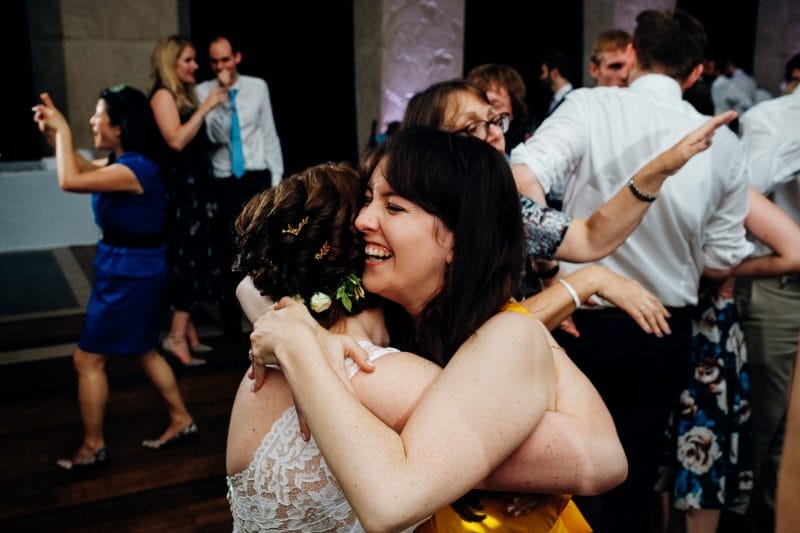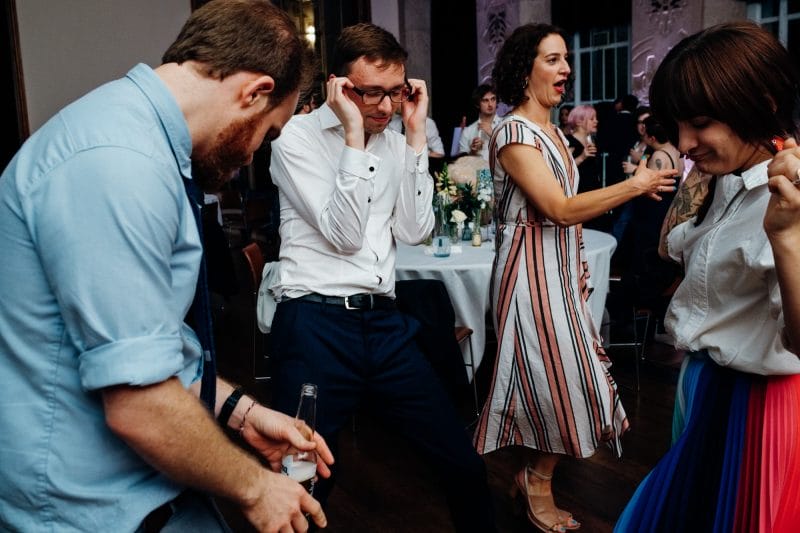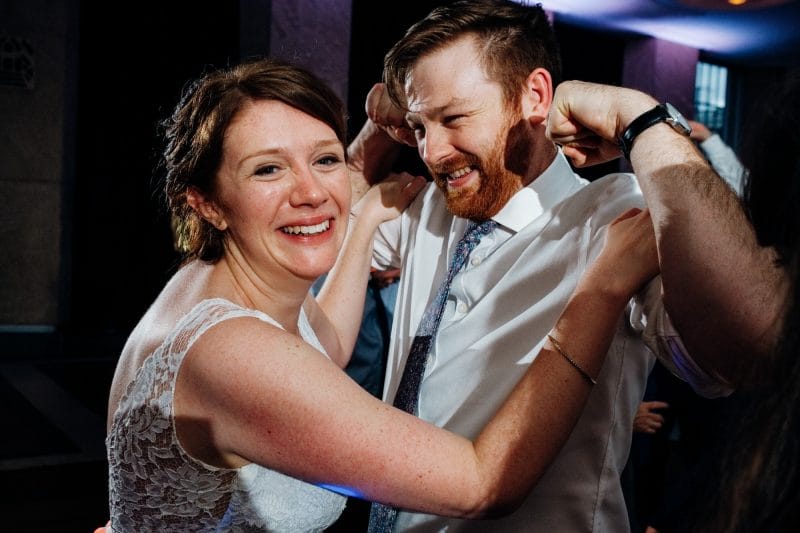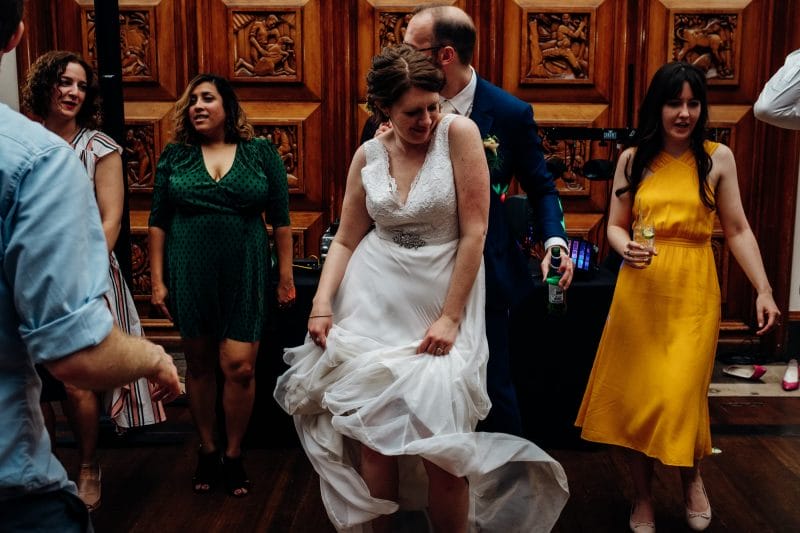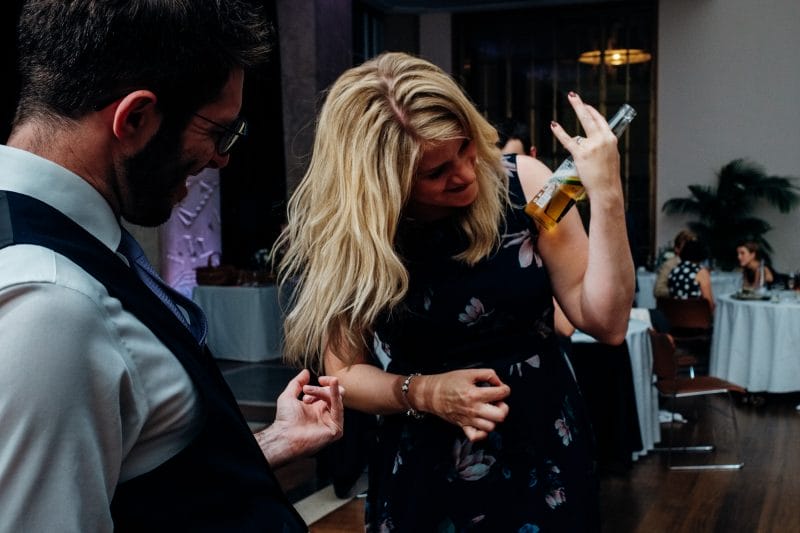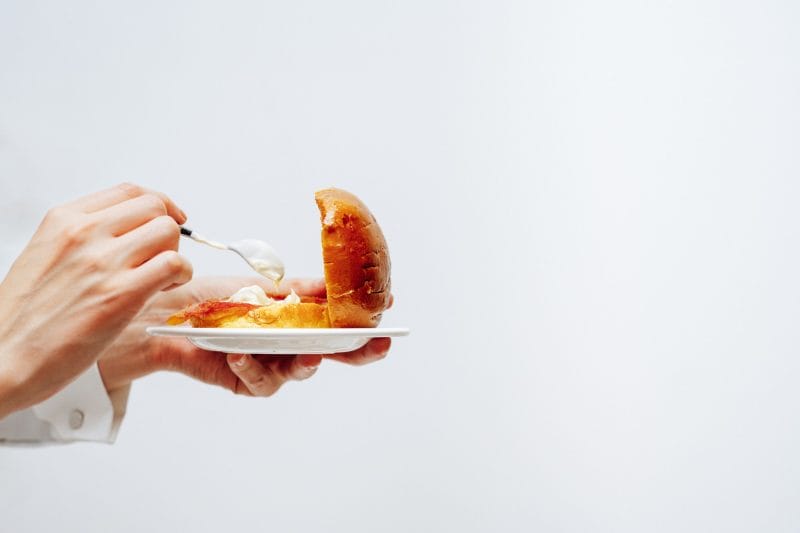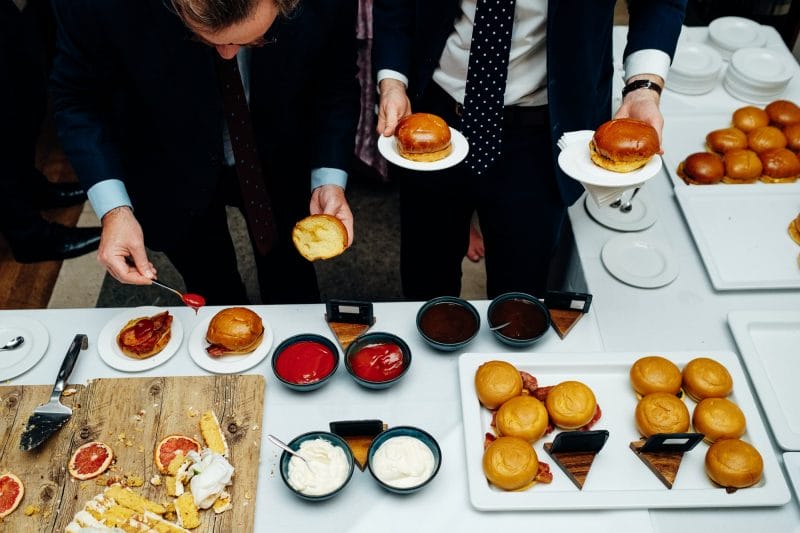 They finished off their wedding with an awesome burger bar for evening snacks!
If you liked this wedding and wanted to see more elegant London wedding venues then check out this Kew Gardens wedding.