Woodberry Wetlands wedding
Aurelie and Daniel are a fantastic intellectual and modern couple who I was delighted to shoot for at their Woodberry Wetlands wedding. They both got ready together in their gorgeous flat which is in a converted church that is decorated beautifully with lots of their collectibles, books and records. Their home is truly unique complete with their crocodile wall mount! I have a giant origami geometric T-Rex on my wall so this speaks to me! Their wedding favours were very personal, with the lavender and handmade soaps being brought in by Aurelie's family from France. Just before they left for their Unity Church wedding ceremony they had a last minute rehearsal of their first dance. Aurelie is a singer and Daniel is a dancer, so their wedding reception was going to feature a bit of what each of them loved. Their day was planned by the brilliant Holly from Revelry Events, who I also worked with at Tom and Eli's Siobhan Davies dance studio wedding.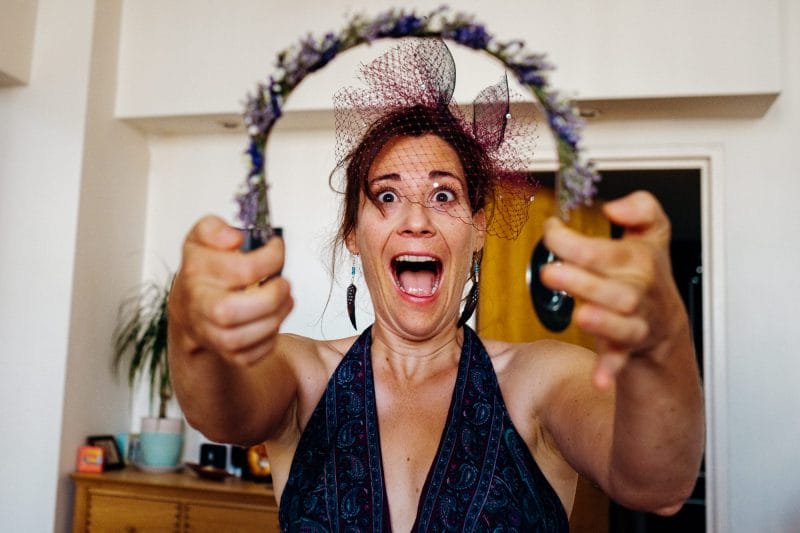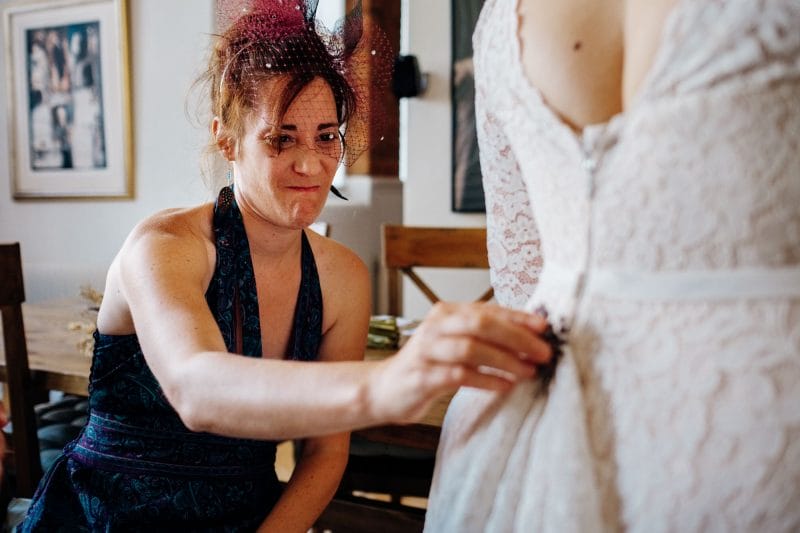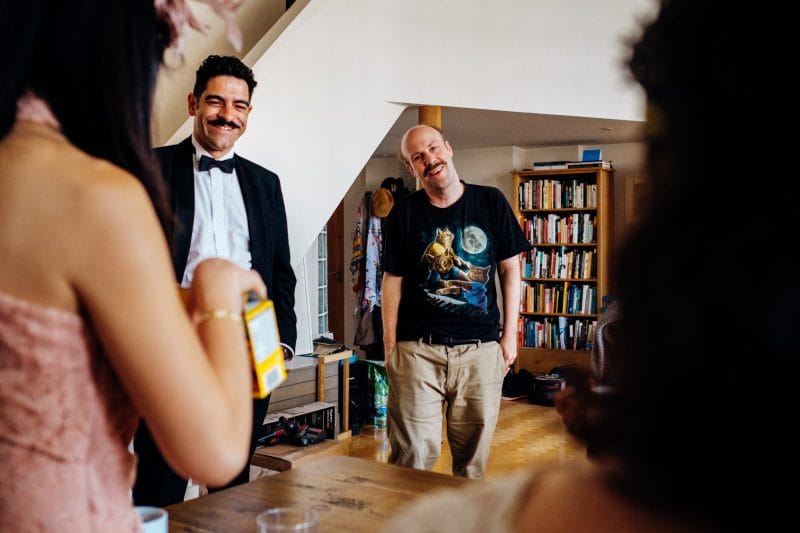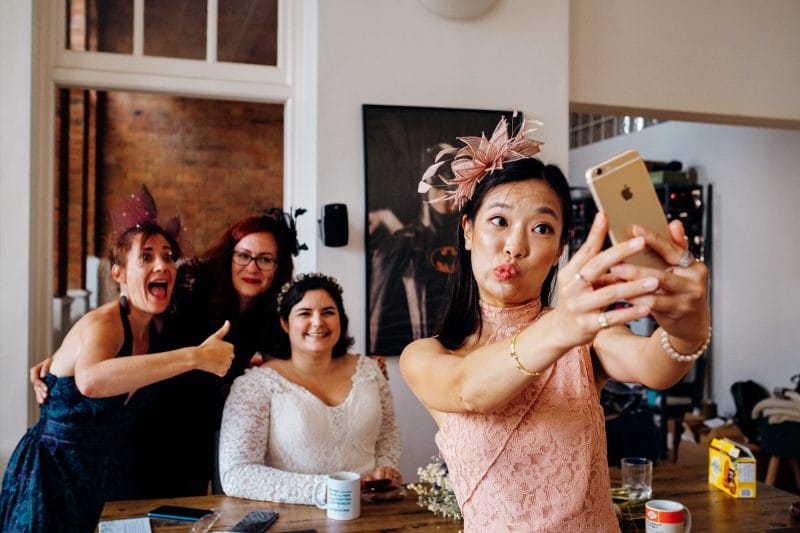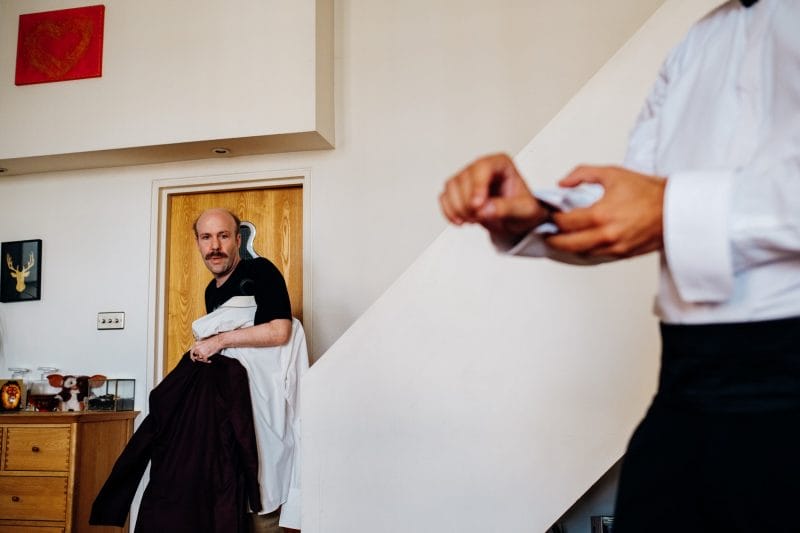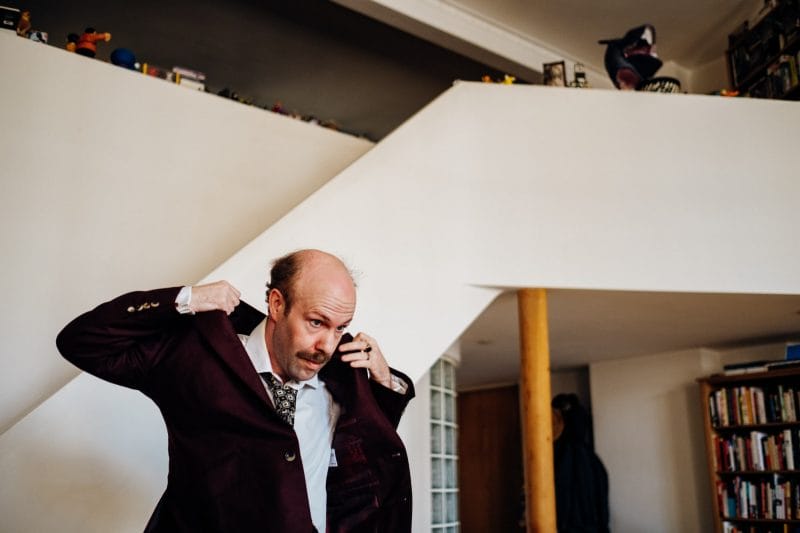 New Unity Church wedding ceremony
The New Unity Church is located in Islington, I've shot in the area so many times at Islington Town Hall and I never knew this venue existed just down the road! It's a non-religious church founded in building a community that is truly embracing of equality. There are no mandatory set of beliefs needed to celebrate at New Unity the concept is that everyone has the right and responsibility to think for themselves, they celebrate love and justice for all. They had decorated the wedding venue with giant pink balloons, everyone was given a little goodie bag with their names on it, with treats in to keep the kids happy. The day was a merging of Portuguese, German and French families. Their friends of honour entered in pairs dancing down the aisle. They'd brought in Aurelie's favourite award winning female barbershop quartet Fortuity to perform throughout the wedding who were fab and brought many to tears. The ceremony was conducted by their friend Emmeline complete with readings from friends and family. They had a ring warming where their rings were passed around all their guests in a book based ring box.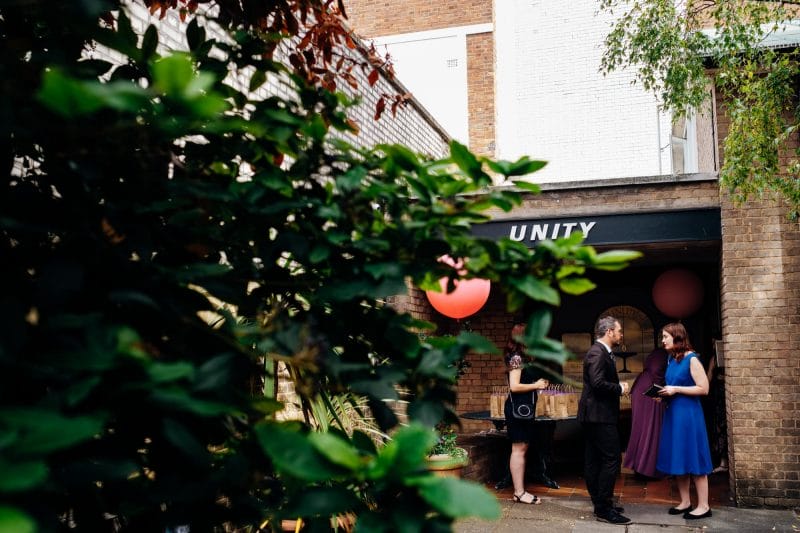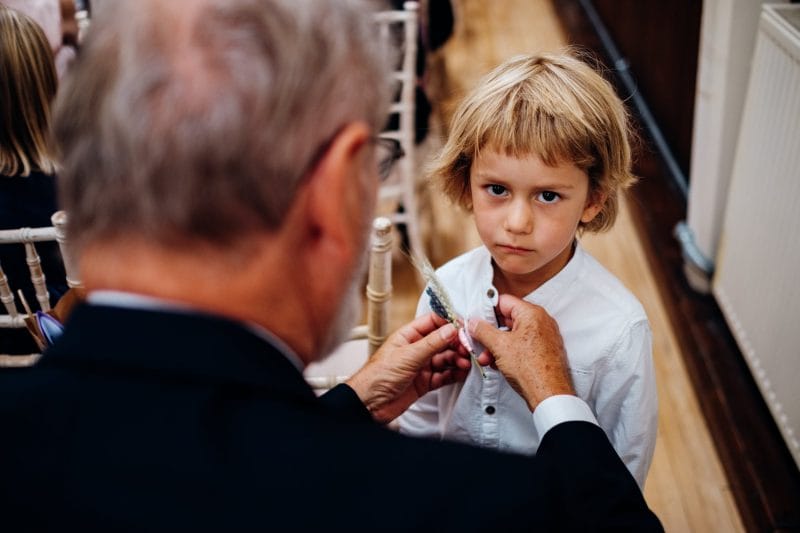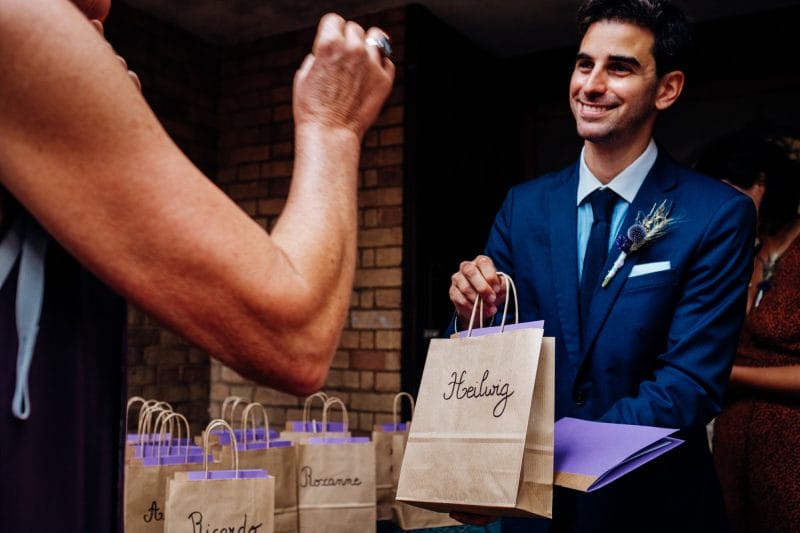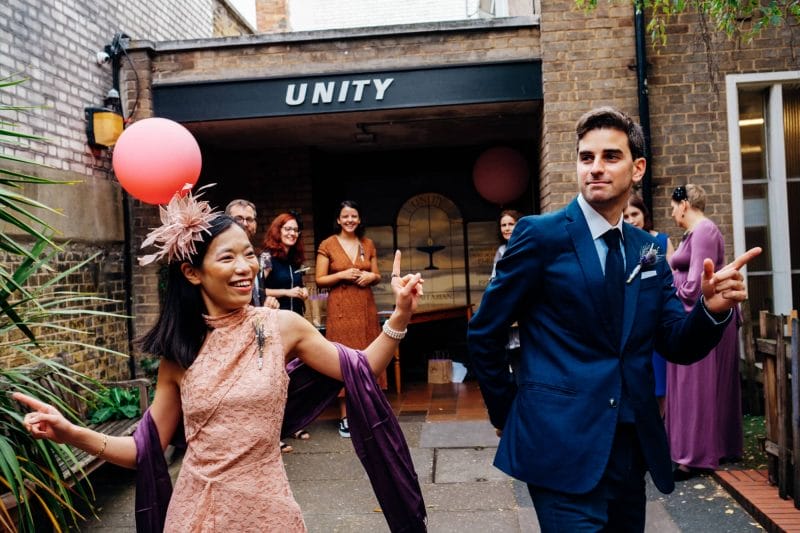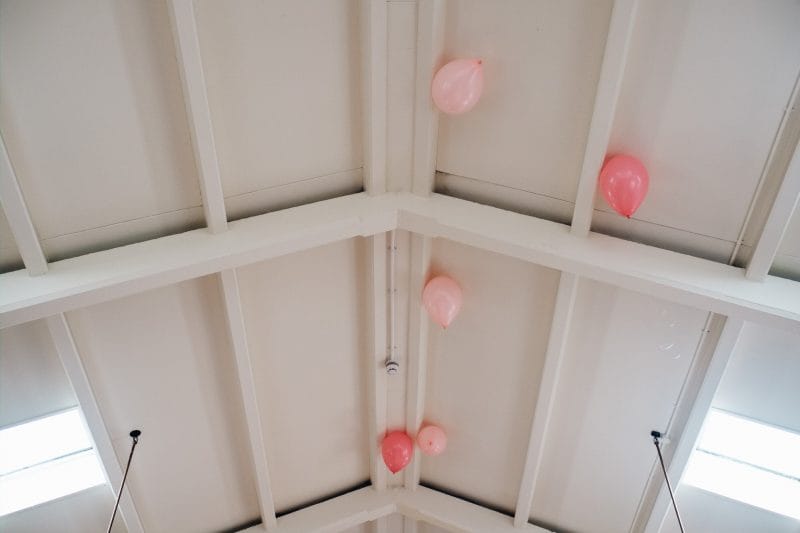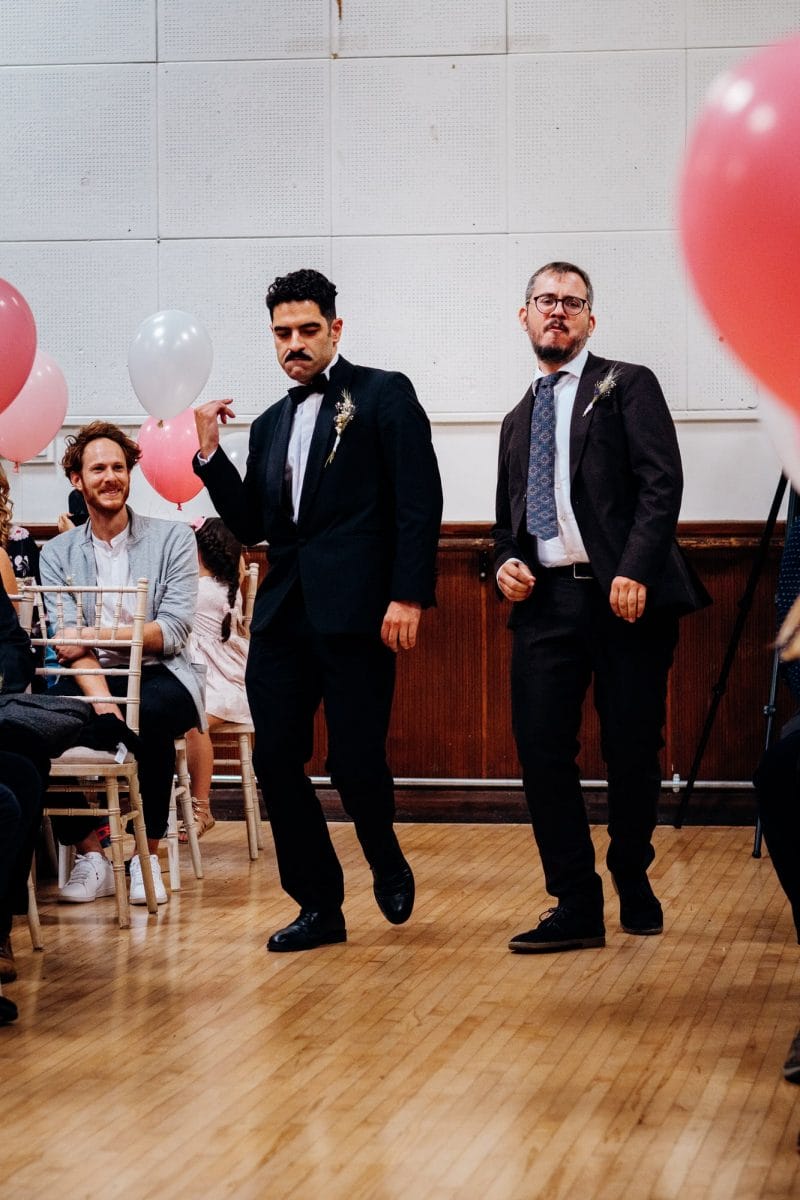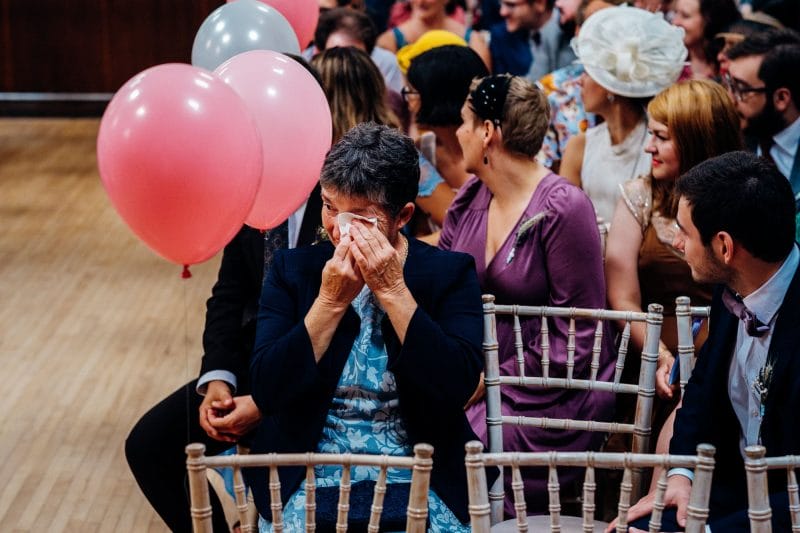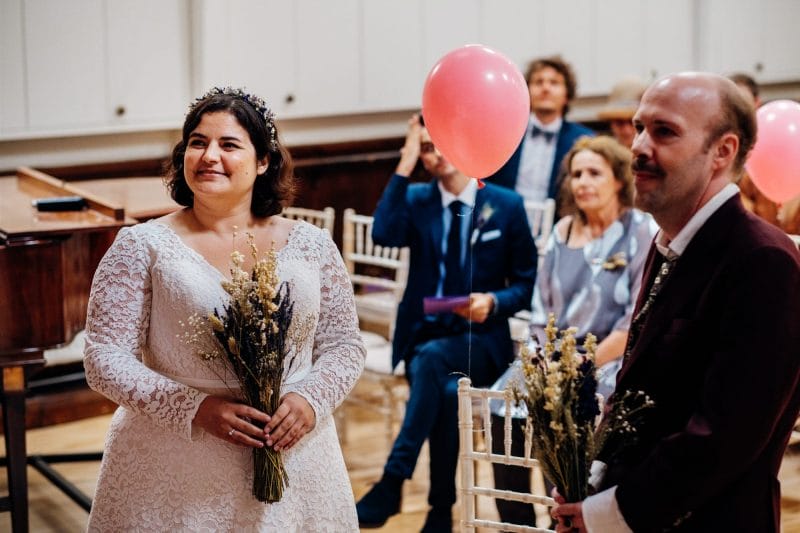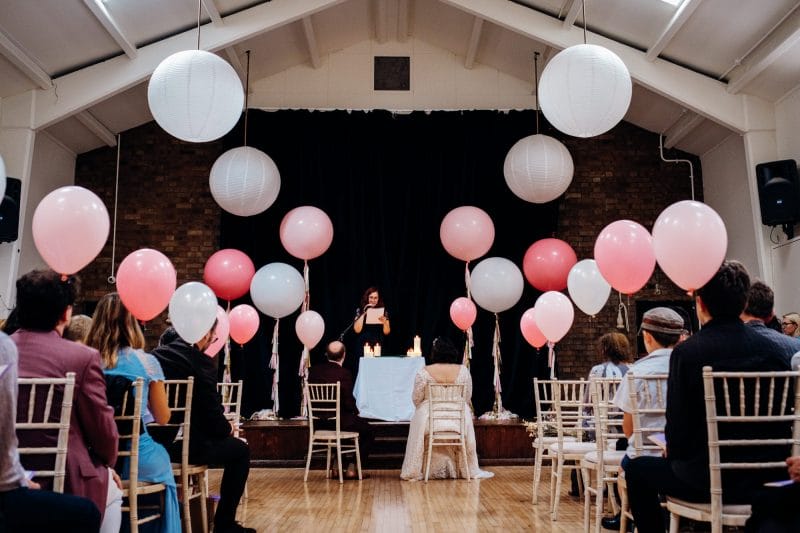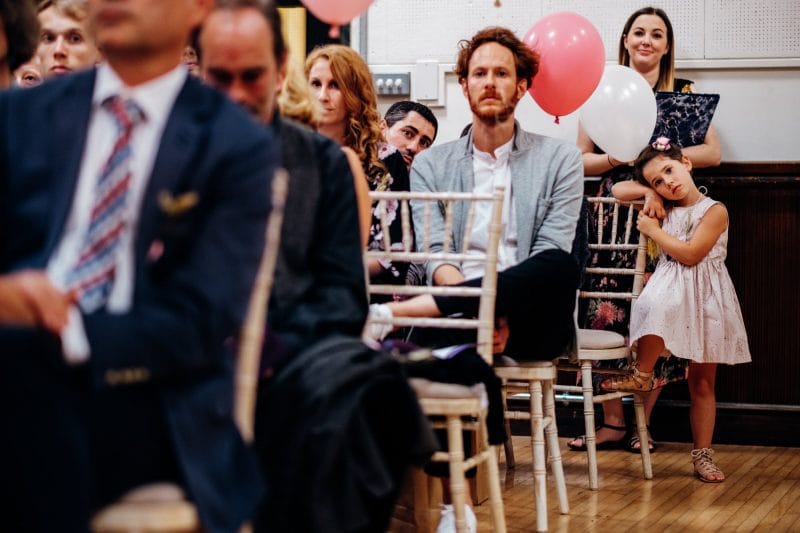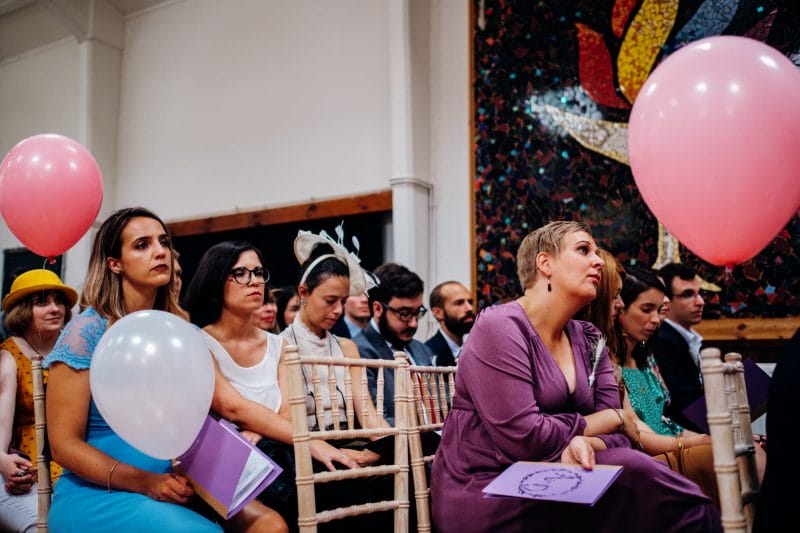 After their New Unity Church wedding ceremony all the guests boarded a London double decker red bus to their Woodberry Wetlands wedding reception.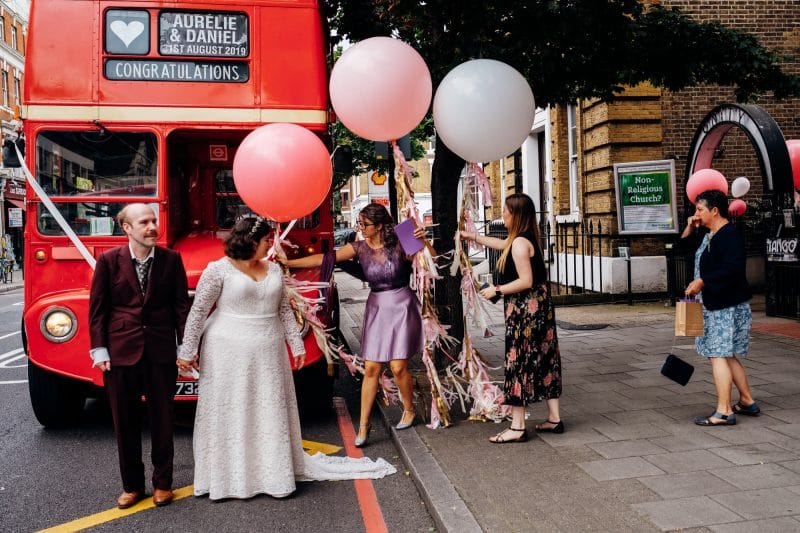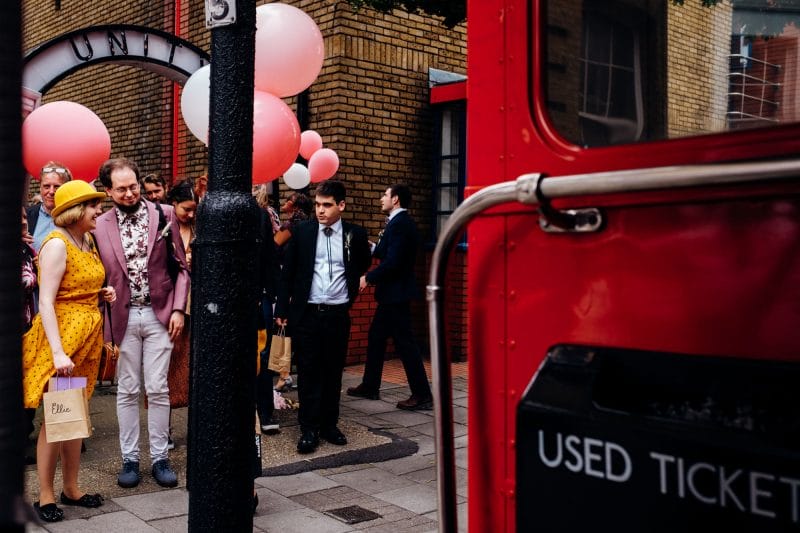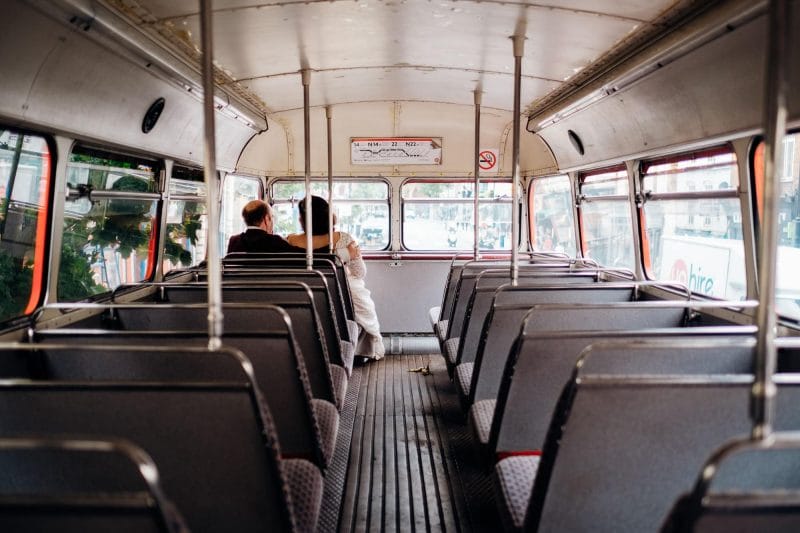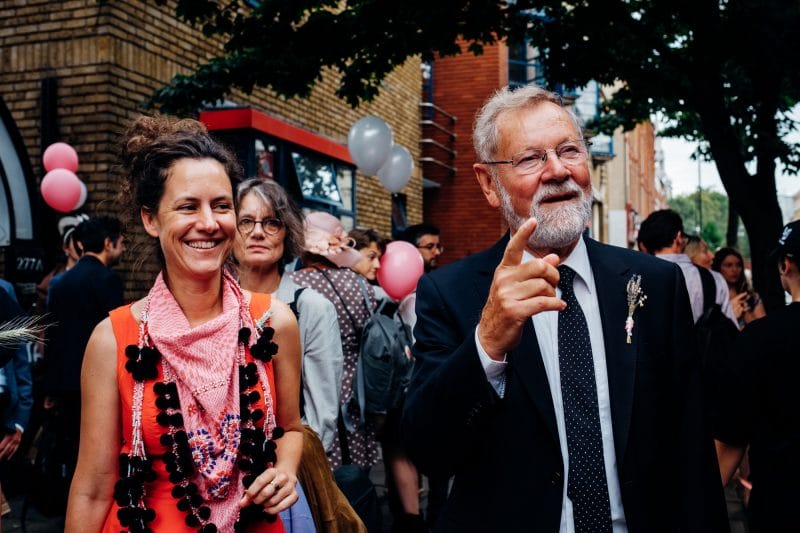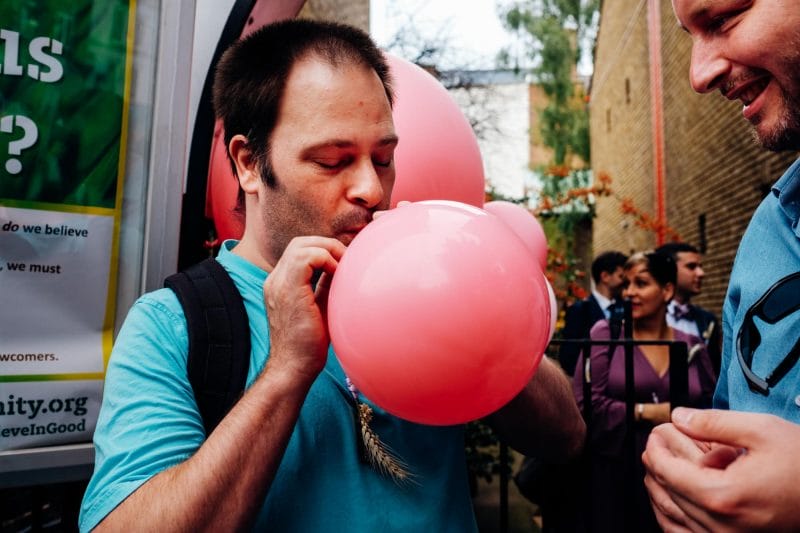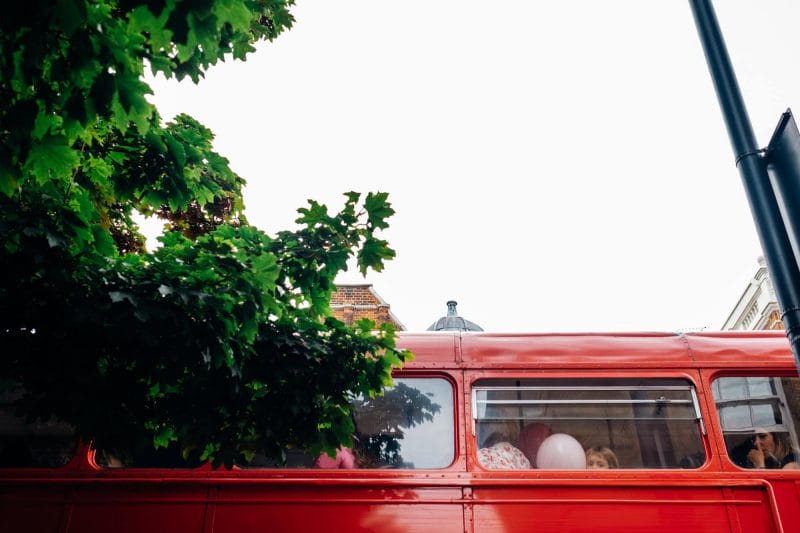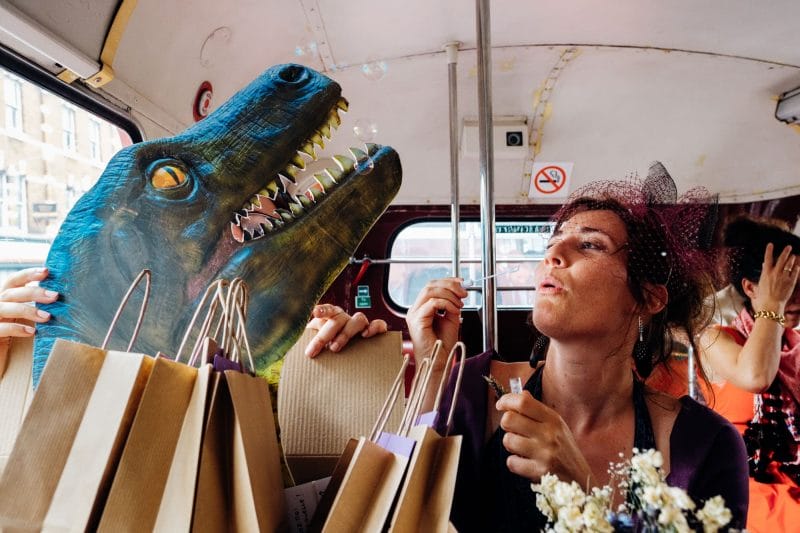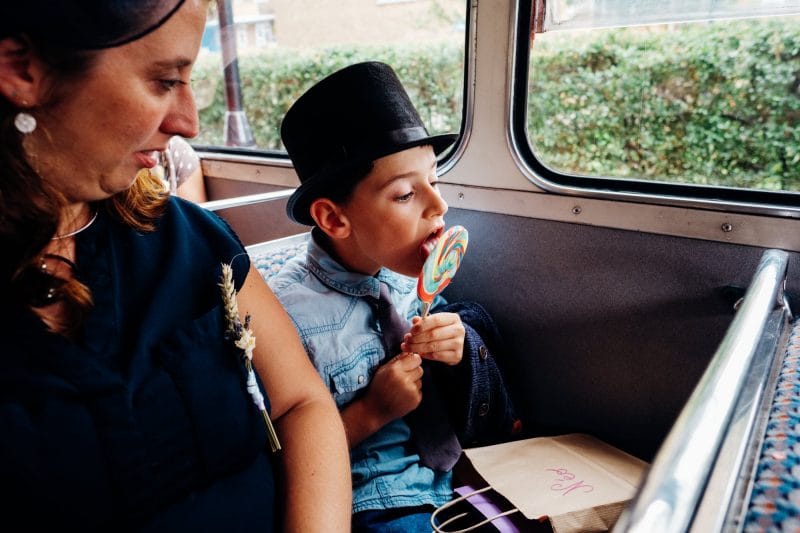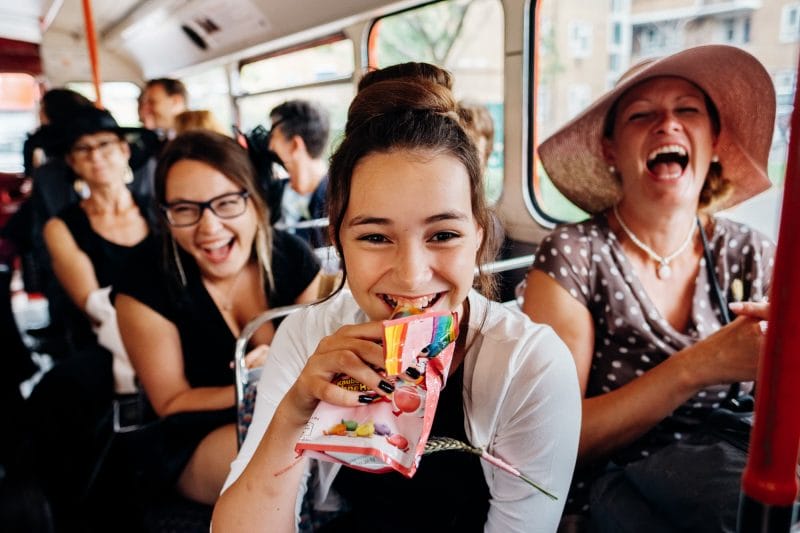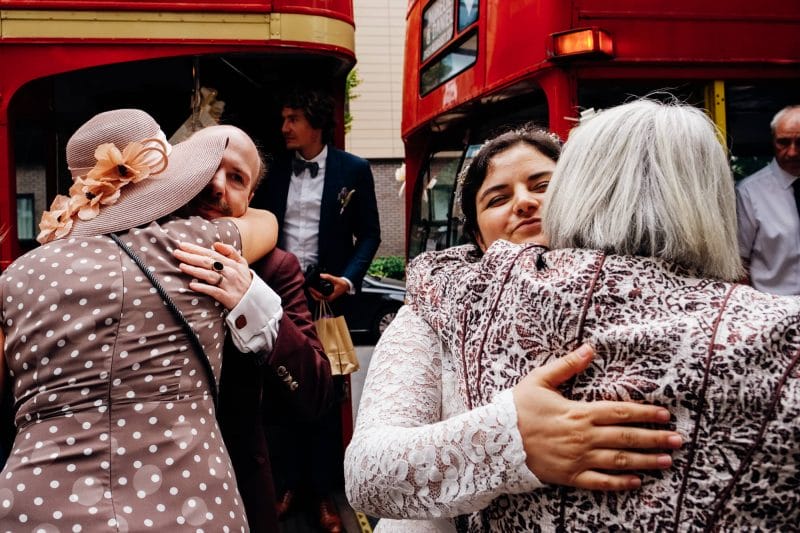 Woodberry Wetlands Wedding
The Woodberry Wetlands is a rather unique venue of a small building in the middle of a central London Wetland park with a side marquee attached to the side. It makes a lovely outdoor summer London wedding venue, and guests can walk outside around the wetlands taking a tour of the nature, uniquely surrounded by the London skyline. Their reception tables were decorated with books and dried flowers as the centre pieces and the wedding favours consisted of handmade lavender soap. Each of the name cards were hand embroidered by Aurelie as a lovely personal keepsake.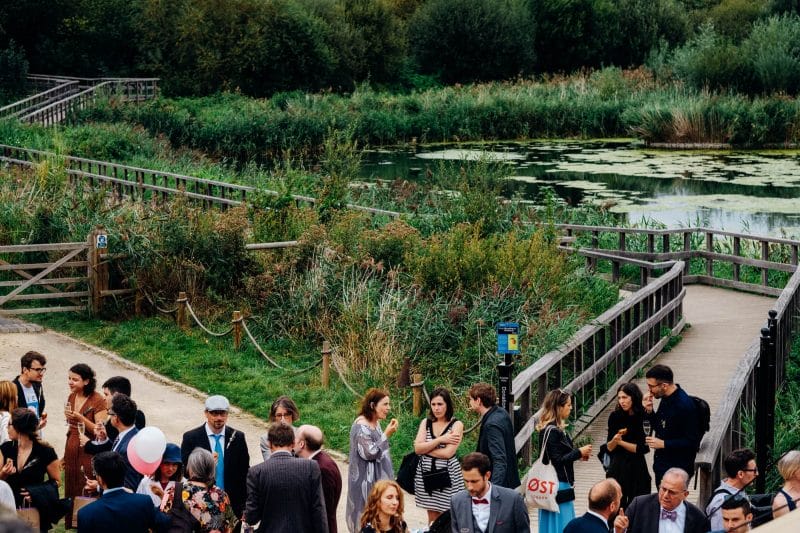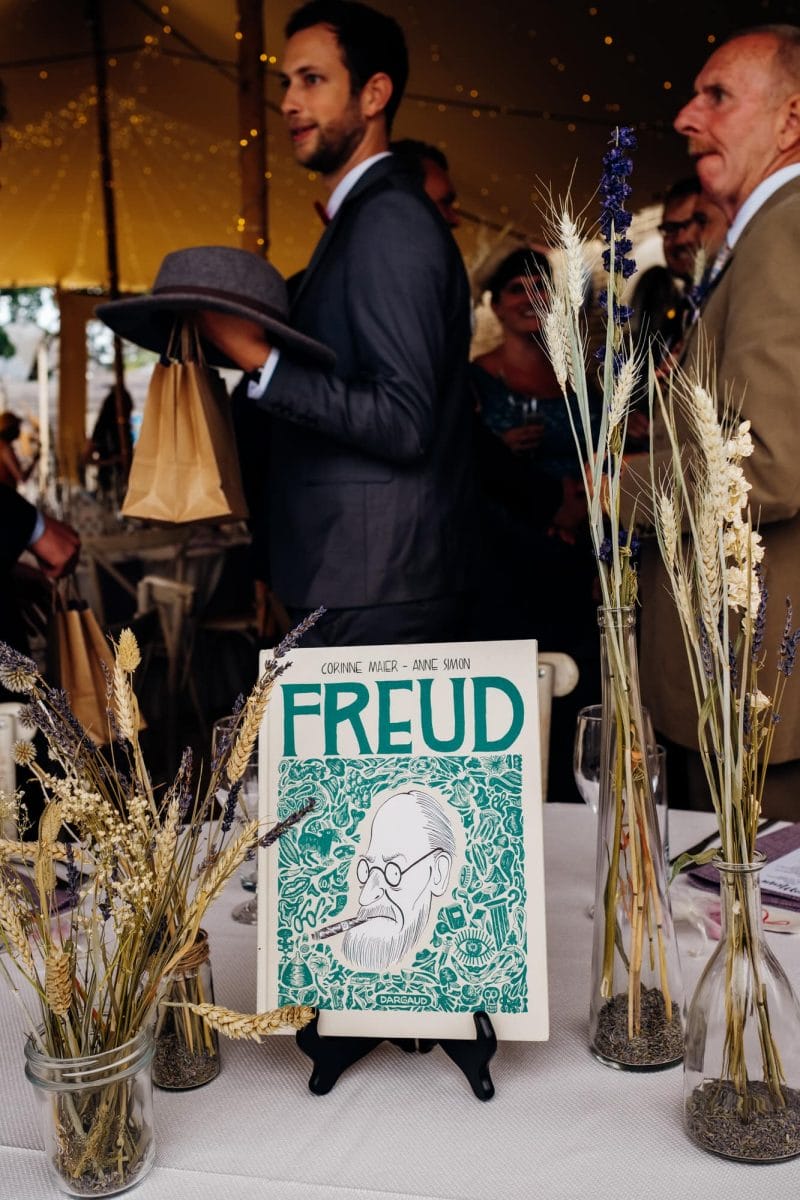 The canapés gave a nod to the Portuguese side of the family, and included pastel de natas and coxinas. During the wedding reception they also had giant games for the kids complete with a carer service to look after the kids provided by Safe and Sound Event Childcare, which is perfect for helping out your guests with kids!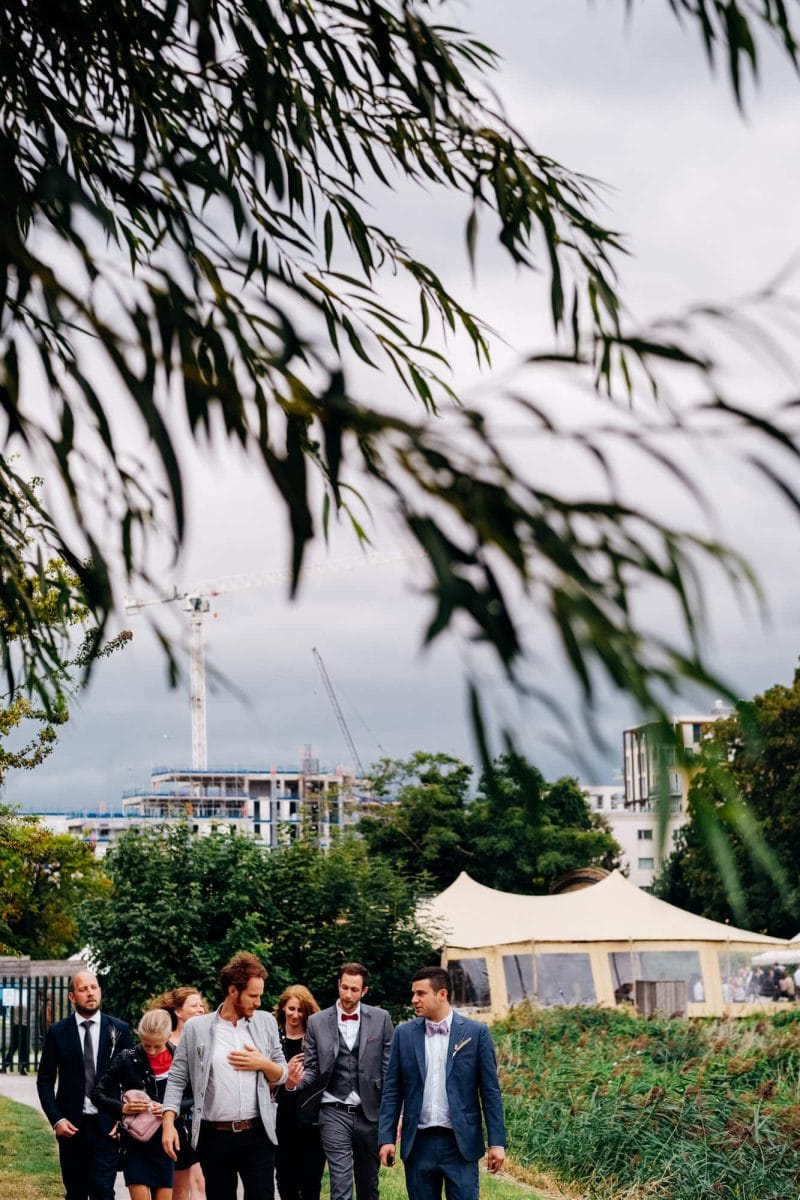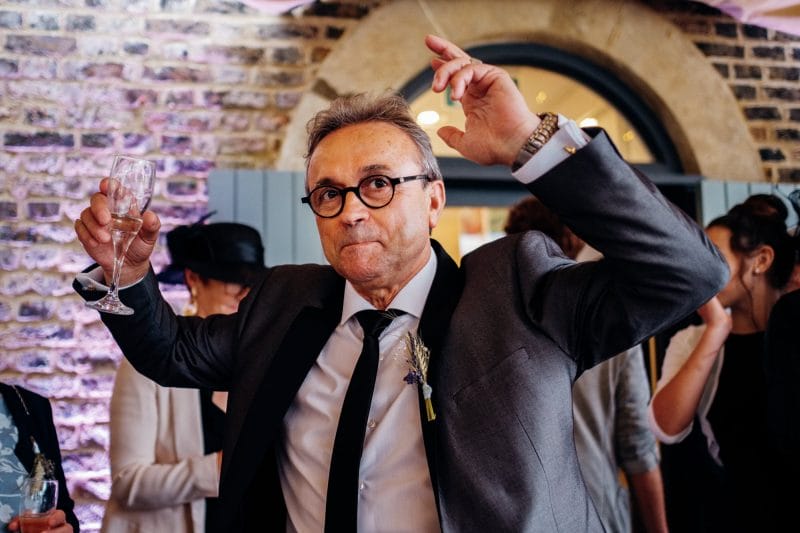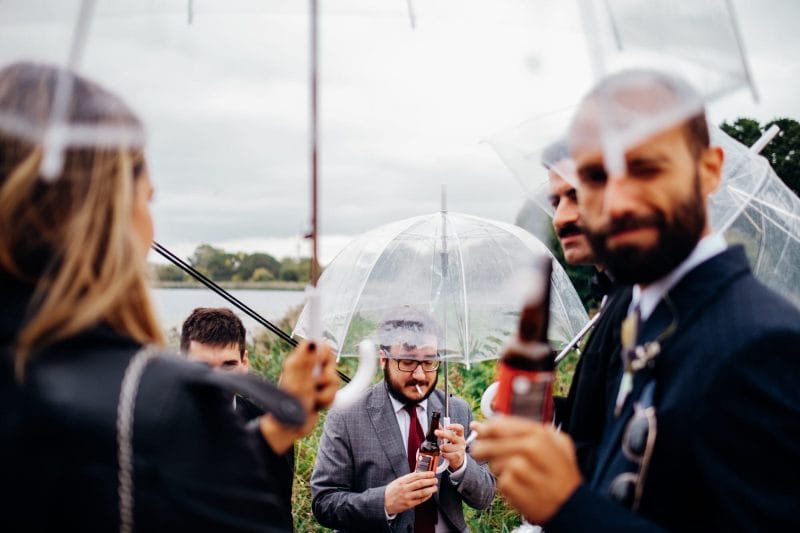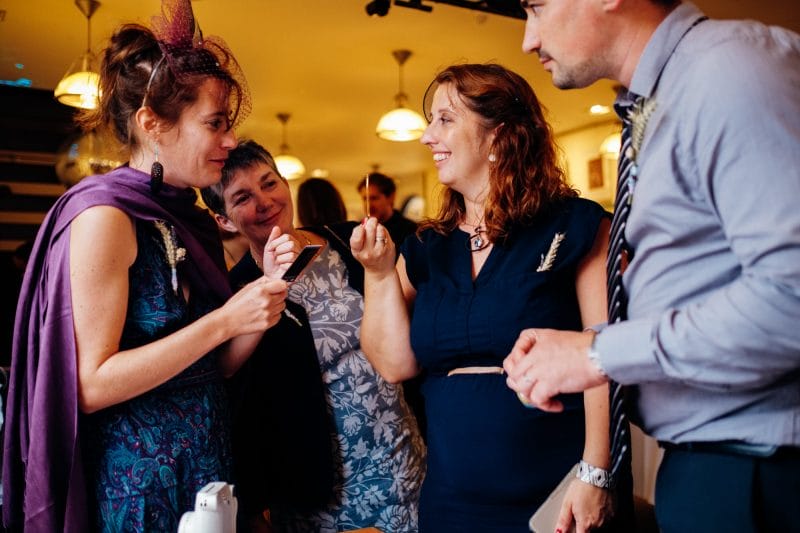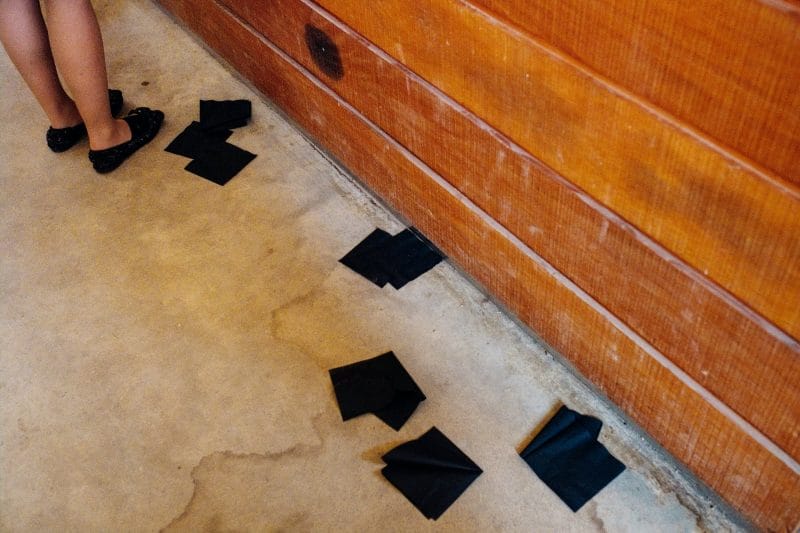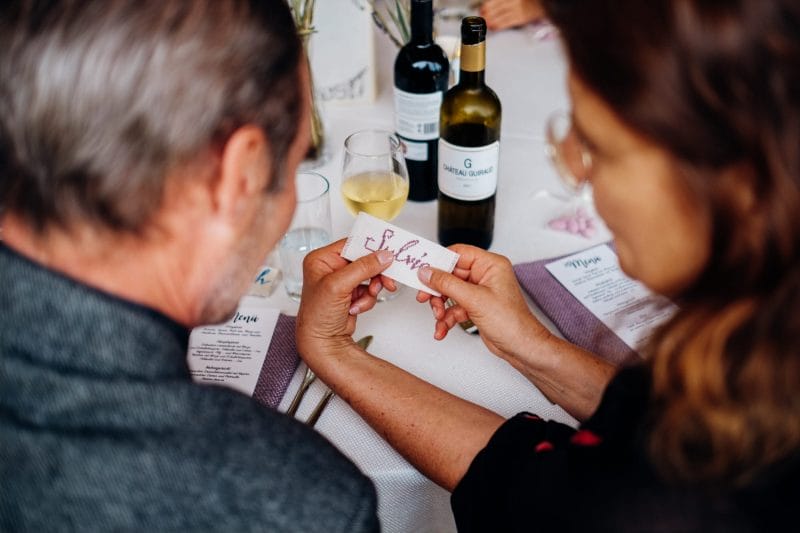 They had several friends of honour give speeches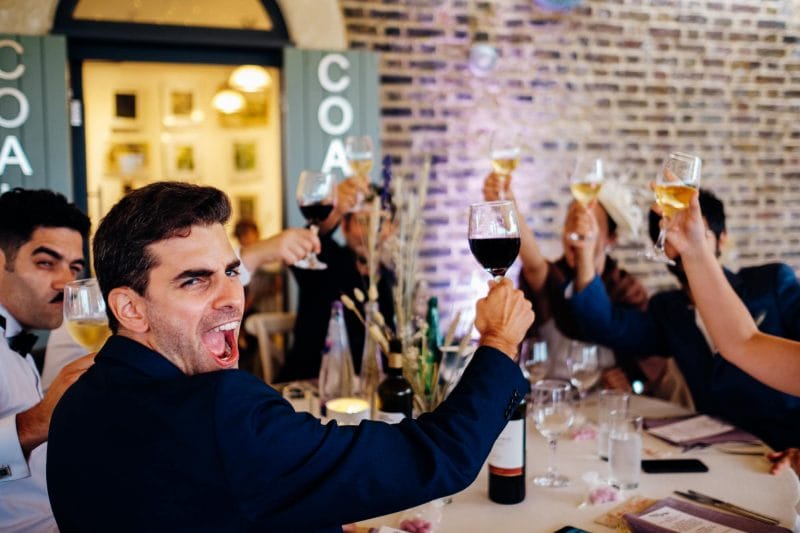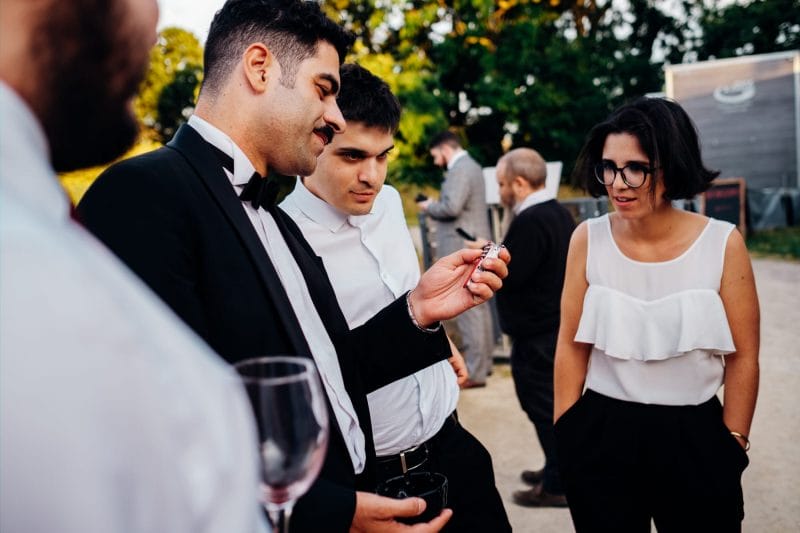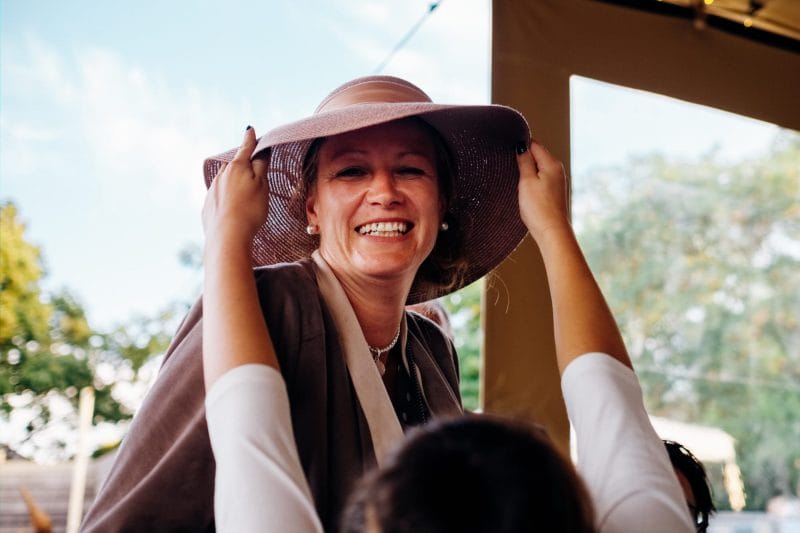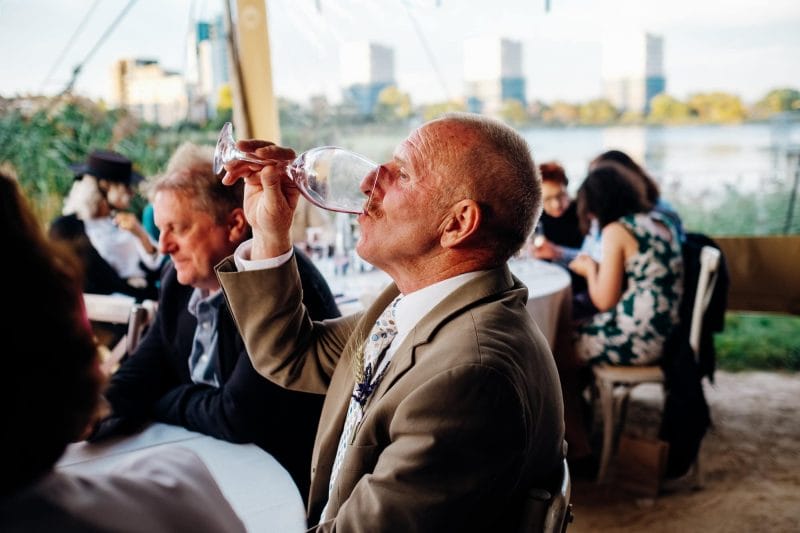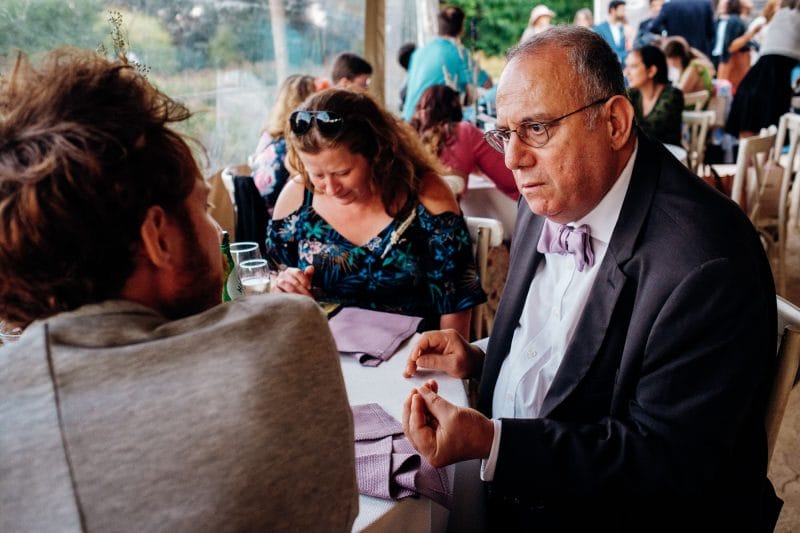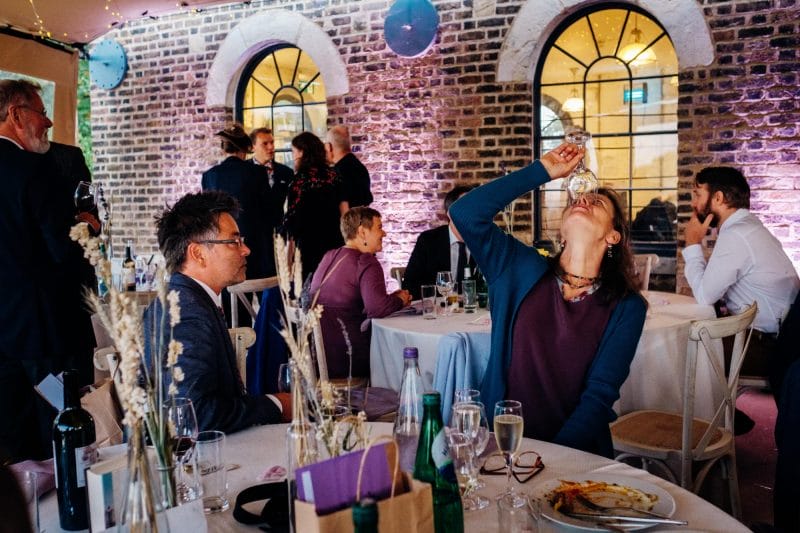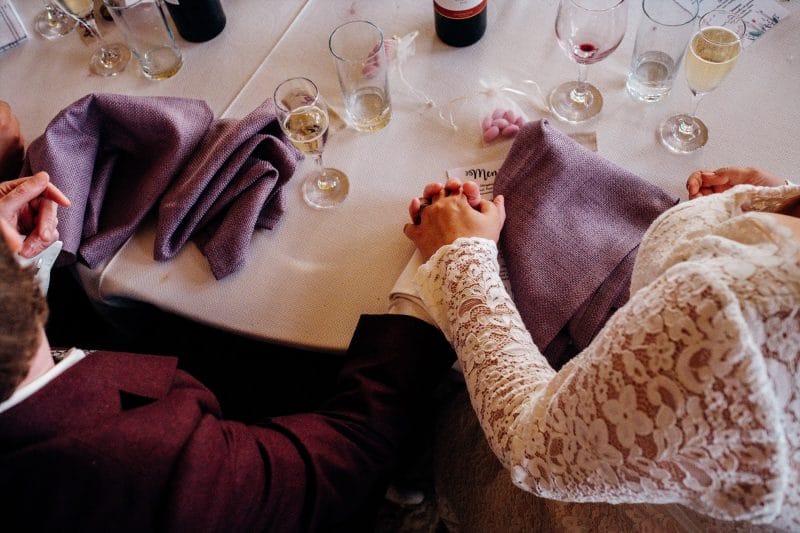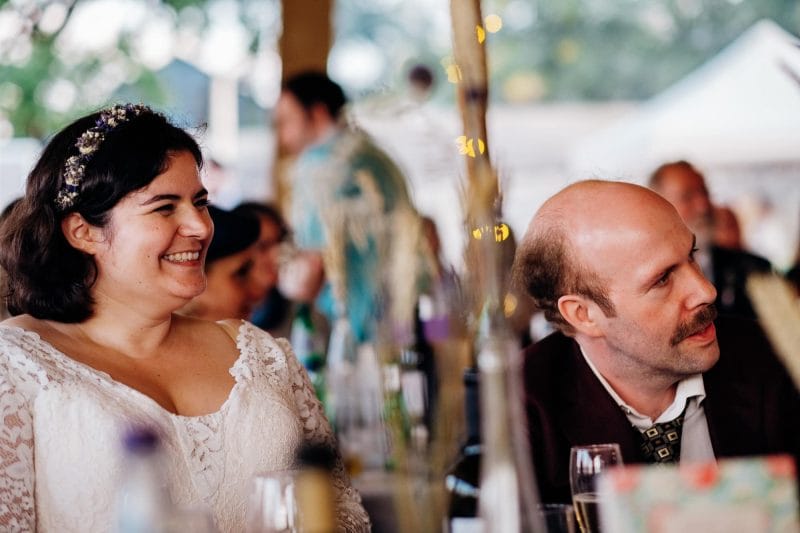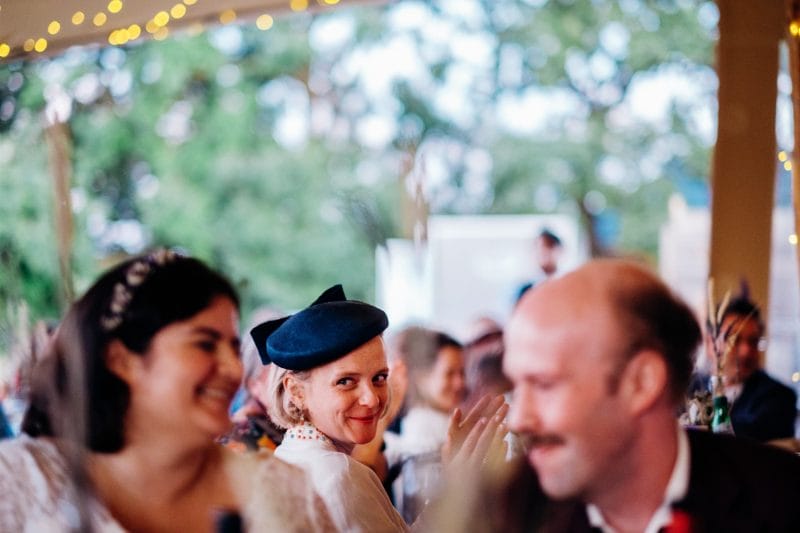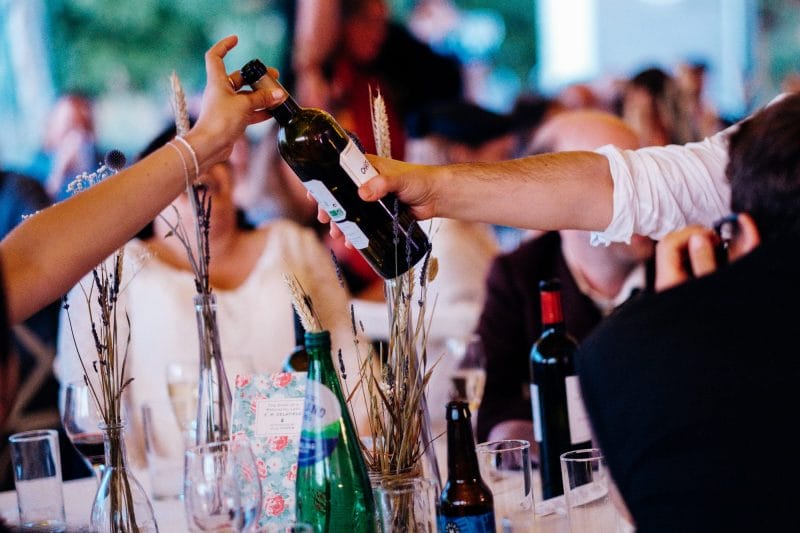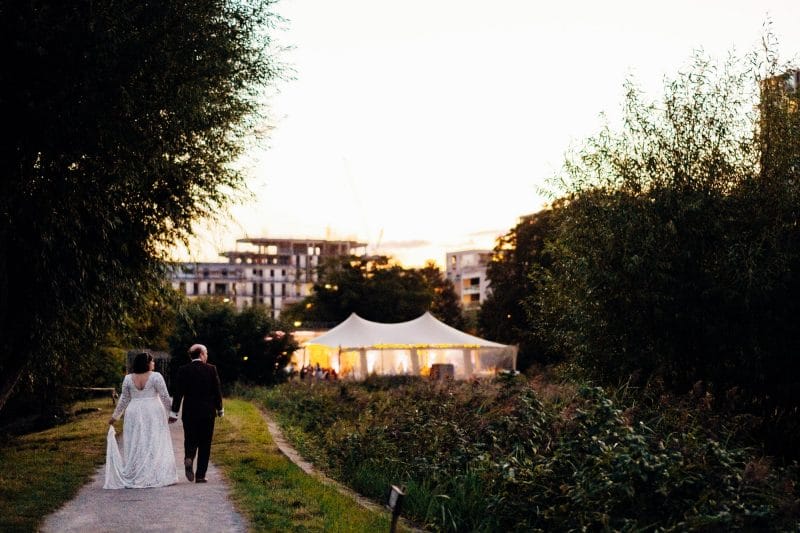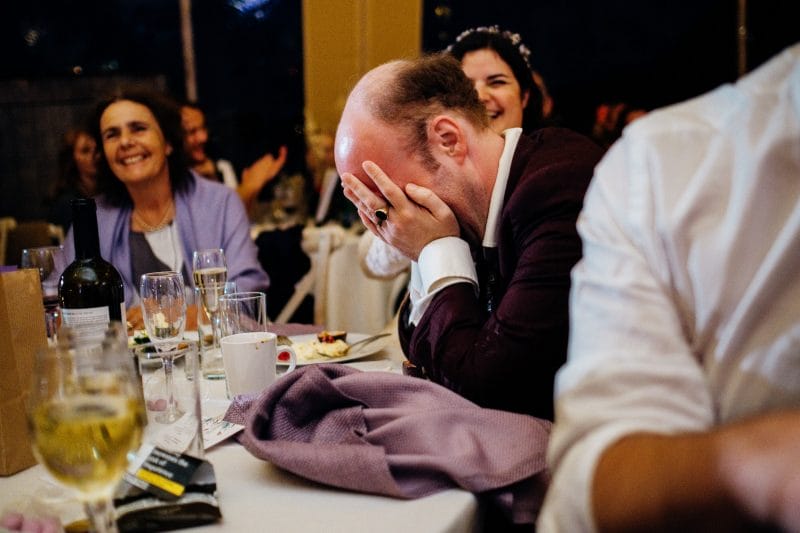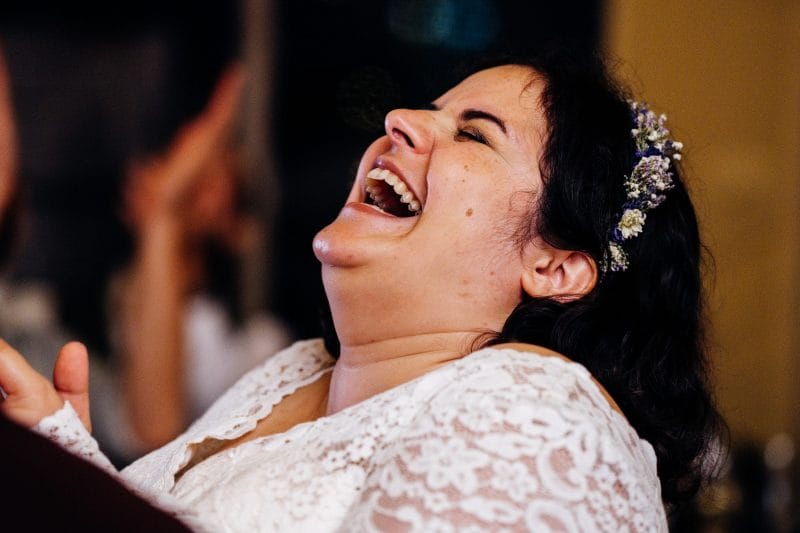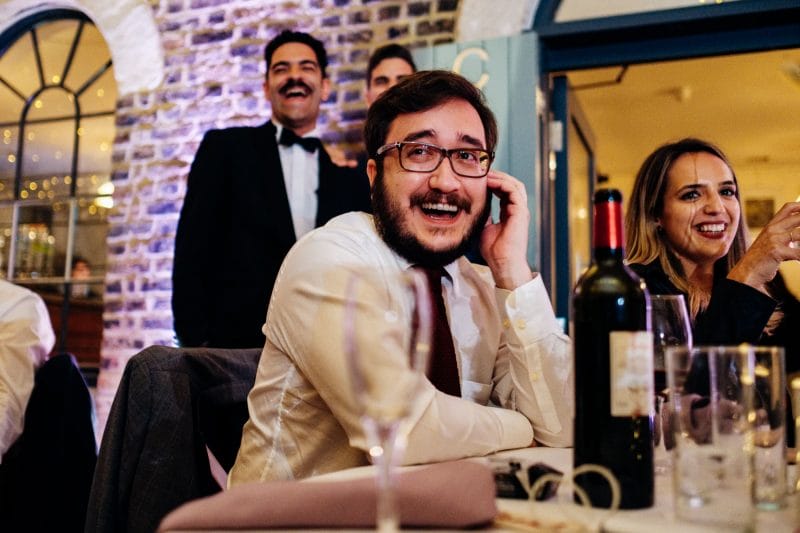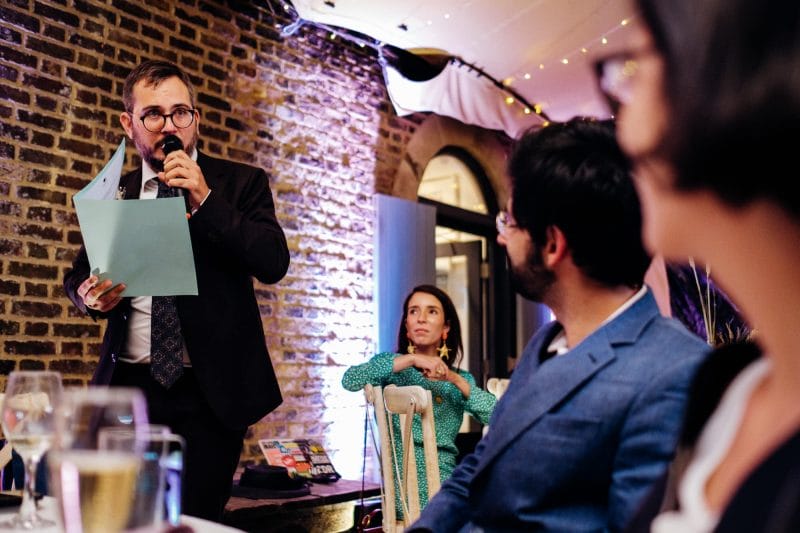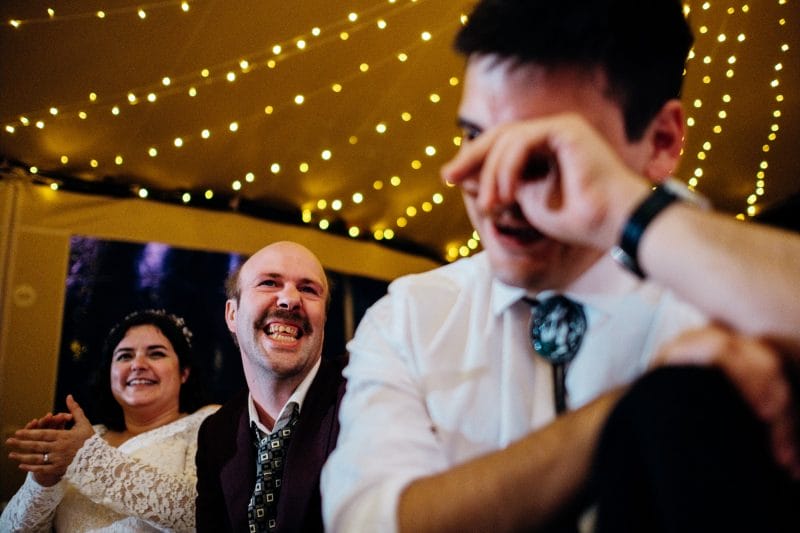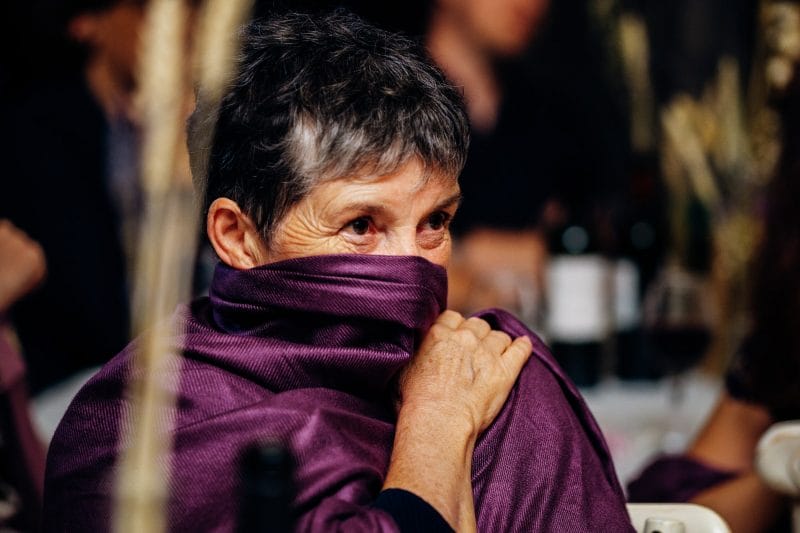 After the speeches everyone went inside from the outdoor marquee to cut the French croquembouche cake, and Aurelie and her choir friends gave a performance of "This is Me" from the film The Greatest Showman. After partaking in Aurelie's favourite activity they took to Daniel's and did the choreographed first dance. The music was provided by friends using a DJ set up and they partied hard until late!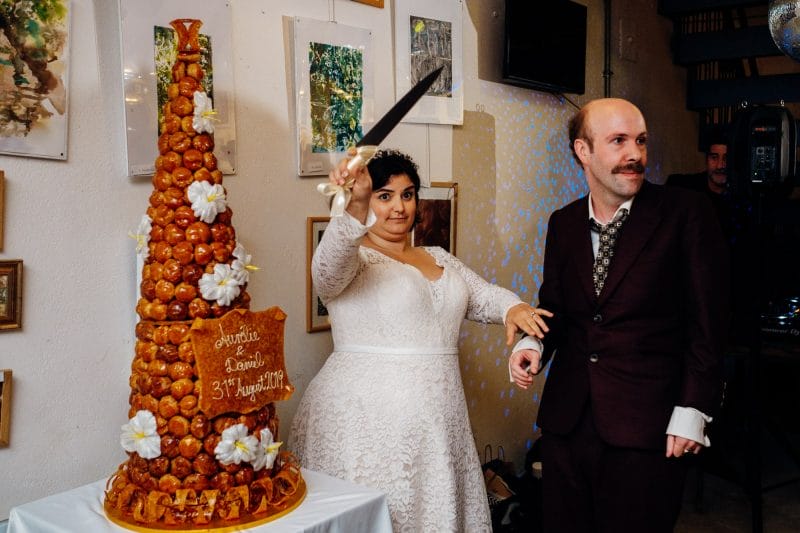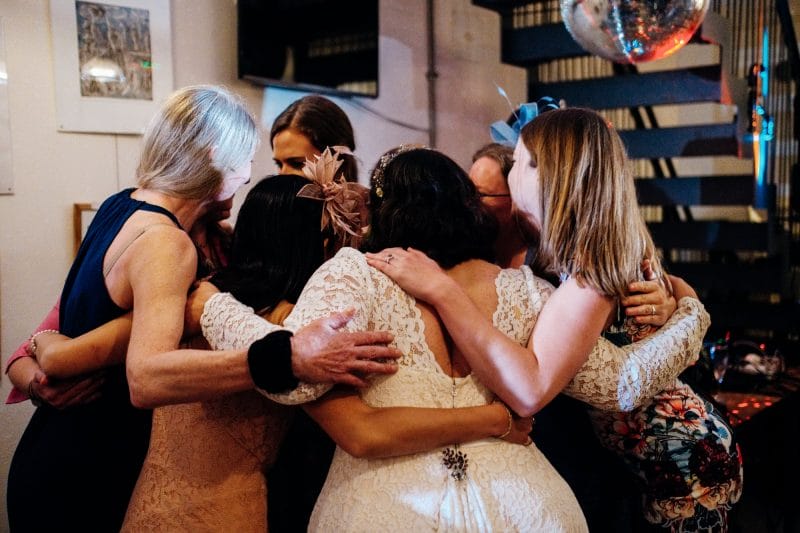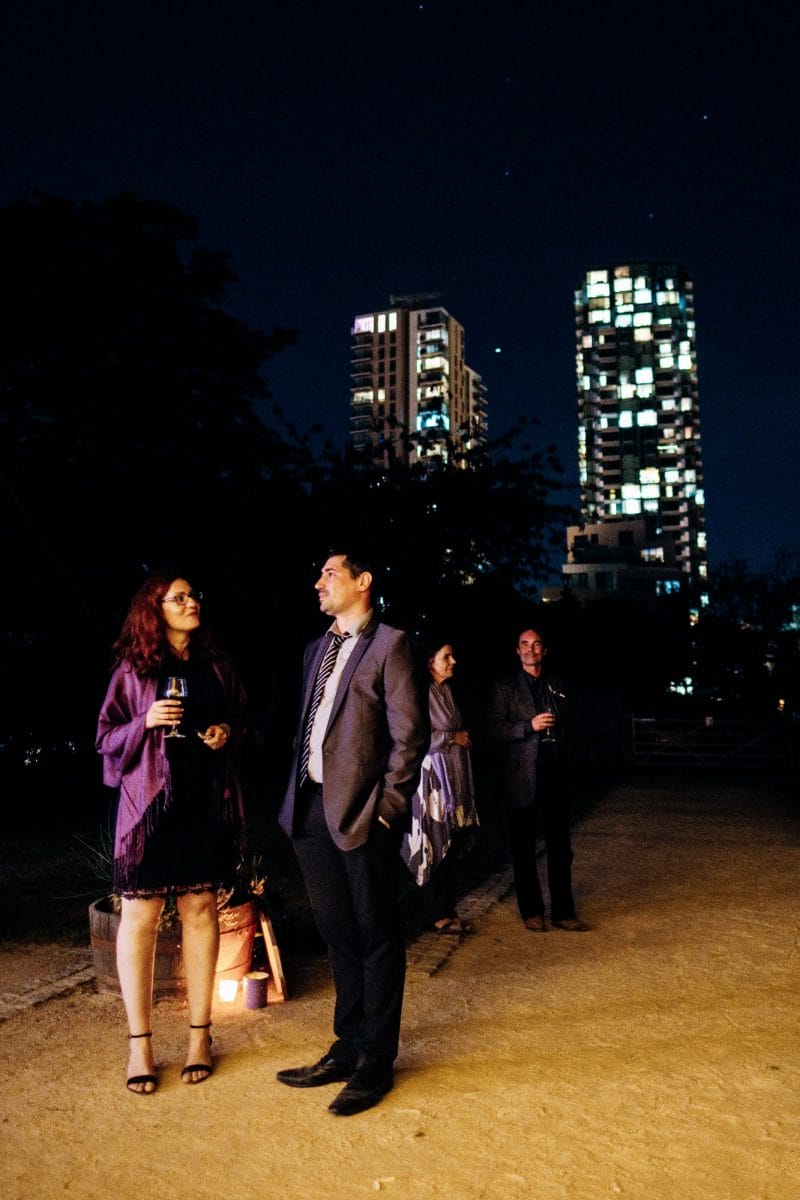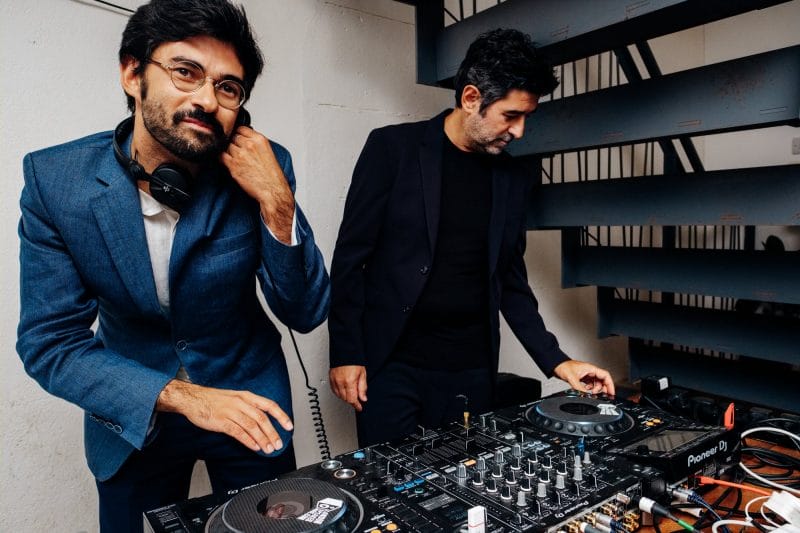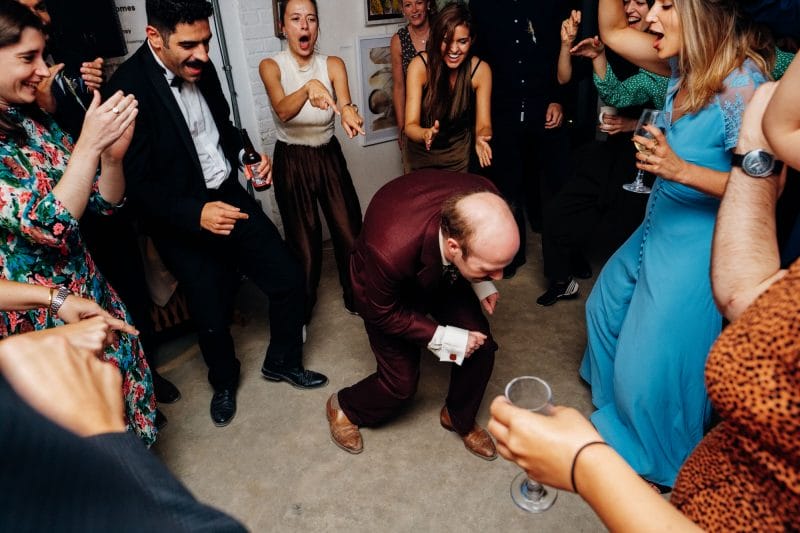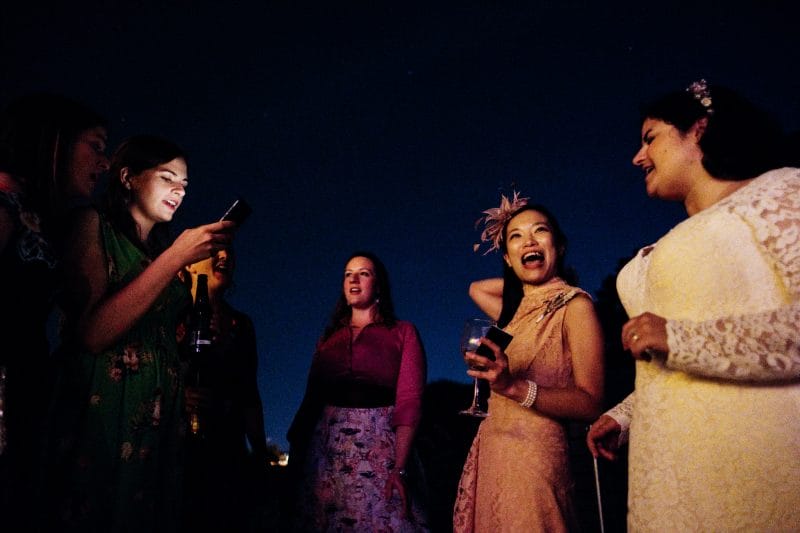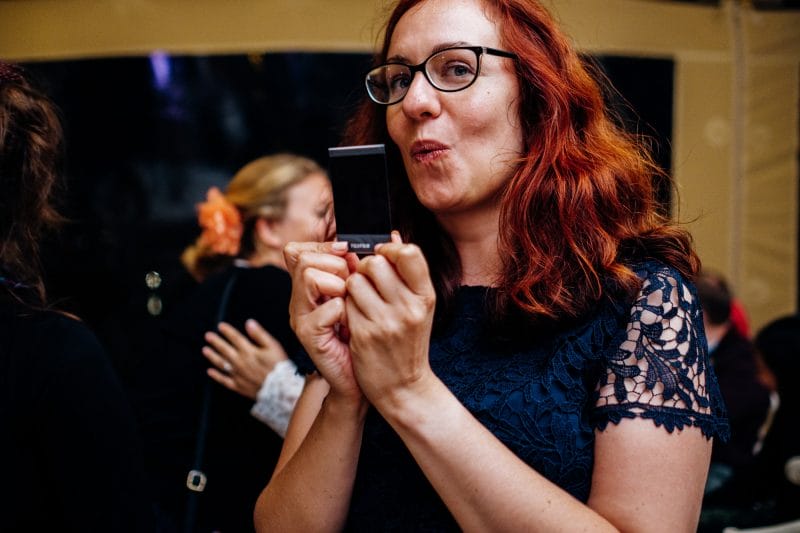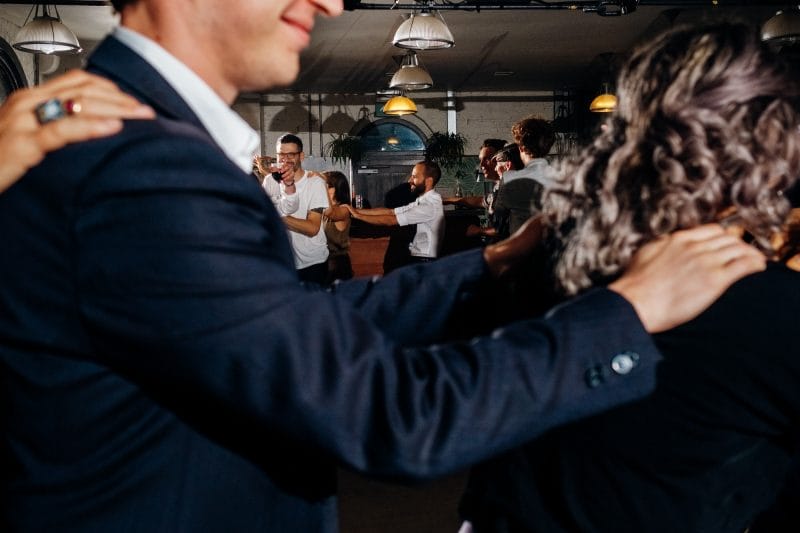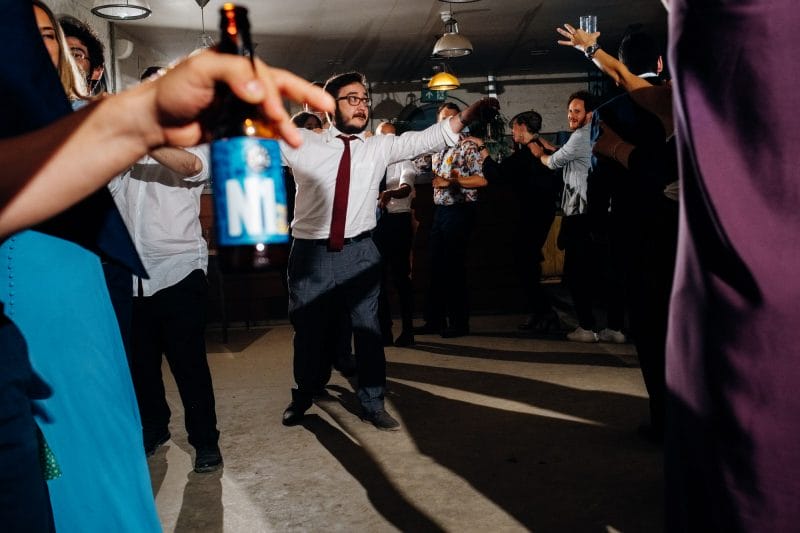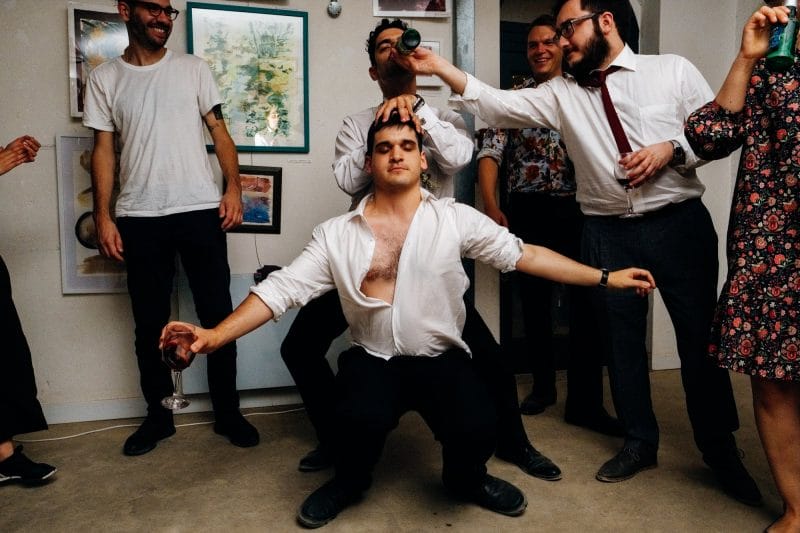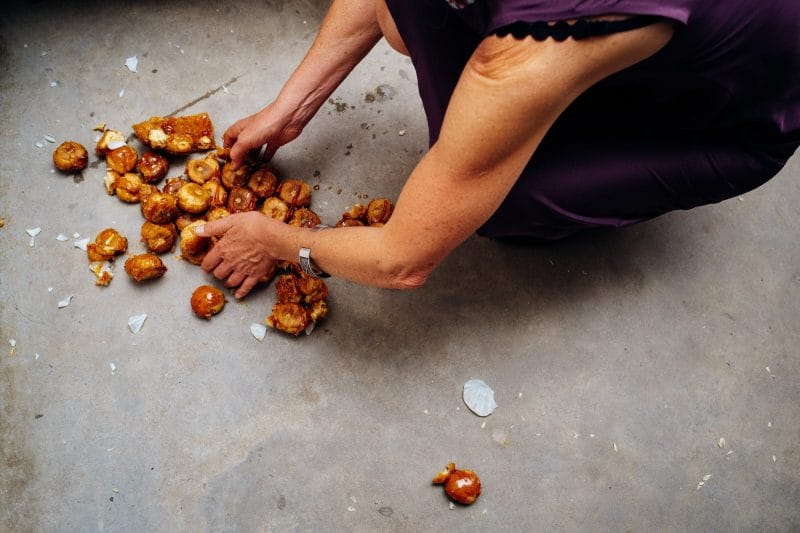 If you liked this European wedding in London check out this awesome relaxed Italian-Lebanese pub wedding.