Old Marylebone Town Hall wedding
Pauline and Fabio had a fantastic low key but personalised wedding in London, with the ceremony at the Old Marylebone Town Hall wedding registry office and a reception at an effortlessly stylish restaurant- the Singer Tavern. They started the day debunking tradition by getting ready together at a trendy artistic airbnb they hired in Shoreditch. The wedding prep airbnb was even more stunning then they anticipated with two large rooms for them to get ready separately, and a grass wall private garden where they had their first look. Pauline's dress was lovingly made by her mum and her make up was done by her bridesmaid Ink & Paper London, who also did their stationery and custom neon photobooth sign! Fabio wore gorgeous flamingo socks and a tie with mini skulls on and was helped by his best woman.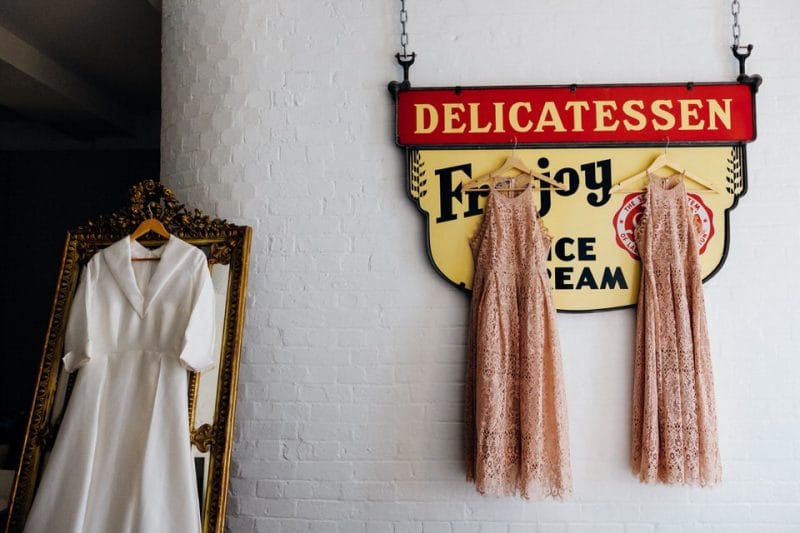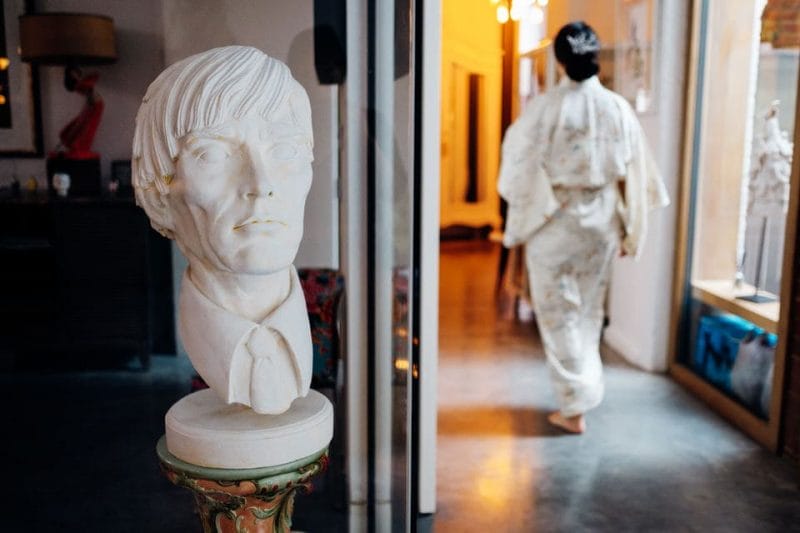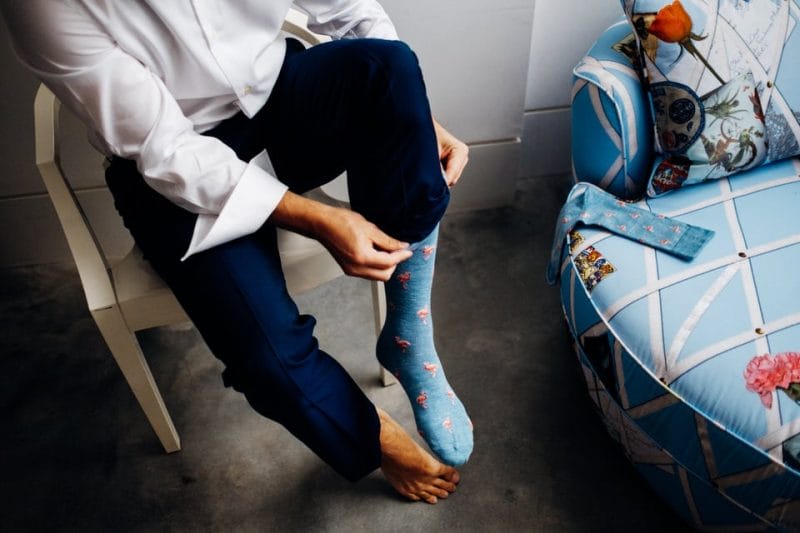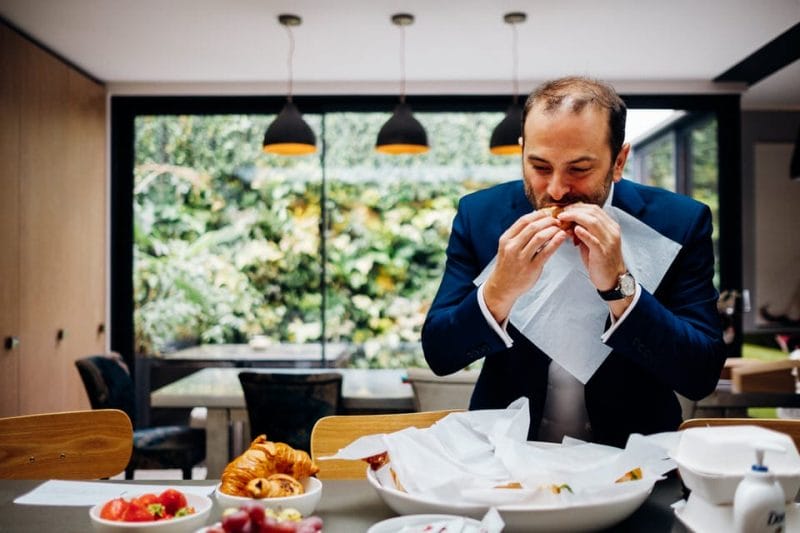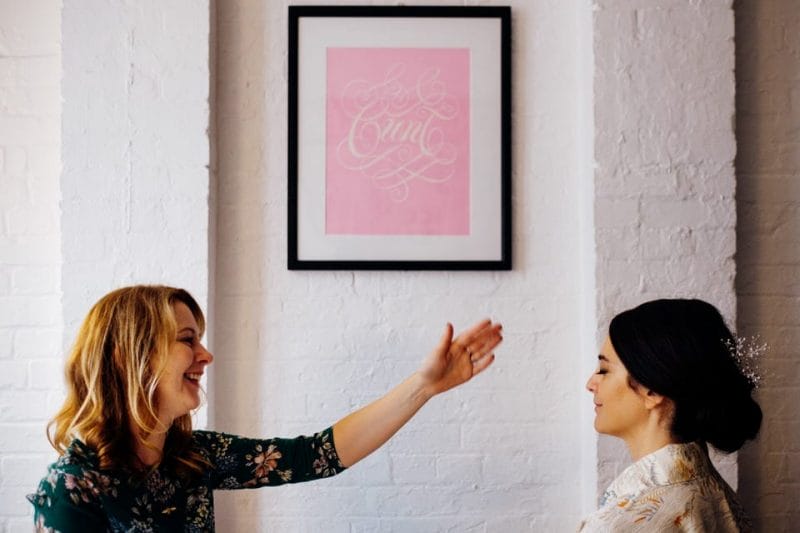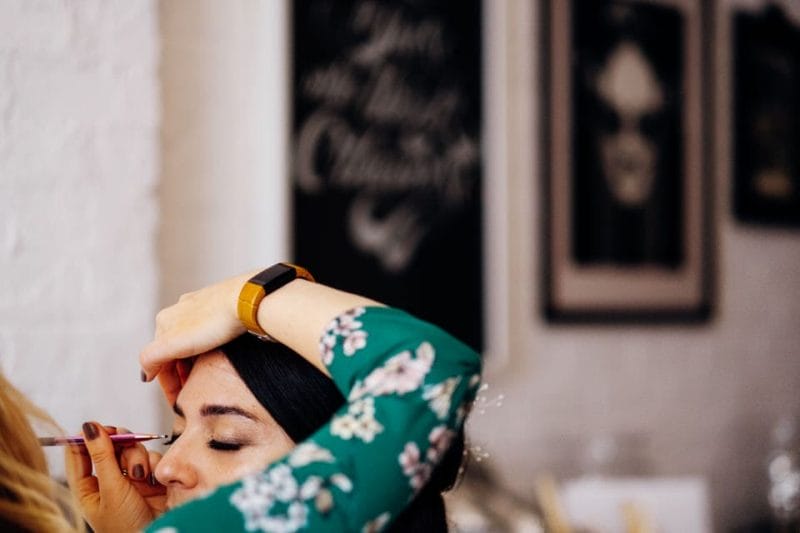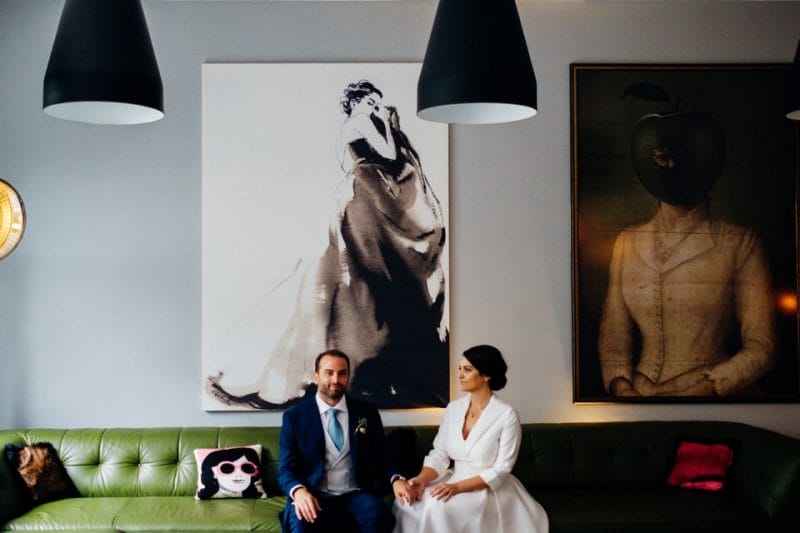 Fabio is a huge fan of vintage classic cars, so they hired a beautiful red soft top to drive to take a few couple shots around the Barbican, one of their (and mine!) favourite pieces of architecture in London. I've shot a few Barbican weddings in their famous greenhouse and love the brutalist external!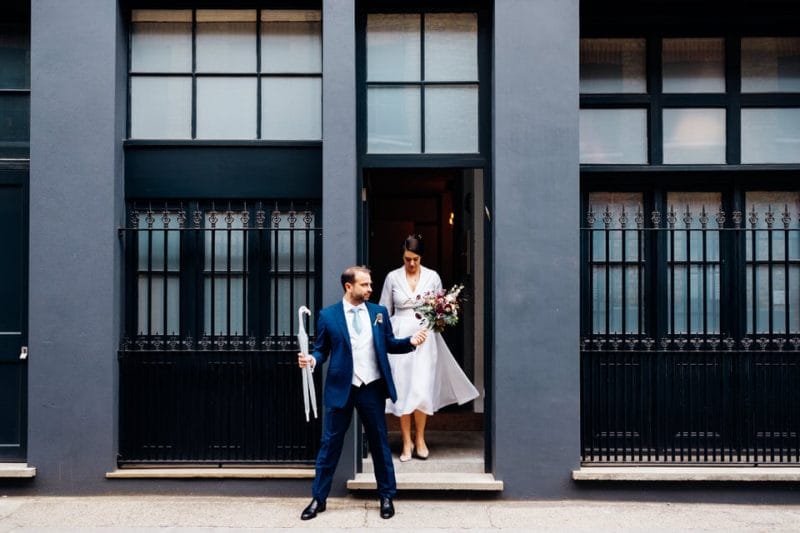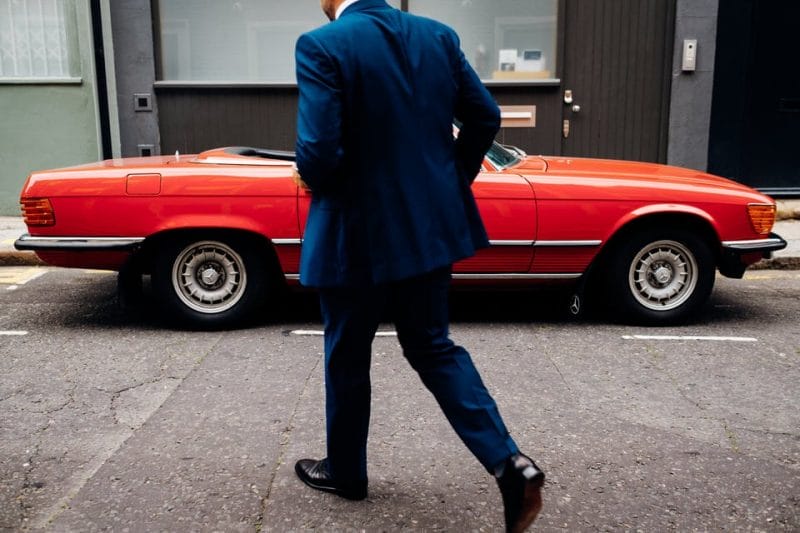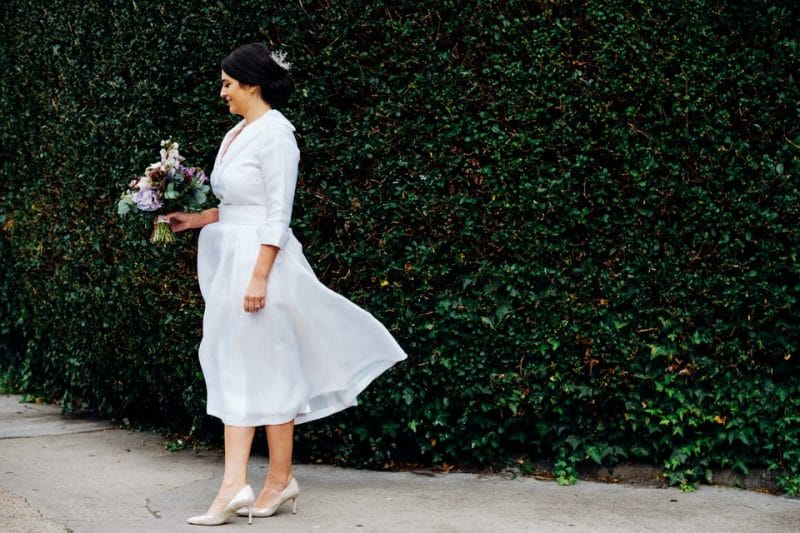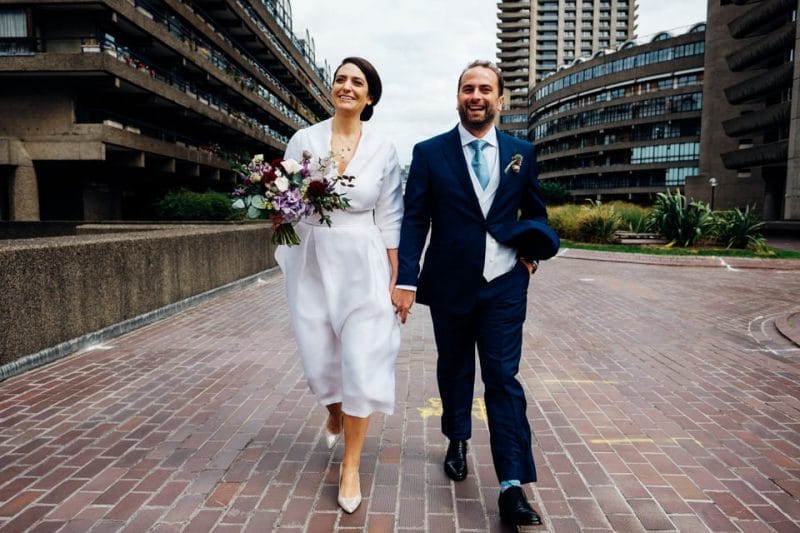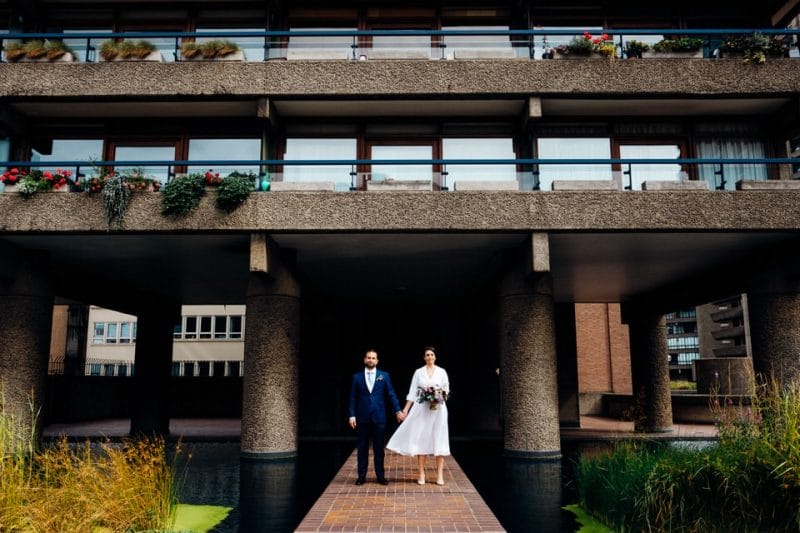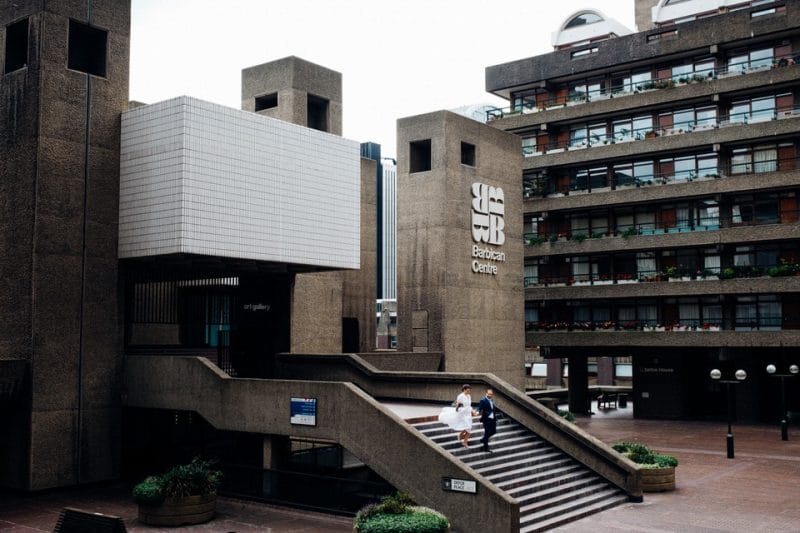 Old Marylebone Town Hall wedding
After the couple shoot they drove themselves to their wedding ceremony at the Old Marylebone Town Hall. They had an Italian pianist Antimo Magnotta playing some instrumentals to entertain the guests whilst they waited, and their friend Gabriela of Gabsign Jewellery who made the rings was the ring bearer during the ceremony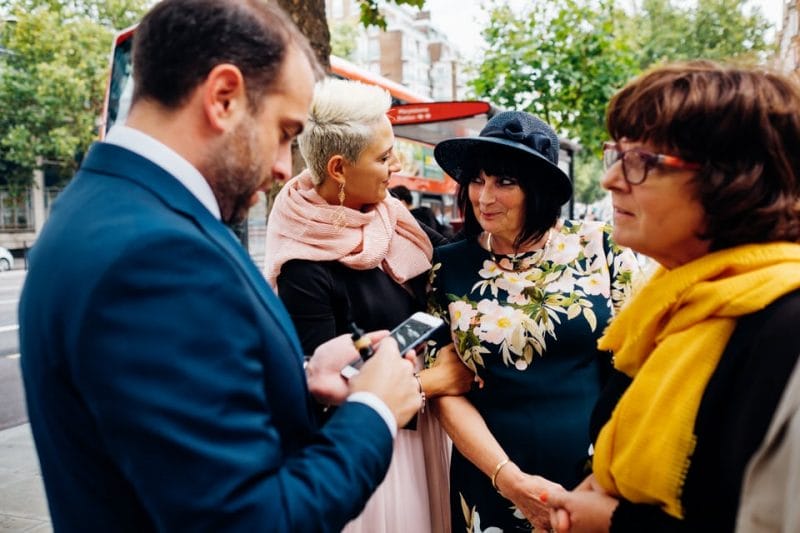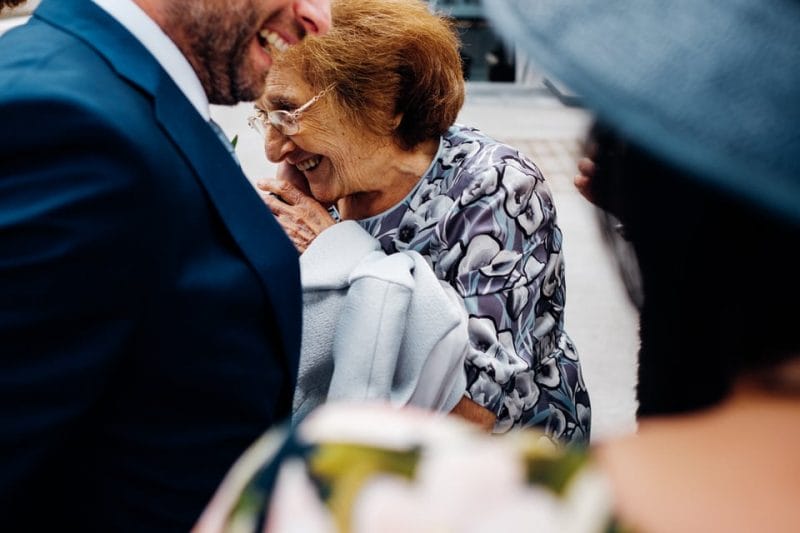 Singer Tavern Wedding
After the Old Marylebone Town Hall wedding ceremony, the couple drove their classic car to the Singer Tavern, whilst their guests rode a double decker bus. The Singer Tavern is a stunning old Singer sewing factory/shop that has been converted into a restaurant. Fabio and Pauline asked florists Petal & Pot to decorate the restaurant, although it didn't need too much as it has beautiful natural light, retro green tiles and old brickwork in the basement bar.
The couple hired a magician, Brendan Patrick who was amazing at entertaining their guests during the drinks and canapes reception.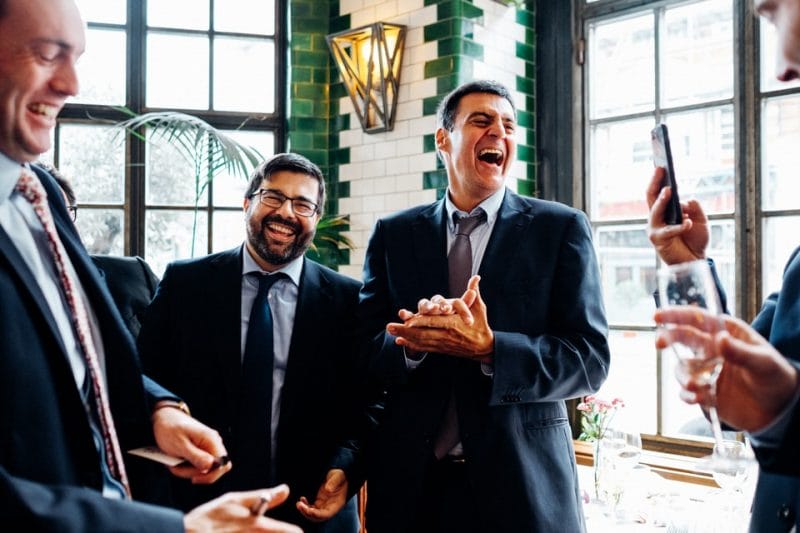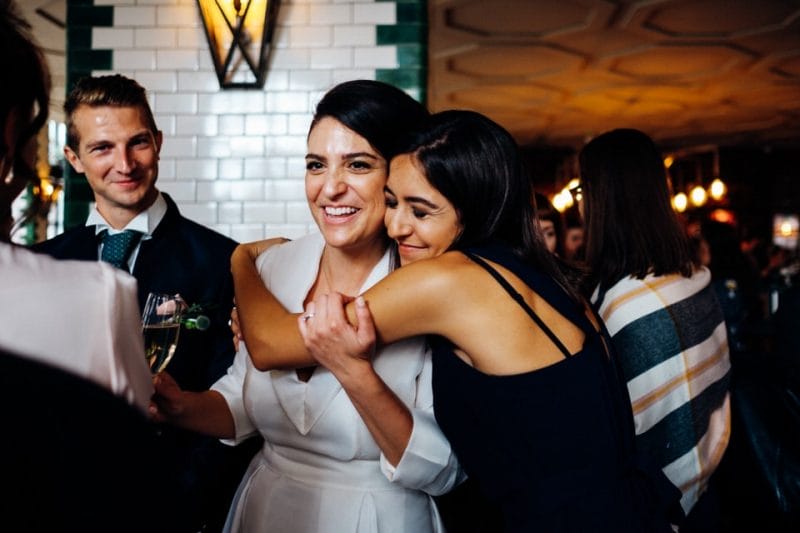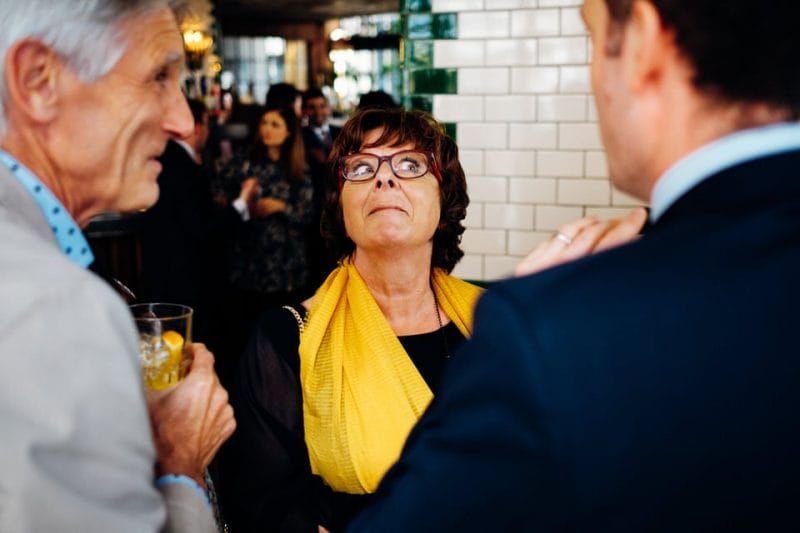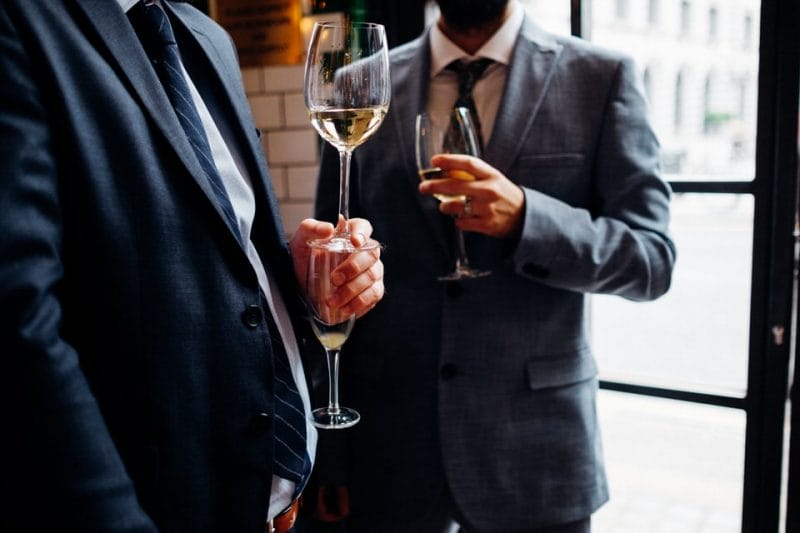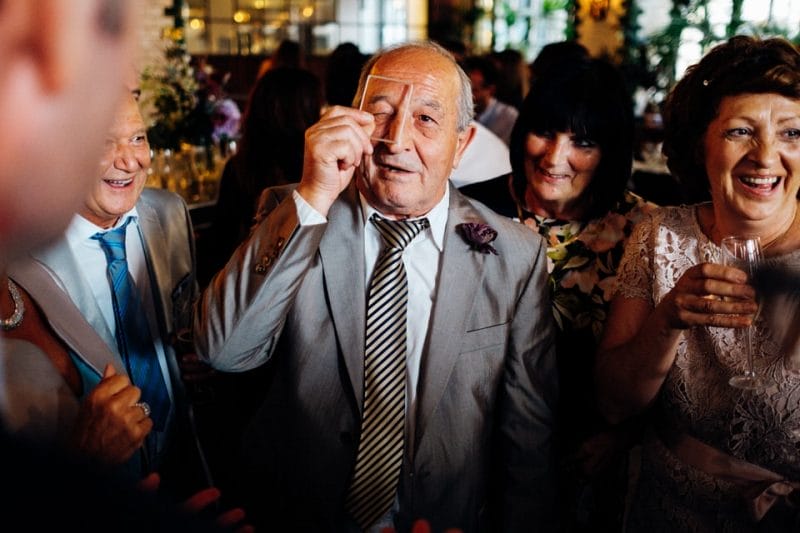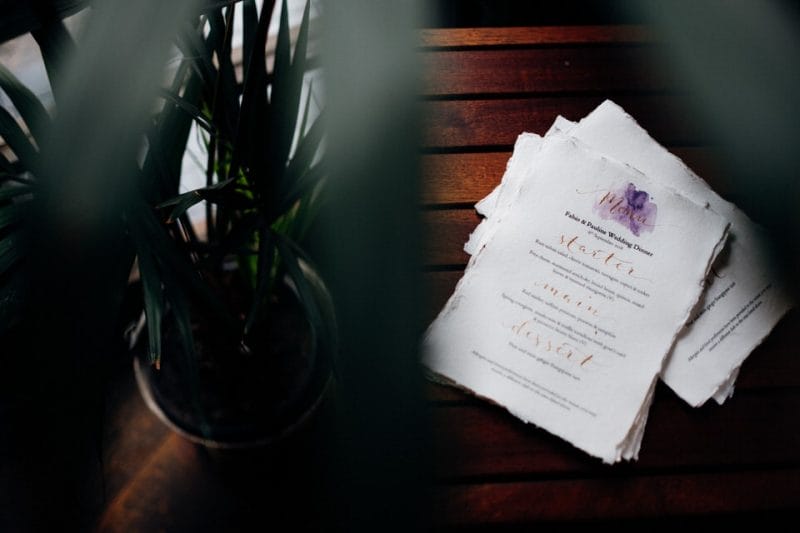 London restaurant wedding
Fabio and Pauline have lots of extremely close friends that they love dearly, everyone was so happy at the wedding the festivities started earlier than usual and lots of the guests started dancing to the pianist before dinner!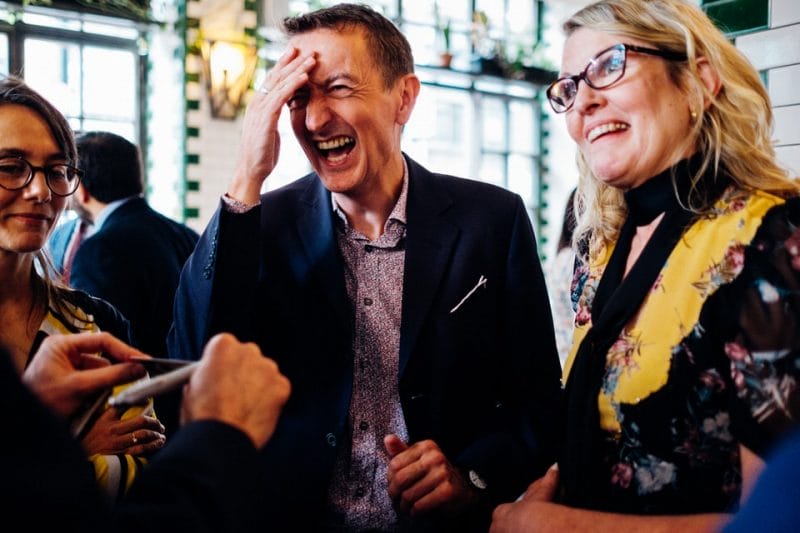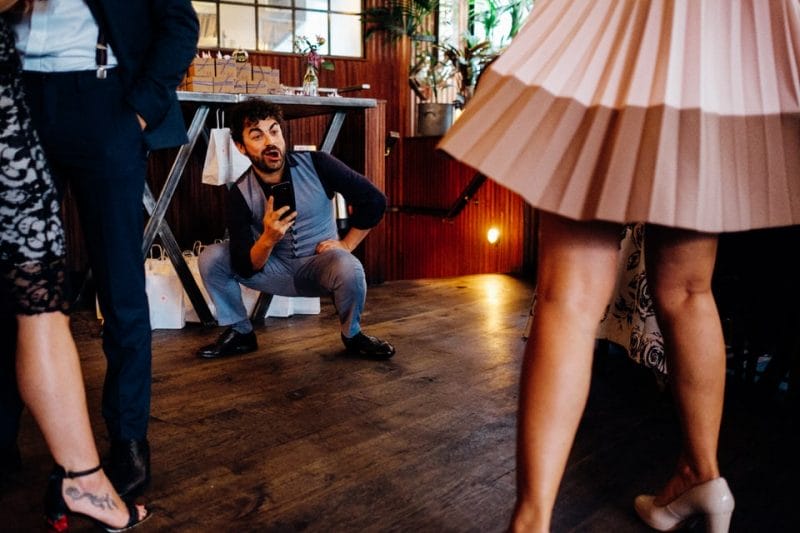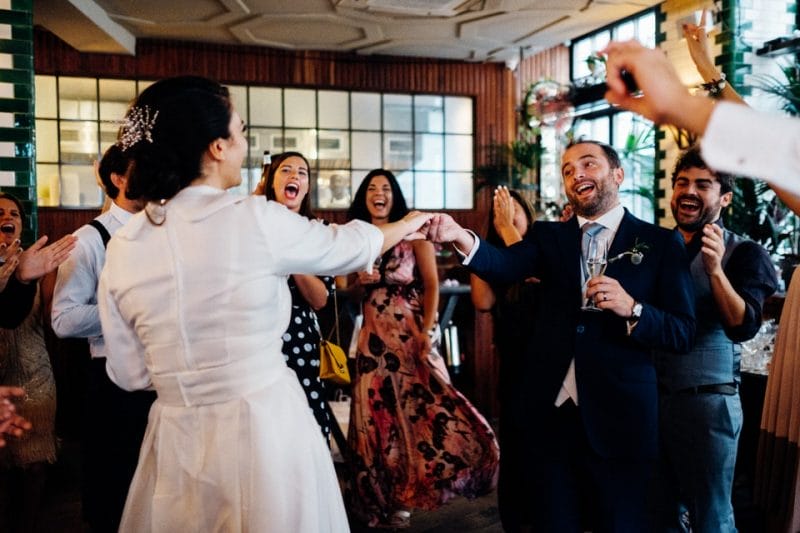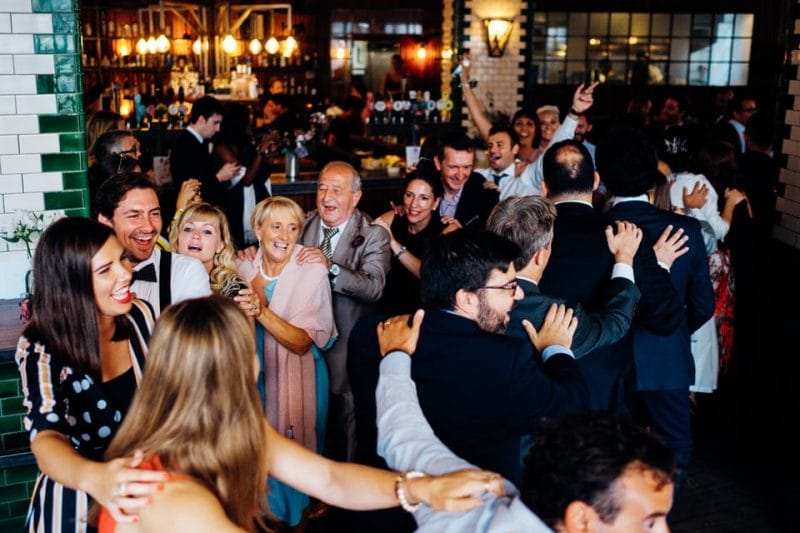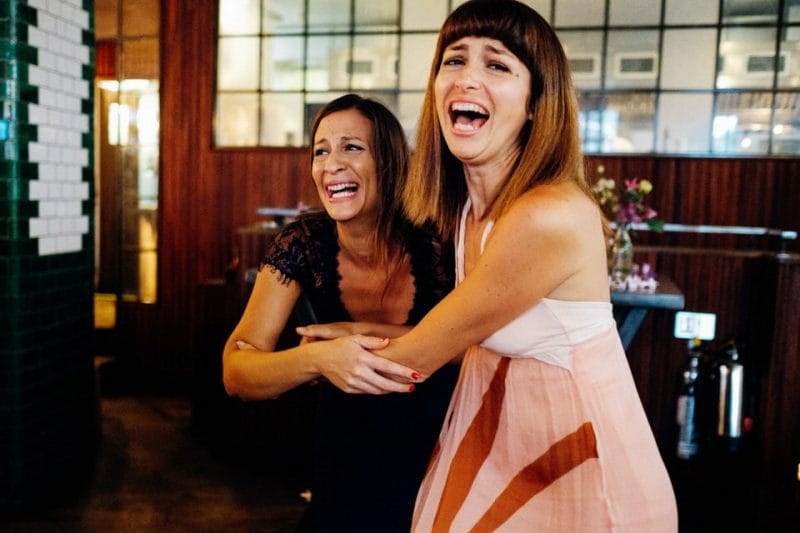 Pauline and Fabio, breaking the mould of another tradition gave their speech together, along with speeches from their parents, cousin and best woman.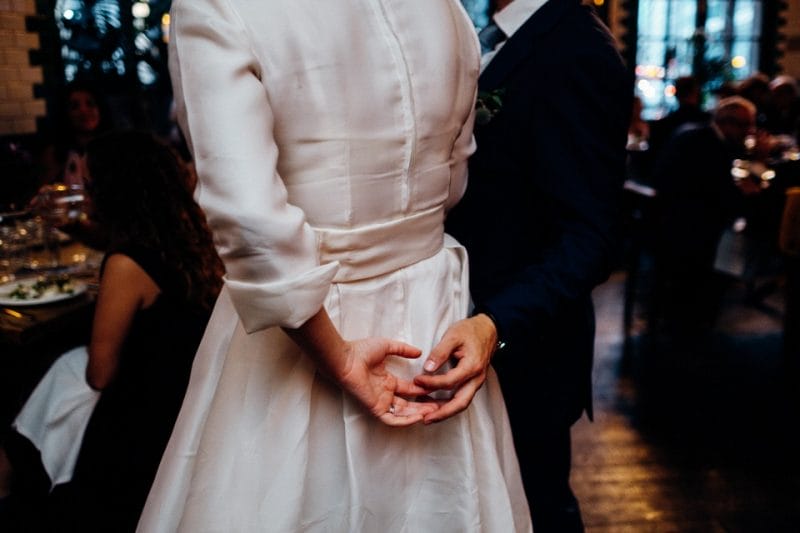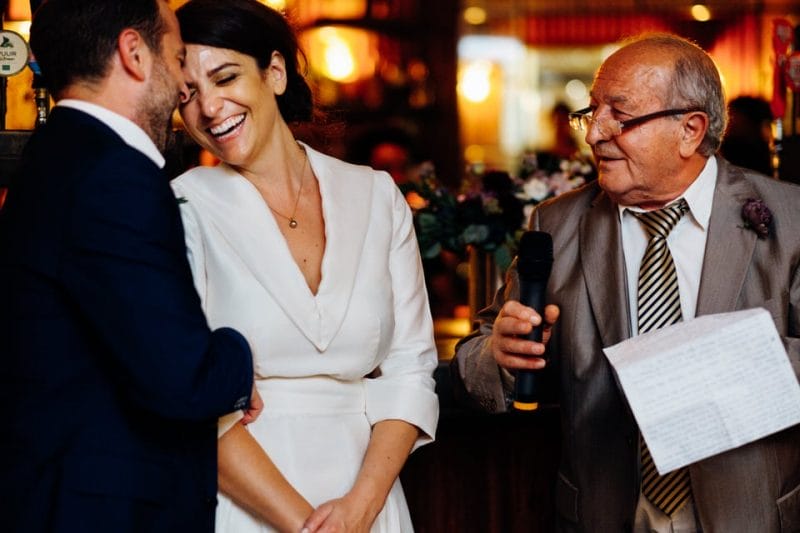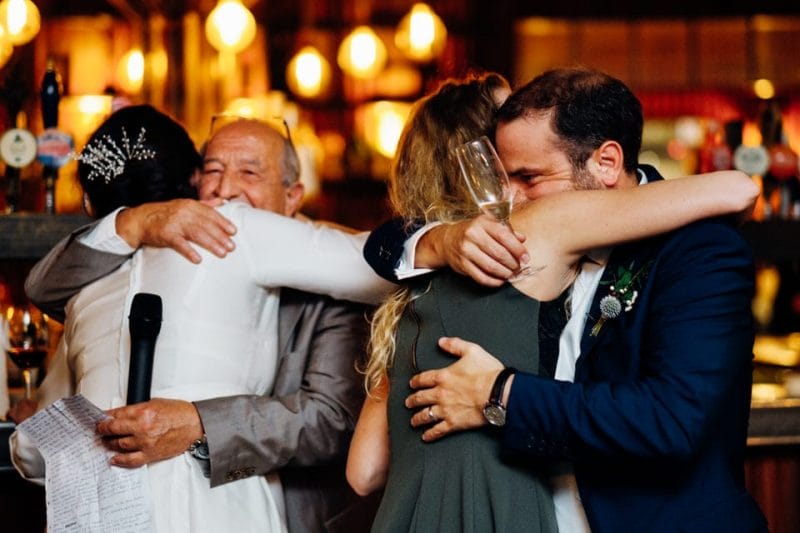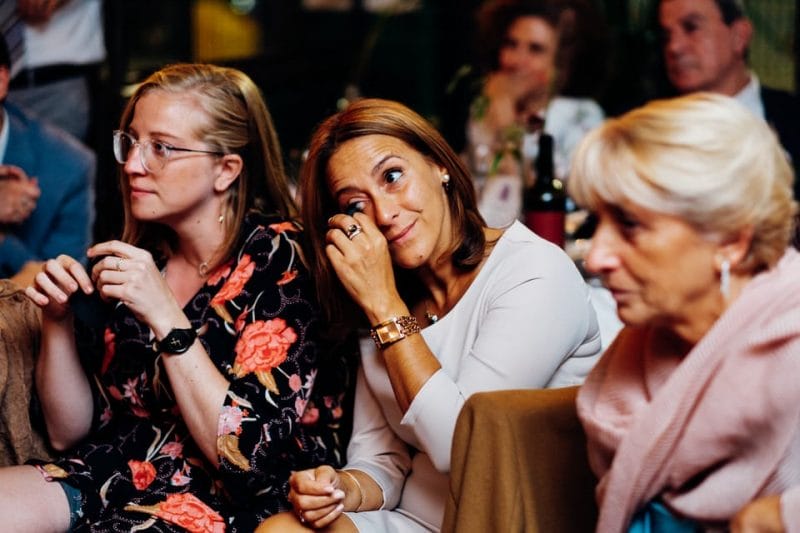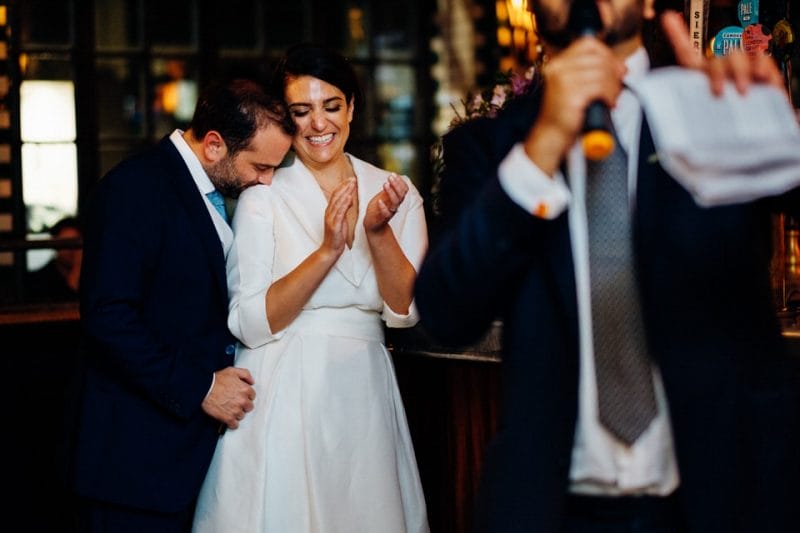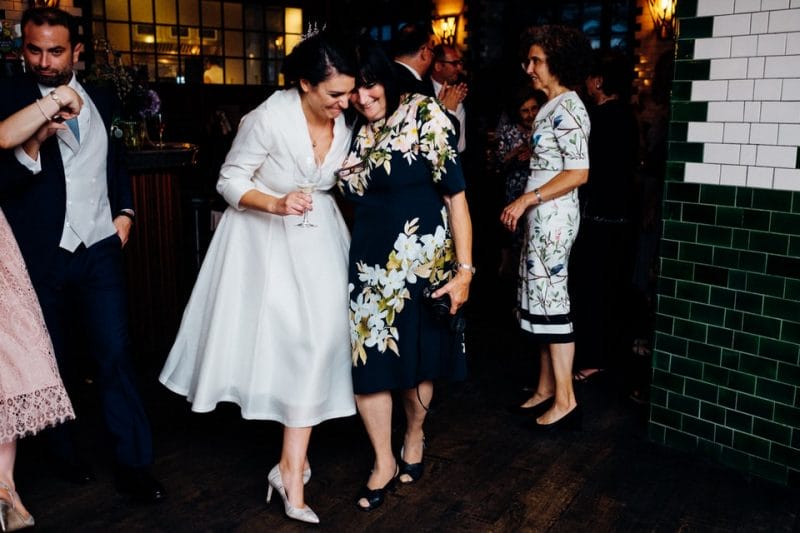 After the speeches and dinner everyone went down to the basement to enjoy the vintage gramophone DJ called Auntie Maureen and to cut the delicious cake that was made by Sucre A La Creme. The basement of the Singer Tavern has a stunning cocktail bar, with rustic brickwork and original Singer branding. There's enough space for everyone to dance like crazy and even impromptu ceilidhs!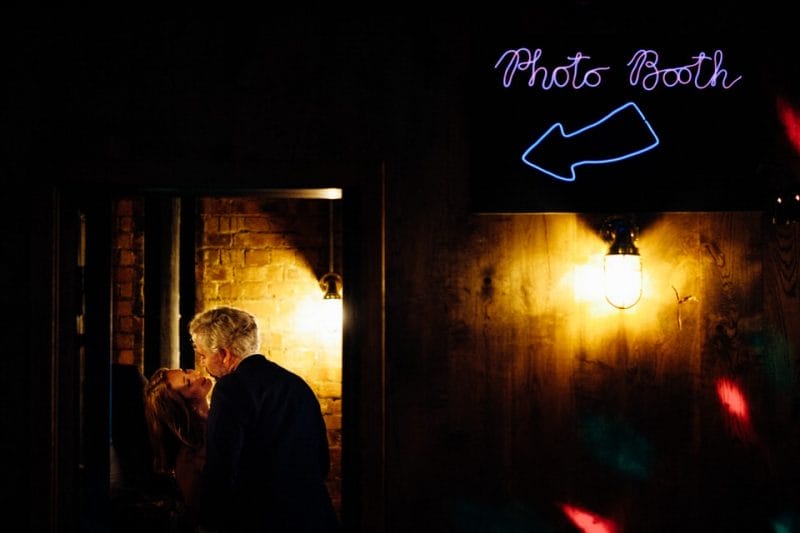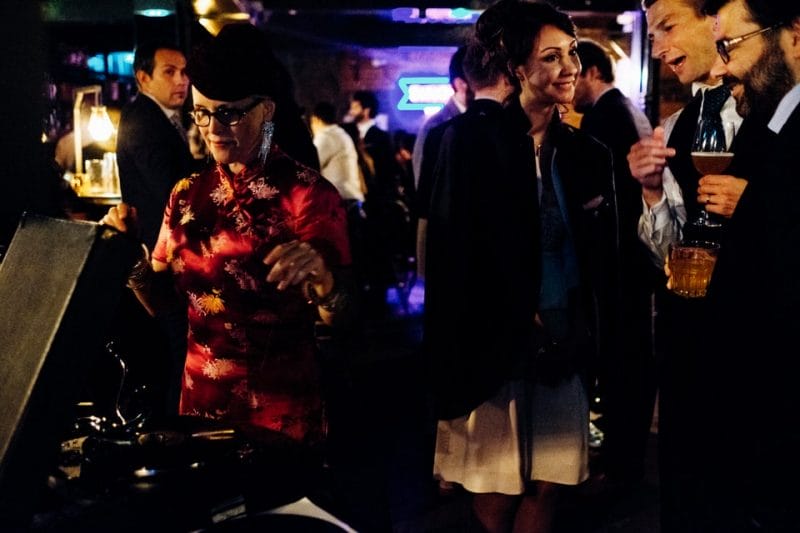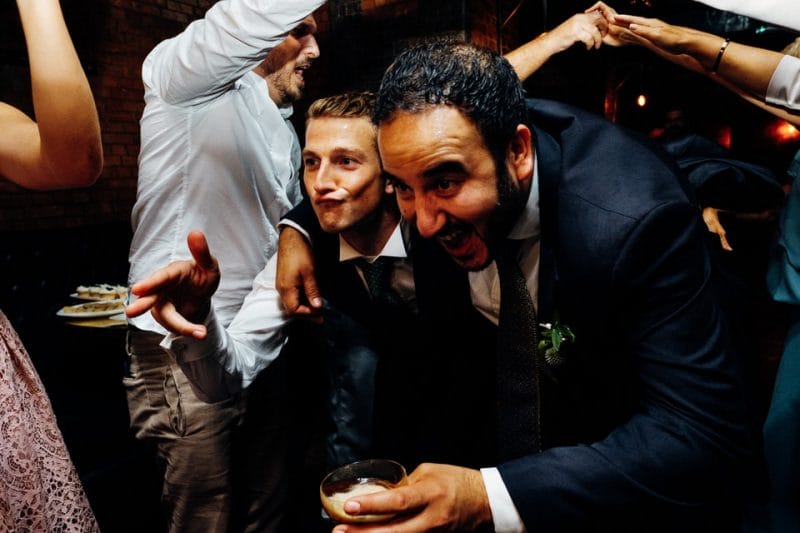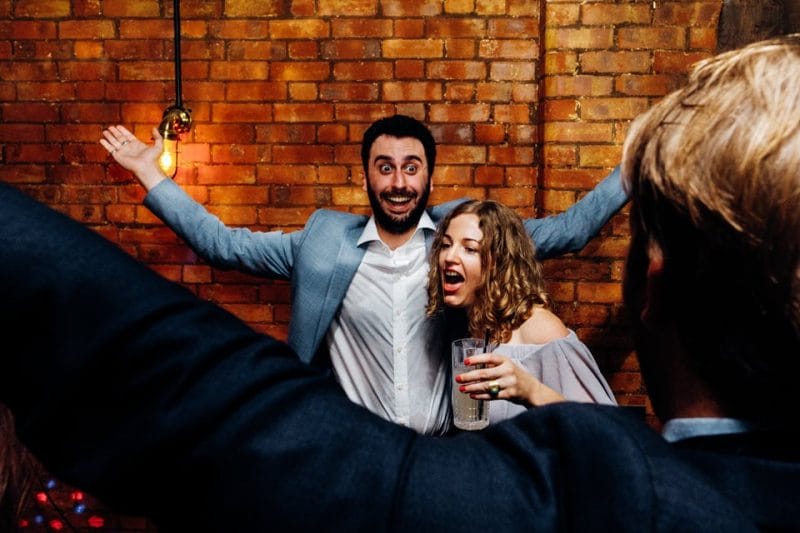 Check out these other fantastic London weddings I have shot at the Tanner Warehouse and East Dulwich Tavern